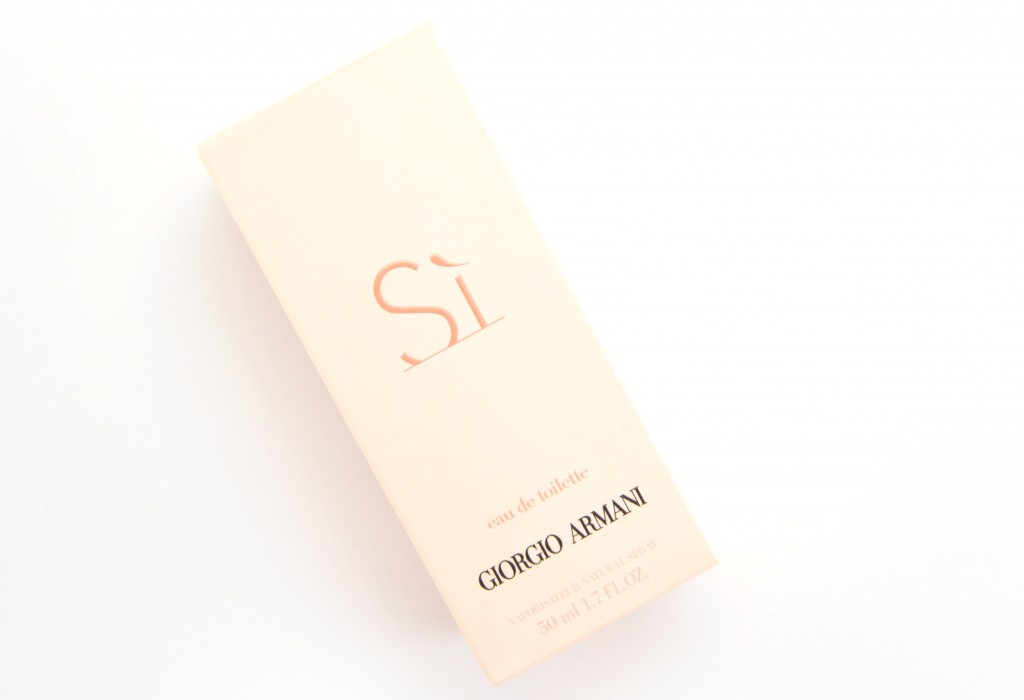 Modern, graceful and slightly sexy
Although not a new perfume, I believe it came out in 2013, Giorgio Armani Sì has been a favourite by many and now has a new light and airy summer eau de toilette version. It's a tribute to modern femininity, with an irresistible combination of both grace, strength and independent spirit. This modern chypre scent features tops notes of deep blackcurrant nectar with soft and airy florals, followed by a base note of musky blond wood, which helps ground it.
Giorgio Armani Sì comes in a classy and elegant pale pink bottle, contrasted against a bold black cap. The glass bottle is imprinted with a black Sì in the middle and Giorgio Armani printed at the bottom. The bottle is extremely feminine, to match the girly scent within. The black cap represents the fierceness of the modern working woman.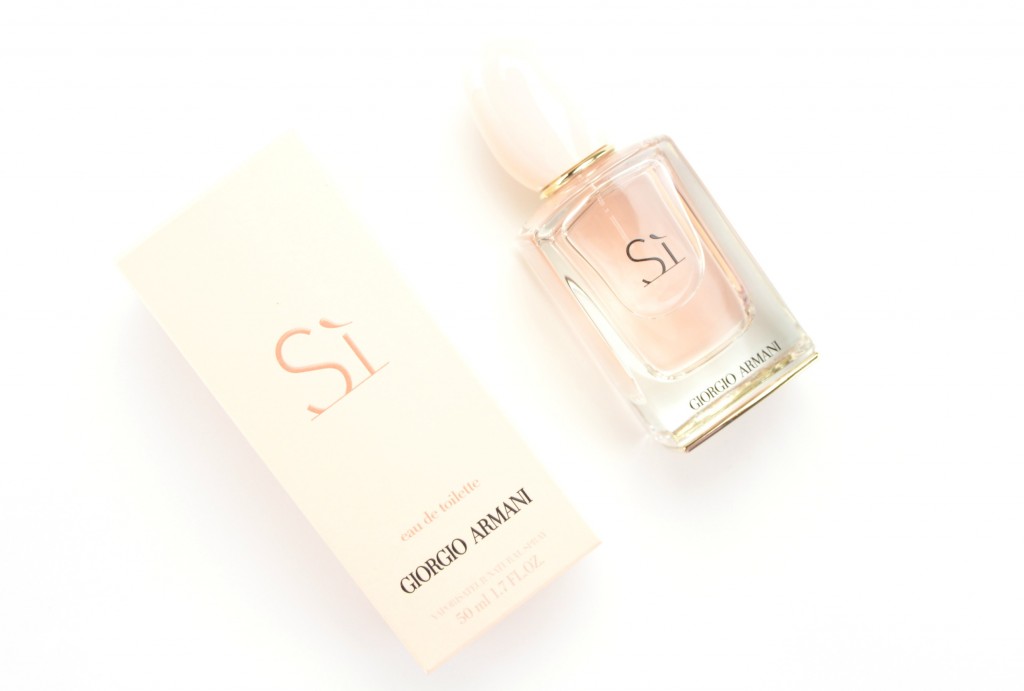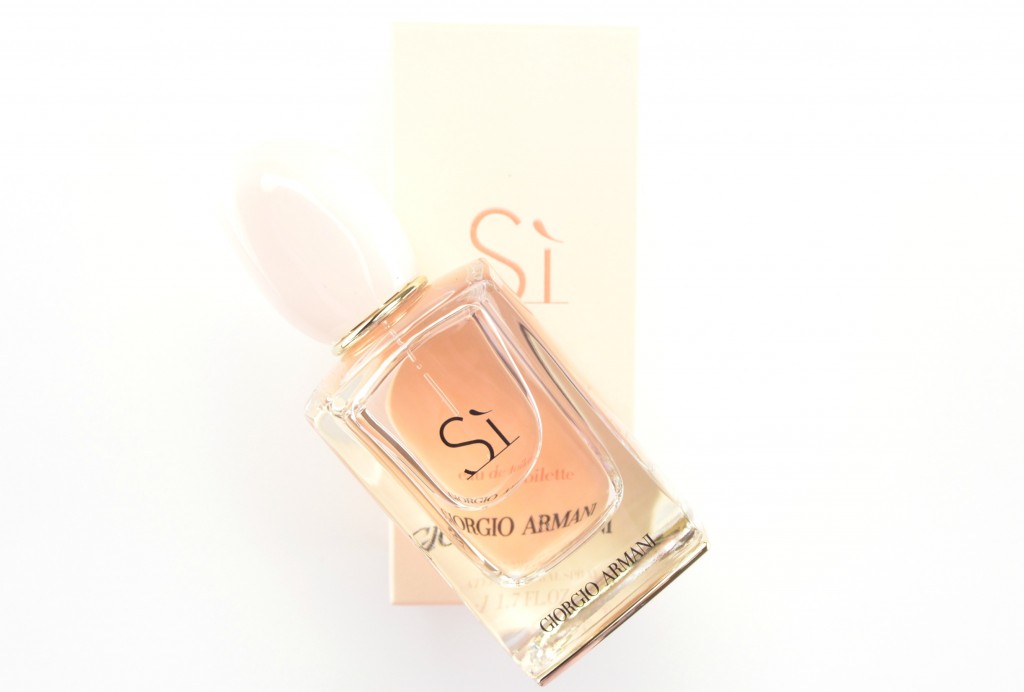 Giorgio Armani Sì is perfect for all those independent women out there, who know what they want and aren't afraid to go after it. It's energetic blend of Sicilian bergamot, blackcurrant and Mandarin oil definitely heightens your senses upon first sniff, but quickly turns into a sweet and citrusy scent, which helps draw people into your world of confidence. The middle floral notes of freesia and rose, with a tint of vanilla, work beautifully together to show off your flirtatious and seductive side. The dry down is a true chypre, with bold notes of patchouli oil, amber, Orcanox and woods that will instantly bring out your confidence.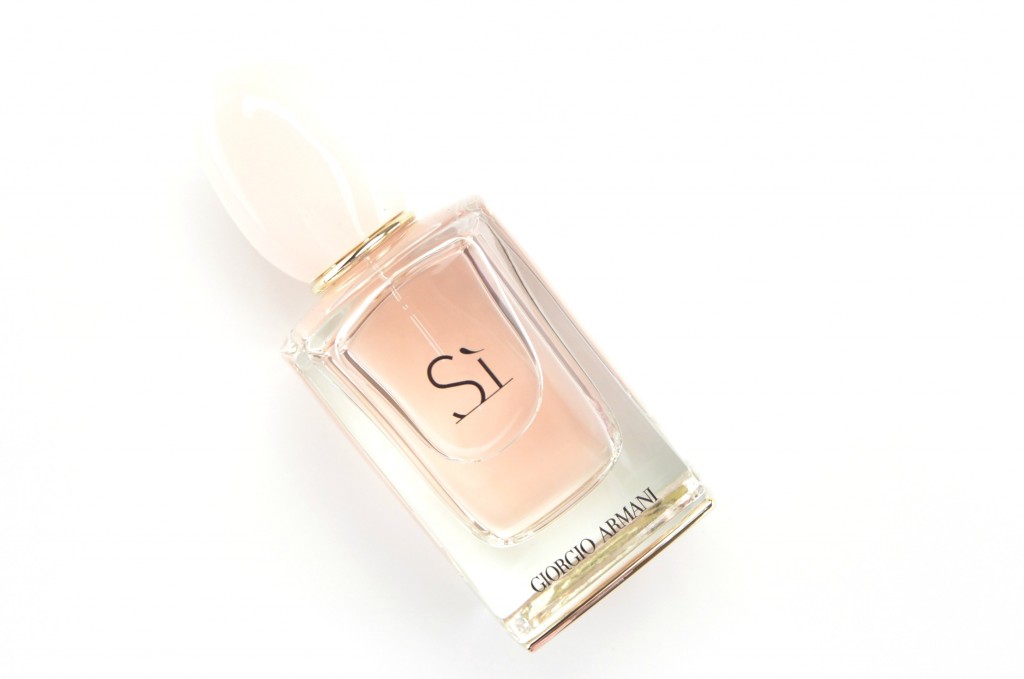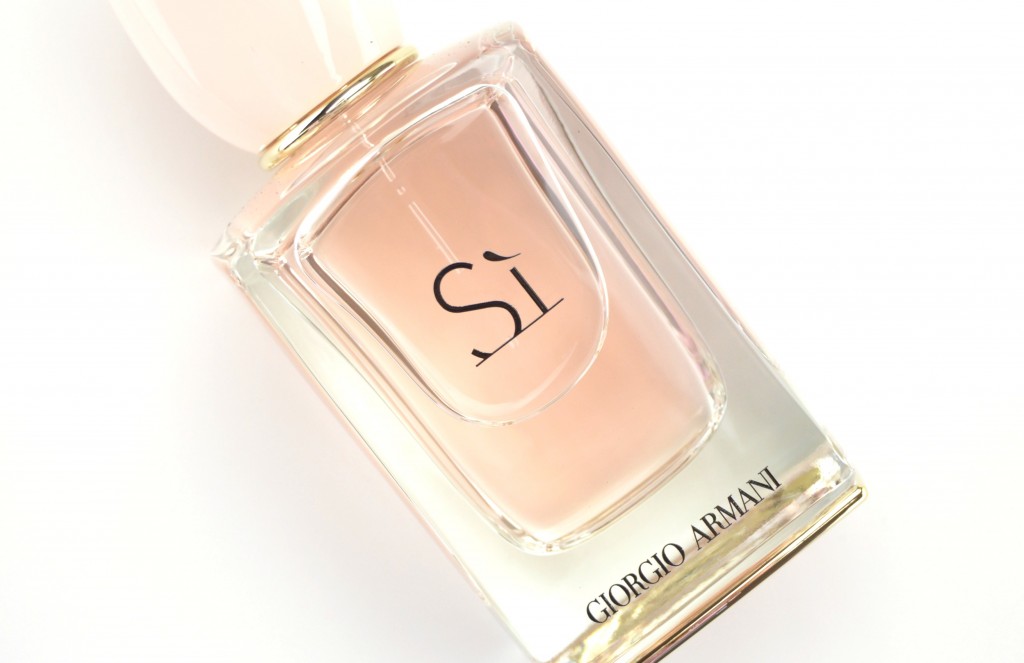 Giorgio Armani Sì is one chic and feminine perfume, perfect for those looking to unleash their girly side, while still being strong, beautiful and liberated. I love that the vanilla sticks around in both the middle and base notes, it's both sweet, feminine and floraly. The scent is extremely long-lasting, one of the longest wearing perfumes I own. The base note seems to linger on the skin for 8+ hours, even after the top and middle notes slowly start to fade. This is the perfect scent for both day and night, work or play, and is perfect for any occasion, formal or informal. If you're looking for a powerful, graceful, modern, unconventional and slightly sexy scent, this summer, I highly suggest taking a sniff at this one. It retails for $72 for 30ml and $95 for 50ml.