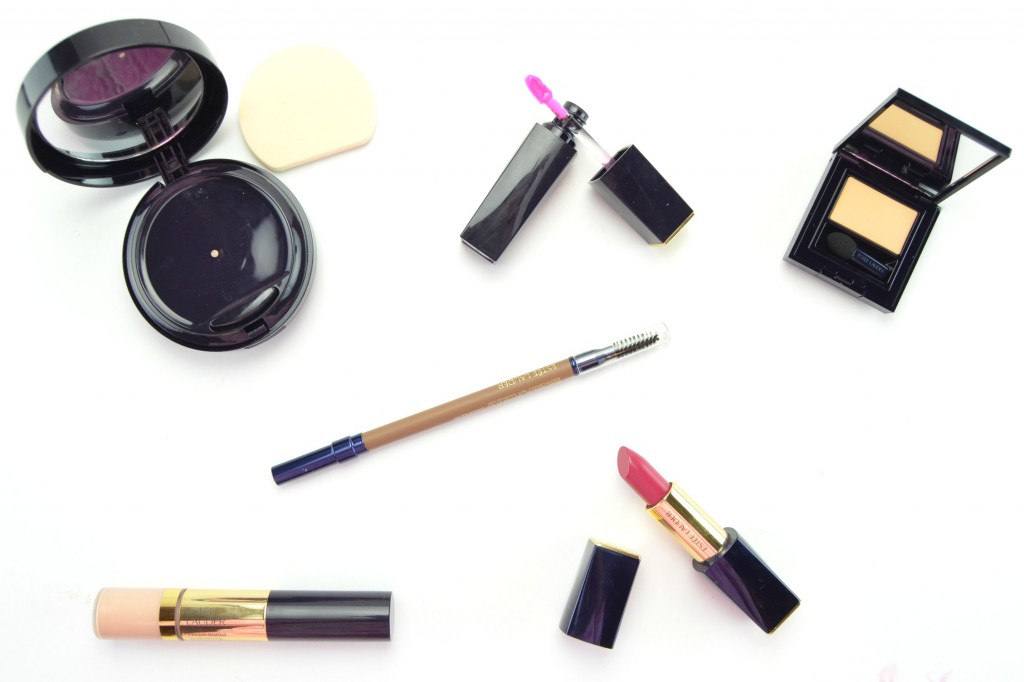 Last month I attended the Estée Lauder Fall 2015 preview and fell in love with all the new and innovated products coming this season. Anything from a liquid compact, to hydrating matte lipsticks, to single eyeshadows and beyond.
Estée Lauder is famous for their Double Wear Foundation, it's been one of my faves for years. On those days when I'm looking for a completely flawless look, it is my foundation of choice. This season you can achieve an 8 hour wear ultra hydrating and ultra luminous finish at the push of a button. The new Estée Lauder Double Wear Makeup To Go Liquid Compact comes with the same multi-action, high-performance as the traditional Double Wear formula, but with a slightly lighter texture that's infused with hydrating and smoothing complex. It features hyaluronic acid, glycerin and muru muru butter to immediately replenish dry skin for all day moisture, while actually helping to improve skin's hydration over time.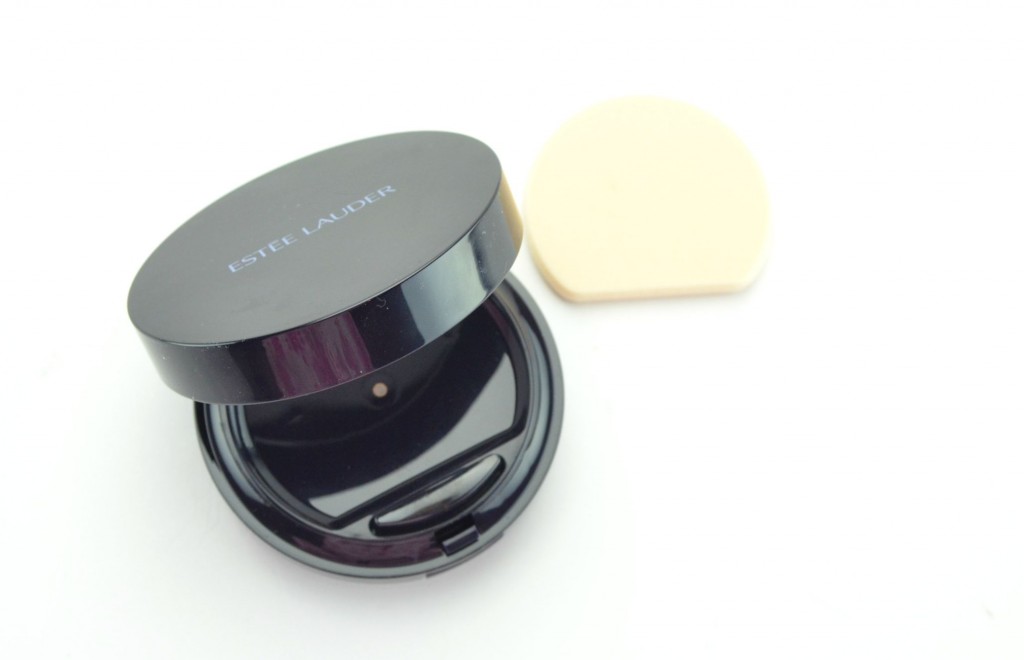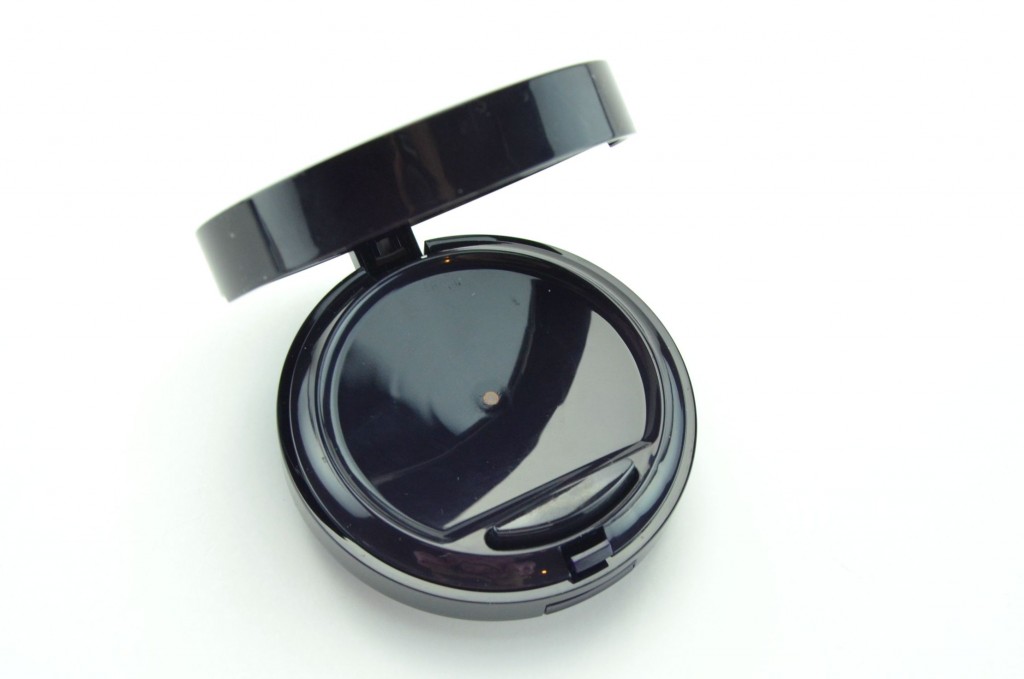 If you're a modern girl on the go, you're going to love the handy and travel-friendly Estée Lauder Double Wear Makeup To Go Liquid Compact. It comes housed in a spill-proof, mess-free liquid compact that's portable and provides just the right amount each and every time. Hit the button once, for a light to medium coverage, or hit it twice to deposit just the right amount of foundation for a medium to full coverage look. It gives you that added boost of hydration, without looking greasy or shiny. It provides a smooth, luminous and extremely natural looking complexion that lasts all day. It also helps to minimize the appearance of fine lines and wrinkles, even without a pore filling primer. It instantly evens out skin tone for a seamless and perfect flawless canvas. Its unique formula helps to reflect light and provide an instant radiance and luminosity to the skin.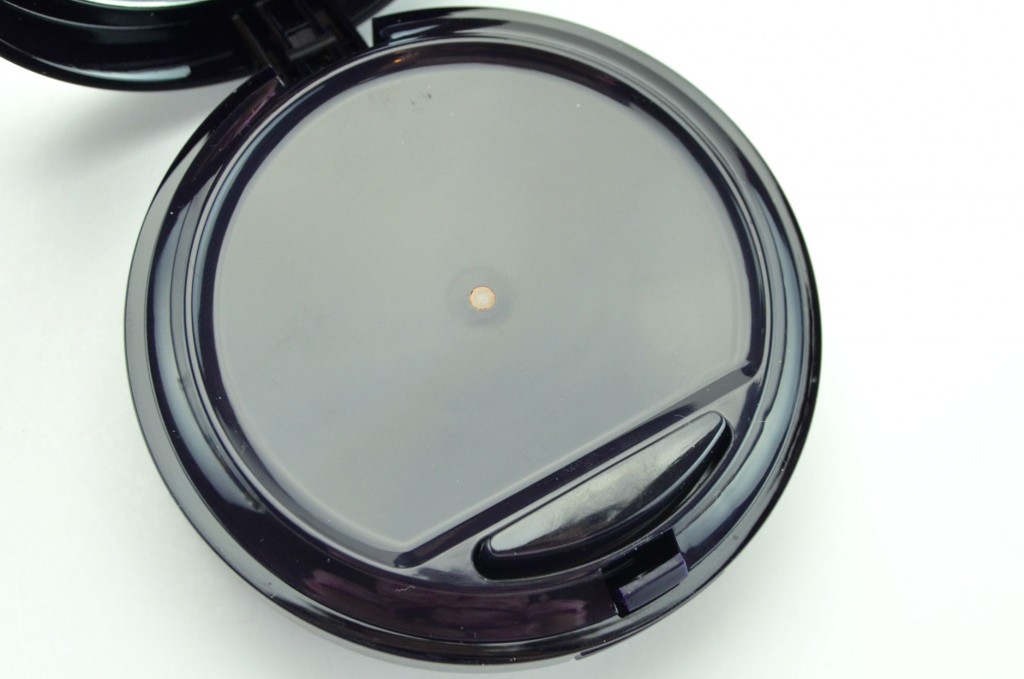 Estée Lauder Double Wear Makeup To Go Liquid Compact has an extremely rich and creamy texture that provides a medium to full coverage. It has a semi-matte, soft-focus finish that doesn't look dull or flat. It goes on smoothly, is extremely buildable and layers fairly easy without looking cakey or feeling heavy. One layer covers just about everything, including sun spots, blemishes, hyperpigmentation and freckles. It dried fairly quickly, but it is still pretty easy to work with once dried. Once set, skin will feel dry to the touch with no need for a setting powder. It lasts throughout the day without fading or oxidizing, and keeps the shine at bay. Since it is water resistant, it will take a good makeup remover, preferable containing oil, to remove it at the end of the day. It comes in 10 shades and retails for $50.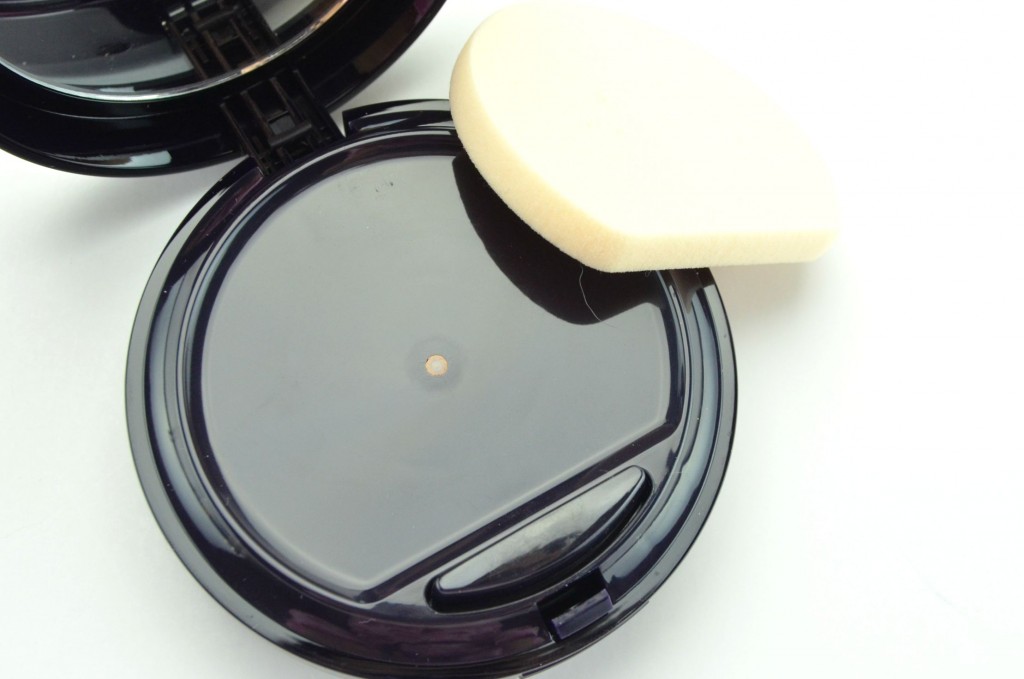 Estée Lauder Pure Color Envy Defining Eyeshadow features a unique formula that combines the best properties of a cream, powder and gel all in one to create the perfect balance of colour, purity, clarity and texture. In a single stroke the colour is taken to a new dimension, allowing for a clean and pure colour to shine through in an array of mattes, velvets, luminous and brilliant finishes. These versatile shades come in 12 different shades, from your basic soft nudes to bold, bright hues. Since these are single eyeshadows, you can have fun picking your favourite colours and building your own personal collection.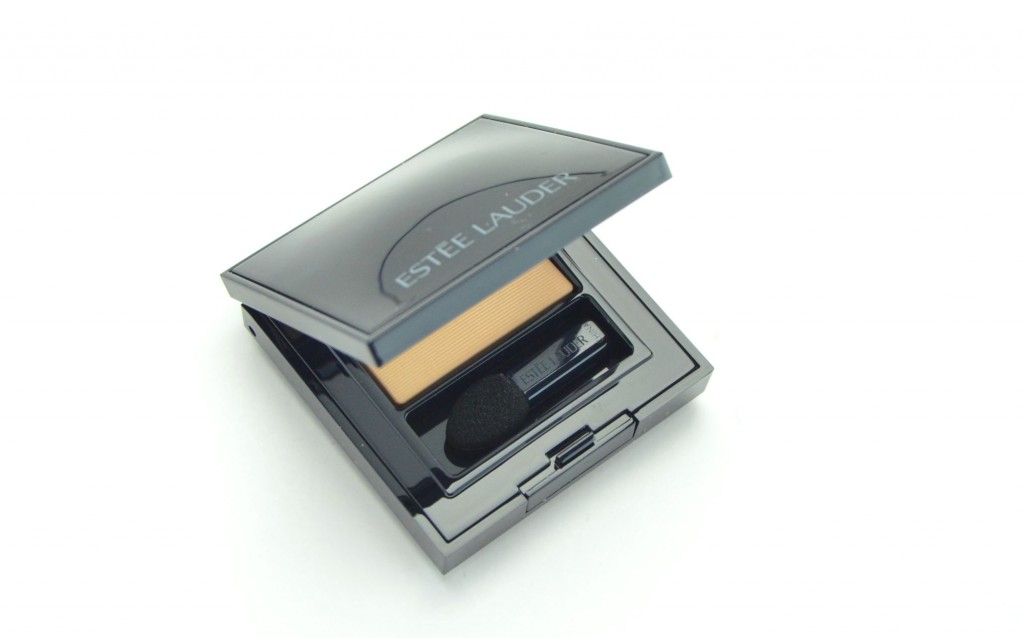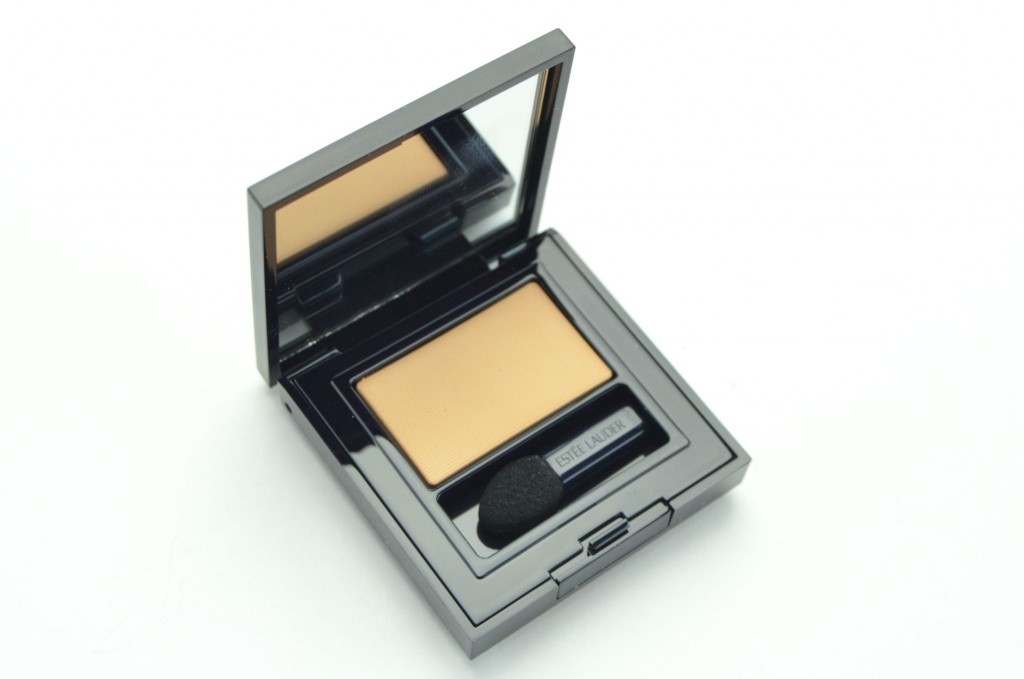 Estée Lauder Pure Color Envy Defining Eyeshadow comes in a sleek navy compact and has an incredibly soft and smooth consistency that almost melts onto the lid upon first application. It creates a rich and creamy veil of even colour with a completely weightless, silky texture. It's highly pigmented and truly opaque in a single swipe, although you can easily build up the colour or apply them wet, for a more dramatic effect. It blends into the skin beautifully and smooths away any skin imperfection for a completely flawless look. It stays put on the lid, without fading or creasing for a solid 6+ hours. It comes in 12 shades and retails for $28.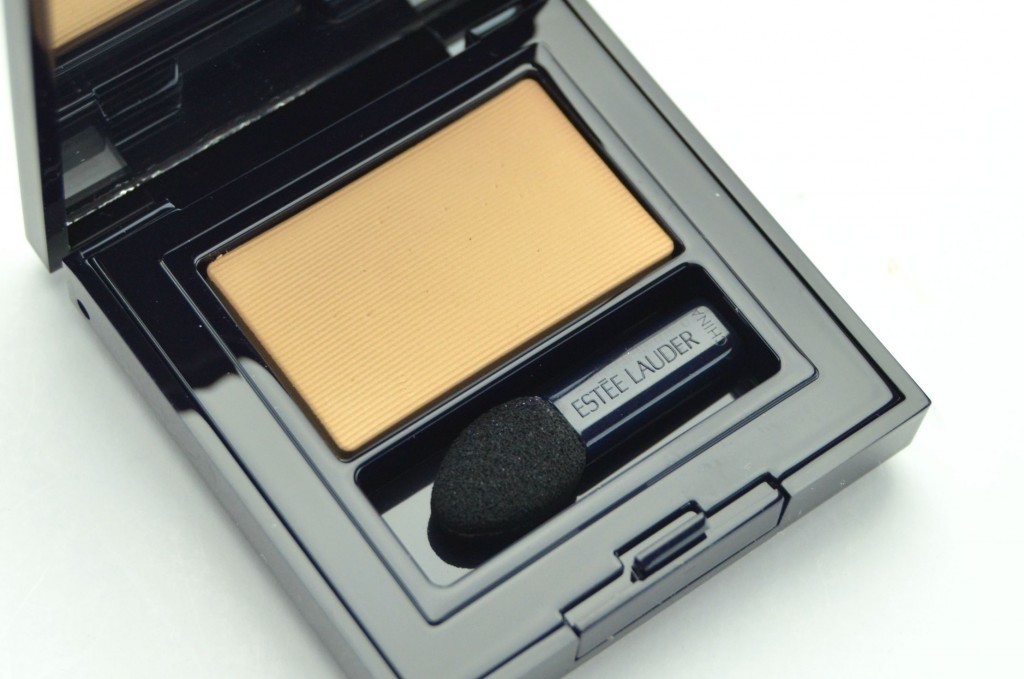 Estée Lauder Pure Color Envy Matte Sculpting Lipsticks were created in collaboration with the oh-so-beautiful Joan Smalls. She hand-picked all 12 shades and finishes to ensure you'll stand out and be bold this season.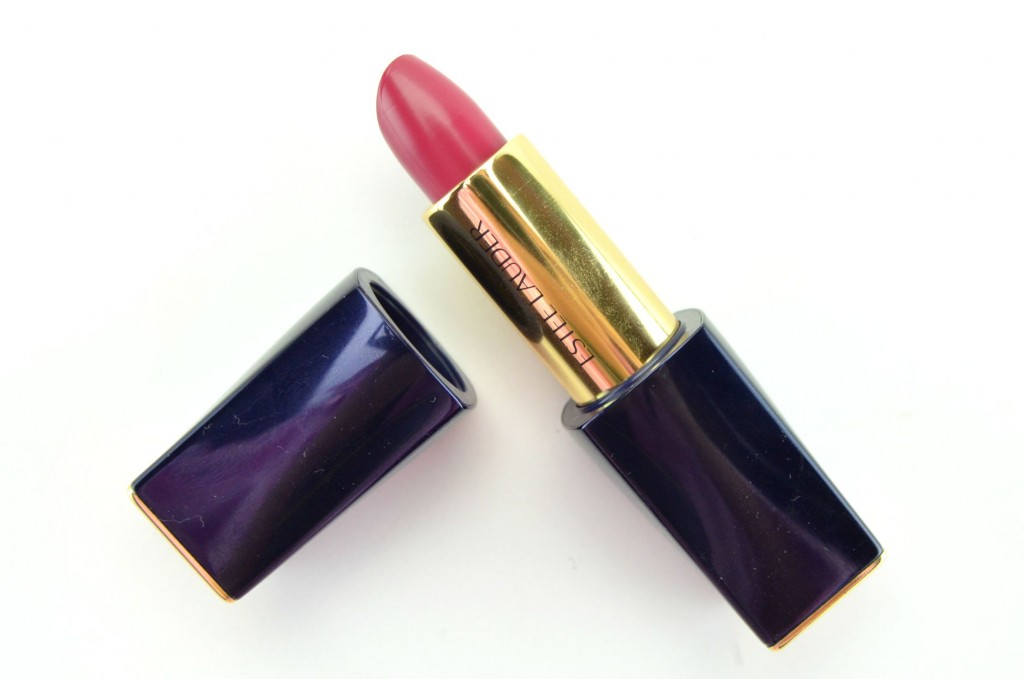 Estée Lauder Pure Color Envy Matte Sculpting Lipstick comes in a sleek, elegant silhouette packaging with magnetic closure and combines multifaceted pigments and refined mattifying powders to provide rich saturated colour that feels luxuriously comfortable. It really does feel light as a feather once applied to the lips. It has an incredibly creamy, soft and almost velvety texture that seems to just glide across the skin with ease. It applies smoothly and effortlessly without pulling or tugging on the skin. It has a super-rich, highly pigmented colour that provides true opaque coverage in a single stroke. It's saturated ultra-matte colour provides a slight sheen to the lips, so it doesn't look flat or dull, but still provides a matte finish (if that makes sense)? It also doesn't bleed or crack, smudge or fade throughout the entire day. It's not overly hydrating, but is comfortable to wear without feeling drying. If you're looking for bold, visibly fuller, more defined lips this season, these are worth checking out. It comes in 12 new shades from your rich purples to fiery orange and retails for $30.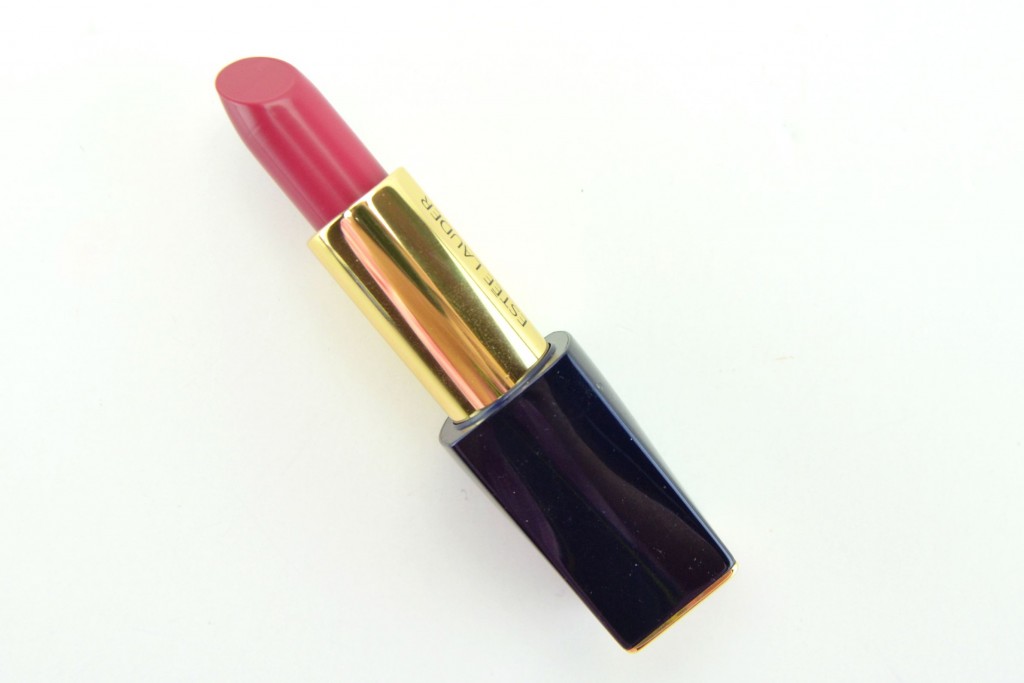 Estée Lauder Pure Color Envy Liquid Lip Potion is a highly saturated, rich and bold lippie that provides the intensity of a lipstick, with the slip of a gloss, and the comfort of a balm. It has an incredibly lightweight formula that's infused with nourishing oils, avocado, jojoba and sunflower, to give it an extremely soft, smooth and supple texture. It creates both depth, dimension and definition in a single stroke and thanks to its hyaluronic acid formula, it keeps lips hydrated the entire day.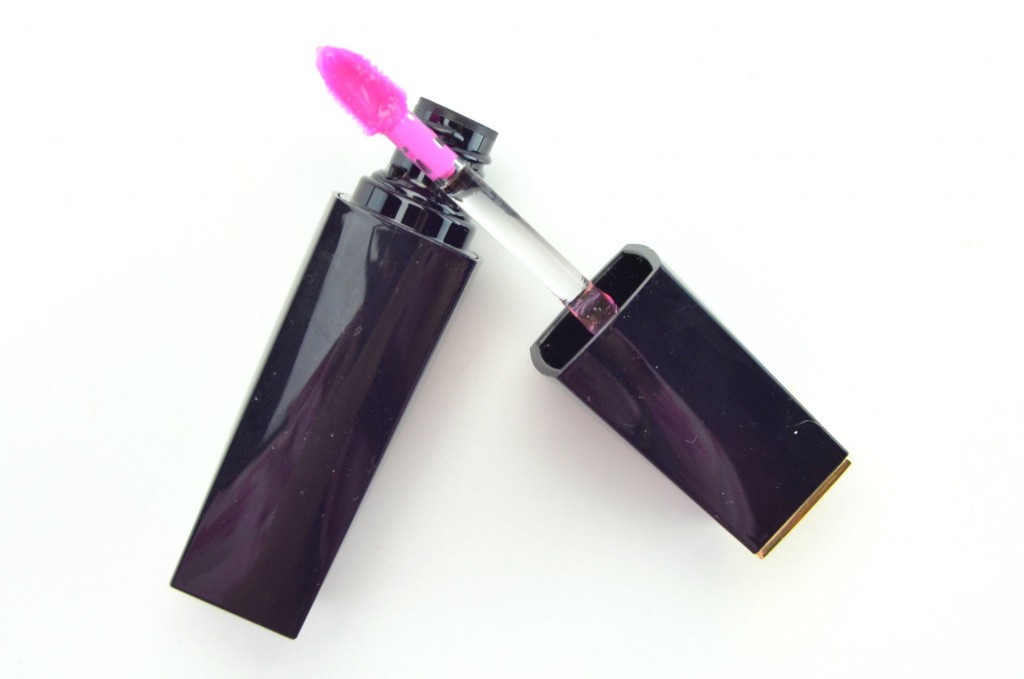 Estée Lauder Pure Color Envy Liquid Lip Potion features a slanted and curved tip applicator that glides on effortlessly to provide a precise application. It fits the natural curve of your lips to help define and volumize the silhouette for fuller, more even coverage with one swipe. You can use the curved tip to line and create shape and then flip it over to get a more impactful, poutier effect from the unique reservoir that holds extra colour. It has an incredibly rich and creamy, slightly satiny texture that glides onto the lips with ease to provide a brilliant, incredibly sheer wash of colour to the lips (depending on the shade). Although the shade I have is almost completely sheer, other shades I heard are rich in colour pigments that not only provide intense colour, but visibly gives the illusion of fuller, more voluminous and curvaceous lips. It's moisturizing and comfortable to wear and its long-wearing properties help to maintain the intense colour for up to 8 hours. It has the unique and intoxicating scent of red currant, mandarin orange and apple blossom that actually smells quite minty. It comes in 8 seductive shades that are equally flattering on all skin tones and retails for $30.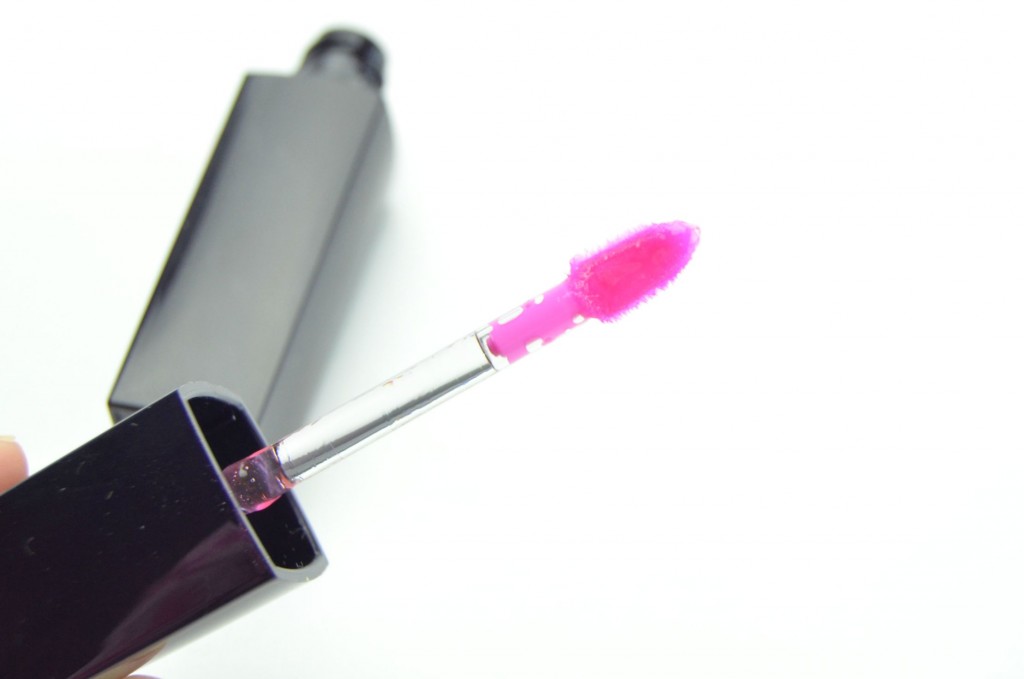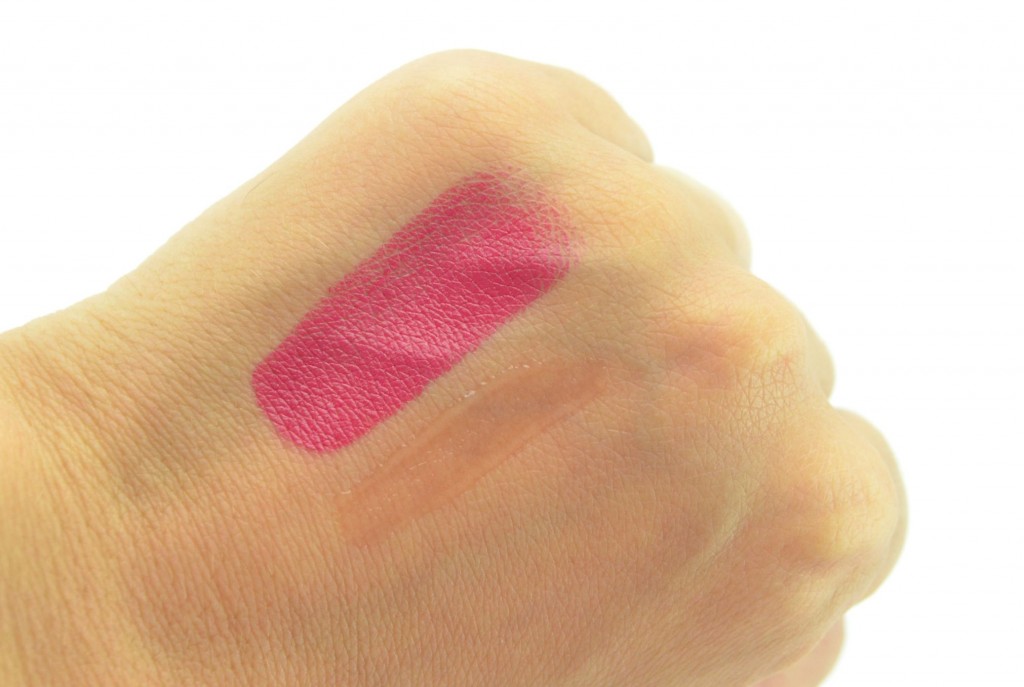 Estée Lauder Perfectionist Youth-Infusing Brightening Serum + Concealer is a multi-tasking, portable product that will help create a more refreshed and wide awake look. It features a serum on one end and a concealer on the other. It helps to correct, conceal, transform for an instantly brightened and well-rested look. The serum dramatically smooths the appearance of fine lines, while providing all day moisture and hydration. It also features light reflecting particles to help colour correct neutralize uneven skin tone. It instantly gives a brightening effect to wakeup tired looking eyes. The concealer on the other hand provides amazing coverage for a quick fix at hiding dark circles, redness, blemishes and imperfections.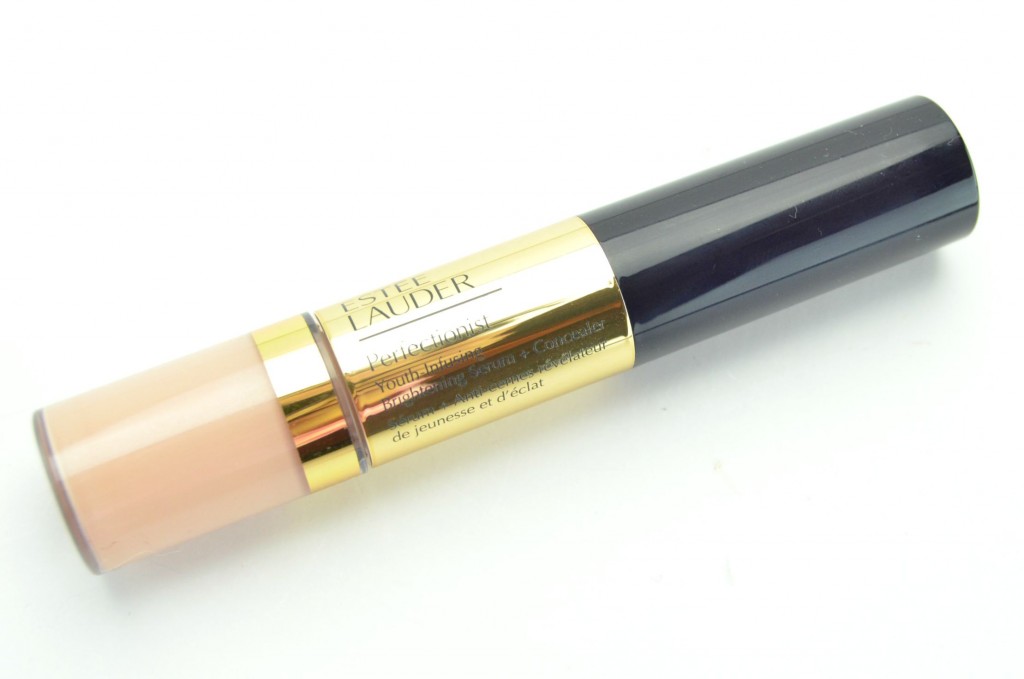 Estée Lauder Perfectionist Youth-Infusing Brightening Serum + Concealer comes in a dual-ended packaging with a hydrating serum on one end to help minimize the appearance of fine lines and wrinkles, while illuminating and evening out your skin tone. The other end features a concealer to help erase imperfections and conceal dark spots. The serum is lightweight, absorbs into the skin within seconds and doesn't feel sticky, greasy or oily. You can immediately apply your makeup overtop, without having to wait for it to set and dry. The concealer has a somewhat silky, almost emollient texture that instantly melts into skin upon contact, resulting in a streak-free and flawless look. When worn together, it creates a flawless, brighter eye, glowing look that brings all the attention to your beautiful eyes. It's available in 10 concealer shades and 3 longwearing serum shades for $50.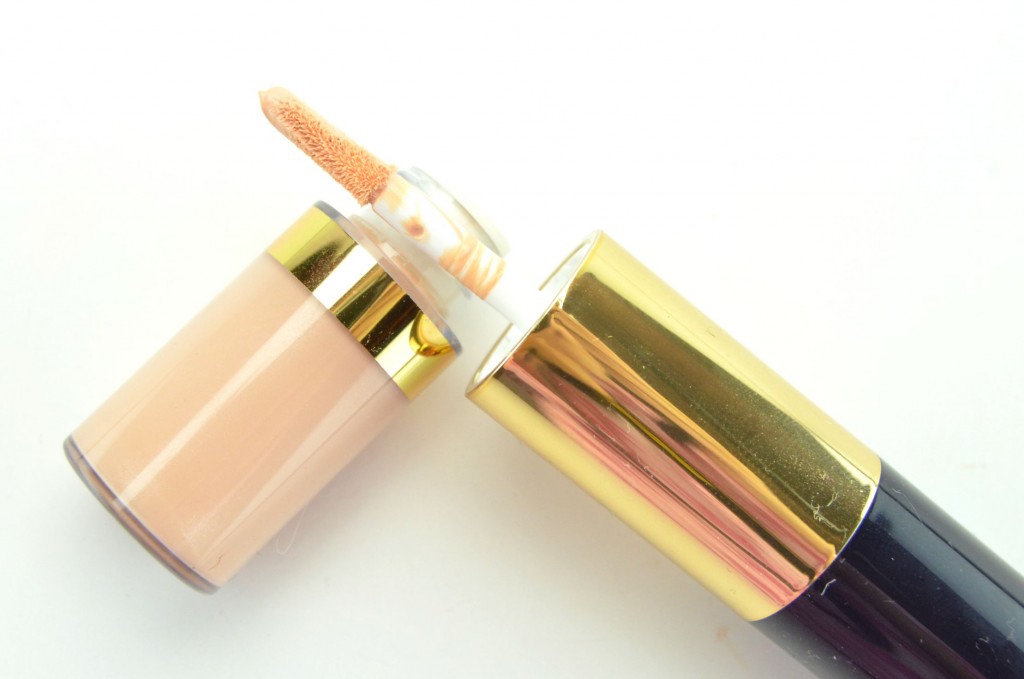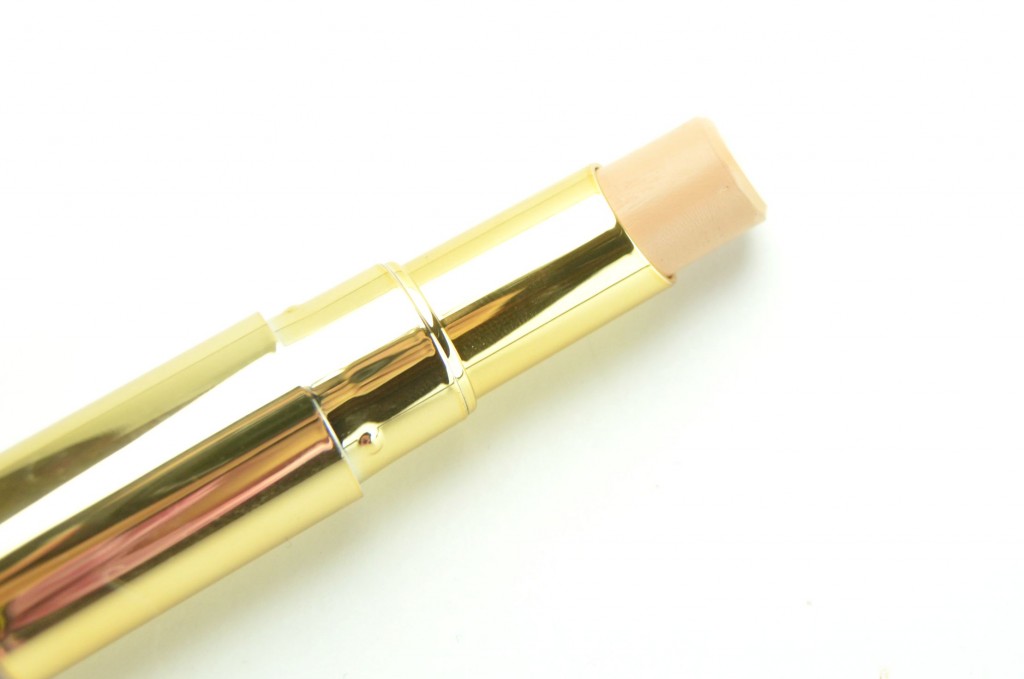 Brows on fleek with the new Estée Lauder Brow Defining Pencil. This 2-in-1 pencil will effortlessly allow you to tint and set brows in a single stroke. It has a unique gel-like pencil texture that glides across the brows with ease to help set and style each hair with extremely natural-looking pigments. You can easily fill in thin, patchy areas for a quick and simple fix or apply a slightly heavier hand for a more pronounced and bold brow. You can easily control the fullness and intensity and brush brows in place with its handy spooly. It stays put for a solid 10+ hours without fading. It comes in 5 new shades and retails for $28.