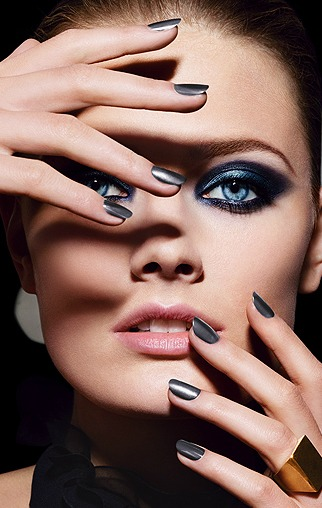 Metallic have been huge in the fashion world for the past few seasons and although a huge trend right now, some are a little afraid to embrace it in this clothing. Estée Lauder got smart and played into this trend with their Estée Lauder Metallic Collection, created by Tom Pecheux, creative makeup director for the brand. This collection includes eight new limited edition Pure Color Vivid Shine Nail Lacquers, eight new limited edition Pure Color Instant Intense Eyeshadow Trios, twelve new (six are limited edition) Pure Color High Intensity Lip Lacquers and six new limited edition Pure Color Vivid Shine Lipsticks.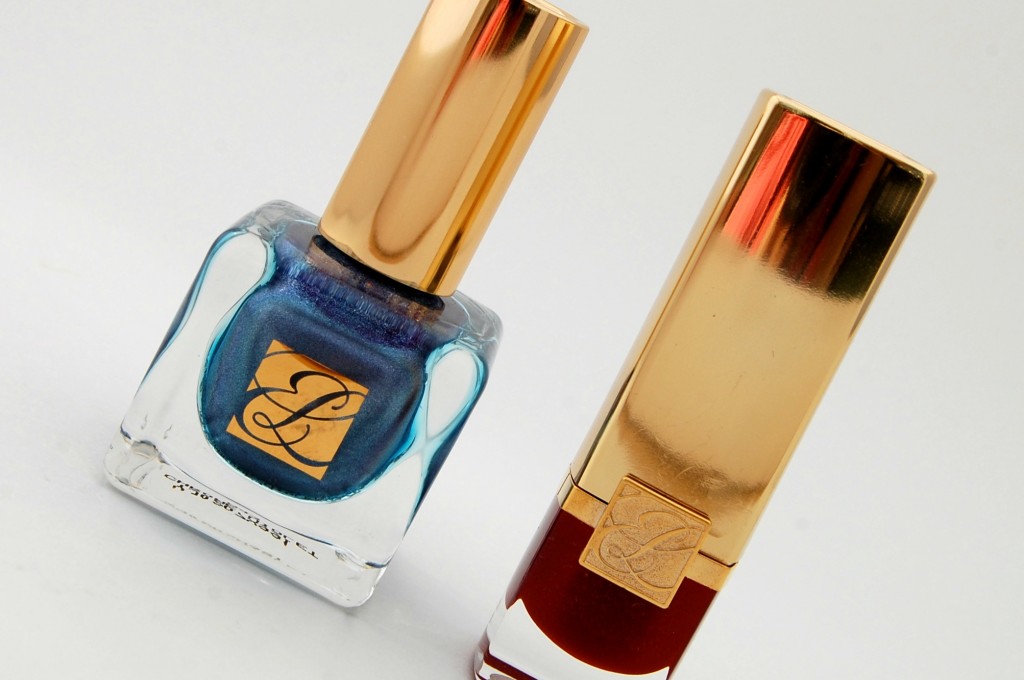 Estée Lauder Pure Color Nail Lacquers come in 8 coordinating shades to match the rest of the collection or to add a fashion statement to your fingertips. Pecheux played on today's top trends but kept it timeless and classic with colours he loves for photo shoots and fashion shows, that will keep your nails shinning all season long in rich chrome metallic finishes. Each bottle retails for $25 and you have your choice of Rose Gold, Midnight Metal, Chcoolate Foil, Smoked Chrome, Steel Orchid, Brushed Gold, Chrome Violet and Metallic Green.

Estée Lauder Pure Color Nail Lacquer in Chrome Violet is extremely pigmented and opaque, I only had to apply one coat to get intense colour payoff. It has a thick creamy texture to it that glides onto the nails with ease. It dries to a satin finish with an incredibly metallic shine to it. It lasts a full 4-5 days with little to no signs of chipping.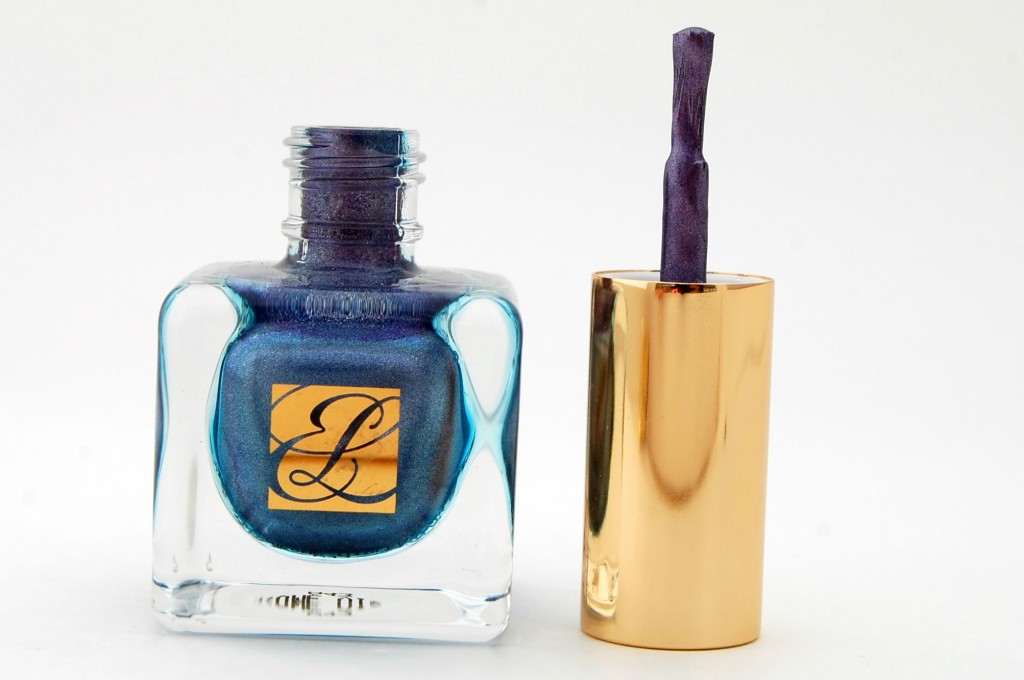 Estée Lauder Pure Color Vivid Shine Lipstick is available in 6 shades and features their exclusive True Vision™ Technology that helps to provide rich colour that wraps lips in lustrous shine, while a tri-complex metal effect is amplified with silver and gold pearl to help create dimension and luminous effects with a cool metal sheen to the lips. As the pearls combine they neutralize your natural lip-tone making all 6 shades look good on any skintone. It retails for $32 with your choice of Gilded Honey, Glow Fuchsia, Hot Lava, Burnished Bronze, Coral Halo or Mirrored Orchid.
Estée Lauder Pure Color Vivid Shine Lipstick in Hot Lava is one of the best hybrid lipstick I've tried in a long time. It's the perfect every day red with a brilliant metallic shine to it. The packaging is the same as the rest of the Pure Color lipsticks with their shiny gold cover and clear base that reflects the colour of the lipstick within. It has the signature Estée Lauder fig scent to it, that is pretty light and disappears when applied to the lips. It's well pigmented, super smooth and buttery with no grittiness to it, even though it does have some shimmer to it.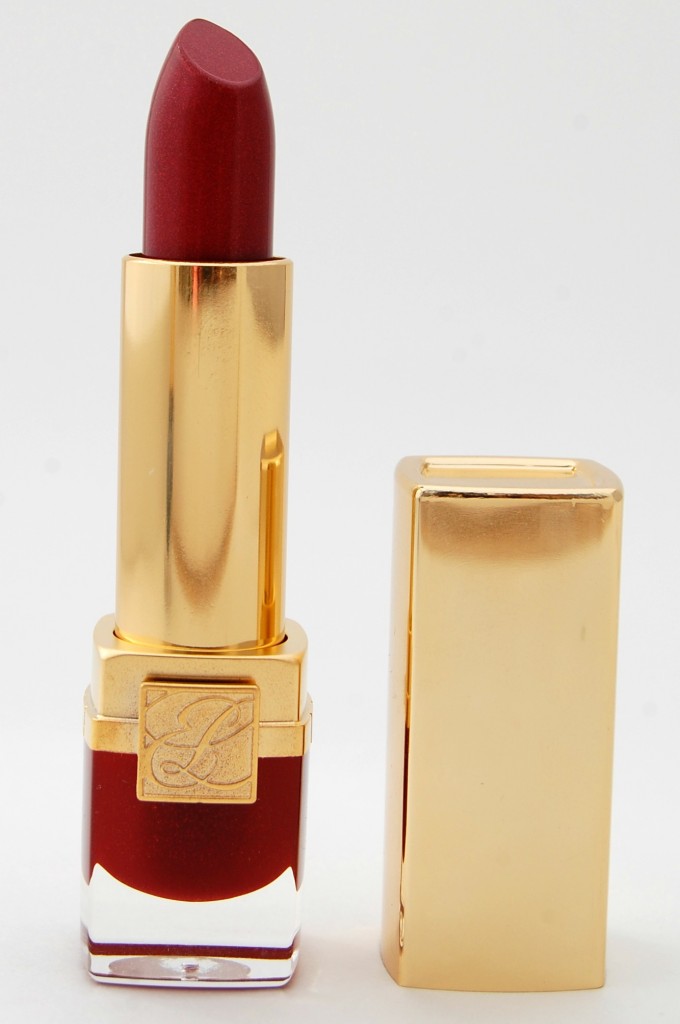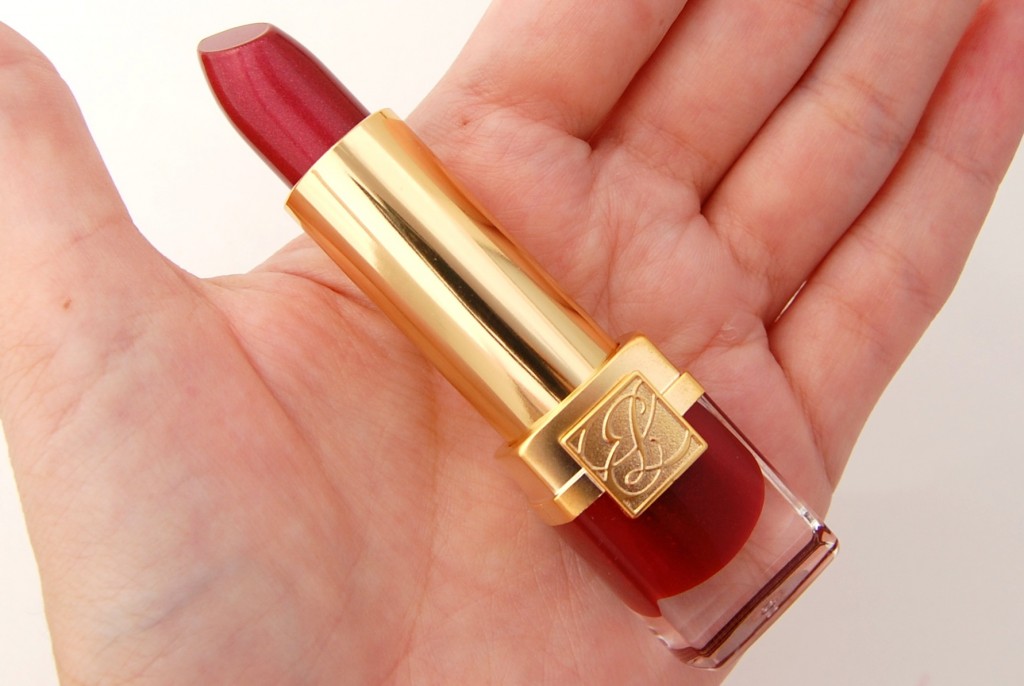 Estée Lauder Pure Color Instant Intense Eyeshadow Trios are available in 8 beautiful palettes, with three coordination shades per compact to help you achieve several different looks in one. You will be able to go sheer or bold with pigments infused with a pearl formula to provide major impact and multi-metallic effects. Each palette retails for $40 with your choice of Arctic Zinc, Beach Metals, Camo Chrome, Gilded Chocolates, Smoked Chrome, Steel Lilacs or Sterling Plums.


Estée Lauder High Intensity Lip Lacquers are hybrids that combine liquid gloss of lacquer with the full impact of a lipstick in 12 stunning shades. It adds moisture to the lips with a blend of vitamins C and E and provides 6 hours of wear time before needing to re-apply. They retail for $26 and you have your choice of Electric Wine, Fuchsia Flash, Hot Cherry, Liquid Petal, Mirrored Mauve, Peach Glass, Ruby Glow, Vinyl Rose, Wet Plum, Amber Allow, Chrome Kimono and Melting Sun.
https://youtu.be/P-gldPP15I0