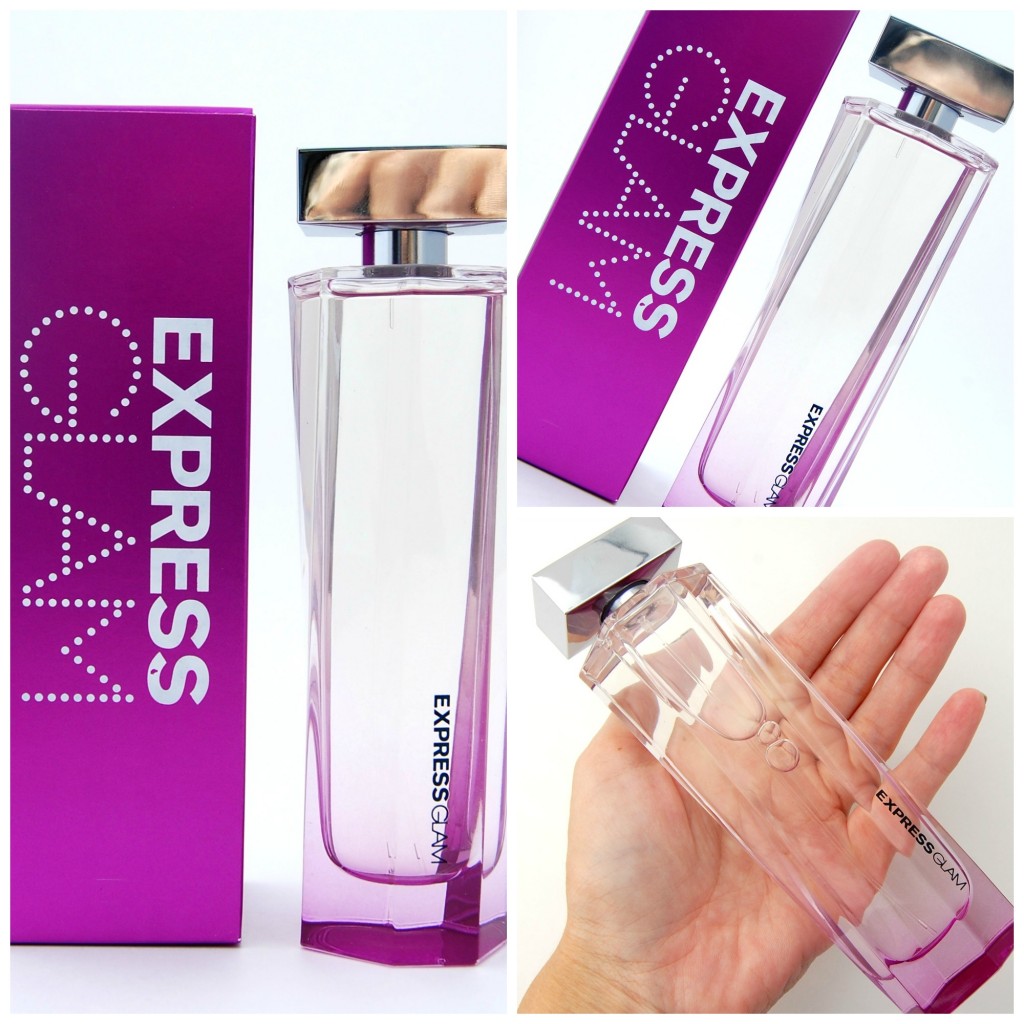 I've never been one to check out perfume at clothing stores, they always smell somewhat "cheap" or remind me of the strong scent as you walk by Abercrombie & Finch; I can't even bring myself to go into that store because of the strong, God awful scent as you walk by. When I heard Express, which we have all come to love for its young, fashion-forward clothing for women and men who's looking for sexy, yet sophisticated outfits for both work and weekend, has now launched their second fragrance, Express Glam, I couldn't wait to try it.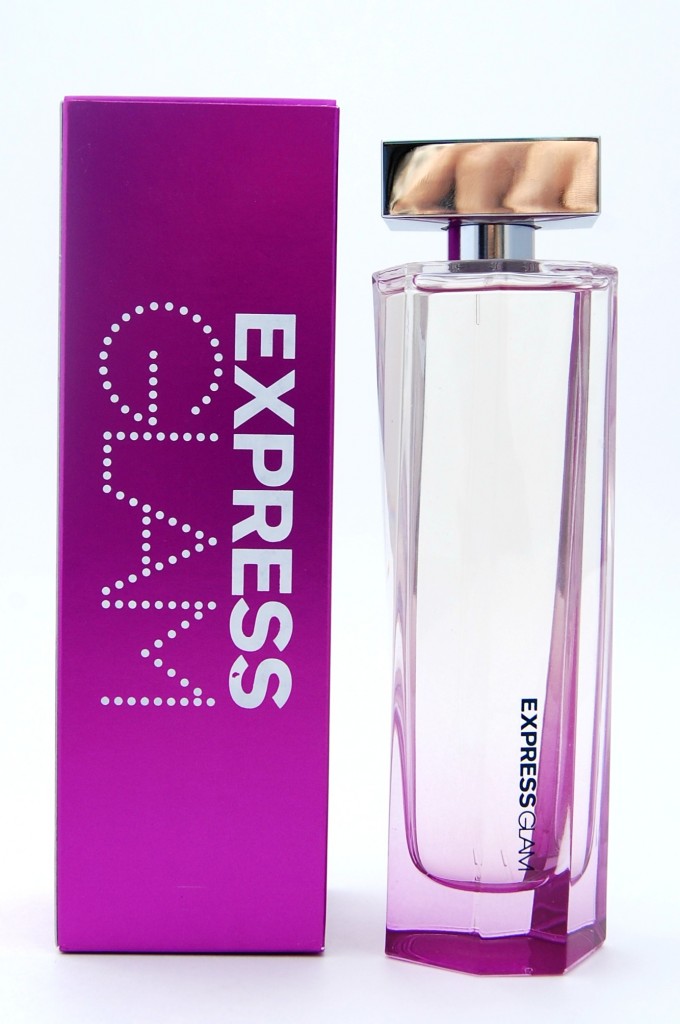 Express Glam takes inspiration from fashion and style in this feminine, flirty and floral scent, perfect for that fashion forward girl who's sexy and stylish with a downtown sensibility. It has a mixture of black currant, mandarin vodka, jasmine petals, lily of the valley, sandalwood flower, pralines, creamy musk, and white woods that gives you a touch of sass and confidence that can easily take you from day to night. It has top notes of Black Currant and Mandarin Vodka, mid notes of Sheer Jasmine Petals, Lily of the Valley and Sandalwood Flower and finishes with base notes of Praline, Creamy Musk and White Woods.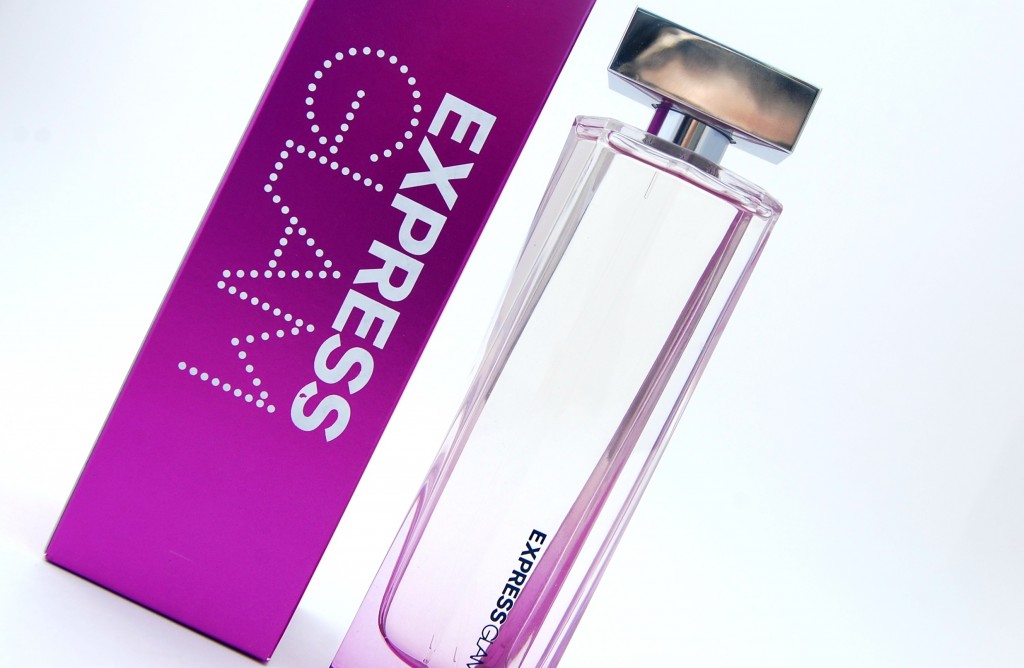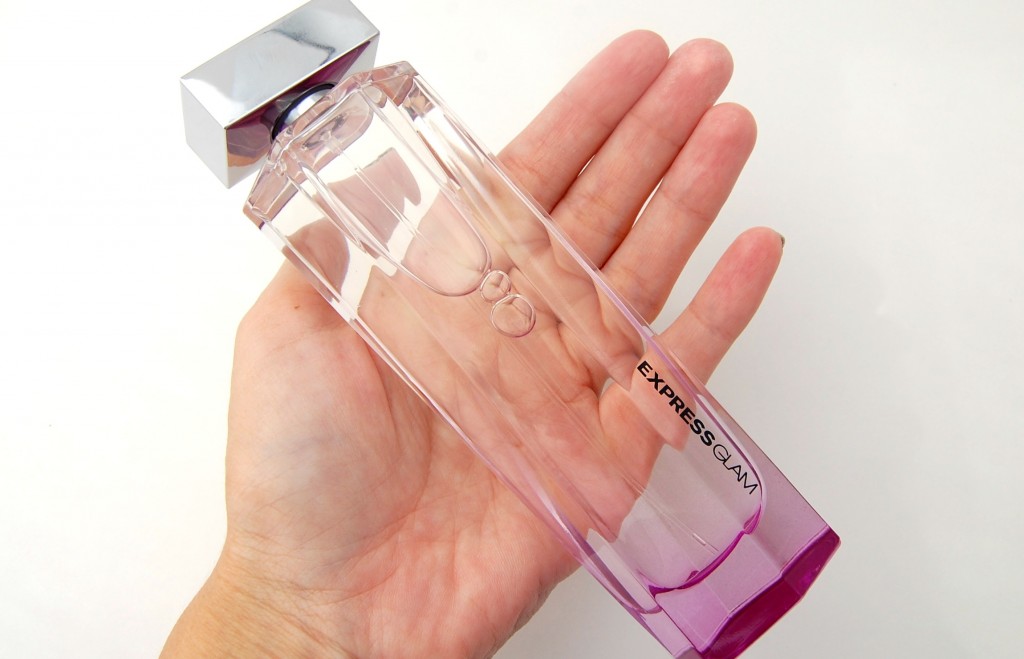 Express Glam comes in a stunning, slender, 7 sided glass bottle with just a hint of purple at the bottom and a silver, mirrored lid. This beautiful bottle is huge and one that you're going to want to put on display. The top notes were perfectly combined, I felt like I could smell each note individually but together it gave off a perfect sweet scent. Within 15 minutes the heart of the perfume took over and I could really smell the Jasmine along with just the right amount of musk to make it a little sweeter. Express Glam retails for $15.90 for .33 oz rollerball, $44.90 for 1.7 oz and $59.90 for 3.4oz.