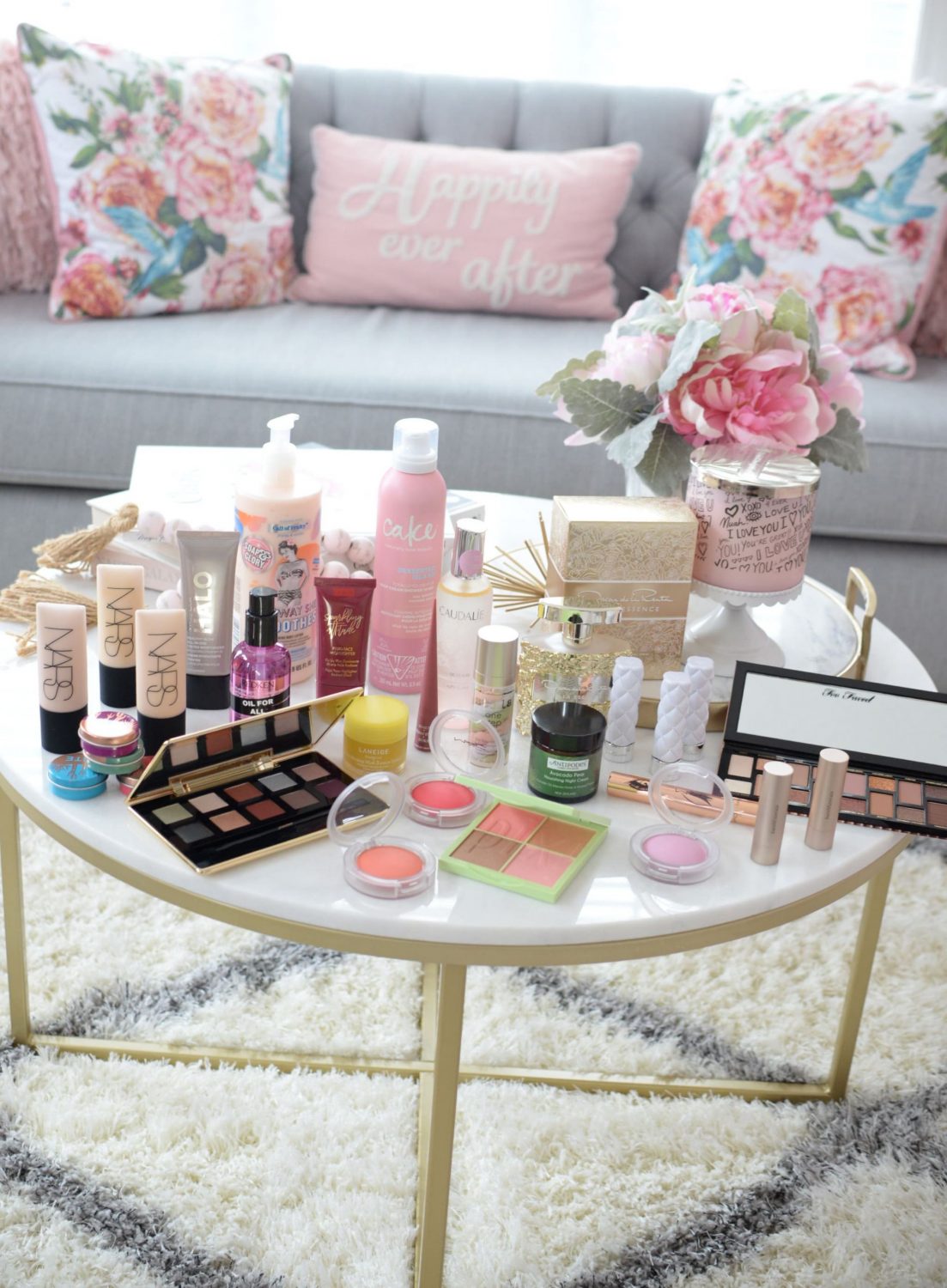 Favourite Beauty Products of 2020
2020 was one hell of a rollercoaster, but with pain, comes beauty. Although it wasn't the year we were all hoping for, it did allow us to practice self-love. I took extra time for myself, without feeling guilty, and allowed myself to have fun with makeup. Cosmetics, skincare and haircare, these are just a few of the simple things that brought me pure joy last year. I got excited to try new beauty products, and really took the time to focus on my skincare routine (which you can see by my full skincare routine here). Today we're talking about products that I've used to the very last drop, the ones that left me crying after the package was empty. We're talking about my fave beauty goodies of 2020, the ones that I have/ will be repurchasing and continue to use into 2021.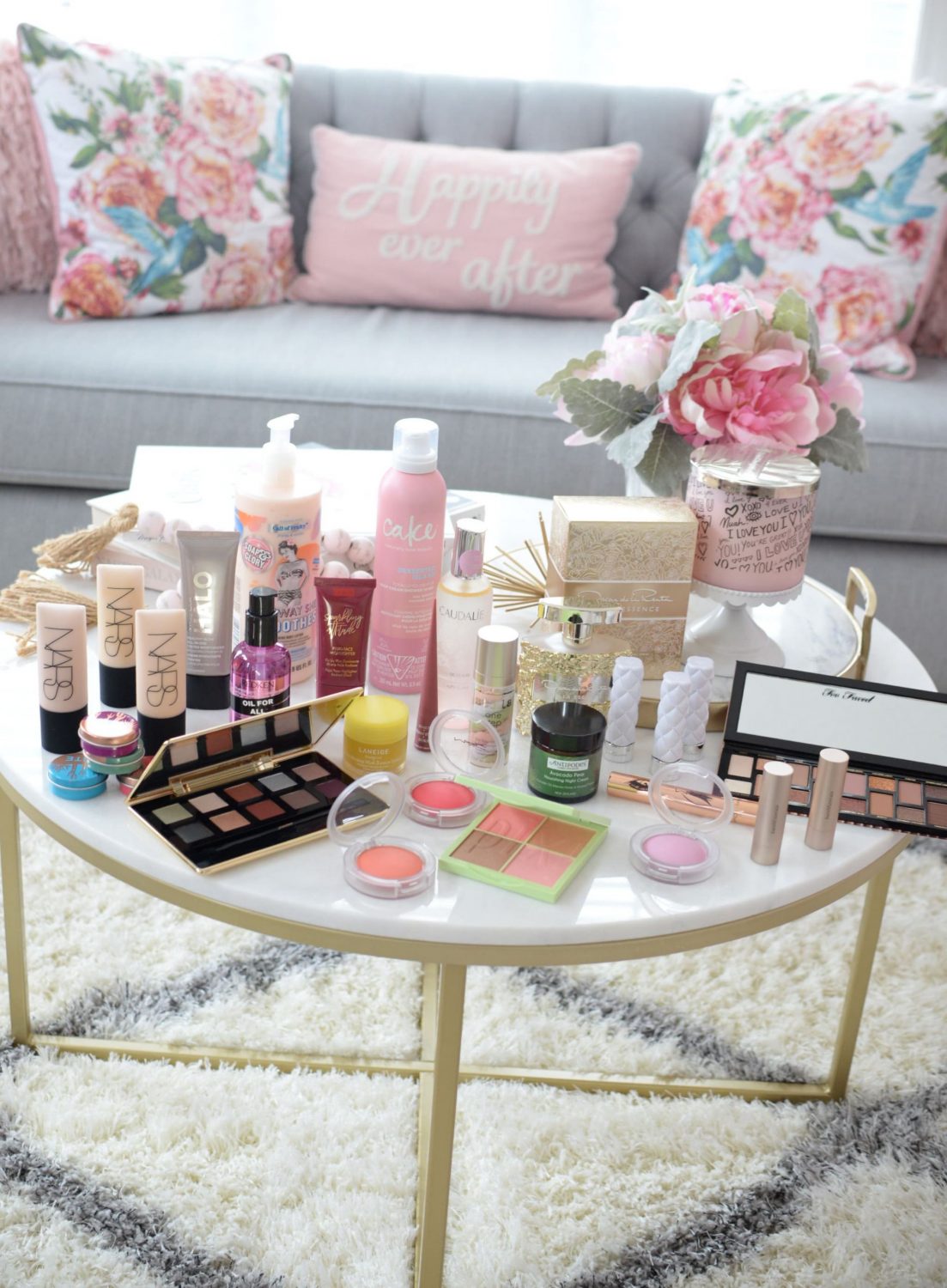 Most haircare brands want you to think you need to switch up your haircare products for maximum benefits, but I've been using the same Redken shampoo and conditioner for going on 20 years. It leaves my hair so soft, healthy and smooth, that I don't often feel the need for extra products in my hair. That being said, during lockdown, I was without my colourist and hairstylist, so my hair was looking a little flat, dull and shine-free. I started using Redken Invisible Multi-Benefit Oil and haven't looked back. Although it can be used on both wet and dry, I prefer adding a tiny amount to slightly damp hair before blow-drying (it can actually cutdown on dry time too). It immediately adds luster and shine back into each strand, while keeping it looking and smelling fresh and clean. It features an incredibly lightweight, transparent, almost watery texture that spreads evenly and easily to the hair. It instantly goes to work controlling frizz, taming fly-a-ways and gives the appearance of softer, shinier, healthier hair. It's an excellent serum that doesn't weigh your hair down, nor does it leave it looking or feeling greasy. It retails for $34.99 for 100ml.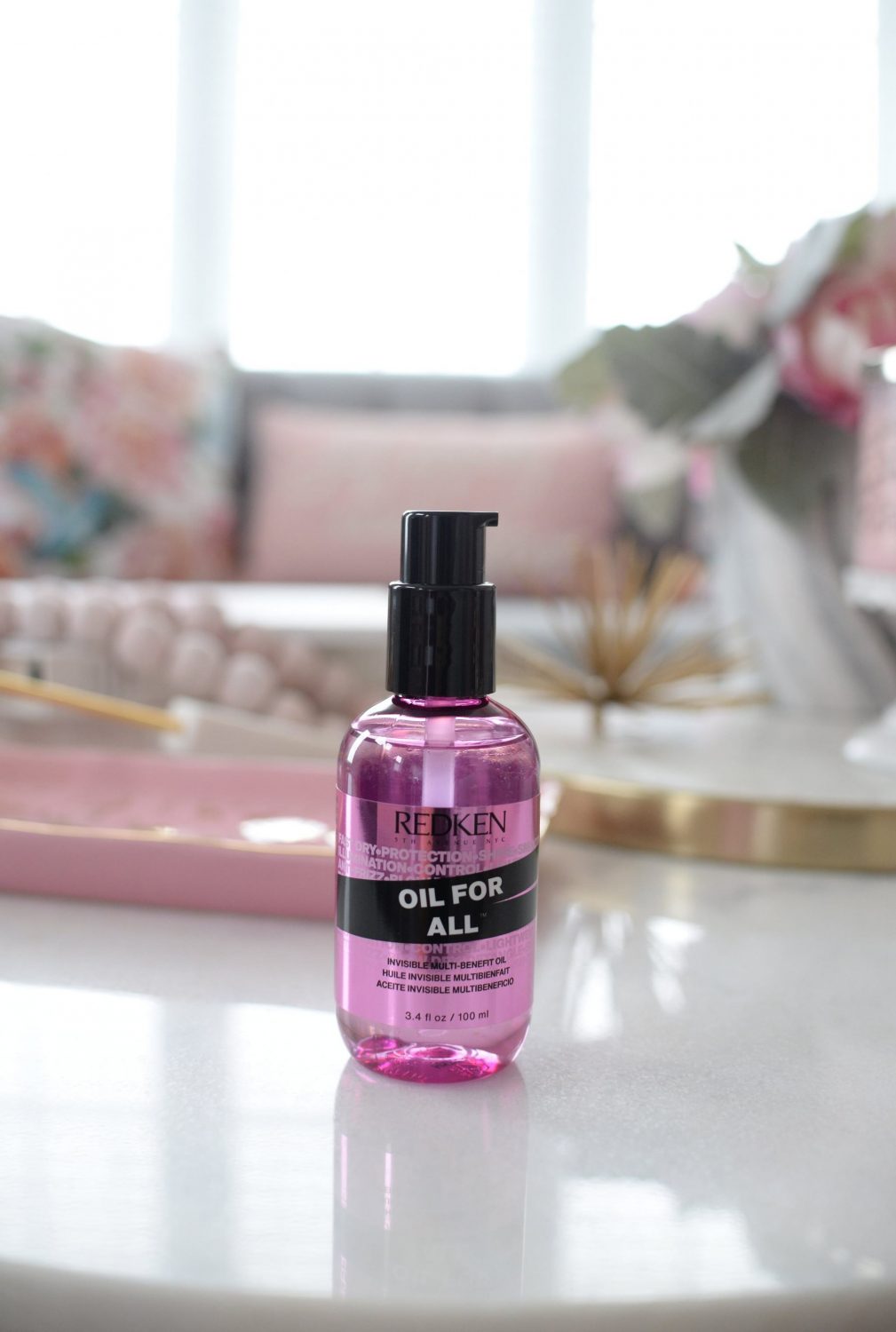 They say depending on what perfume you're wearing, it can instantly change your mood. So, although I may not have left the house the majority of the year, I still wanted to smell good. Just before an open house, owners usually burn a sugar candle to create the illusion of a warm, welcoming and cozy feel, and that's just what you get with the new Oscar de la Renta Bella Essence Eau de Parfum. It smells like warm vanilla sugar cookies straight out of the oven. It also portrays a hint of musk that gives it an almost melted ice cream vibe. The top notes of raspberry, red currant and grapefruit balance it out perfectly with a citrusy/ fruity aroma. It's grounded with notes of Ambroxan, musk and patchouli to help create a more complex and richer scent. It retails for $119 for 100ml.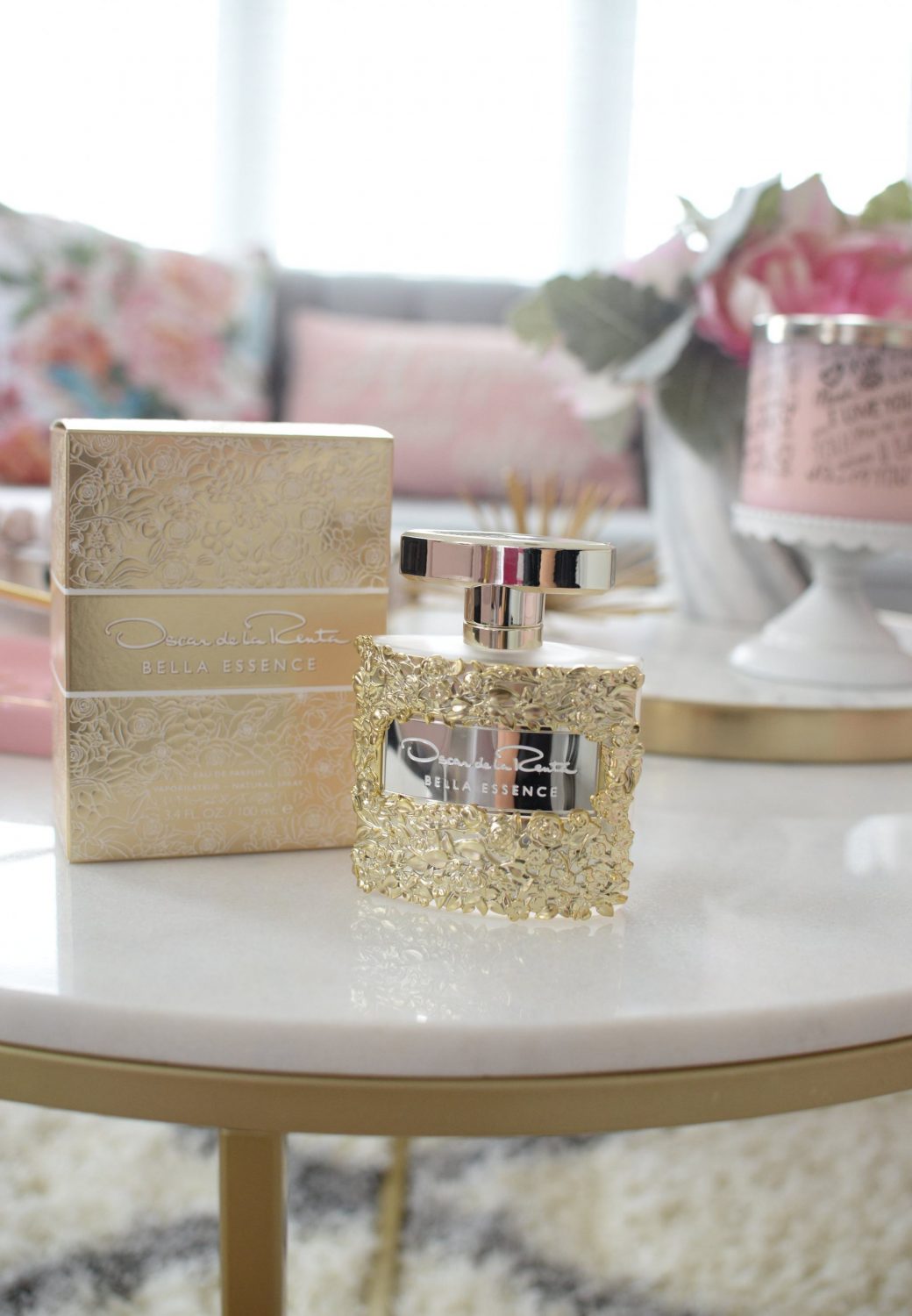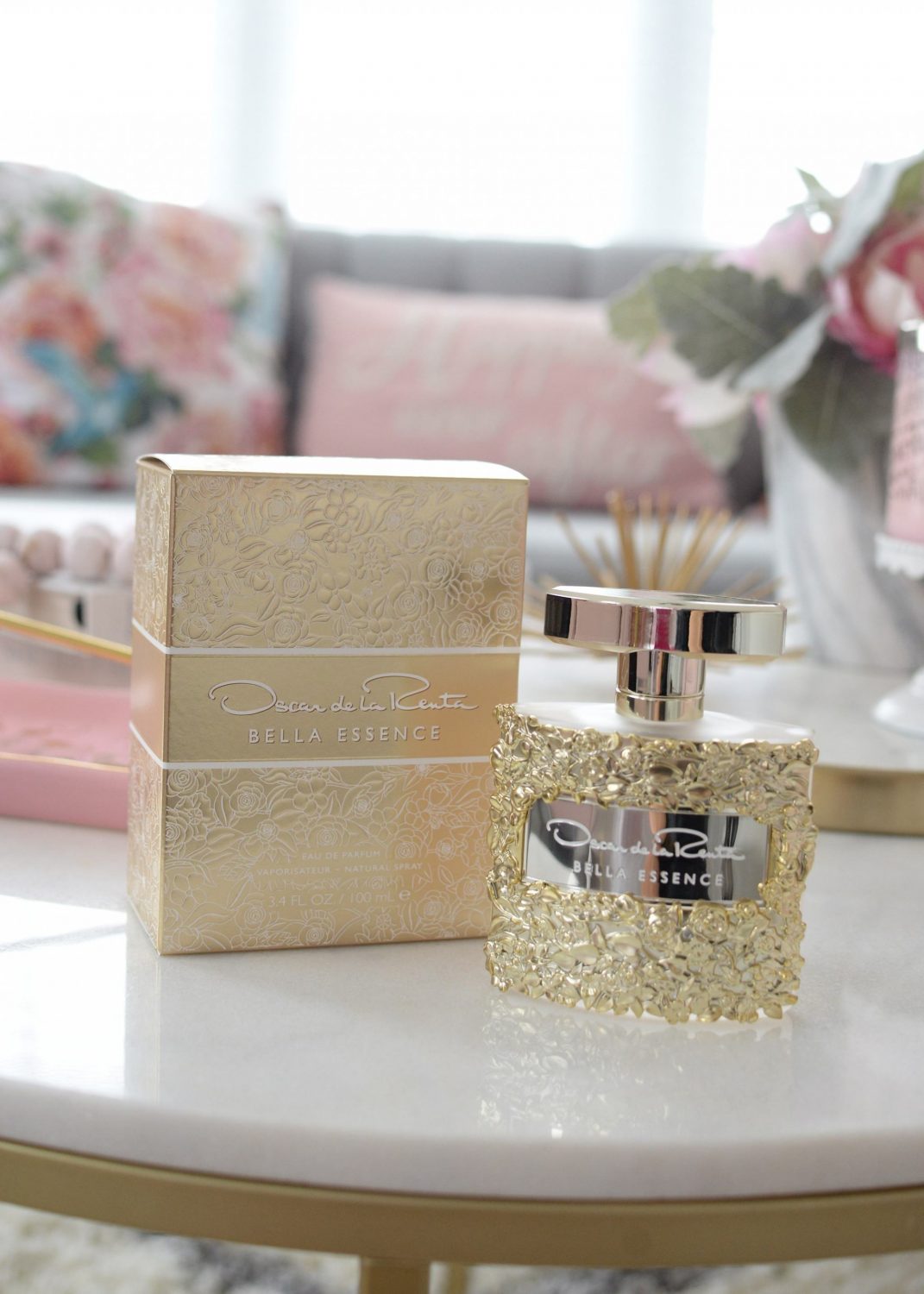 It's no secret that I love anything from the Cake brand, but the new Desserted Island Whip Cream Shower Wash is now my personal fave. This ultra-light whipped foam instantly turns into a creamy delight once in contact with water. Its invigorating coconut and vanilla blend transforms you to a tropical island without leaving your bathroom. It helps to coat the skin in a rich and creamy lather that gently washes the skin without stripping it of its natural oils. It's formulated with shea butter, coconut oil and sweet almond oil, all designed to hydrate, nourish and moisturize the skin, perfect for cold, dry Canadian winters. It retails for $11.99.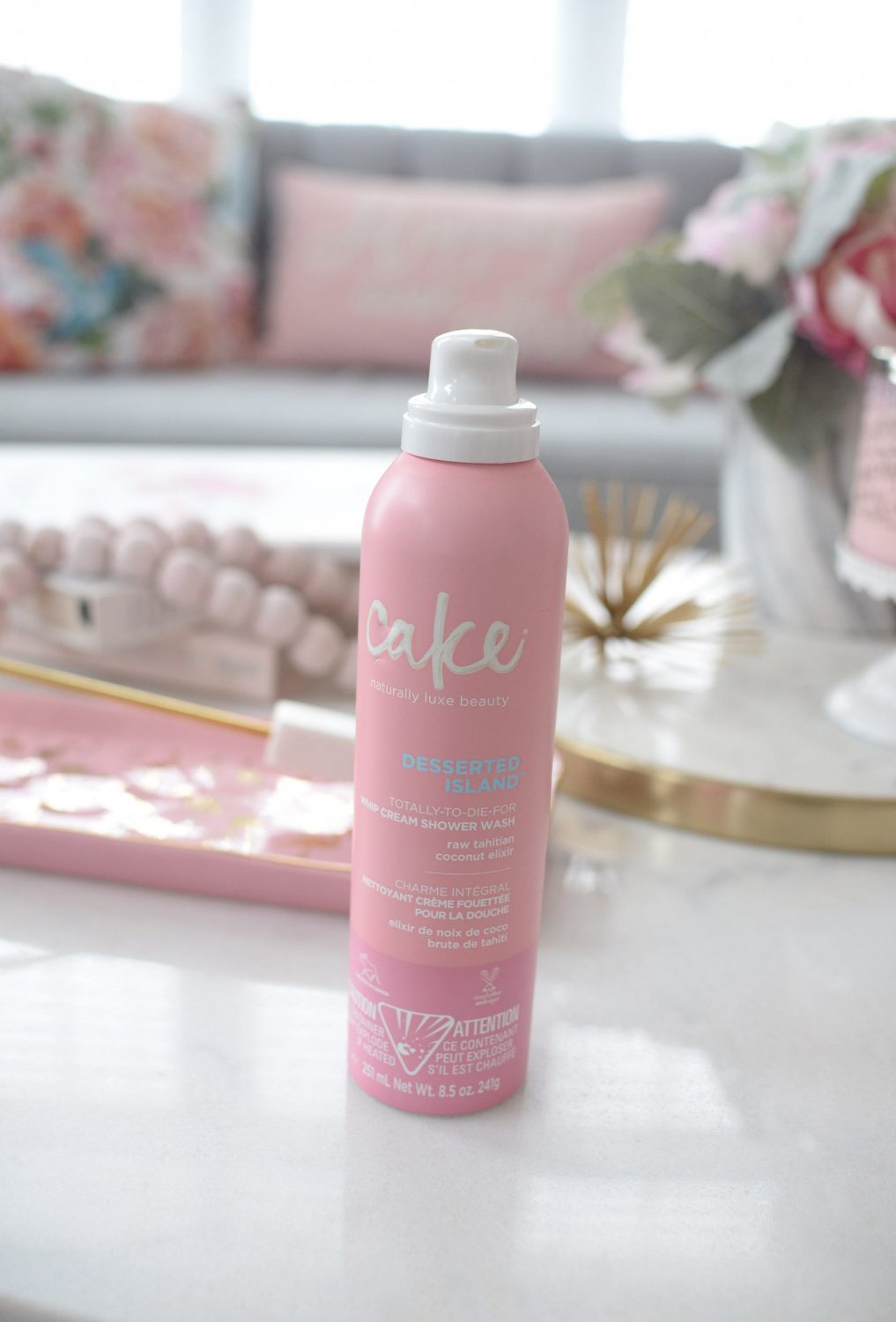 You know I couldn't do a beauty fave without talking about my all-time fave body care brand, Soap & Glory. I've honestly been obsessed with the brand for almost 2 decades, and every holiday season, Derek stocks me up with all my favourites. Call of Fruity The Way She Smoothes Body Lotion is brand-new to me, and outside of having the cutest packaging, this softening body lotion smells like heaven. Keeping with the tropical theme, it features notes of mango, coconut, papaya, passion fruit and algae extras that you'd swear you're sipping on a fruity cocktail on the sandy beaches somewhere, and not stuck in your home during lockdown. A girl can dream, right? Not only does it smell delish, it deeply penetrates into the skin for all-day hydration and moisture. If you're familiar with the brand, then you know it absorbs into the skin within seconds with no nasty, greasy or oily residue. It retails for $16 for 500ml.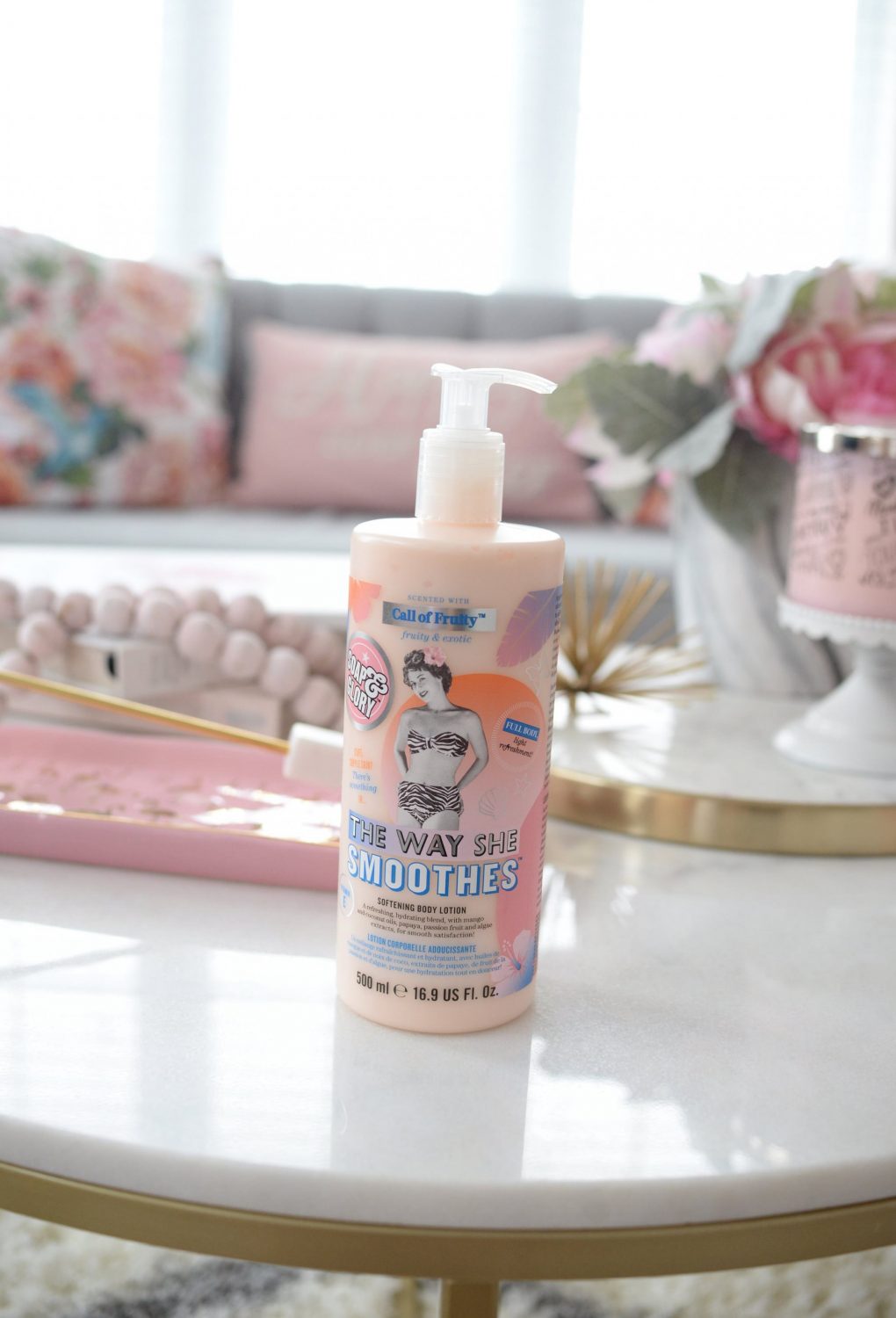 Before second lockdown, I was getting monthly chemical peels. While in the long run, it's going the help with the overall appearance of my skin, it leaves it extremely dry and dehydrated. A little pickup is in order, and the Caudalie Beauty Elixir is just the refreshing beauty mist this girl was looking for. It instantly helps to hydrate and revitalize the skin thanks to its infused toning rosemary, astringent mint, soothing rose organic essential oil and grape extracts. For those like myself, who don't drink enough water or who's skin is constantly feeling dehydrated, this facial mist will help deliver the nutrition your skin so desperately needs. Its fast-drying, fruity floral water helps prep your skin for both moisturizers and makeup. It can be applied both before and after your makeup application. It instantly helps to boost a natural glow and can double as a setting spray. It instantly provides a healthy glow with a slight dewy effect. Just one spritz and your skin will be left looking brighter, softer and smoother all day, plus this pink limited-edition bottle is just too pretty to pass up. It retails for $59 for 100ml.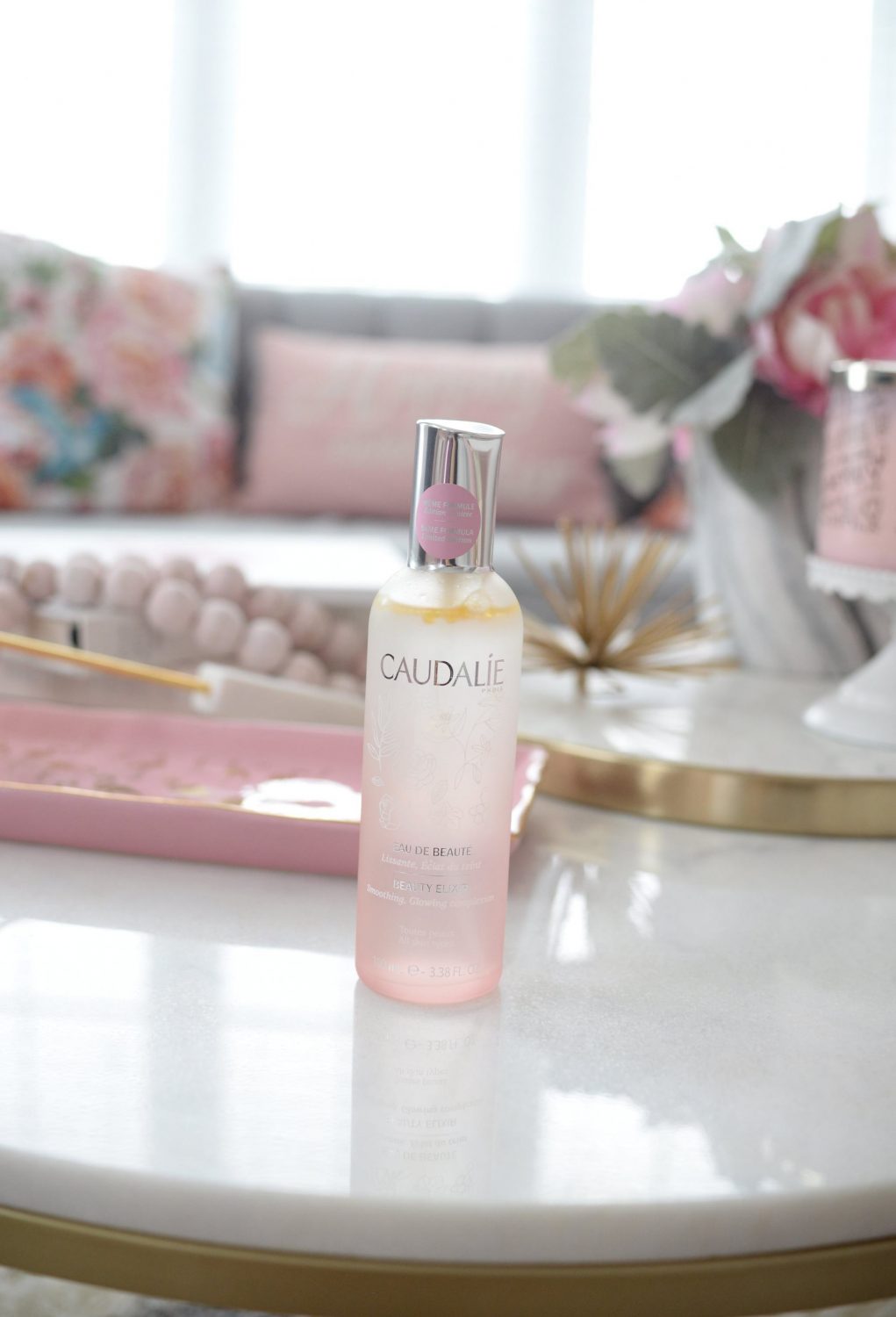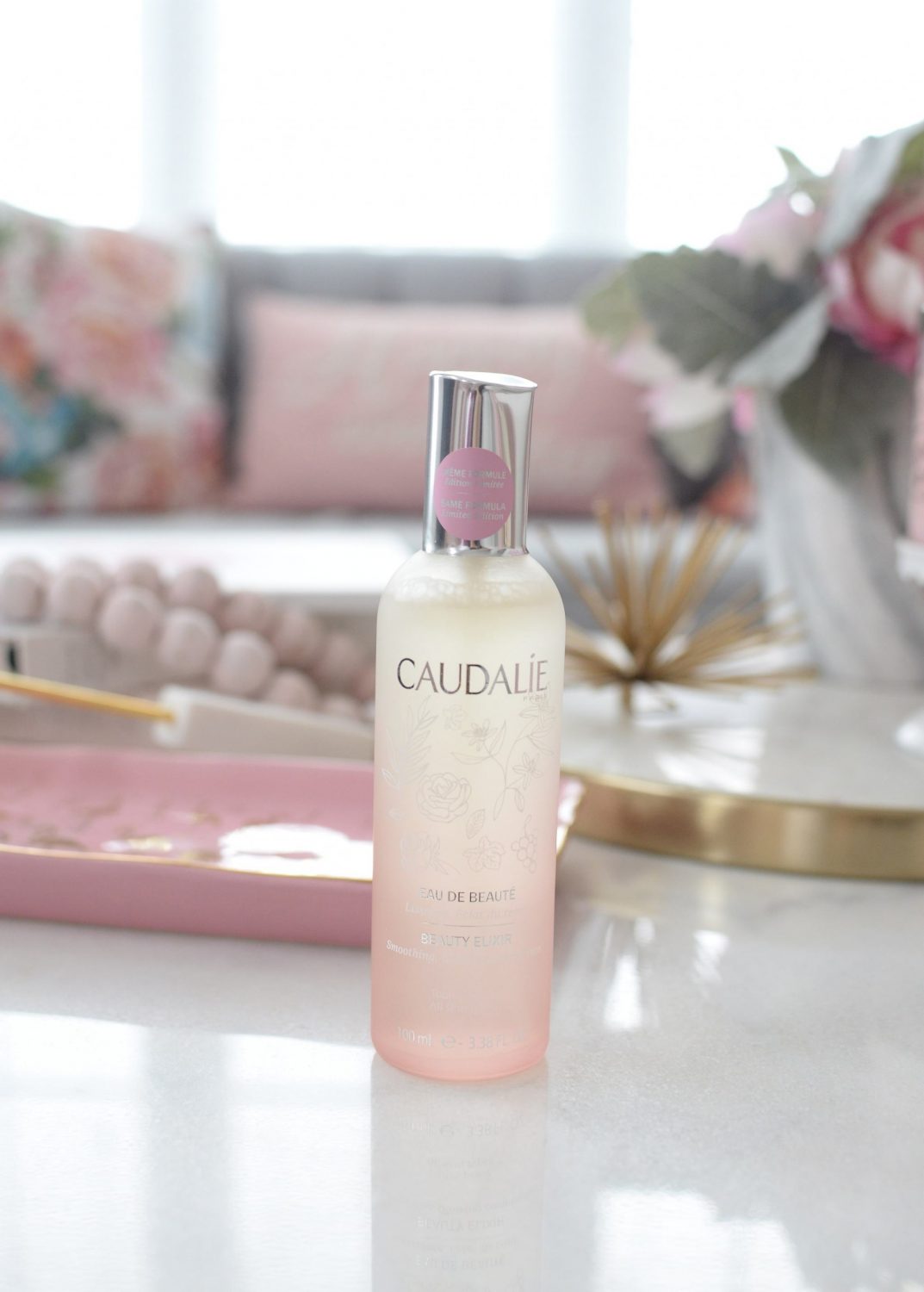 Antipodes is a new brand for me, and although I've only tried their Avocado Pear Nourishing Night Cream, I'm excited to try more from them. For months, I drenched myself in moisture before I went to bed with this rich and creamy overnight cream. It's formulated with a blend manuka honey and avocado oil to help leave the skin soft, smooth and hydrated. It has almost a cream to oil texture that instantly absorbs into the skin, repairing skin's natural barrier while you sleep. By the morning, not only does it attract hydrating throughout the evening, but it prevents future moisture loss. It helps to heal dry patches, reduces redness and calms the skin. From the very first use, you'll immediately notice a huge improvement in the youthfulness and plumpness of the skin. It retails for $74.99 for 60ml.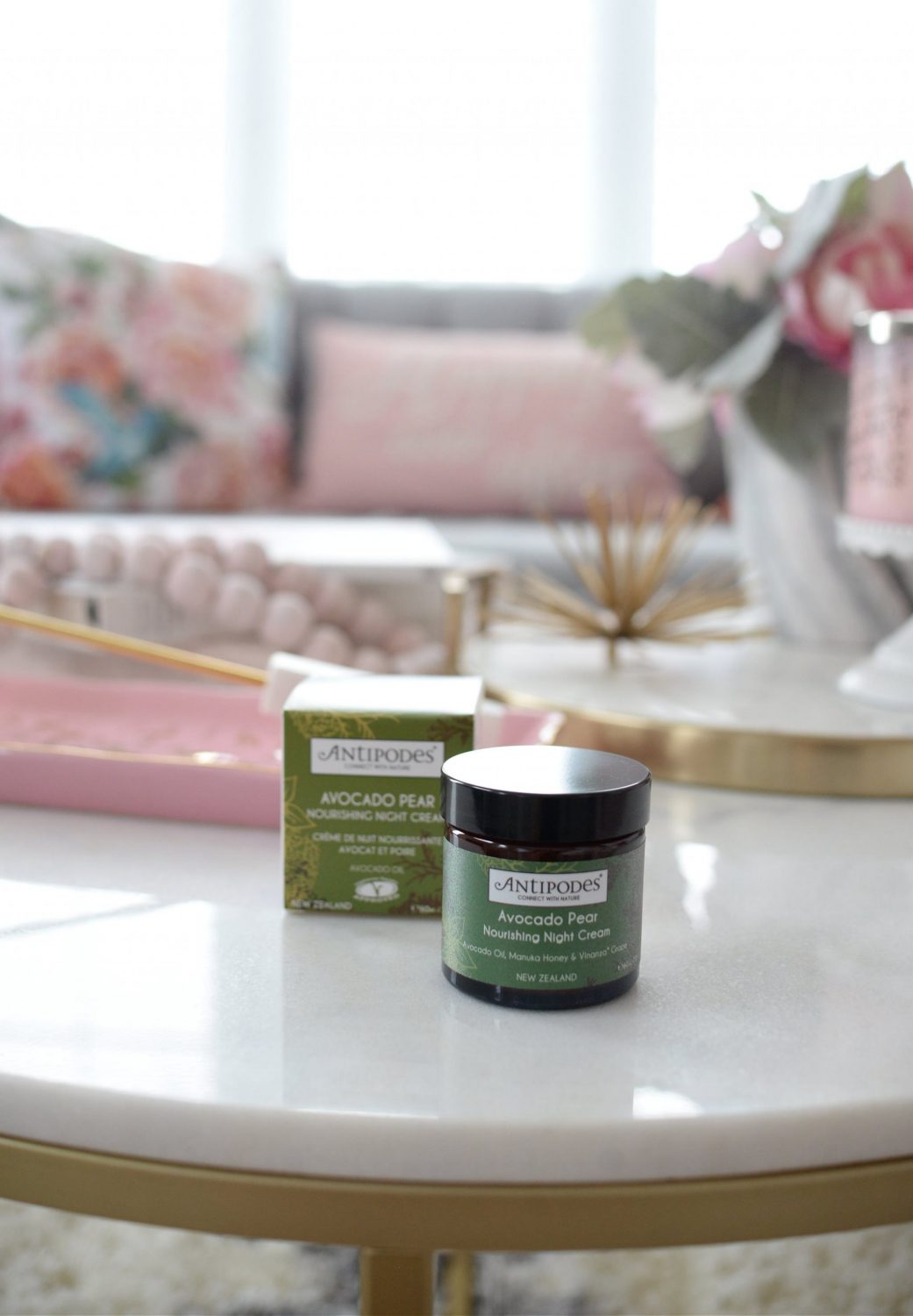 Speaking of sleeping, Laneige Lip Sleeping Mask is one of those products I've heard everyone raving about for years, but had yet to try, until now. I always thought, $26 is a lot of money for a lip balm, I now get the hype. It's so much more than just your typical lip treatment mask, I can't explain it, it's just one of those products that you need to test for yourself. If you normally apply a thick layer of lip balm to treat your lips overnight, only to wipe it off in the morning and reapply another layer, you're going to love this sleeping mask. I know how frustrating, and annoying it is to continue to apply a product that seems to be doing nothing. Your lips will be extremely hydrated, plump and juicy come morning; no reapplying mid-day necessary. Not only does it feature an array of skin-loving ingredients such as hyaluronic acid and minerals, antioxidants and vitamin C, but its designed with a time-release formula to help you maximize your beauty sleep. The Lemon Sorbet is quite invigorating and refreshing, but I'm sure all the other scents are just as delightful.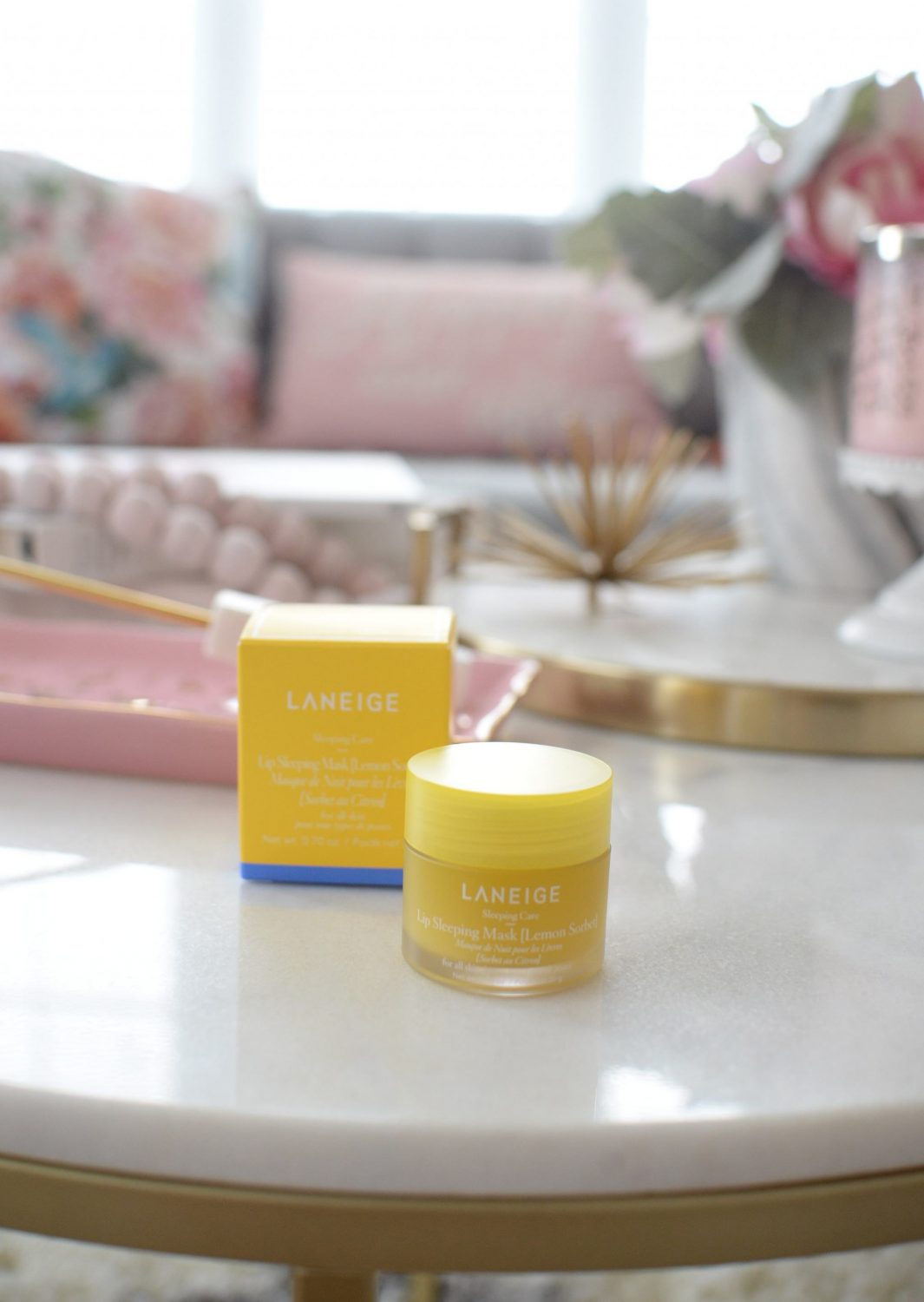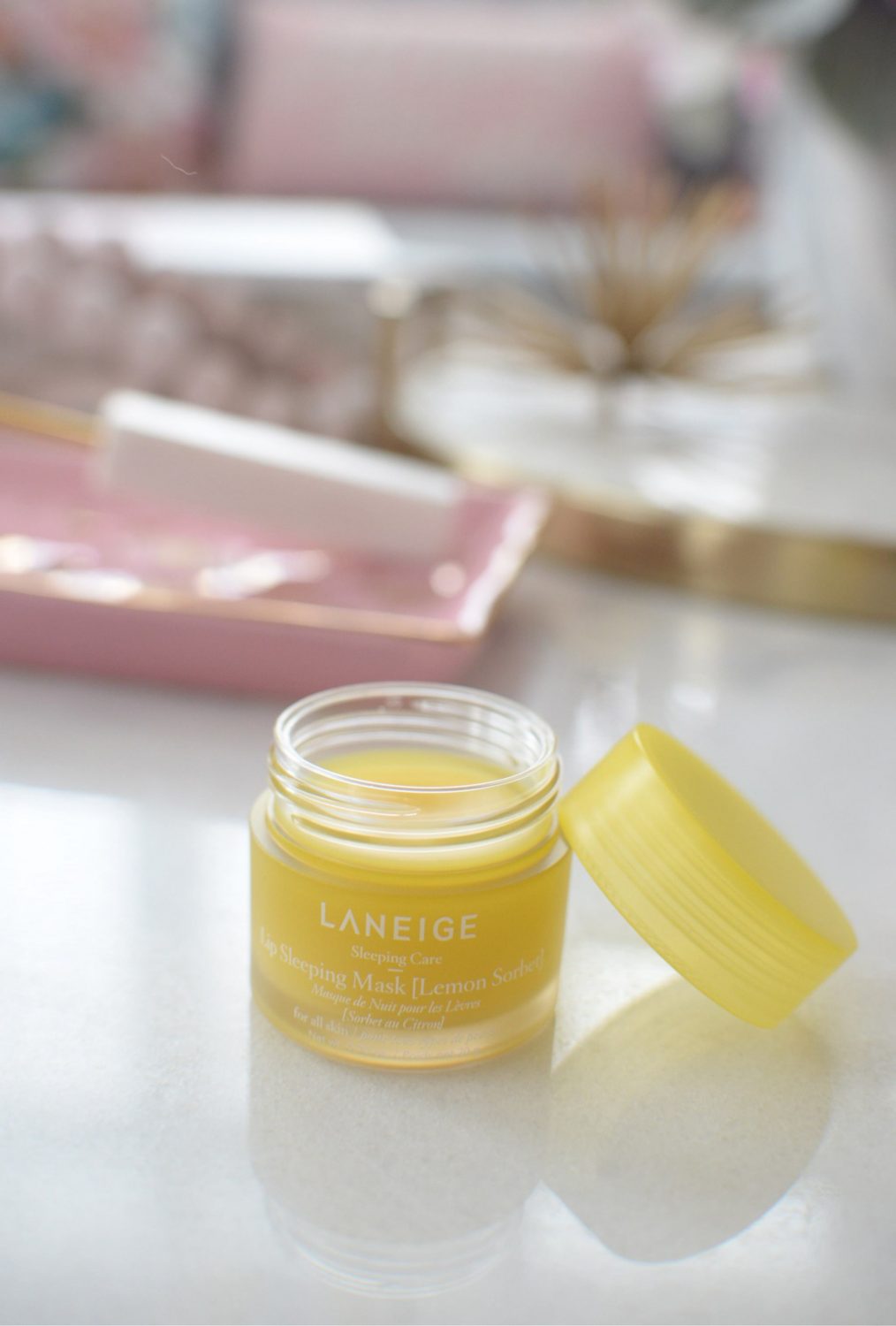 Even though my lips are incredibly plump and juicy now, I still like a little tint during the day. The new Bite Beauty Agave + Lip Tint Tin features both agave nectar and cocoa butter to help nourish and soothe skin with just a tint of colour. If I am applying a lip balm, I tend to look for a super emollient formula that features some sort of hydrating ingredient(s). These tins not only lock in moisture for all day hydration, it feels incredibly soft and smooth on the lips. It softens, smooths, plumps up the lips while preventing against dryness. It retails for $18.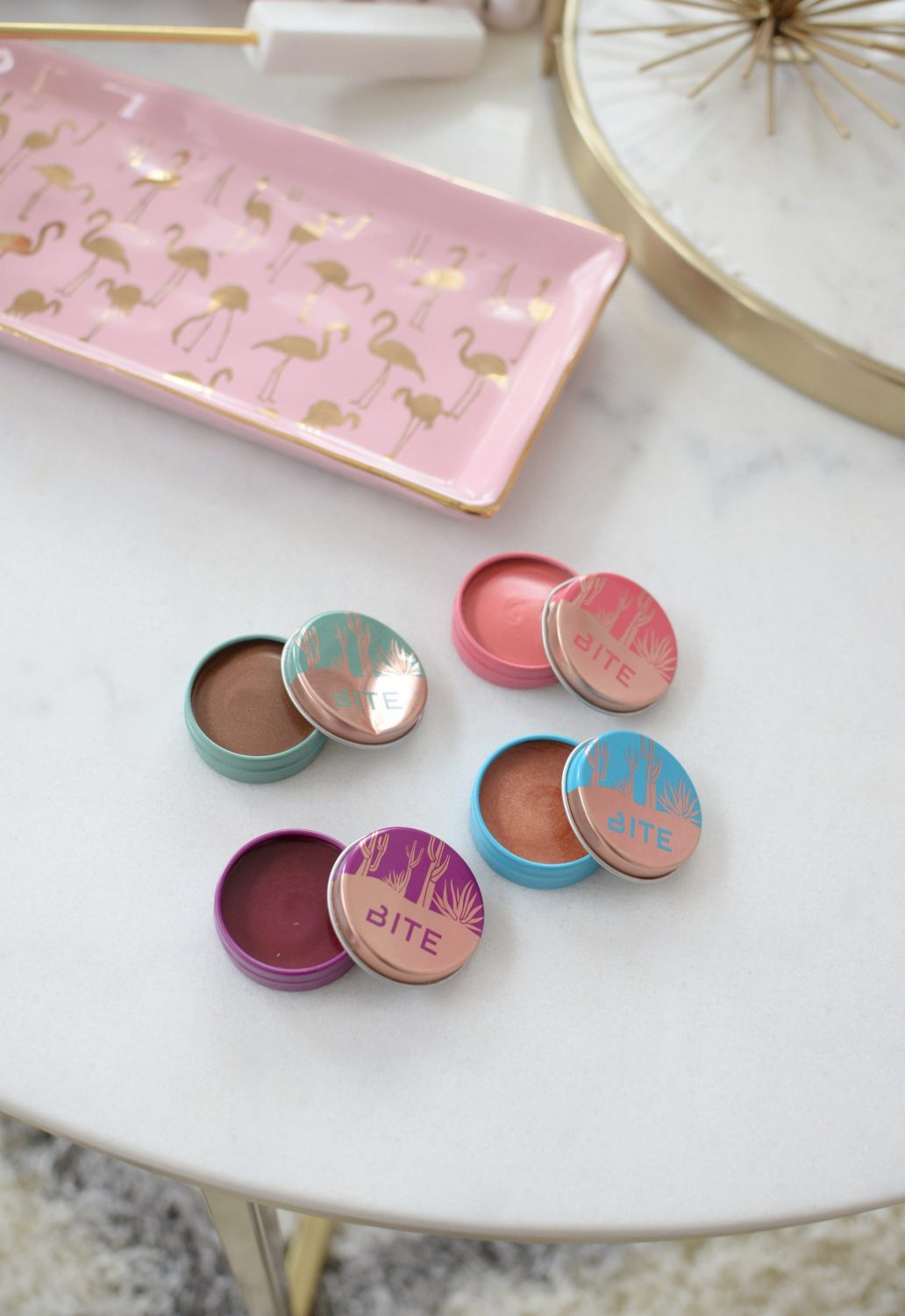 Even throughout lockdown, I was still getting ready and putting on a cute outfit to help me feel motivated and put together. On days when I didn't want a full face of makeup, I was reaching for the Smashbox Halo Healthy Glow Tinted Moisturizer. Not only does it feature broad spectrum 25 sunscreen to help shield and protect my skin against UV rays, it also contains light-diffusing and colour pigments to help add a healthy radiant glow to my skin. It immediately evens out my skintone and provided a luminous glow. It's formulated with moisturizing components such as rose extract, hyaluronic acid, niacinamide, goji berries, gold, and peptides to keep skin hydrated and nourished the entire day. This is perfect for those "no makeup" days when you want a luminous glow without having a full face of makeup on. It retails for $48 for 40ml.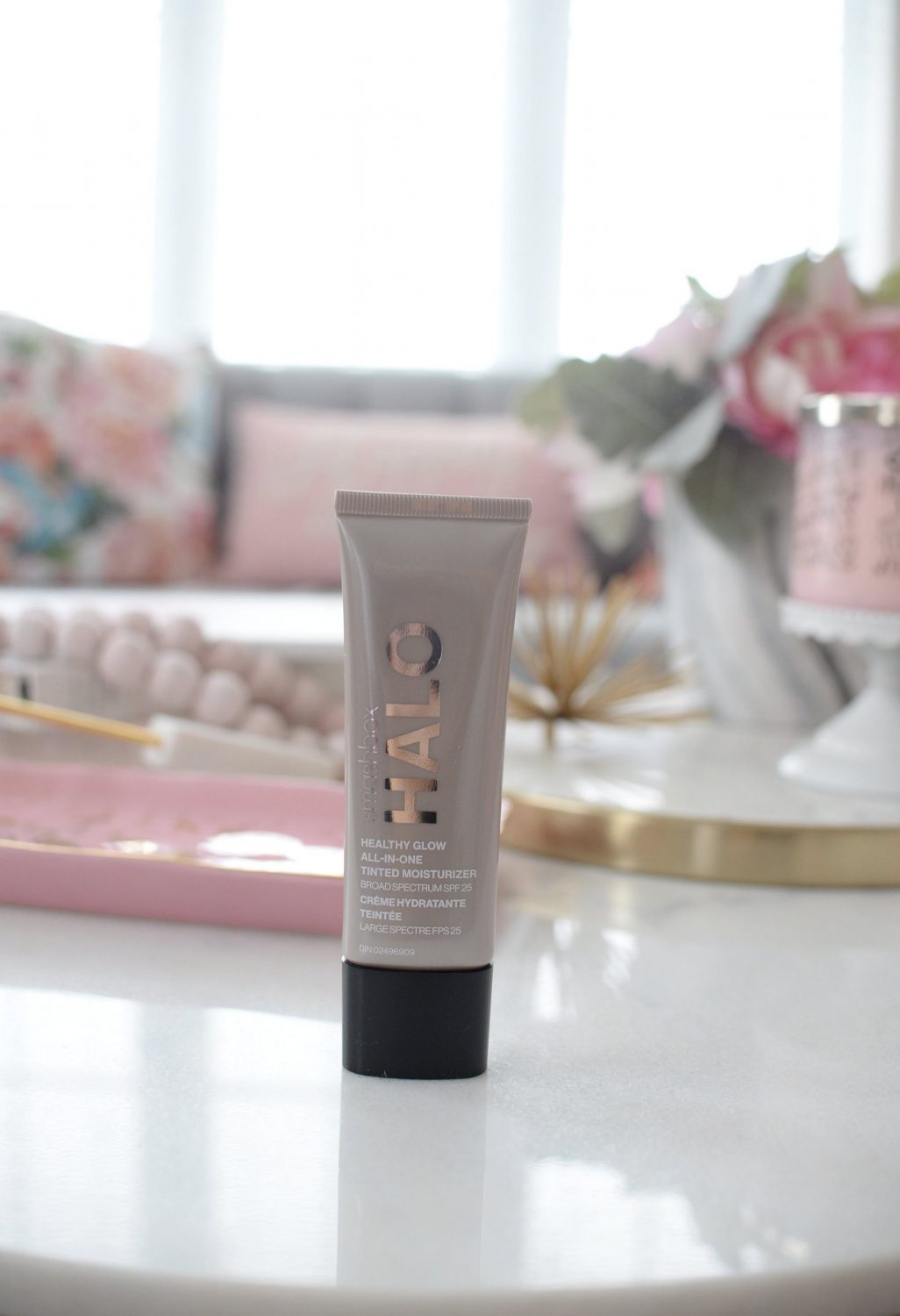 Keeping with the healthy and dewy complexion vibe, Pupa Sparkling Attitude Fluid Face Highlighter acts as an illuminating primer that will instantly bring new life back to your complexion. I'm so happy healthy and radiant skin is back; we were focused on matte foundation for too long. This innovated gel-like texture immediately melts into the skin like a moisturizing fluid. It quickly goes to work, enhancing your features with a natural glow for that lite-from-within glow. It looks incredible under any foundation thanks to its light-reflecting micro-pearls that boosts skin's brightness. On days when you're looking for that extra pop of shine, apply a small dab to the tip of your finger after foundation and apply the high points of your face.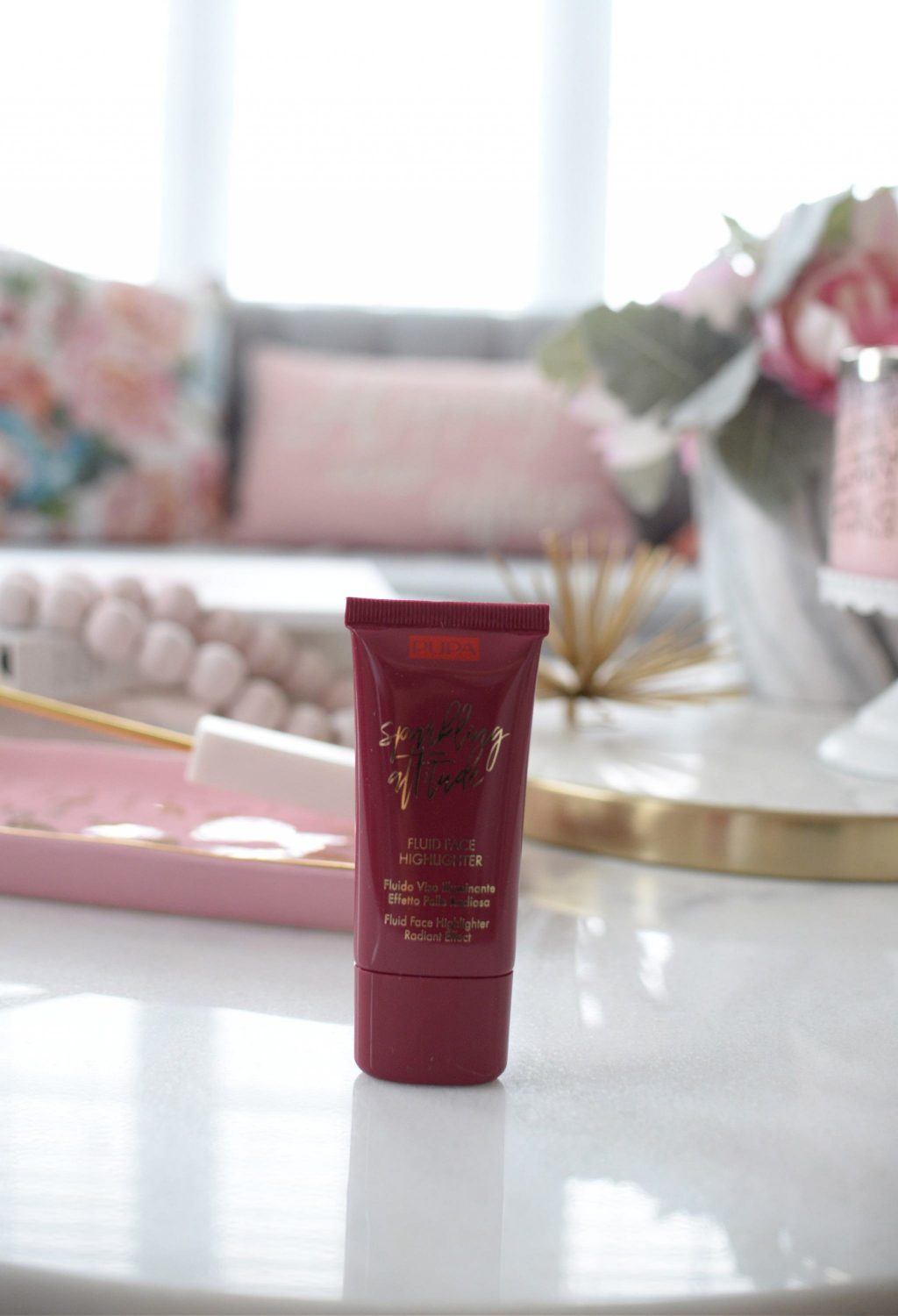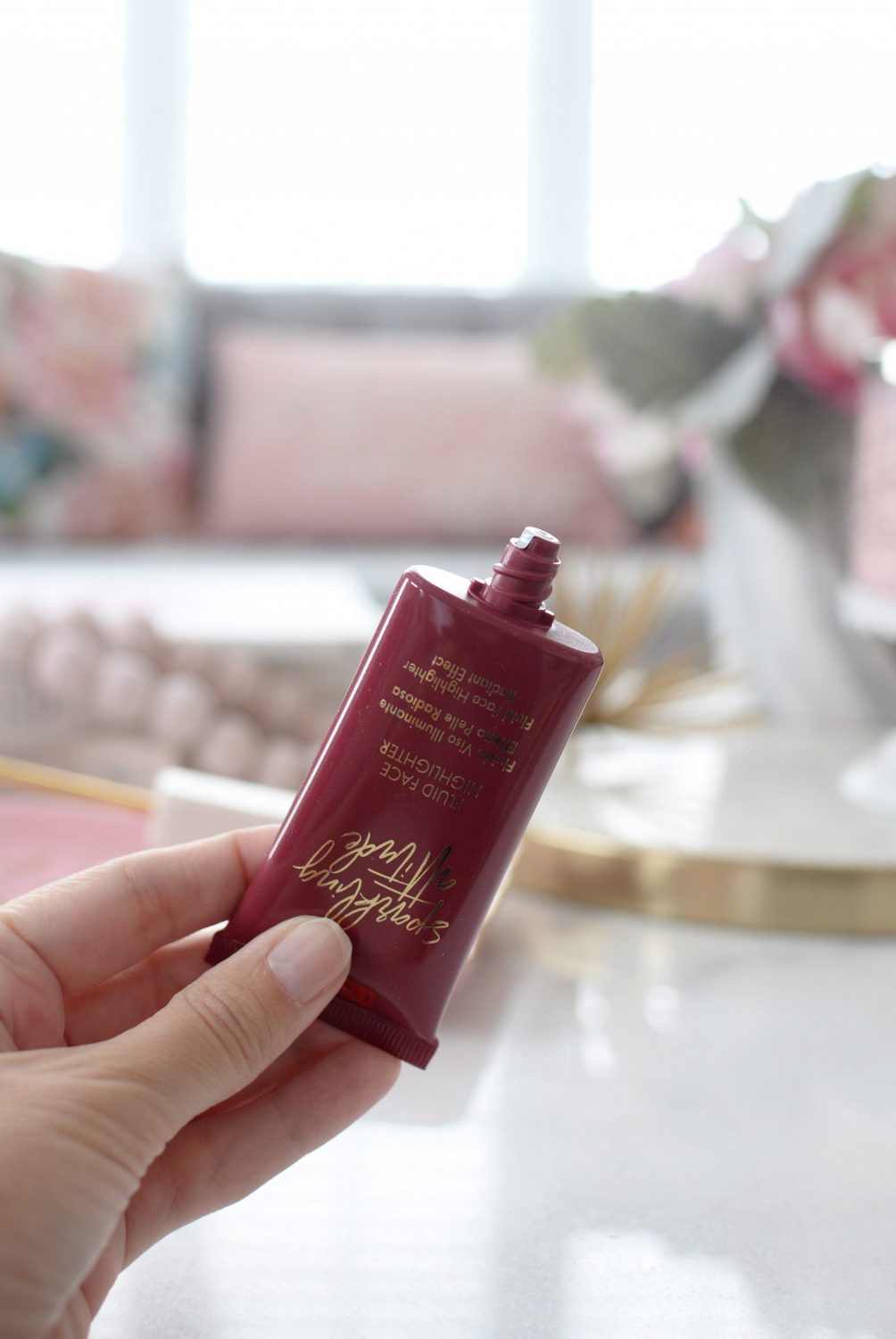 Stila One Step Correct is a three-in-one gel serum primer that colour corrects, brightens, and smooths skin. I know longer have to reach for several products to neutralize my redness around my nose, darkness under my eyes, or a product to help brighten my dull complexion. Since it features both green, lavender and peach hues, all designed to colour correct certain areas of the face, you can easily even out your complexion with a tiny dollop. From concealing blemishes, to sallow undertones to simply illuminating the skin, this all-in-one primer can do it all. Helps diminish the appearance of hyperpigmentation, unevenness and even sunspots even before your foundation. I find I'm using less foundation as I no longer have to hide and conceal as many "problem" areas. It retails for $47.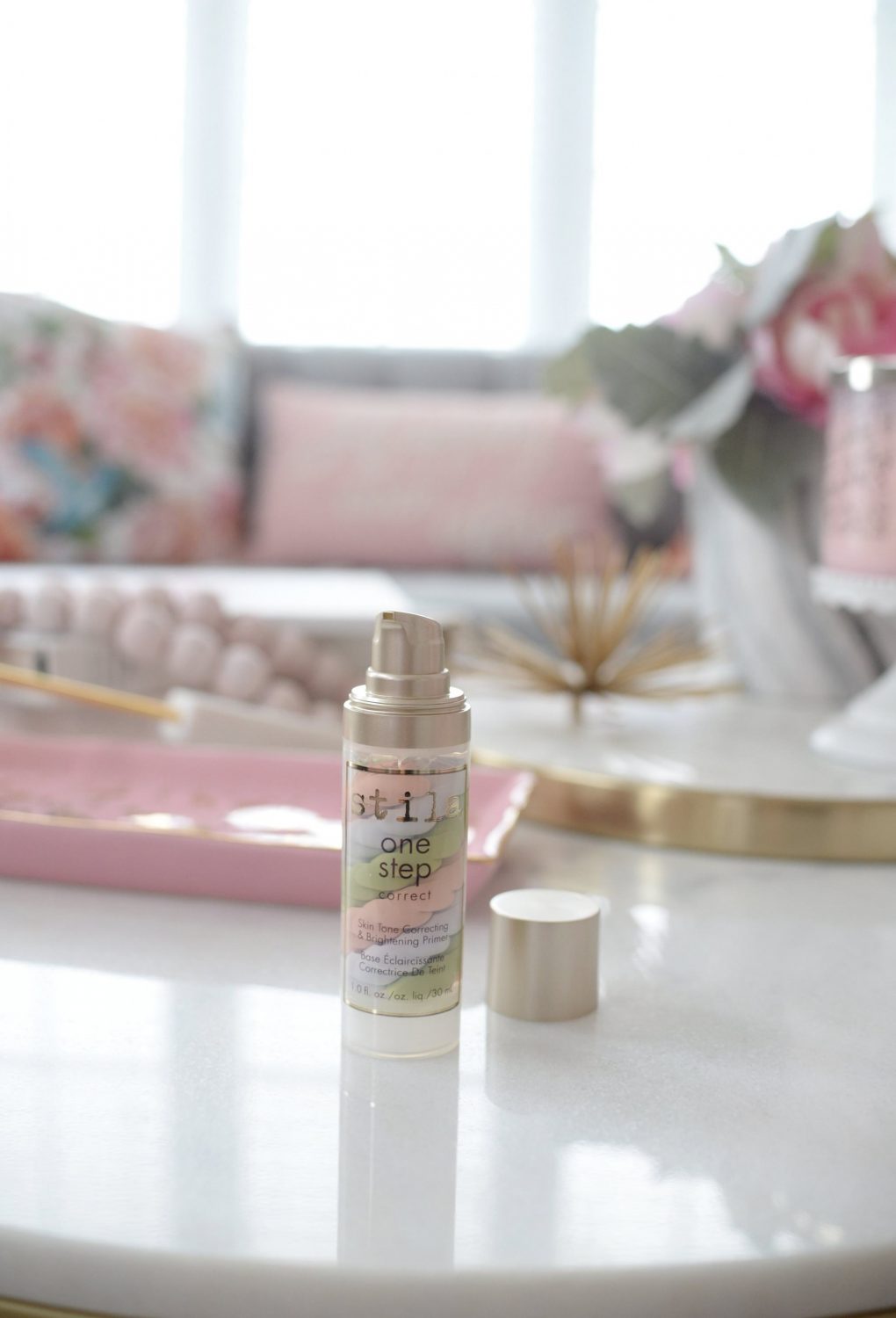 It's no secret that Nars has some of the best foundation formulas on the market, but I officially found a new favourite. Even though the new Nars Soft Matte Complete Foundation is a matte formula, it somehow works on my dry, dehydrated skin? In combination with the Pupa Sparkling Attitude Fluid Face Highlighter, it's the perfect paring for me. It features both hyaluronic acid to help deliver moisture, while micro-algae helps to soothe and brighten the skin. This weightless, almost whipped, liquid foundation provides full coverage in a pump or two and with a velveteen matte finish. Unlike traditional matte foundations that tend to look flat and dull, this innovated formula adds both dimension and depth to your complexion. Its light-as-air texture blends into the skin seamlessly for a completely flawless finish with ease. It helps to blur imperfections, conceal breakouts, redness and even dark circles, all while creating a smooth and even finish. It doesn't oxidize nor does it breakdown or fade for upwards of 24 hours. It stays in place without creasing or settling into fine lines for all day perfection. It retails for $53.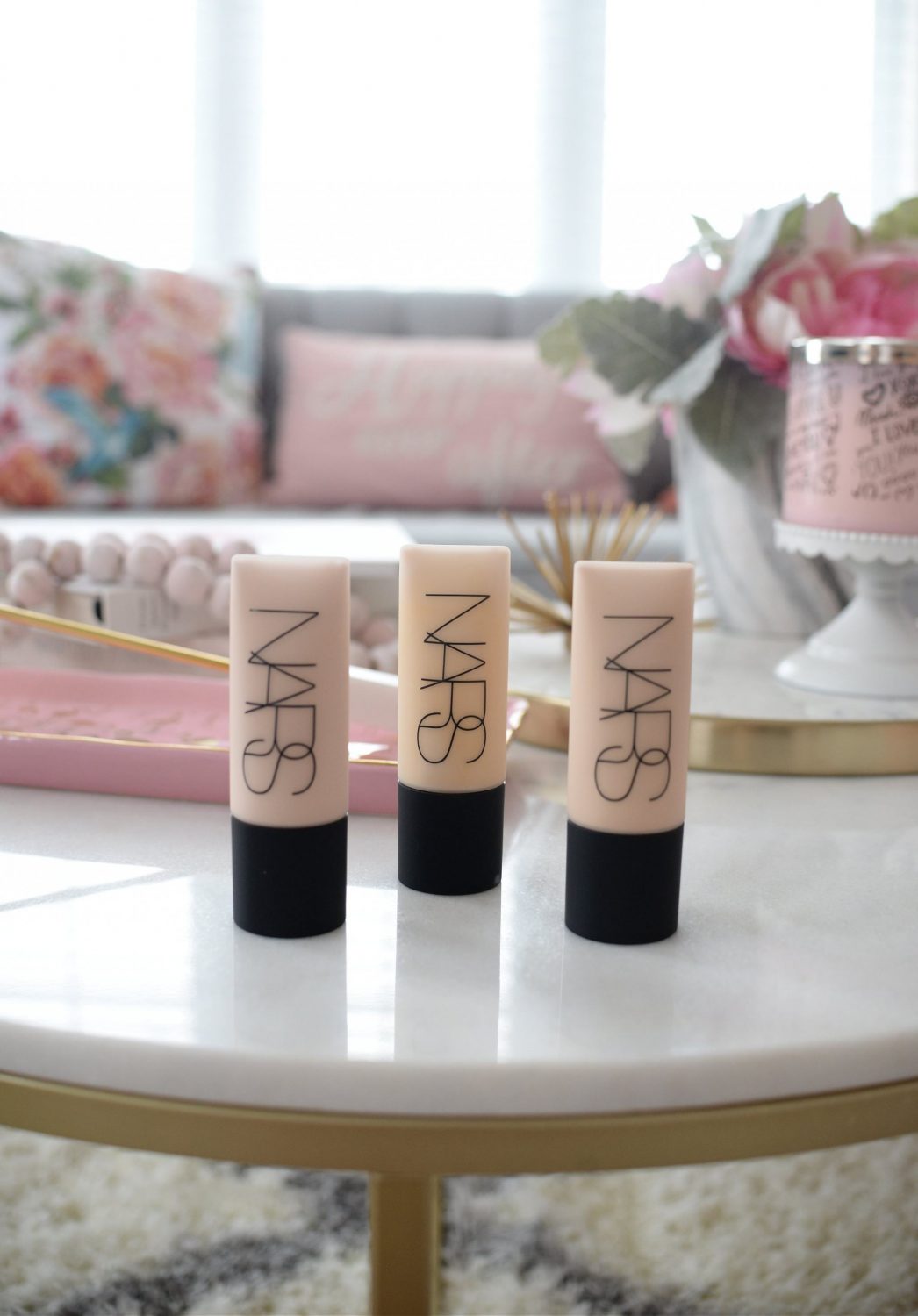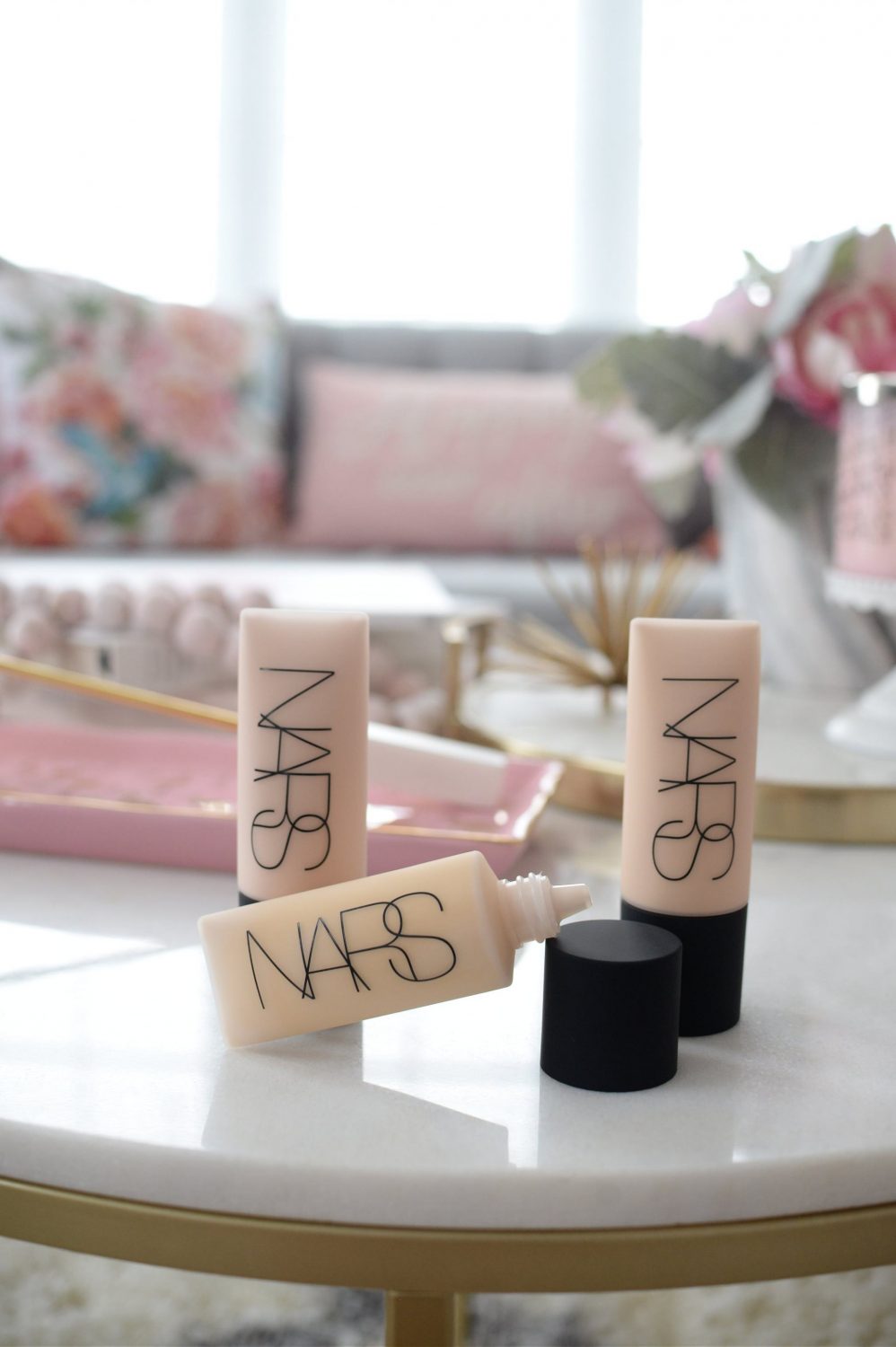 The basic essential when it comes to the eyes, is eyeshadows. It can instantly open, line, define, highlight the eye area in the matter of seconds. Even though you might want to stock up on every shade of the rainbow, if you're looking for quick and easy makeup looks, a solid neutral palette is the way to go. The new Too Faced Born This Way The Natural Nudes is carefully curated to beautifully enhance your look. It's filled with rich golden-bronze, nudes, browns, tans and every other neutral shade in between. From sultry metallics, to shimmery and sparkly formulas, this palette can easily take you from day to night, work to play. Of course, each shade features the brand's iconic rich and creamy, incredibly pigmented and longwearing formula that provides intense, bold and opaque coverage in a single swipe. The palette contains 16 modern nudes that will leave them thinking "you were born this way". It retails for $59.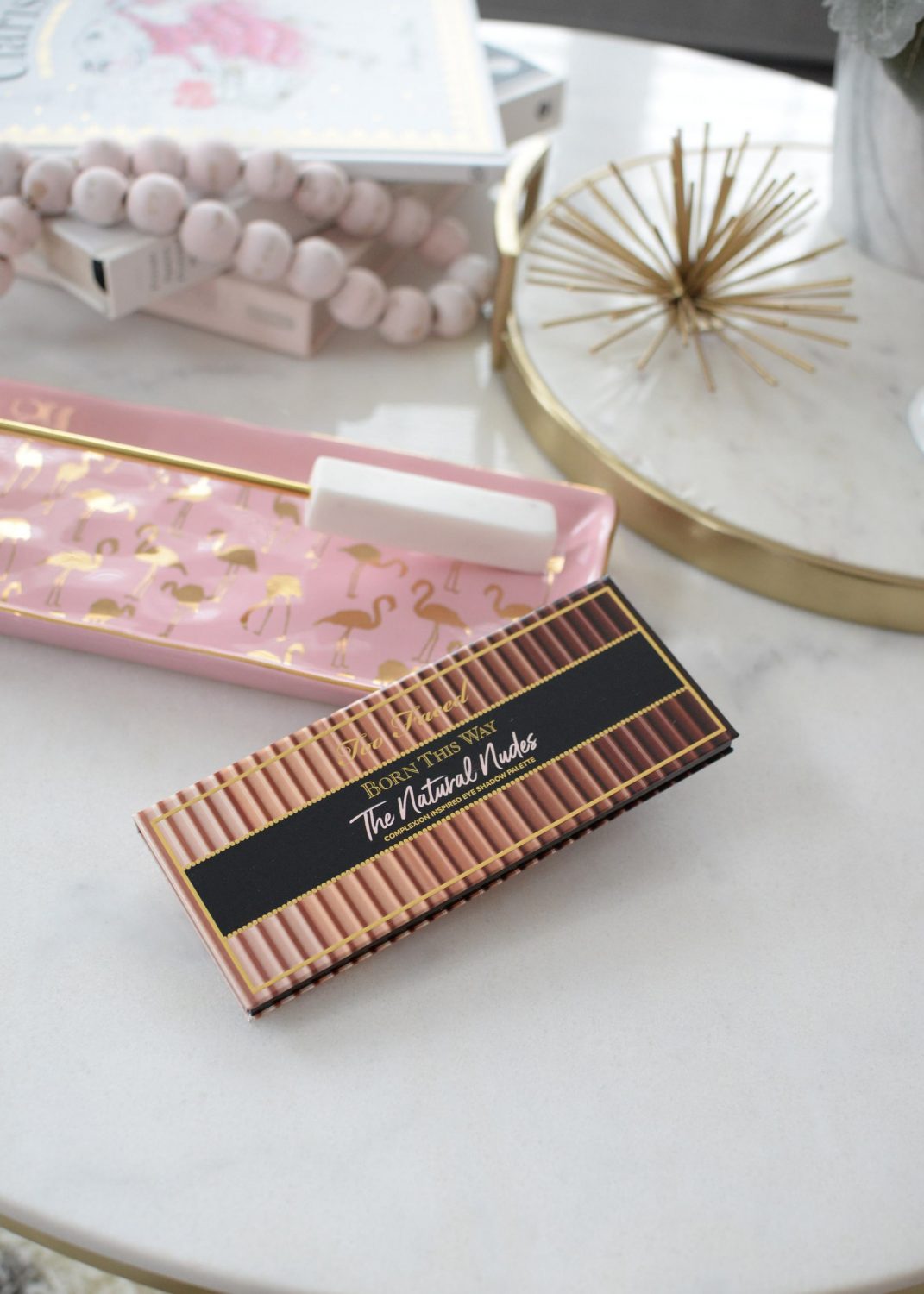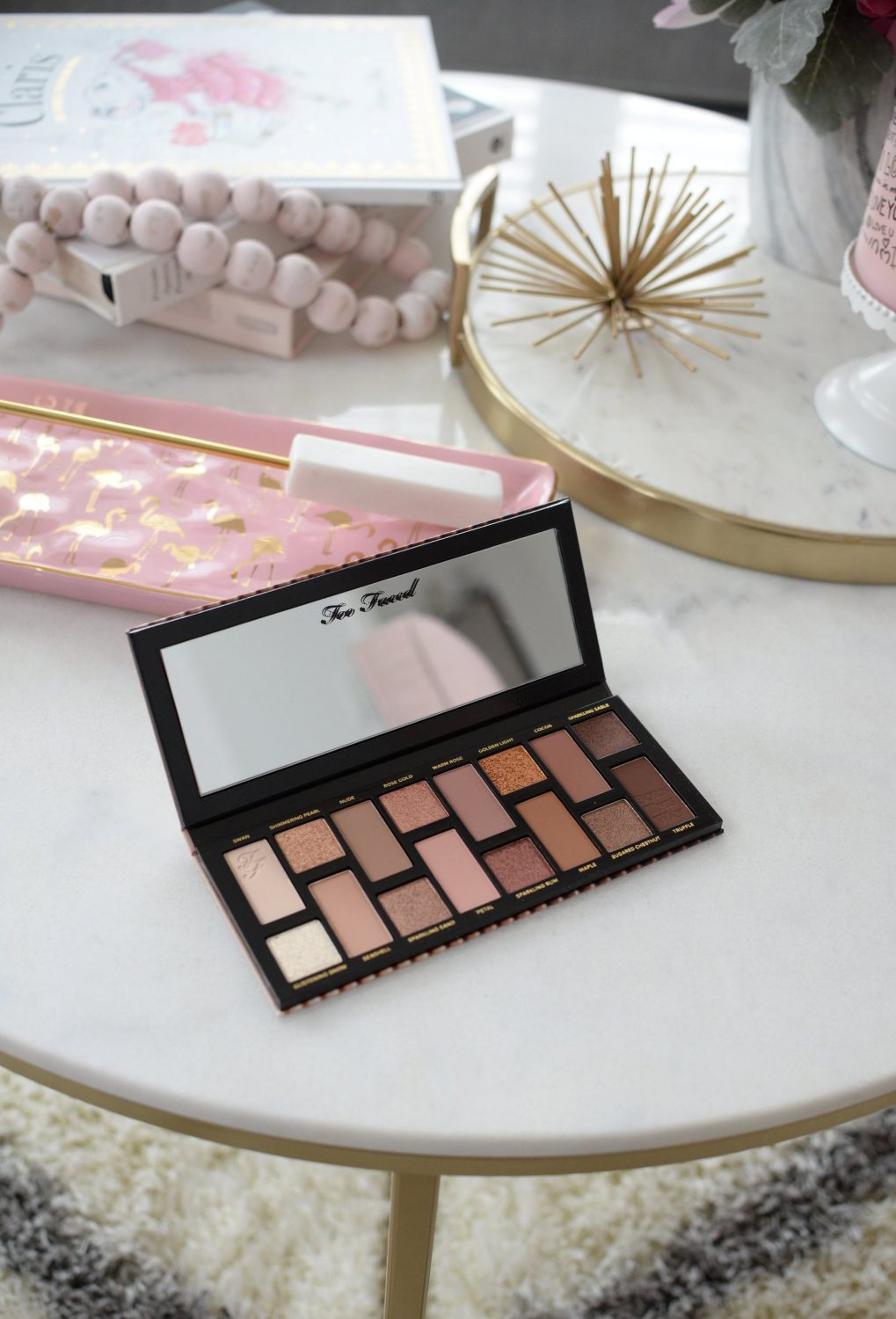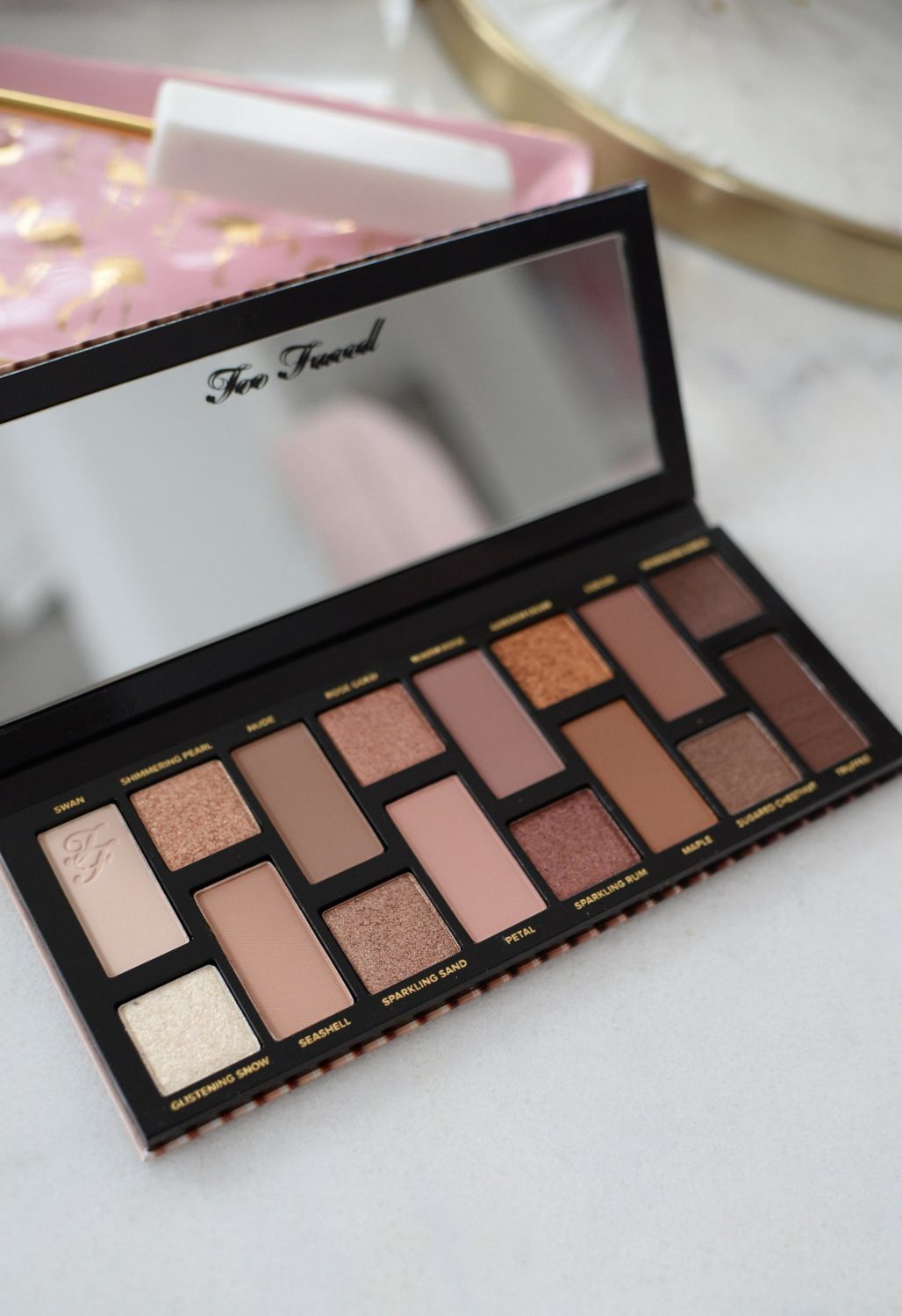 On days when I wanted to have a little fun with colour, I was constantly reaching for the Guerlain Golden Bee Eyeshadow Palette throughout the month of December. Although this is a limited-edition palette, it's still available, so don't sit on it if these shades are speaking to you. With an array of 10 matte, shimmer and iridescent shades, including a wide selection of wearable neutrals with festive pops of colour, this palette can easily bring you into spring and summer 2021. There are enough darker shades to add depth and contrast to a look, while the lighter shades help to brighten the inner corner of the eye or on the centre lid to really make your eyes pop. You can easily accomplish a fun and playful look, a smoky and dramatic effect, along with an everyday nude look all in one easy to use palette. It retails for $97.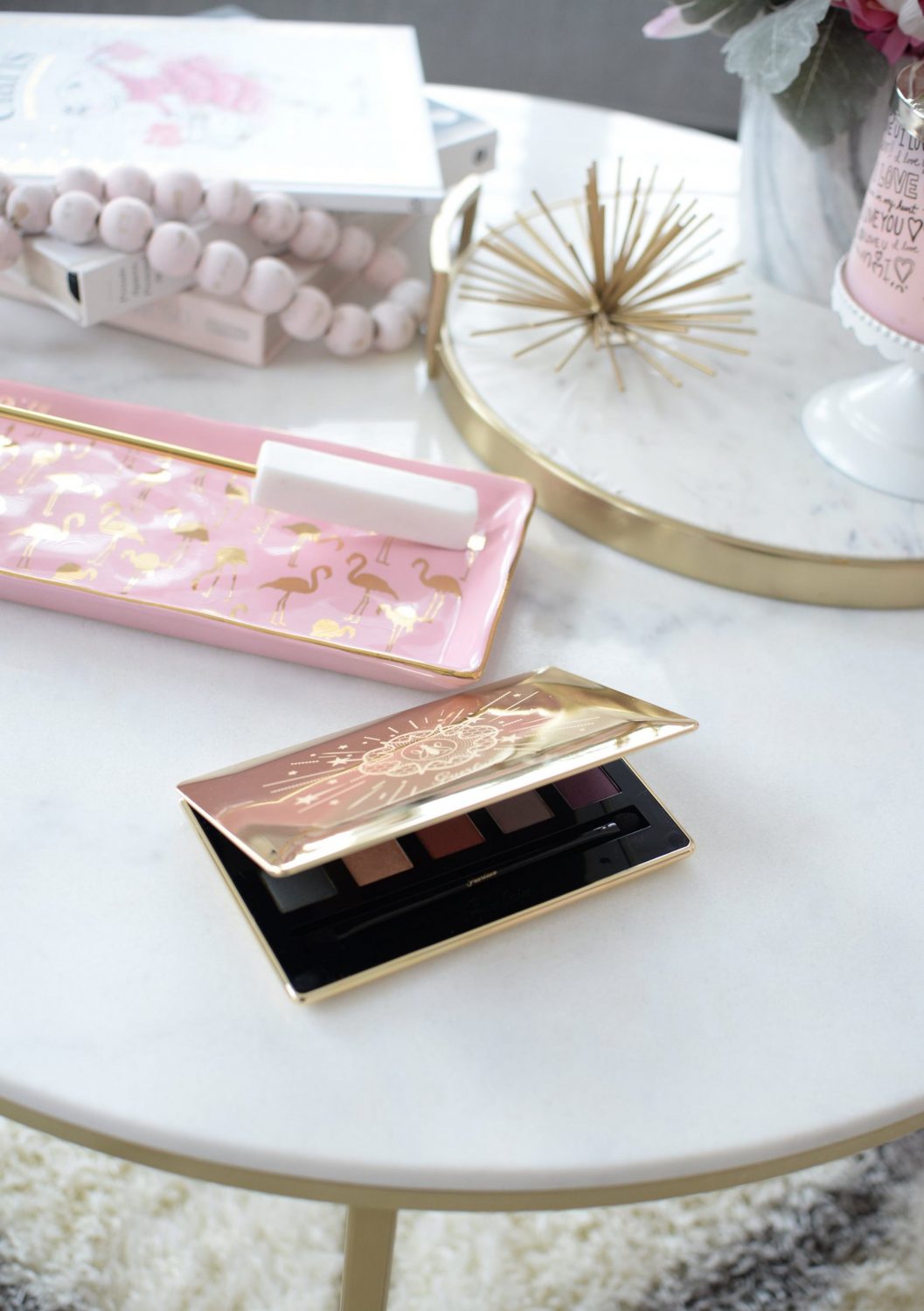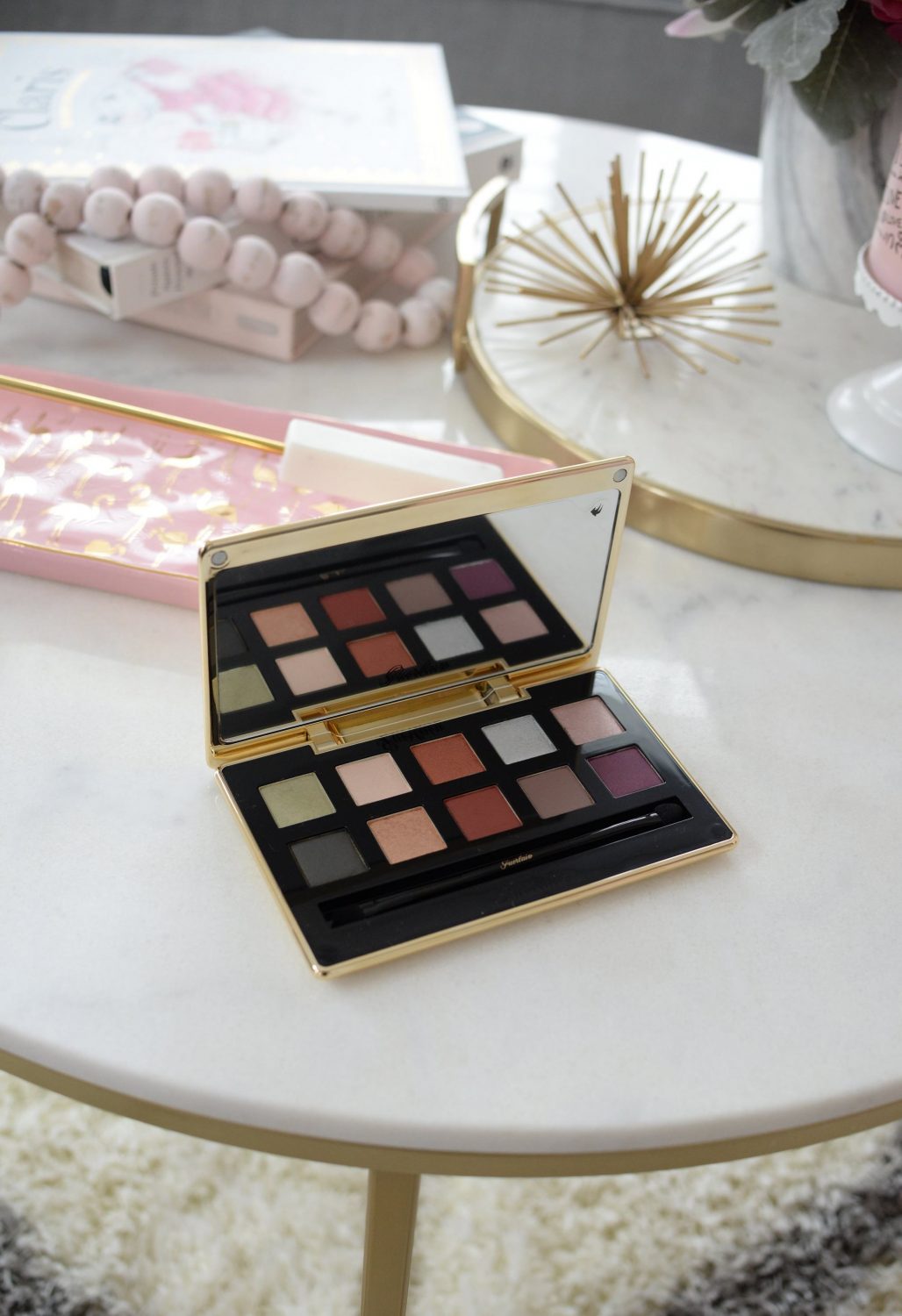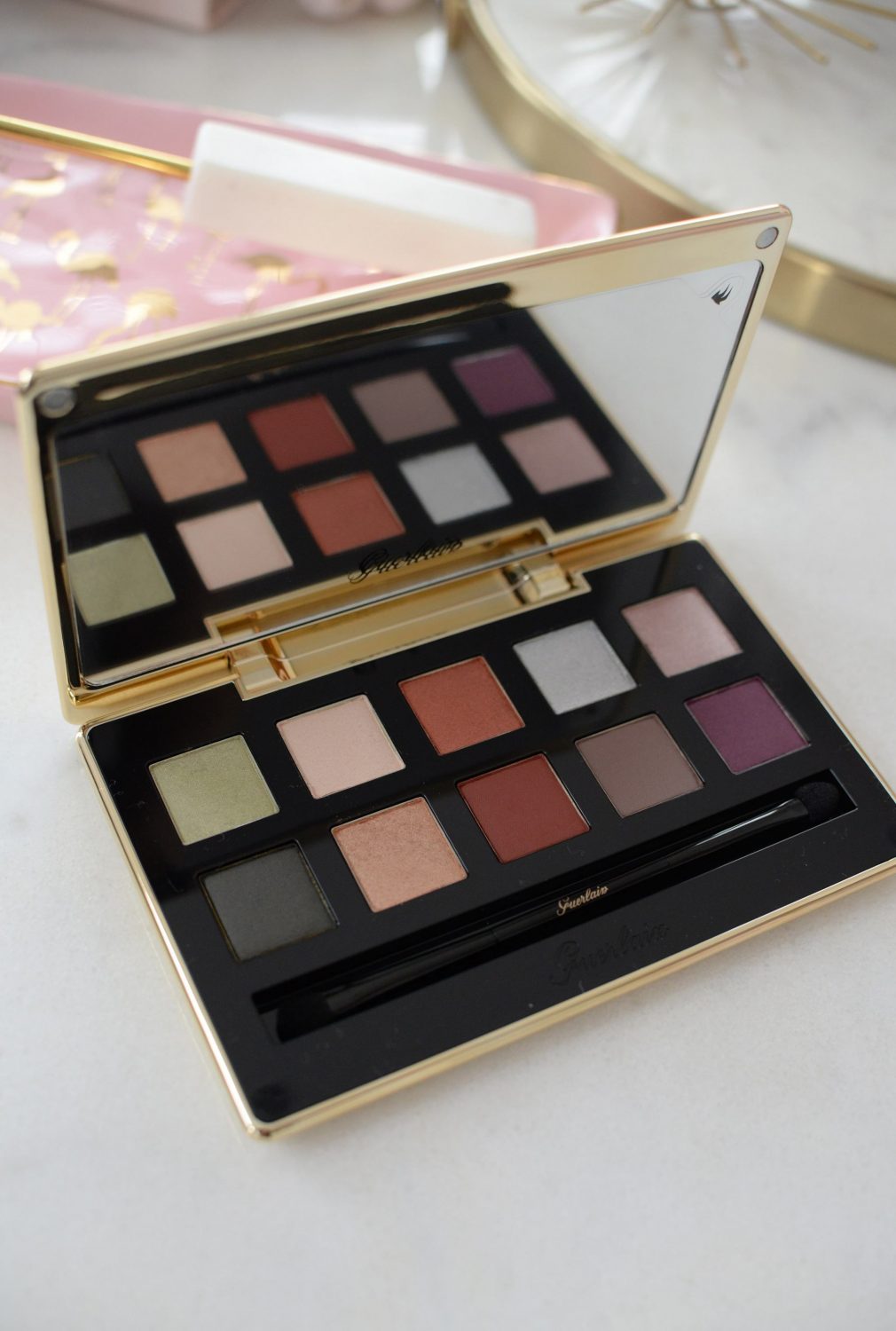 Whether I was looking for a sheer pop of colour on the apples of my cheeks or full-on colour explosion, Pixi Nuance Quartette in either Honey Nectar or Sugar Blossom were there to help. These multi-use blushing shades are some of the easiest ways to look more refreshed, healthy and awake when days I didn't want to fuss with makeup. A few swipes of these satin-y pinks, corals and nudes and my skin was left glowing. It features both shimmery highlight shades for that extra burst of illumination, along with rosey hues for that instant flush-cheek effect. Its unique powder texture almost melts into the skin for a second skin-like finish that looks incredibly natural. Of course, you can wear each shade on its own, but the true magic happens when you mix and match a few shades for your own personal and custom look. Have fun combining different shades and finishes to get that perfectly pearly luster. It retails for $22.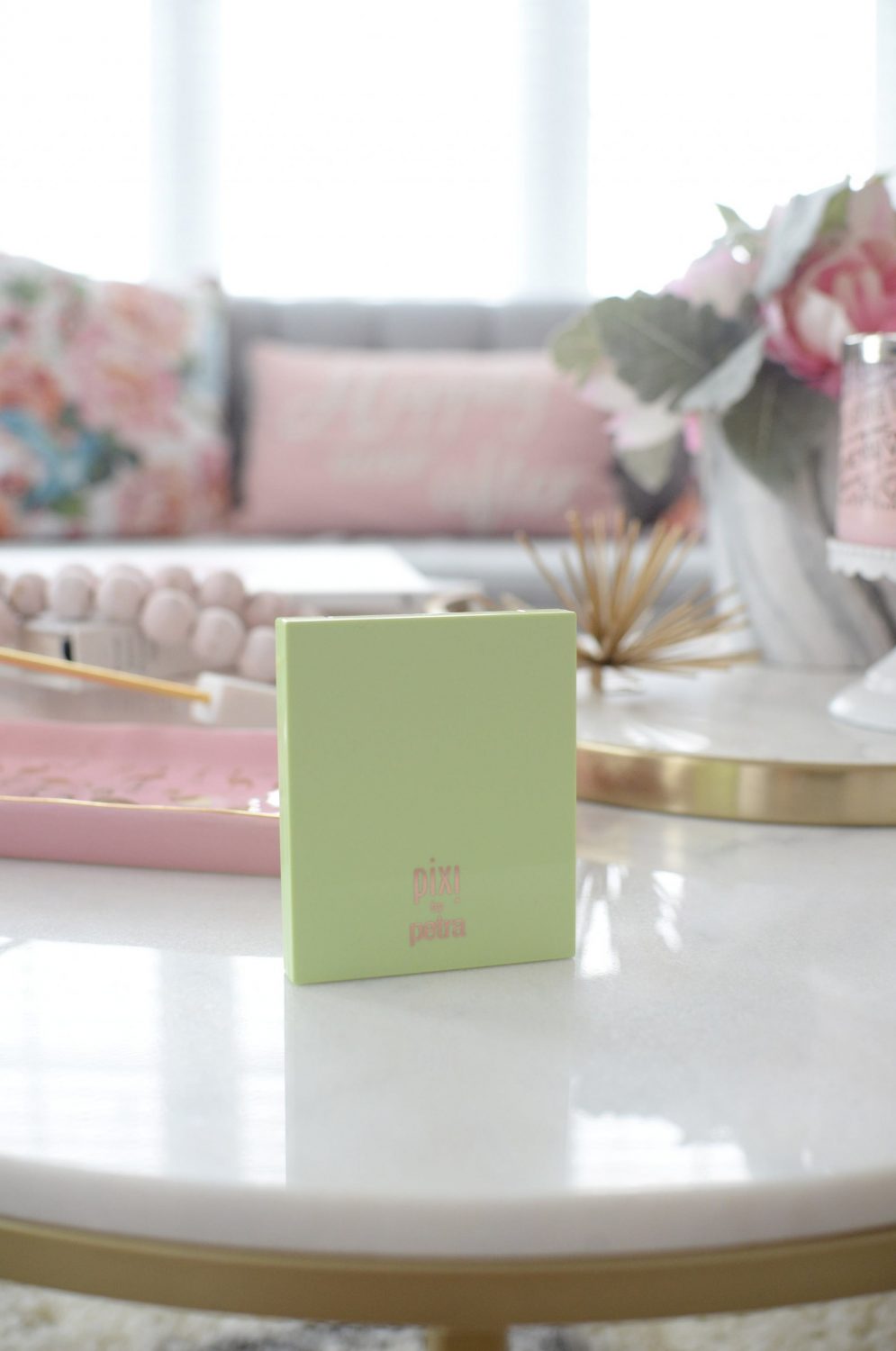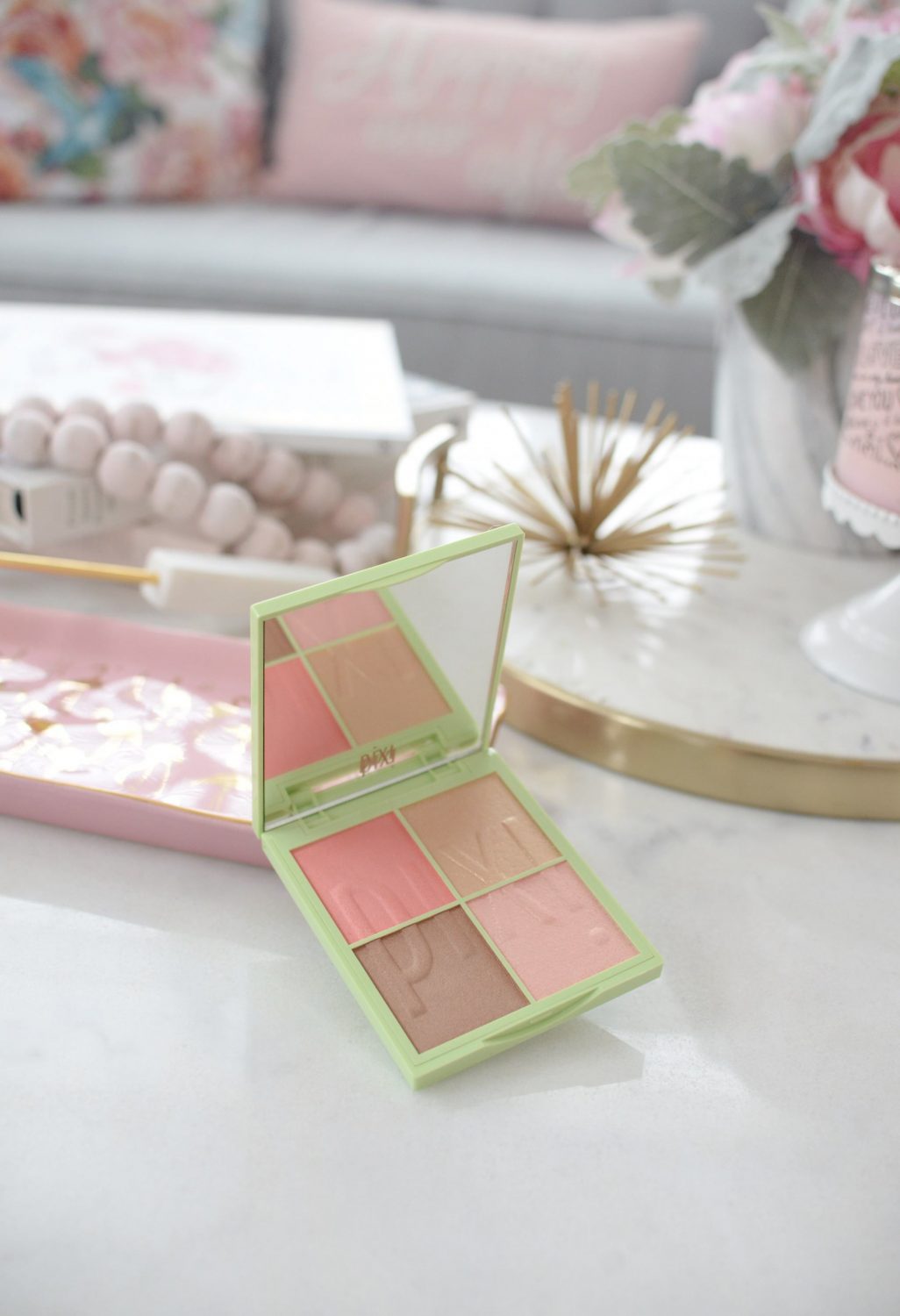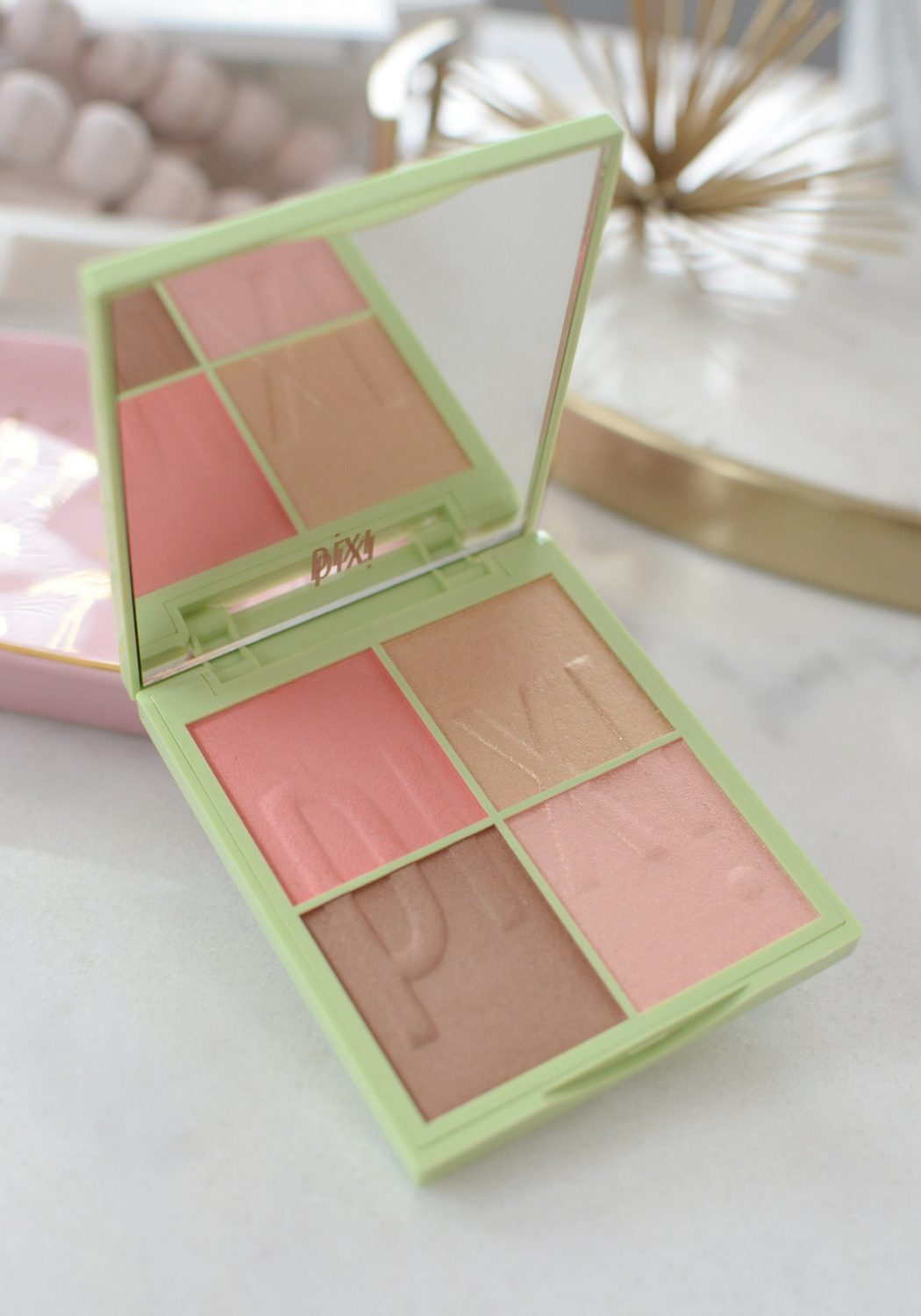 Speaking of blush, there's no other product that seems to fade faster than it. You leave the house looking like a clown, and by late afternoon, it's gone. The new Mac Glow Play Blush not only features a new bouncy, almost cushiony texture, but it actually holds its colour for the entire day. Its ultra-rich and creamy, extremely buildable formula not only provides a medium wash of colour, it helps to keep your skin hydrated all day, so no fear of caky or chalky effect. It blends out seamlessly for a completely flawless finish with little to no buffing. Once applied to the cheeks, it leaves behind a gorgeous luminous glow without being shimmery or glittery. It retails for $33.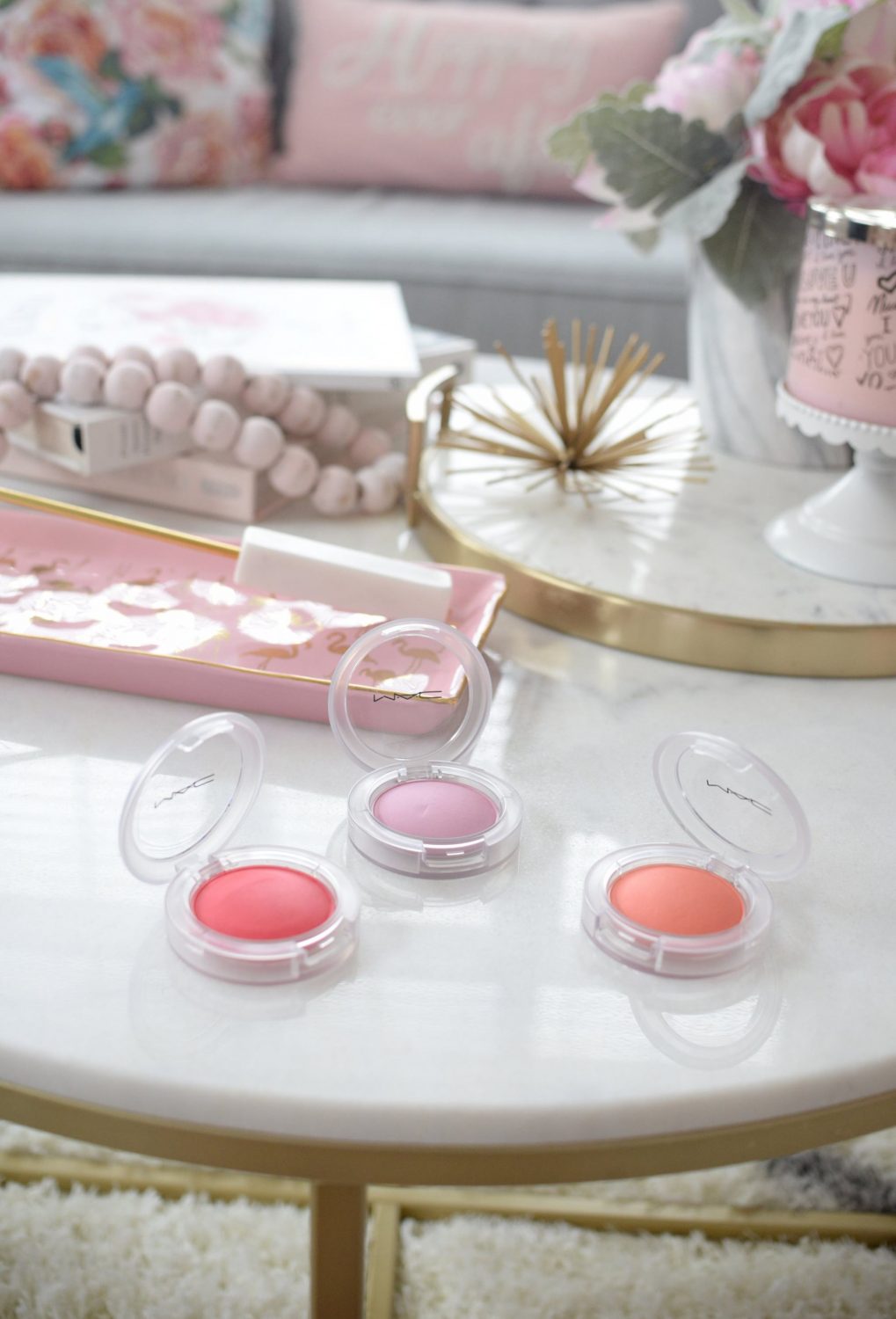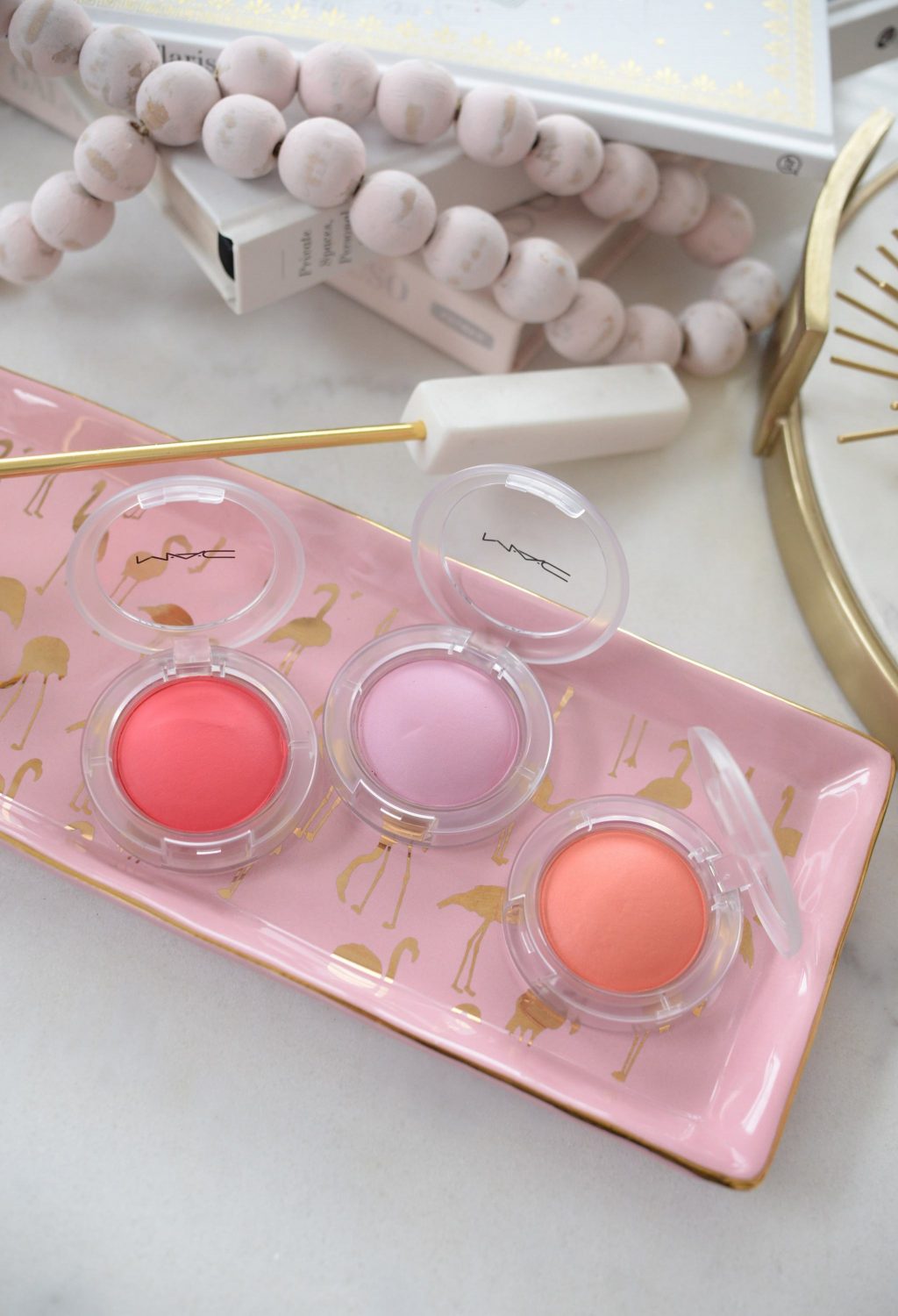 This is the only product on the list that isn't new to me. The Kat Von D Ink Liner has been a cult-classic for years, but I haven't ordered in probably 5, and I'm not too sure why? This ultra-rich, felt-tipped liquid pen eyeliner effortlessly creates bold, intense lines with ease. It's one of the few liners I know that creates a water-proof wash of colour on your lid, almost like a Sharpie, yet is easy to wash-off. Not only does it stay in place all day, its pointed tip makes it super-easy to apply. No matter if I'm looking for a classic winged effect, the traditional cat-eye or a basic thin line, it can do it all. Its unique formula glides on smoothly, never skipping or pulling at my delicate eye area, and its ultra-fine tip provides precision and accuracy. If you're looking for a liner than can achieve both thin, subtle lines to bold, dramatic lines, look no further. It retails for $27.50.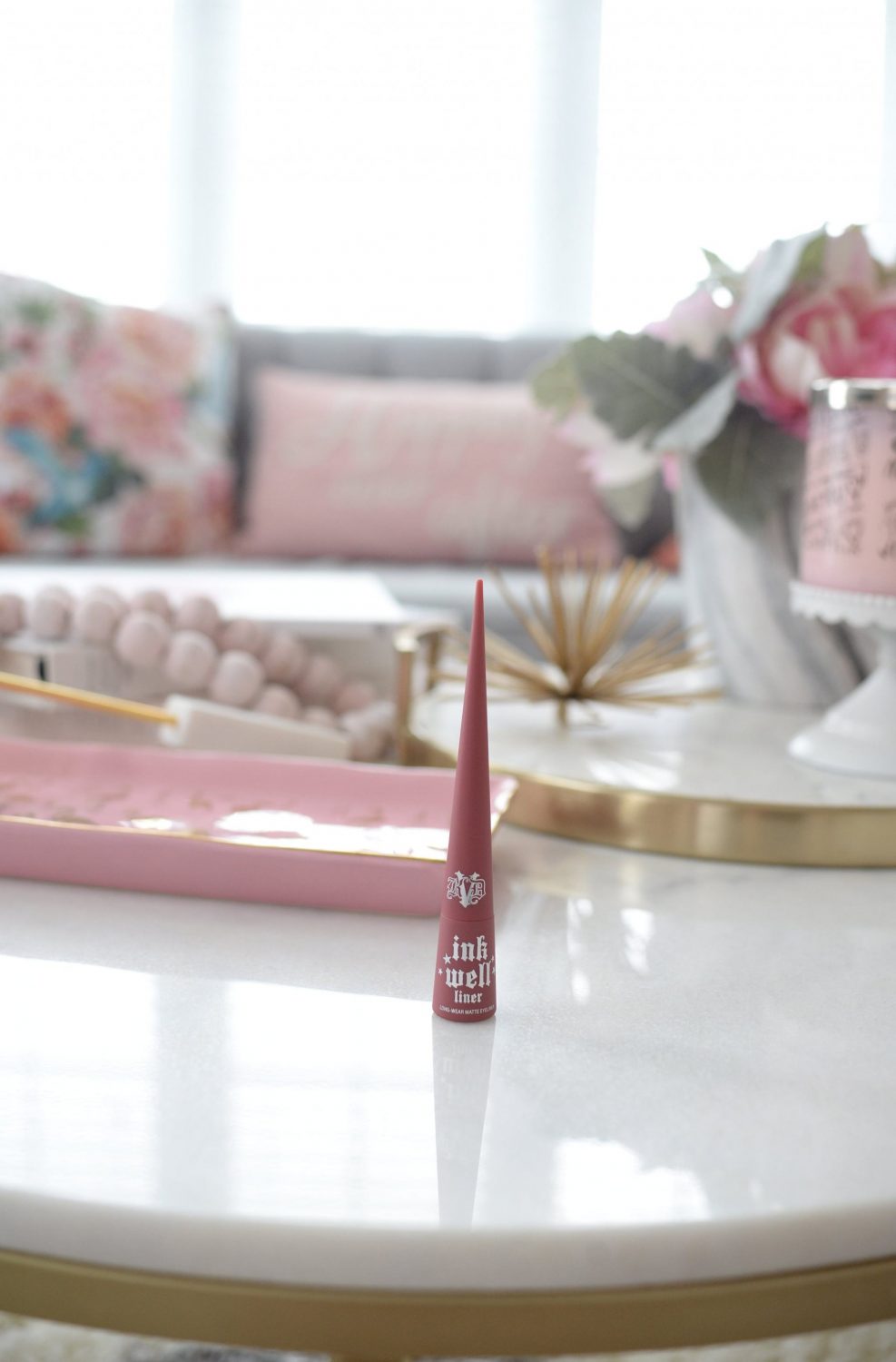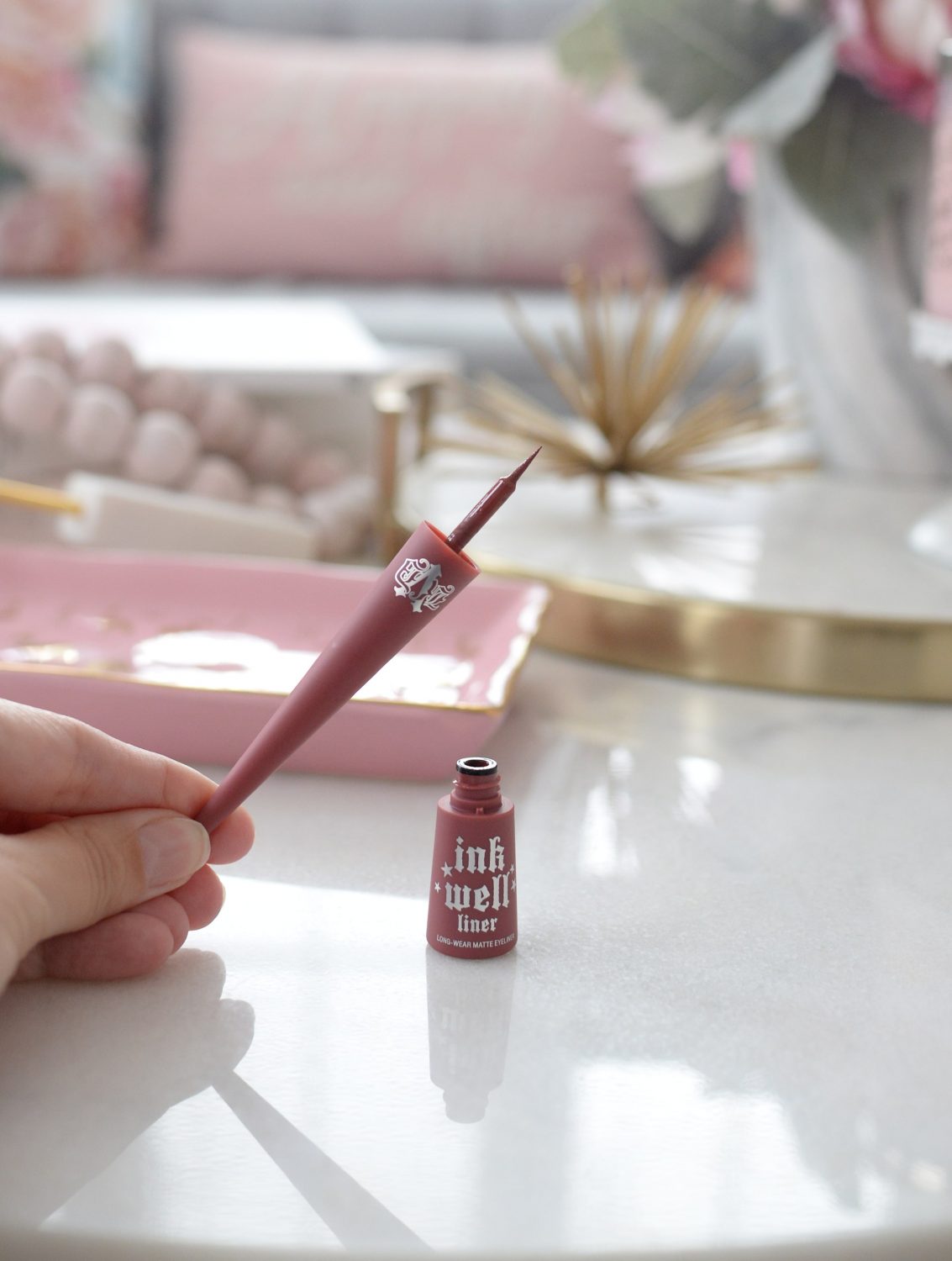 If you're over those completely drying, uncomfortable matte lipsticks, but still looking for that flat, "stay-all-day" colour, you're going to love the new It Cosmetics Pillow Lips Collagen-Infused Lipsticks. Not only is it infused with collagen, for that super soft, supple, plump-looking effect, it also features a high-impact colour payoff in a single swipe. I believe that's the problem with a lot of matte formulas, you have to keep building and layering to achieve a true opaque coverage, which leaves it thick, chunky and dry. Its luscious, velvety, creamy texture glides across the lips with ease, never pulling or tugging on the skin. It's formulated with hyaluronic and aloe to ensure a soft, smooth and hydrating finish. It offers excellent pigmentation and wears beautifully for upwards of 10+ hours without fading. It's as light as a feather once applied, doesn't bleed or feather outside your natural lip line, doesn't cling to dry areas, nor does it crack or migrate outside the line throughout the entire day. It retails for $32.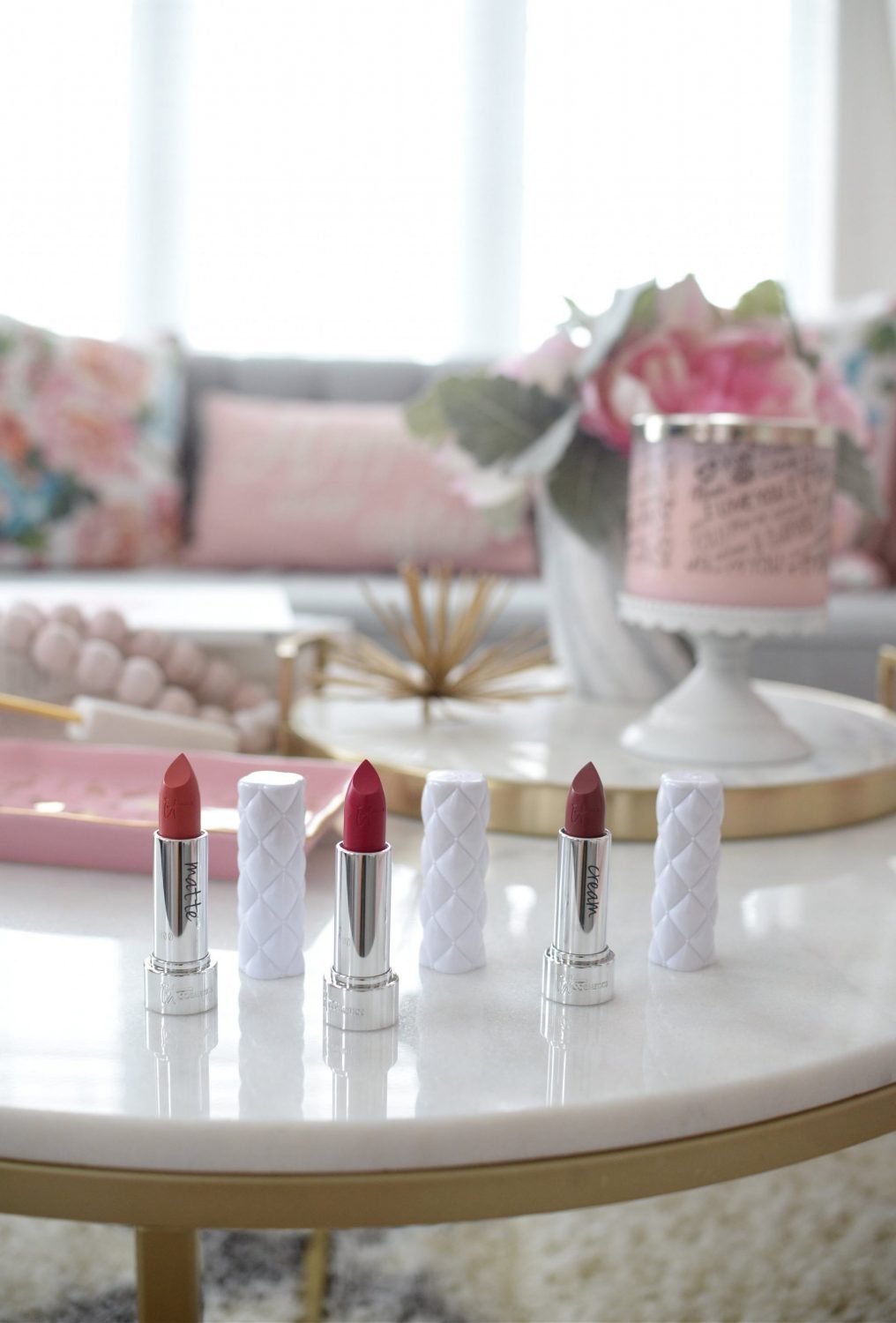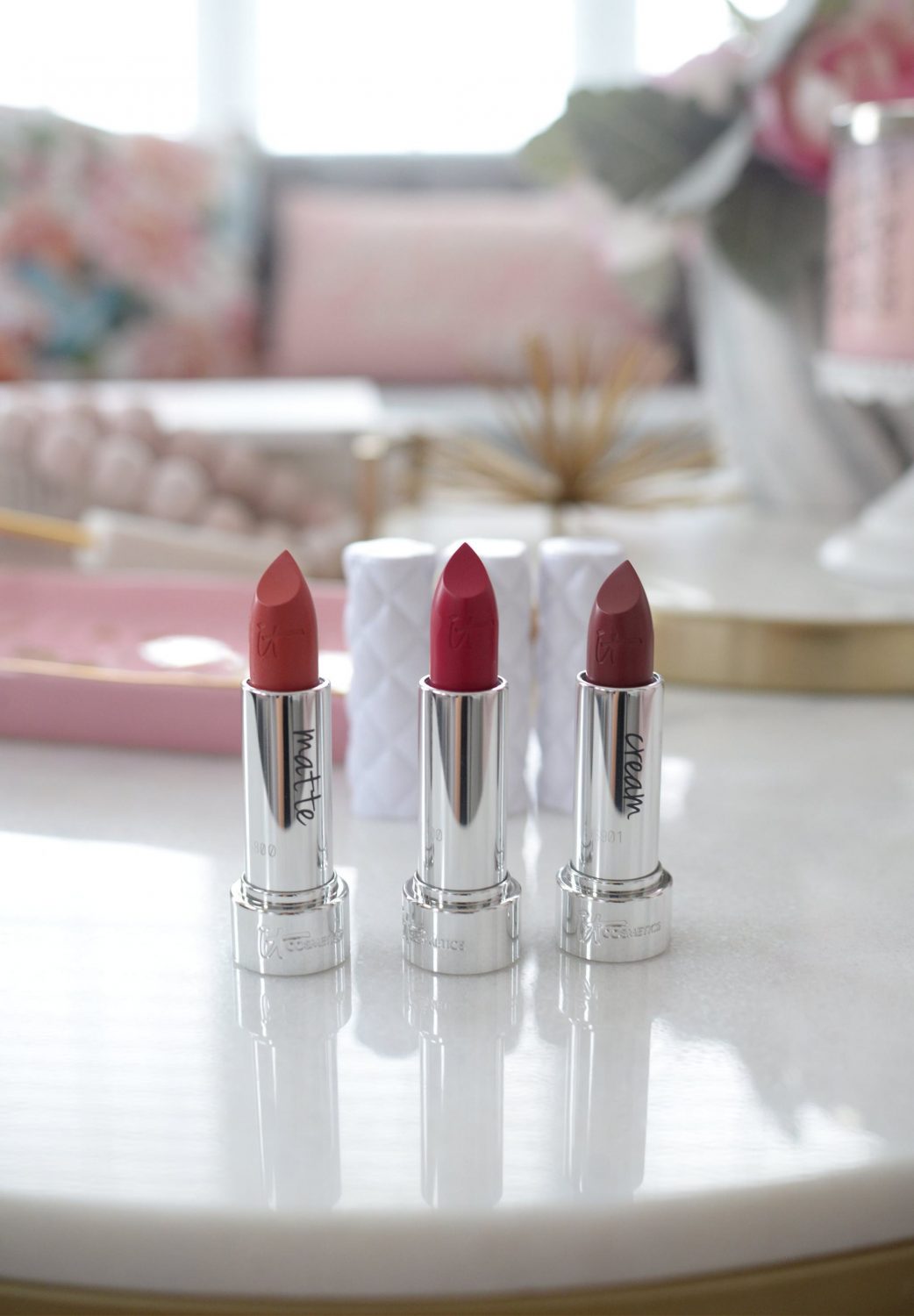 You'd be surprised at how many ingredients go into a single product, it's actually kinda frightening. The new bareMinerals Mineralist Hydra-Smoothing Lipsticks not only feature clean ingredients but are mineral-infused and vegan friendly. Each has a decadent satin finish that isn't too creamy that it's slipping and sliding all over your lips, but it isn't so flat and matte that it's too drying. It's the perfect "every day" lipstick when you want that pop of colour but don't want to fuss. Its silky smooth, featherlight texture glides onto the lips with ease and delivers intense and bold colour payoff with a stunning satin finish. Each shade is truly opaque in a single swipe and thanks to hydrating formula, it stays comfortable on the skin all day. It retails for $26.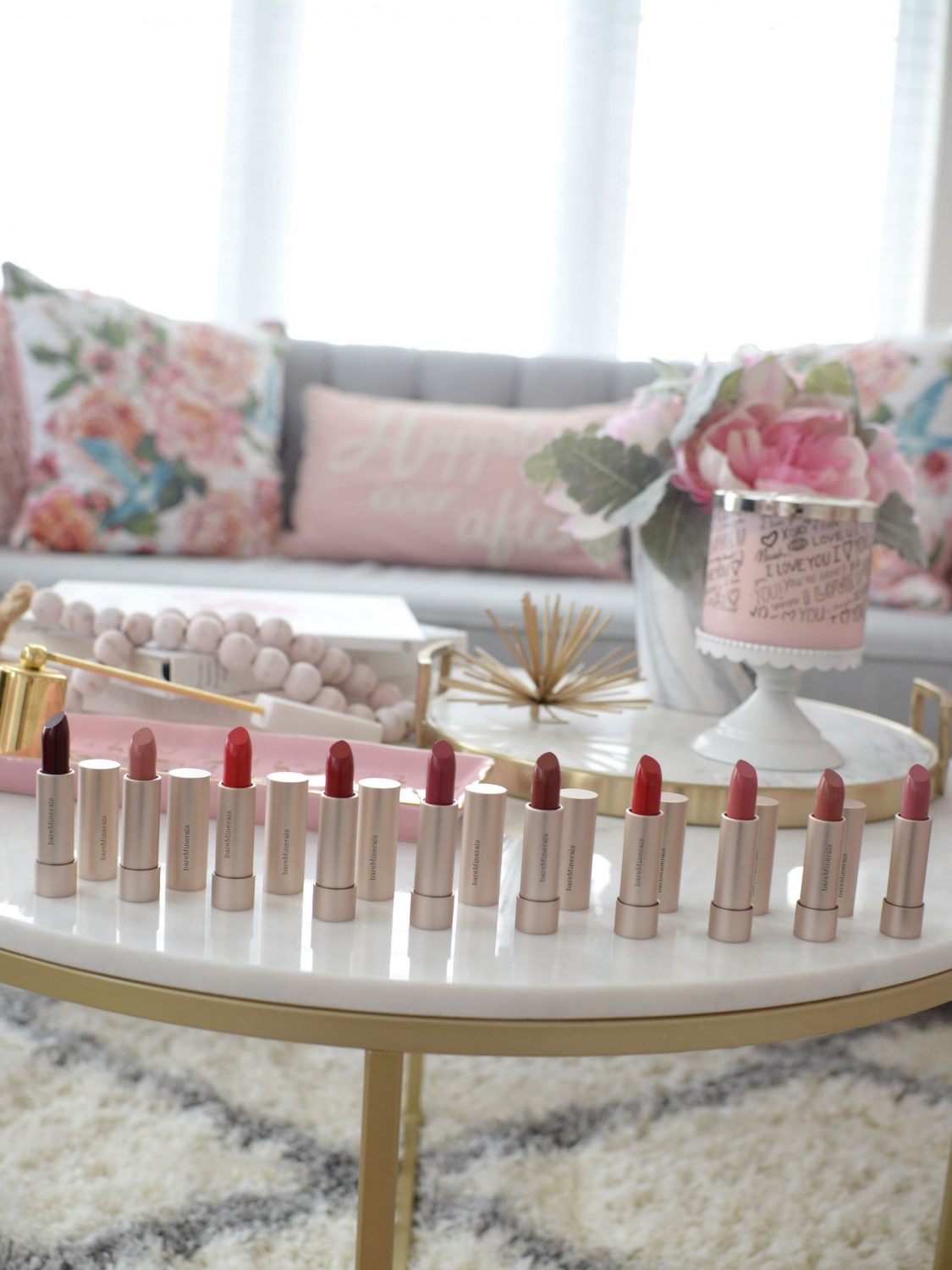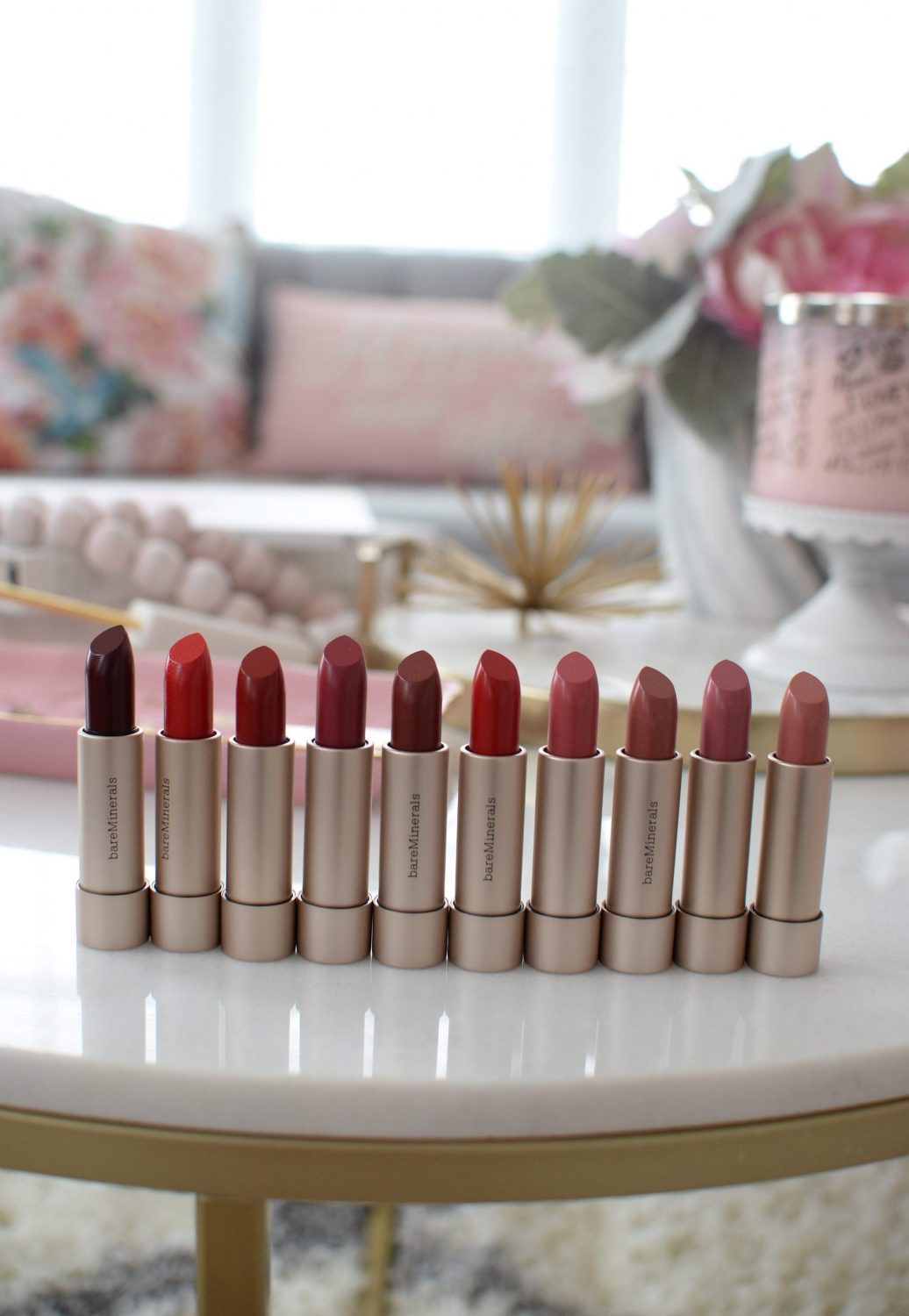 Charlotte Tilbury Legendary Lashes Volume 2 Mascara is making all my lash dreams come true. I've been on the fence for years, about getting lash extensions, but with this volumizing and thickening mascara, I can now have that false lash effect without leaving my home or applying falsies. It helps create flirty, seductive, yet natural-looking lashes with mega drama. It provides explosive volume and intensifies any eye look I'm looking to achieve that day. Its ultra-black pigments coat lashes for an extremely shiny and intense, almost lacquered effect. Its thin bristle design immediately defines the lashes and adds mega volume in a blink of an eye. Its ultra-thick formula delivers dark, dramatic lashes that don't smudge or flake the entire day. No matter how many coats I apply, it never looks clumpy or spider-like. Lashes continue to stay soft, supple and incredibly healthy looking. It retails for $38.
What was your favourite product of 2020?