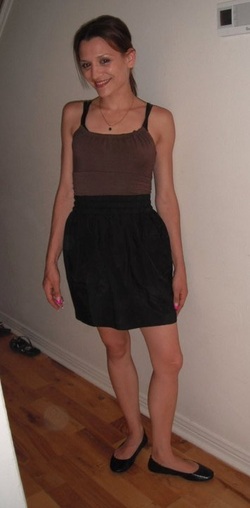 And the winner of her own Fold A Sole is……… Stephanie Rodier Brunet. She left a few comments on some of my daily styles for the 3 day contest & she's now the new owner of a pair of Fold A Soles. "Love what you're wearing with and without the Fold A Sole & love this outfit, Karine is right the Fold A Sole looks great with all 3 outfits!" 
If you have not checked out Fold A Sole yet, please do so, you know I hate wearing flats cause they hurt the back of my heels, these are the first pair I've found that I love & that I would be able to walk around in for hours- yippee! 
I showcased these amazing "Fold A Sole" shoe over the course of 3 days, each in a different way/ with a different outfit (just to show how cute they look with any outfit you may have on). All reader had to do was leave a comment on Facebook about any of the 3 daily outfits for a chance to win.