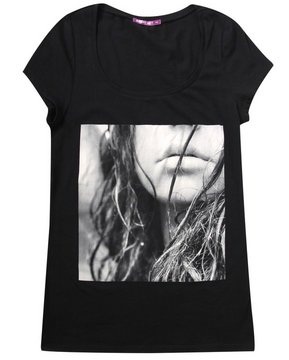 Winner for April's Contest is Katie Murray- congrats! She's the winner of one of my favourite new trends that all the celebs are rocking, the photo tee! 
Katie's favourite shoe moment was trying in vain to fit a pair of (beautiful, kitten heel lace style leather) shoes she had bought in Paris into her suitcase… only to leave an old pair of worn flats behind and wear the new ones home on the plane!! 
If Katie had money to spare she would treat herself to a pair of Manolos (she like other women have "'Carrie' to blame)!