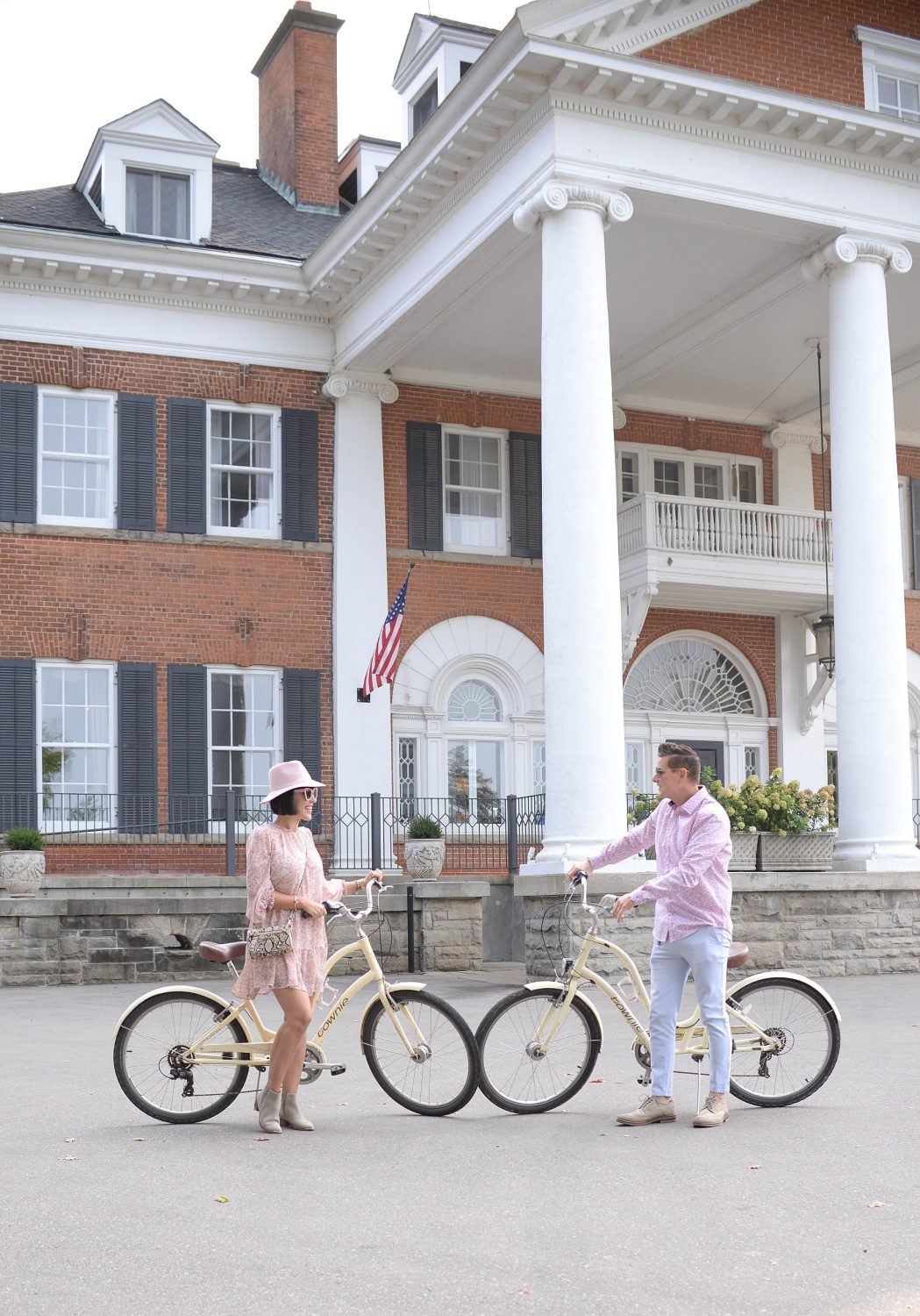 Full Experience at the Langdon Hall
With so many restrictions still in place on international travel, now's the perfect time to discover your own backyard. If you've been following me on social media, you've seen that Derek and I have been taking advantage of the smaller towns around Ontario this summer. We payed close attention to what was happening with the pandemic and we planned carefully and accordingly. We looked for places that practice physical distancing and have safety measures in place. We all need a much-needed break from isolation at home, and a road trip is the perfect opportunity to get away, while still being safe.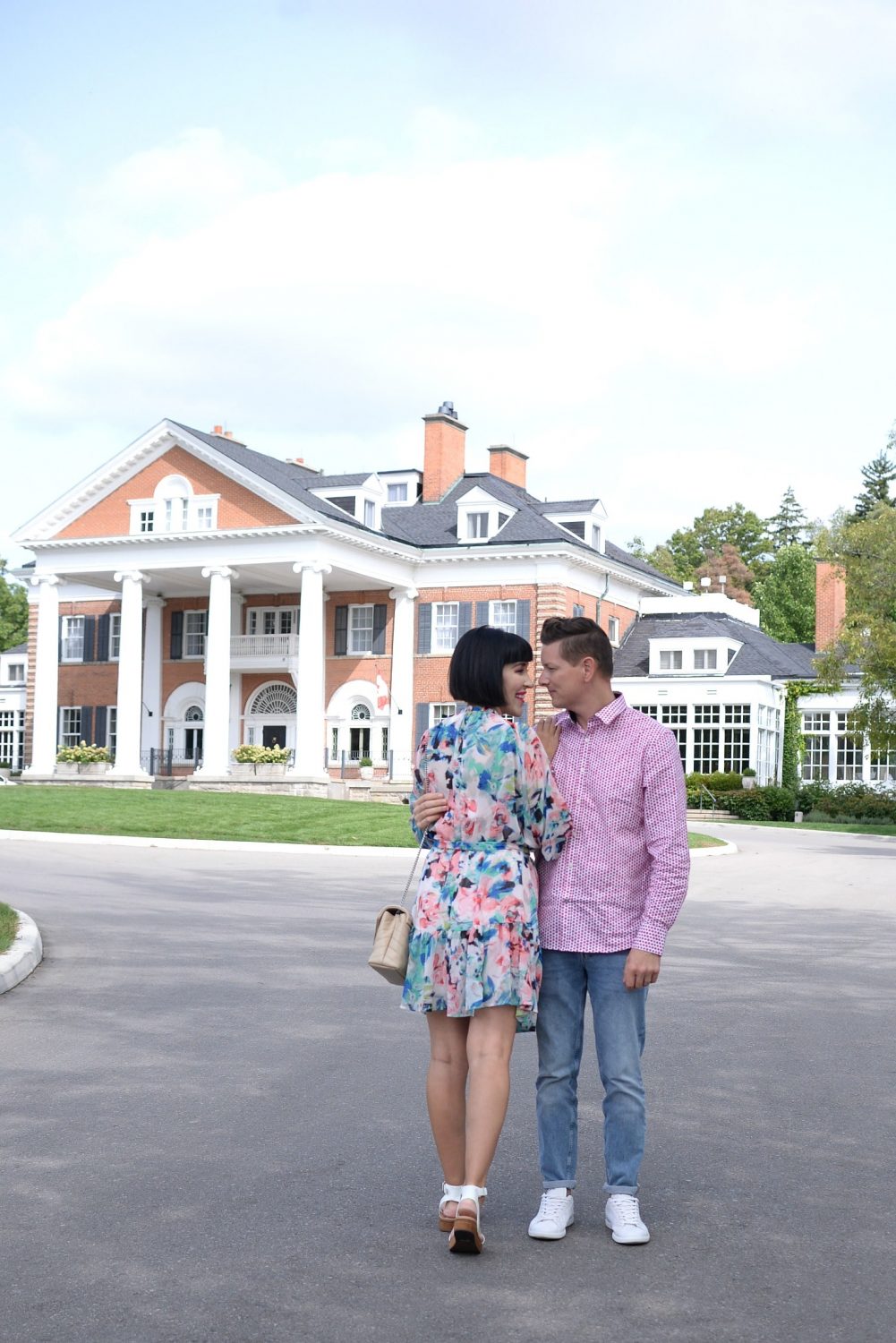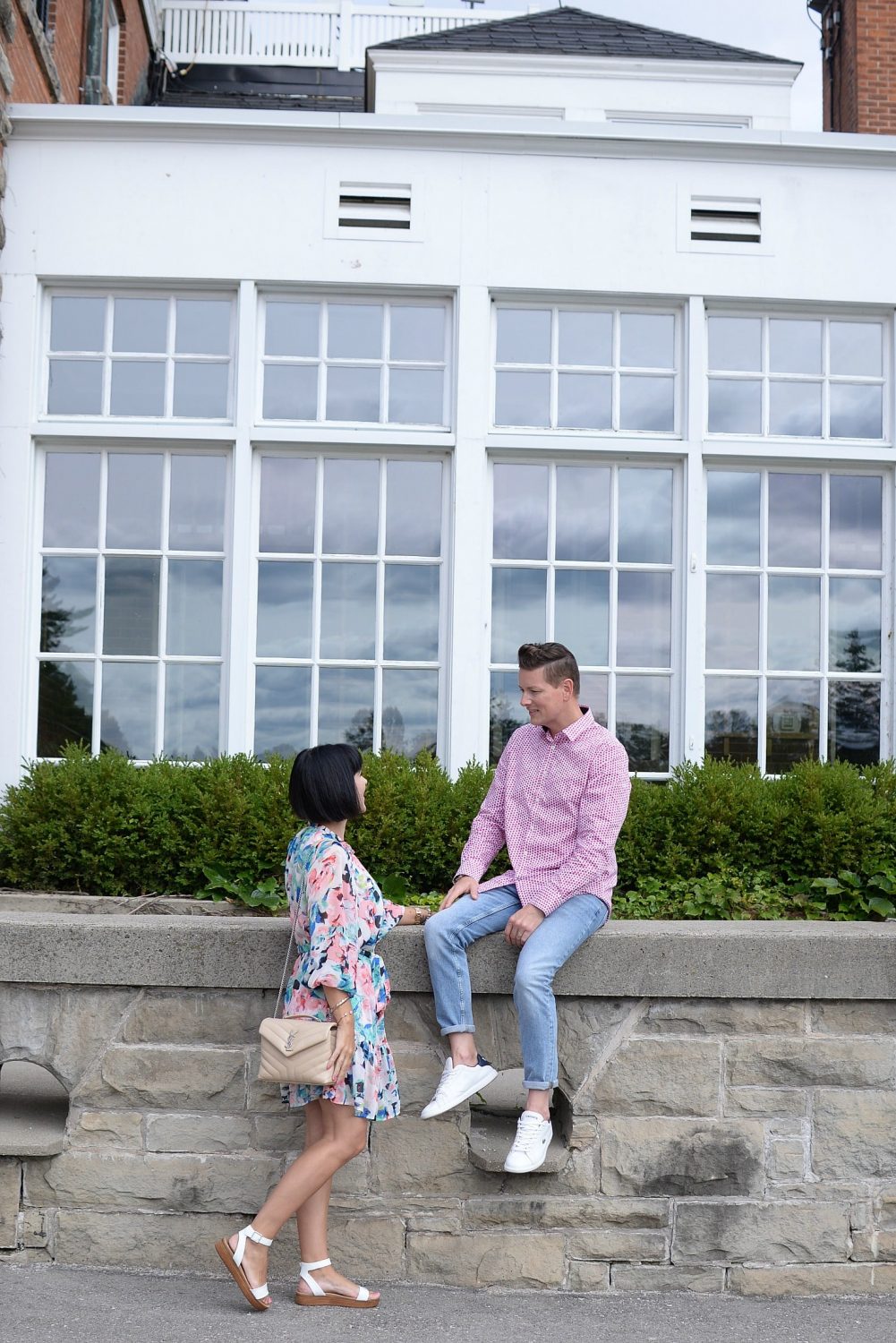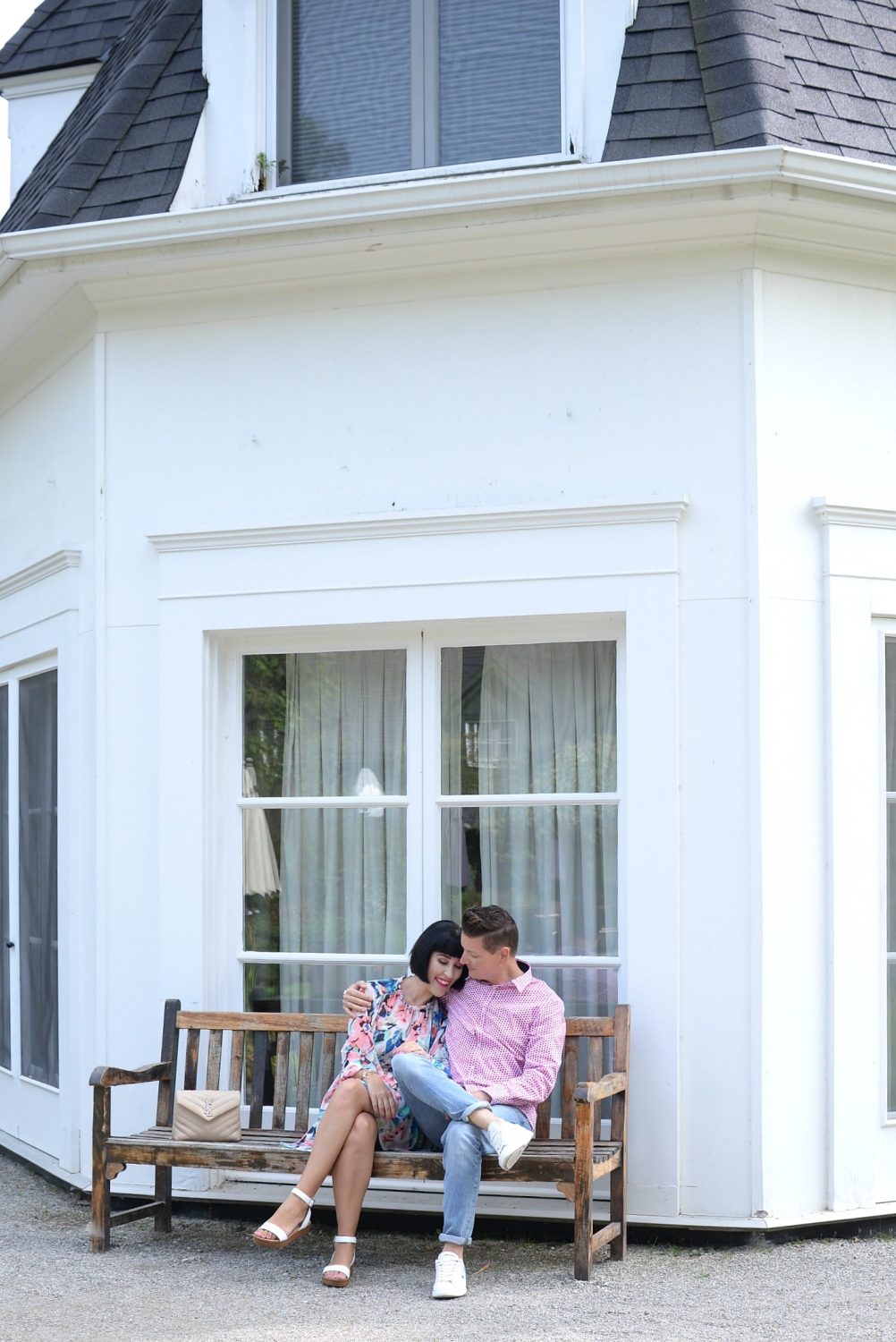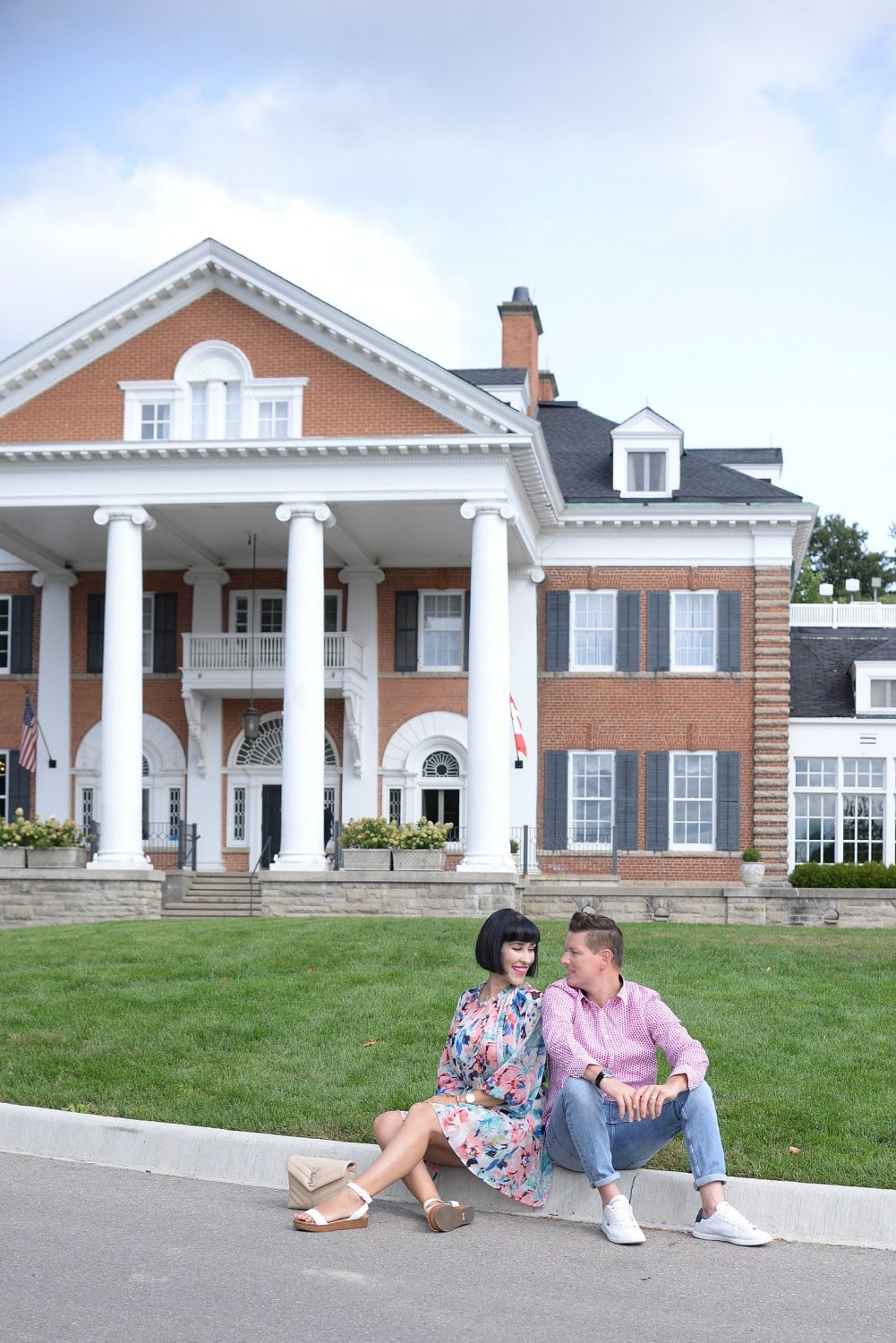 The first step in planning your fall getaway, is to plan ahead. While this goes without saying for most road trips, it's especially important during a pandemic. Langdon Hall is following all the COVID-19 guidelines and offers a flexible cancellation policy if you need to change for whatever reason. For those not quite ready to stay in a large hotel, Langdon Hall offers all the amenities and hospitality you'd expect from a luxury hotel, but on a spacious country retreat with less room.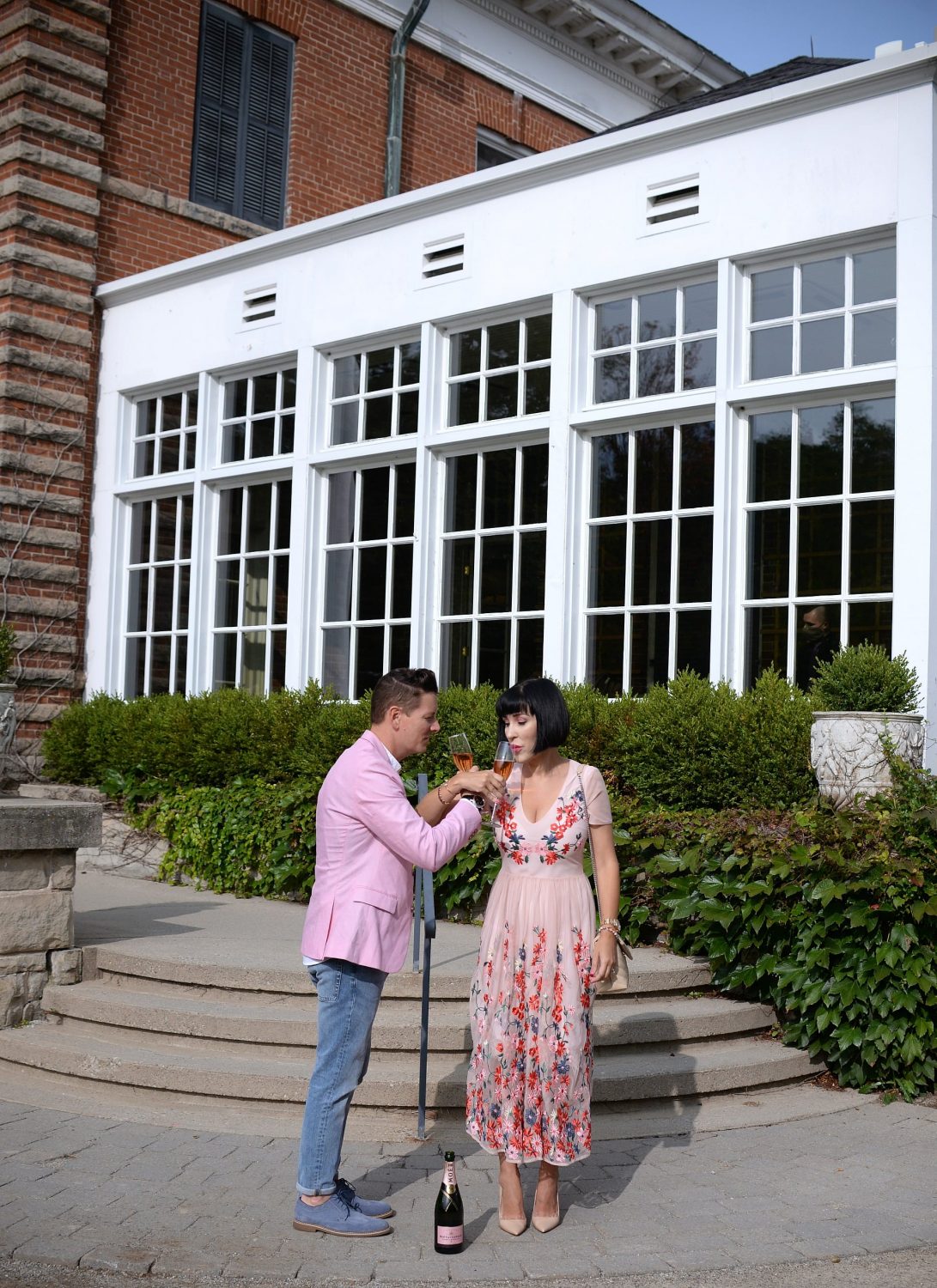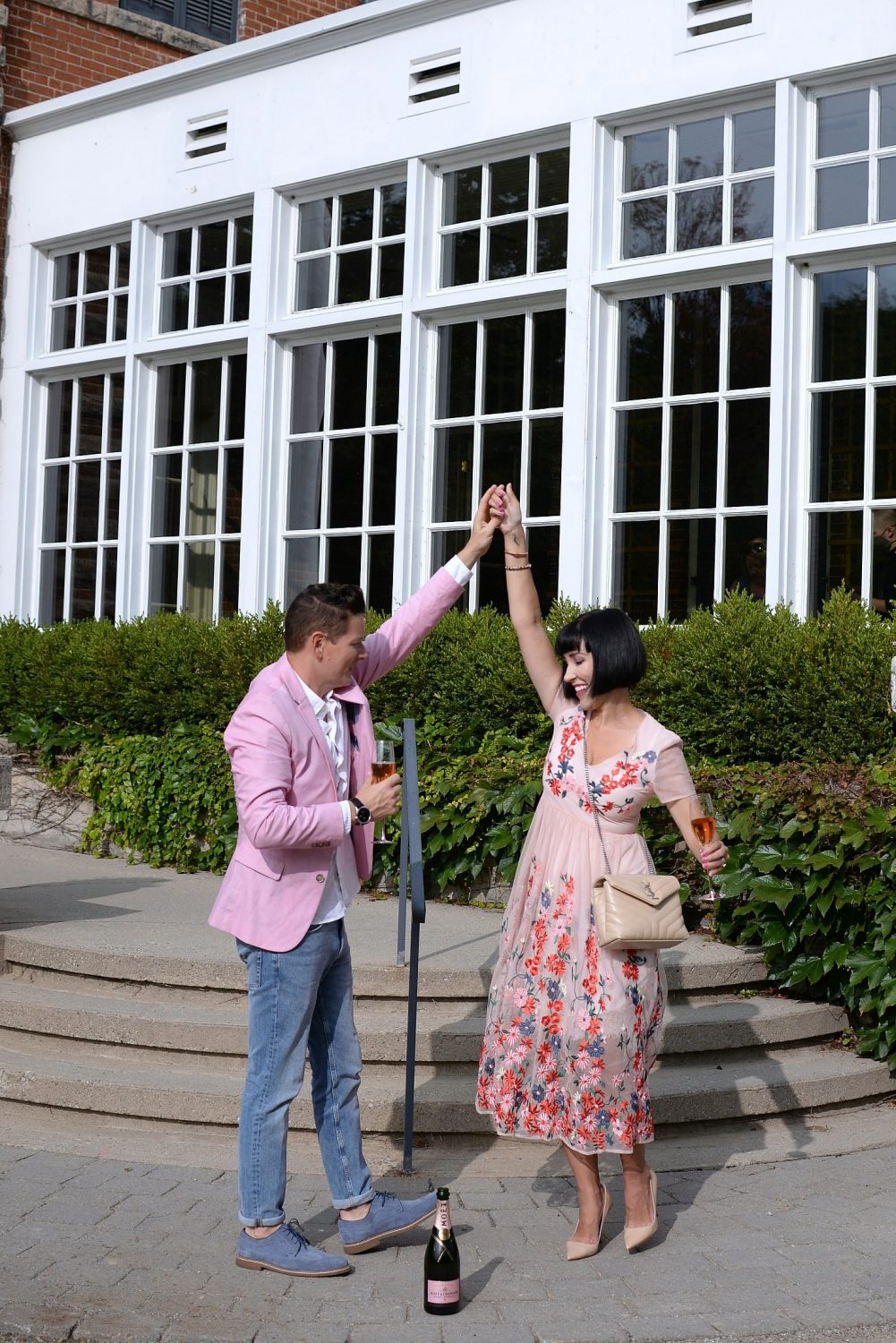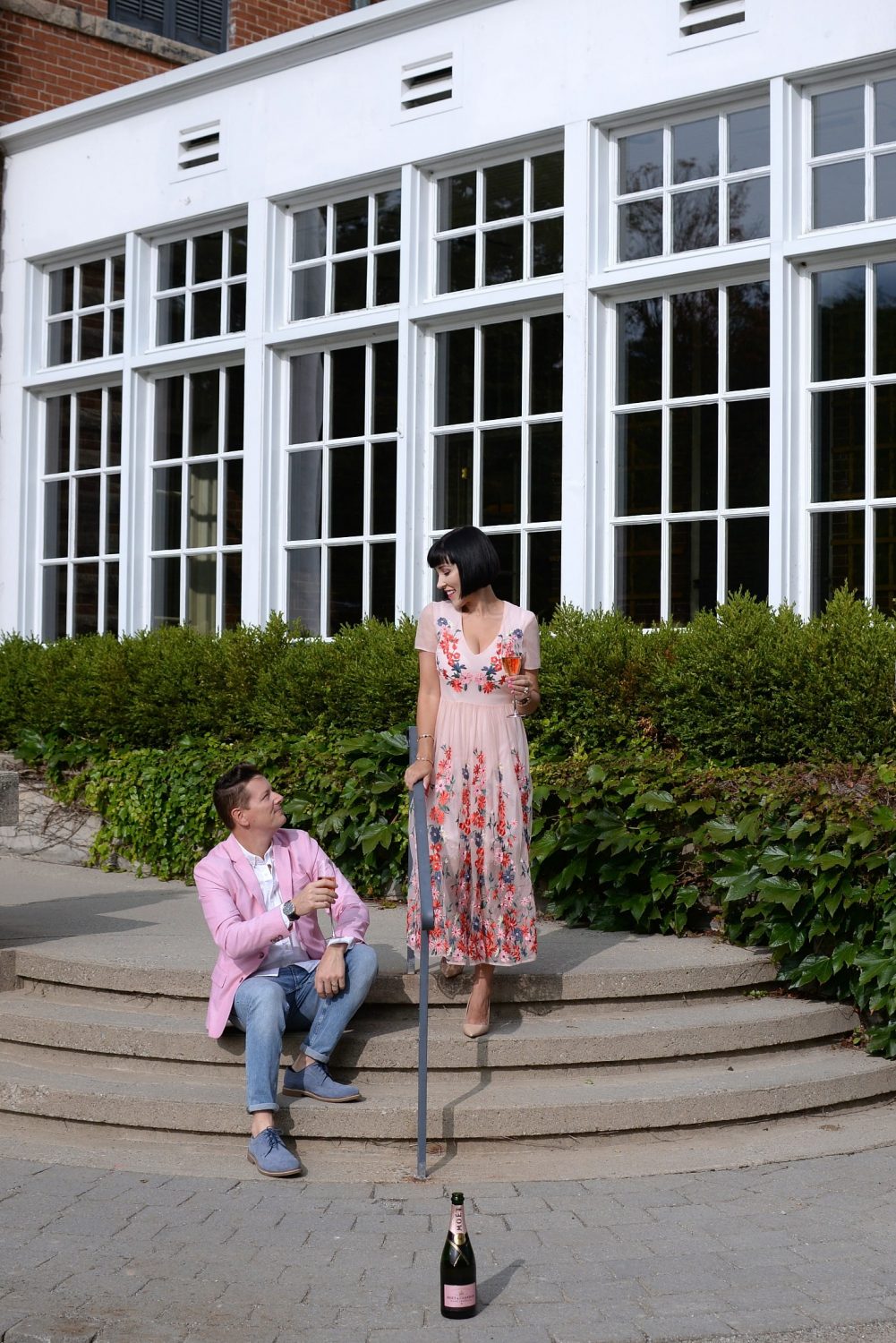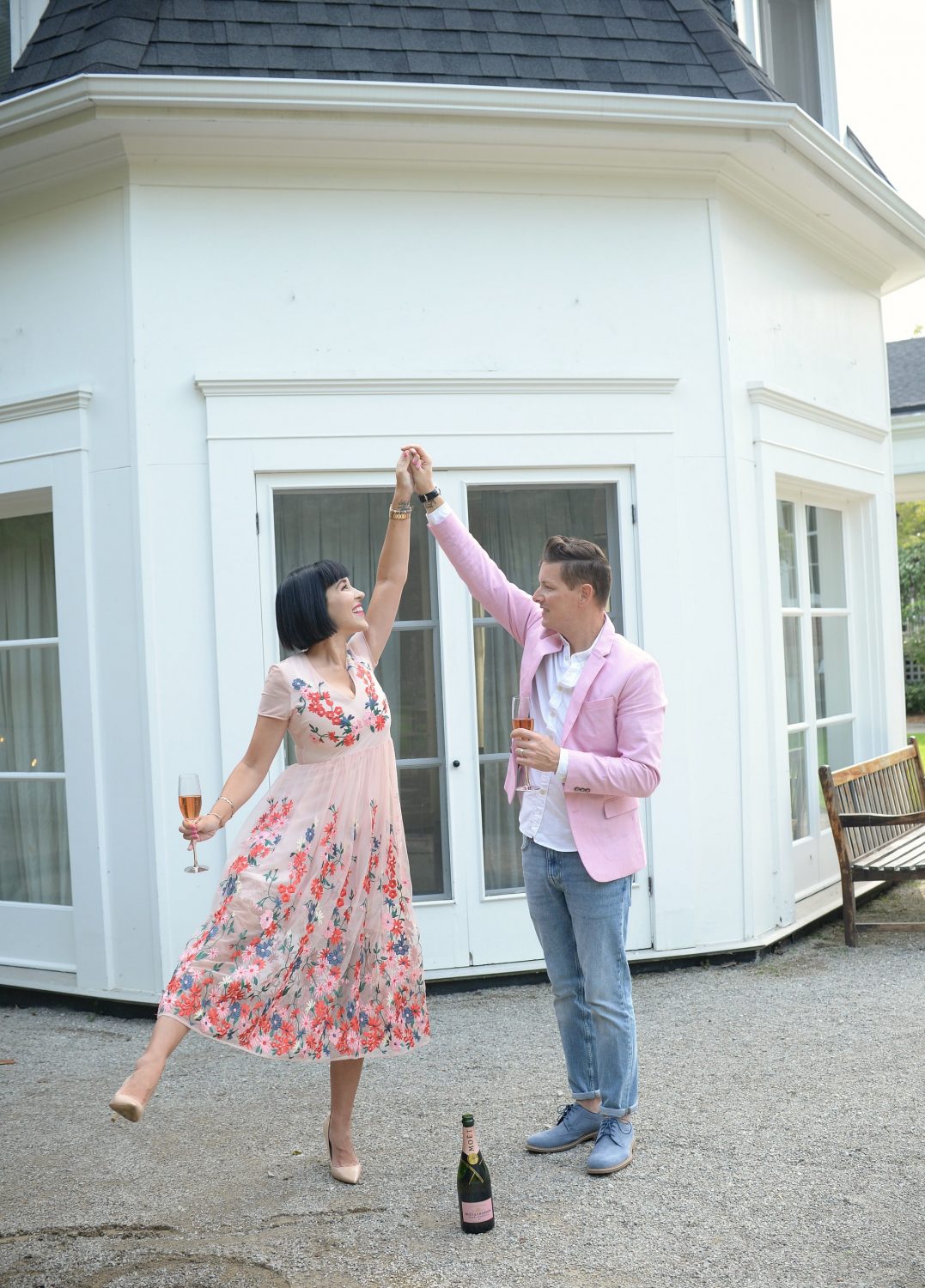 Before hitting the road, think about how many people you're going to come in contact with/ will be interacting with on the daily. Are you headed to a super touristy area, or larger city with thousands of people, where you know it will be hard to keep your distance? The Langdon Hall is not only situated in the calming and relaxing countryside, this gorgeous estate is surrounded by nature. You'll have over 75 acres of woodlands and gardens to explore and discover. There's a 12km hiking trail where the only thing you'll bump into is birds, squirrels and maybe a few deer.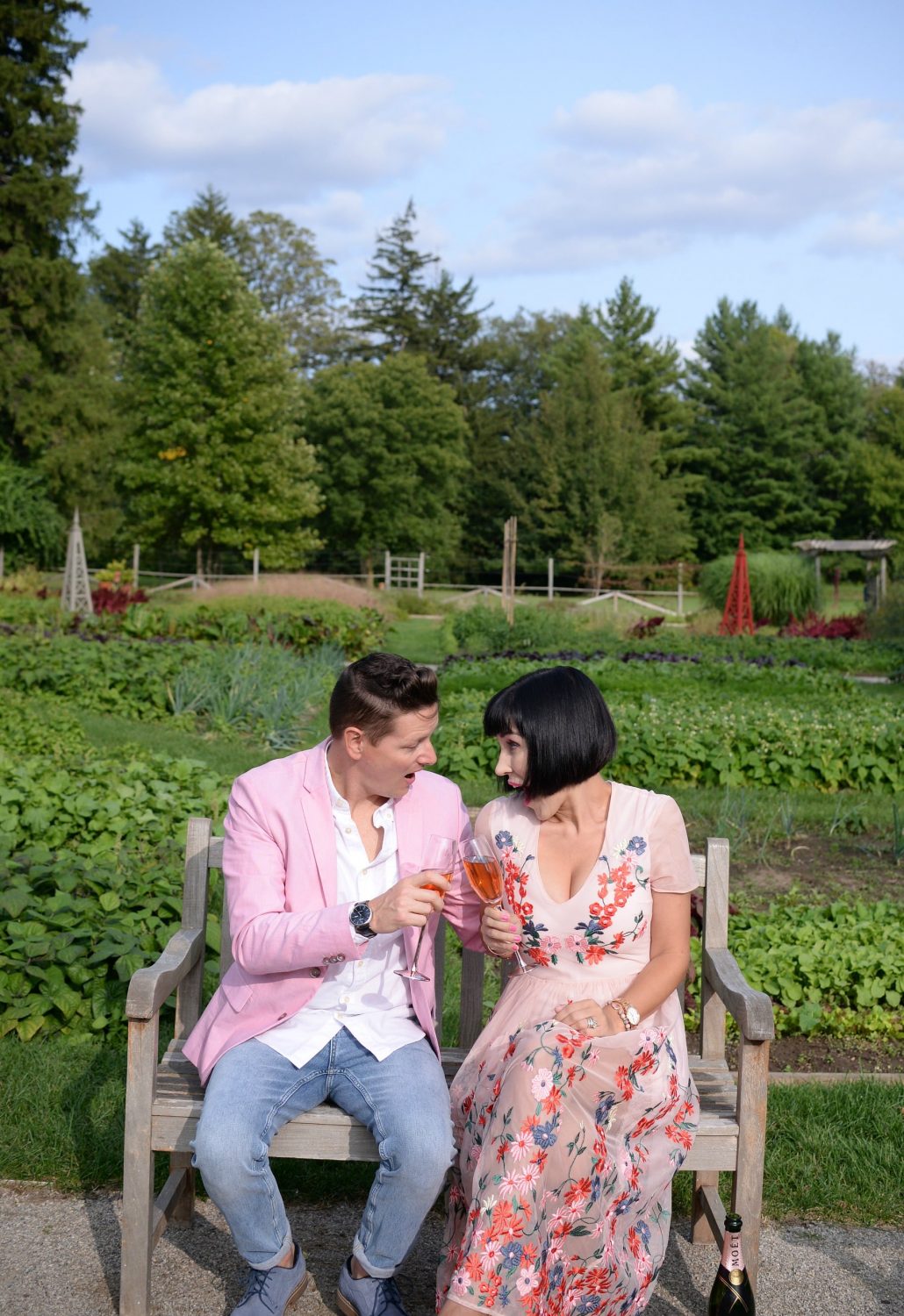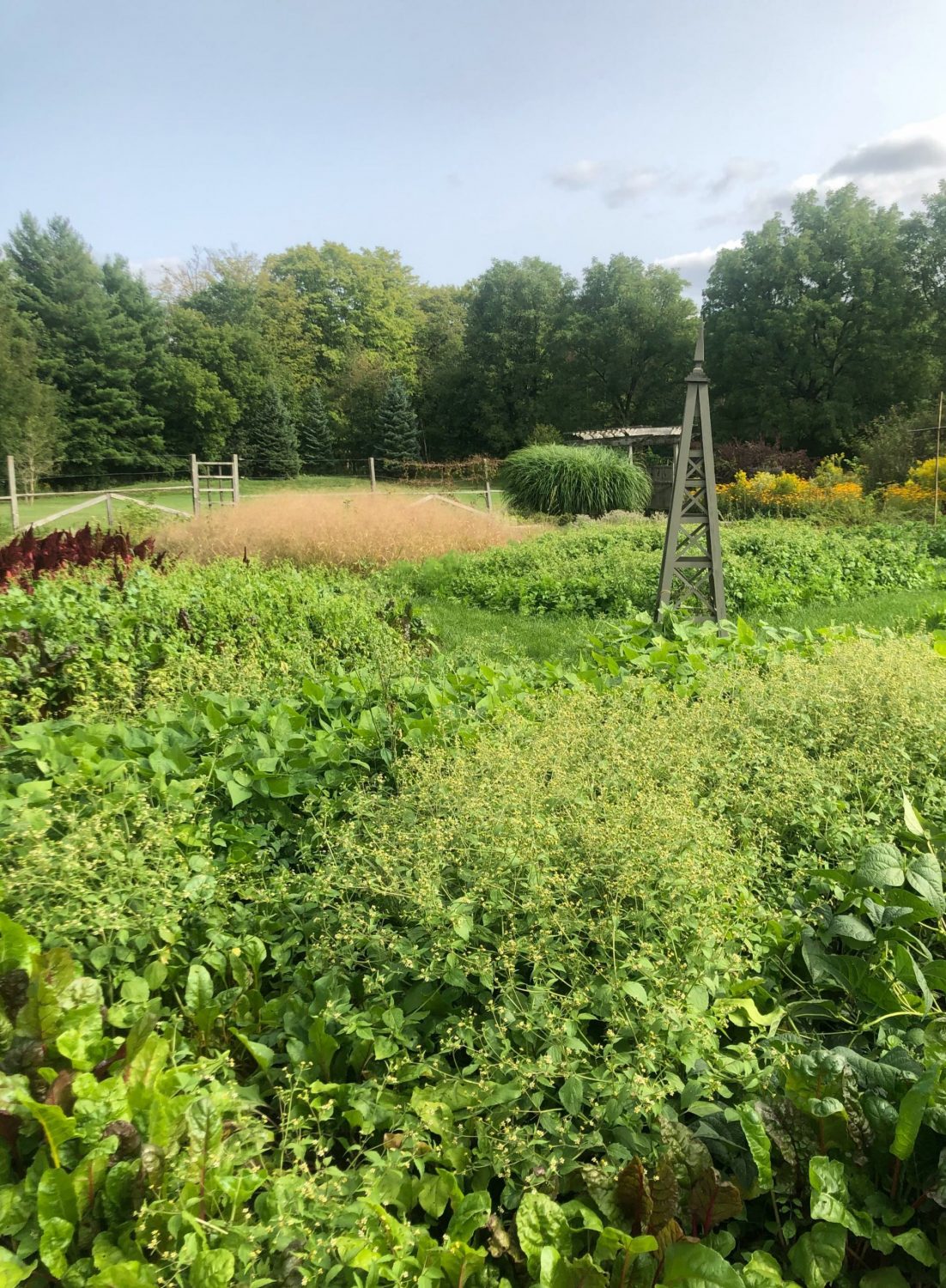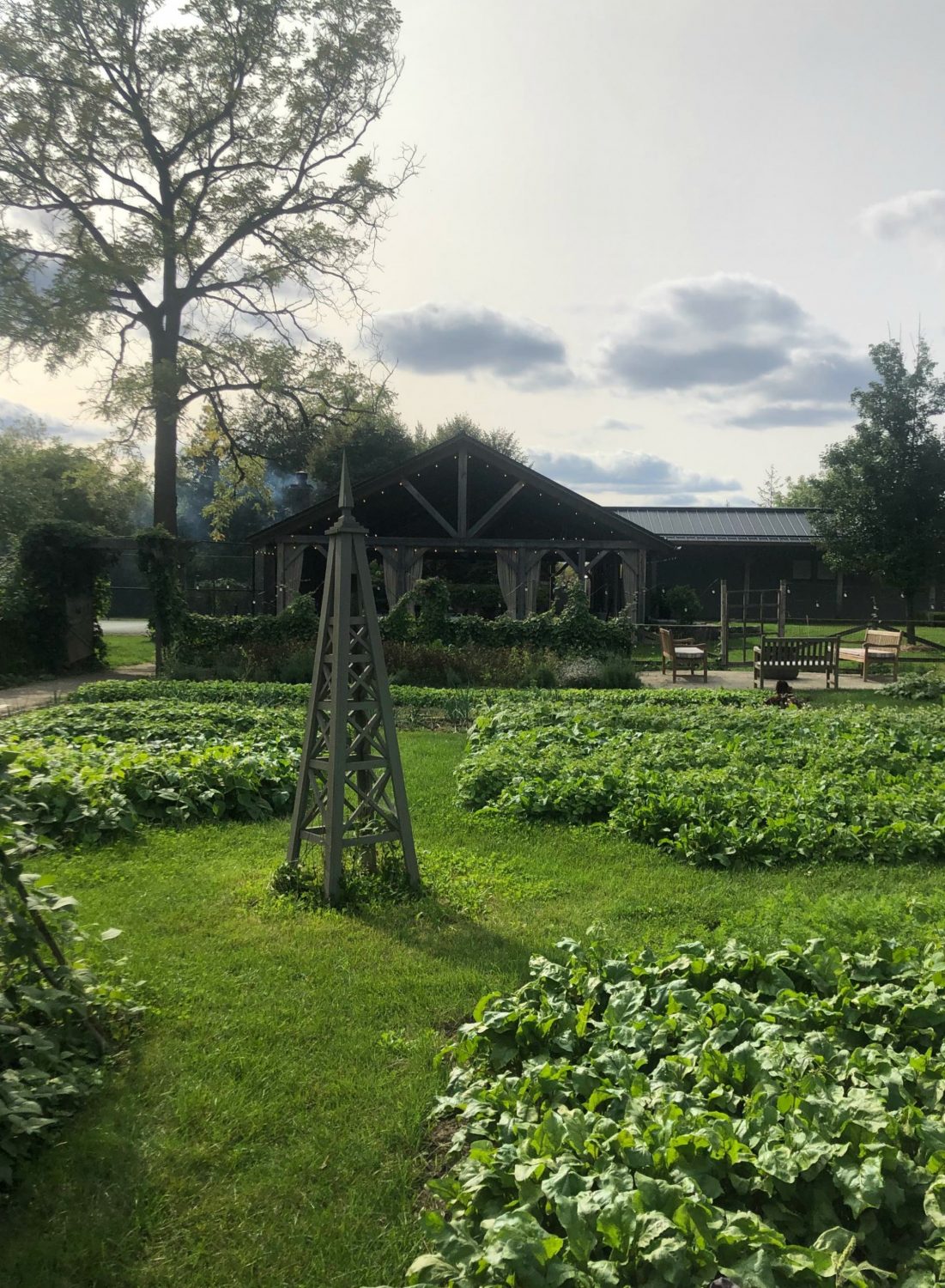 I know staying in a hotel room during a pandemic can be frightening. Don't' be afraid to ask for a breakdown of their cleaning process before booking/ entering your room. The potential of germs and bacteria can be concerning, and you don't want to spend your entire time worrying if it's safe, so please ask questions. Whenever I visit Langdon Hall, I know the rooms are going to be immaculate. Each of the 60 rooms, in either the guest house or the Cloister (where we stayed), are nothing short of luxury. Although certain items have been removed for your own safety (like the minibar items, printed magazines, etc.), they can be requested and disinfected at the front desk.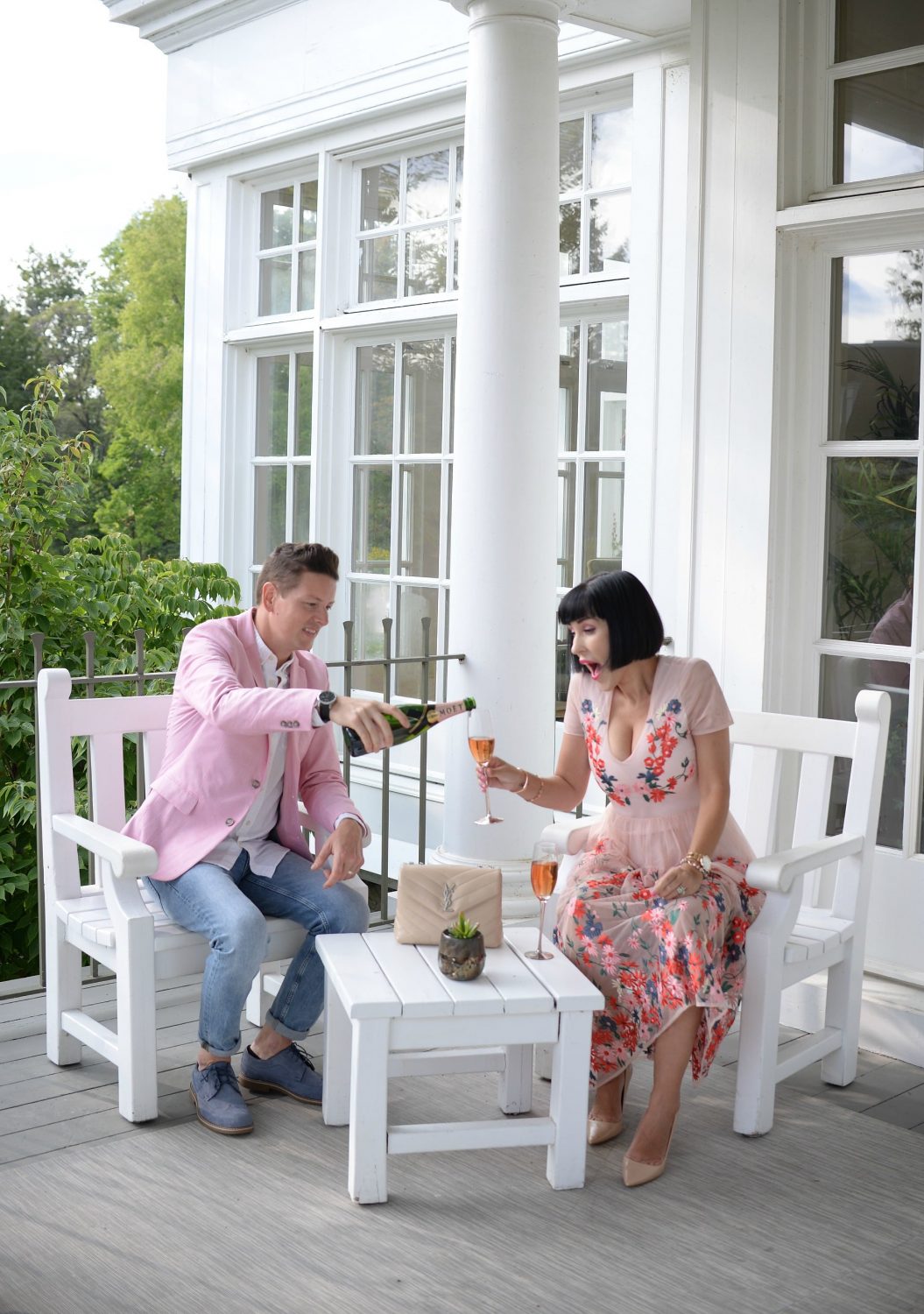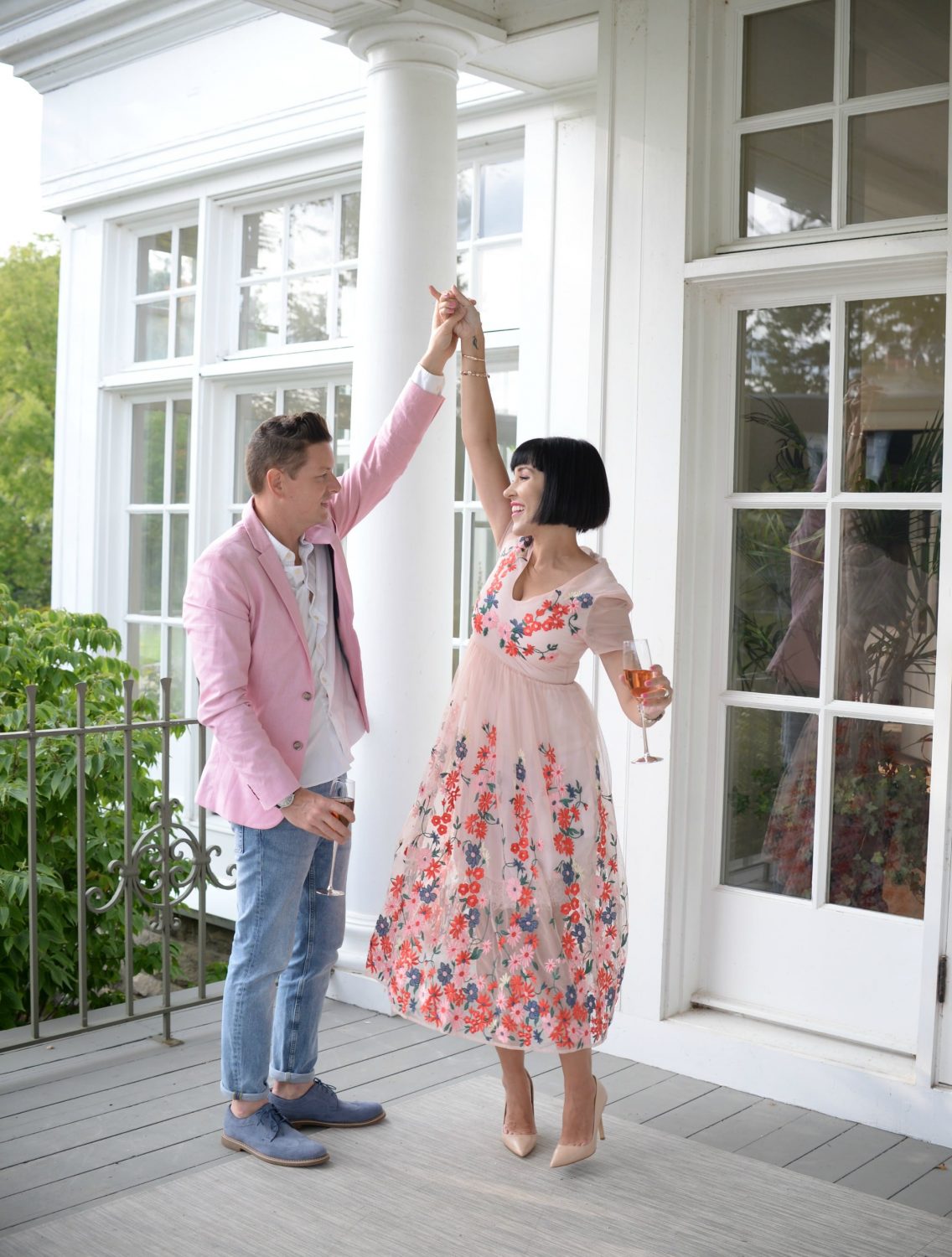 As for the dining experience, it has changed a little since last time we were there. They have been keeping a close eye/ and monitoring the government guidelines, to ensure they stay up-to-date with all the changes. They have put new policies and procedures in place to help ensure their guests are safe. This doesn't change the dining experience at all though. It's everything you'd expect from this 5-star restaurant. From the moment you walk in, you'll be greeted by a hostess wearing a mask (which you are also required to wear anytime you're in the main house), along with several hand sanitizer stations. Once at your table, you're able to remove your mask and enjoy your meal. They have reduced settings, so you will need to book in advance, and the tables are placed six feet apart from one another.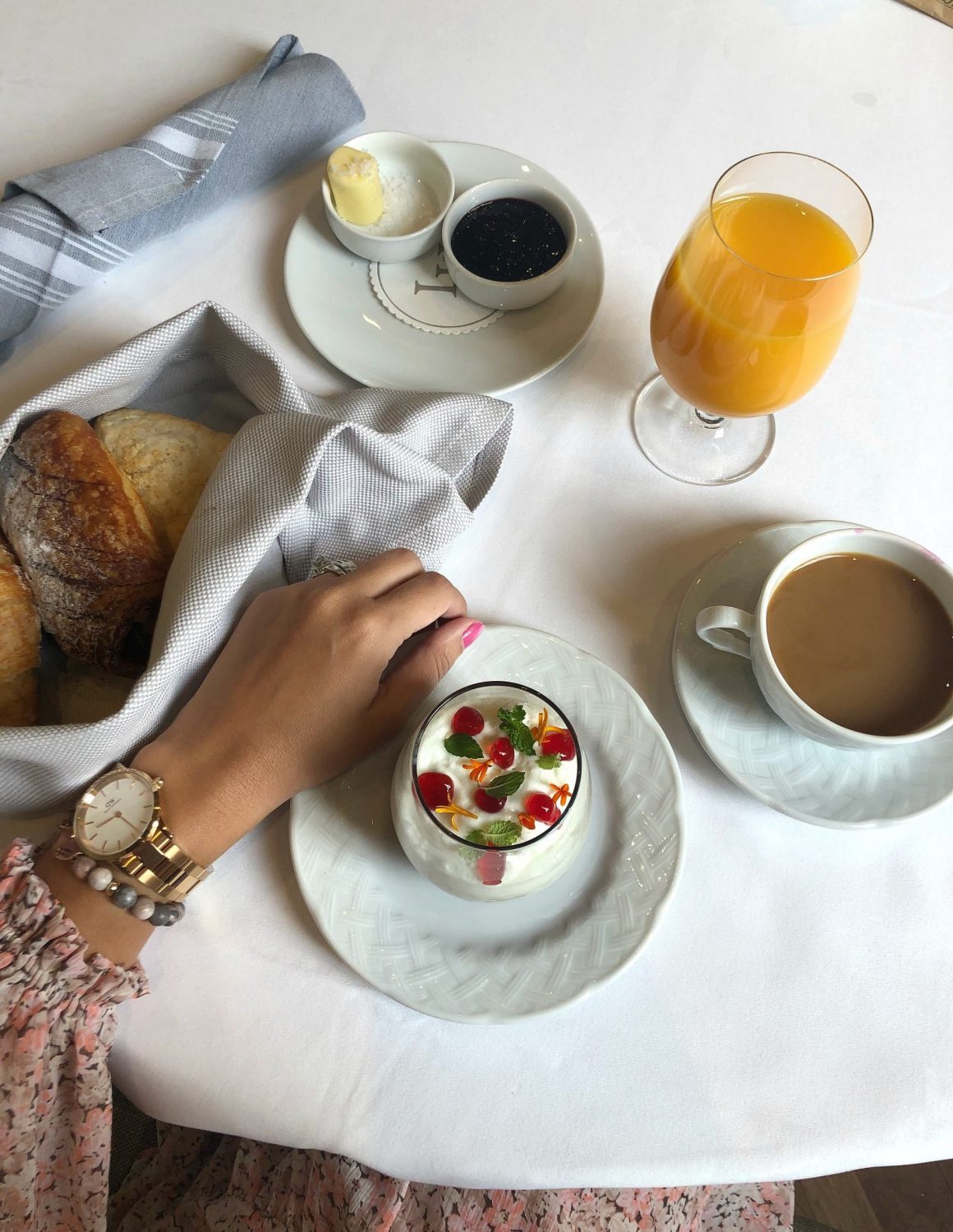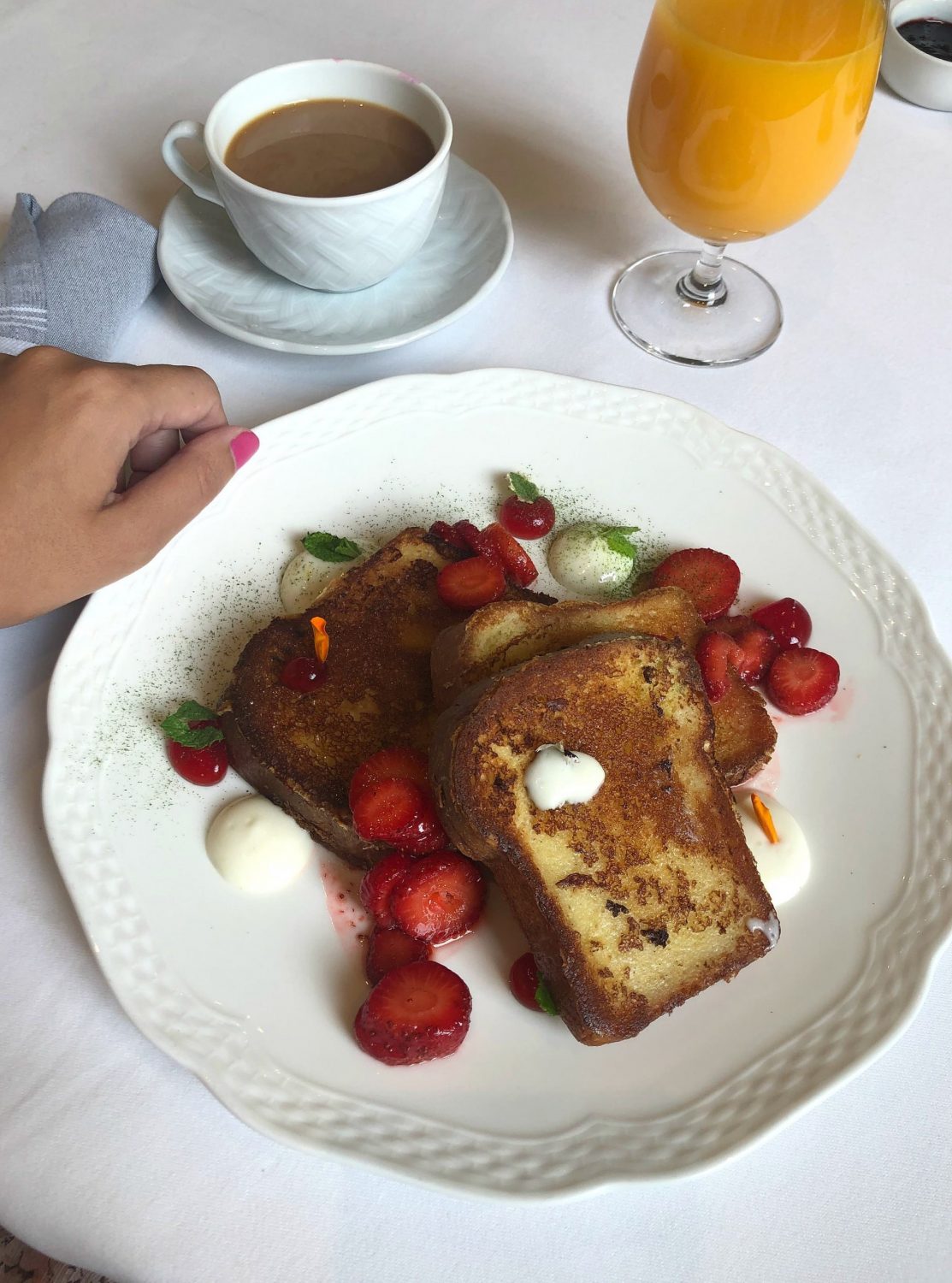 Since Derek and I were visiting during our anniversary and wanted to have a little romance and one-on-one time, we took full advantage of their in-room dining experience. With the fireplace roaring, our meals were delivered by a staff member wearing a mask. He ensured us that our trays were disinfected before arriving, and he was even nice enough to take them with him when he left, so we didn't even have to handle them.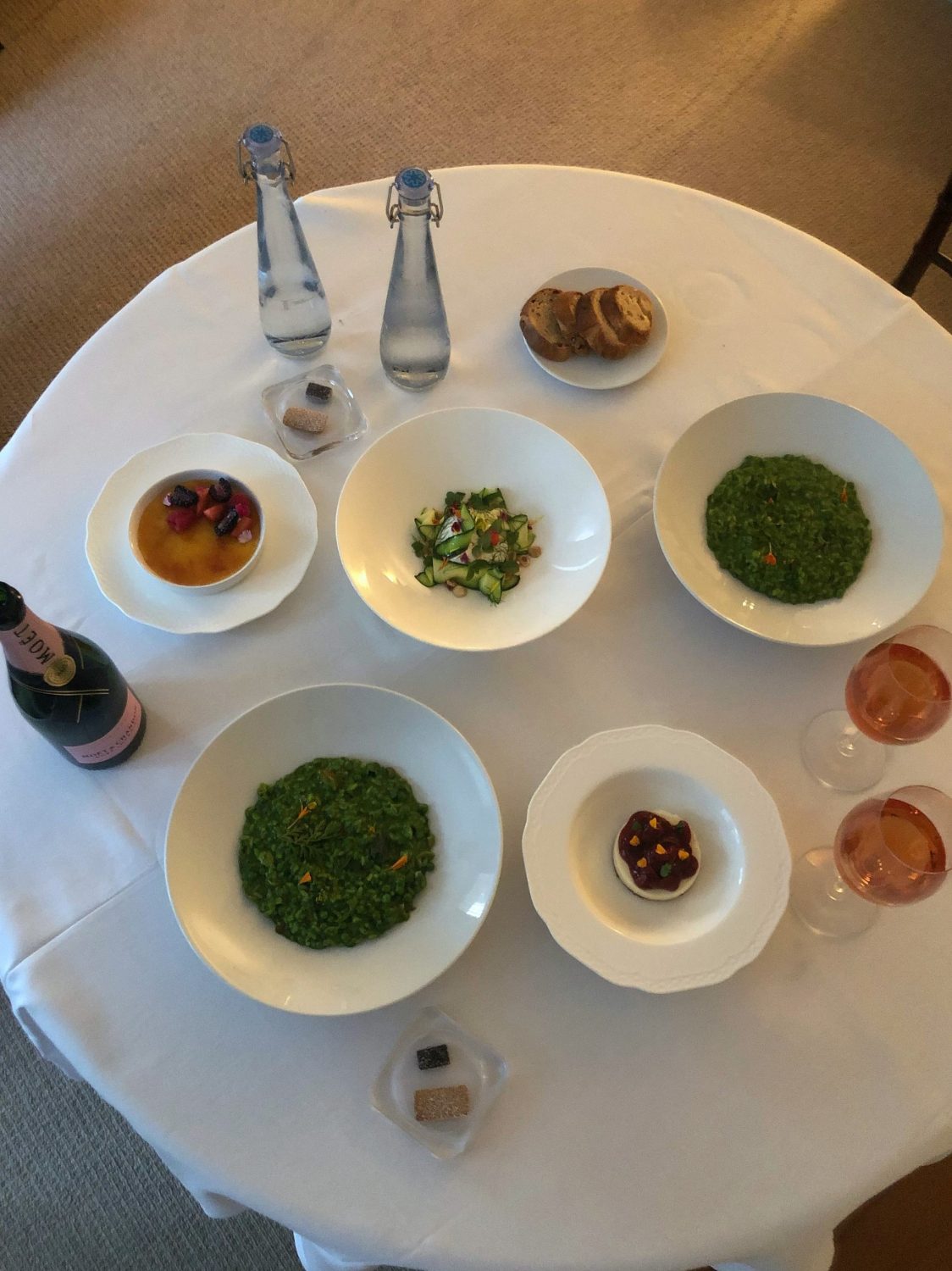 The grounds are filled with a ton of social distancing activities. From the outdoor heated pool, to the 12KM of walking trails, and even tennis and croquet, you can easily keep entertained without being on top of other couples. Although the spa has changed a little, you won't be able to take advantage of their award-winning spa the same way as before, they are still offering services to pamper yourself in. Sit back and relax in one of their many deep loungers while reading a book, listen to music outside or even grab a cocktail by the pool. Be sure to hop on one of their bikes and explore the area, this is one of our favourite activities offered.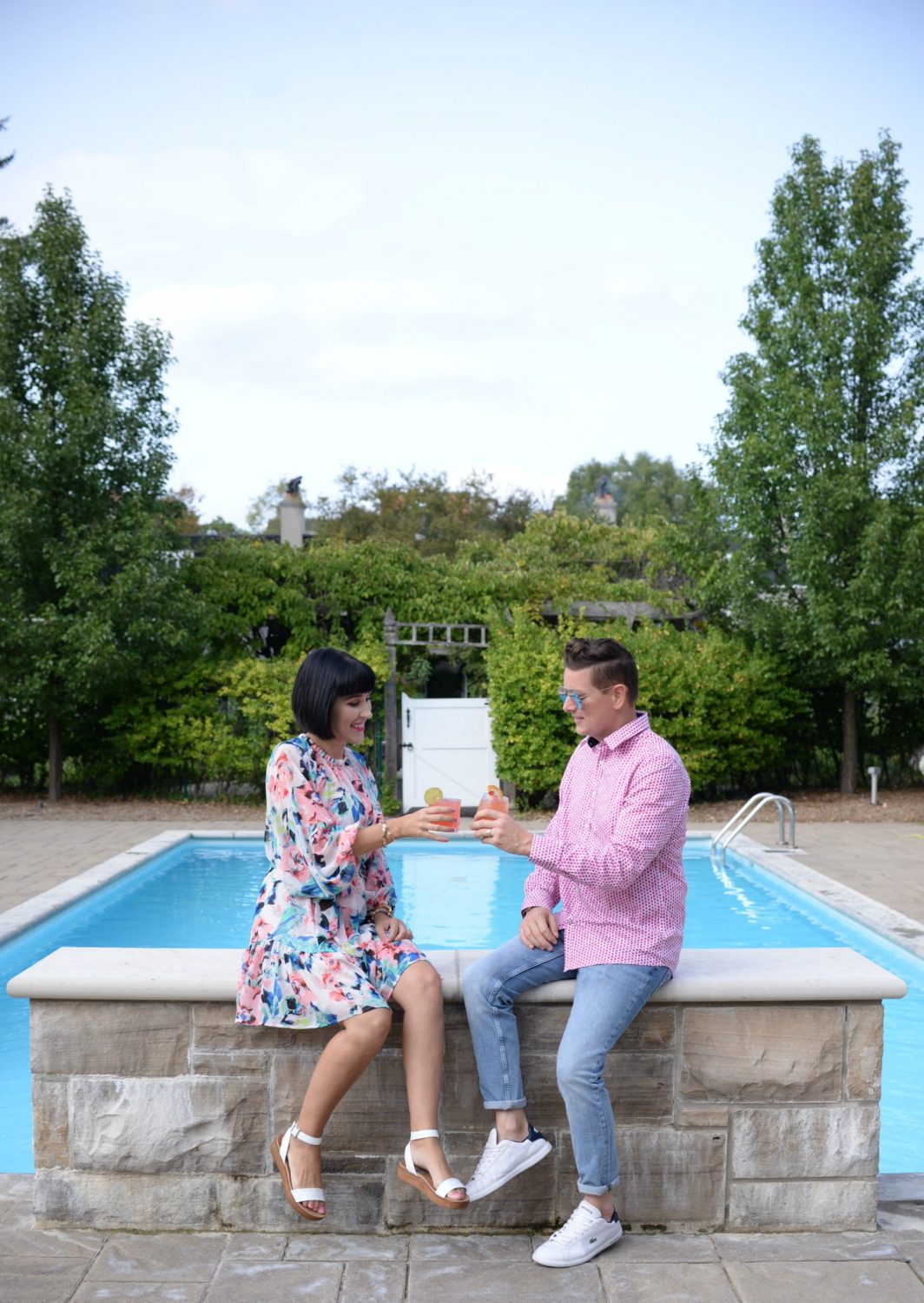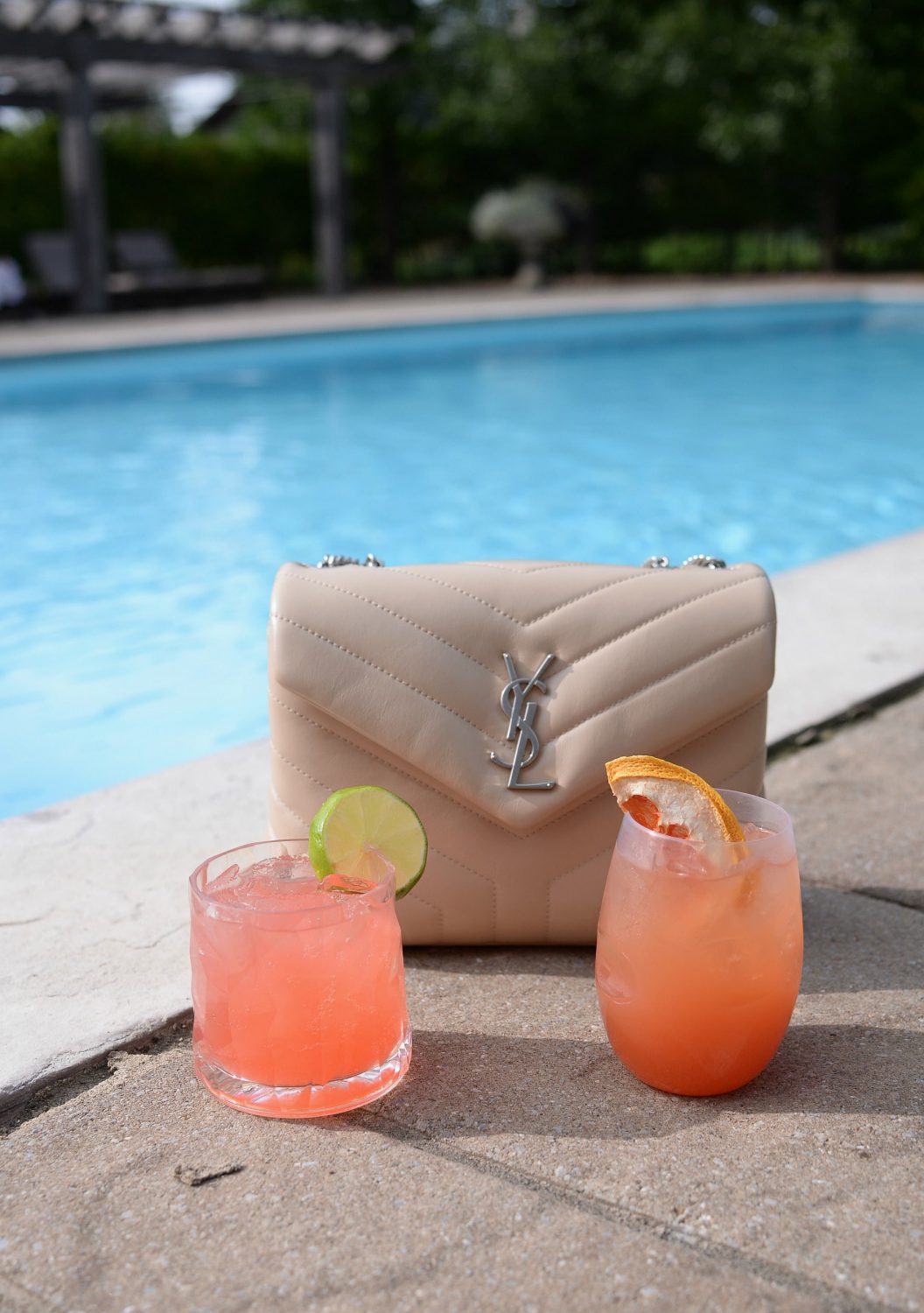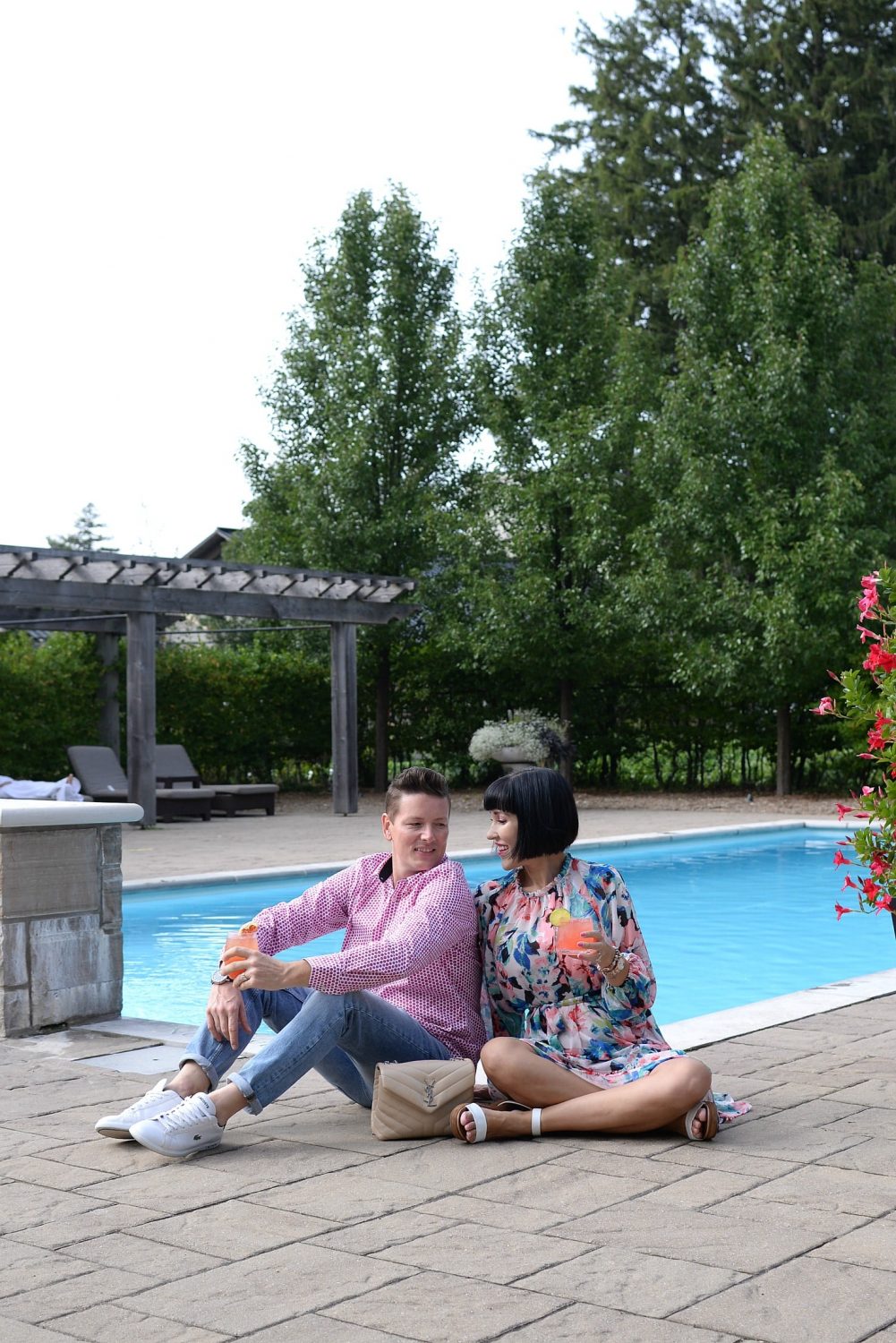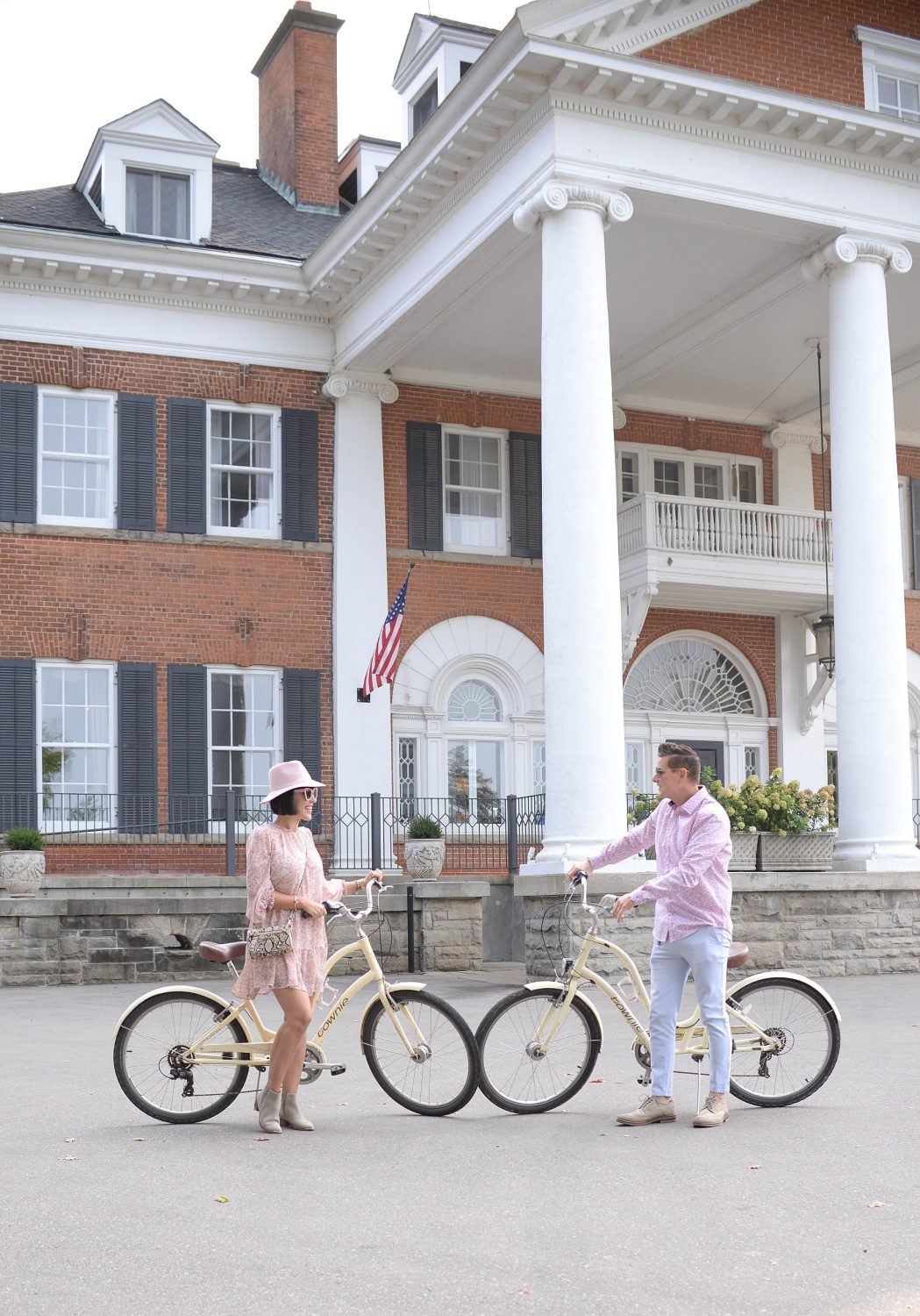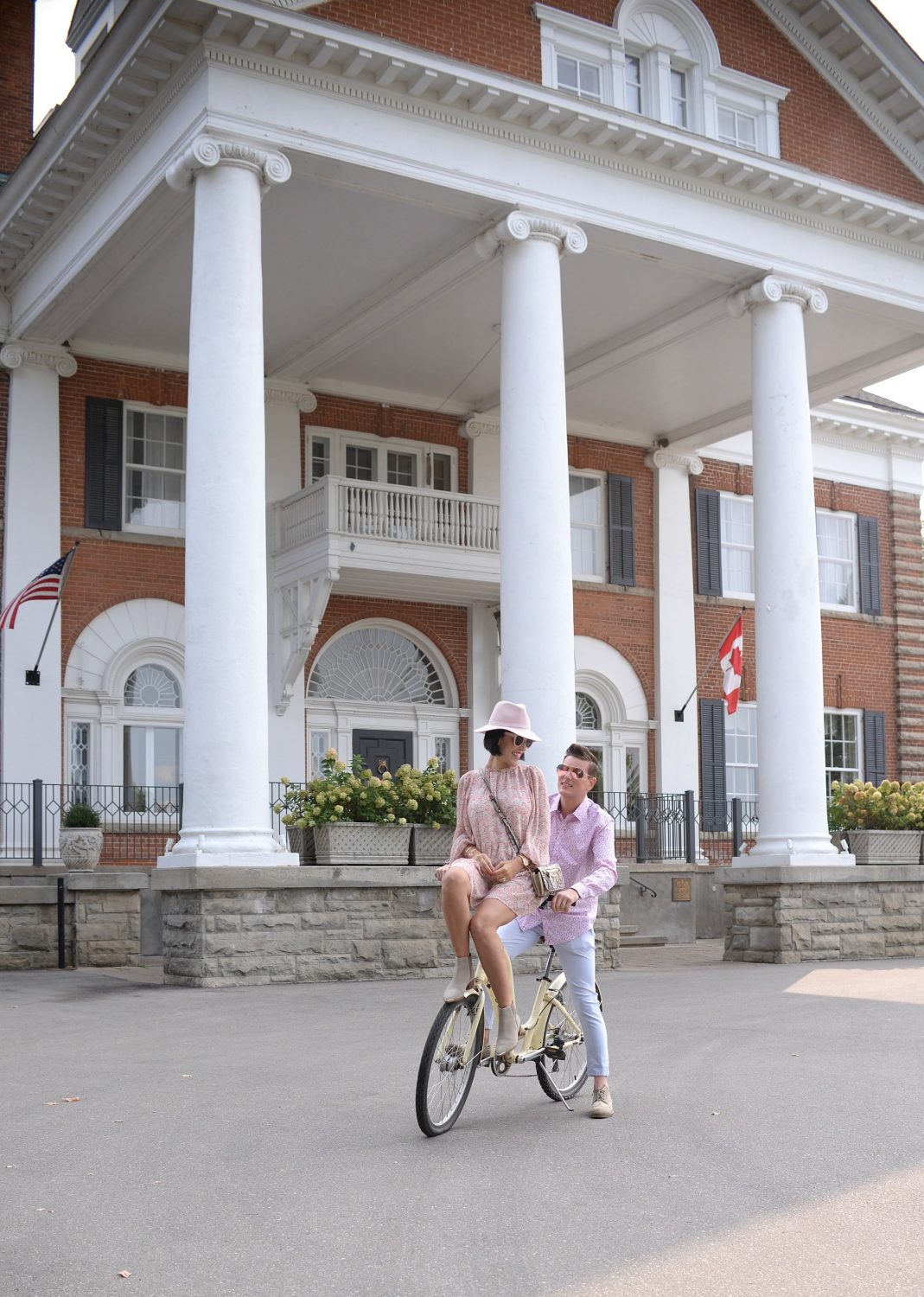 Langdon Hall Country House Hotel & Spa offers over 60 rooms, broken up into guest rooms and suites. Located in the Main House, on the second and third floor, you'll find the elegant guest rooms that feature either a queen or king size bed, along with a large bathroom, sitting area and even a wood-burning fireplace. Across from the Main House lays the Cloister Rooms, all of which have an amazing view of the croquet lawn or woodland. These too feature the same amenities as the previous rooms but are a little more spacious.