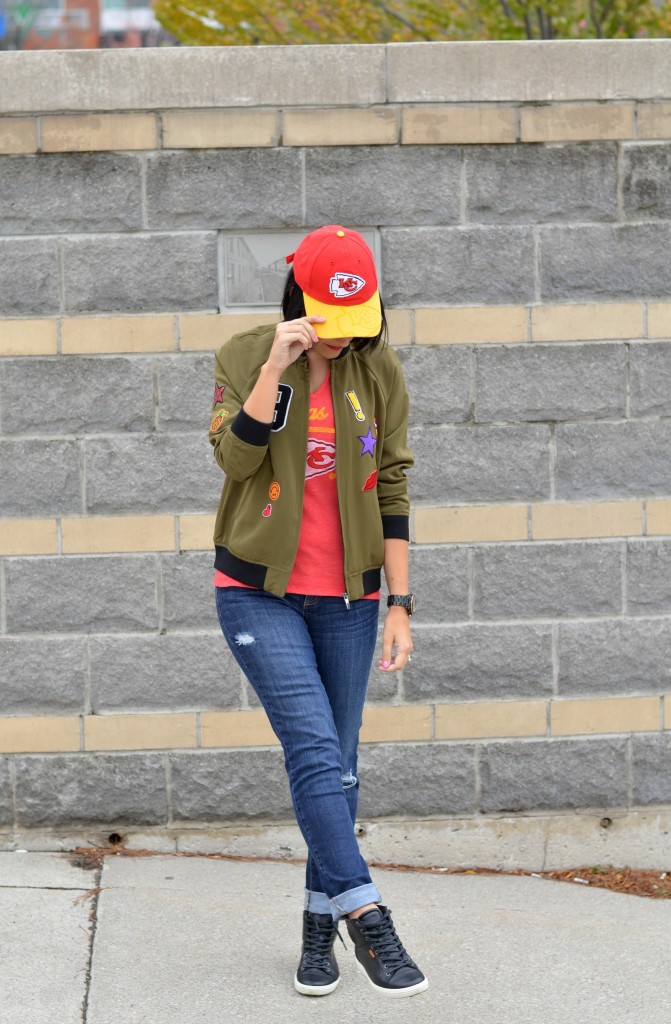 #NFLGearCA
To say Derek (aka my husband) takes his football season seriously is an extreme understatement. Aside from tailgating, buffalo wings, nacho and beer, just as much planning goes into his game-day attire than the actual game itself. This season I started getting into football. Although I'm still a little leary on the rules, I can totally get behind all the excitement. Love all the festivities that goes into it game. I've even joined the husband's football pool. I've enjoyed picking out the teams I think are going to win for the week.
The first step was trying to find a team to support. Since Derek's a huge fan of the Kansas City Chiefs, I thought why not take a closer look at them. I started to do a little homework, looking into past games, learning about the players and their schedules. Before I knew it, I was rooting for them. I did my homework on the Chiefs' schedule, knowing when they were playing at home and when they'd be away. Also learned about when they were paired up against their rivals. It's funny, for someone who doesn't know much about football, I'm currently in second place in the football pool.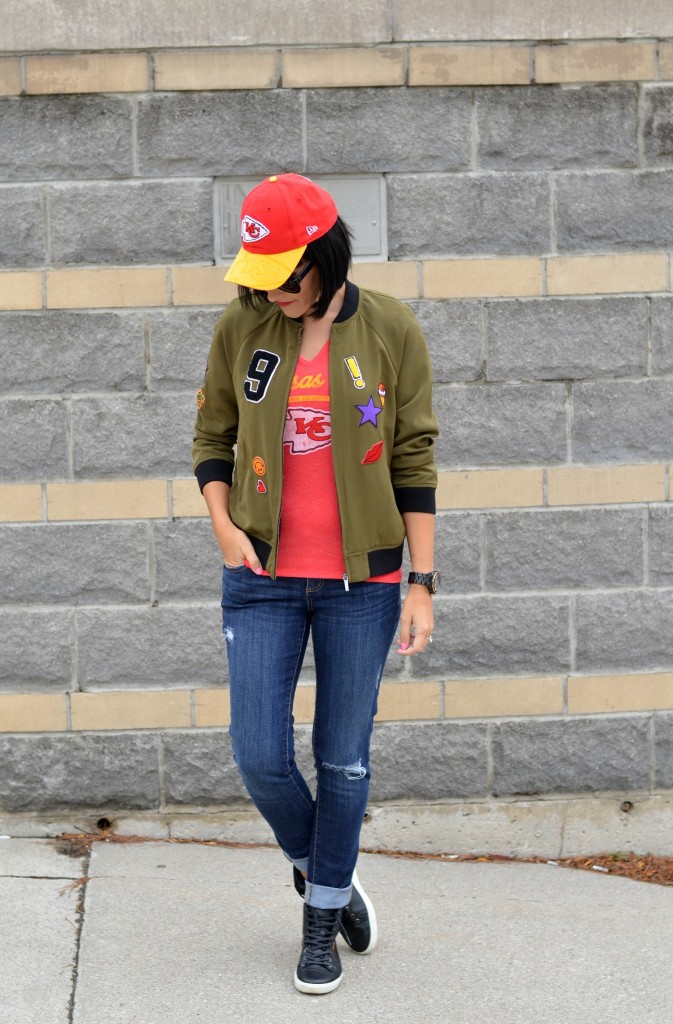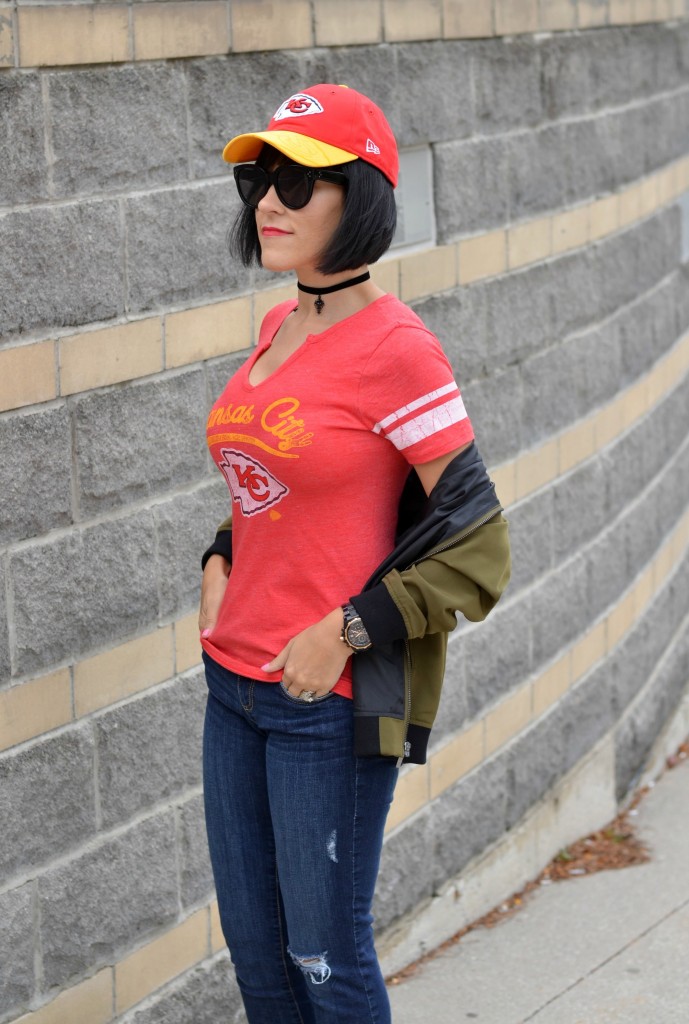 Today's post is all about getting game day ready. I didn't want to spend an arm and a leg on outfits I'd probably only wear a few times. That being said, game day trends can be so versatile in your everyday life. It's also easy to style with items found in your current wardrobe, if you pick the correct pieces and shop at NFLShop.com. Since game day is full of traditions and local pride, it's nice to support your team by wearing their colours. I like to think of game day as one half sporting event and one half social gathering. I always want to look the part when hanging out with friends.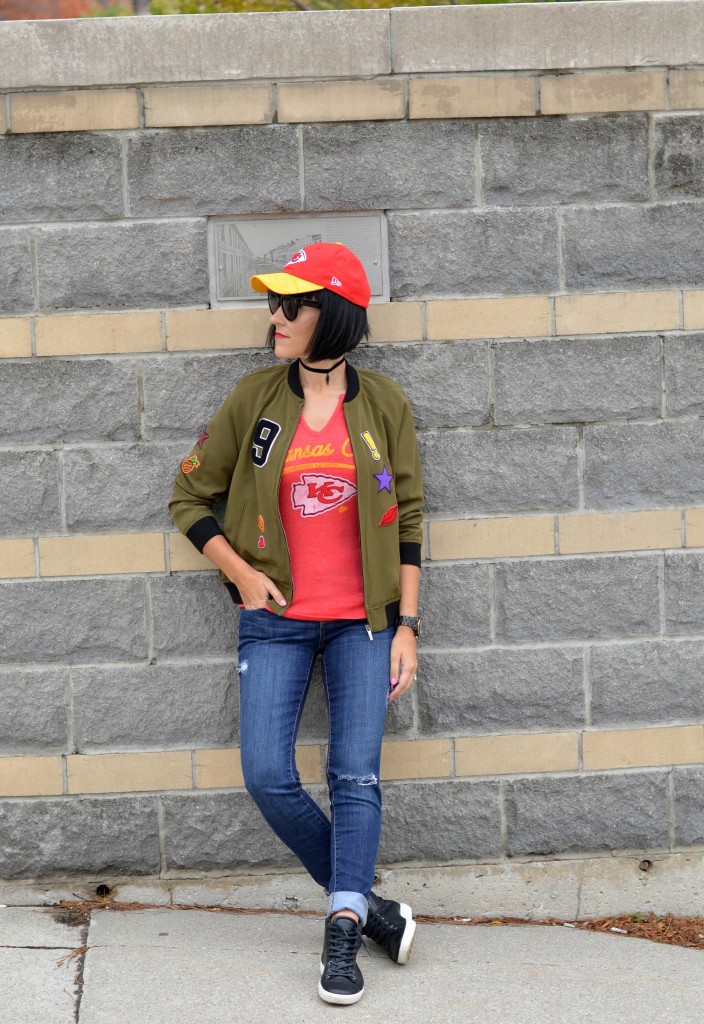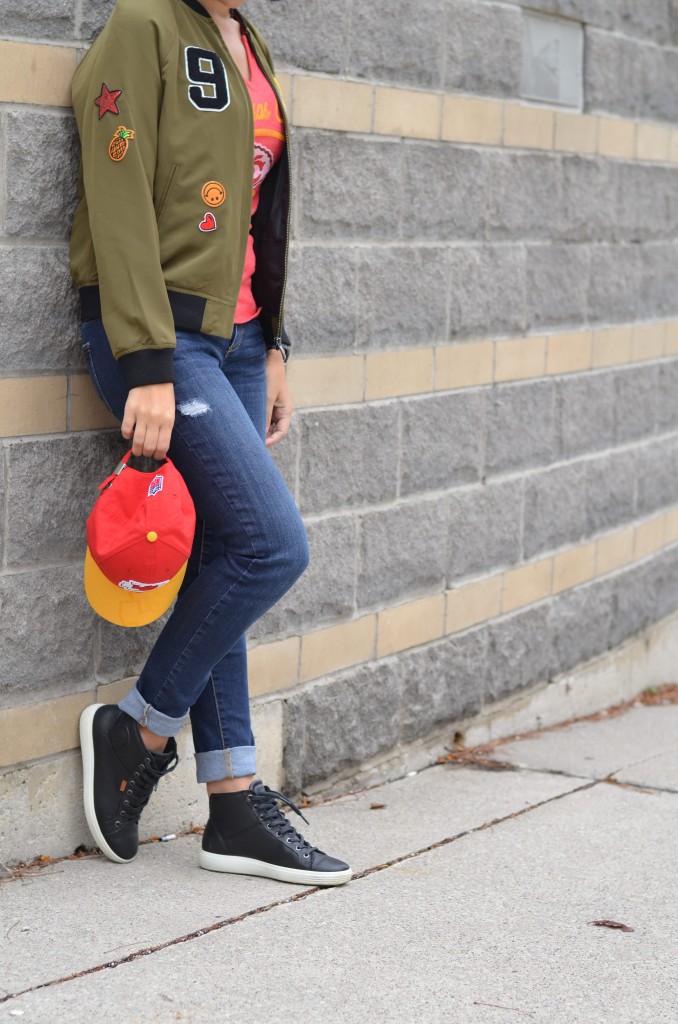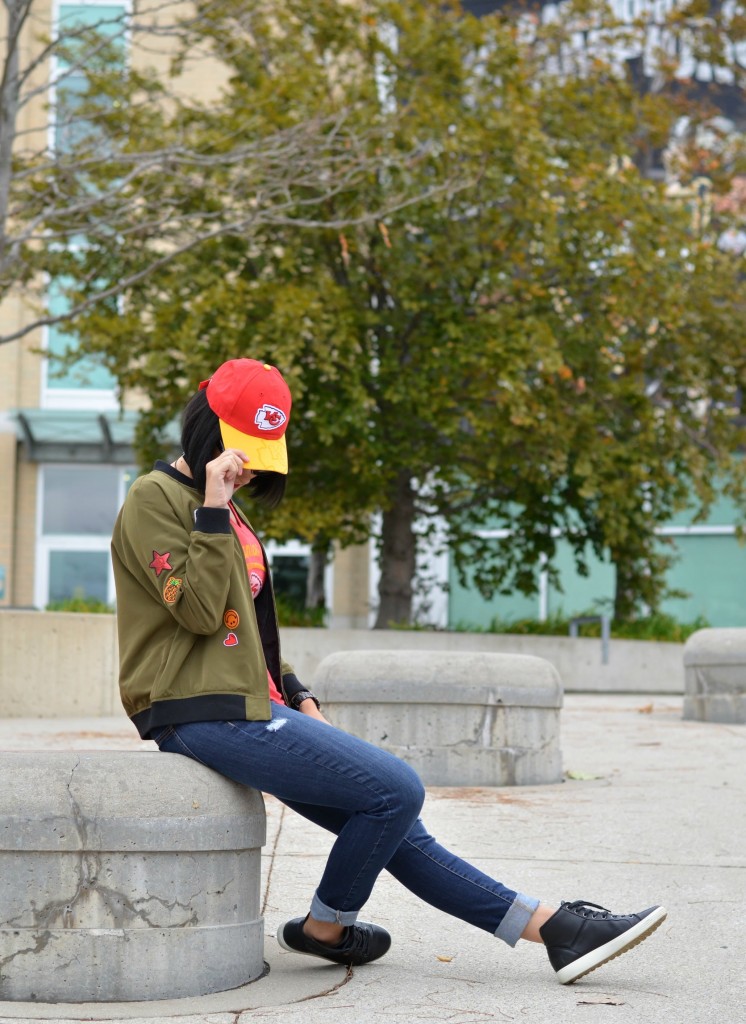 It's fun to think outside the box and incorporate game day fashion into your everyday attire. Basic tees are a staple in one's closet, so why not pick one up in your beloved football team's colours? NFLshop.com has all your favourite NFL teams to help showcase your team pride in style. Since your team honour doesn't have to live within the four walls of the football stadium, why not show how much you care outside of the field. This Kansas City Chiefs Majestic Red Game Tradition T-Shirt is playful, youthful and incredibly soft and comfy. Not only does it look fashionable on its own, when paired with this season's "it" piece, the trendy army green bomber. It instantly takes your game-day look to an entirely different level. Toss it on with a skinny pair of jeans and a killer pair of hi-tops for a sporty chic look. Don't forget the cap of the NFL sidelines, a New Era Kansas City Chiefs Red Adjustable Hat, so you can focus on the game and not your hair.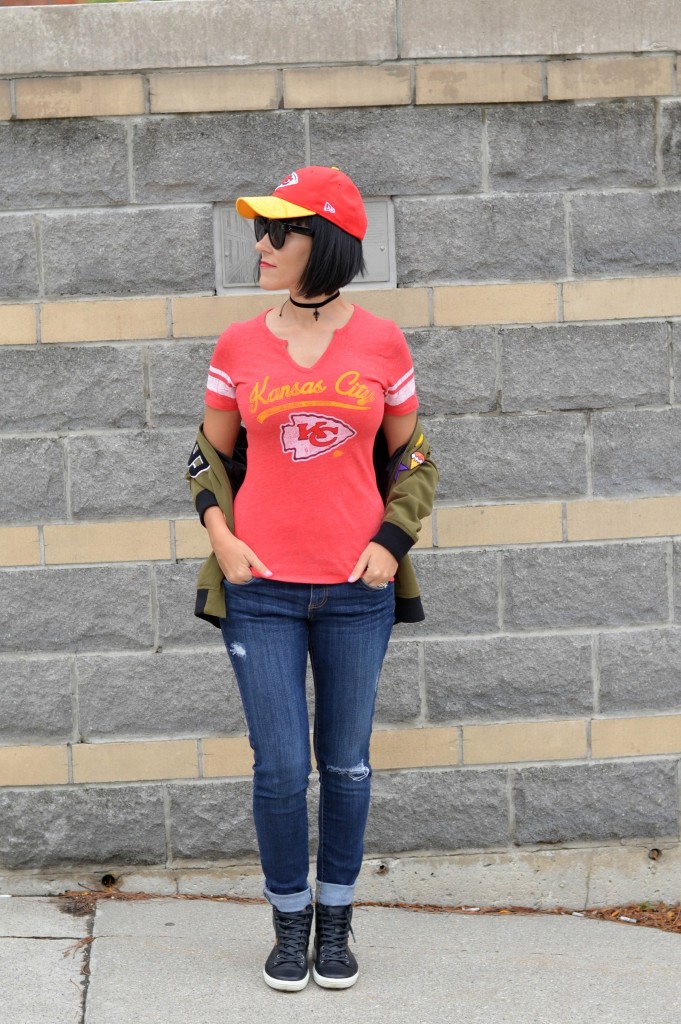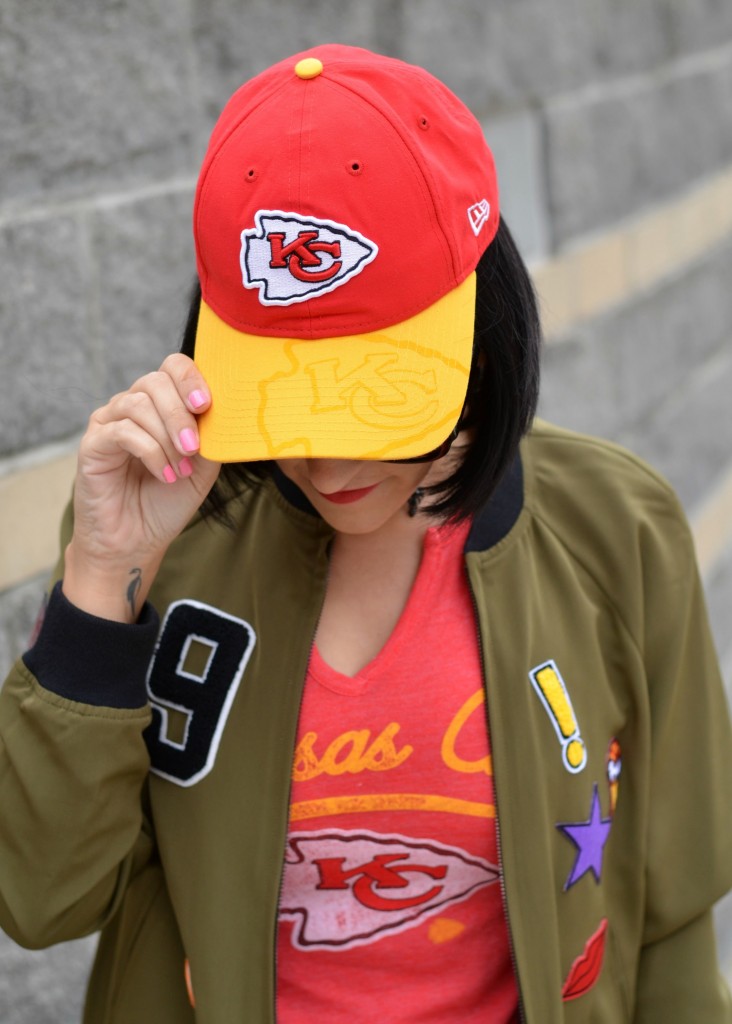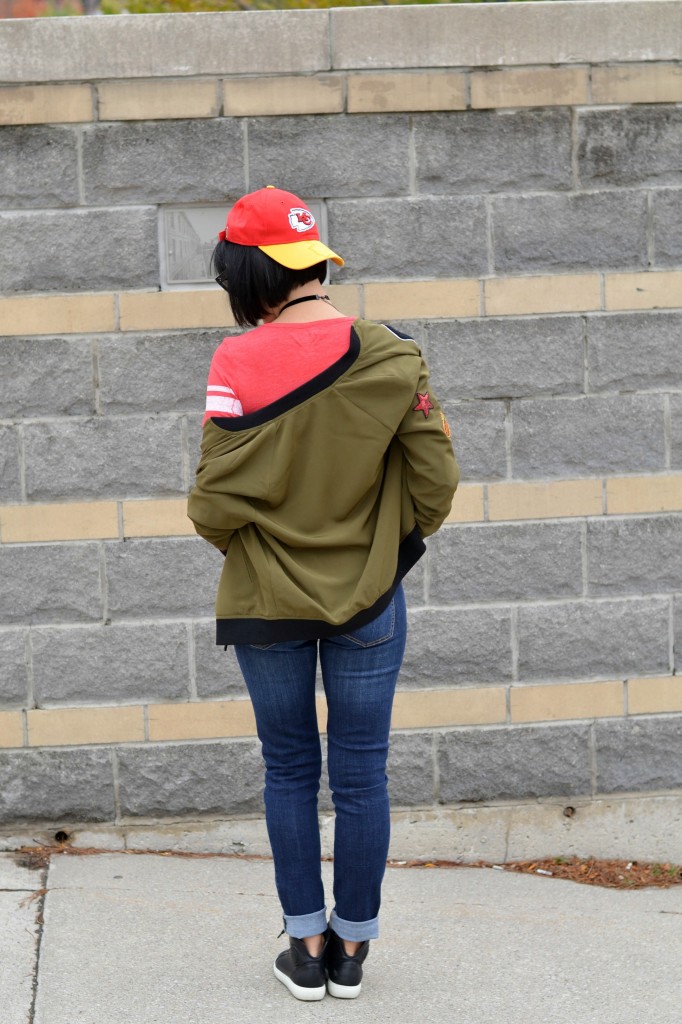 Don't forget to use code "AMBER" at checkout for 15% off your entire purchase at NFLShop.com. Have you entered my NFL Instagram Giveaway yet?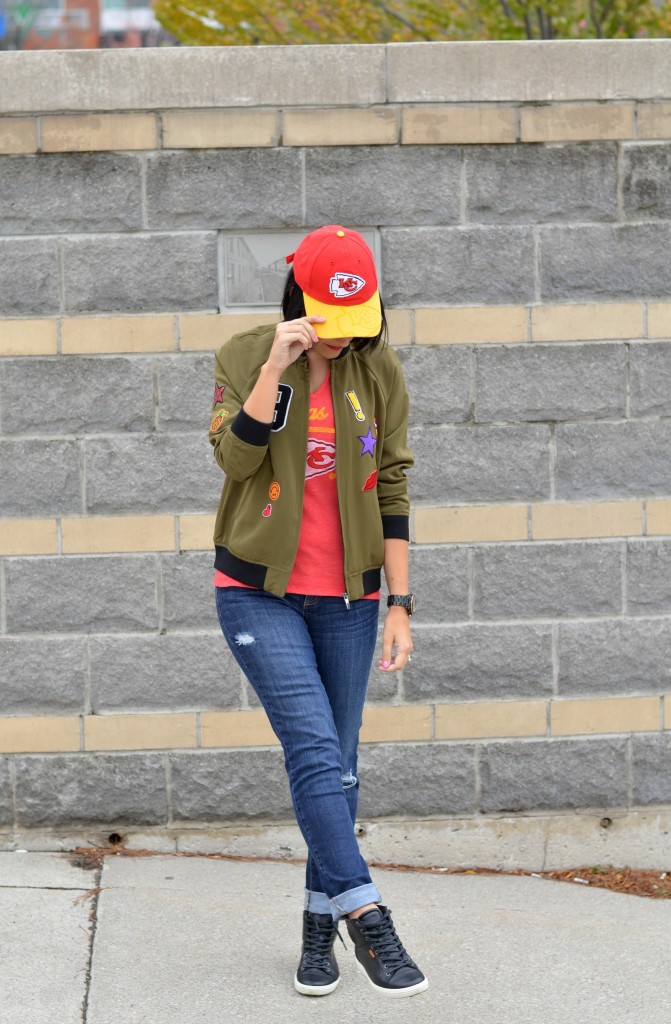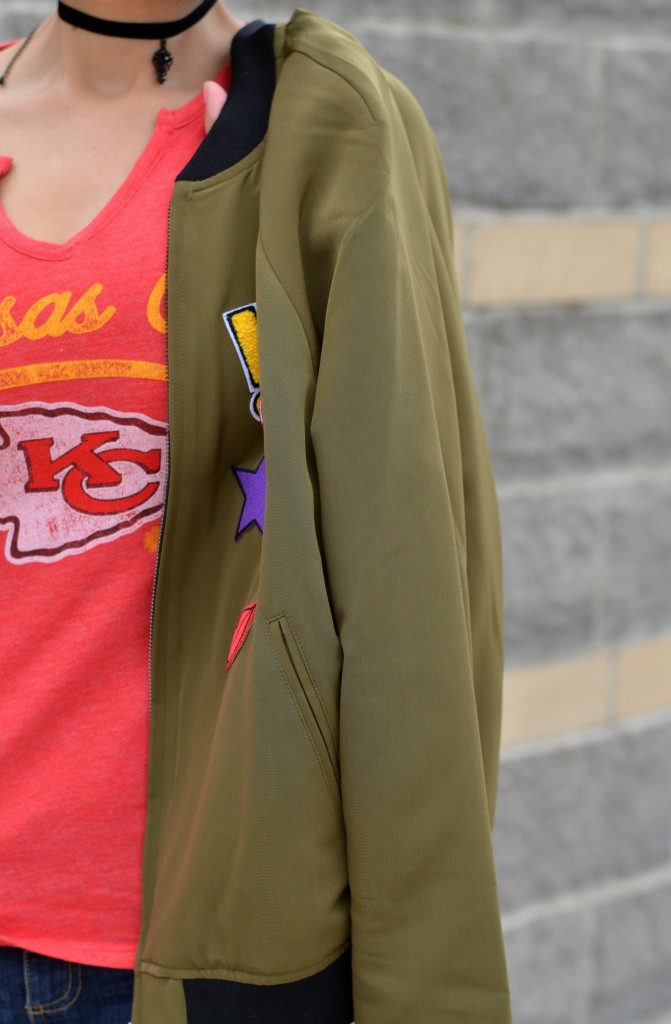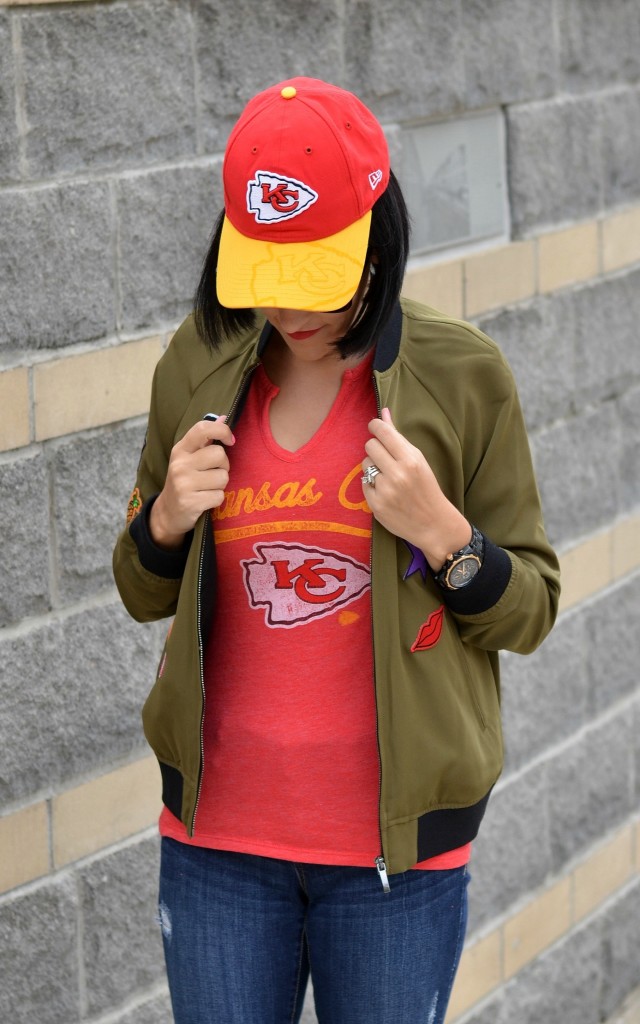 "Disclosure: This post was sponsored by NFL Canada, but all opinions on this blog are my own. I also want to thank you for supporting the brands that support my blog."