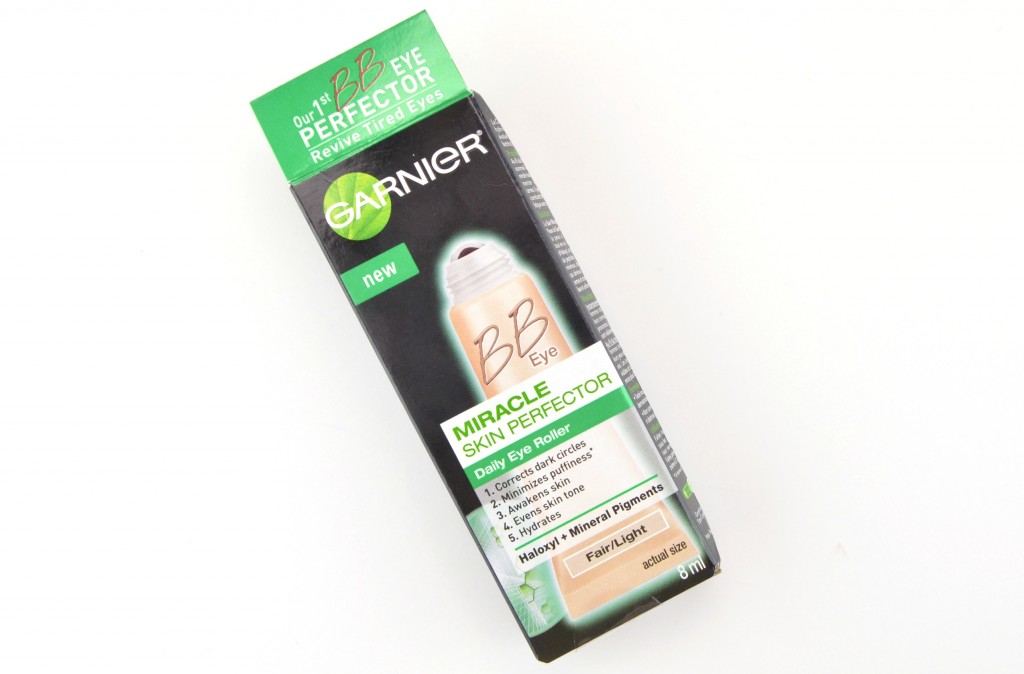 Correct Dark Circles

These past few weeks I haven't been sleeping properly, which has caused my eyes to not only look puffy, but has increased and intensified the appearance of dark circles. Although makeup does an excellent job of covering up the problem areas, it doesn't actually correct the problem, just masks it. The new Garnier Miracle Skin Perfector BB Eye is a daily eye roller that not only helps correct dark circles, minimize puffiness and awaken the skin, but it also evens out the skin tone and hydrates the skin within. It's infused with Haloxyl to instantly illuminate and visibly correct puffiness and dark circles around the eyes and is formulated with mineral pigments to help even out skin complexion.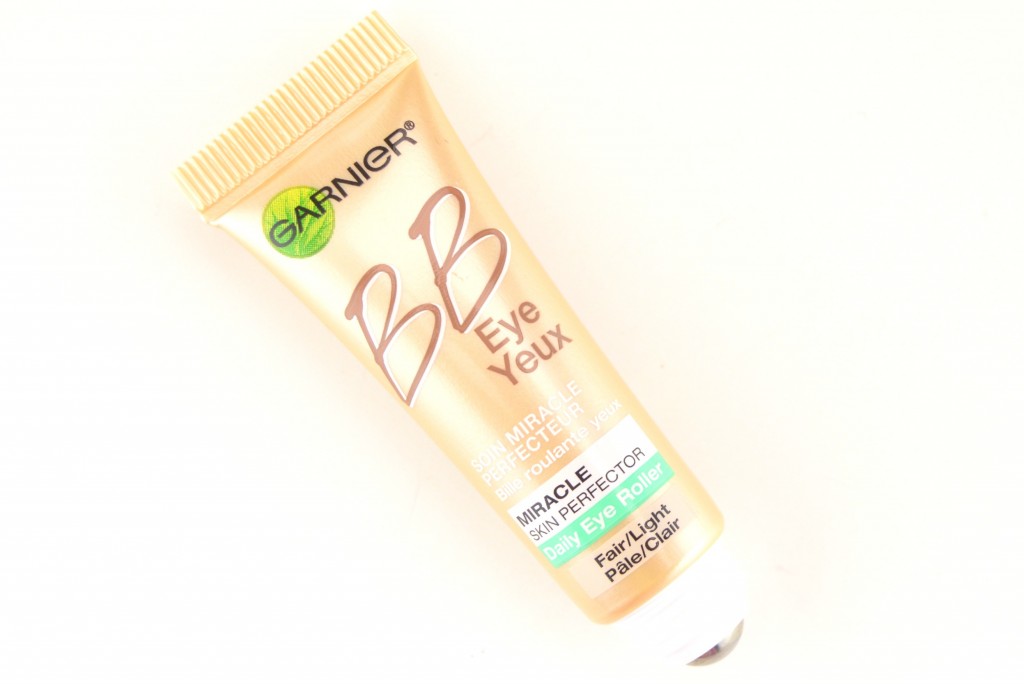 Garnier Miracle Skin Perfector BB Eye comes in a small squeeze tube with a cooling roller ball applicator on the end that releases the product to help combat signs of fatigue. It instantly gives a cooling effect to the skin and helps minimize puffiness. It has a creamy texture that's very soothing under the eyes, with a touch of moisture that helps to keep skin hydrated throughout the day. It has a fair amount of pigmentation, in two different shades, Fair/Light and Light/Medium that's easily blended into the skin without pulling or tugging. It provides a light coverage with a sheer wash of colour that helps diminish the appearance of dark circles and minor blemishes. Its lightweight formula doesn't settle into fine lines or cling to drier areas around the eyes. It gives a brightening effect to the skin and helps achieve a wide-eye, awakened and refreshed look.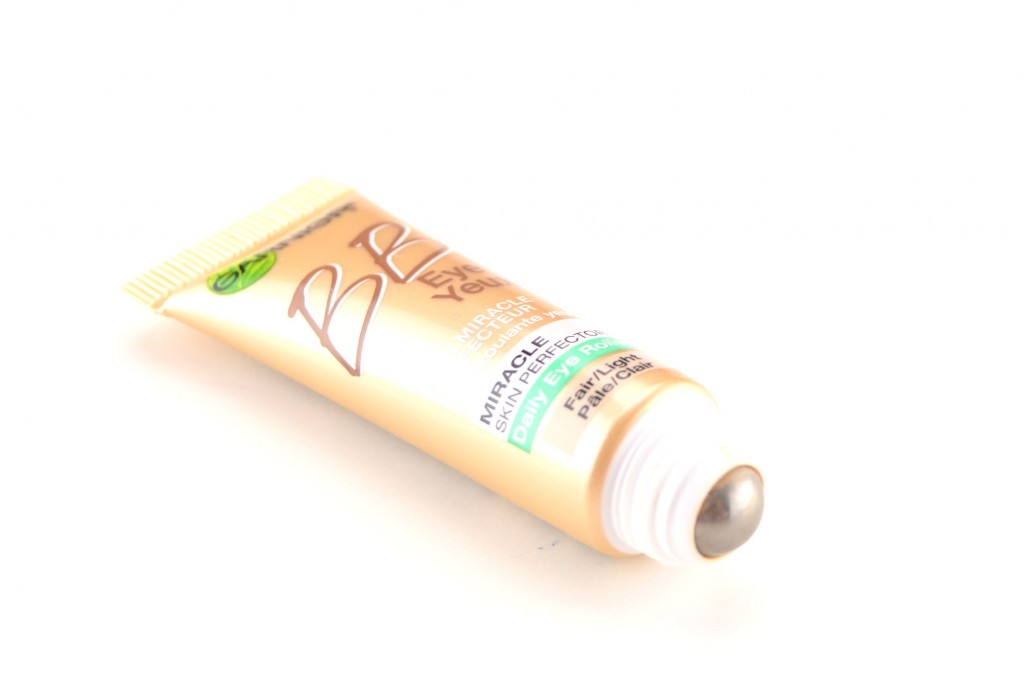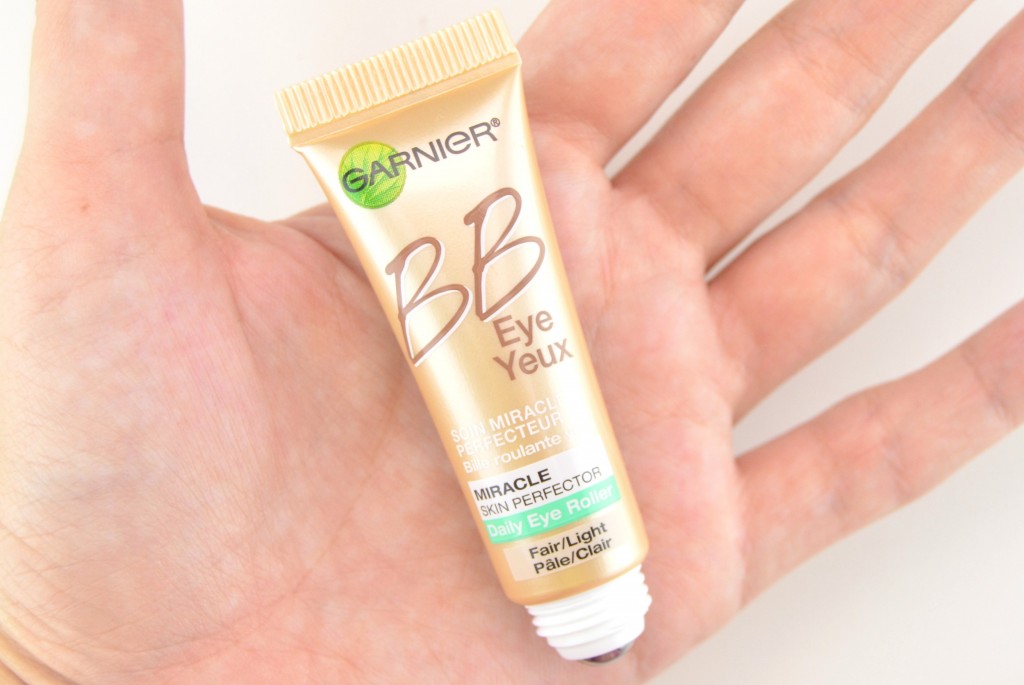 I have to admit, I'm kind of obsessed with this product. The new Garnier Miracle Skin Perfector BB Eye is like your concealer and eye cream in one. No more reaching for 2 separate products in the morning. The fair/light shade is the perfect colour for my pale skin and blends in almost effortlessly. A few of my higher end eye creams contain caffeine, so it's nice to see it in a drugstore version. The caffeine does an excellent job at combating puffiness and dark circles without having to cake on a lot of product. It's easy to apply, just roll it on under the eyes from the inner corner out and then use your ring finger to gently pat it into the skin and blend out. Its lightweight and creamy texture doesn't settle into fine lines, doesn't crease or accentuate wrinkles. Although it doesn't claim to be a concealer, it does help to counteract redness, evens out skin tone and smooth the skin for all day coverage and comfort. It does a wonderful job at illuminating and brightening the skin, while keeping it moisturized without feeling heavy or dry throughout the day. It retails for $18.99 for 8ml.