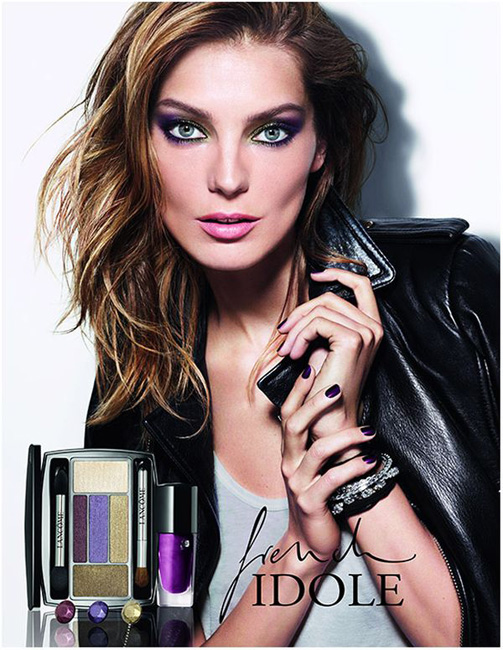 Precious Gem Stones

Rich emerald, amethyst and ruby are just a few of the precious gem stone shades you'll find in the new Lancôme French Idole Fall Collection. It draws inspiration from the hottest trends on the Paris urban catwalk and is designed for the independent woman that's effortlessly chic, has mastered the art of mix and matching and has created her own recognizable style. This collection will look beautiful paired with a plain white tee, leather moto jacket, messy hair and studded bracelets this Fall. It features a Hypnose Palette, 3 Vernis in Love Nail Polishes, a L'Absolu Rouge Lipstick, 2 Artliner 24H and Le Sourcil Pro.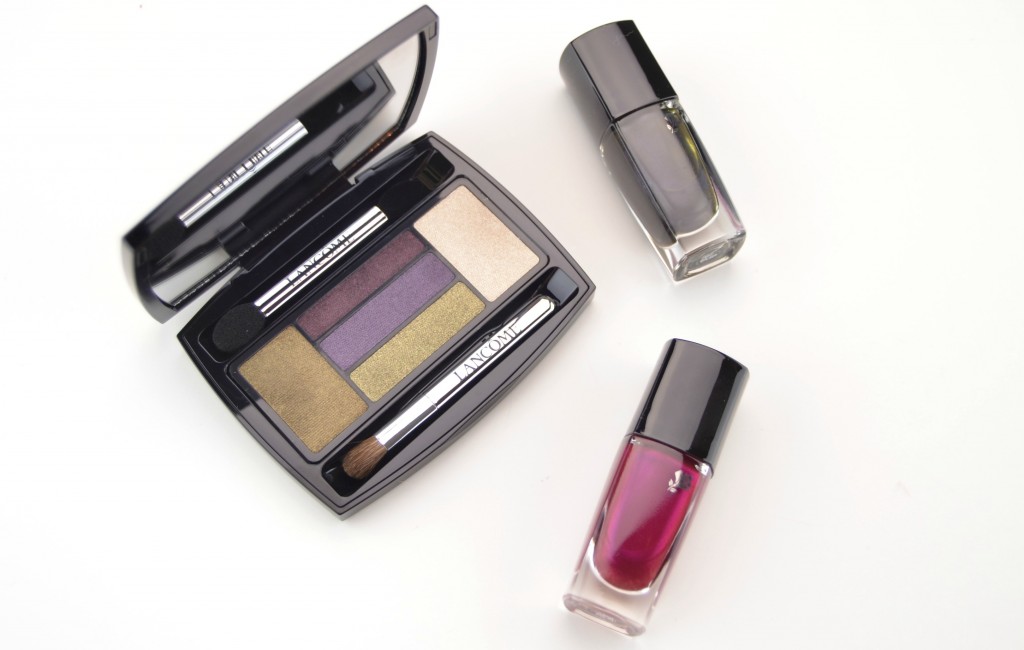 Lancôme Hypnose Palette is inspired by the shimmering tints of malachite and amethyst and is done in a harmony of uber-chic khakis with deeply vibrant satiny purples. It comes beautifully packaged in a black, sophisticated, lacquered case with the signature silver Lancôme rose on the bottom right corner, full length mirror on the inside lid and magnetic closure. It features 4 different colours, a built-in eyeliner along with 2 high precisions applicators to help you create endless looks for both day and night. Creating the perfect classic smoky eye is easily achievable with this palette.
Lancôme Hypnose Palette Malachite & Amethyst has the perfect shimmery highlight shade that could easily double as an eyeshadow base to add a little more sparkle to the other shades. The other 4 shades, a deep amethyst, a light violet, a khaki and darker khaki are also pretty shimmery and almost have a foil finish. Although not extremely pigmented, they go on fairy sheer, they can be built up to create fairly decent colour payoff. Its creamy texture glides on smoothly, is easily blendable and stays put the entire day. It has little to no fallout, considering the amount of shimmer, and doesn't smudge, crease or budge. You can achieve a sultry and prominent eye look with the different combinations of the shades found in this palette. It can also take you from day to night by adding a few of the darker shades into the crease and smoking it out. It retails for $55.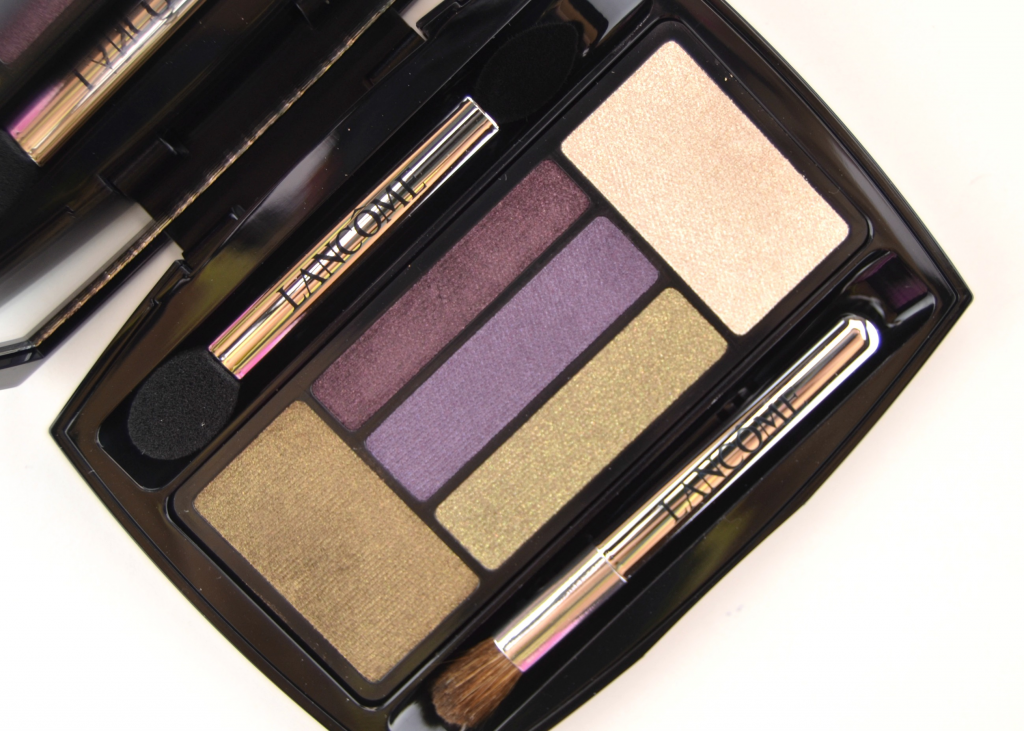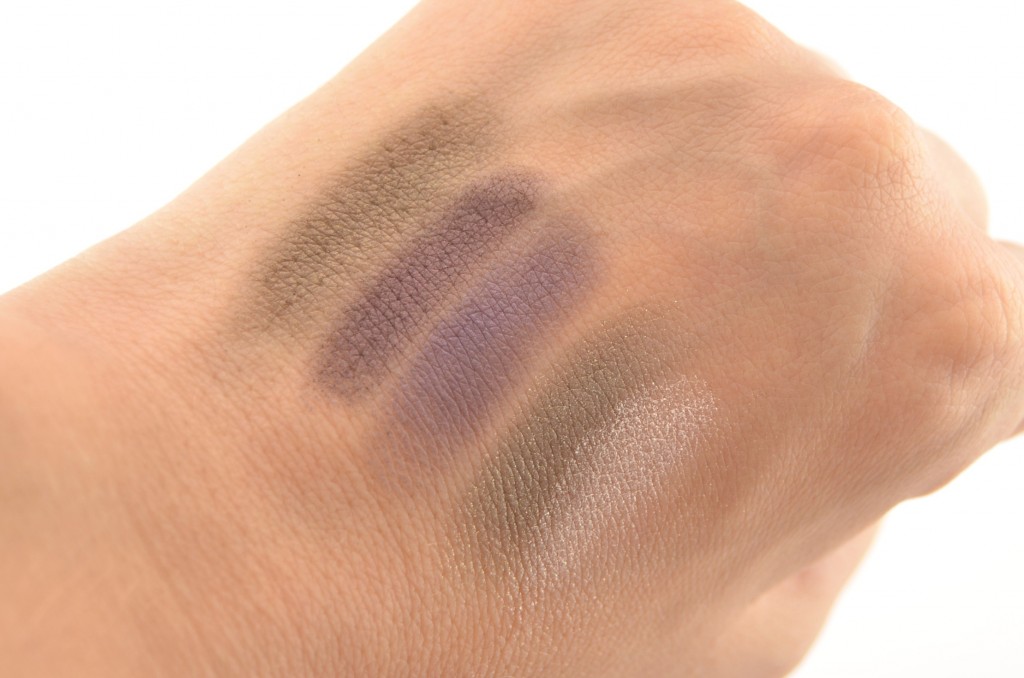 Any complete look must be finished off with jewellery for your nails, also known as nail polish. Lancôme has created 3 new Vernis In Love shades for this collection inspired by the rich hues of precious stones. Indulge your nails in purple pomegranate, intense, darken khaki, and a near-black crimson. Each shade has a subtle iridescent shimmer throughout it. For a French twist, try using a different shade of varnish on your ring finger for a quirky twist.
Lancôme Vernis in Love comes in a mini glass bottle, with black lacquered lid, and a unique formula that gives an ultra-glossy, streak-free finish. It has the perfect consistency that applies effortlessly, it is truly opaque in 2 easy coats and dries within minutes. It provides 4 to 5 days' worth of wear before showing signs of chipping. It comes in 3 new limited edition shades of Topaze Rose, Améthyste Brune and Tourmaline Noire and retails for $16.
Lancôme's Tourmaline Noire is a gorgeous rich, deep and dark black with hints of khaki and a touch of shimmer.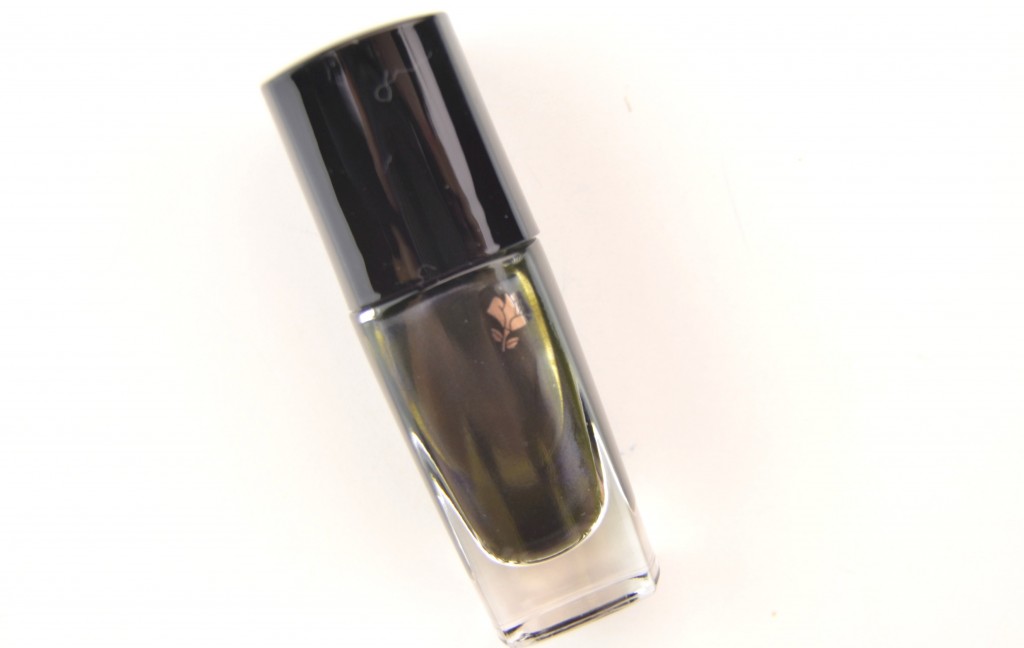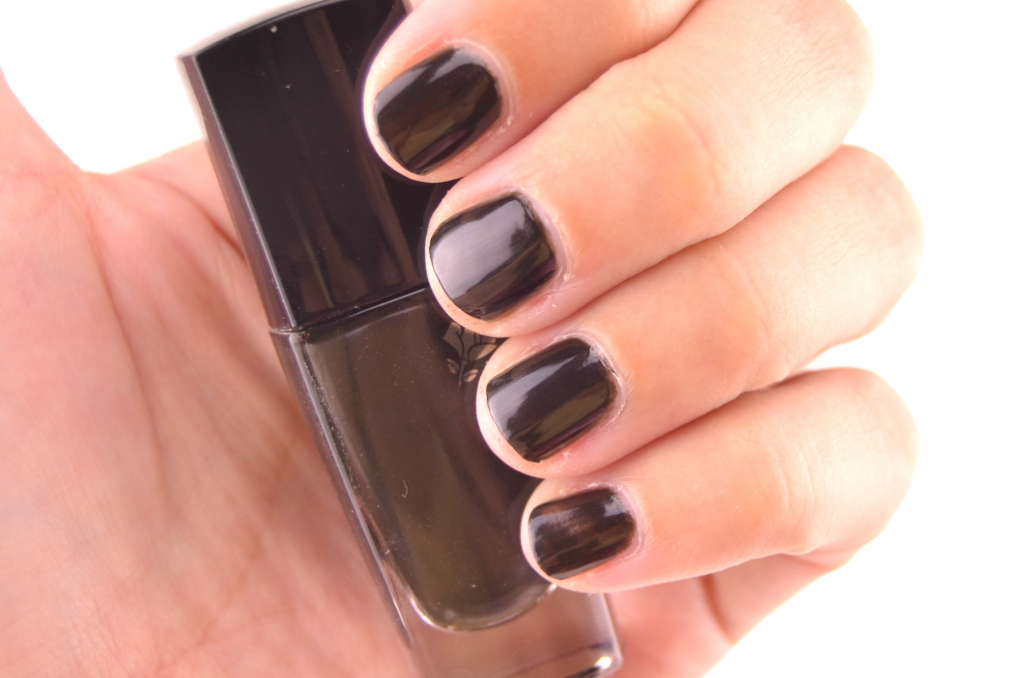 Lancôme's Topaze Rose is a stunning berry, almost black crimson shade that's going to look beautiful this Fall.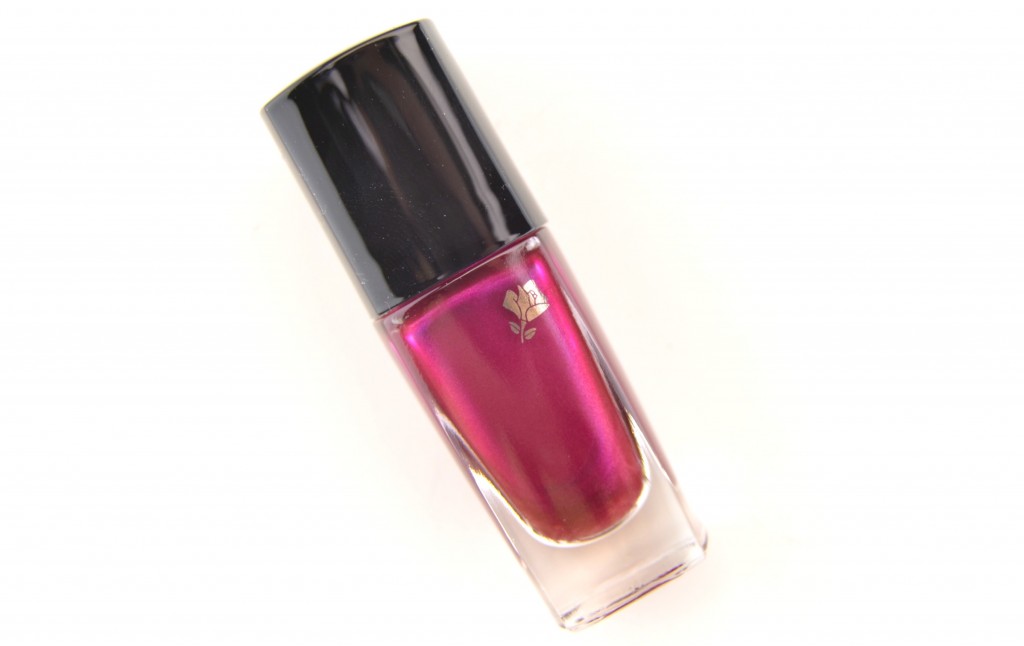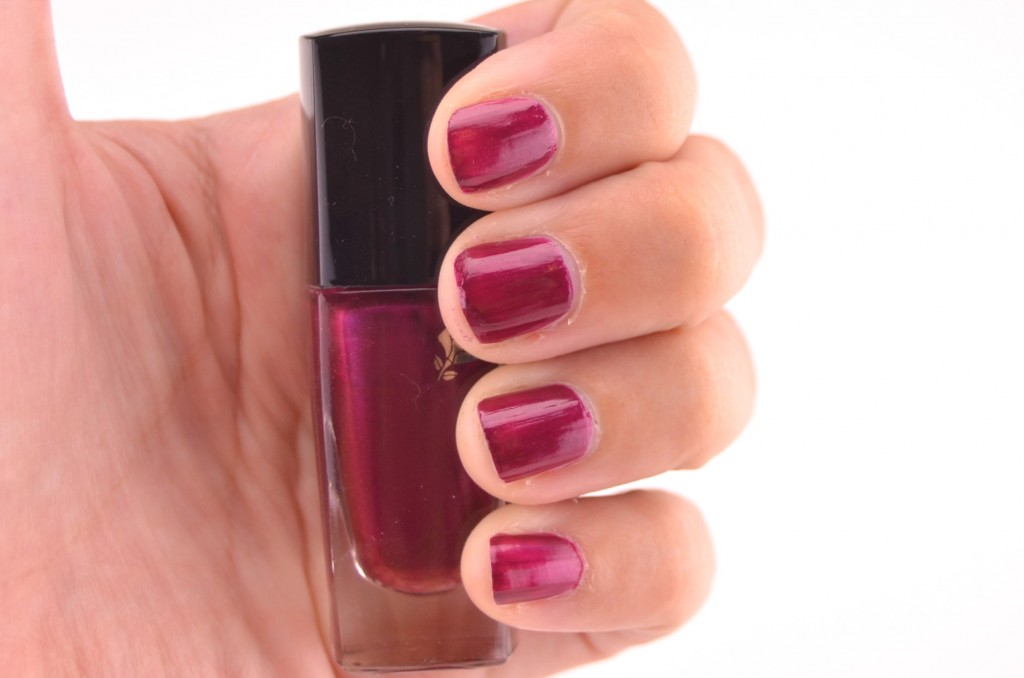 Also in the collection is Lancôme L'Absolu Rouge Lipstick in Rouge Agate Sheer, Lancôme Artliner 24H in Chrome & Amethyst and Lancôme Le Sourcil Pro in Blond, Chatain and Brun.