#BornOnTheFarm
Dairy farming is just one of the amazing aspects of living in beautiful Ontario. I remember visiting several local farms when I was little, playing with the piglets, milking cows and riding horses. Having the opportunity to experience farming first hand is something I'll always remember and highly recommend everyone experience at least once in their lifetime. Since we're taking a trip down memory lane, and chatting about something other than clothing on this fashion blog, let's chat about one of my favourite childhood meals, grilled cheese.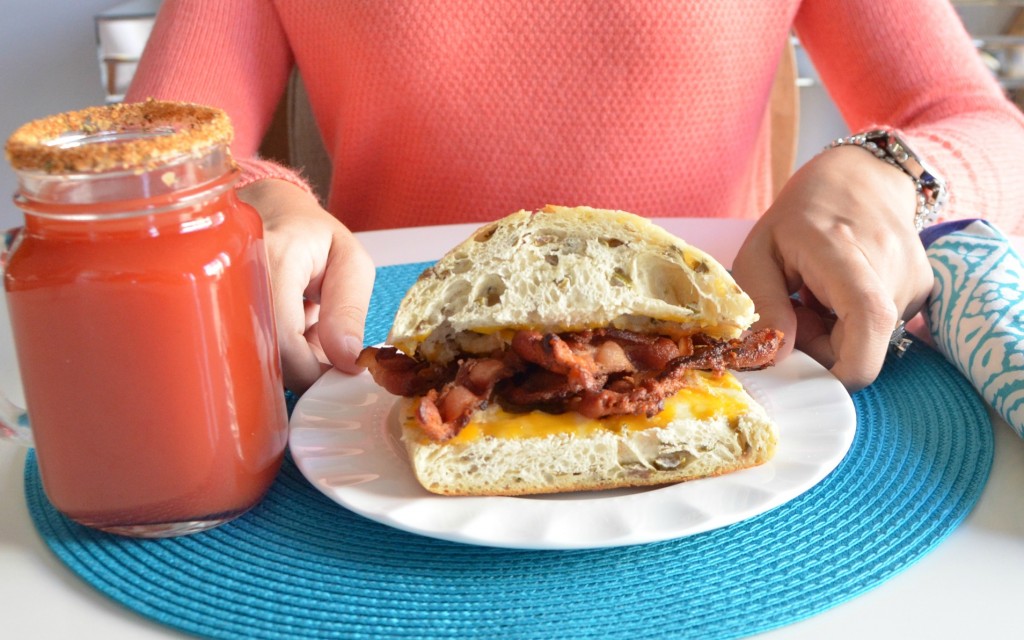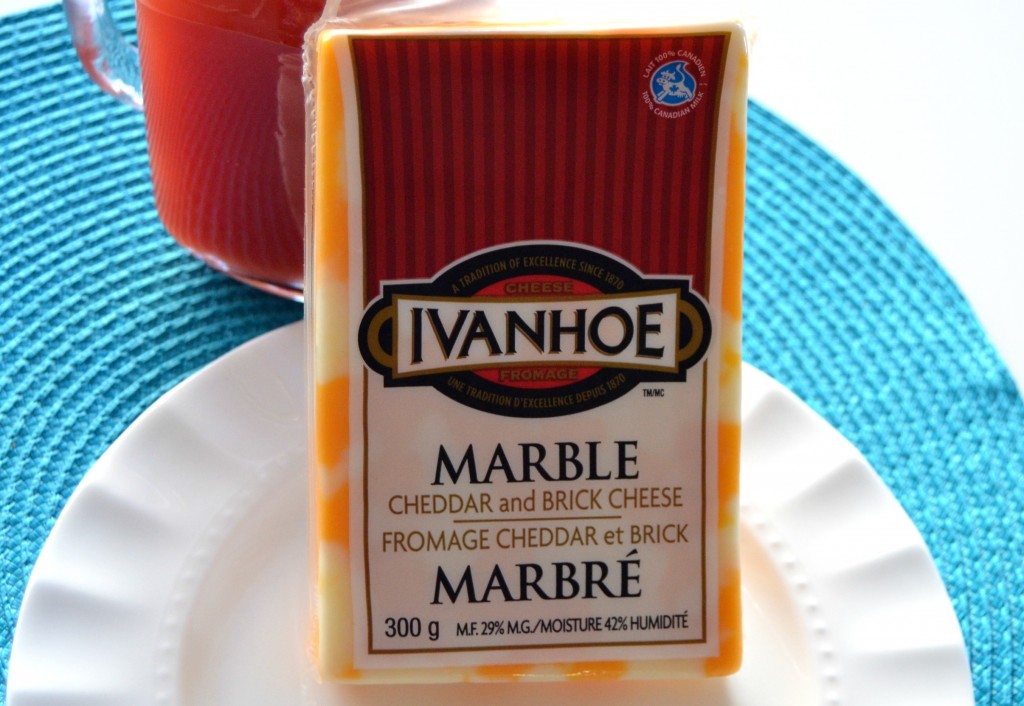 What's not to love about grilled cheese? It's warm, gooey, filled with delicious cheese and tasty toppings all on a fresh and yummy bread. Gay Lea Ivanhoe marble cheese has been a long-time favourite of mine due to its rich and creamy formula. It's gained an enviable reputation for its high quality, aged cheddar and specialty cheeses and is actually the oldest cheese company of its kind in Canada. It produces nothing but amazing, award-winning artisan cheddars and that's just a few of the reasons why I love it so much.

Because everything tastes better with bacon, I of course, add some to my grilled cheese sandwich. I simply fry up some crispy bacon, add it to the middle of the grilled cheese before I place it on the grill and watch as it instantly melts into the gooey goodness that is the Gay Lea Ivanhoe cheese. Pair it with a refreshing Caesar and you have the perfect summertime lunch.

Wanna win a year's worth of Gay Lea products (12 coupons of free Gay Lea products) hop on over to my Instagram and/or Twitter to find out how. 
I've also teamed up with Gay Lea and some other amazing bloggers to give you the chance to win a  KitchenAid Stand Mixer, valued at $450, enter below: 
"Disclosure: I am part of the Gay Lea Ambassador Campaign and I receive special perks as part of my affiliation with this group. The opinions on this blog are my own."