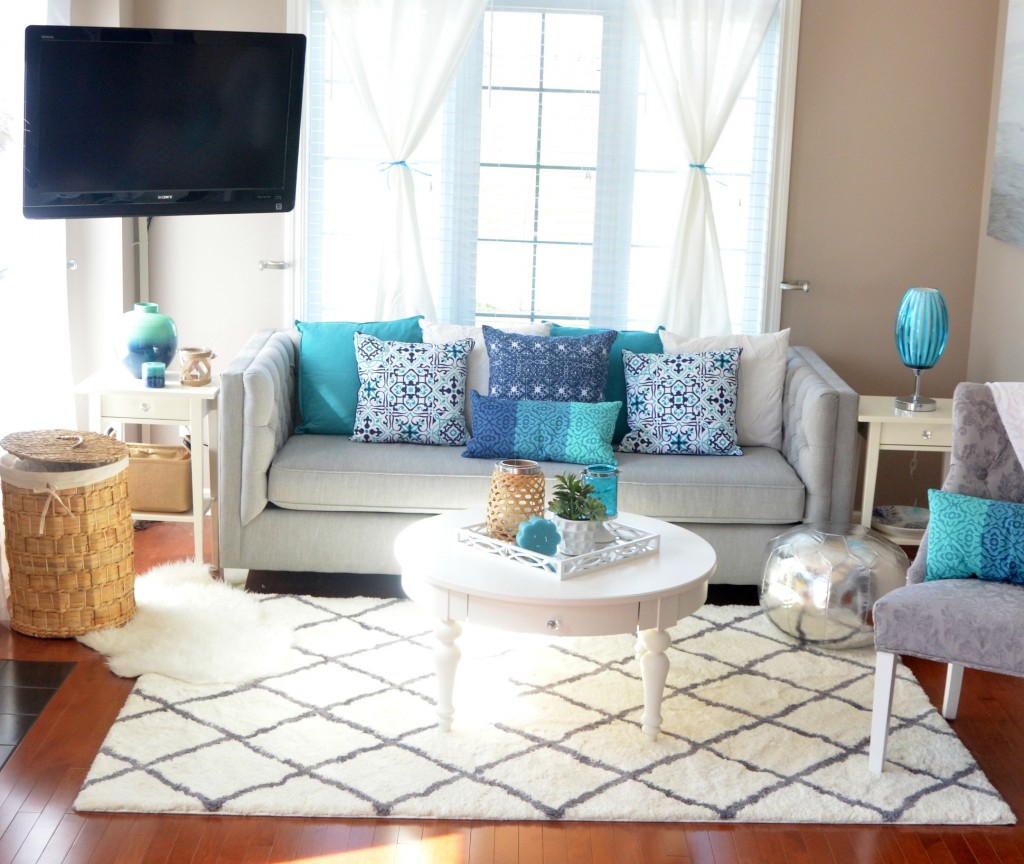 When I think of spring, the first thing that comes to mind is colour, and lots of it. Since this fashion blog is so much more than just clothing, I thought I'd chat home decor today. Just like in fashion, adding a fresh new colour scheme to your look or home is an excellent way to revamp your look or home and gets you in the mood for warmer days ahead. Although adding a fresh coat of paint or wallpaper can be an inexpensive way at bringing new life to any room, it can also be quite time consuming, if you don't know what you're doing. I find that adding a few colourful accents, a few accent pillows, some candles and maybe some fresh flowers can instantly make a huge difference in your home.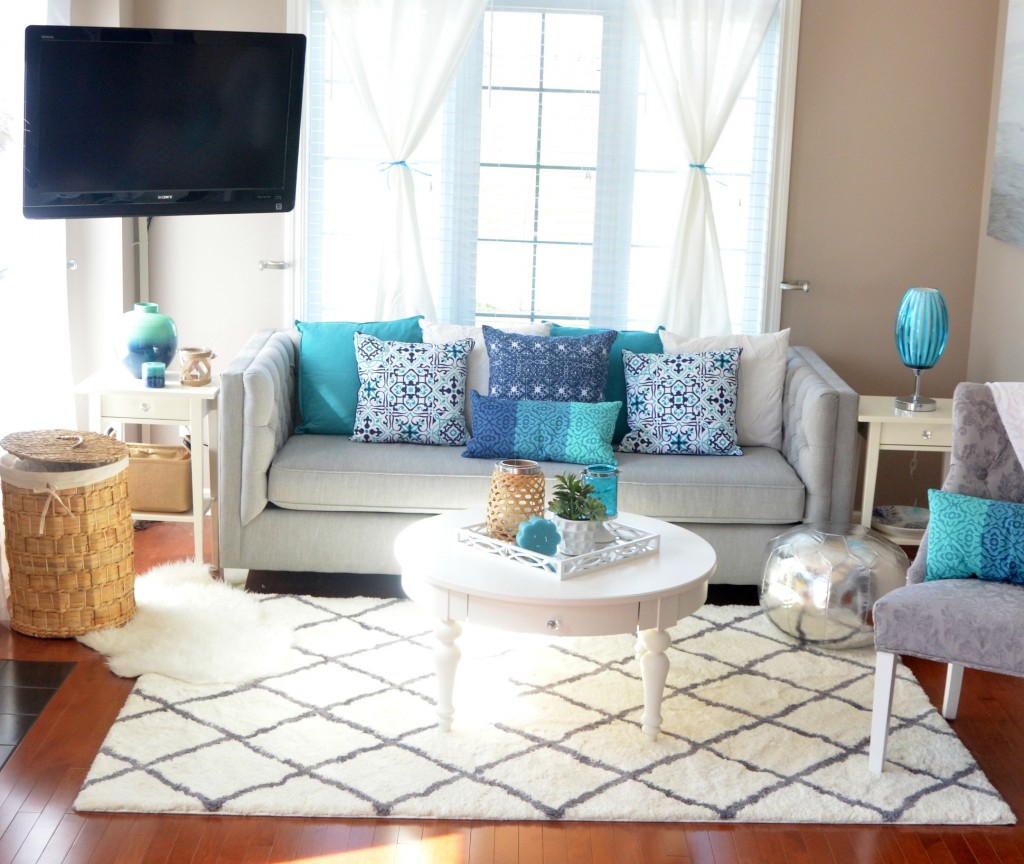 I've always been inspired by Morocco's rich culture and alluring interior design style, so it's only natural that I fell in love with Bouclair's new Turkish Style Collection. It's full of earthy tones mixed with strong accent pieces in vibrant turquoise and blue shades. It features lively prints and patterns, oriental-style lanterns and rich greenery. The Bouclair Turkish Style collection is all about the little details and finishing touches that make a house a home.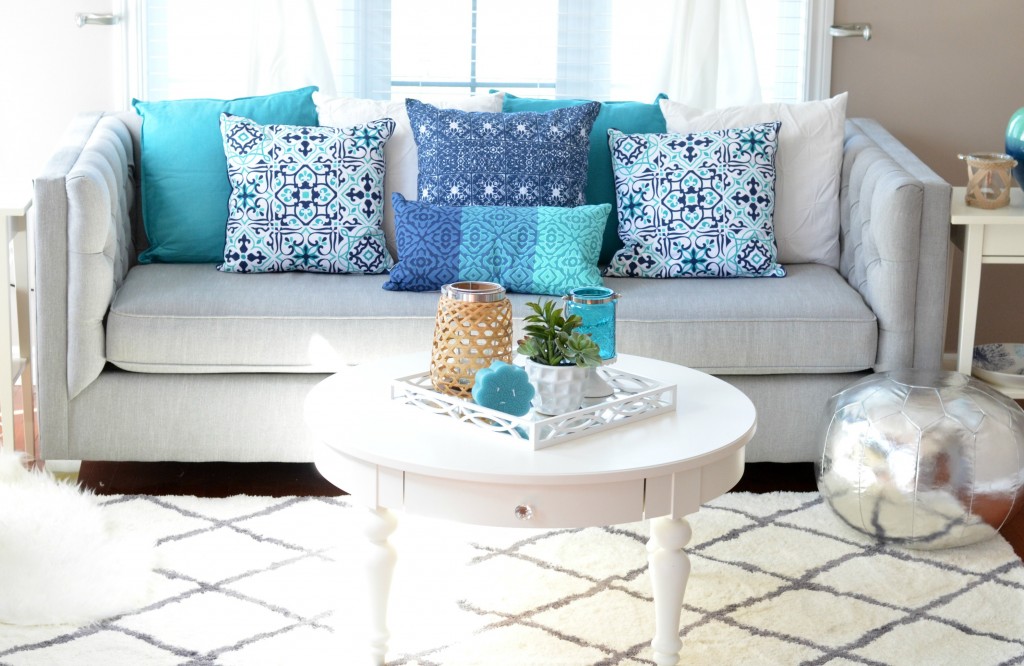 On my sofa you'll find 2 white Akira pillows, 2 teal Veda pillows, 2 teal and navy Tora pillows and a navy Donoma pillow.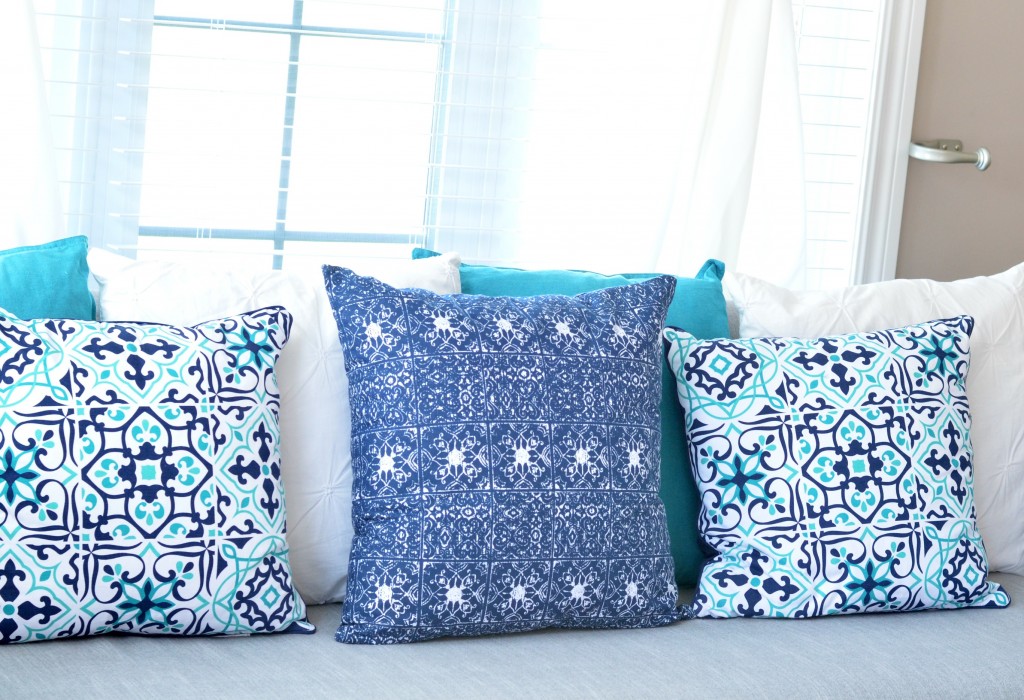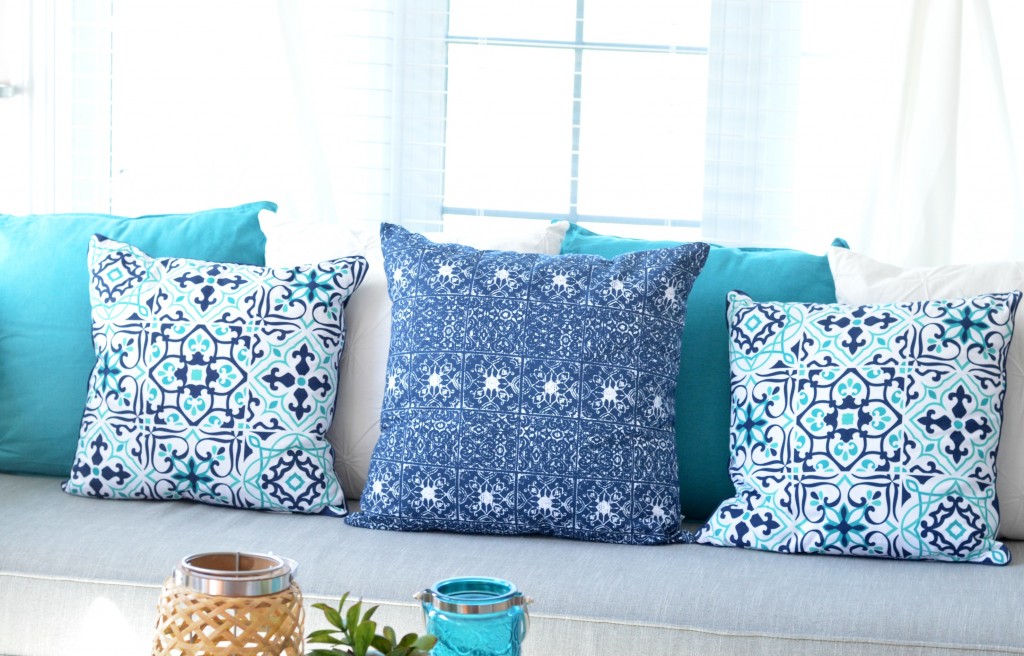 On my coffee table I placed a bamboo lantern with a metal handle, a decorative succulent in textured ceramic pot, a ethnic pattern glass lantern with metal handle and mini floral candle .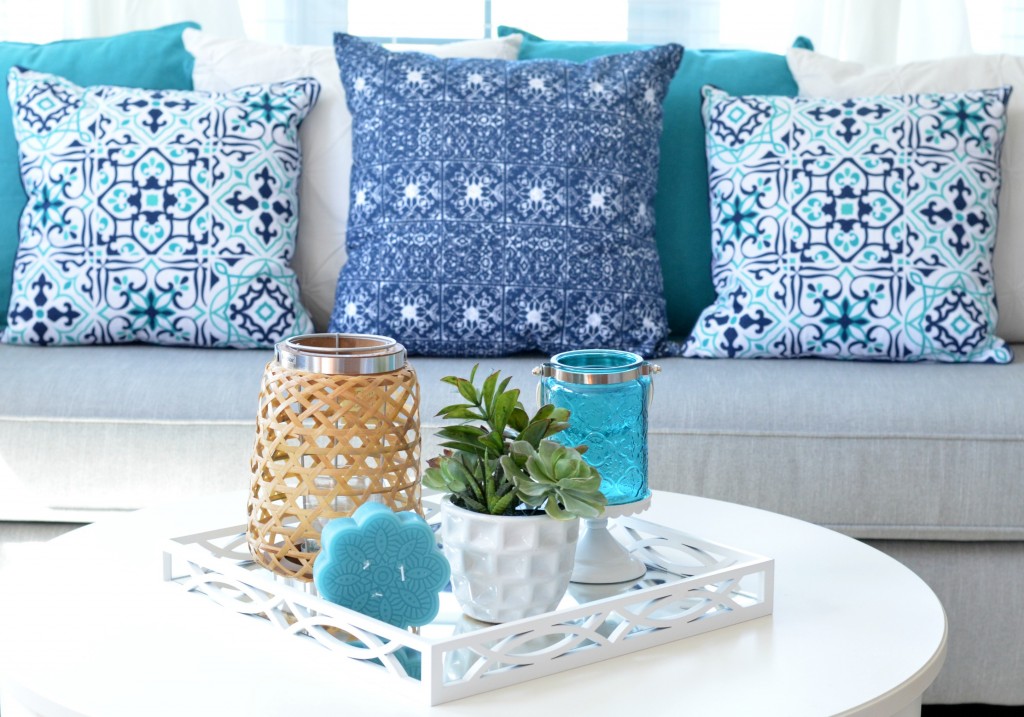 On the one end table you'll find a teal table lamp with a Turkish Style Decorative Ceramic Plate underneath.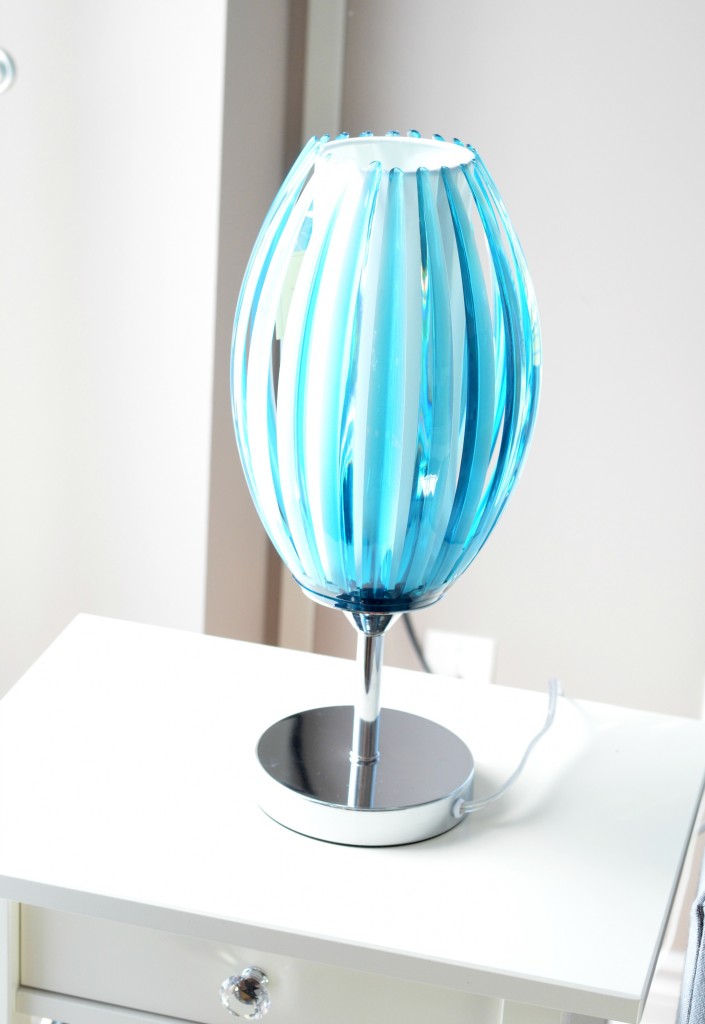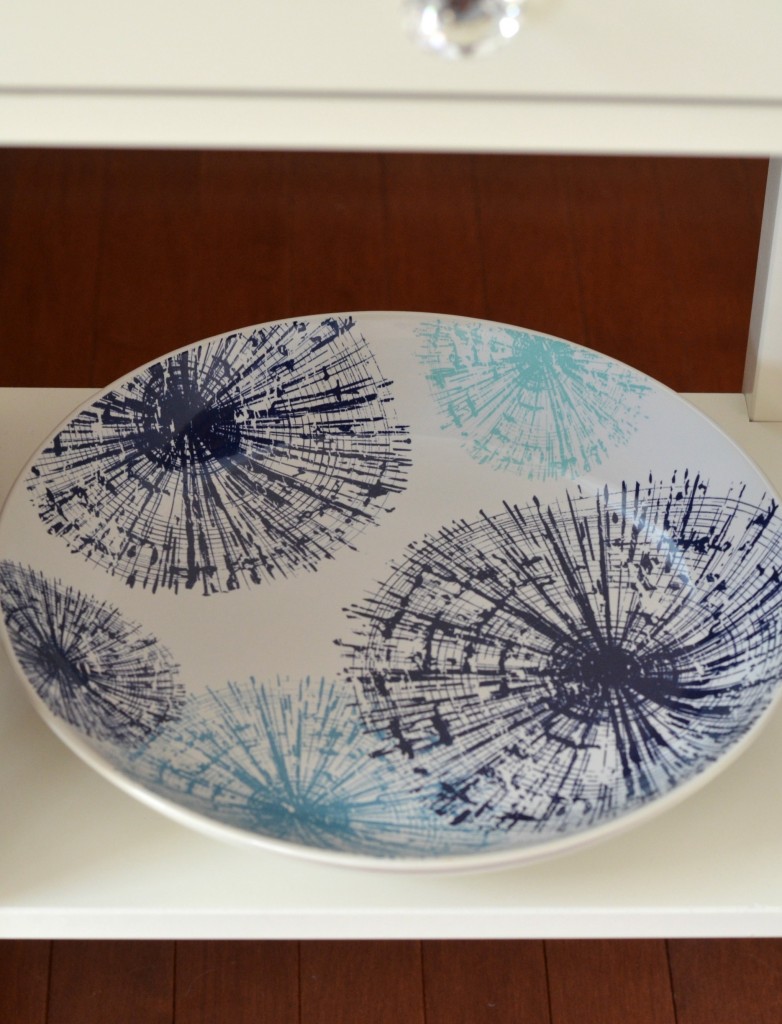 And on the other table I showcased a round ombre bamboo table vase, a mini bamboo lantern, a three-tone candle and a jute storage basket with linen lining underneath.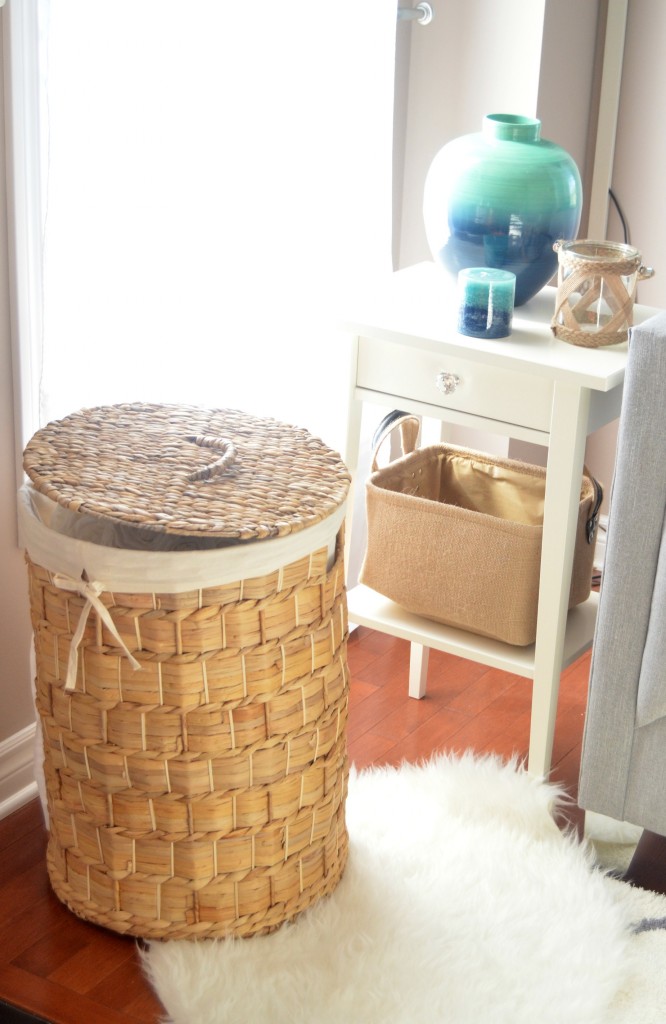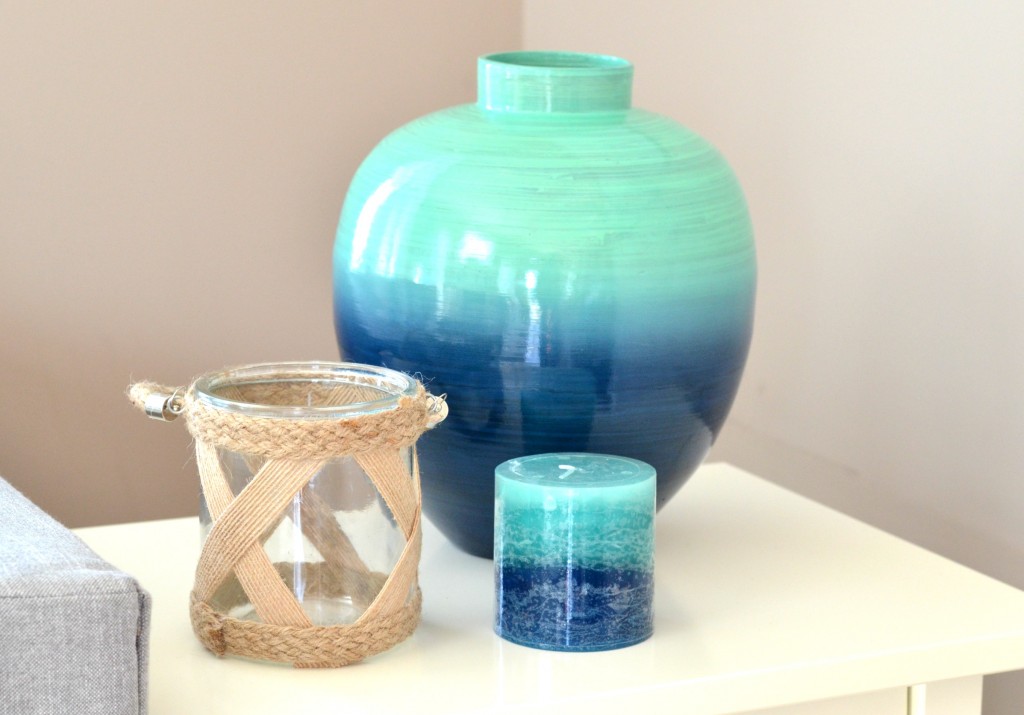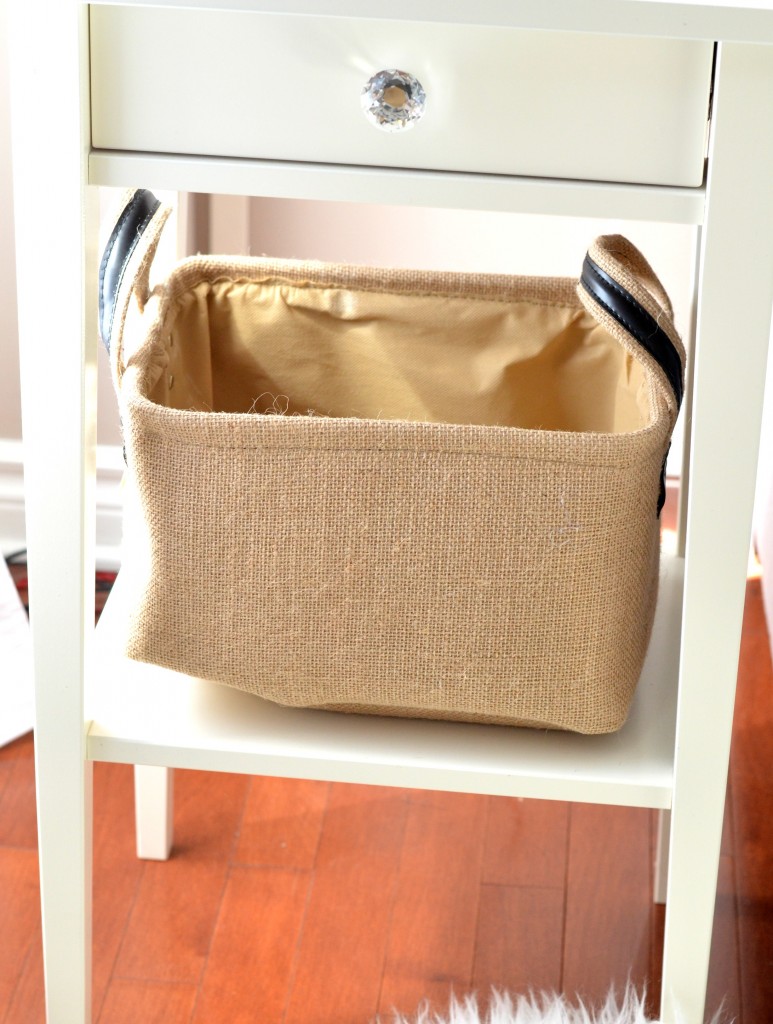 Of course no room is complete without a Moroccan pouf. It's an excellent way to add extra seating and a pop of colour and texture.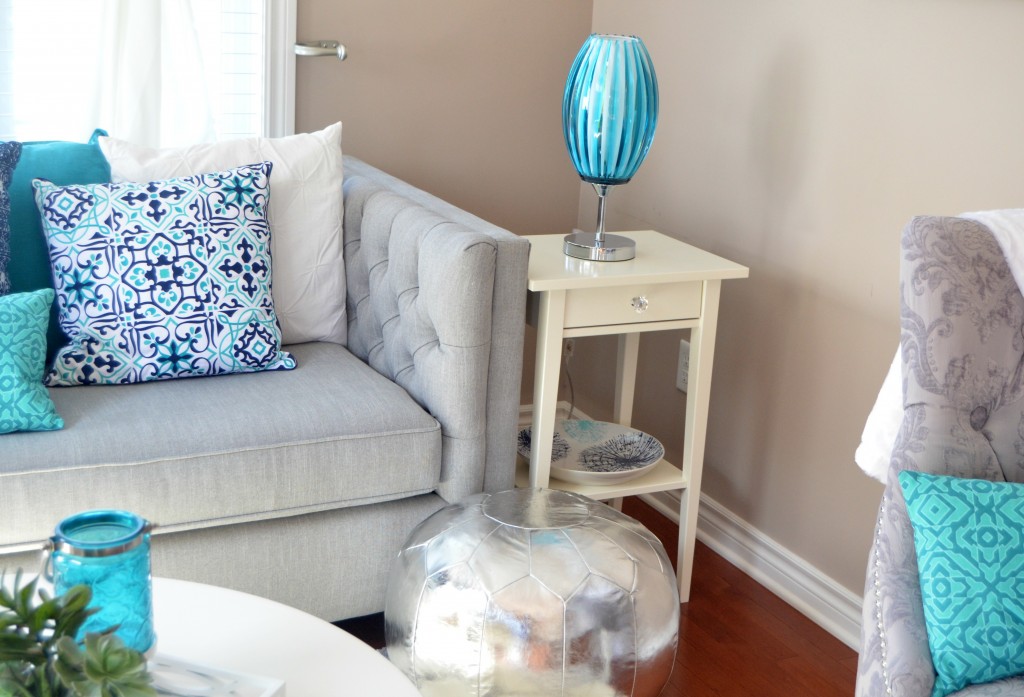 Greenery instantly adds a breath of fresh air to any room after a long and cold winter. If you're anything like me, and can't seem to keep anything alive, adding a faux floral arrangement is an excellent alternative to the real thing. Bouclair has a large selection of succulents, cactus, potted greenery and shrubs that look so real, no one will ever know you're faking it.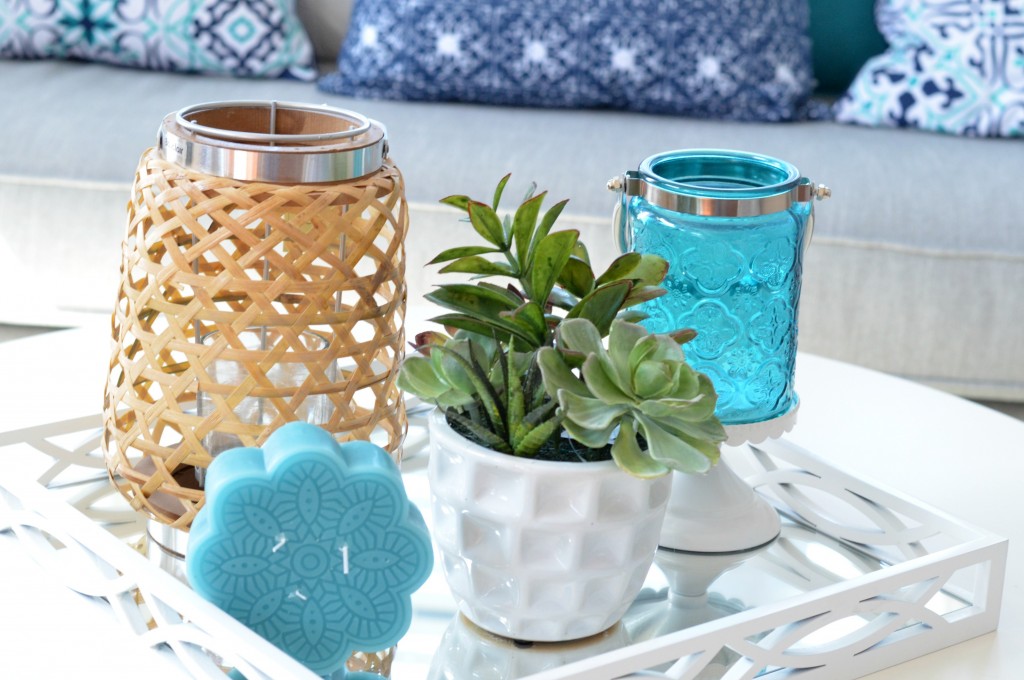 If you're feeling motivated by these cool luscious shades that reflect both the sea and sky, the new Turkish Style collection will instantly transport your home into a Mediterranean paradise. Also be sure to take part in Bouclair's IG contest that's happening right now.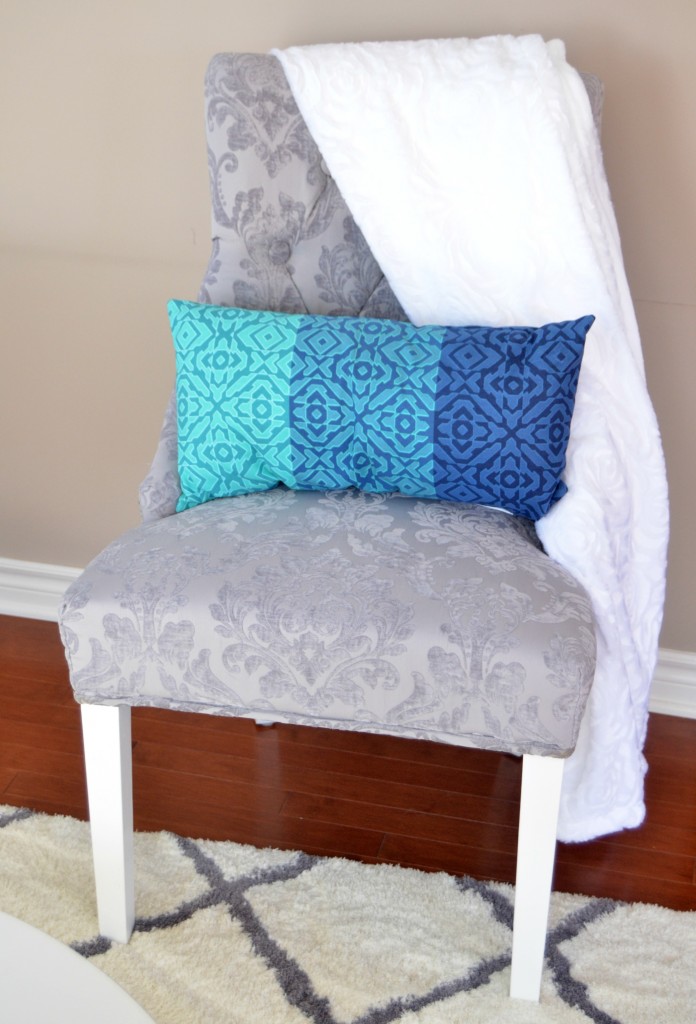 Simply snap something blue that inspires you, may that be a home décor piece, a fashion item or even something from nature, share on Instagram, tag @Bouclair and use hashtag #bouclairblue and you'll have the chance to win a $150 weekly gift card. Contest ends May 3rd, 2016.