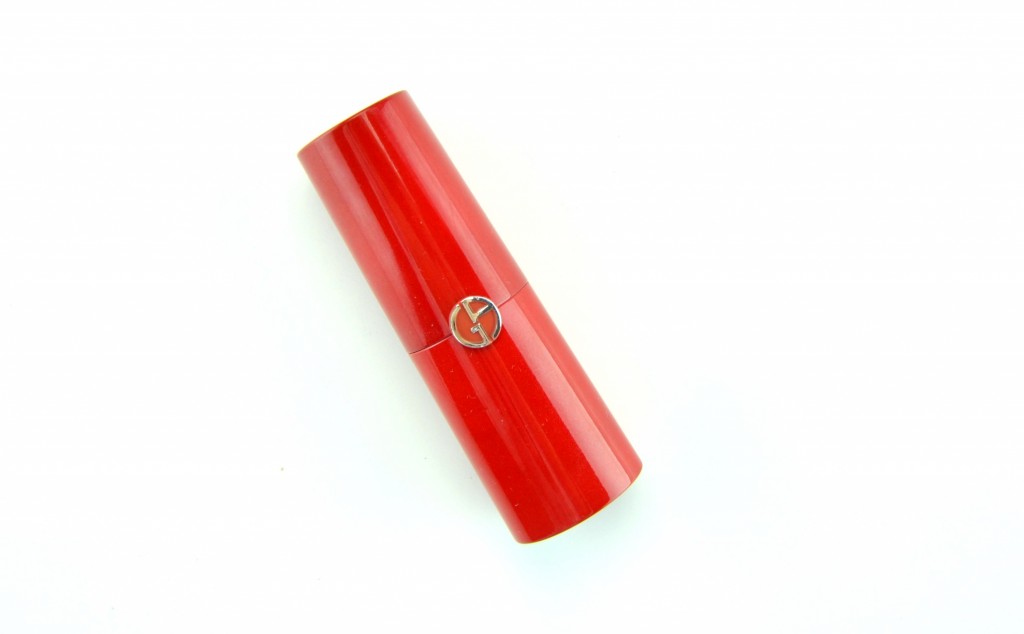 CC Lipstick

Just wanted to quickly share with you my favourite lipstick at the moment, which just so happens to be perfect for the holiday season. The not so new, Giorgio Armani Rouge Ecstasy CC (colour and care) lipstick launched last year as the first CC lipstick on the market. It's a unique blend of moisturisers with the skincare properties of a balm, combined with vibrant colours. The line features 36 unique shades from your everyday nudes to pinks, sexy red, corals and berries, a little something for everyone.
Giorgio Armani Rouge Ecstasy comes packaged in a beautiful red, high gloss tube with magnetic closure and the Armani logo branded on the side. It has a soft and creamy texture that literally glides onto the lips like butter. It's lightweight and extremely comfortable despite the rich formula, you won't even notice you're wearing a lipstick, I promise. It does have a subtle sweet rose scent once first applied, but quickly disappears after a few short minutes. It's longwearing, a good 7 hours without fading or feathering.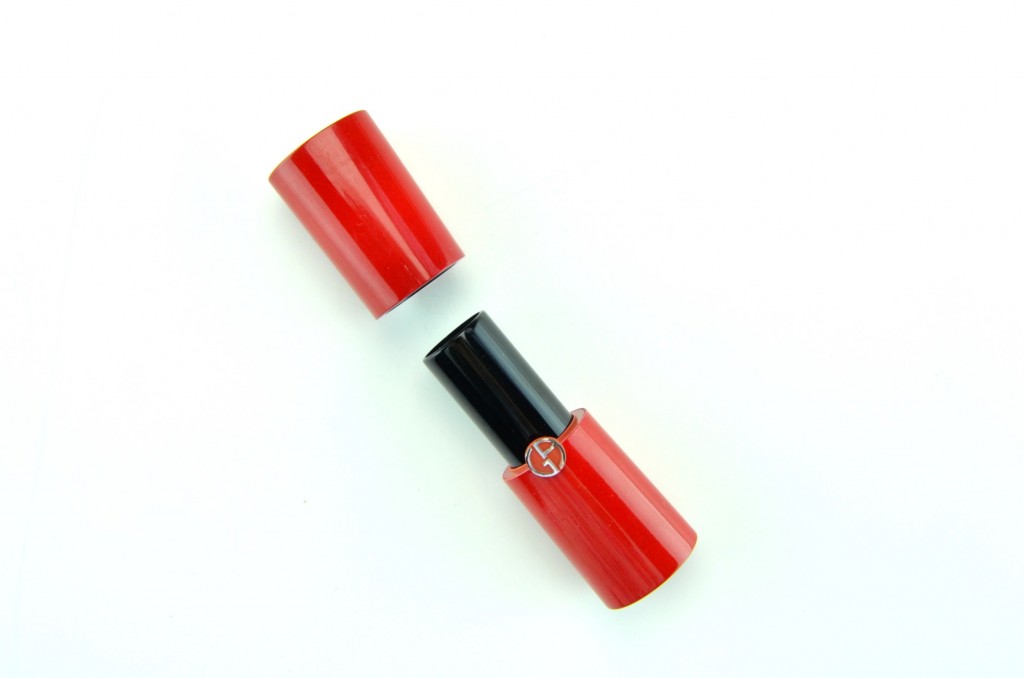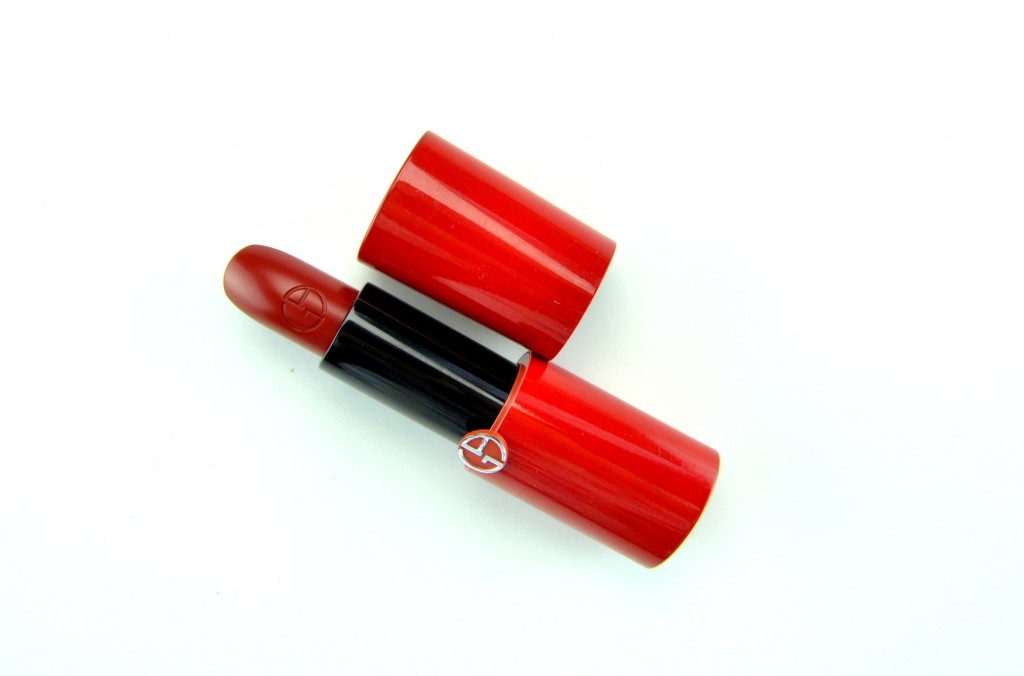 Giorgio Armani Rouge Ecstasy #400 is Armani's signature red and I can see why. This blue-based red will look stunning on every skin tone and complexion. Like all blue-based lipsticks, it also makes your teeth look whiter, just in case you've had one too many glasses of red wine over the holidays. It's slick and smooth formula is truly unique and extremely comfortable. The colour is intensely pigmented and truly opaque in a single swipe. It actually lasts a solid 6 to 7 hours, even with eating and drinking. Talk about staying power. I also find it does an excellent job at keeping my dry lips hydrated and moisturized throughout the wear. I truly believe this is the perfect holiday red lipstick that you can wear throughout the day and well into the evening. It retails for $34.