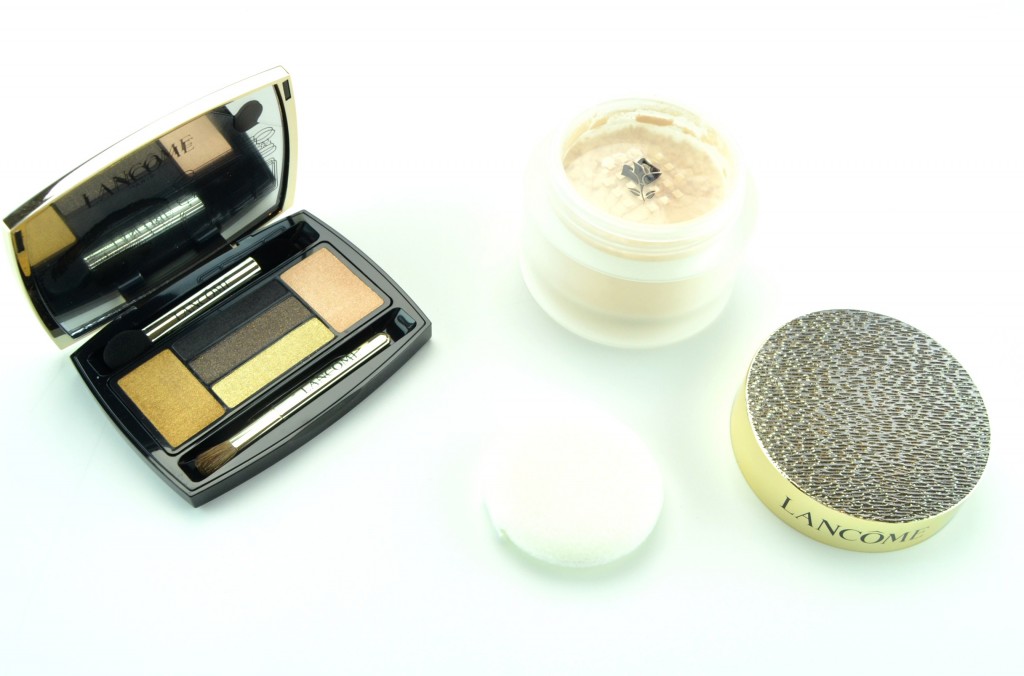 Winter Parisian Nights
Lancôme Parisian Lights Collection is a lavish collection inspired by the beauty and landscape of a cold, Winter Parisian night during the Holiday season. It brings together a touch of glittering illumination and celebrates the traditional holiday golds with a twist. A stylish new interpretation of the smoky eye, warmed by the touch of cabaret red on the lips and followed up with precious gems, decorated with gold dust or fully metallic on the nails. The skin is simply sublime and radiant with a subtle veil of gold.
Lancôme Parisian Lights Hypnôse Palette comes beautifully packaged in a similar case like the traditional black lacquer Hypnôse Palette, but this time done in a textured gold with black base. It still has the signature Lancôme rose on the bottom right corner, but in black and much more subtle. It has a magnetic closure and full length mirror on inside lid, but also comes with screen protector that gives you ideas on how to create that perfect look using the shades within. It features 4 different shadows and built-in eyeliner along with 2 high precision applicators for easy application. Although not all shades are extremely pigmented, you can easily build them up to create decent colour payoff. Each shadow is creamy in texture, glides on smooth, is extremely blendable and lasts throughout the day without fading or creasing, when used with a good primer. Even though each shade has a fair amount of shimmer, I didn't experience any fallout.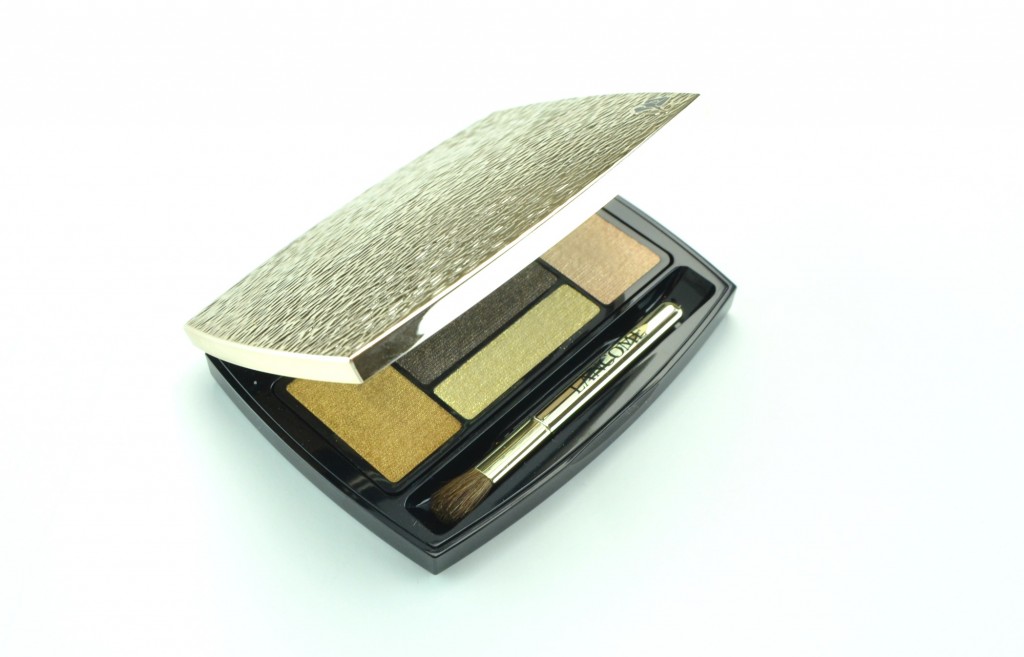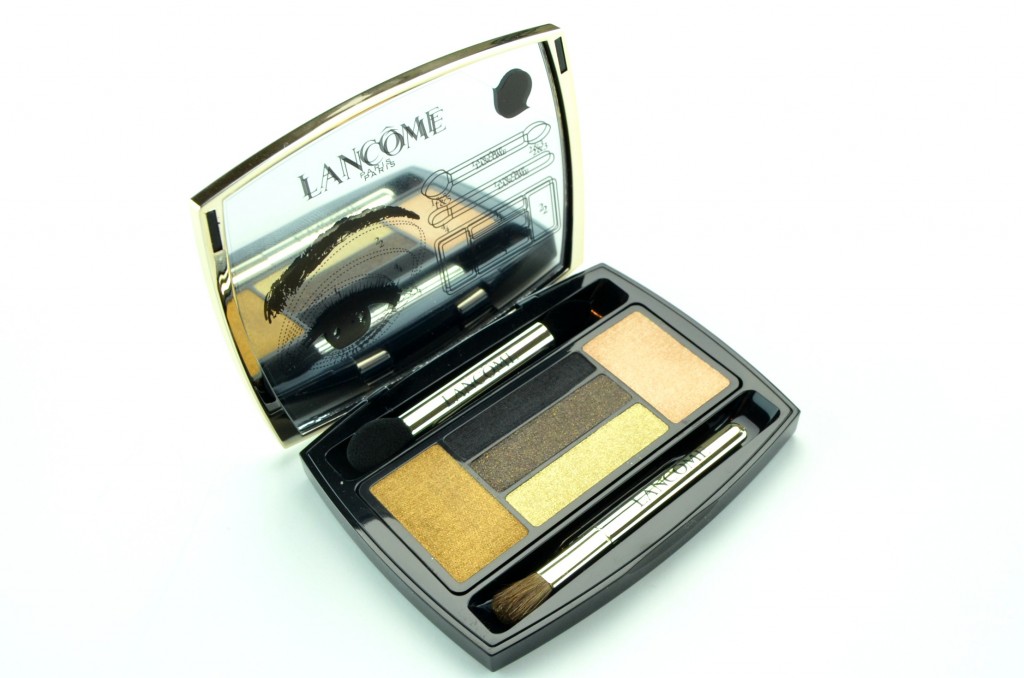 Lancôme Parisian Lights Hypnôse Palette has the perfect shades to help you achieve a sultry eye look this holiday season. The unique colour combination can take you from day to night by adding a few of the darker shades into the crease and smoking it out. The first shade is a rich and deep coppery/ bronze with a gold foil like metallic finish, second is deep black with a matte finish that makes the perfect eyeliner shade, the third is a rich brown with a hint of purple and gold glitter, fourth is a pale beige gold with a golden sparkle that's perfect as a highlighter shade, and finally an iridescent peachy nude pink with a slightly silver sparkle. Creating the perfect classic smoky eye is easily achievable and can easily take you from day to night. The subtle shimmer throughout makes it extremely festive for this time of year. It retails for $55.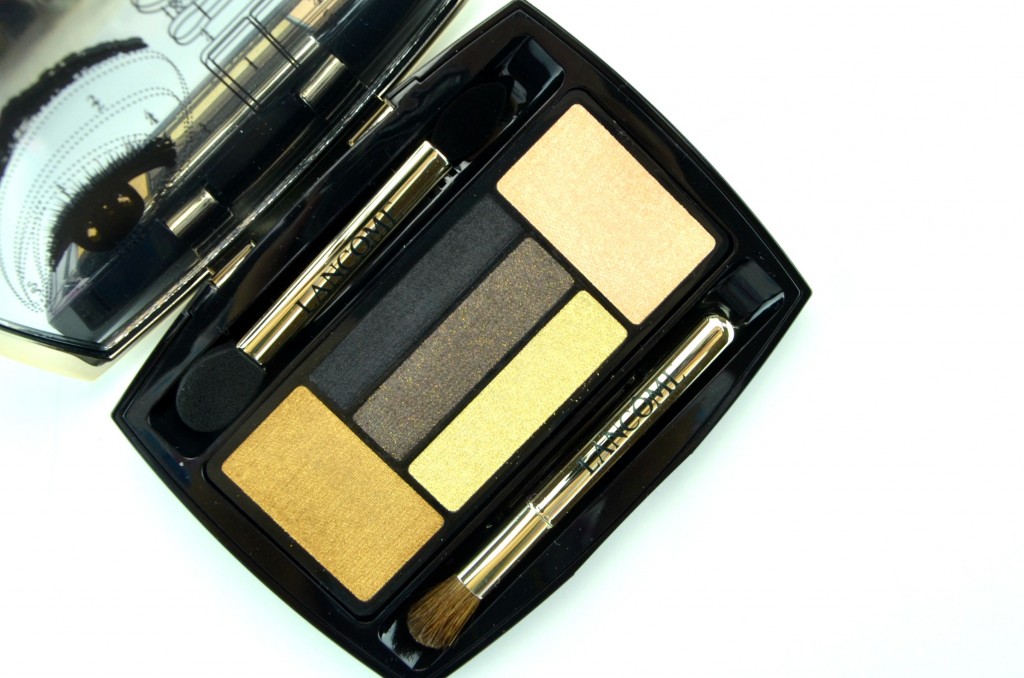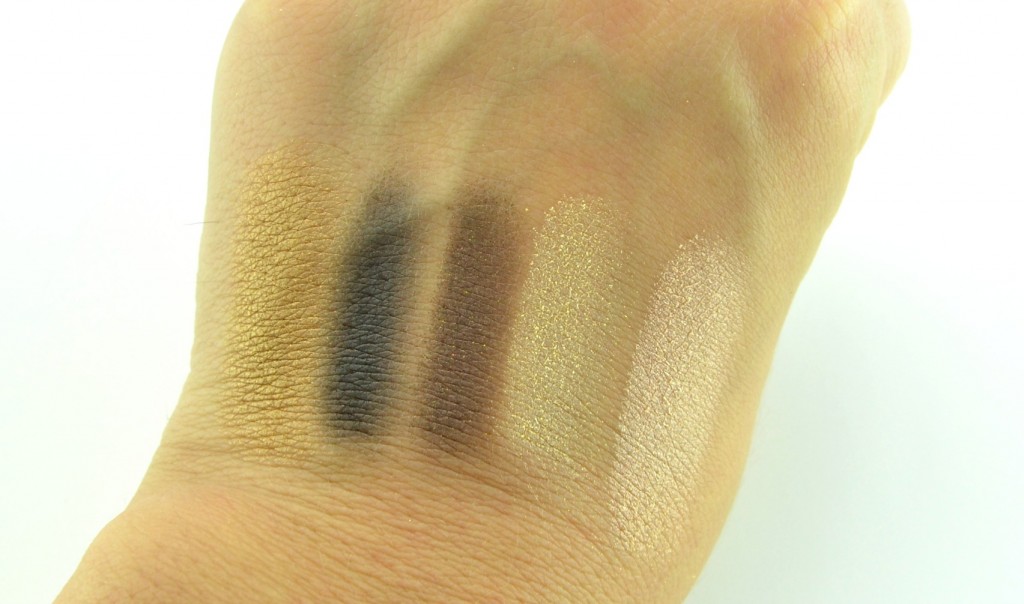 Lancôme Poudre Lumiere Parisienne Lights come in a semi-transparent plastic jar with the same textured gold lid as the Lancôme Parisian Lights Hypnôse Palette. It comes with an ultra-soft powder puff for easy application. It's finely milled, lightweight, nude, iridescent loose powder is extremely soft in texture and has fine gold sparkle throughout it.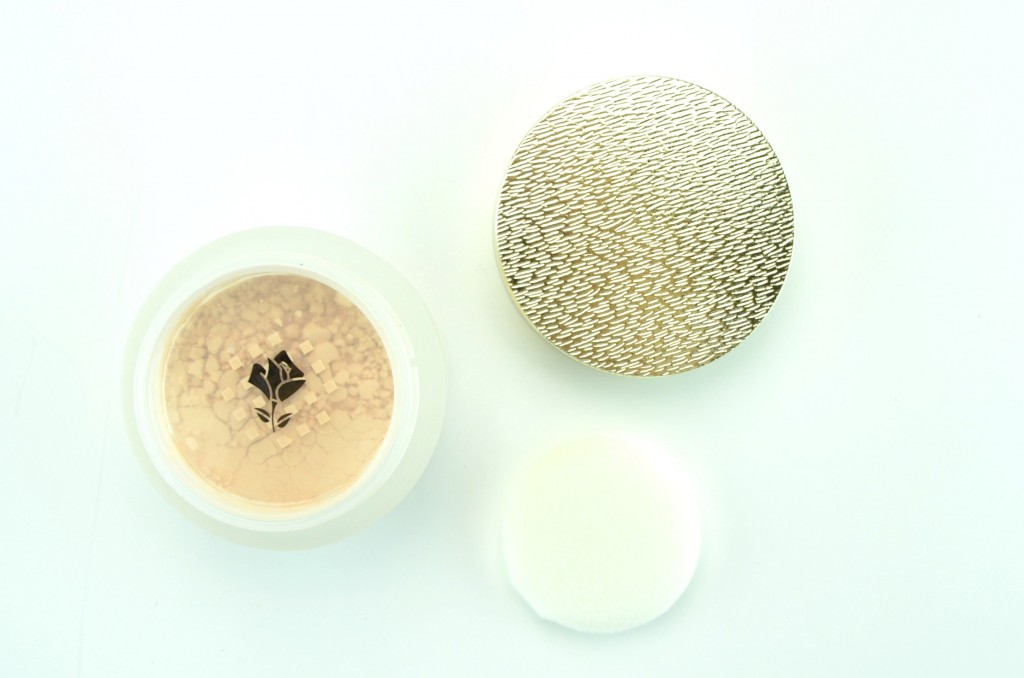 Lancôme Poudre Lumiere Parisienne Lights can be used on both the face and décolleté to give a soft glow with a hint of glittery radiance to your complexion. Dust it down the centre of you nose, the high points of your face, like the cheekbones and the inner corner of your eyes for a subtle, shimmery effect. It retails for $60.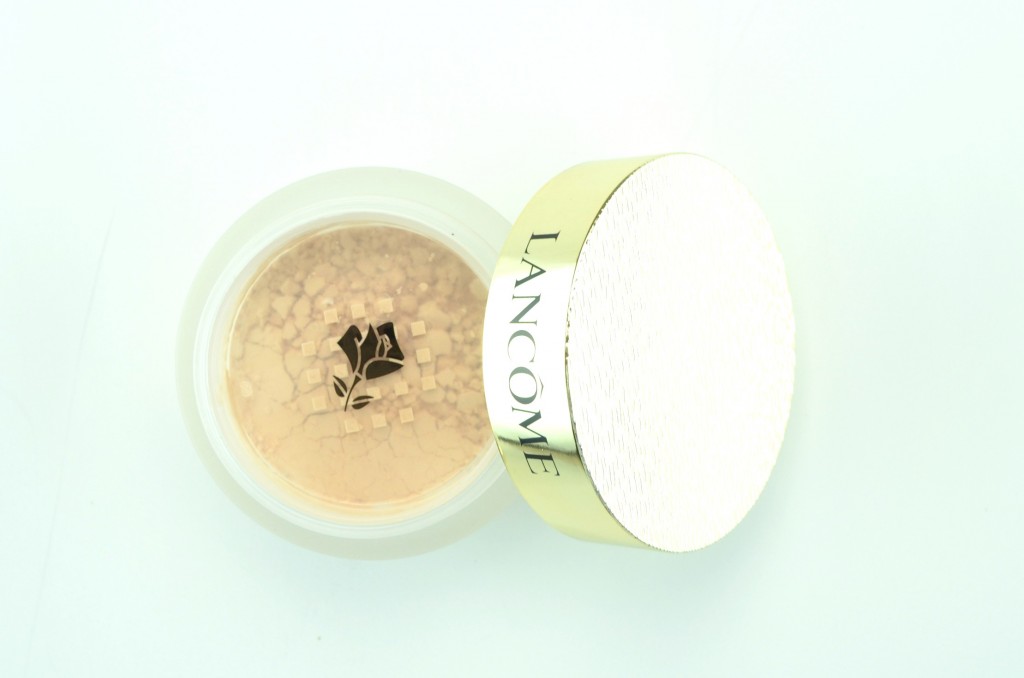 Also in the collection 3 Lancôme Hypnôse Dazzling in Vendôme, Rouge Cabaret and Soirée Parisienne, 2 Lancôme Artliner in Noir and Cinnamon, Lancôme Nail Tattoo, 3 Lancôme Holiday 2014 Vernis in Love in Rouge Cabaret, Vendôme (exclusive to Lancome.com), Illuminations and Lancôme L'Absolu Rouge Lipcolor in 165 and 484.