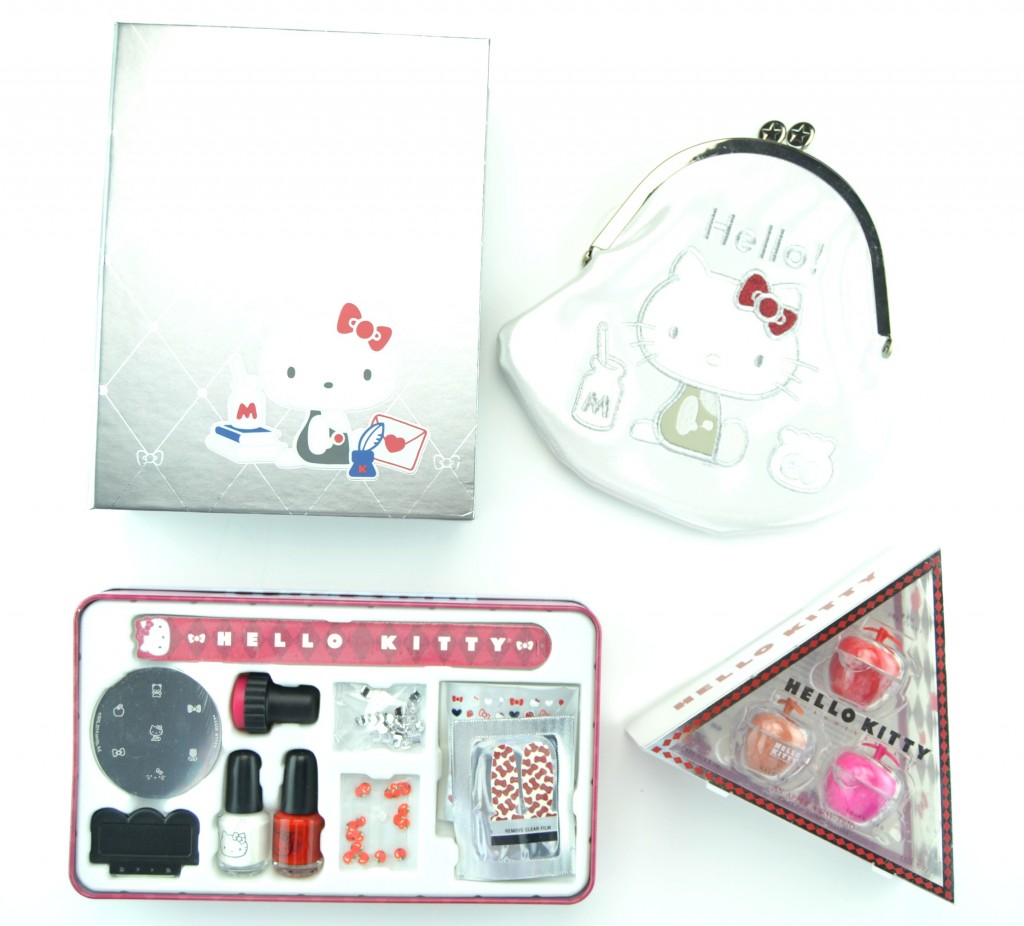 Exclusive Collection

I've never really been on the Hello Kitty bandwagon like so many others, I never really saw the appeal until I laid eyes on the new Hello Kitty 40th Anniversary Collection at Sephora. It totally represents her iconic, adored and playful spirit in this 9 piece, exclusive collection. This fun, yet sophisticated, collection mixes the essence that is Hello Kitty with a touch of style. The collection pays close attention to detail with charming designs and luxurious formulas that are infused with ingredients that Hello Kitty loves. Hello Kitty Beauty is the ultimate must-have, limited edition gifts for any female, young or old, on your holiday list this season.
The Red Bow Beauty Diaries takes a closer look into Hello Kitty's life with some of her top beauty secrets all packaged into a beautiful case. Open the diary to reveal a special message from Hello Kitty herself as she gets ready for her party. This collectible set features 15 exclusive Hello Kitty cosmetics, anything from lip glosses to eyeshadow sticks, to liquid eyeliners and nail appliqués, along with a few trinkets like a mini coin purse, hair tie, hair mascara and bandages. It retails for $65.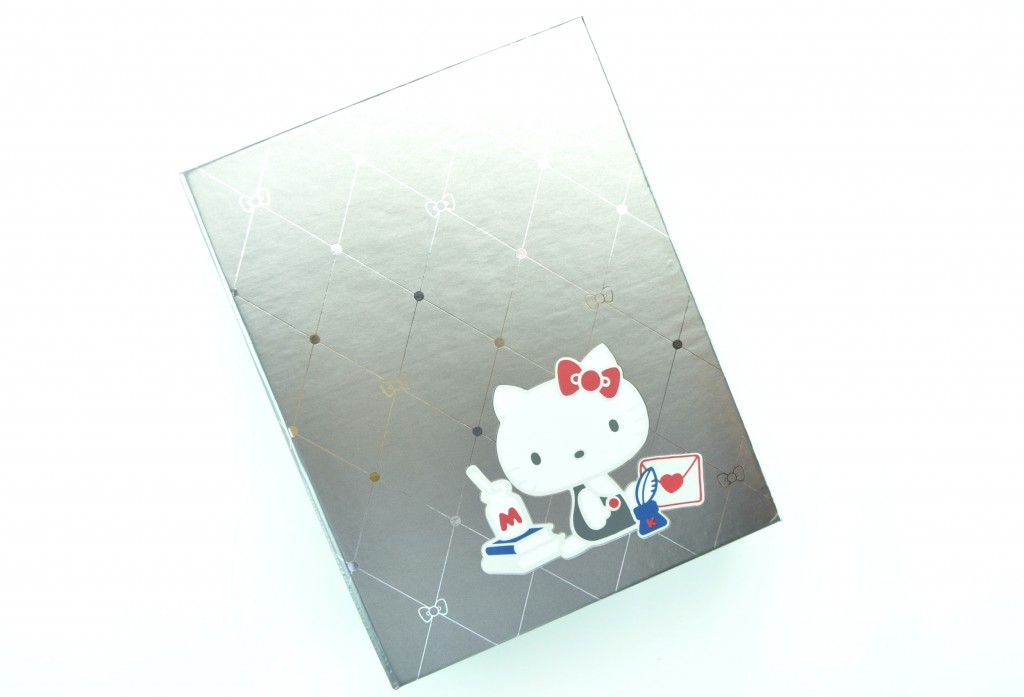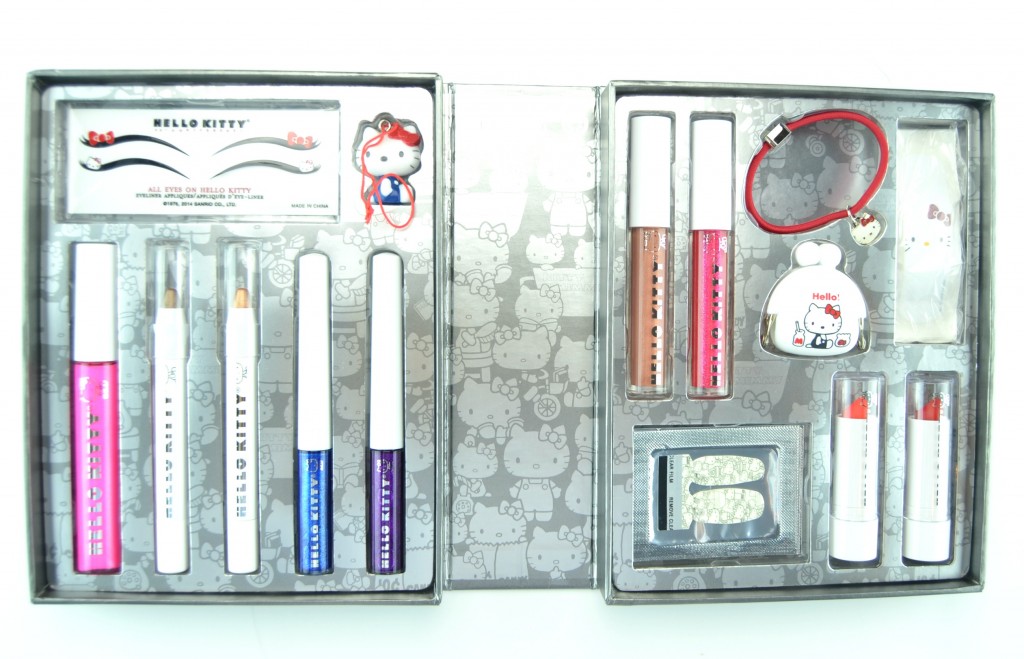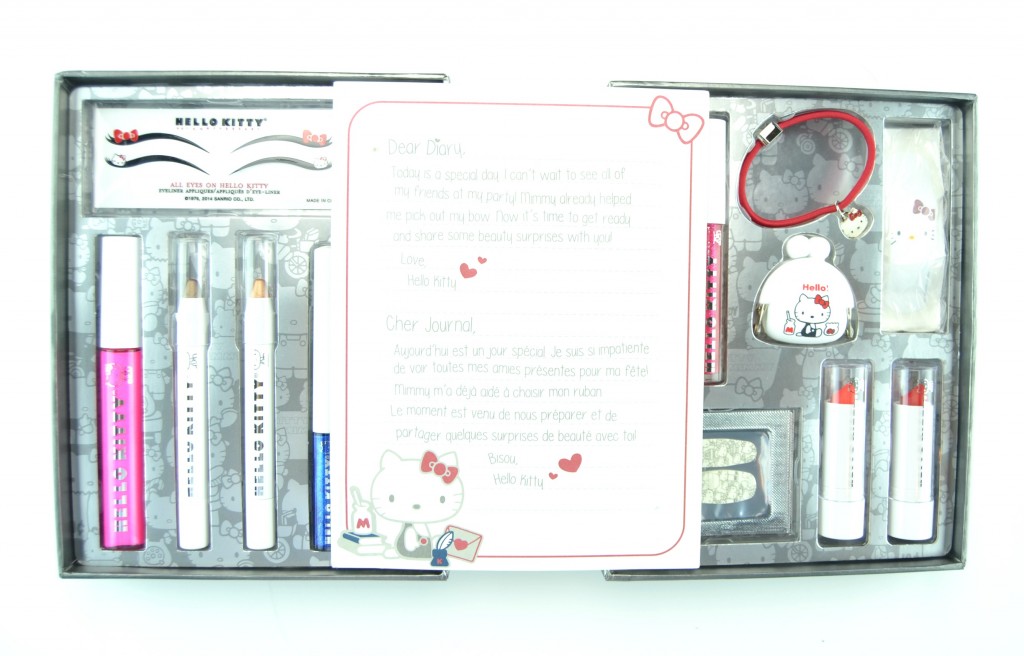 The Red Bow Beauty Diaries contains 2 Plush Pout Lip Balm in Cherry Red and Coral Crush that helps to give a sheer wash of colour to the lips. It has a smooth and non-sticky formula that glides across the lips with ease and keeps them fairly moisturized throughout the day. The 2 XOXO Lip Glosses in Strawberry Pink and Toffee Nude surprisingly are fairly pigmented with a pretty shimmer throughout to give a gloss effect to the lips. Again, both are non-sticky, lightly scented and stay put for a few hours before wanting to reapply.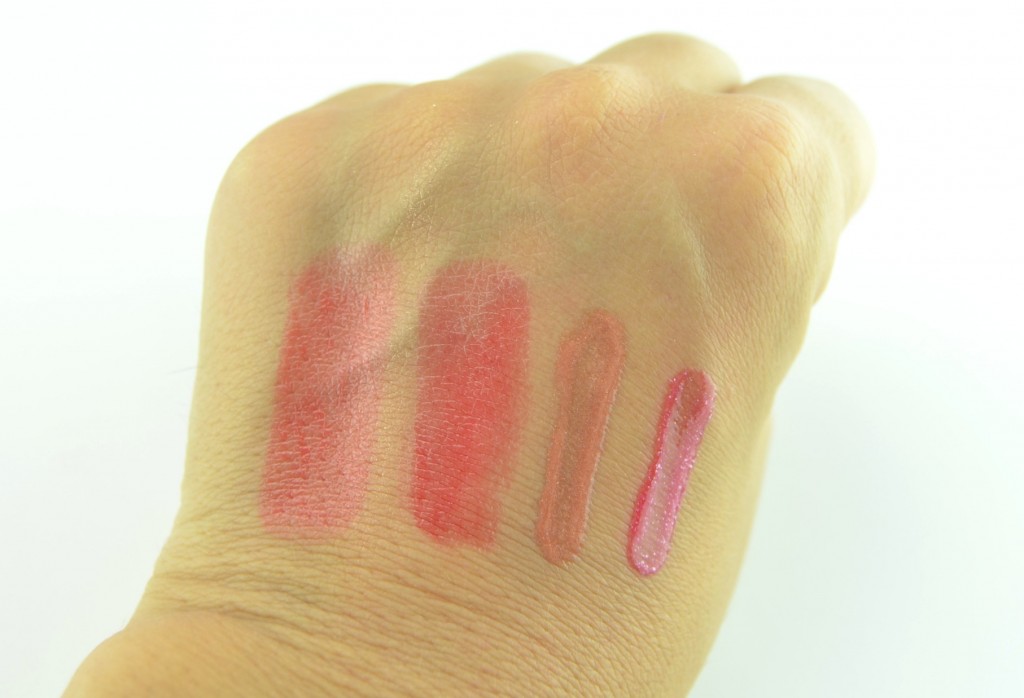 You also receive 2 Pretty in Pearl Eyeshadow Sticks in Hot Cocoa and Champagne Rose both have a rich and creamy formula with a silky texture that glides onto the lids with ease. Both are extremely pigmented, but do take a solid 5 minutes to set. Probably best used as an eyeshadow base as it will help from fading, smudging or creasing. Both have a shimmery, almost metallic finish that's buildable and blends out beautifully. Electric Slide Liquid Liner in Violet and Royal Blue features a precise applicator for easy application and you can easily create a thin, fine line for day or apply extra layers for a dramatic nighttime look. It provides intense colour and stays put the entire day without flaking or smudging.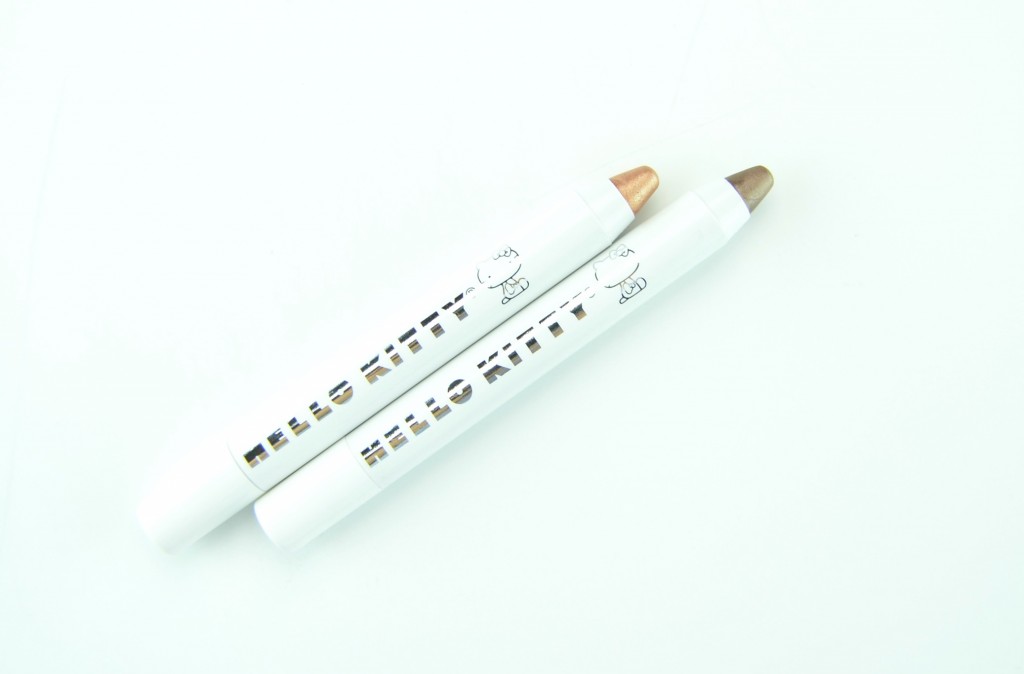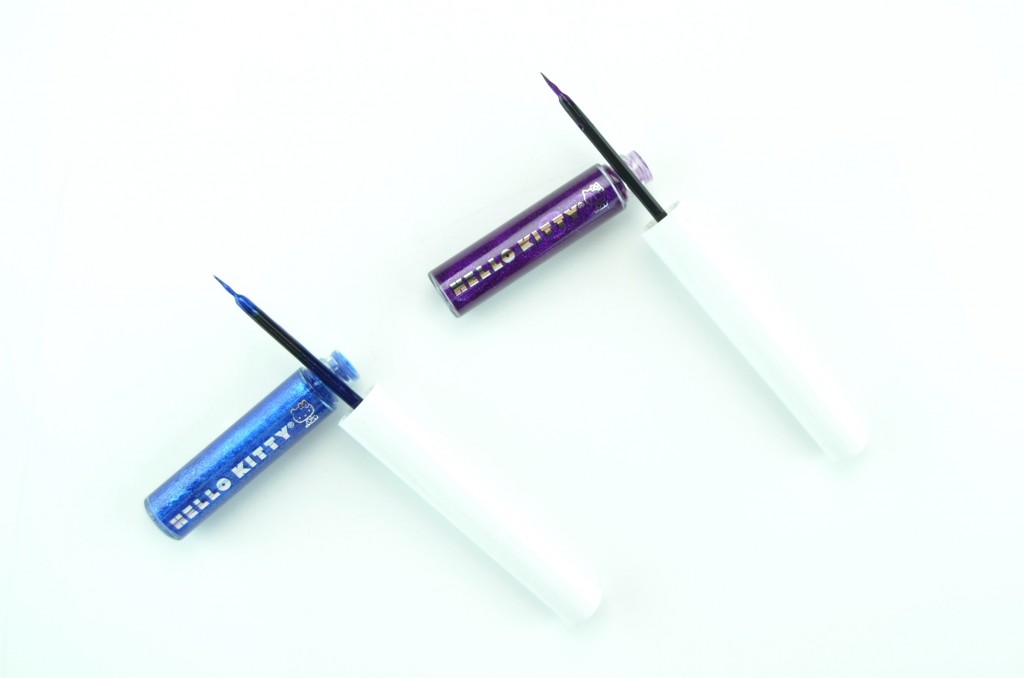 I have yet to try the Pink Streak Hair Mascara, but it looks pretty intense in the tube. You also receive a super cute pair of accent nail appliques and 2 All Eyes on Hello Kitty eyeliner appliqués for a fun night out. The 16 pack of All Better Bandages will have you wishing for a paper-cut so you can apply these cuties. A small Milk Money Coin purse is included in this kit, although I'm not actually sure how many coins you'll be able to place in this purse? I think this would be a cute place to hide a few Advils or other pills you may carry on a daily basis. Also an adorable red with Hello Kitty charm, Charmmy Hair Tie and a super cute 1974 figurine on a string.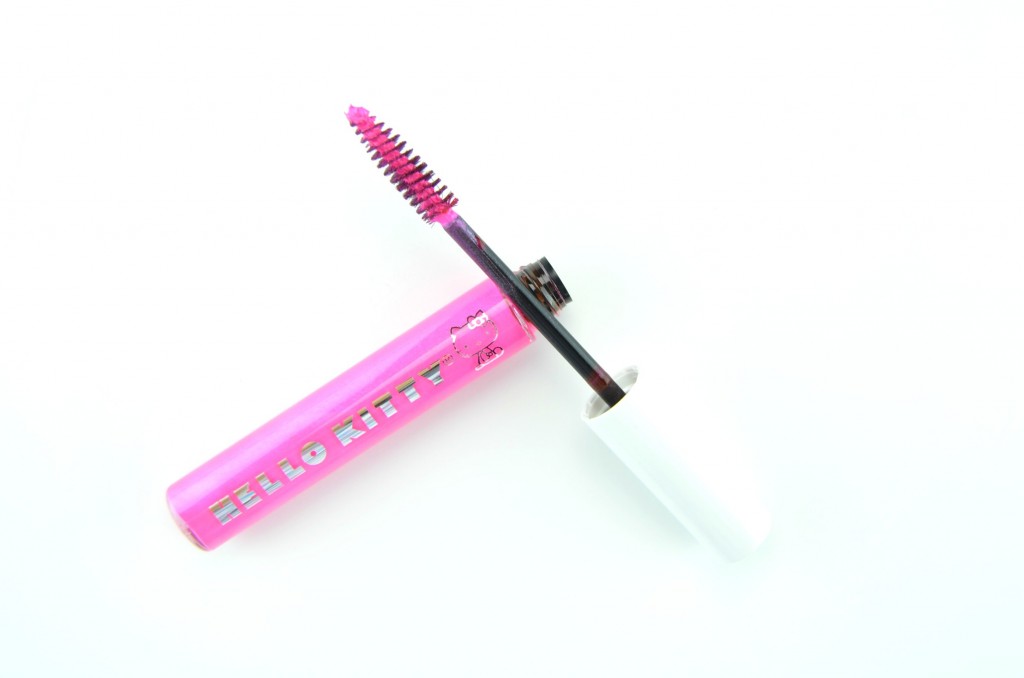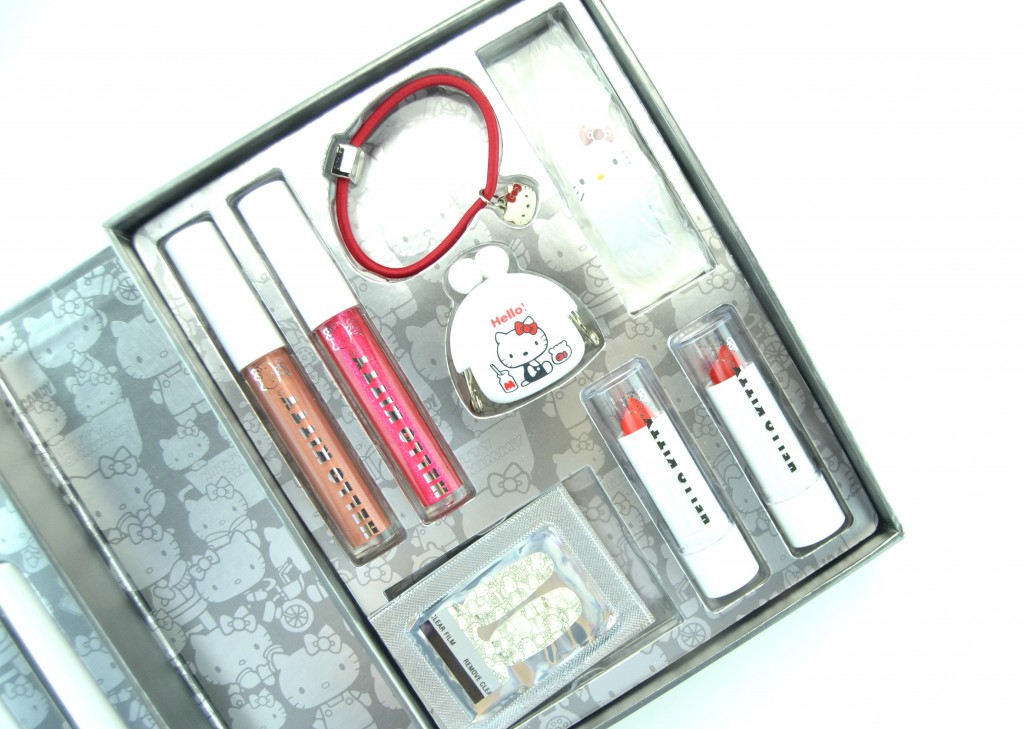 The Kawaii Nail Set will help you paint, stamp and sticker your nails with the help of Hello Kitty nail accents and polishes. It comes packaged in a keepsake tin that's packed full of nail essentials to help dress up your nails with endless possibilities. The kit features everything you need to paint and decorate your nails, including a Hello Kitty shaped nail bling, adorable array of decays, a nail stamper kit, accent nail appliques and two polishes in Hello Kitty's fave shade of red and white. It retails for $47.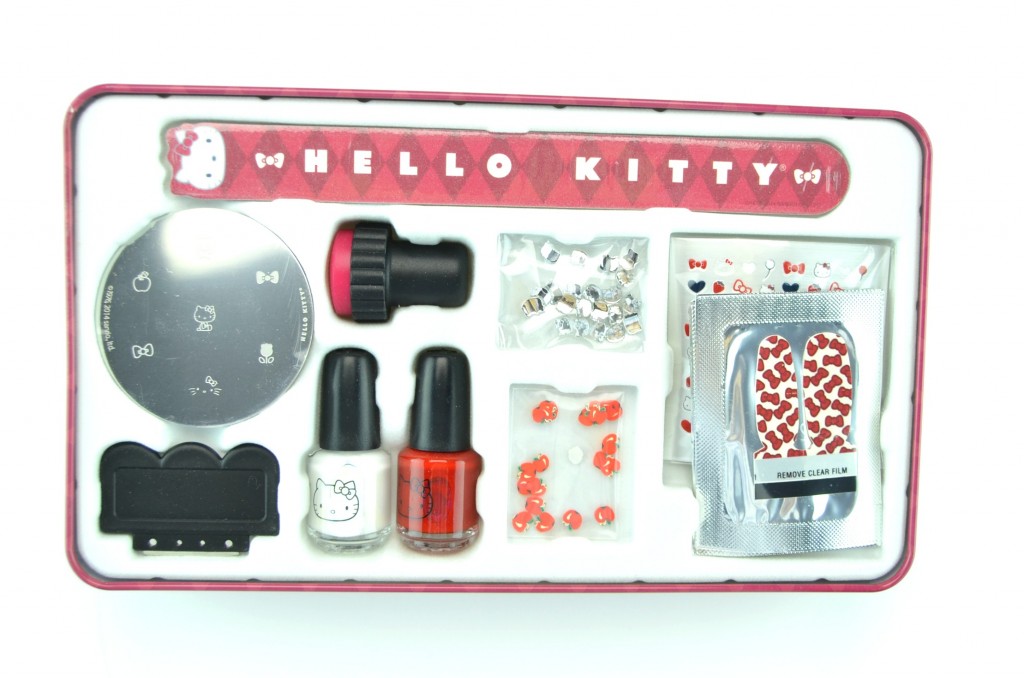 The Kawaii Nail Set contains two Hello Kitty Pretty Polishes in Ruby Red and Bright White that, although look stunning in the bottle, are fairly hard to work with. It takes a solid 3 to 4 layers to achieve an opaque look, and even then, it's somewhat streaky. You get a nice selection of 20 3D Hello Bling! Nail Rhinestones, 20 3D Tiny Apples Nail Art, 3 1974 Nail Stickers and 3 Supercute Accent Nail Appliqués that all surprisingly stay put for a few days, if you apply a clear coat over top of them. The Hello Kitty Signature Stamper Kit is probably my favourite piece from the set. I found it very easy to work with and you can easily achieve fine detail nail art in a few easy strokes. You also receive a Kawaii Nail File to add the finish touch to your nail look.
An Apple a Day Trio Lip Balm Set is a tasty trio of Hello Kitty apple lip balms that not only help to nourish and hydrate, but provide intense colour to your lips. The kit features 3 vibrant shades in hot pink, natural nude and candy apply red infused with extracts of lemons, strawberry, vanilla, apple and coconut oil to provide extreme hydration. These are not only portable and convenient, due to their easy finger application, but they bring powerful colour and kissable flavors to your lips. It retails for $26.
An Apple a Day Trio Lip Balm Set might be my favourite piece from the collection. I mean just take a look at how adorable the packaging is and even features a tiny mirror on the inside lid. It's almost a three in one product to me, the pigmentation of a lipstick, the shine of a gloss and the moisture of a lip balm. These are non-sticky, apply like a dream and last for a solid few hours before fading. Plus these are just too cute not to pull out of your purse daily.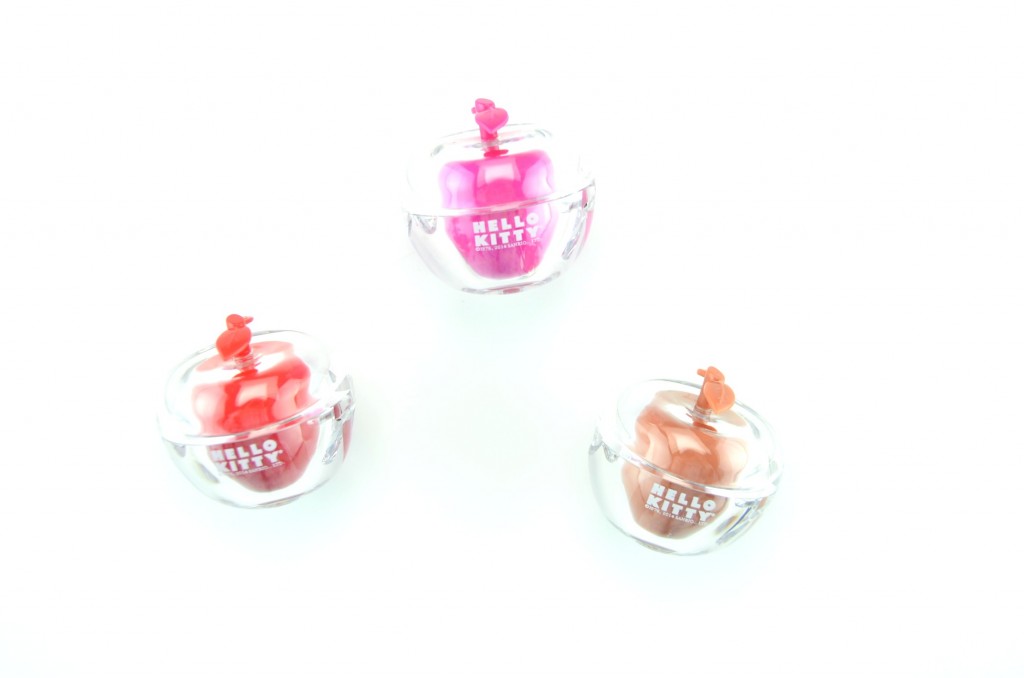 The Milk Money Makeup Bag resembles the original iconic coin purse from 1974, but done in a bigger and better design. It features a shiny silver casing with a unique star design clasp that snaps shut ensuring all your makeup essentials, coins, and whatever else you wish to store in this classic coin purse, will be safe and sound. It retails for $39.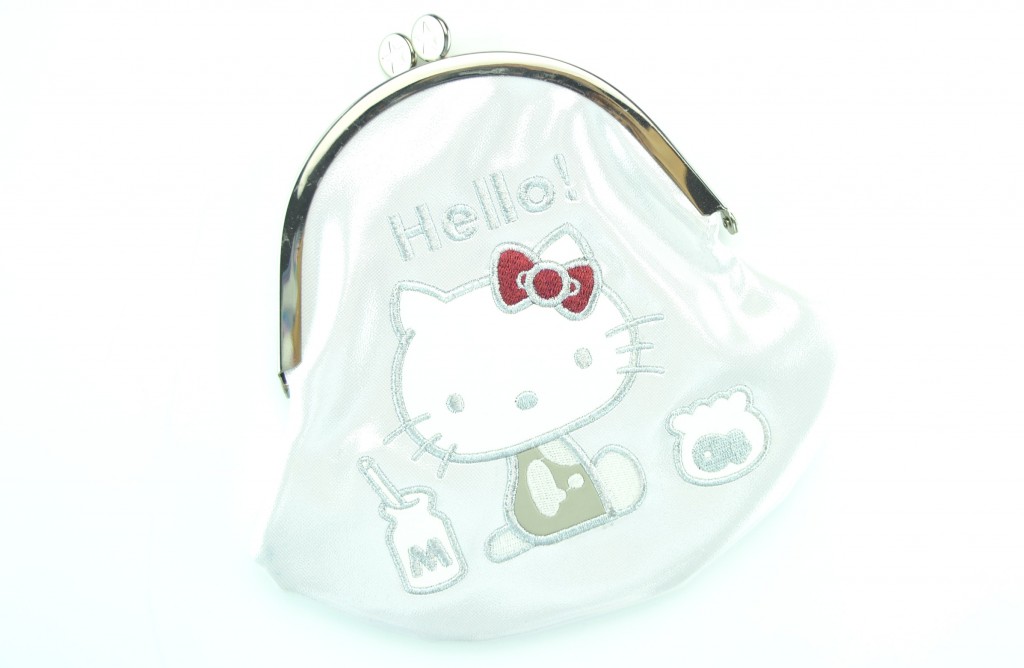 Also in the collection is Hello Kitty Pop-Up Party Eyeshadow Palette, Ruby Compact Mirror, Original Fragrance Ruby Roller Girl, Ruby Solid Perfume Cocktail Ring and Ruby Hand Held Mirror (that I totally have my eye on).