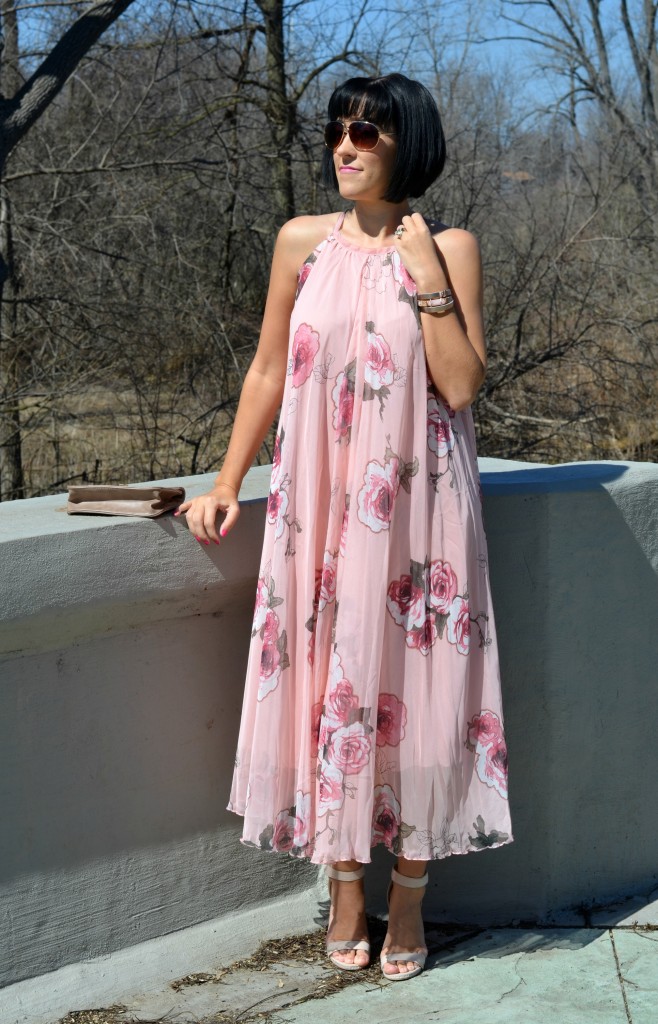 Having somewhat of a Carrie moment today. Although I may not be twirling around in a fancy pale blue dress full of chiffon layers on the Brooklyn Bridge, this pale pink Chicwish dress and this little old London bridge, is just as beautiful. Carrie said "If you can only have one great love, then the city just may be mine. And I don't want nobody talkin' shit about my boyfriend" and to me, London is home. Sure Derek and I have talked about moving, and who knows where the future may take us, but The Forest City will always be home. I'm not sure why I haven't shot more outfits of the day for the fashion blog on this stunning bridge, but you best believe you'll be seeing more of my new summer clothes featured on this bridge in the up-coming months.
Can we also take a minute to talk about my new charm bracelets from KEEP, sister brand to Stella & Dot. The idea behind this new collection is that you're able to express your own unique individuality and tell a story, or capture a moment through stackable keepsake jewellery. Not only is it personal and meaningful, it is modern, trendy and unique.
My first KEEP bracelet was the Mesh Bracelet Rose Gold with the Single Stone Bar in Rose Quartz in Rose Gold and my second one was the Double Leather Band in Cool Grey and Champagne with Mrs in Rose Gold, "D" Pavé Letter in Rose Gold and Mini Geo Bar Rose Quartz in Rose Gold.
What I Wore- Dress- c/o Chicwish, Sunglasses- Smart Set, Clutch- c/o Pinkstix, Bracelets- c/o KEEP, Heels- Call it Spring