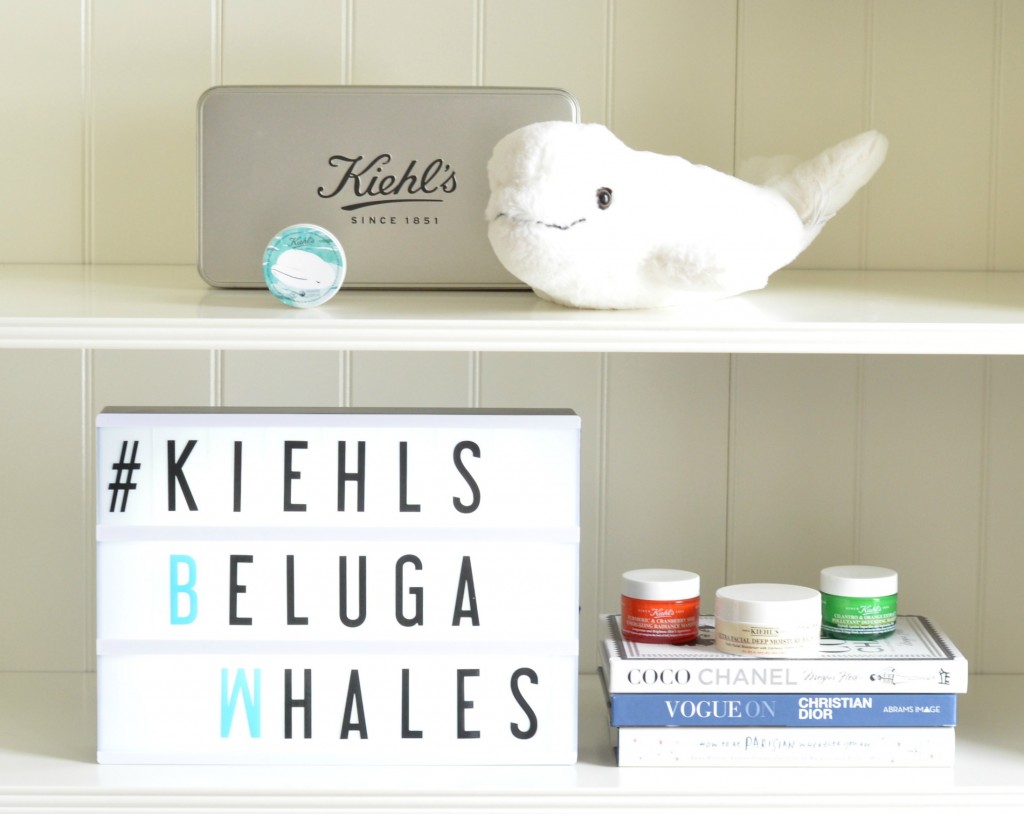 I've talked about it over and over again on this fashion blog, but for the past year or so, I've really been stepping up my skin care game and focusing on beneficial products that will help with my skin concerns. I've been a little mask crazy, in fact, one might say I'm slightly obsessed. I've seen huge improvement in my overall skin tone and texture since I've introduced this pamper routine into my weekly lineup. I now apply a mask on Sunday evening, perfect way to kick-start the week and then again on Wednesday as a little mid-week pick-me-up. Kiehl's has released 3 new all natural face masks that are made with natural ingredients, paired with delicious scents that will not only invigorate your senses, but leave your skin feeling fresh, hydrated and awake.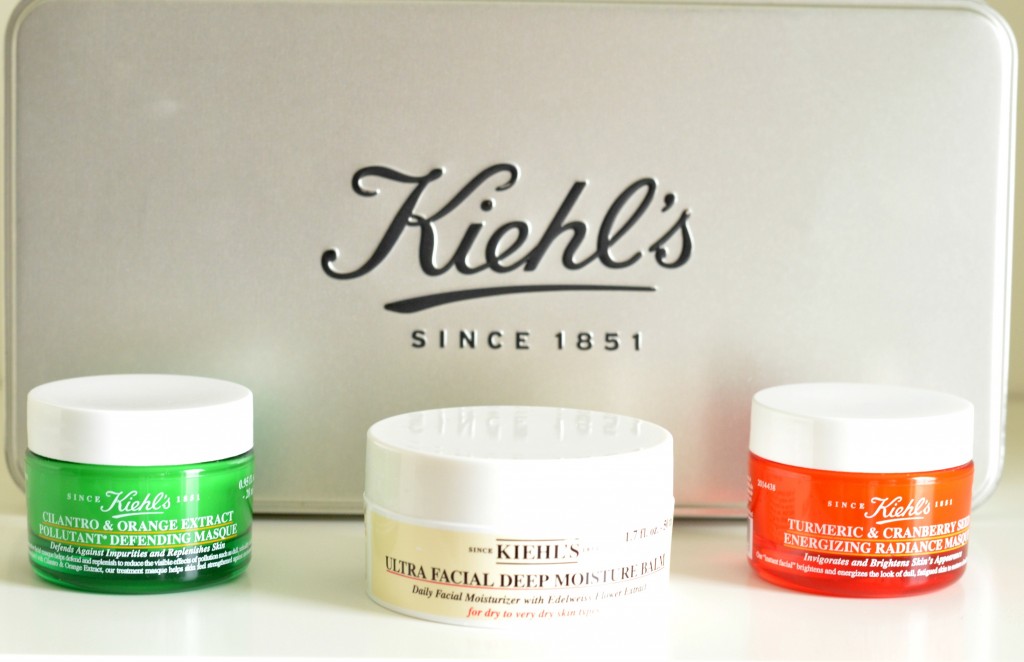 Who doesn't love the taste of a sweet, juicy orange on a hot summer day, and we all know it helps to nourish your body, but did you know it's also beneficial for your skin? Orange extract can help reduce sunburns, blemishes, and even dark spots over time. Since it's a rich source of vitamin E and full of antioxidants, it can actually help prevent future wrinkles and fine lines. It doesn't stop there, it also has a gentle astringent property that can help relieve acne-prone skin and prevent scarring, while correcting the oil balance in your skin, which can help prevent future breakouts.
The new Kiehl's Cilantro & Orange Extract Polluant Defending Masque is formulated with cilantro that's enriched with monounsaturated fatty acid and petroselinic acid to help replenish skin barrier lipids to maintain a proper skin barrier, along with orange extract that helps to protect the skin from pollutants and environmental stressors. It has a thick, almost sticky and tacky texture that's designed to apply a somewhat thick layer to the skin, wait 5 to 10 minutes and then remove with a tissue. You can pat in the remaining excess into the skin, but I actually found it to be a little too sticky to leave on. This is an excellent mask to use in the evening before bed as it helps to purify and protect while you sleep. It has a refreshing, almost minty scent that's refreshing and invigorating. It's the perfect mask for Sunday night, as it leaves your skin soft, smooth, hydrated, revitalized and ready to take on the week. It retails for $20 for 28ml or $45 for 75ml.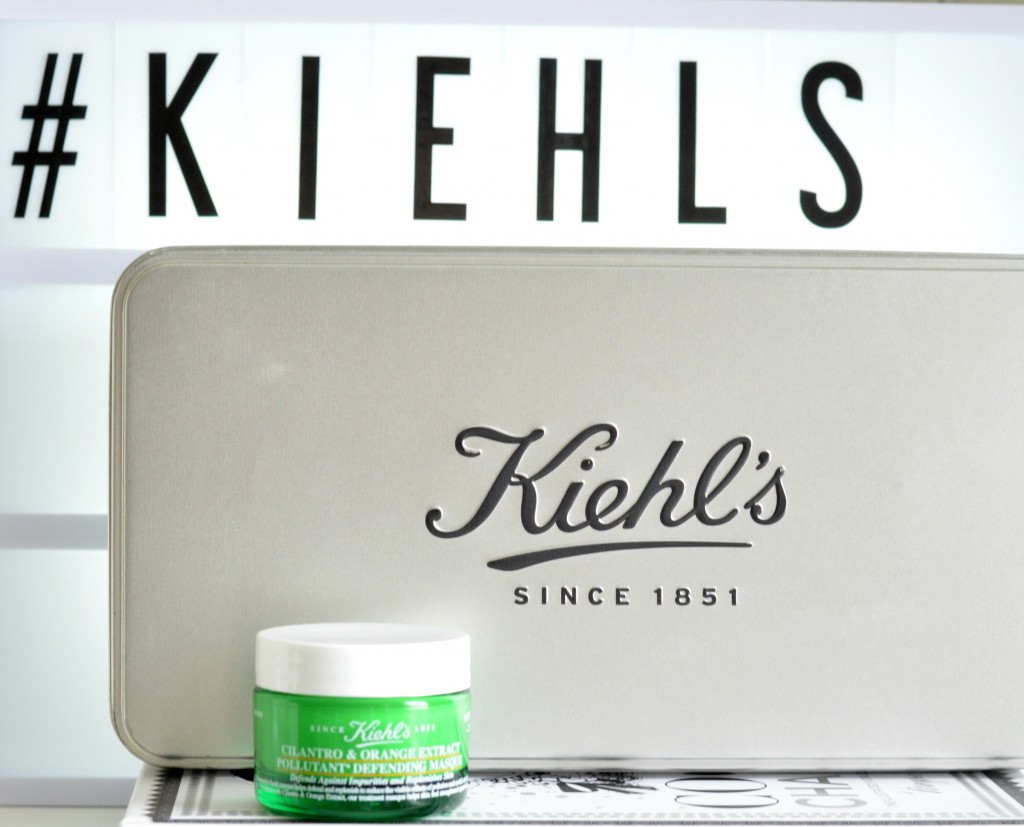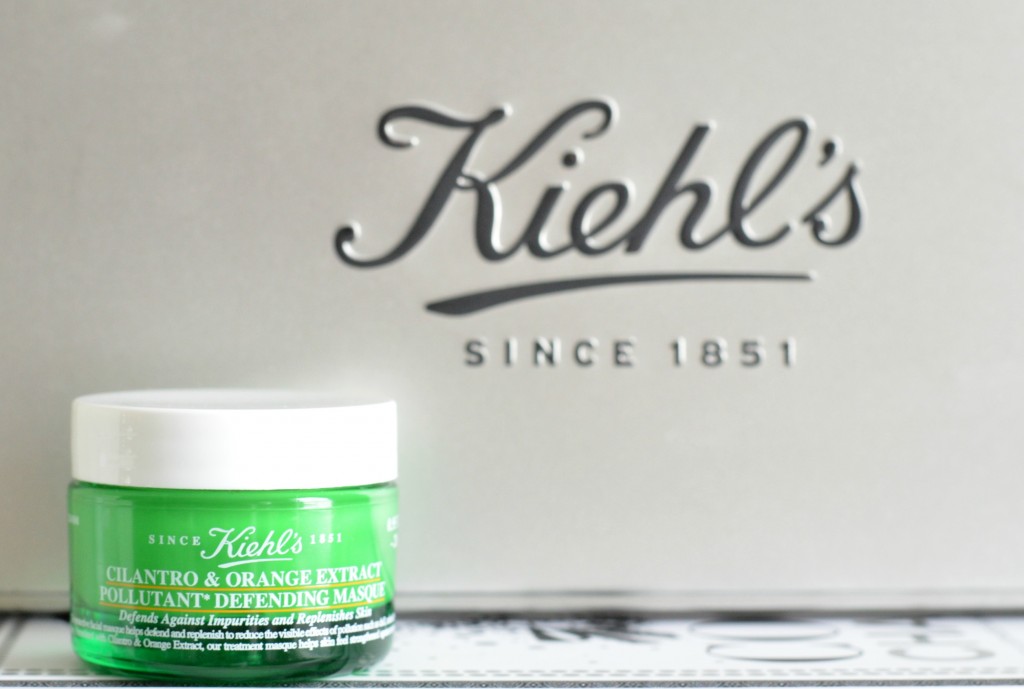 Although turmeric is commonly used as a spice in curries and other South Asian dishes, it's actually extremely beneficial for the skin. Not only does it help clear acne scars and inflammations that can cause future breakouts, it can also help reduce oil secretion, which is perfect for those with oily skin. It also acts as an excellent exfoliator, eliminating the signs of aging, fine lines and wrinkles. All in all, it's an excellent ingredient to have in your daily skin care routine to help leave your skin youthful, healthy and glowing.
The new Kiehl's Turmeric & Cranberry Seed Energizing Radiance Masque is formulated with cranberry extract and cranberry seeds that not only help to gently exfoliate your skin, it's packed with antioxidant properties that can help fight against premature aging. It, of course, also contains turmeric extract that helps to heal, soothe and reduce inflammation. It has an extremely rich and creamy texture that features tiny exfoliating particles, including cranberry seeds that does a wonderful job at gently sloughing off dead skin cells to reveal a more youthful, brighter complexion. You can gently massage into the skin, in circular motions, before taking a damp face cloth to remove the mask, before rinsing. It has a light sweet scent that's quite invigorating and refreshing on the skin. It's the perfect mask to use mid-week as an excellent pick-me-up. It retails for $20 for 28ml or $45 for 75ml.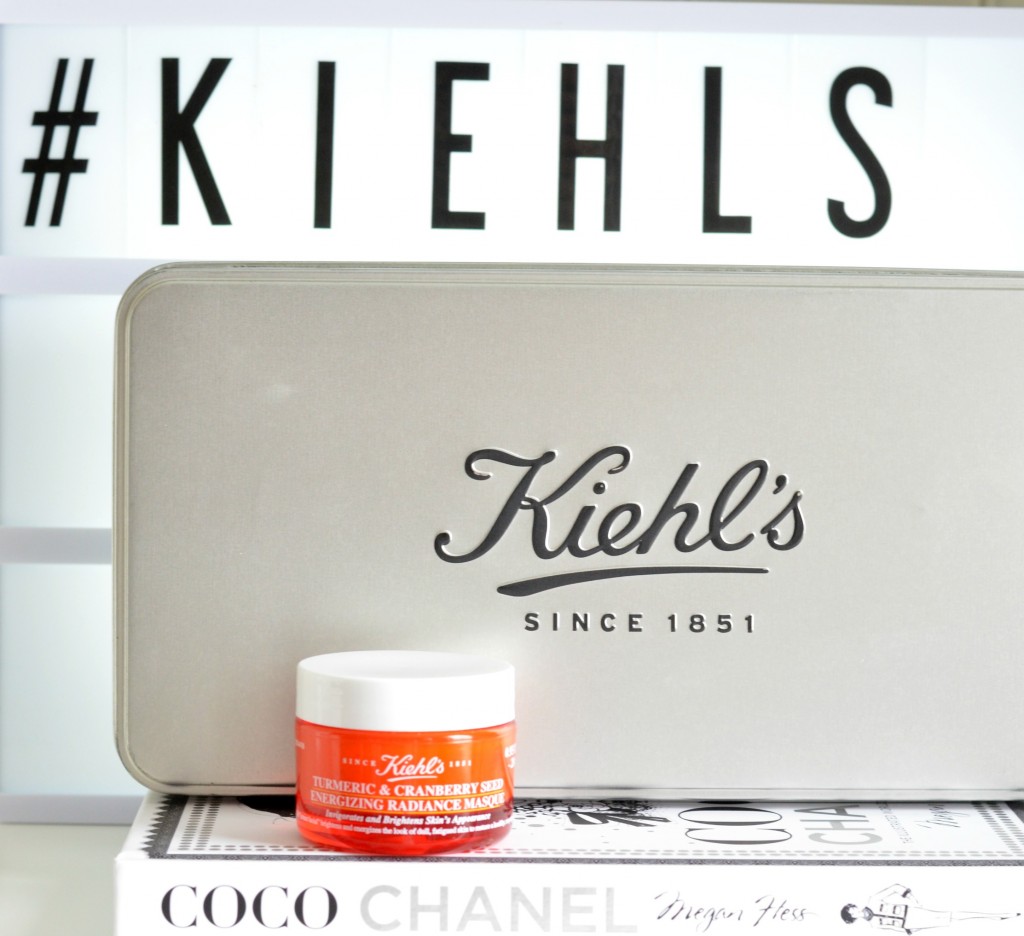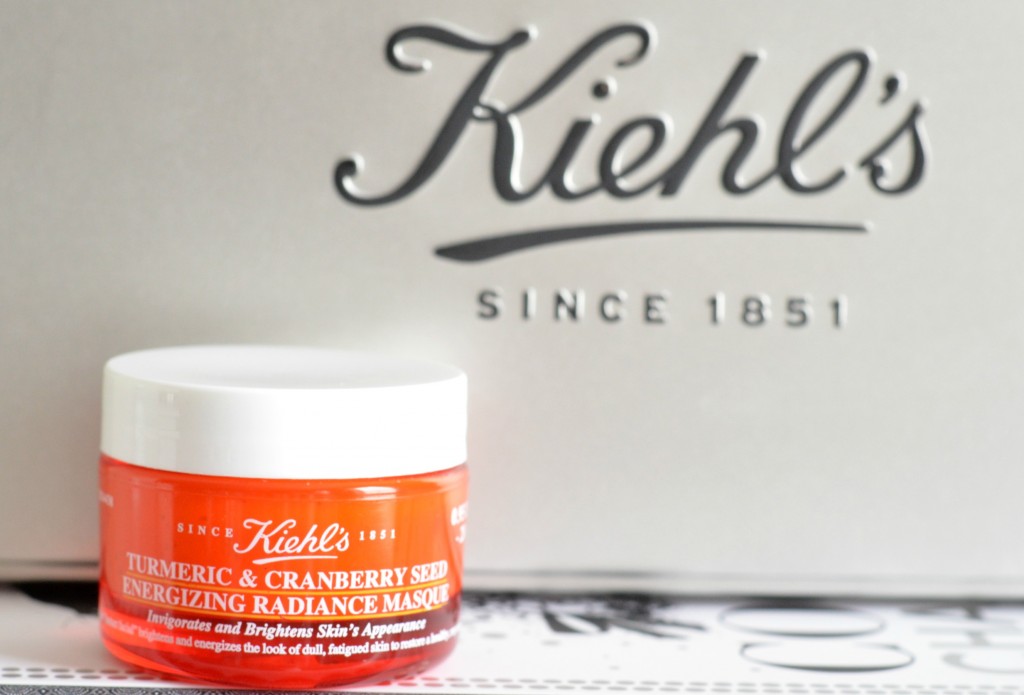 The Edelweiss Flower Extract is one tough plant. It thrives in high altitudes and is exposed to high levels of UV radiation, extreme temperatures, harsh climate and large humidity changes. Because of these harsh conditions, this plant had to evolve to help protect it against these elements. The same benefits that help protect it from these factors can also do the same in protecting your skin.
The new Kiehl's Ultra Facial Deep Moisture Balm features Edelweiss Flower Extract that helps to strengthen the skin's barrier and lock in hydration, Antarcticine, which also helps to hydrate and provide the skin with a smoother, fresher appearance, while protecting it from free-radicals and cold climate, Squalane that helps to restore and replenish the skin and finally 10% Plant-Based Glycerin that helps provide elasticity for plumper, more moisturized skin. It has an incredibly thick, almost balm like texture that's perfect for all those dry skin girls, or those looking to add a little hydration back into their dull, tired skin. It helps to lock in moisture without feeling thick or heavy and does an amazing job at nourishing the skin, while keeping it soft, smooth and protected from the elements. I've actually started to work this into my daily nighttime routine, after my serum and moisturizer, to really help seal in all those hydrating benefits. It really does take your moisturizing routine to an entirely different level. It retails for $34 for 50ml and $62 for 150ml.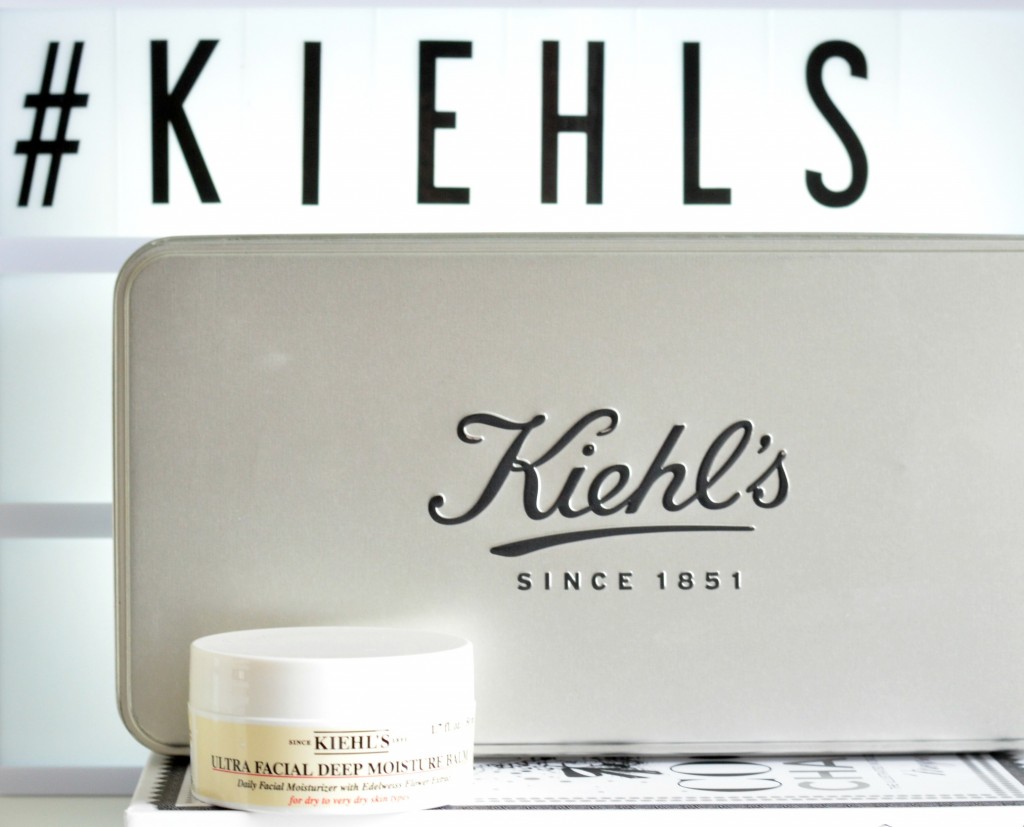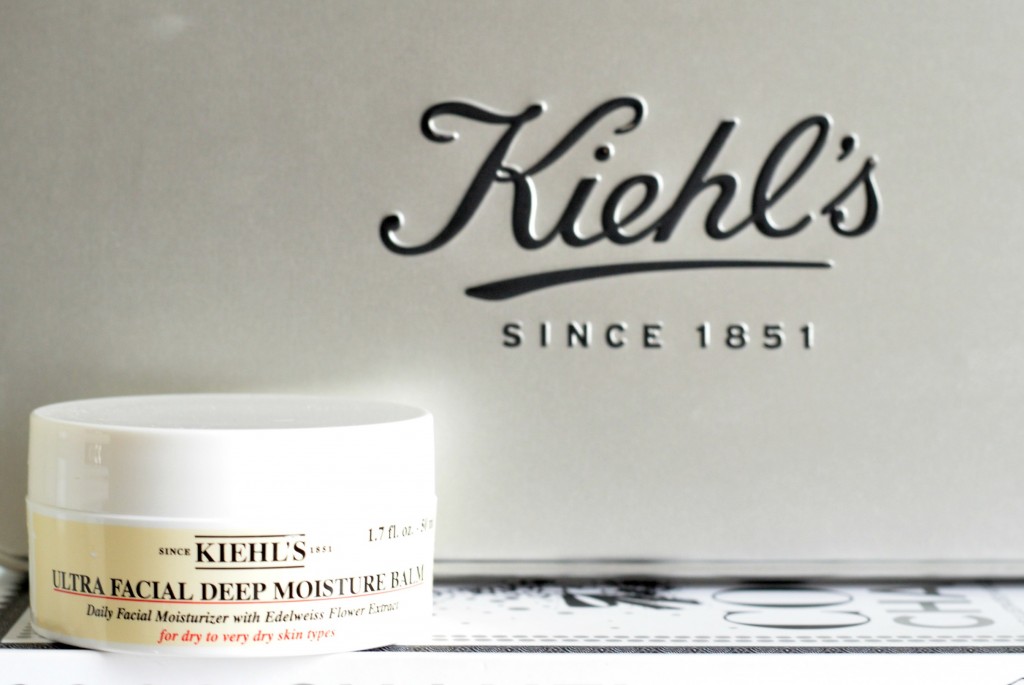 Kiehl's is always looking for ways to give back, which is just one of the many reasons why I love this fabulous brand. Each year, they support the Canadian Wildlife Federation by symbolically adopting a threatened species & creating a limited edition product to help support the cause. This year they are helping our beloved friend, the Beluga Whale and have teamed up with Olivia Mew of Stay Home Club to design a stunning Beluga Whale label that will be on each one of the speciality Creamy Eye Treatment with Avocado bottles. 100% of the profit from each sale will be donated to the cause and you will be happy to know that Kiehl's, with your support, has already donated over $2 million through their #KiehlsGives program. It retails for $36 for 15ml or $57 for 28ml.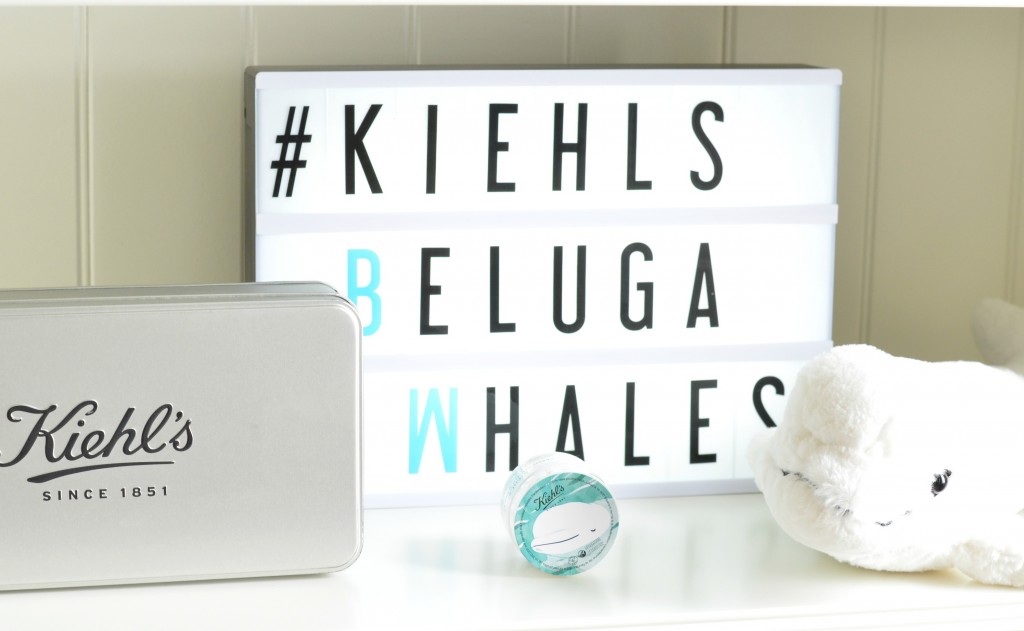 A few little fun facts about our friends the Beluga Whales. They weigh between 500 and 1500 kg, can vary in length, anywhere from 3 to 5 meters, depending on the season they can be found along ice edges or coastlines, in shallow water, river estuaries or offshore areas, they are carnivores and can live upwards of 40 years.