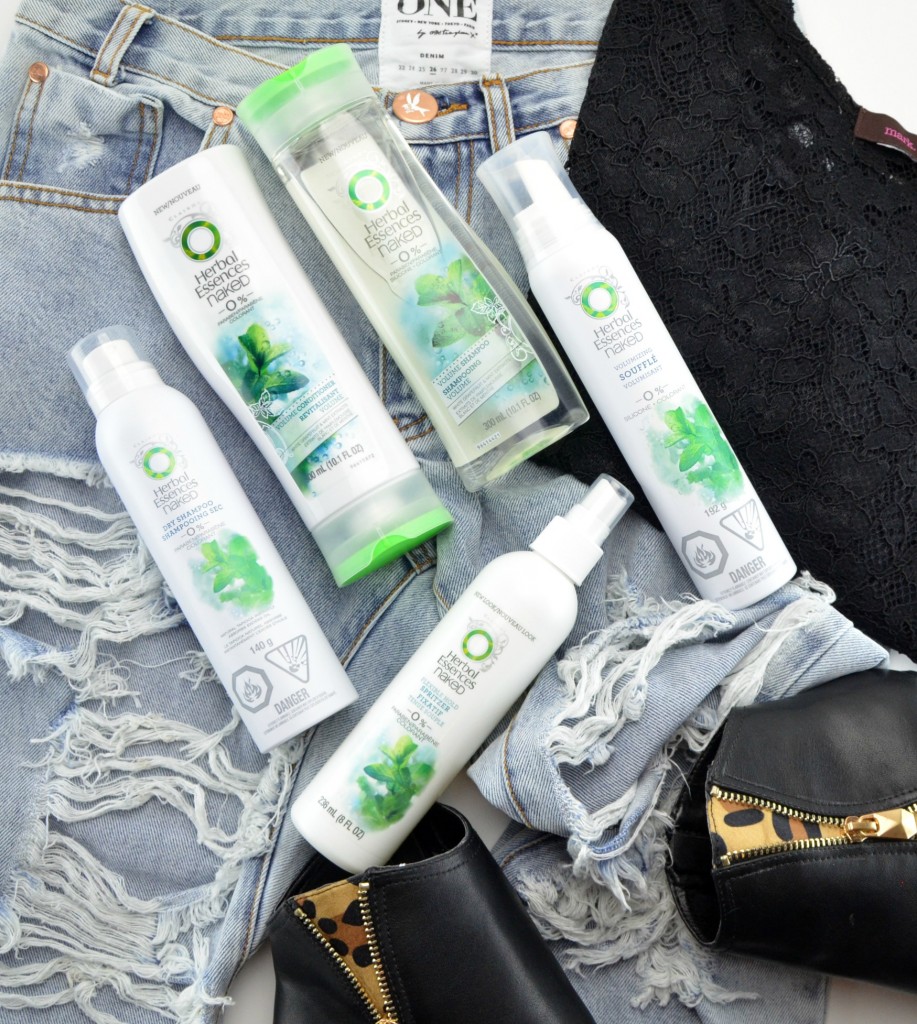 Come alive next time you're in the shower and let your hair get naked too with the new Herbal Essences Naked Volume Collection. This fresh, clean and minty lineup is free of any harsh parabens or dyes and leaves your hair touchably soft and silky smooth. It's incredibly lightweight formula is non heavy or greasy, gives your hair extreme bounce, lift and volume and awakens your senses with its uplifting scent of white grapefruit and mint extract.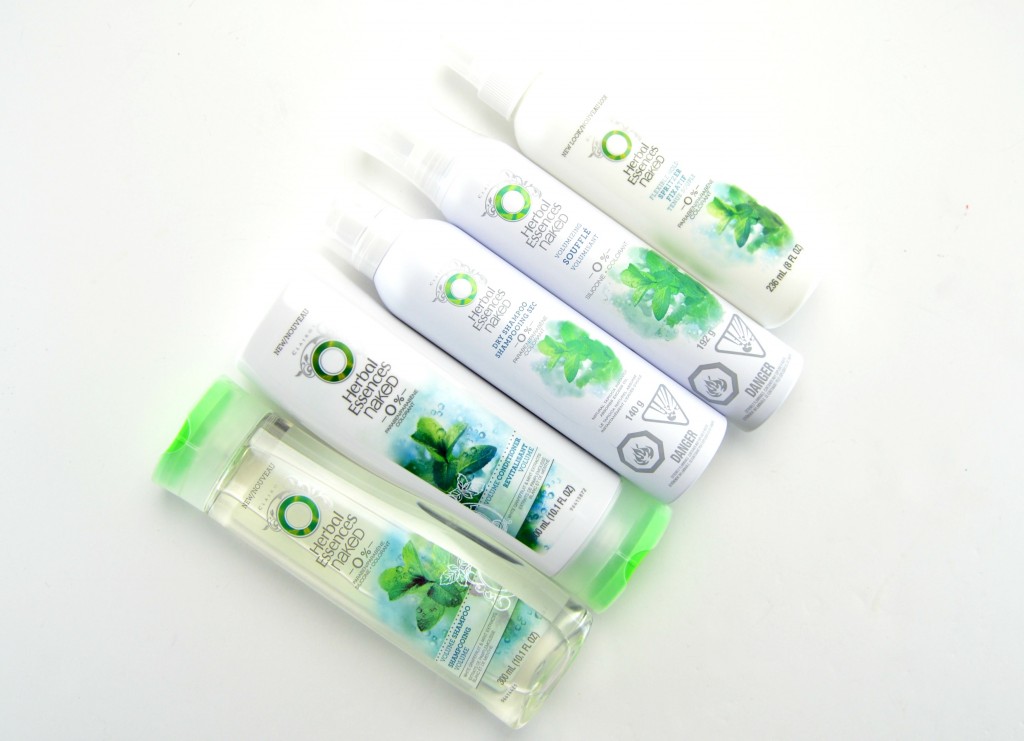 Herbal Essences Naked Volume Shampoo has a clear, slightly thinner consistency that gently cleanses the hair of any residue or product buildup. It's incredibly lightweight texture actually keeps hair feeling touchably soft, full of volume and lustre for up to 3 days. Since it doesn't weight my hair down like other heavy shampoos, I can skip washing my hair every day, without it looking oily or greasy. It helps to restore natural body and boost volume, all while protecting my colour treated strands from fading. It seems to do an excellent job at adding a little shine and life back into my hair, while detangling for easy brushing and styling, even before the conditioner. It retails for $3.99 for 300ml.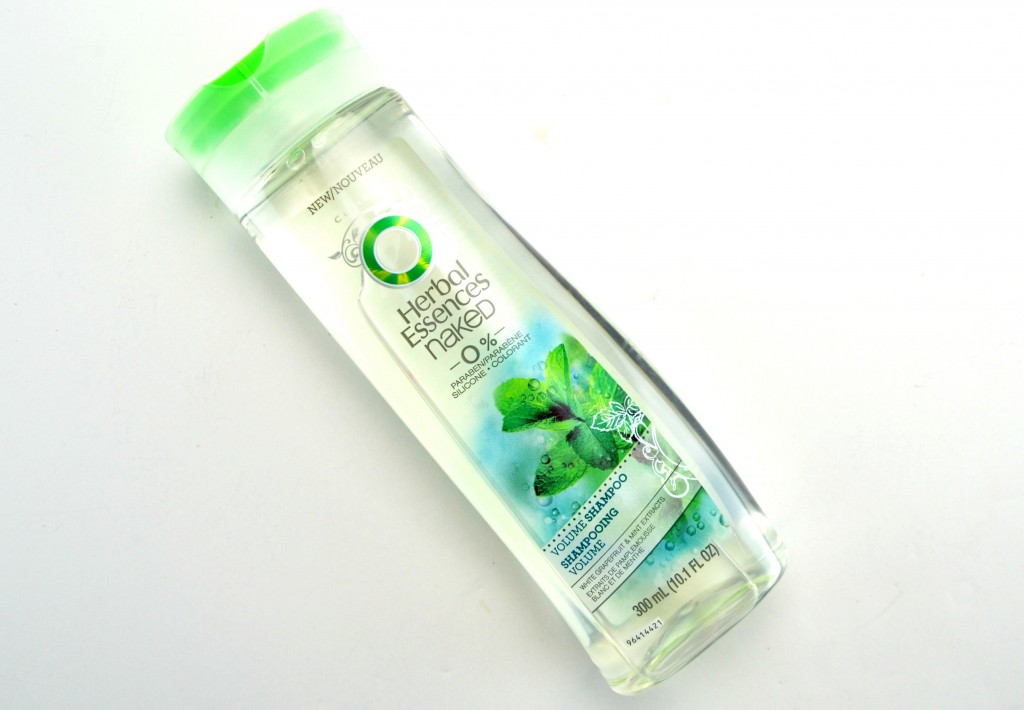 Herbal Essences Naked Volume Conditioner also has a thin and weightless texture, yet is moisturizing and hydrating at the same time. It helps to instantly smooth dry, damaged hair from root to tip for incredibly thick, healthy hair. It washes clean away without feeling heavy, and gives extra body to flat, limp hair. It also seems to add slight texture for easy styling, yet is easy to comb and brush without any tangles or knots. It surprisingly detangles all lumps and bumps, making it extremely manageable without having to fight with it. It leaves hair incredibly soft, silky and smooth, with less frizz and fly-a-ways. It retails for $3.99 for 300ml.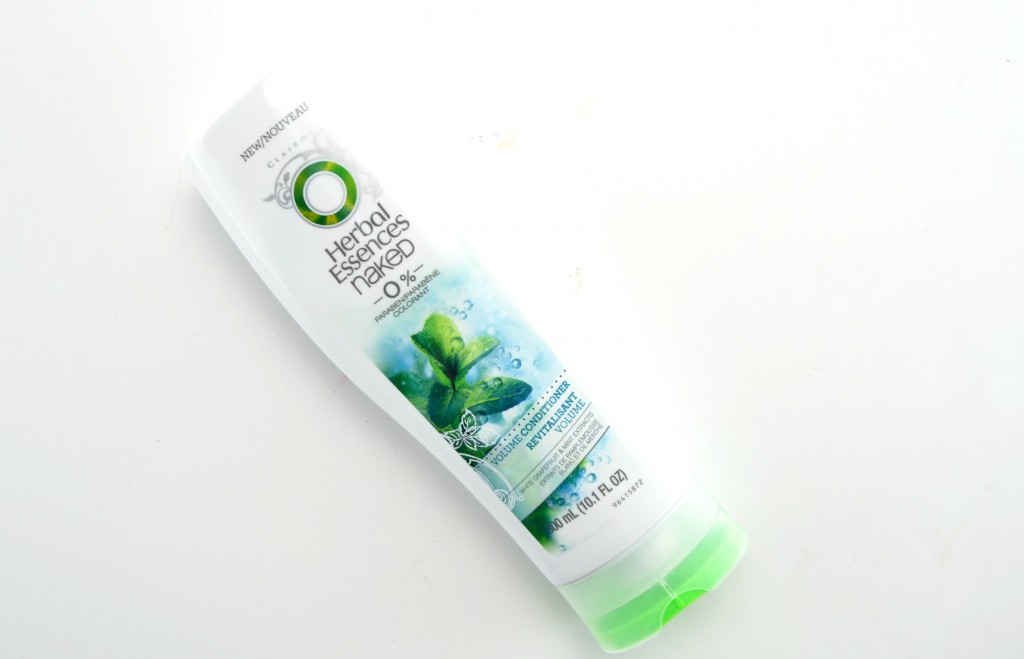 Herbal Essences Naked Dry Shampoo helps to keep hair touchably soft, clean and fresh in between washes. It instantly transforms lifeless, oily, greasy and dull hair, into more movable, bouncy and voluminous strands in seconds. Simply hit your hair with a shot or two at the base, wait a few seconds and then massage it into the roots, brush and then style as usual. It absorbs all excess oil and gives lift and texture back into day old hair. It will help refresh your hair with a minty scent and banish oily roots with a non-sticky formula. It's easy to use on the go, leaves only a small trace of white powder behind, that can be easily worked into the hair and washes out very easily. It retails for $3.99 for 140g.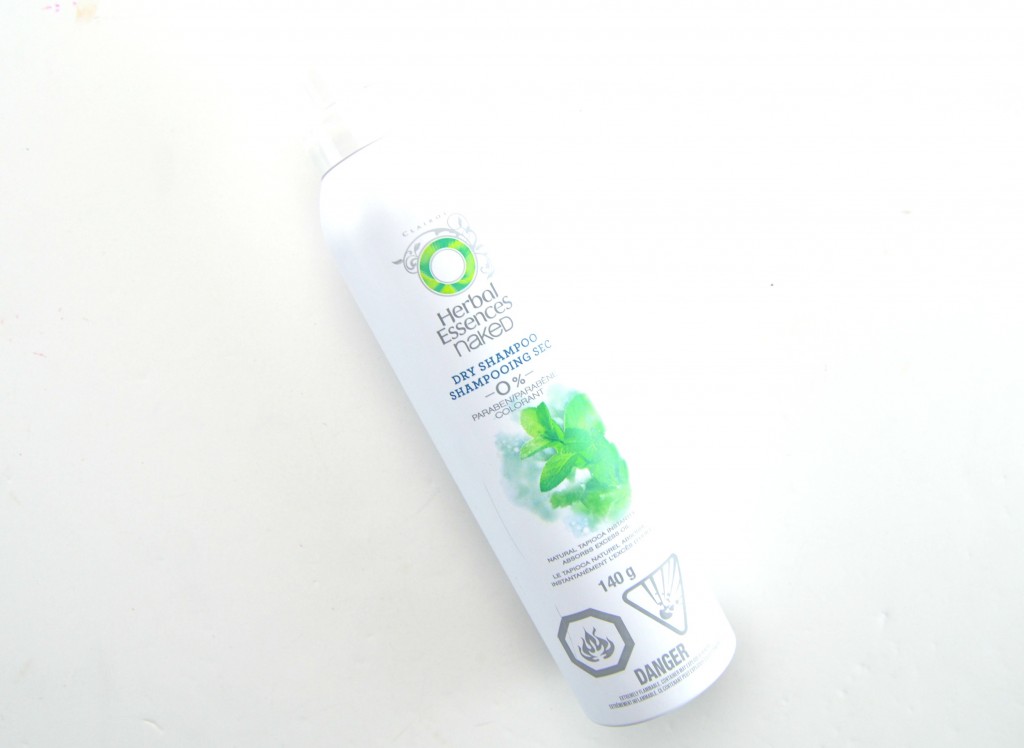 Herbal Essences Naked Flexible Hold Spritzer is a non-aerosol hairspray that provides incredibly lightweight, flexible hold without leaving it stiff, crunchy, sticky on your hair. I'm not one to use hairspray, unless I'm curling my hair, which by the way, does a wonderful job at holding each curl in place for the entire day. It gives a little extra shine, keeps it incredibly soft and touchable and is easy to brush out without flaking. I could easily build up the hold, depending on how flexible I wanted it to be without the fear of it looking too harsh or hard. If you're looking for natural movement and a light shine finish, this will be perfect for you. It retails for $3.99 for 236ml.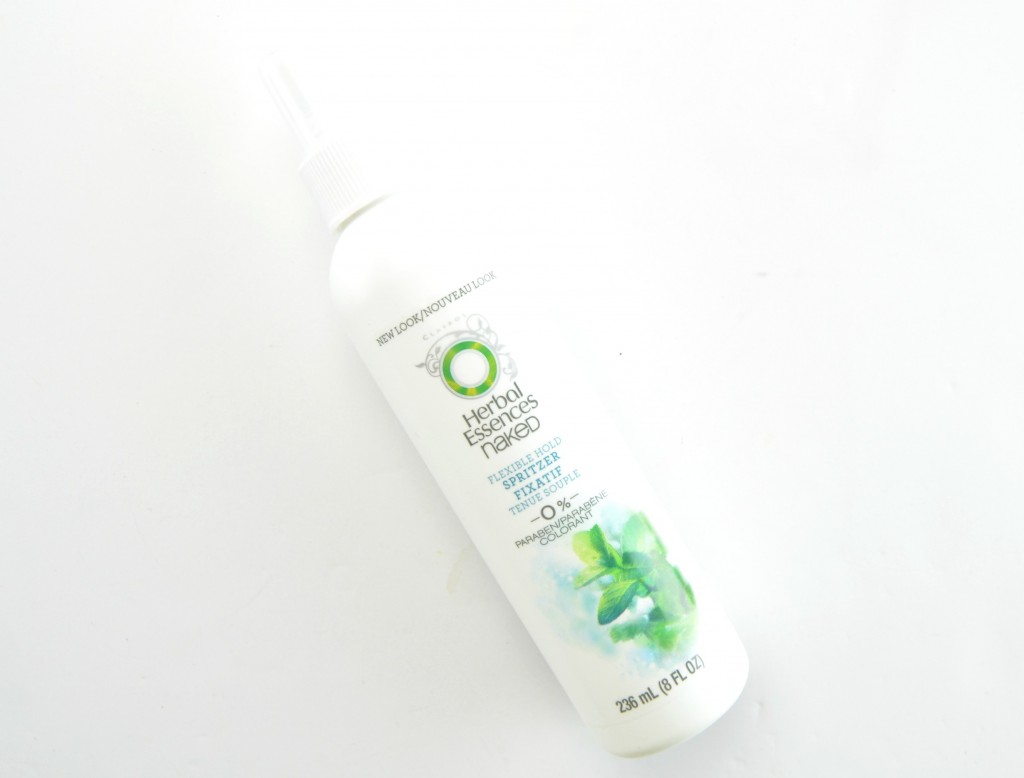 Finally, the Herbal Essences Naked Volumizing Soufflé that is used as a leave-in conditioning cream to help give a boost of natural volume to the hair. I'm not one for adding extra product to my hair that I don't need, and since my hair is extremely healthy, not dry at all, I don't feel the need for this product. Also, since I have short hair, it can sometimes weight my thin and fine hair down. I can see this working beautifully on someone who has incredibly thick, coarse, and dry hair and is looking for a little fullness and shine back into their dull locks. It retails for $3.99 for 192g.