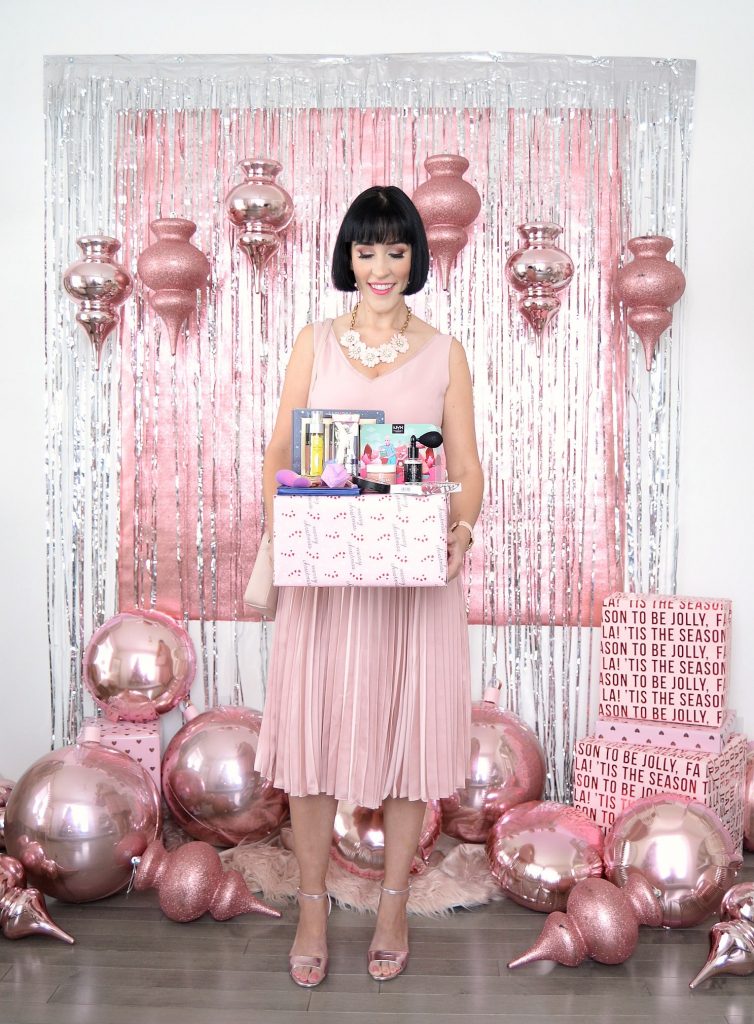 Holiday Gift Guides for 2018
December can get expensive. Between getting glam for holiday parties, fancy dinner with friends, and of course, Christmas shopping, our wallet begins to look empty. While it's not necessary to shower your loved ones with gifts this season, I also know the pure joy you get from watching your friends open their gifts. The holidays are all about bringing kindness and happiness to those around you, but it doesn't have to come with a hefty price-tag. Today I'm sharing some gift ideas, that although may be less expensive than other presents, will still bring pleasure to those that receive them. Everything on this beauty list will ring in at under $25, showing you don't have to spend a ton of money to find that perfect last-minute present.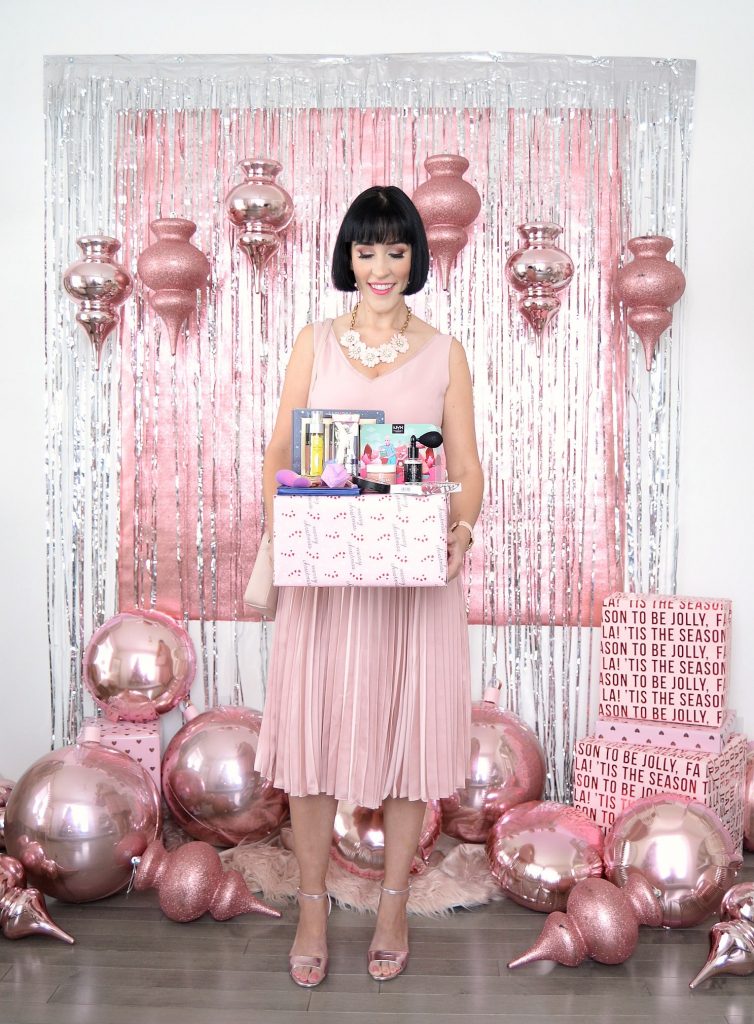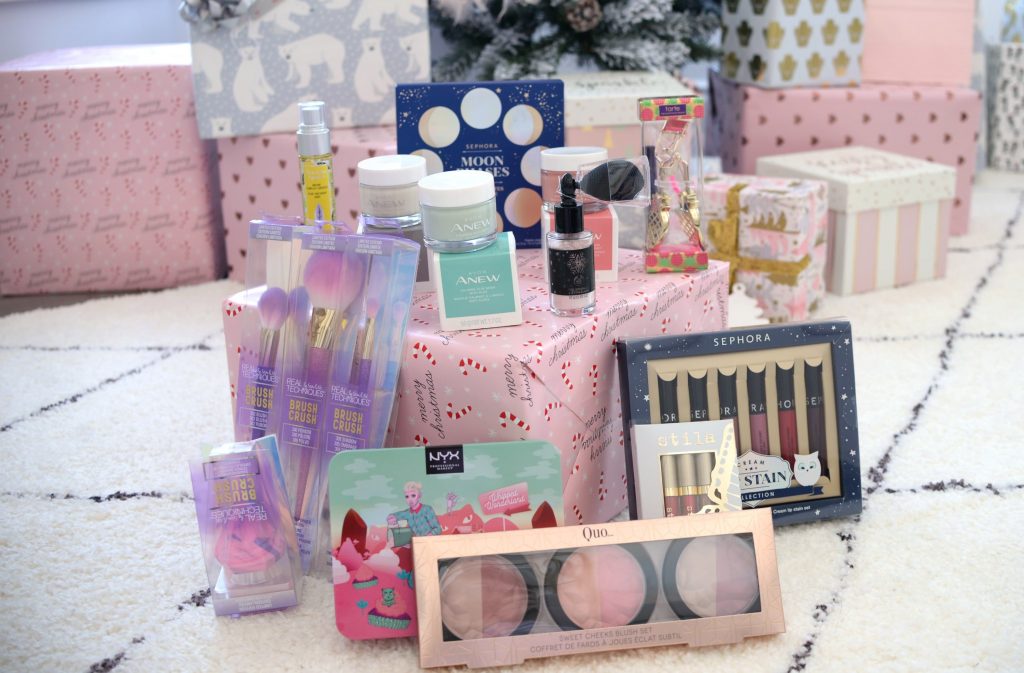 Skin is a gift, so it's important to keep it happy. Treating your skin to a face mask a few times a week is extremely important during the long, cold winter months. Comfortable, hydrated and nourished skin is the healthiest, so treat your friends to the ultimate pampering with a Avon face mask. The brand offers 3 different formulas, Anew Brightening Clay Mask with Citrus Peel Extract to help brighten dullness while removing impurities from the pores, Anew Calming Clay Mask with Aloe to help calm and soothe the skin while also removing impurities and finally, Anew Purifying Clay Mask with White Charcoal Powder designed for those with oily skin will help clear dirt, oil and impurities. All 3 formulas are safe enough to use 2-3 times a week and can easily be applied using only your fingertips. Leave on until it hardens and then gently wash away to reveal fresher, healthier and glowing skin. It retails for $16 each.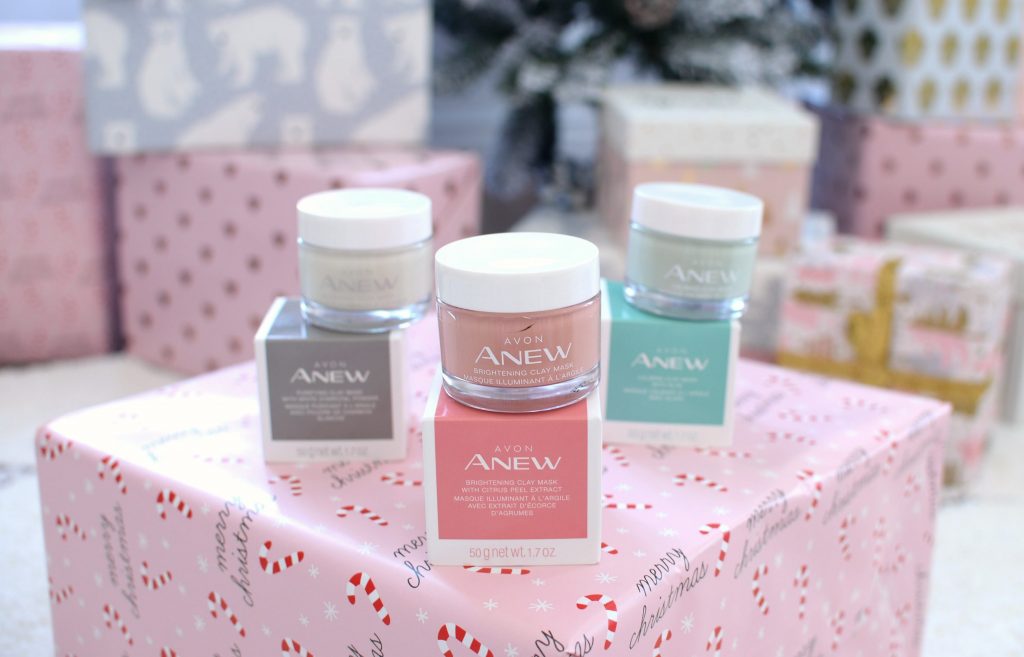 Who doesn't love starting the year off with fresh makeup brushes. As many times as we promise ourselves, we're going to take better care of our brushes and clean them regularly, come December our favourite makeup brushes have seen better days. I don't know how the Pixiwoo sisters, Sam and Nic do it, but they make some of the most affordable, yet high-end brushes on the market today. Real Techniques have quickly become a household name in the beauty industry, and their new limited-edition Brush Crush is not only incredibly instagramable, but their professional engineered design delivers high-performance. With its holographic, almost metallic handle and its multi-pastel brush head, these glittery brushes are sure to please anyone on your list. Each retail for $13 to $17.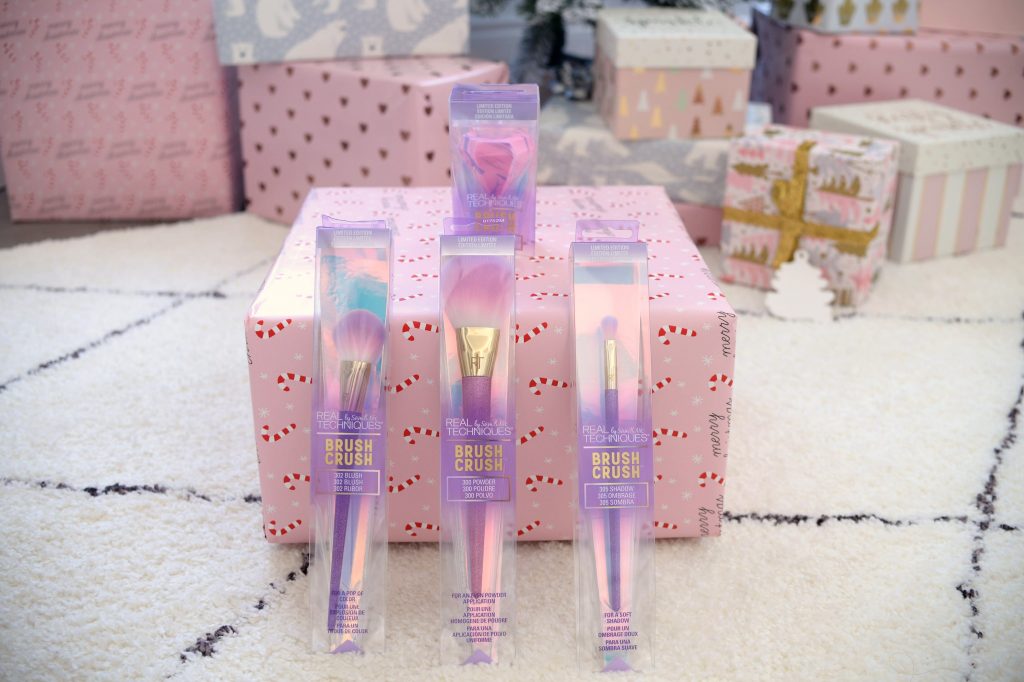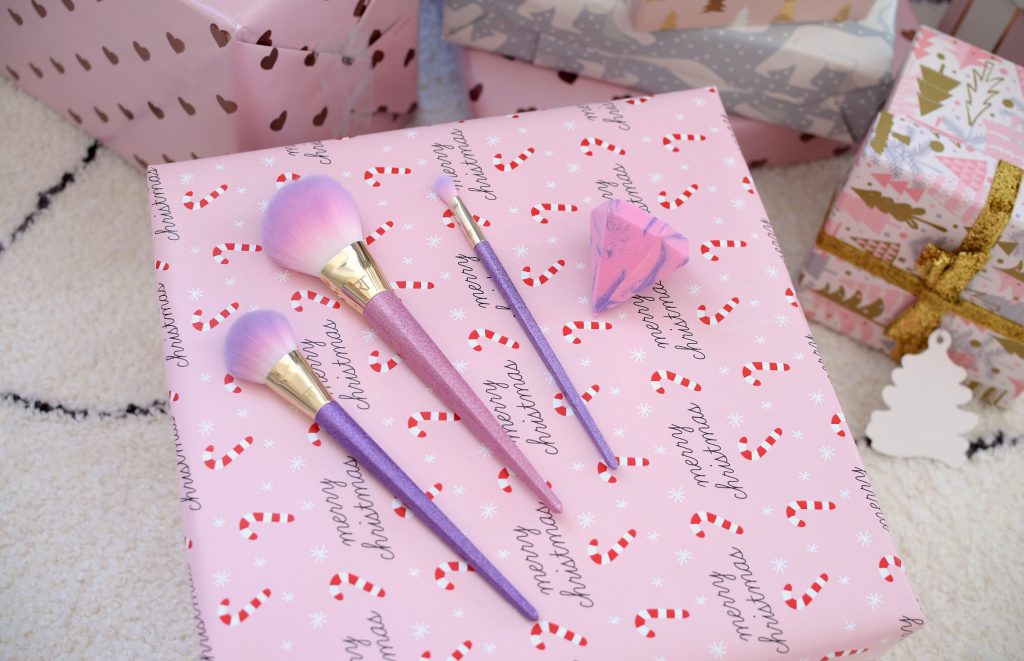 There's nothing more frustrating than digging through your makeup vanity in the morning, trying to find all your must-have makeup products. This is especially true if you're a hoarder and have one too many items in your collection. This is where all-in-one makeup palettes come into play, everything you need in one sleek compact. The Sephora Collection Moon Phases Face Palette not only features a total of 15 different blush, bronzer and highlighters, but they come in array of different finishes. From mattes, metallics and pearls, this palette contains everything you need to create a perfectly flushed cheek, glowing bronzed complexion with a pop of radiance on the high points of the face. Thanks to its colour coordinated shades, you can effortlessly achieve both s healthy sun-kissed look, a shimmery pink glow or even a soft and natural peachy effect. It retails for $34, but on sale for $15.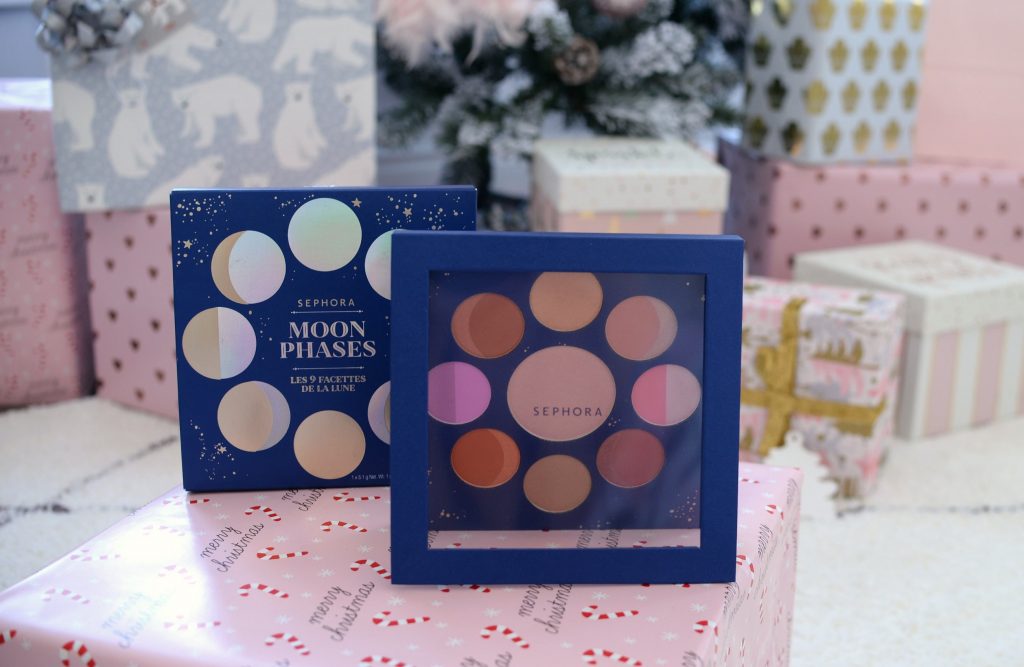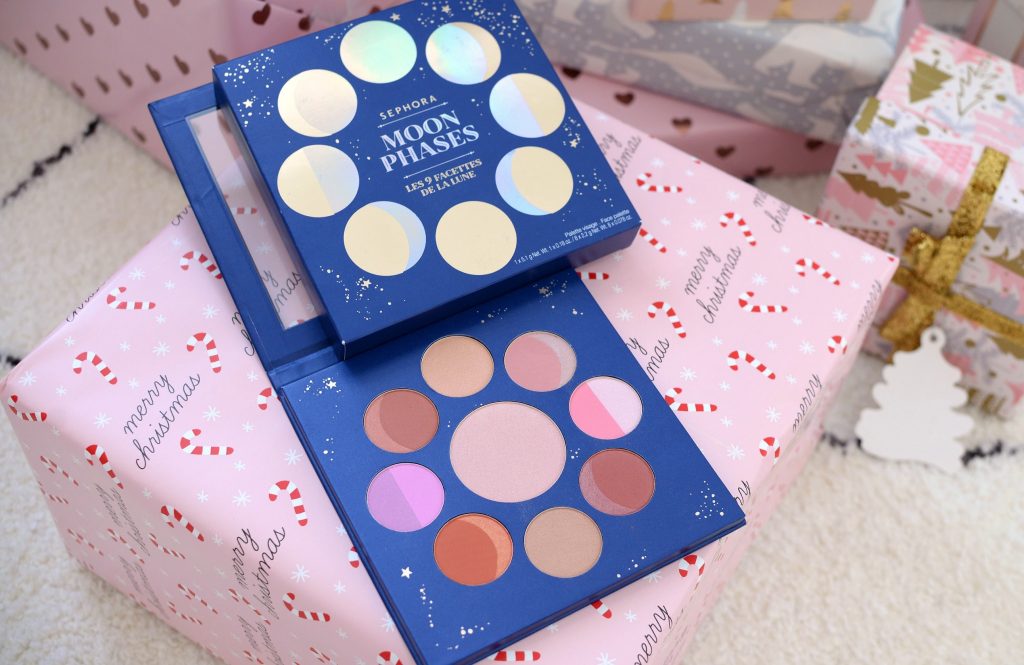 Speaking of face products, the new Quo Sweet Blush Cheek Set features 3 stunning blush duos that can be used on their own or paired together to create a more customized look. As much as we love the idea of those all-in-one palettes, they are often too overwhelming or intimidating for some. We all have friends who like to keep their looks simple, but still want that pop of colour on their cheeks. Contouring and shaping the face takes time and skill, which some people simply don't have. Sometimes all you need is a subtle wash of colour on the apples of the cheeks can really brighten the complexion. I love that each blush duo is individual and comes with a variety of shades. You have your every day wearable nudes, a classic peachy-pink and a more trendy and bold pop of plum. It retails for $25.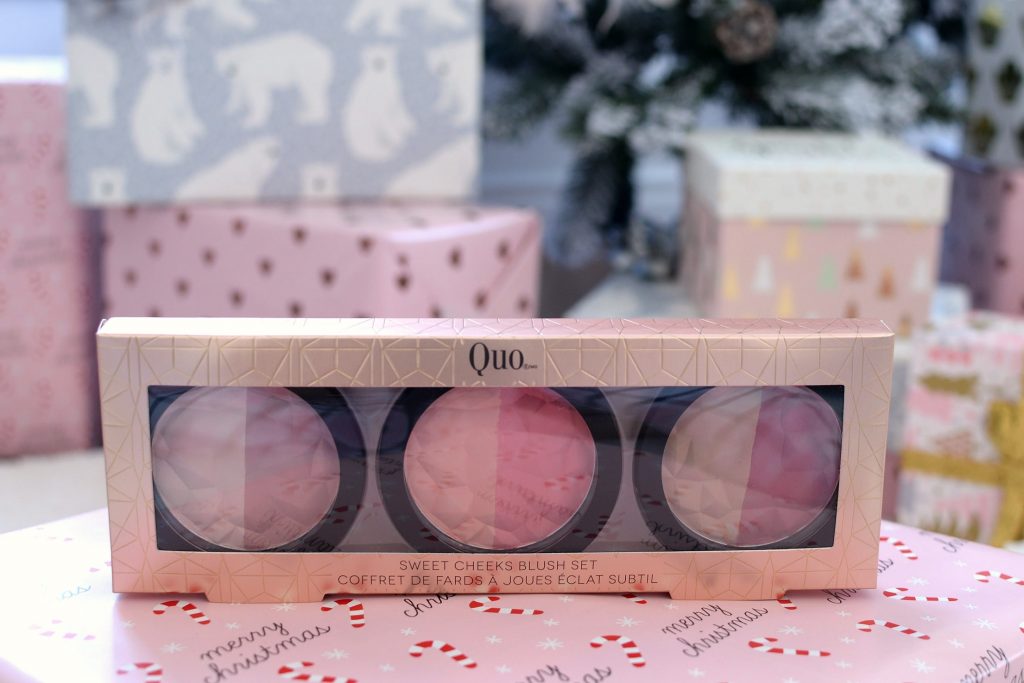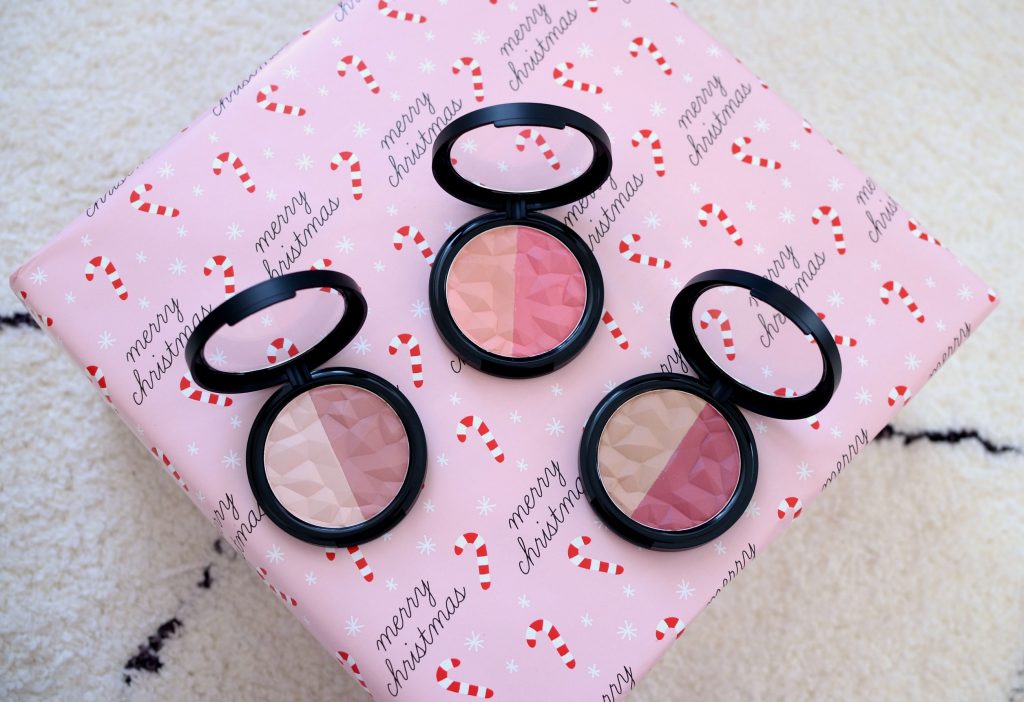 I think it's safe to say we all have friends who although have no problem skipping a foundation or lipstick, but when it comes to makeup, they can't leave the house without a trendy cut-crease, smoky or cat-eye. Although an eyeshadow obsessed friend may never have too many palettes in her collection, I bet she doesn't have one as cute as the NYX Sugar Trip Holiday Collection Whipped Wonderland Shadow Set. While most eyeshadow palettes can run you upwards of $75, this one not only features 8 stunning shades, it's a reasonable price-point. Come packaged in an adorable metal tin, inside you'll find an assortment of both matte and shimmery shades. Each shade is incredibly soft and smooth, richly pigmentated and blends out seamlessly. The complementary colours pair beautifully on their own or in conjunction together to create an array of soft to intense looks. It retails for $24.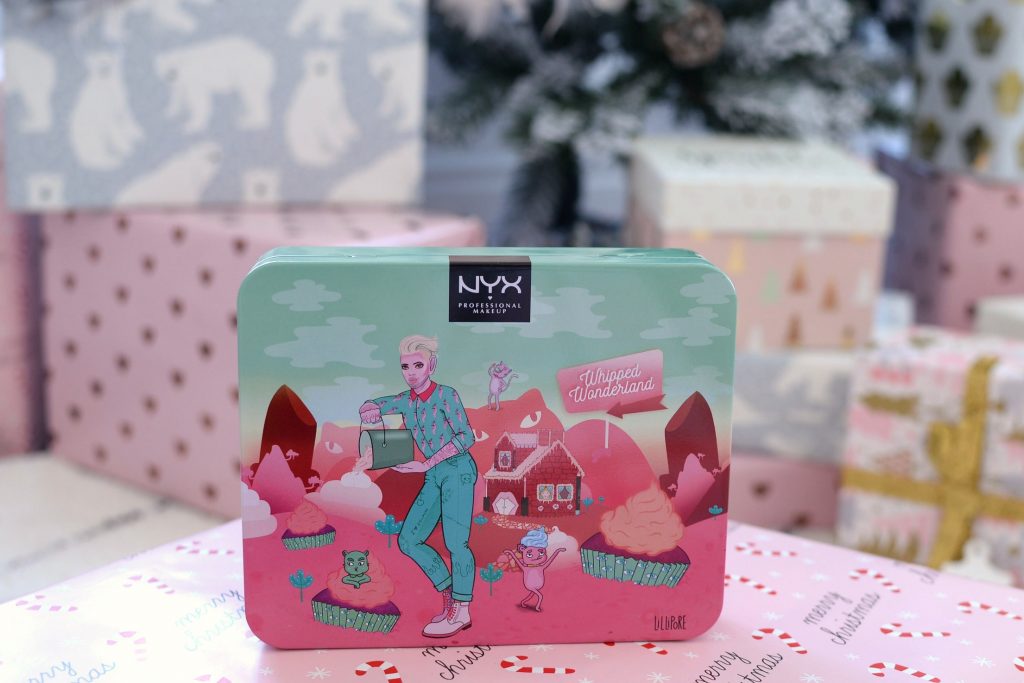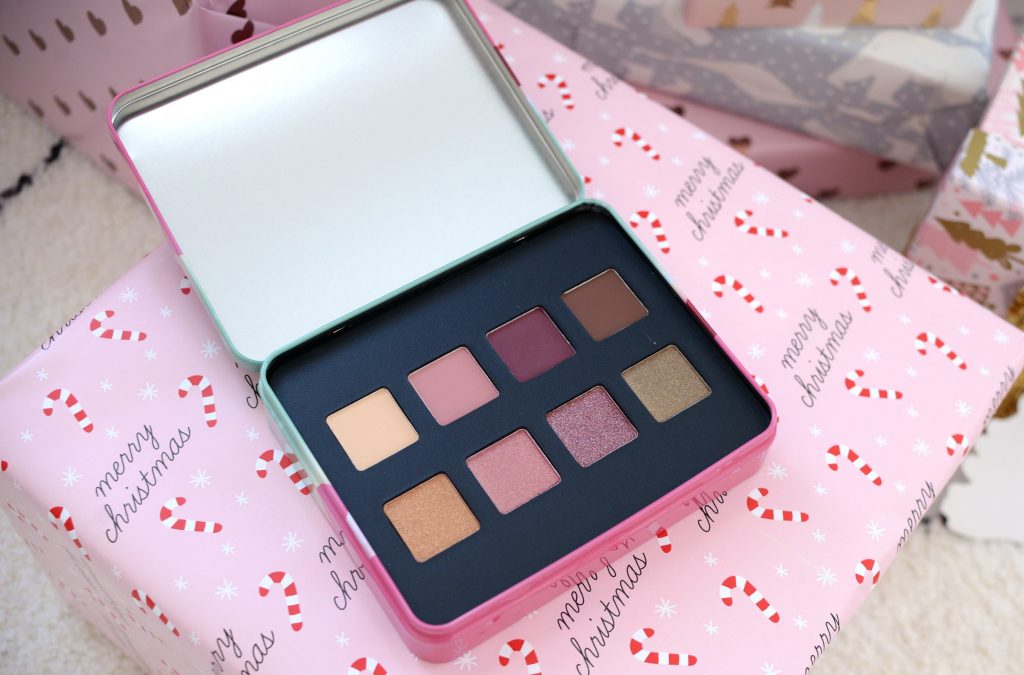 To achieve a bold and intense curl, without having a lash lift, you're going to need a good eyelash curler. Not all curlers are created equally, but tarte never fails in this department. The tarte Lashy & Flashy Lash Curler Set not only comes with a limited-edition pineapple handle lash curler, but it comes with their iconic Lights, Camera, Lashes Mascara. This fabulous duo not only helps to curl and lengthen your lashes, but it helps create a dramatic eye in seconds. Its unique curved design is perfect for most eye shapes and its easy grip handles allows for total control. The hinge on this curler allows for the perfect amount of pressure to be applied to the eyelashes, to help ensure it doesn't damage your delicate lashes. It retails for $25.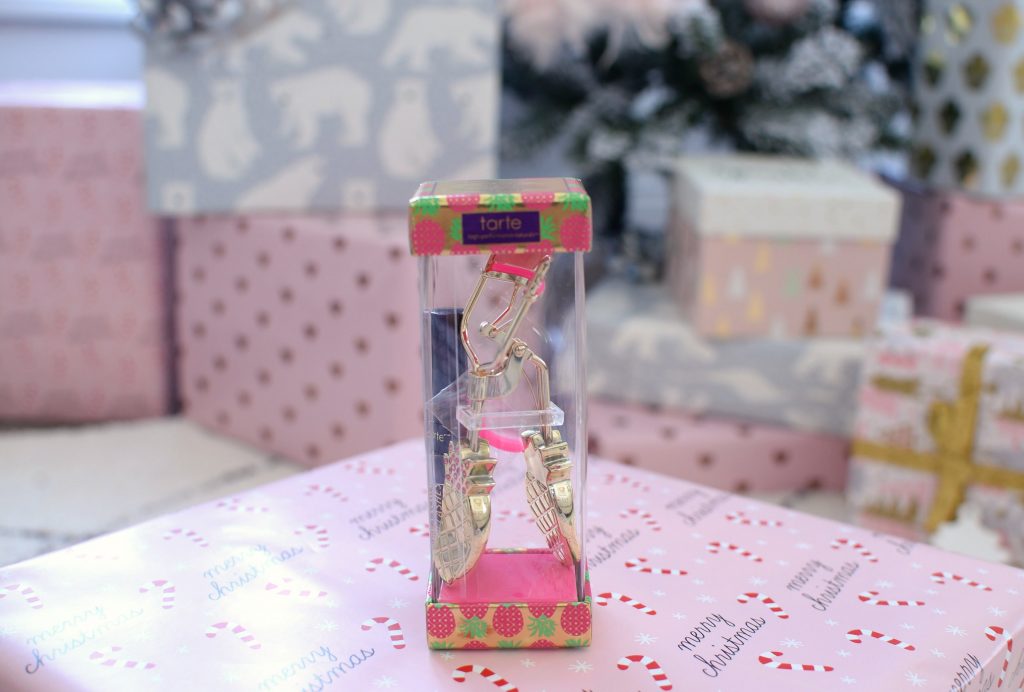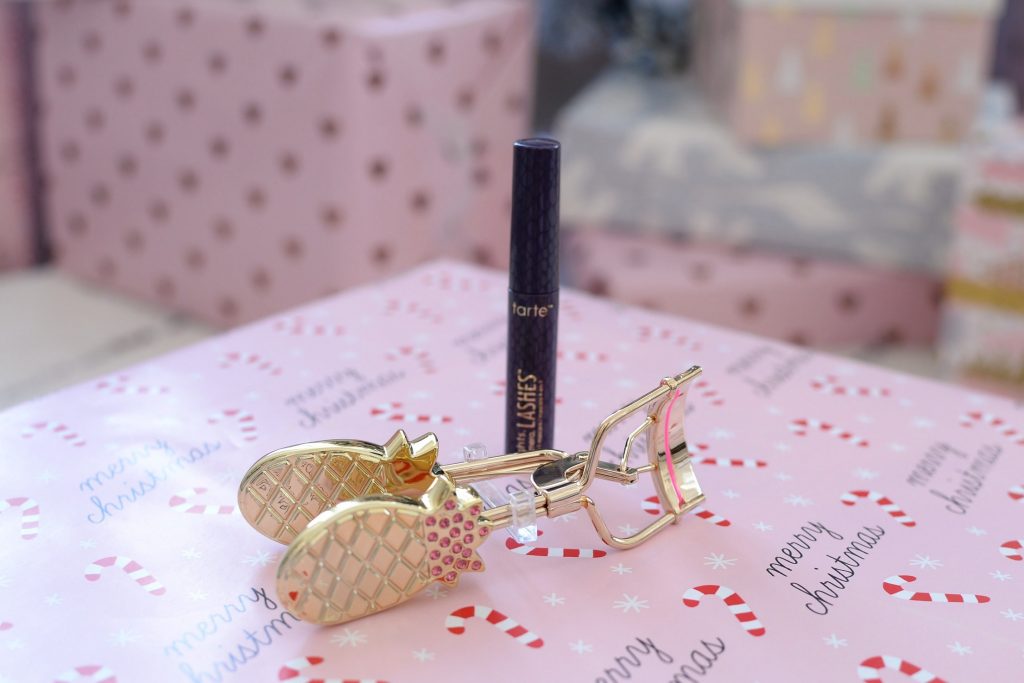 When it comes to treating the ladies on your list, diamonds might be a girl's best friend, but in recent reports, it reveals that lipsticks are on the top of the females' list and the perfect present. The Stila Stay All Day Liquid Lipstick Sets are based around the brand's oh-so-famous liquid lipsticks and come in an array of different colour options. Its ultra creamy, velvety smooth and incredibly pigmented texture are just a few of the many reasons why so many people are obsessed with these formulas. It features 3 deluxe weightless, full-coverage, matte liquid lipsticks within an array of beautiful wearable shades. One swipe and you'll achieve truly opaque, never streaky finish. They don't budge, smudge or transfer, no matter how much you eat or drink. These really do stay put the entire day and well into the evening. Kiss me Stila is a person fave, as you get both a daring red, wearable nude and a fun pop of colour with the pink. This trio retails for $26.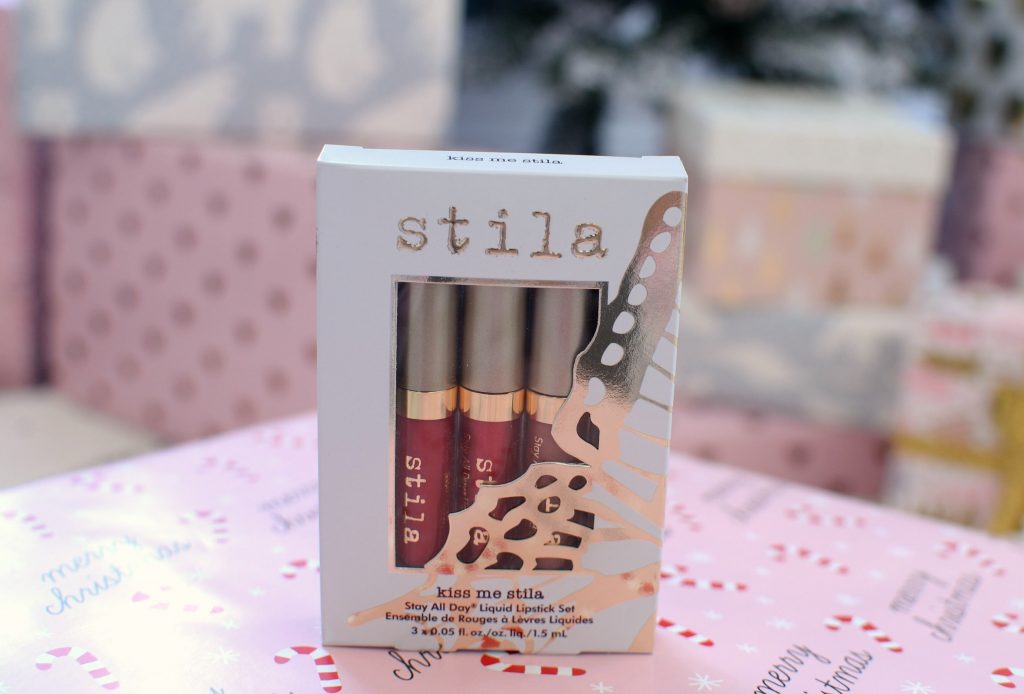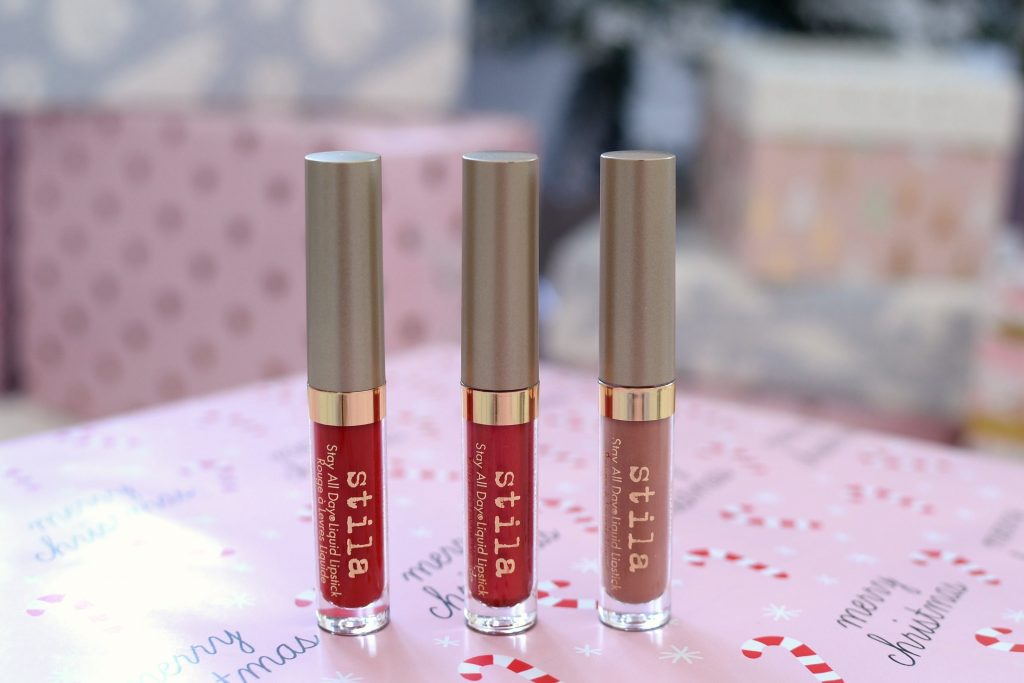 Perfumes are often a hard gift to choose for someone else, unless you already know their favourite fragrance. A hair and body mist is an excellent alternative, you're still able to give the gift of scent, without having it be too strong and overpowering. L'Occitane Verveine Hair and Body Mist not only provides an immediate sensation of freshness and well-being, it can be used from head-to-toe. A quick spritz in the hair to help freshen it up, or a spray or two on the body after getting out of the shower can leave you feeling invigorated. It offers a light and refreshing aroma that is perfect for the cooler winter months. It retails for $19.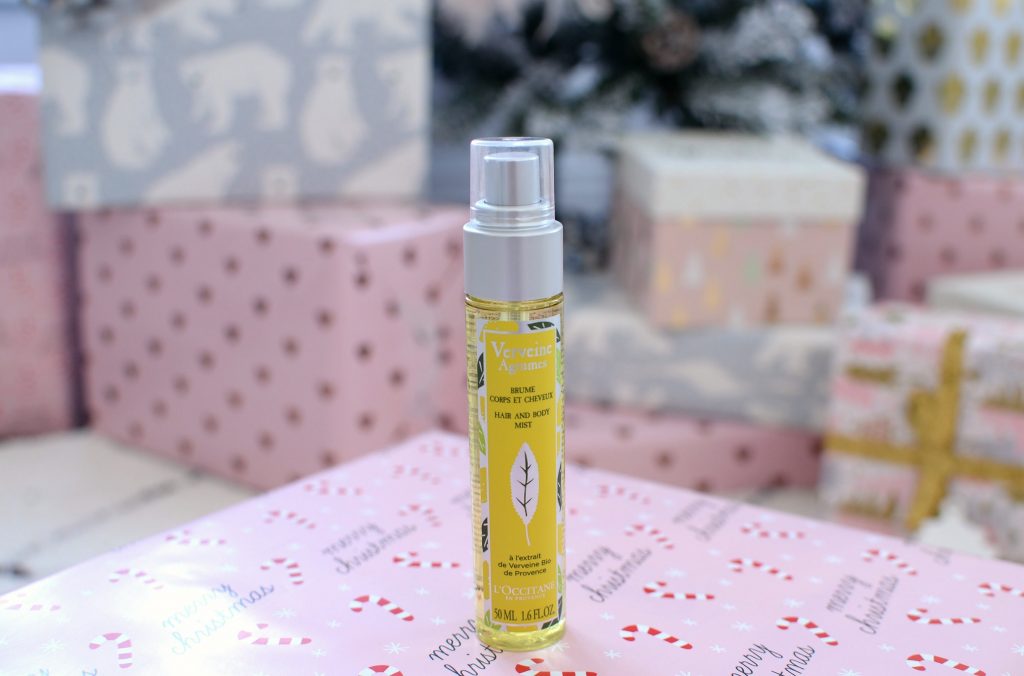 Add a touch of sparkle to your friends life this season with The Body Shop Sparkler. It's a fun and festive way to add a little glitz and glam to your look. This shimmering body powder instantly gives you that holiday glow with a subtle cranberry scent. You can buff all your over entire body, add a little highlight to your face, or even sprinkle in a tiny amount to your hair for that added pop of shimmer and sheen. It retails for $22, but is currently on sale for $13.