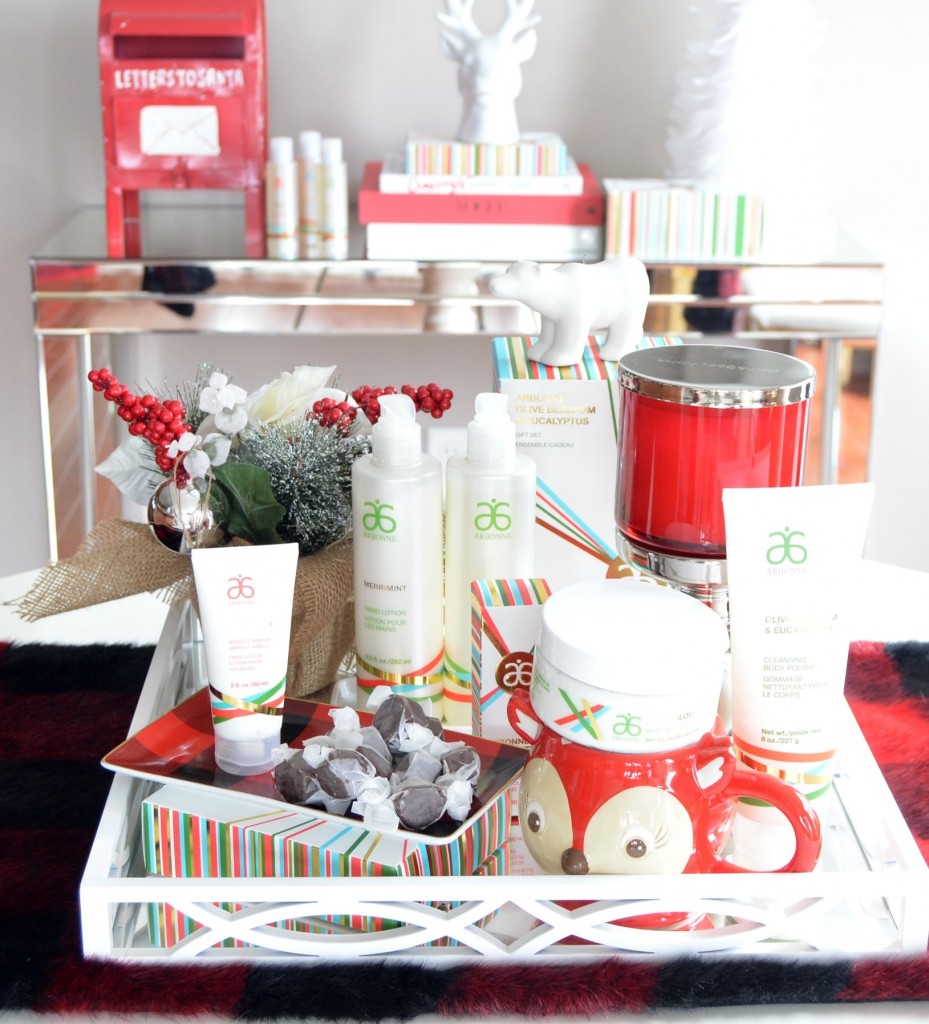 Gifts for under $75
In place of traditional holiday gift guides, that feature multiple products by multiple brands, I'm doing something a little different. I'll be rounding up my favourite presents for the season, but each day I'll be showcasing a different company. Make sure to check back daily as I'll have a new brand with my must-have holiday gifts for the season.
Arbonne limited edition, holiday ready season products are perfect for this time of year. With an array of cosmetics, bath and body and even baby care items, there's a little something for everyone on your list. From shea butter, olive blossom and glazed pear, all these ingredients combined, are super beneficial to the skin during the long, cold winter months. Festive makeup collections allow you to be party-ready in a flash, coconut lip care products leave your lips feeling hydrated and mint-scent hand care soothes and rejoices the skin.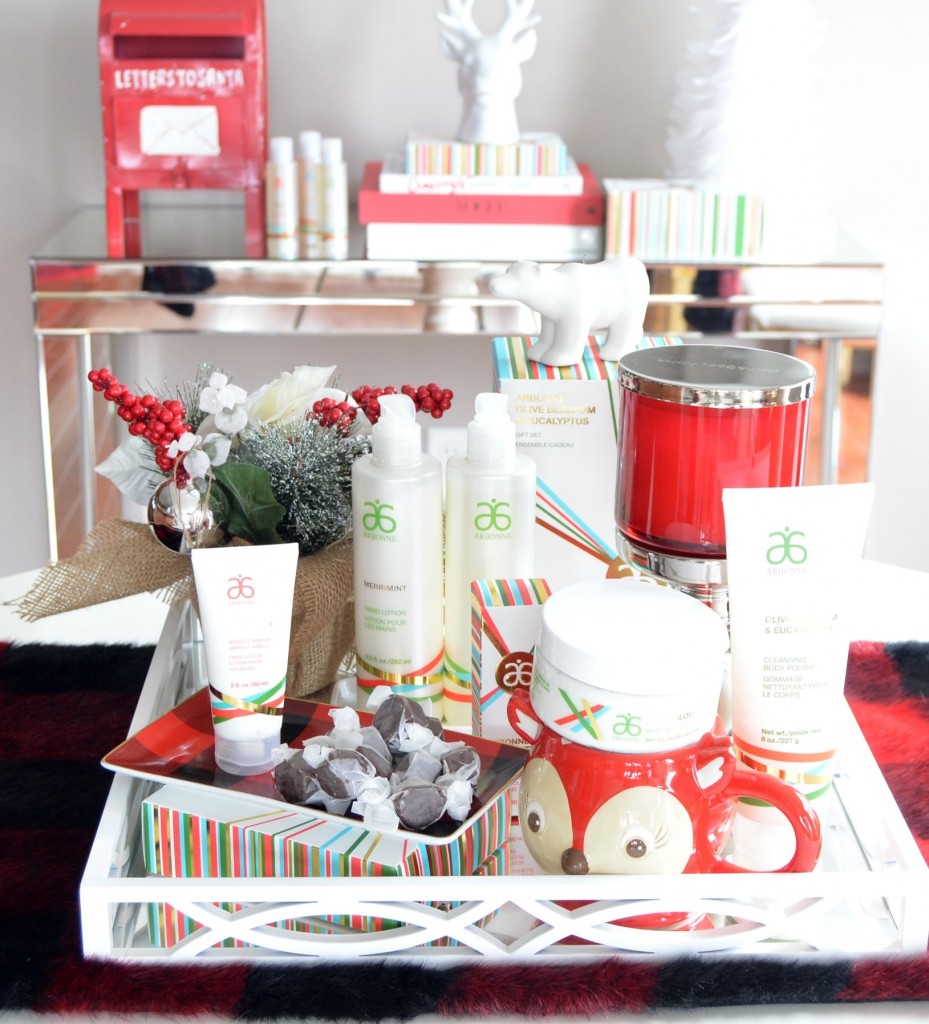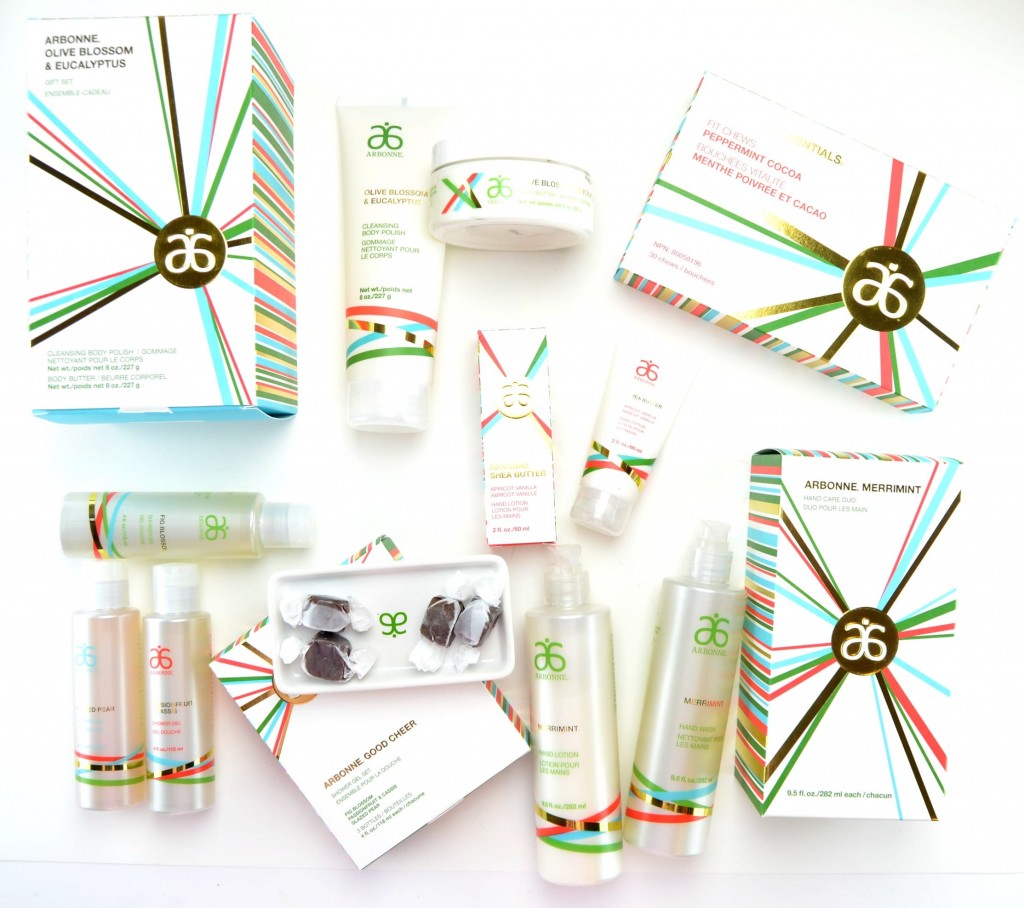 Arbonne Olive Blossom & Eucalyptus Gift Set features a cleansing body polish and moisturizing body butter to keep your entire body hydrated this season. This double duty duo contains both olive oil and eucalyptus to condition and moisturize the skin, while providing a refreshing, yet soothing experience. The body polish helps to exfoliate dead skin cells, leaving skin incredibly soft and smooth. The rich and creamy body butter instantly penetrates deep down into the skin to nourish, hydrate and soothe the skin. This magnificent duo goes hand in hand in keeping your skin buttery soft, incredibly silky and velvety smooth. It retails for $73.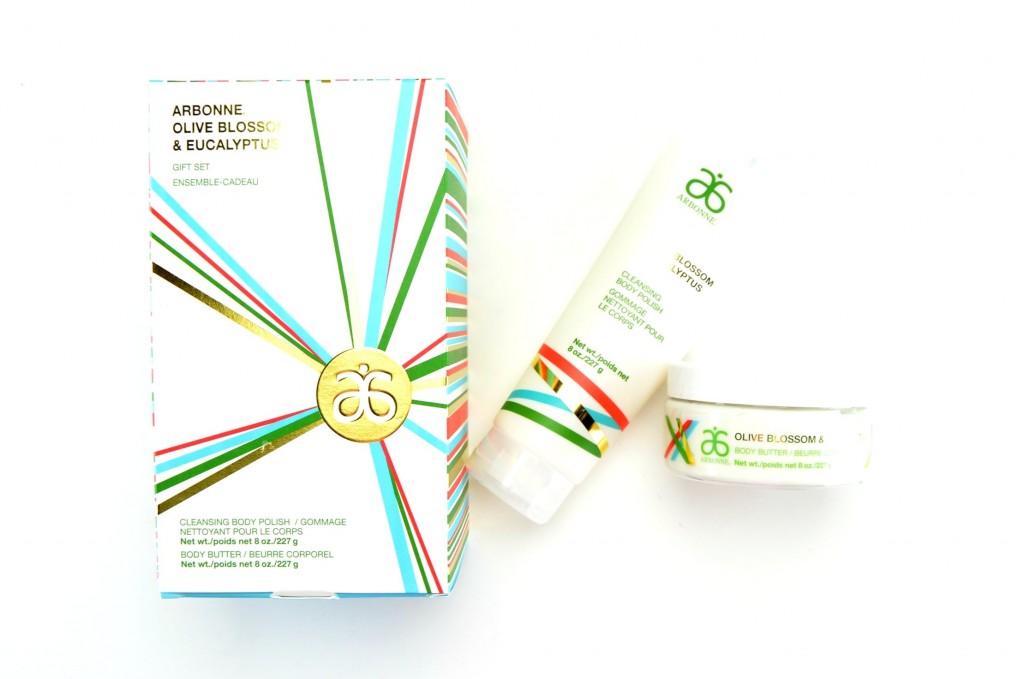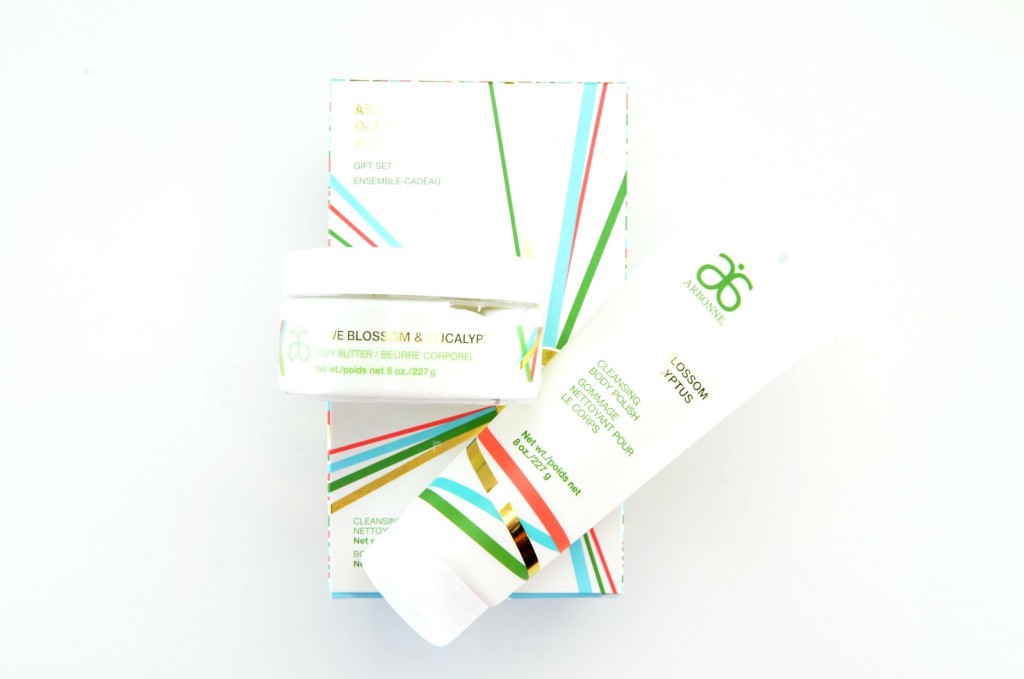 Arbonne MerriMint Hand Care Duo comes brilliantly packaged with an invigorating MerriMint hand wash and moisturizing hand lotion. It also comes alongside a white ceramic caddy to help you beautifully display this duo on your bathroom countertop. The hand wash not only cleanses and soothes your hand, its also formulated with vitamin E to soften and nourish the skin. It also contains rosemary leaf extract and spearmint leaf oil to refresh and deeply cleanse the skin. The hand lotion is incredibly rich and creamy, absorbs within seconds and doesn't leave a greasy or oily residue behind. Its formulated with aloe vera, sunflower seed oil and shea butter to keep hydrated and leave skin soft and smooth. It too contains vitamin E to nourish and protect the skin. It retails for $60.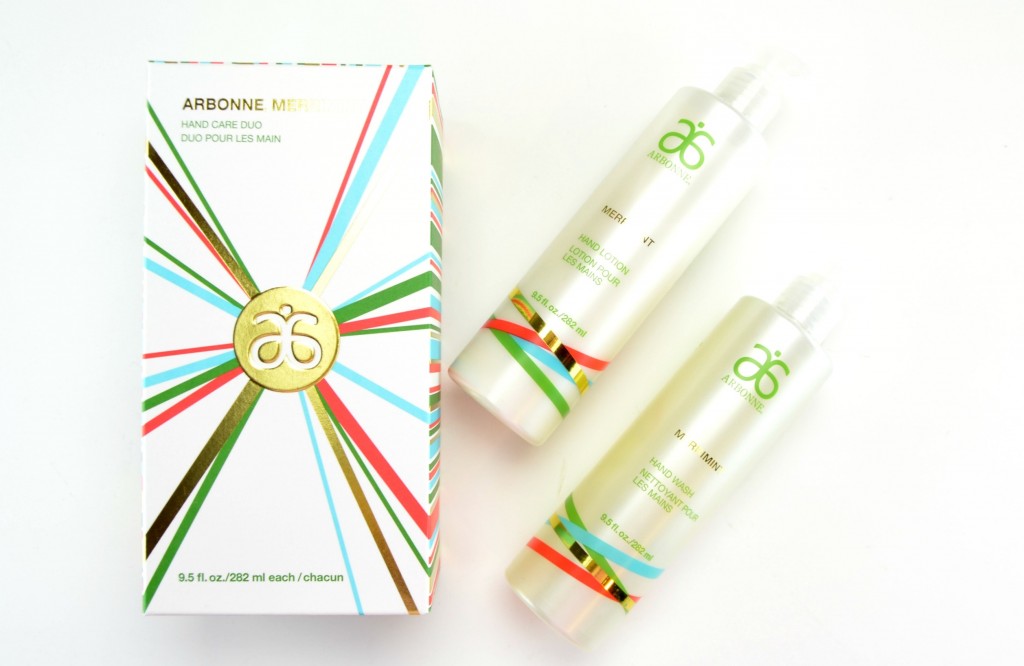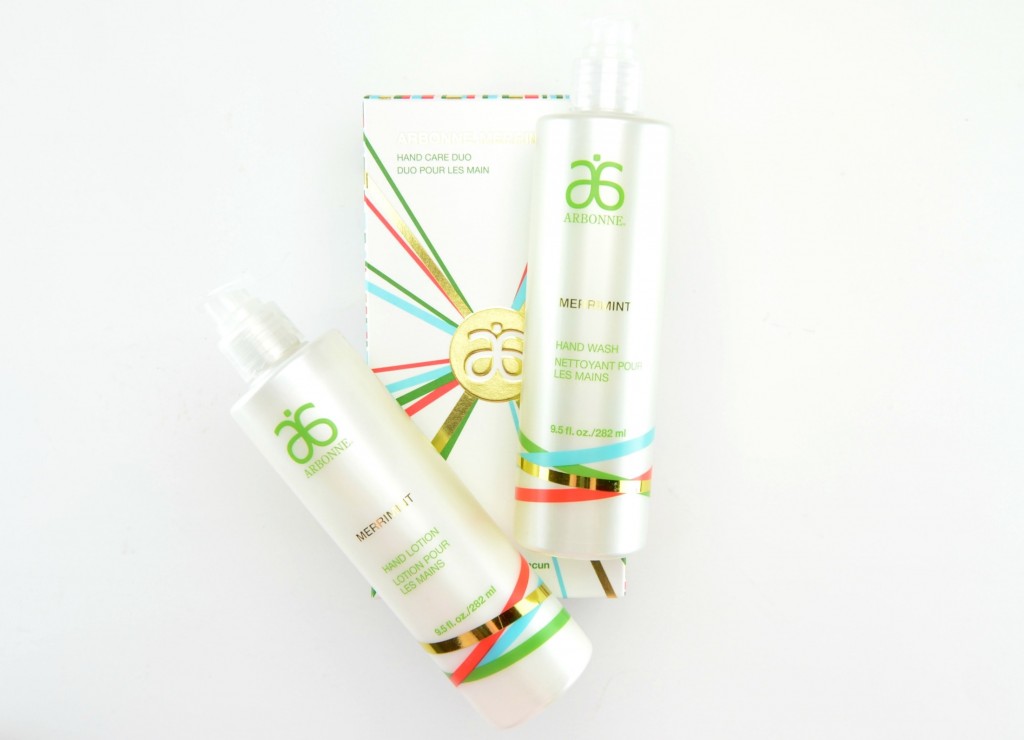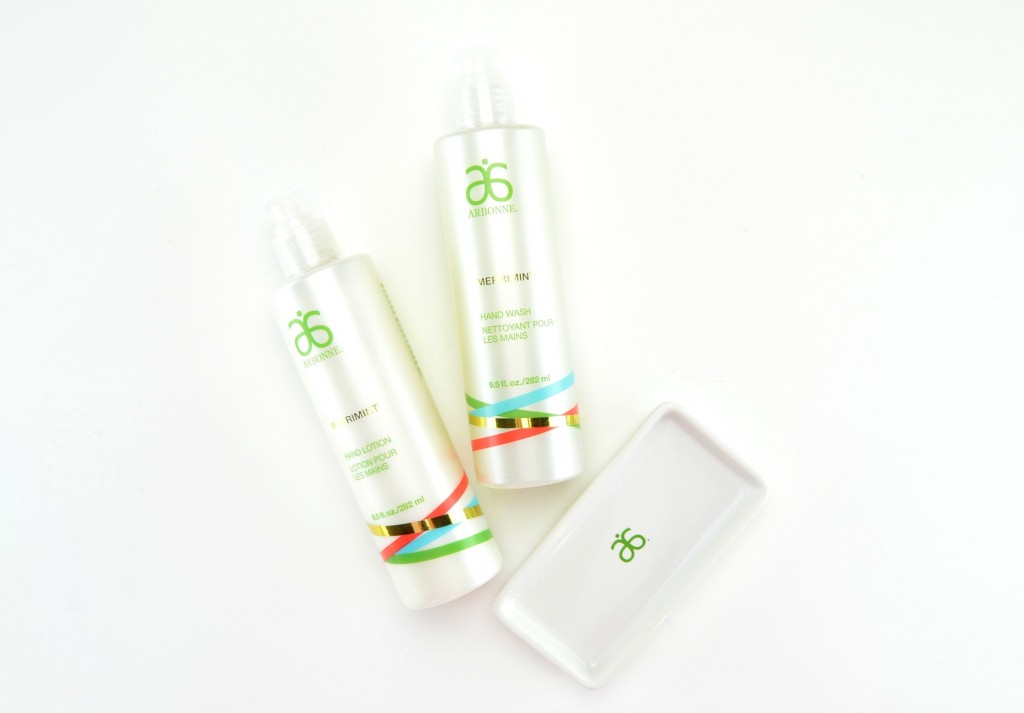 Inspired by natural botanicals and essential oils, the Arbonne Good Cheer Shower Gel Set features 3 top-selling shower gels to leave your skin feeling cleansed and refreshed this holiday season. The trio includes Passionfruit & Cassis, Glazed Pear and Fig Blossom all designed to soften, moisturize and nourish the skin. Instantly after applying, your entire body will feel rejuvenated and ready to take on the day. It retails for $55.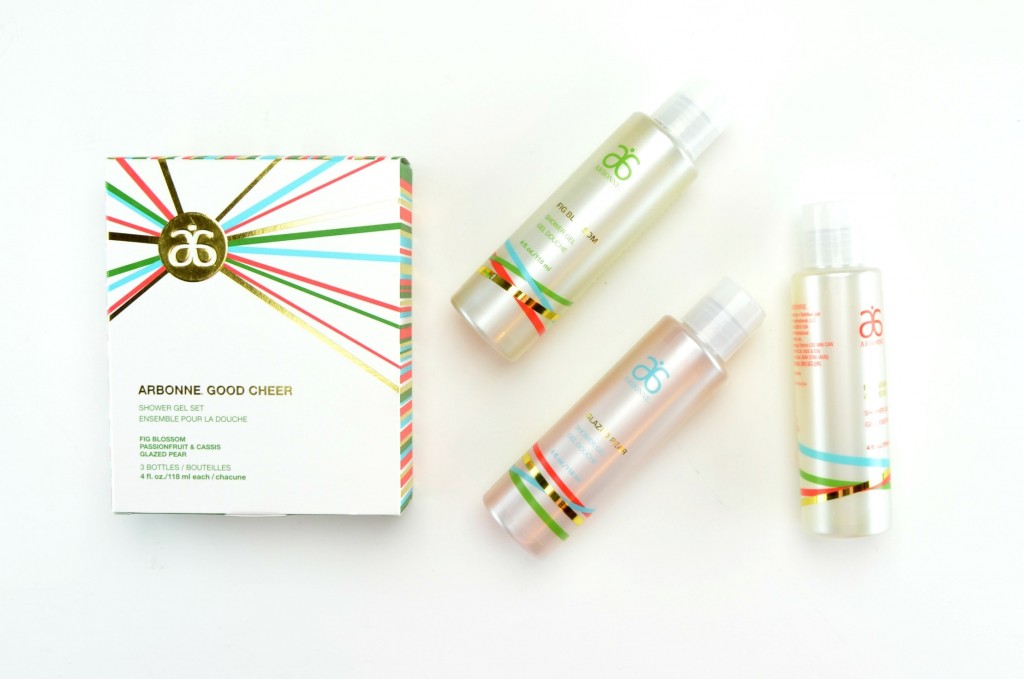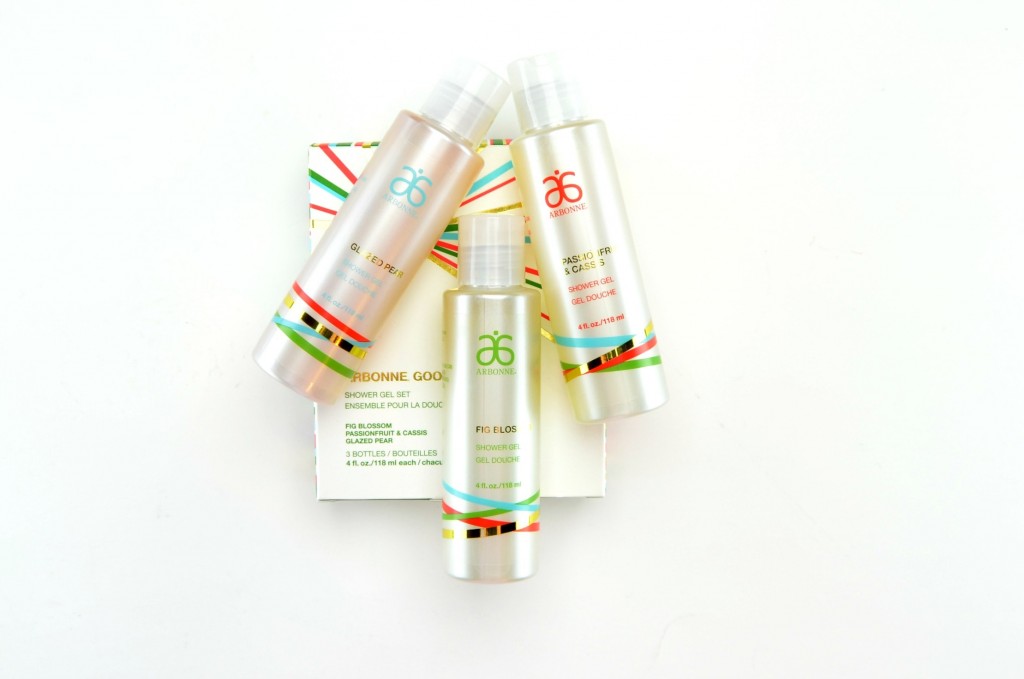 Instead of reaching for a chocolate treat this season, why not indulge in a fit chew instead? Arbonne Peppermint Cocoa Fit Chews are a joyful bite of minty chocolate goodness that helps to control cravings, while keeping your energy levels sustained. These bite sized, mouth-watering treats are perfect for your purse for a busy day of shopping or make the perfect midnight snack without the guilt. Each chew is formulated with rhodiola root extract to help temporarily relieve mental fatigue and stress by boosting your energy between meals. Best part, besides being vegan and gluten free, they don't stick to your teeth and are only 30 calories a chew. It retails for $36 for 30 chews.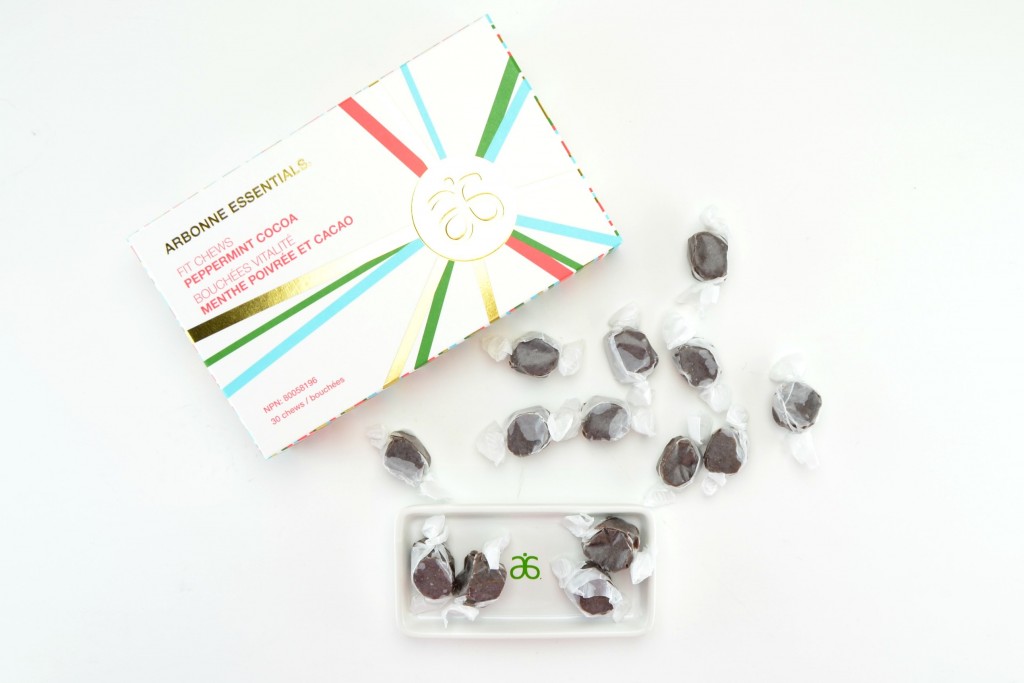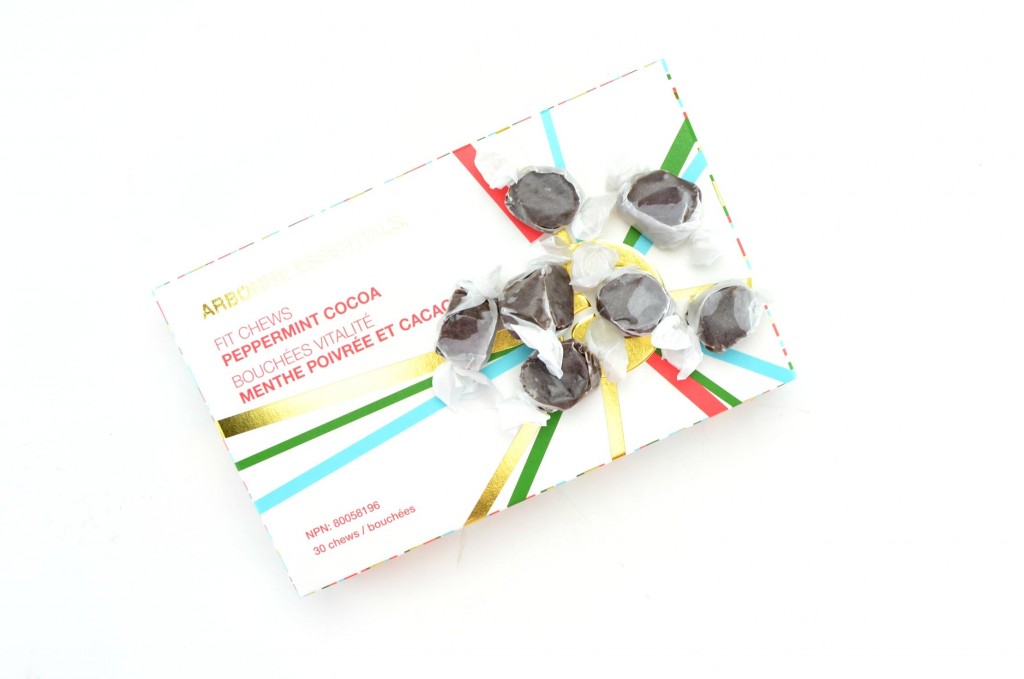 Hands feeling dry, itchy and irritated, hydrate them with Arbonne Shea Butter Apricot Vanilla Hand Lotion. This incredibly rich, creamy and luxurious lotion is formulated with shea butter, vitamin E and sesame seed oil to moisture and nourish the skin throughout the day. A dime size amount is more than suffice. It spreads evenly, absorbs within a few short minutes and doesn't leave behind a sticky or greasy residue. It's infused with sun-ripened apricots and beautifully complemented by the warmth of creamy vanilla. Smooth, silky soft, luscious, hydrated hands that last upwards of 24 hours (even through excessive hand-washing). It retails for $17.