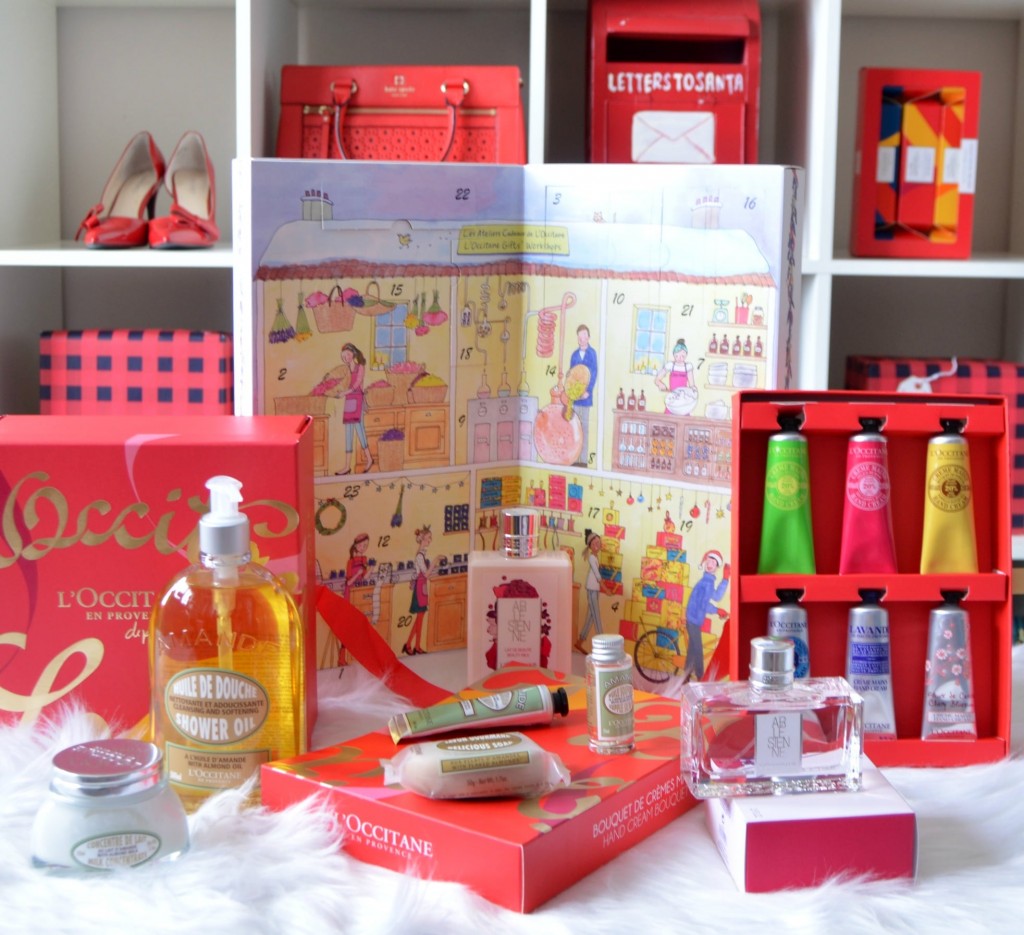 Give the gift of pampering
In place of traditional holiday gift guides, that feature multiple products by multiple brands, I'm doing something a little different. I'll be rounding up my favourite presents for the season, but each day I'll be showcasing a different company. Make sure to check back daily as I'll have a new brand with my must-have holiday gifts for the season.
Let L'Occitane pamper you and your loved ones this holiday season with luxurious gift sets that capture the essence of the Provencal beauty. Each set is filled with cherished formulas, wrapped in festive, ready-to-give packaging designed for those that don't want to fuss with wrapping paper or bags. It's your one-stop shopping destination for everyone on your list. Family, friends, colleagues and neighbors, spread holiday cheer with this unique and body-loving treats.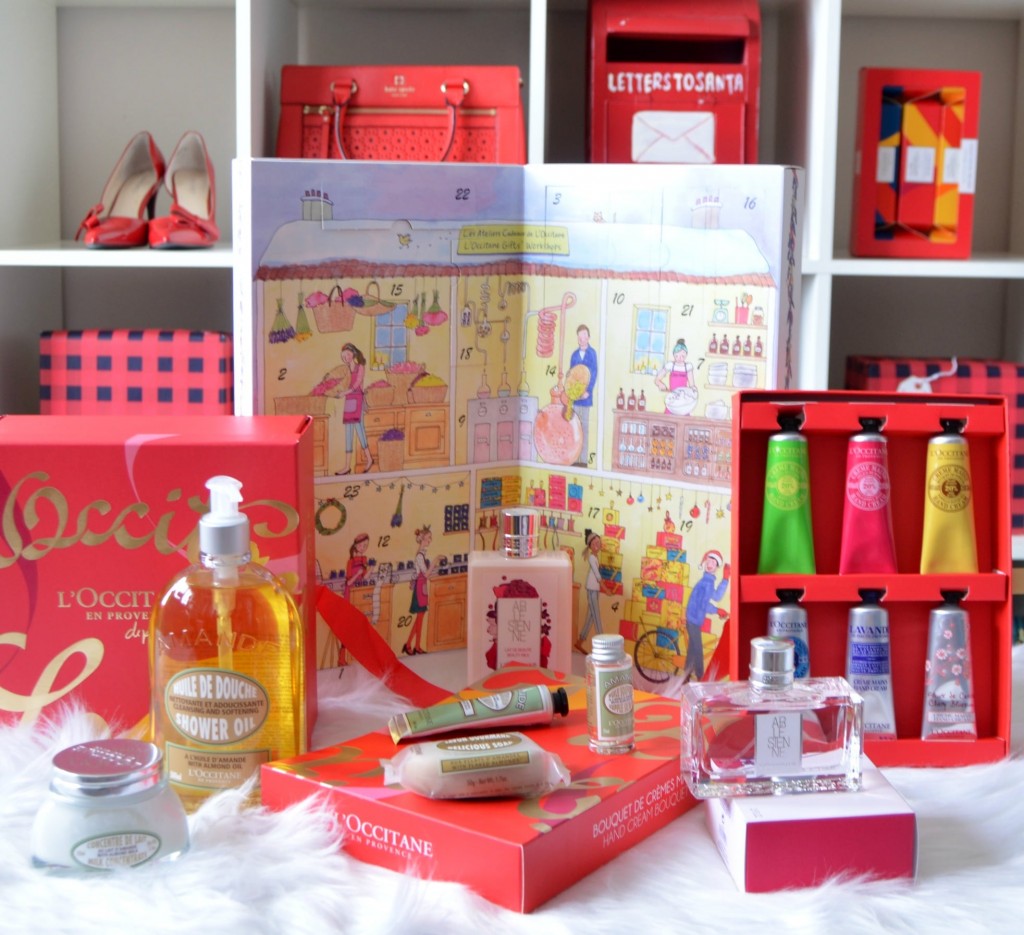 L'Occitane Almond Collection Set features the brand's coveted almond oils, sourced from the Haute-Provence, to help moisturize and beautify the skin. The luxurious gift set comes with their oh-so famous Almond Shower Oil, Milk Concentrate, Supple Skin Oil, Delicious Bar Soap and Delicious Hand Cream. When the almond shower oil meets the water, it is transformed into a silky soft, lavish and luxe, soapy lather. It instantly leaves your skin feeling fresh, clean and satiny smooth. Immediately after getting out of the shower (or bath) drench yourself in almond milk concentrate. It's enriched with powerful almond extracts to help moisturize and hydrate. It instantly melts into your skin and keeps it nourished and conditioned for upwards of 48 hours. The supple skin oil is formulated with 50% almond oil to give a lightweight, yet incredibly effective way to hydrate the skin. It's perfect on those days when your skin is feeling extra parched. The delicious soap is formulated with crushed almond shells to help gently exfoliate the skin. Finish off with delicious hand cream to keep hands and fingers super soft the entire day. It melts into the skin within seconds for all day moisturization. It retails for $78.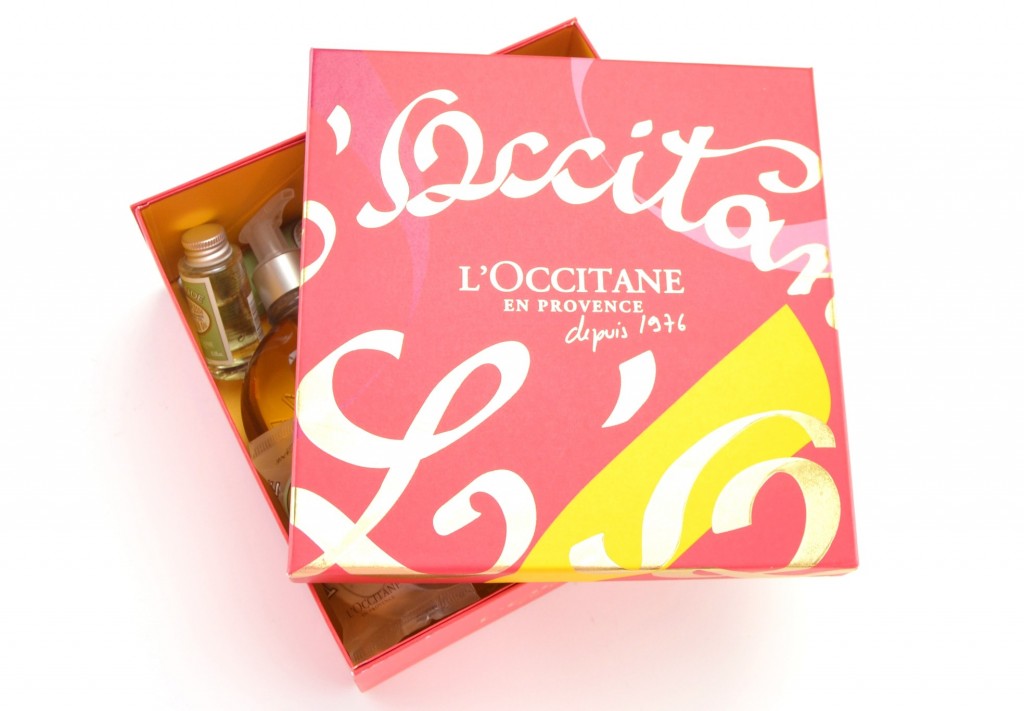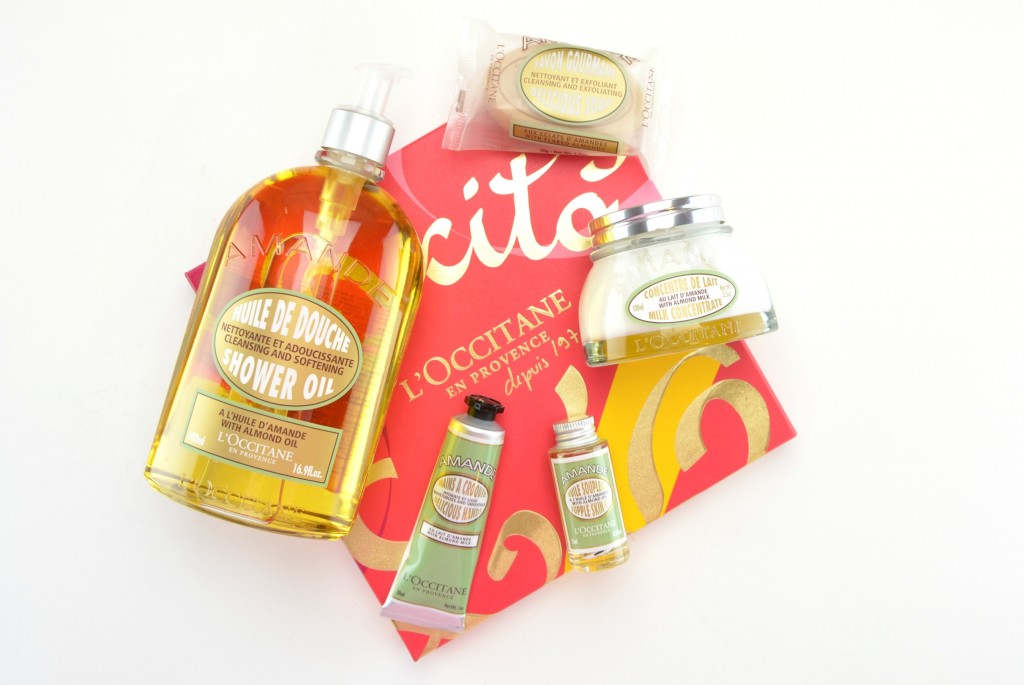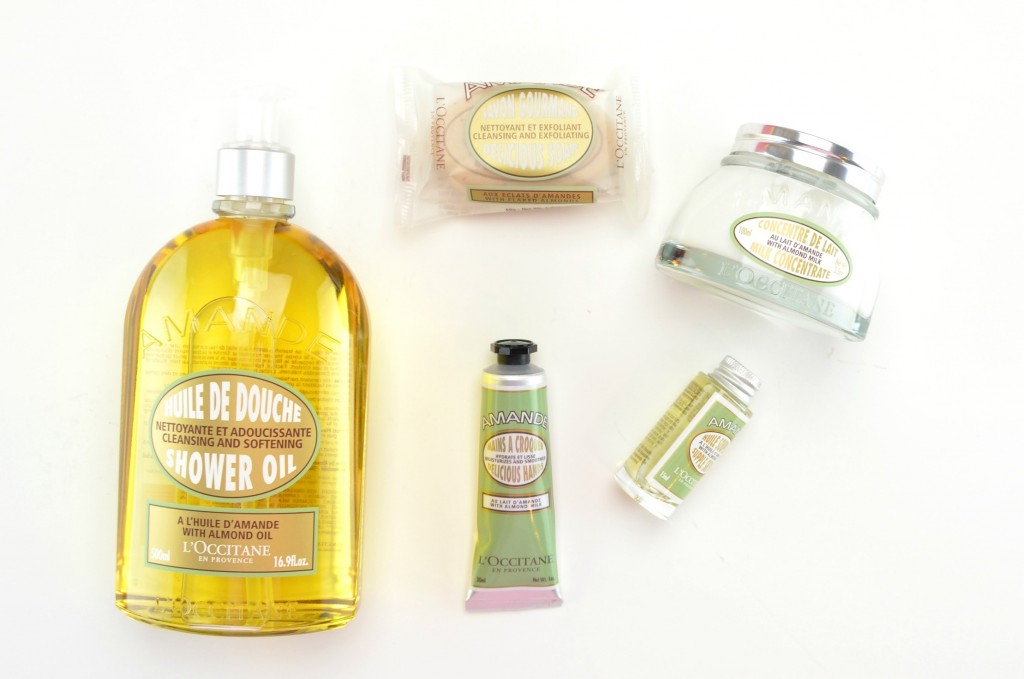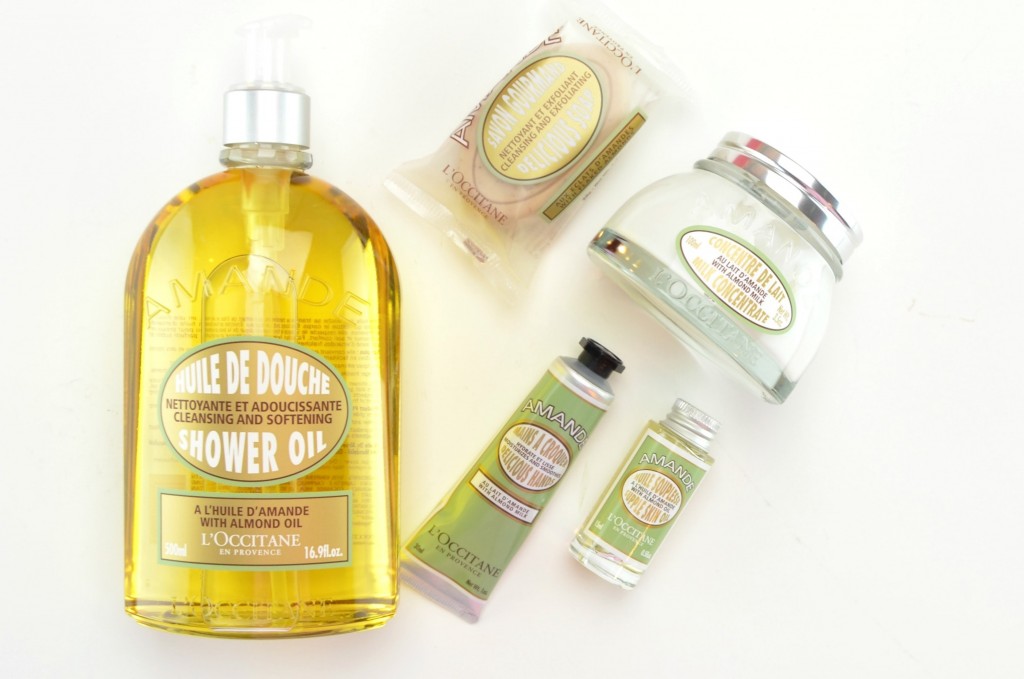 L'Occitane Arlésienne Eau de Toilette is a delicate, yet bold floral fragrance that's elusive and inimitable. It captures the essence of the women of Arles and the beauty of Provence. It features top notes of saffron and bergamot, middle notes of rose and violet with base notes of white musk and sandalwood. It's a warm, classic, feminine and slightly romantic scent. This timeless blend of roses, sweet violet and saffron is a unique and interesting scent that's perfect all year round. It retails for $75 and don't forget the L'Occitane Arlesienne Beauty Milk to complete the gift-set.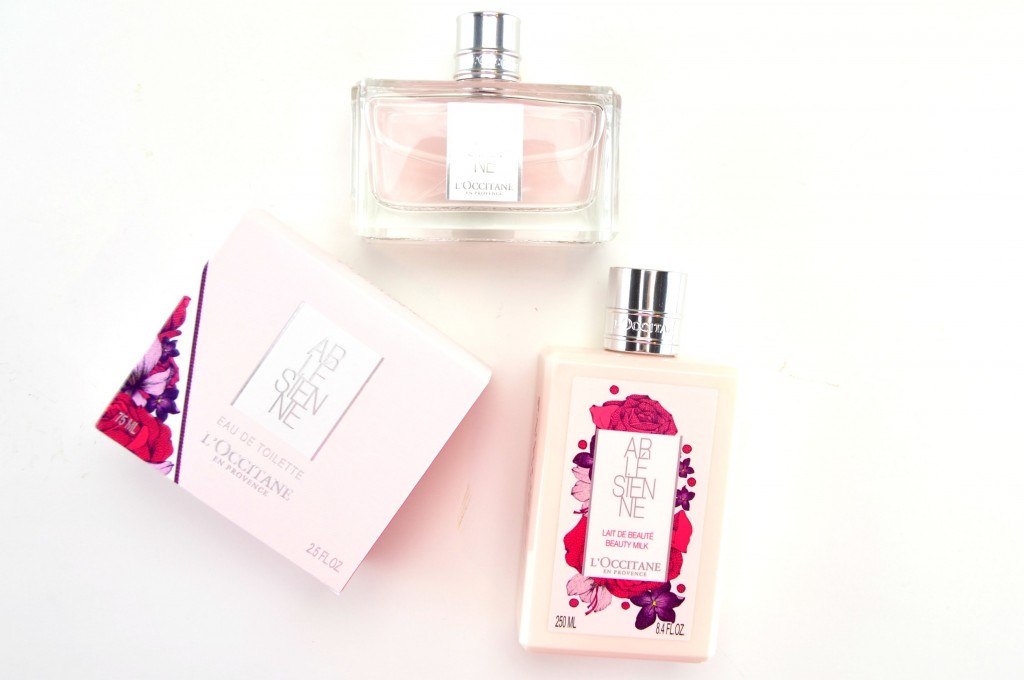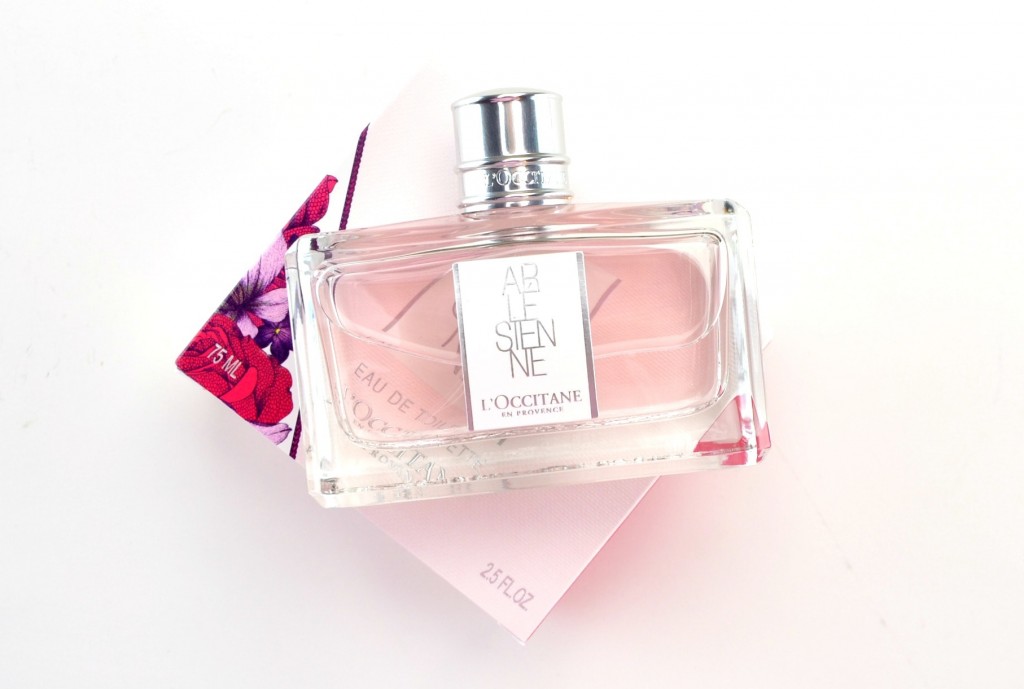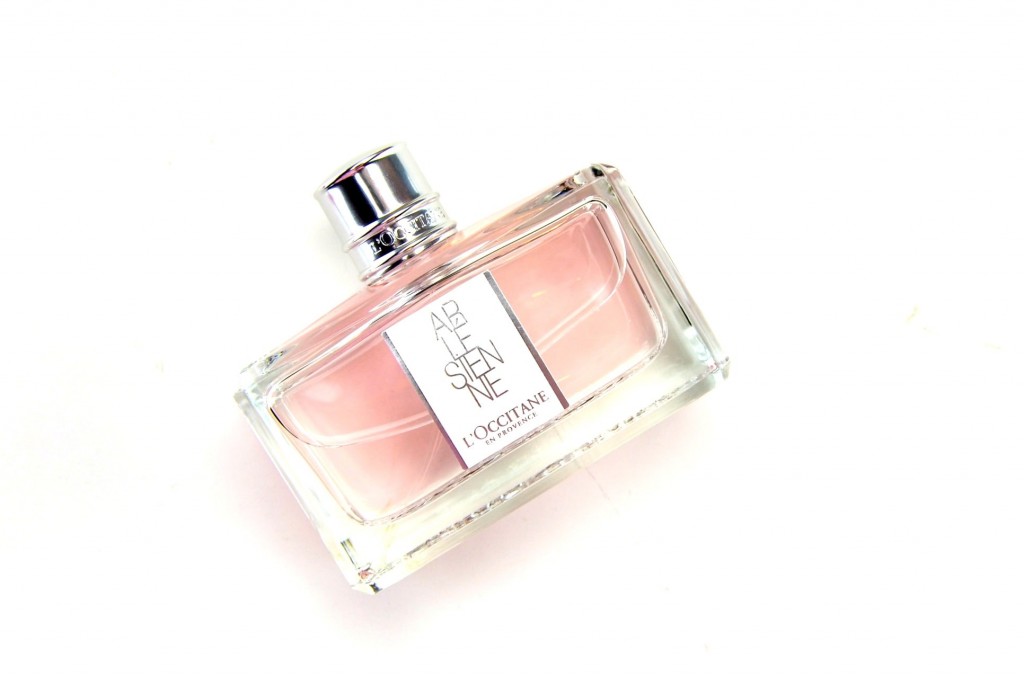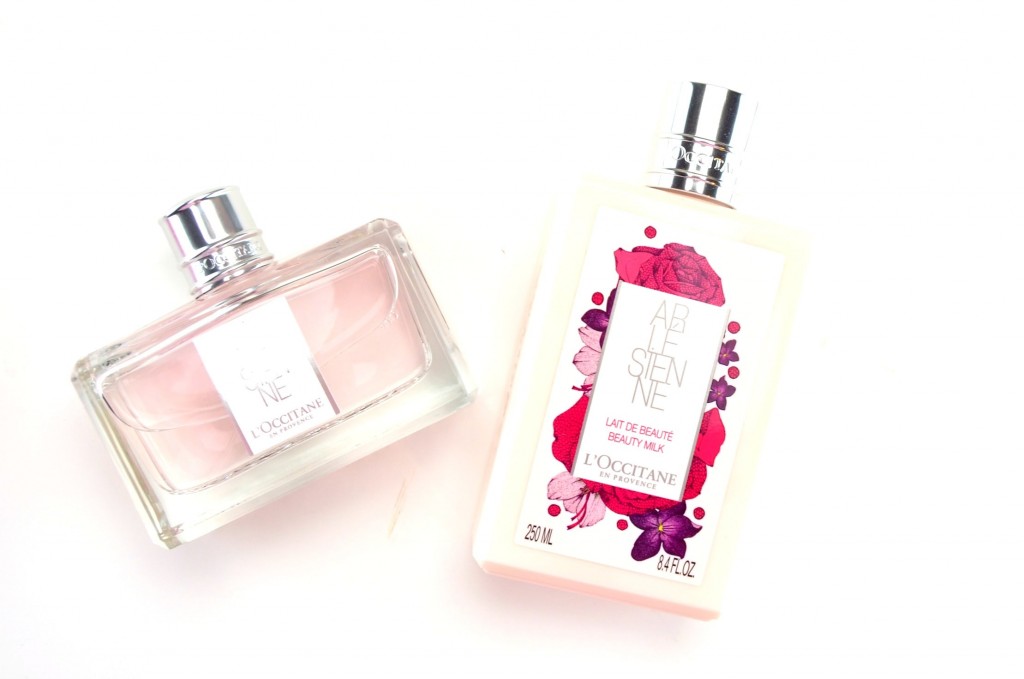 L'Occitane makes some of the best hand creams around and with the L'Occitane Hand Cream Bouquet you'll have the chance to experience some of their most cherished scents. Each is formulated with nourishing shea butter to help keep hands incredibly soft, smooth and hydrated all day long. It features an extremely thick and creamy, white creamy texture that absorbs into the skin instantly. It never leaves behind a sticky or greasy residue. It penetrates deep down into the skin and keeps both hands and cuticles nourished and moisturized the day. It comes with 6 delicious scents of Shea Butter, Rose Heart, Vanilla Bouquet, Zesty Lime, Cherry Blossom and Lavender. It retails for $60.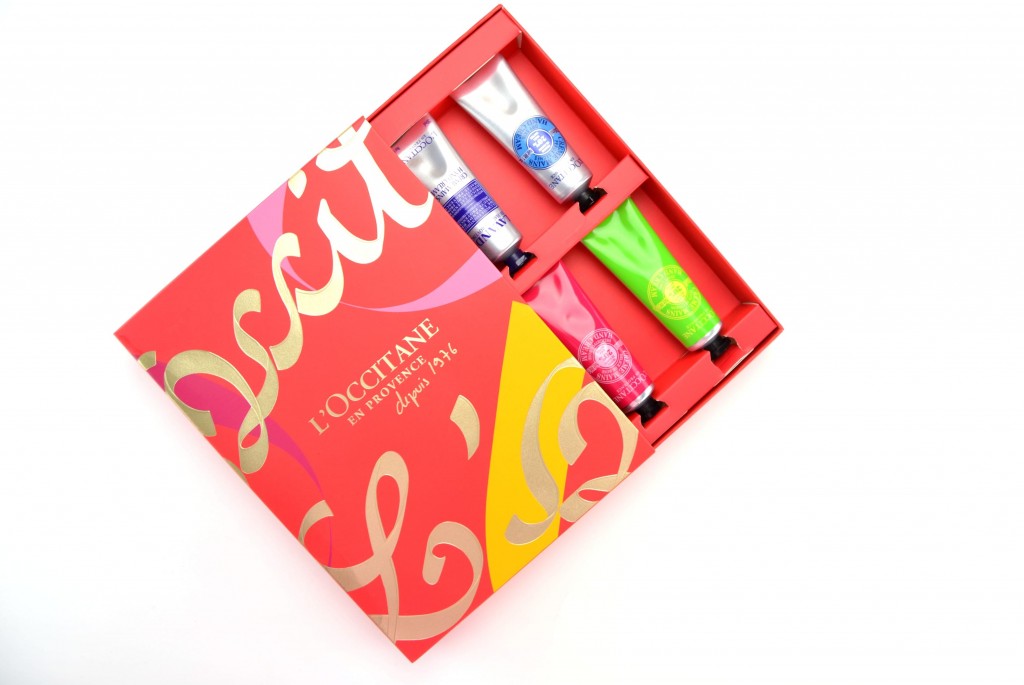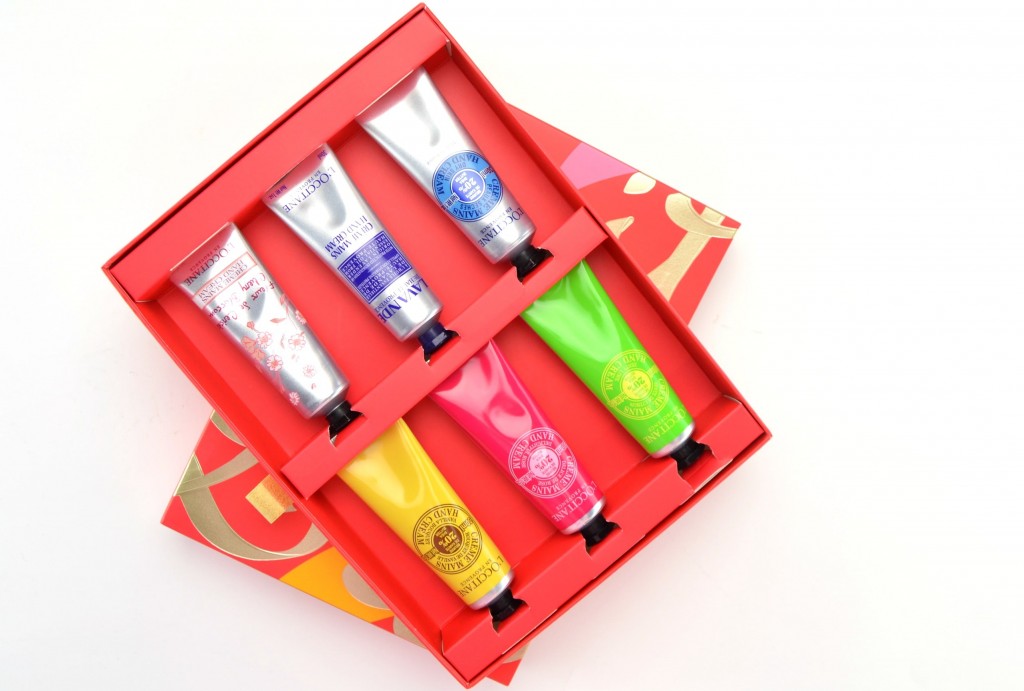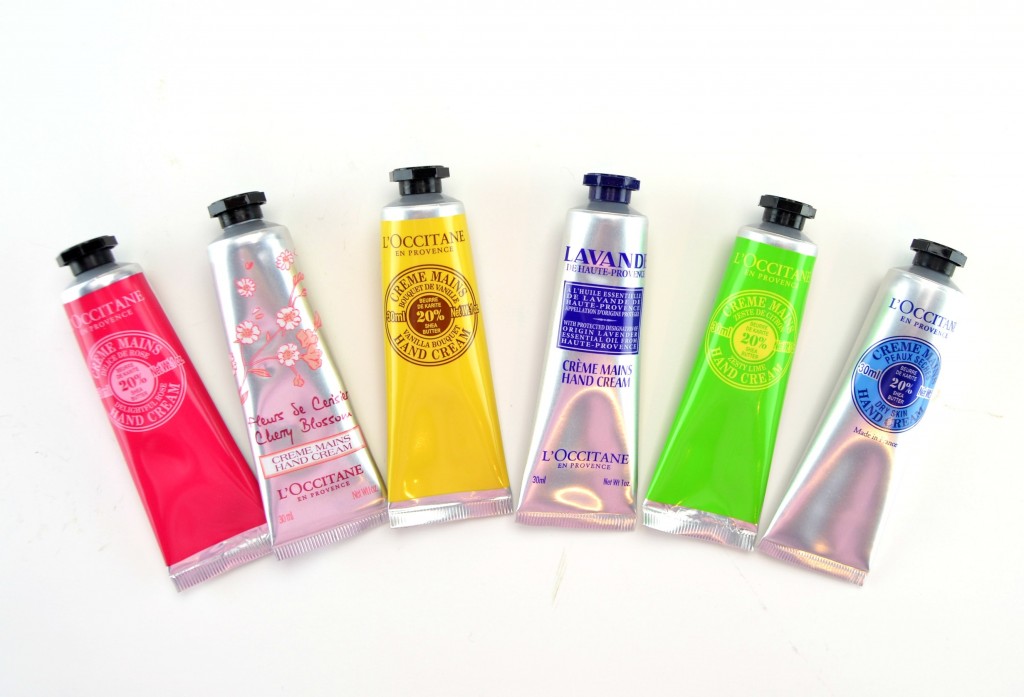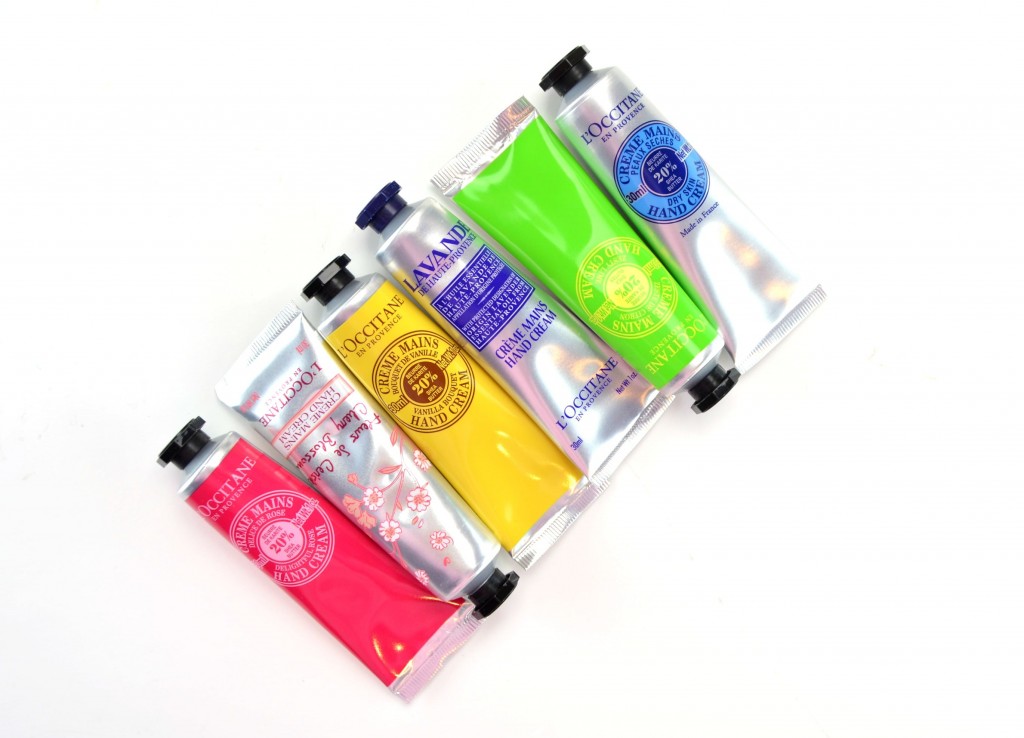 L'Occitane Advent Calendar is one of those gifts that doesn't need to be given at the first of December to be enjoyed. It would be a fun little beauty gift to start enjoying the first of the year. The cardboard book is illustrated in a cute and whimsical design that takes you inside of the L'Occitane gift workshop. Behind each door, you'll find 24 travel-size beauty essentials of some of their best-sellers. It features a Aromachologie Relaxing Shower Gel, Aromachologie Repairing Shampoo, Shea Butter Body Lotion, Shea Ultra Rich Face Cream, Almond Delicious Hand Cream, Peony Hand Cream, Shea Butter Shower Gel, Cherry Blossom Shimmering Lotion, Verbena Shower Gel, Rose et Reines Hand Cream, Almond Shower Oil, The Vert & Bigarade Shower Gel, Verbena Fresh Toilette, Jasmin & Bergamote Shower Gel, Cherry Blossom Shower Gel, Shea Butter Hand Cream, Verbena Leaf Soap, Cherry Blossom Mini EDT, Verbena Hand Cream, Immortelle Essential Water, Shea Butter Cleansing Water, Almond Delicious Soap, Almond Milk Concentrate and Shea Butter Foot Cream. It retails for $59.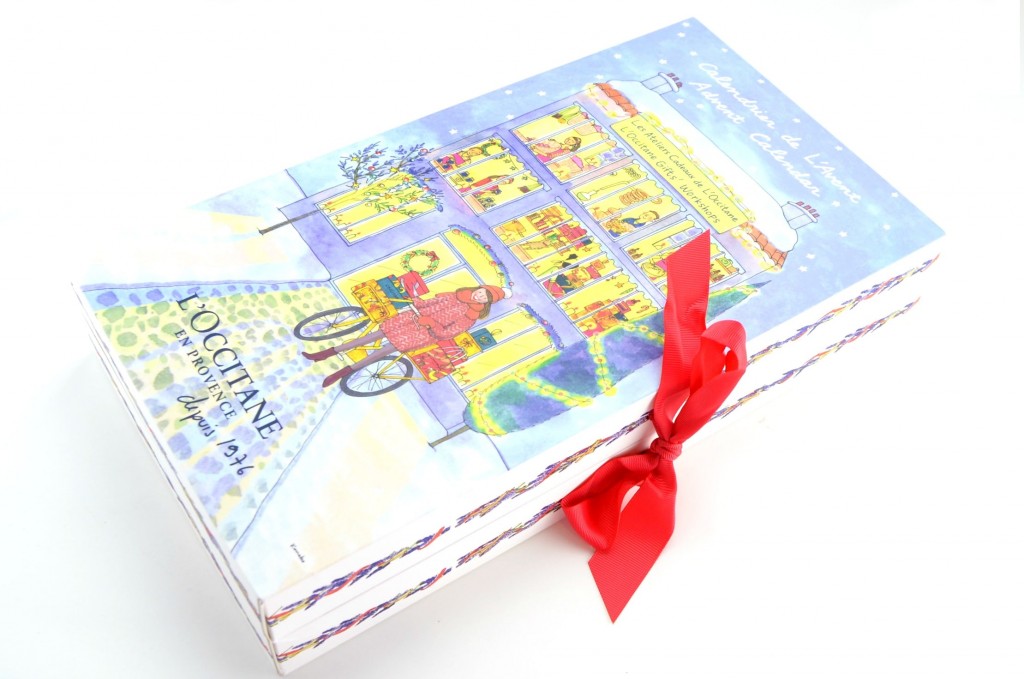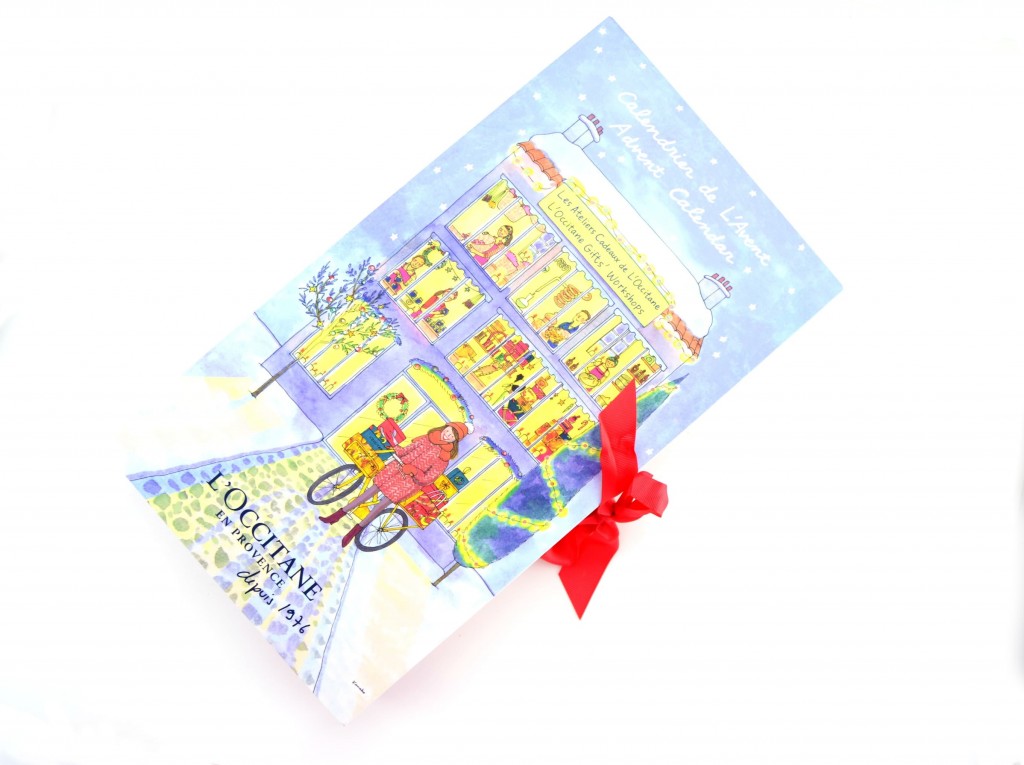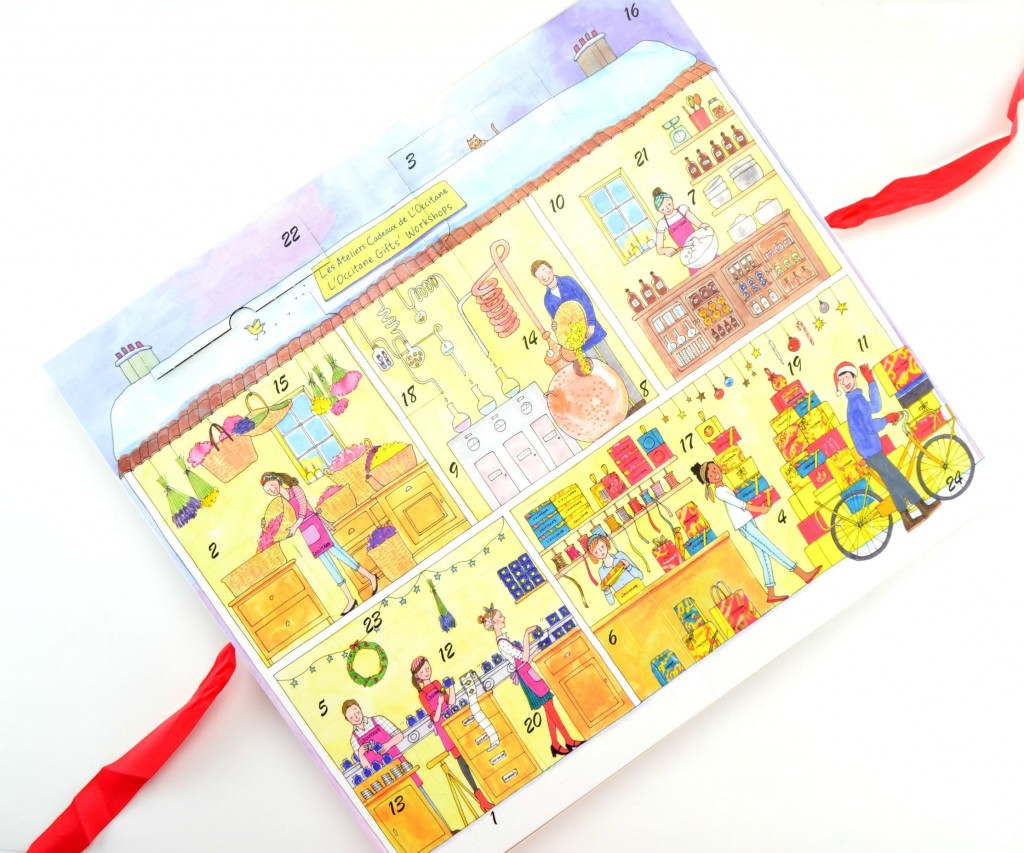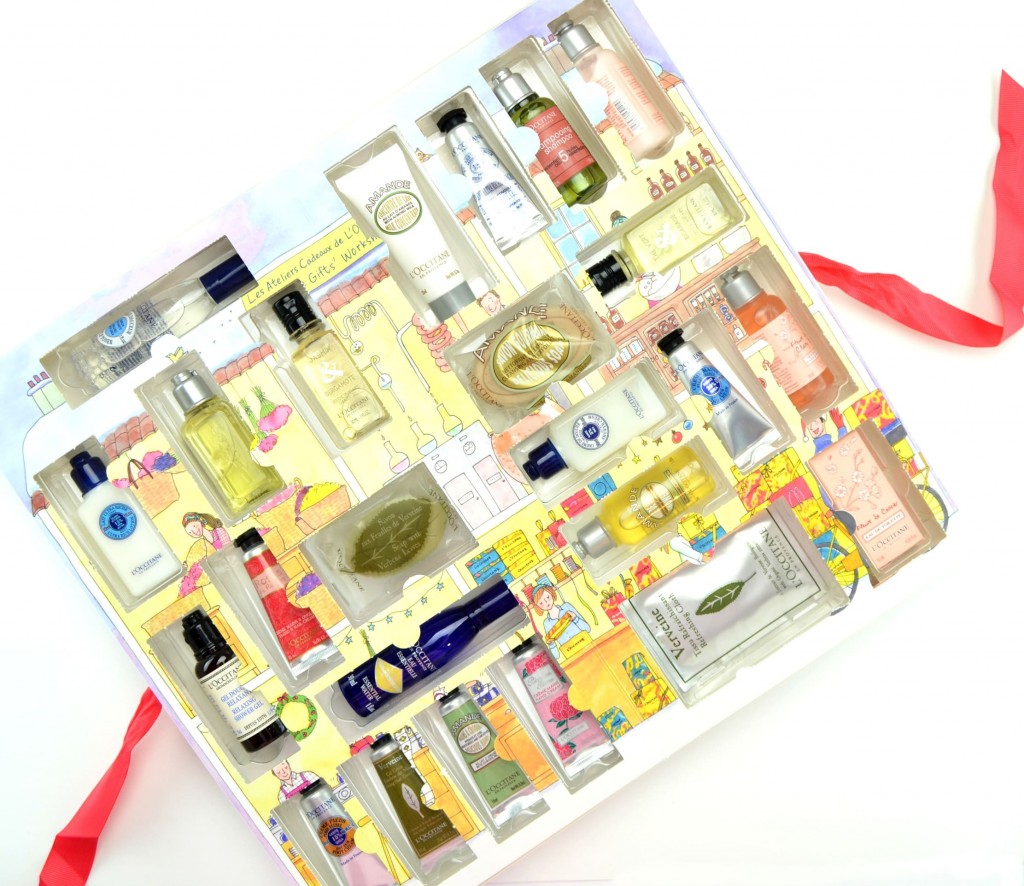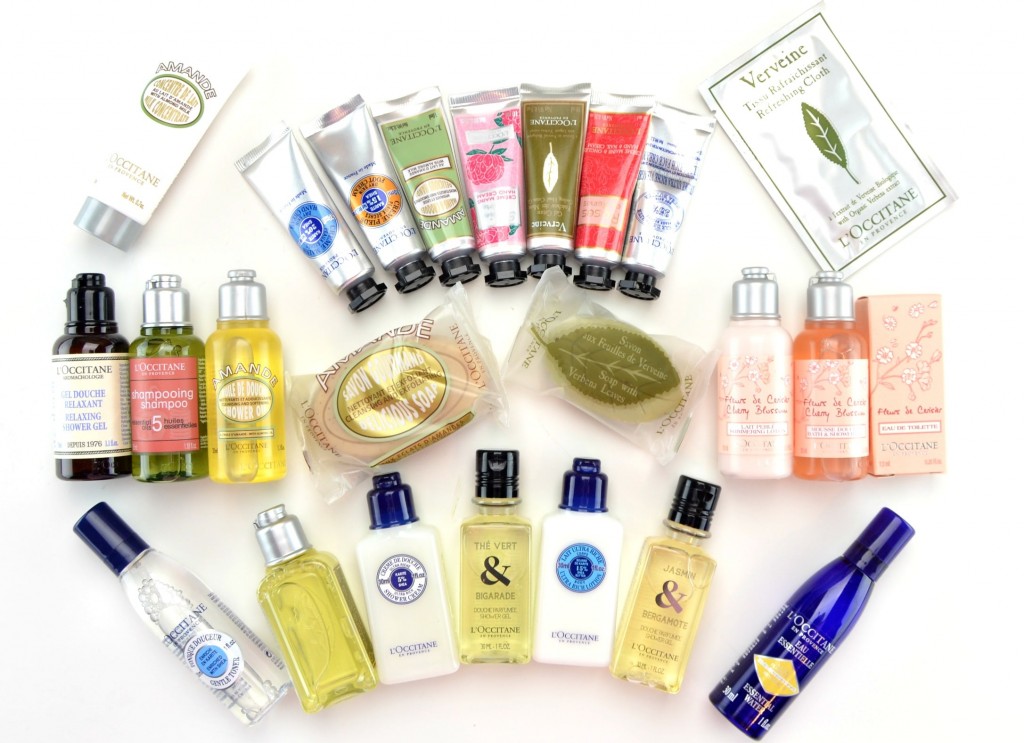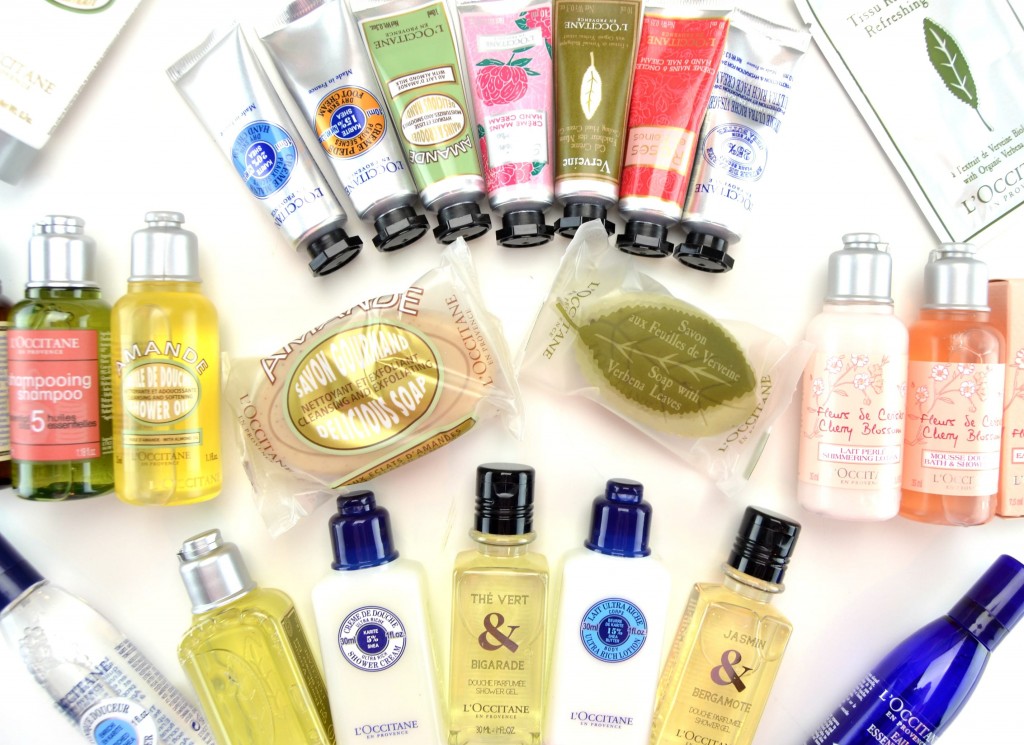 It wouldn't be the holidays without a holiday cracker or two. Instead of traditional candy crackers, why not give the gift of beautiful skin. The L'Occitane Holiday Cracker features a trio of mini favourites that can be popped open and enjoyed. It Includes Cherry Blossom Shower Gel (35ml), Bonne Mere Peach Bath Cube (18g), Cherry Blossom, Hand Cream (10ml), Almond Shower Oil (35ml), Bonne Mere Olive Bath Cube (18g), Almond Hand Cream (10ml), Aromachologie Relaxing Shower Gel (35ml), Bonne Mere Rosemary Bath Cube (18g) and Lavender Hand Cream (10ml). It retails for $30.