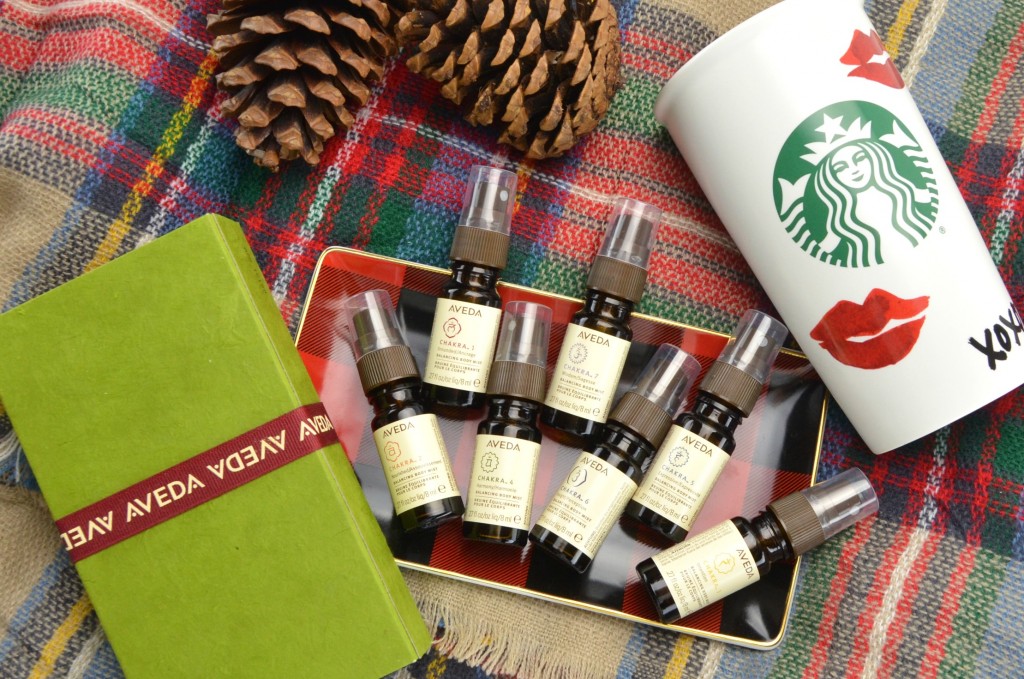 In place of my traditional holiday gift guides, I'm doing something a little different this year. I'll still be rounding up my favourite presents for the season, but instead of combining them into a few posts, I'll be featuring a new company daily. Make sure to check back every day as I'll be showcasing a new brand and my must-have holiday gifts for the season. I can't believe it's less than a week till Christmas, who's excited? Over the next 6 days, I'll be sharing some last-minute holiday gift ideas so be prepared to be inspired.
Still looking for those last minute gifts, Aveda has hand-picked 15 perfectly selected gifts that come wrapped in hand-crafted lokta bark paper straight from Nepal. This year, Aveda, The Art and Science of Pure Flower and Plant Essences introduces its 2015 holiday collection of gift sets that feature an array of top sellers, along with some limited edition products. You're also able to create customizable gift sets for a more personal touch and support and care for the community of papermakers in Nepal. I love gifts that give back.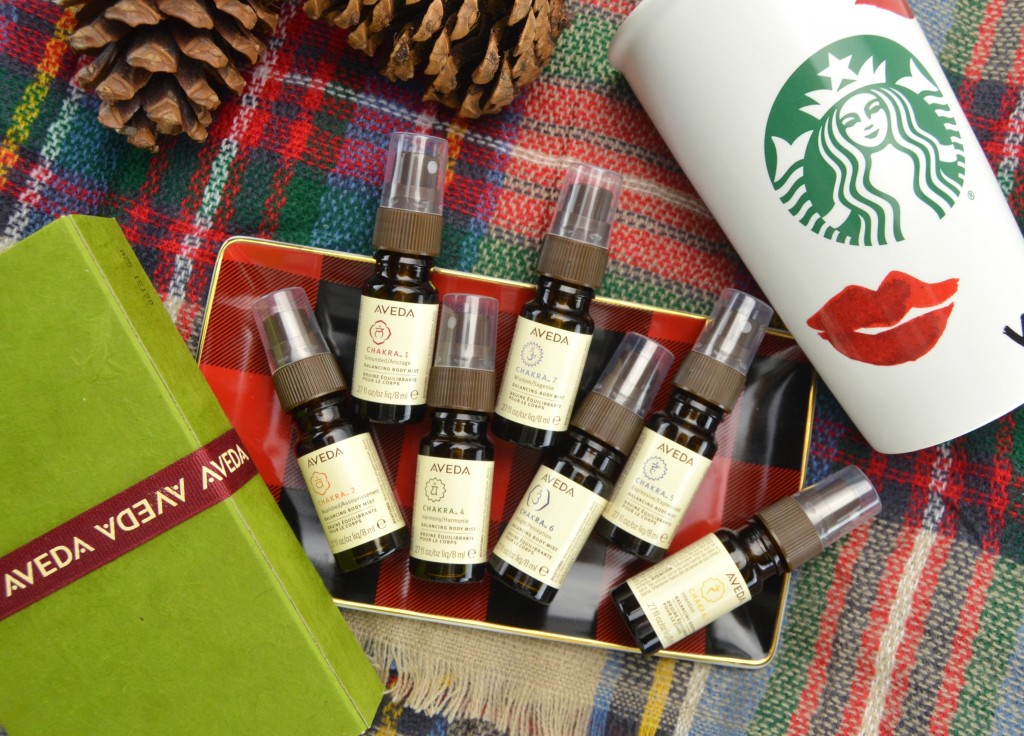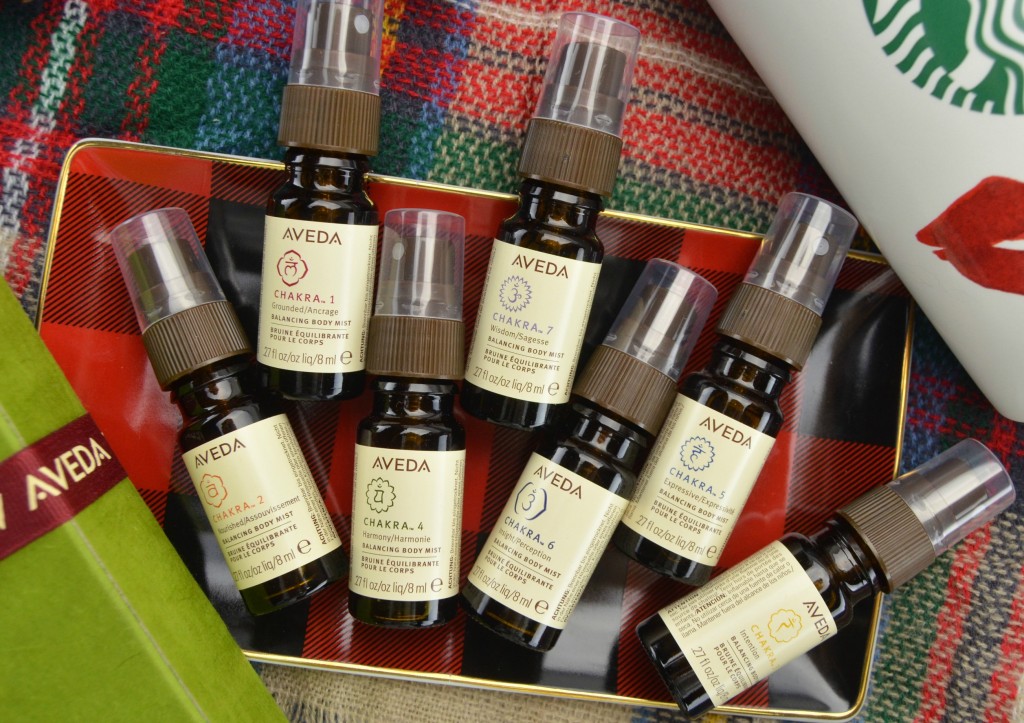 Although each gift is equally amazing, the Aveda Feeling Balanced is a Gift Set beneficial to everyone on your list. It features an array of 7 Aroma Mini Chakra to help support the feel of balance. It features authentic fusions of pure essential oils that harness the power of Ayurveda, the ancient healing art of India and help to change the way you feel. What better way to show your loved ones you care than to help them balance their inner beauty? It retails for $100 for 7 8ml bottles. Depending on your wants and needs for the day, the sensory journey will help you select the best chakra aroma for you. You simply start by finding a quiet place to relax, spray on your choice of body mist, close your eyes and practice taking deep breaths while you focus your attention on the area of the chakra. Chakra 1 is the center where we ground ourselves and take care of our basic needs. When the root chakra is balanced, one has good energy, a feeling of security and a healthy body awareness. This has the aroma of olibanum, organic patchouli and vetiver.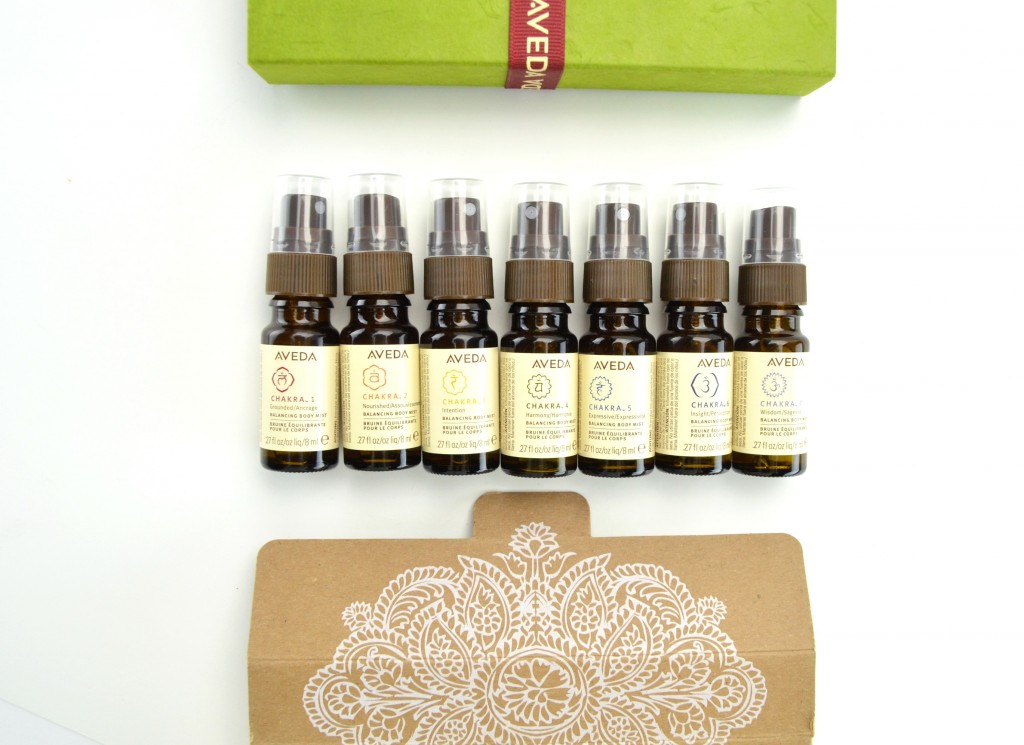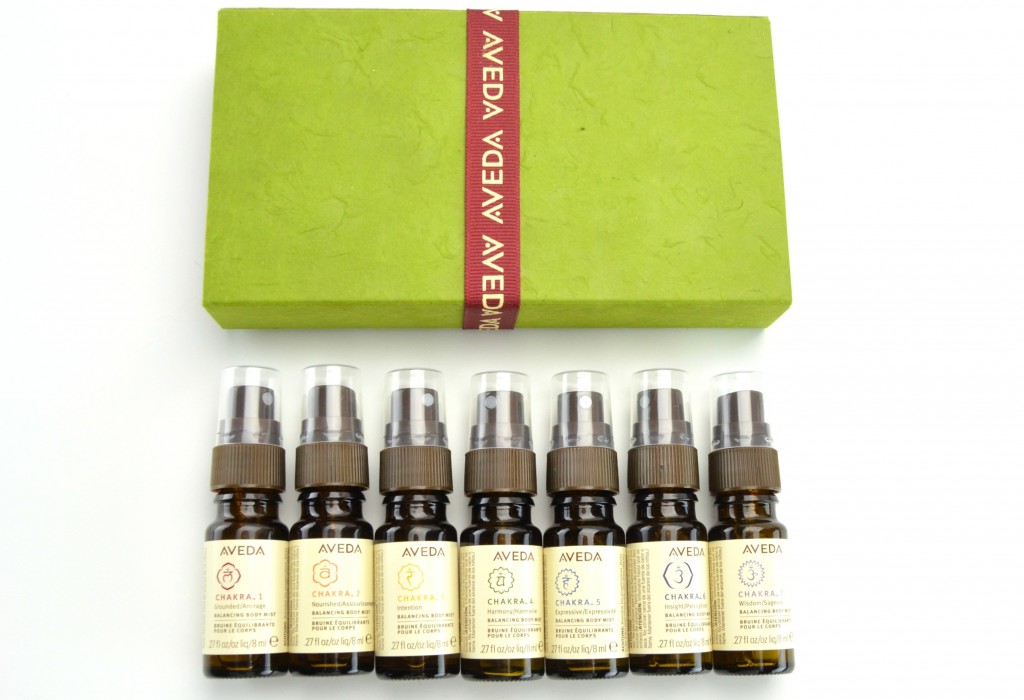 Chakra 2 is the center of vitality and sensation where we move beyond our basic needs into relationships with others. When the pleasure chakra is balanced, one has stable energy, alertness, unblocked emotions and is connected to all five senses. It features notes of sandalwood, organic orange and geranium.
Chakra 3 is the center of motivation where we set our intentions and desires. When the power chakra is balanced, one achieves goals, is self-confident and has strong motivation and direction. It has notes of fir balsam, organic lavender and lemon.
Chakra 4 is the center of sympathy, empathy and love. When the heart chakra is balanced, one feels love and connection to self and others. It features notes of sandalwood, organic mandarin and palmarosa.
Chakra 5 is located in the throat and relates to creativity, self-expression and communication. When the throat chakra is balanced, one has inner reliance, self-reliance and easily expresses ideas and thoughts. It has notes of organic grapefruit, rosemary and ylang.
Chakra 6 is the center of intuition, imagination and perception. When the intuition chakra is balanced, one feels strong intuition, a connection to oneself and mentally fit. It contains organic petitgrain, orange and geranium.
Chakra 7 is the center of connecting to something greater than oneself, and expressing wisdom and enlightenment. When the crown chakra is balanced, one feels strong, unclouded and joy for life. It features notes of olibanum, angelica and elemi.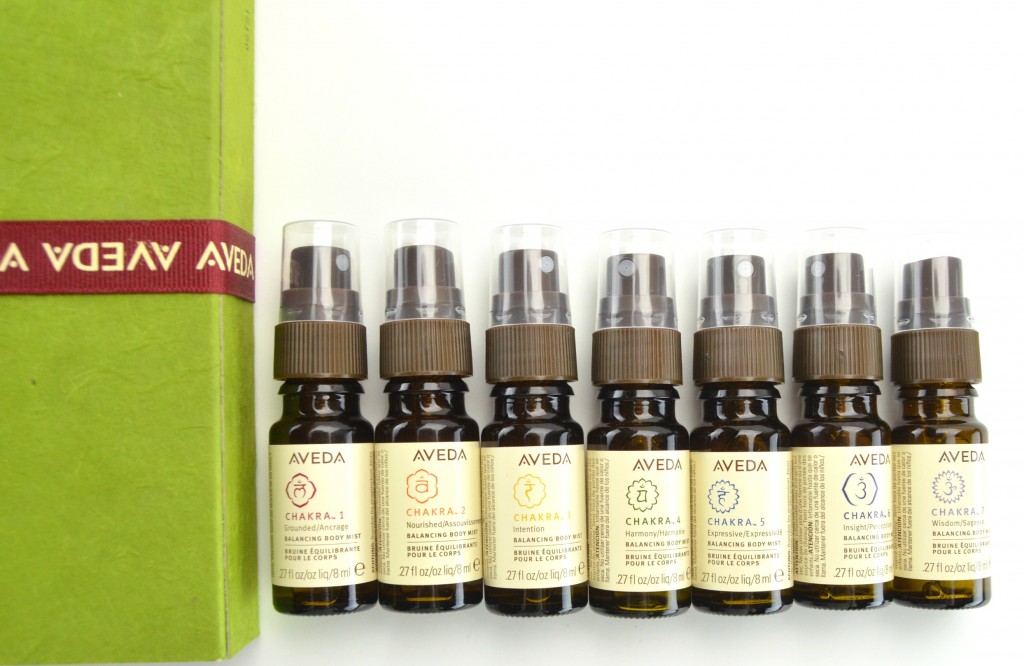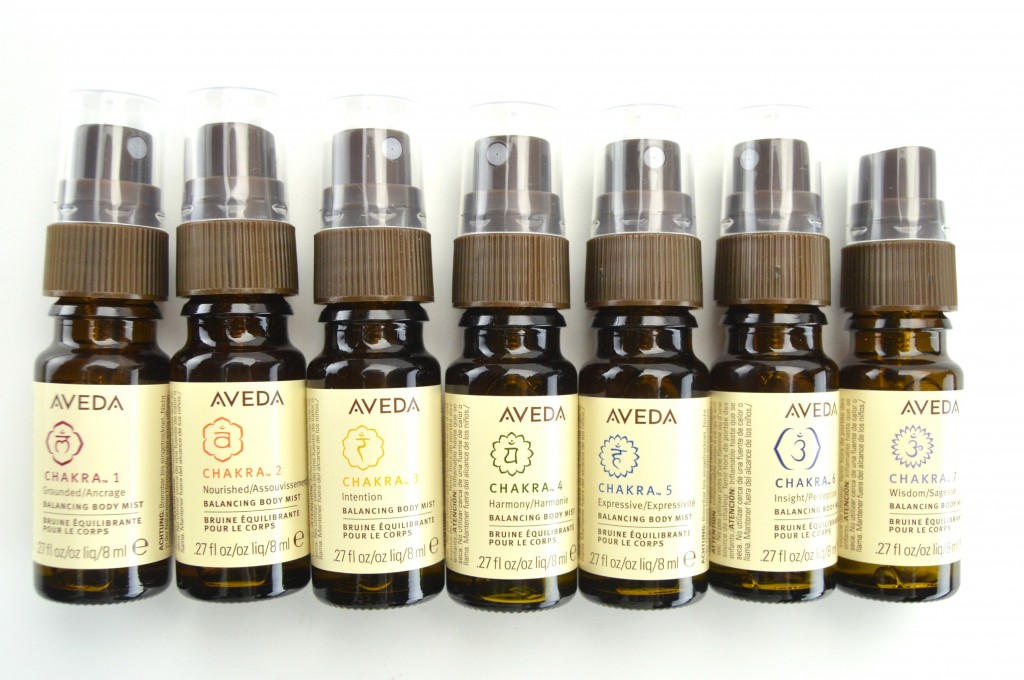 Another gift we can all benefit from, dry shampoo. With our busy lives, we sometimes don't have the time to wash our hair daily, yet we all want to extend the life of your blow-outs. The new Aveda Shampure Dry Shampoo was developed to instantly revive your hair and extend your style with a quick and easy poof of natural powders. This not only saves you time between shampooing, it saves water and money too.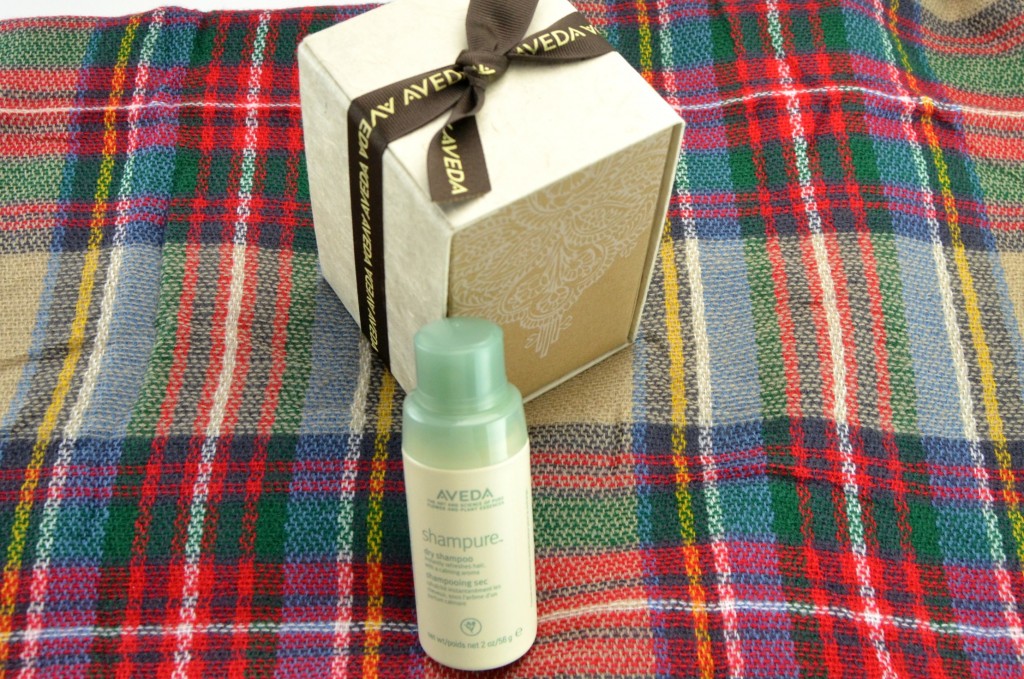 Aveda Shampure Dry Shampoo comes beautifully packaged in a plant respecting box and bioplastic bottle. It's 99.8% natural and comes in a non-aerosol powder mist that instantly refreshes dry, greasy and oily hair. It instantly rejuvenates your style by naturally absorbing excess oils and impurities without the use of water. It features calming aromas of 25 pure flower and plant essences that naturally refreshes all hair types and textures. Hair will smell as if you just washed it.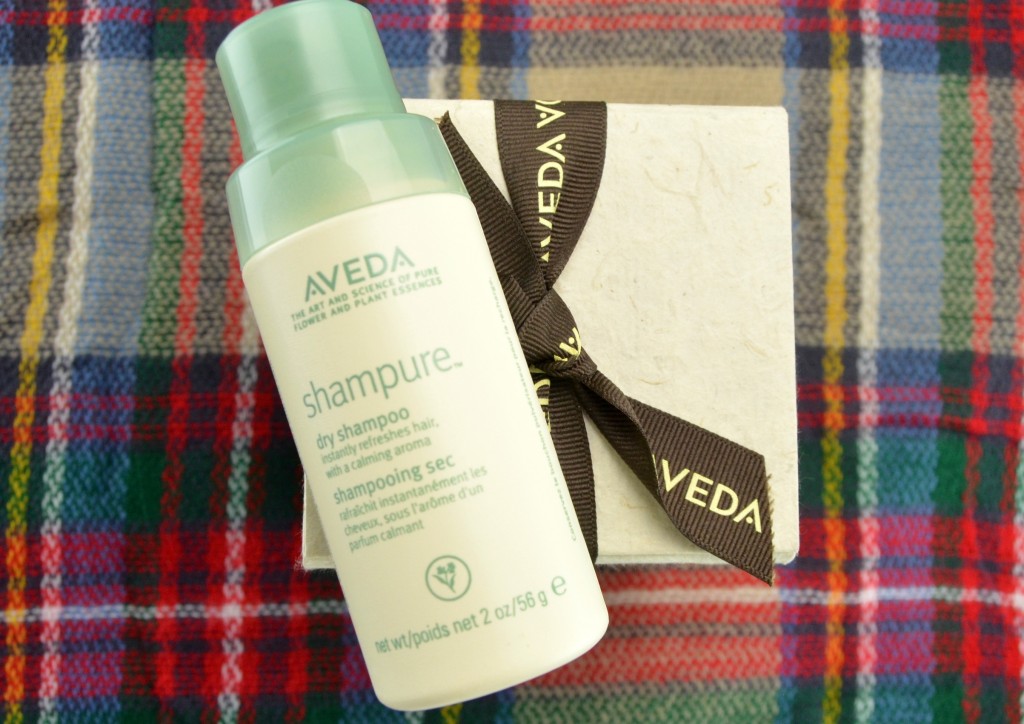 To use, simply tip the Aveda Shampure Dry Shampoo bottle upside down, turn the cap to expose the nozzle, hold bottle upright, about 3 inches from your head and lightly squeeze to puff powder at root. Then just massage the powder into the scalp and style as normal. It retails for $39 for 60ml, with refills available for $34.50 for 60ml.