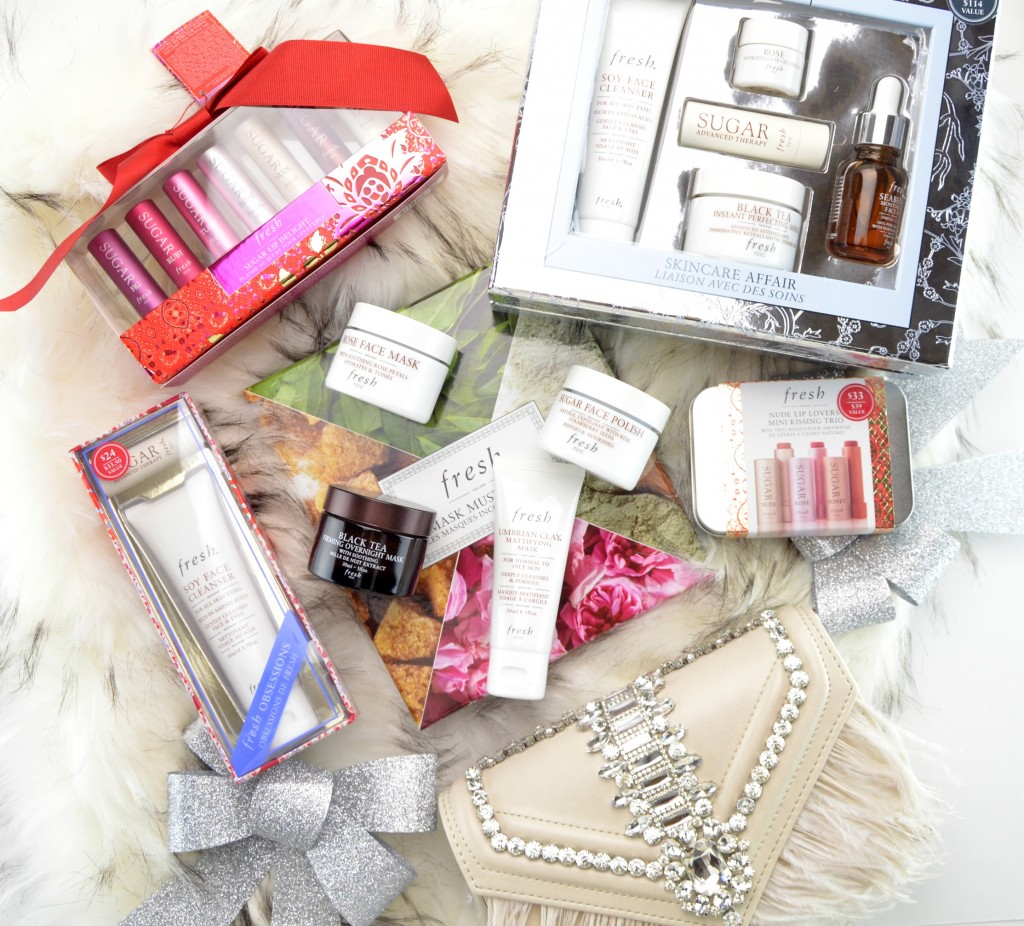 In place of my traditional holiday gift guides, I'm doing something a little different this year. I'll still be rounding up my favourite presents for the season, but instead of combining them into a few posts, I'll be featuring a new company daily. Make sure to check back every day as I'll be showcasing a new brand and my must-have holiday gifts for the season. Come follow along over the next 8 days and be prepared to be inspired.
Fresh always has the best holiday gift sets to help keep your skin incredibly hydrated, moisturized and supple and your lips kissably soft for the entire season. It's the perfect way to add a little luxury to your winter skincare line and experiment with some of Fresh's top selling products. Most gift sets come with full size products, along with a few deluxe size samples, but with an incredible value. It's an excellent way to test out new products, while saving some money.
Fresh Sugar Lip Delight comes with 7 mini Fresh Sugar Lip Treatment balms and is probably my favourite gift out of the collection. I'm obsessed with these lip treatments, but the full size ones can be quite pricey, if buying them individually and if you want to collect the entire lineup. These minis are 2.2g each, compared to traditional 4.25g size, making them the perfect purse or pocket lip treatment for on the go. These sweet treats come in a festive cardboard box with 7 matte aluminum lip balm tubes in 7 different colours within. Each feature a twist off cap, ensuring the lid stays closed and never pops open in your purse. A different flavour, scent and colour for each day of the week.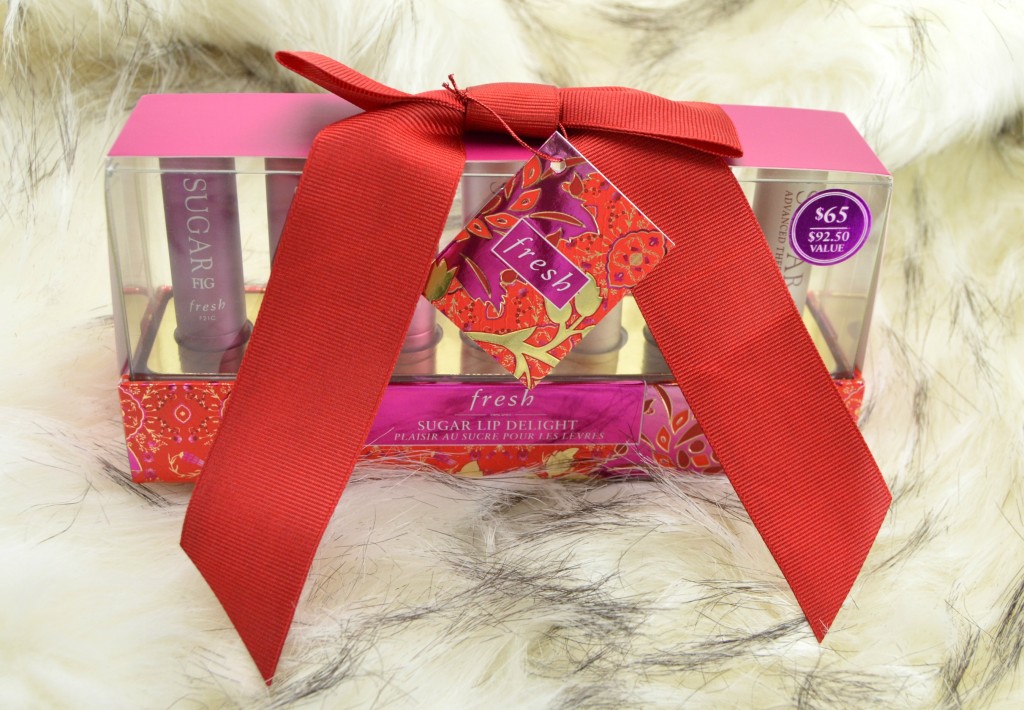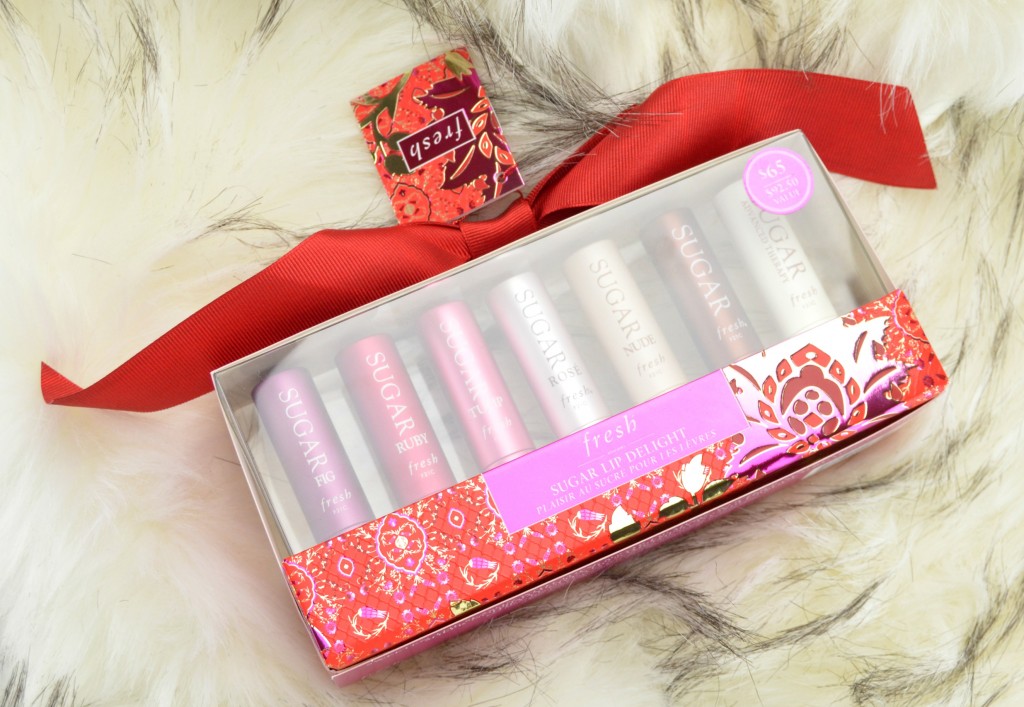 Fresh Sugar Lip Treatment Balms are incredibly soft and creamy and infused with sugar, oil and waxes, along with black currant oil, grapeseed polyphenols, and vitamins to help retain lips natural moisture barrier while keeping them plump and healthy. Although some of them only provide a sheer wash of colour (a few are completely colour-free), it's fairly buildable for a strong colour payoff. It comes with Sugar Fig, a sheer pearlescent wine, Sugar Ruby, a sheer shimmery rouge, Sugar Tulip, a sheer hot pink, Sugar Rosé, a sheer rose, Sugar Nude, a sheer shimmery blush nude, along with Sugar Lip Treatment with Sunscreen SPF 15 and Sugar Lip Treatment Advanced Therapy to help nourish, smooth and protect the lips. It retails for $65, but comes with a $92.50 value.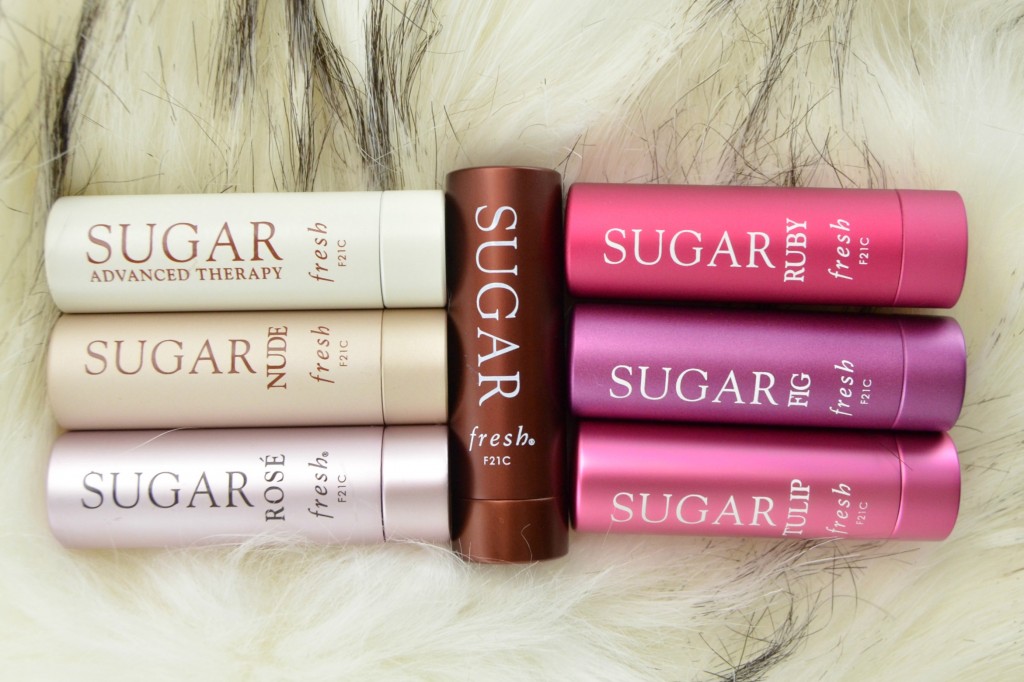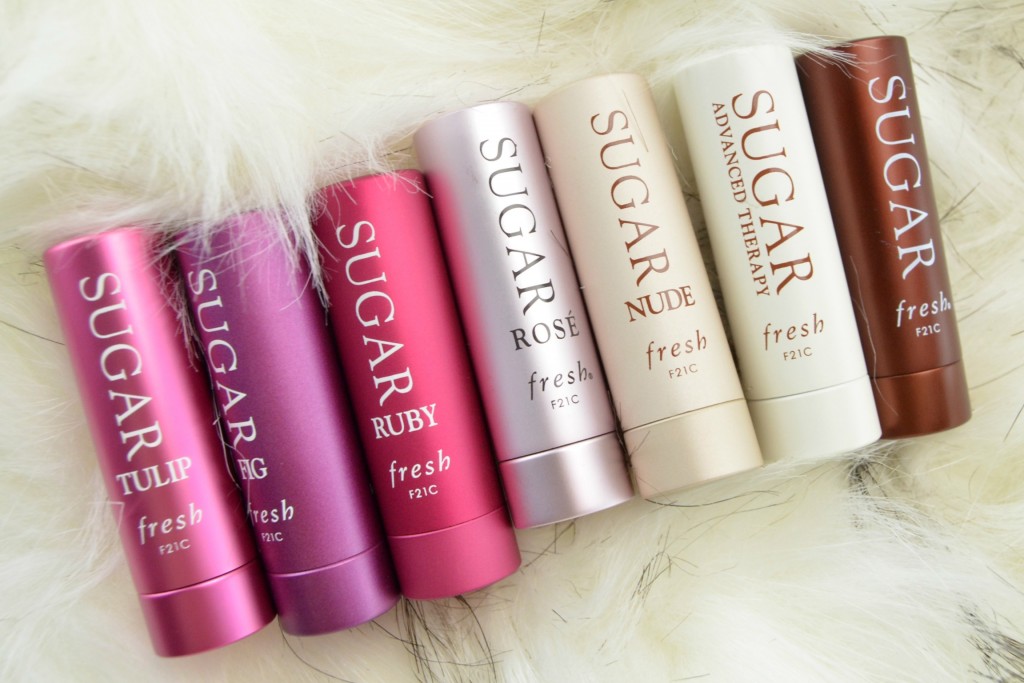 If you're looking for a slightly smaller gift, Fresh Nude Lip Lover Mini Kissing Trio is the perfect option. Same mini size, amazing hydration formula and delicious scent and flavour as the Sugar Lip Delight set, but in 3 neutral shades. It comes with Sugar Nude, a sheer shimmery blush nude, Sugar Honey, a bold warm nude and Sugar Rosé, a sheer rose in an adorable silver reusable tin. It retails for $33, but comes with a $39 value.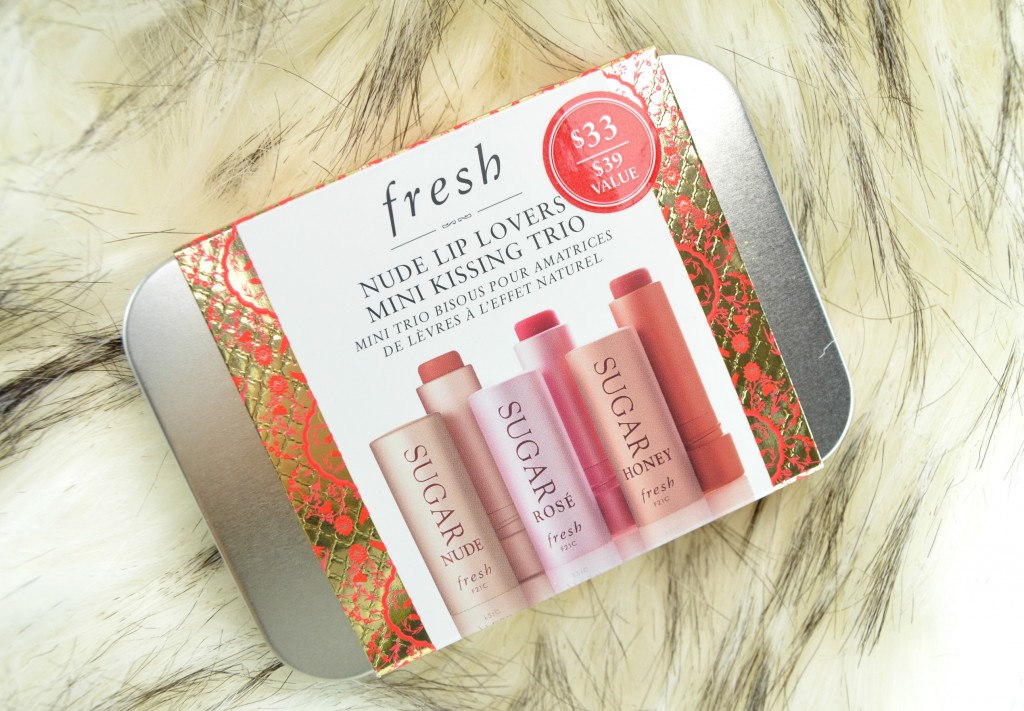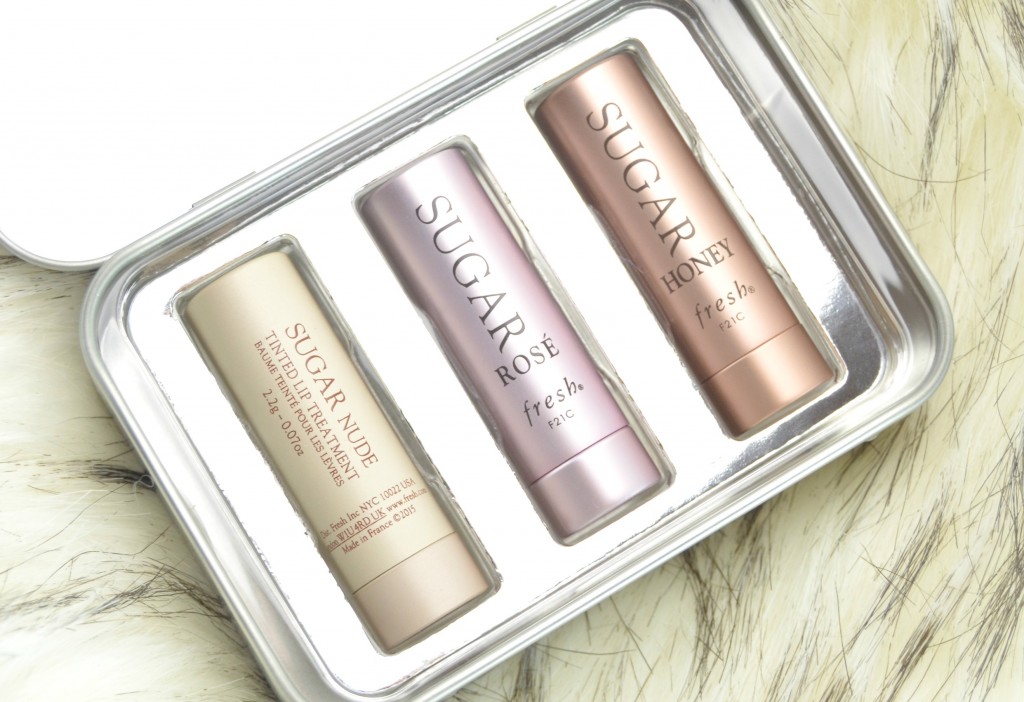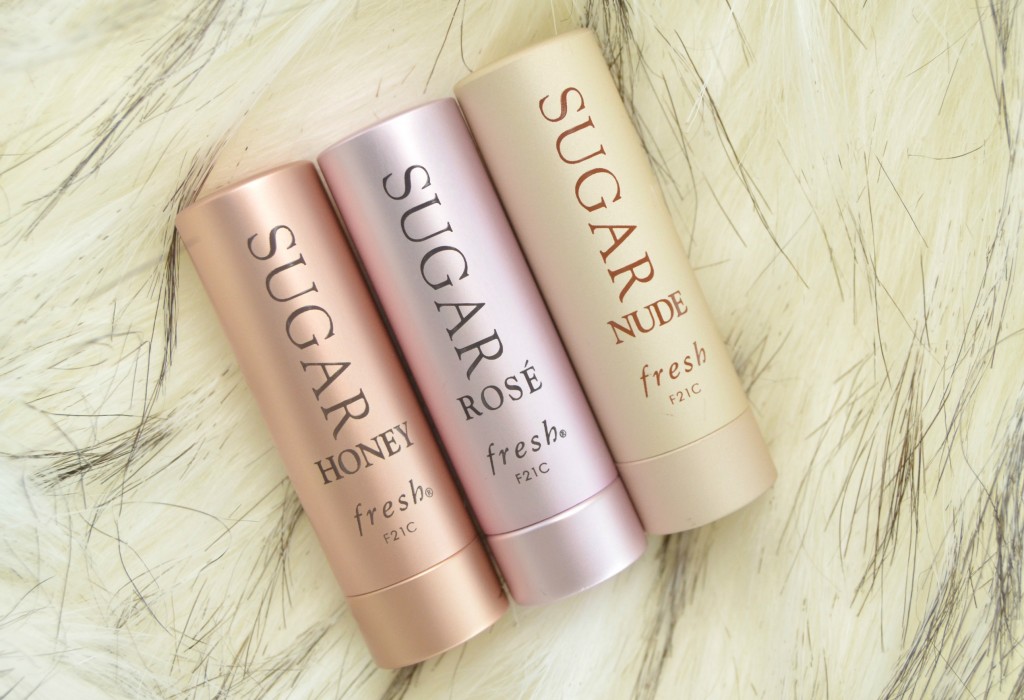 Create a spa-like retreat at home with the Fresh Mask Must-Have gift set. It features 4 of Fresh's best-selling face masks, and I can honestly say, I love all 4. Whether you're looking to purify, hydrate, exfoliate or firm, there's a mask for you in the set.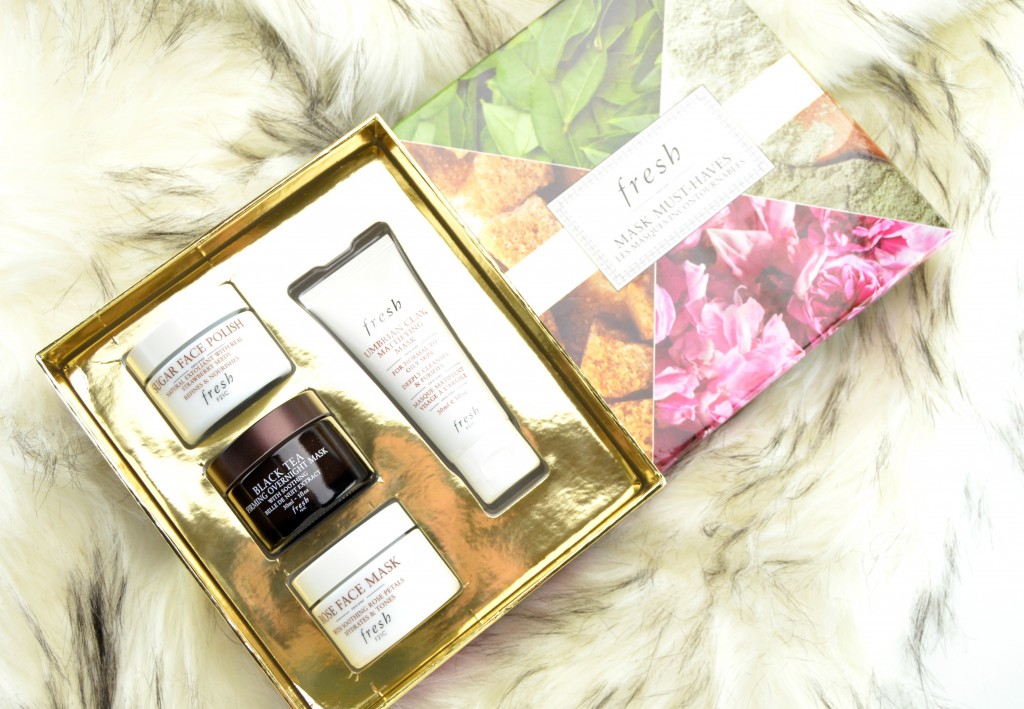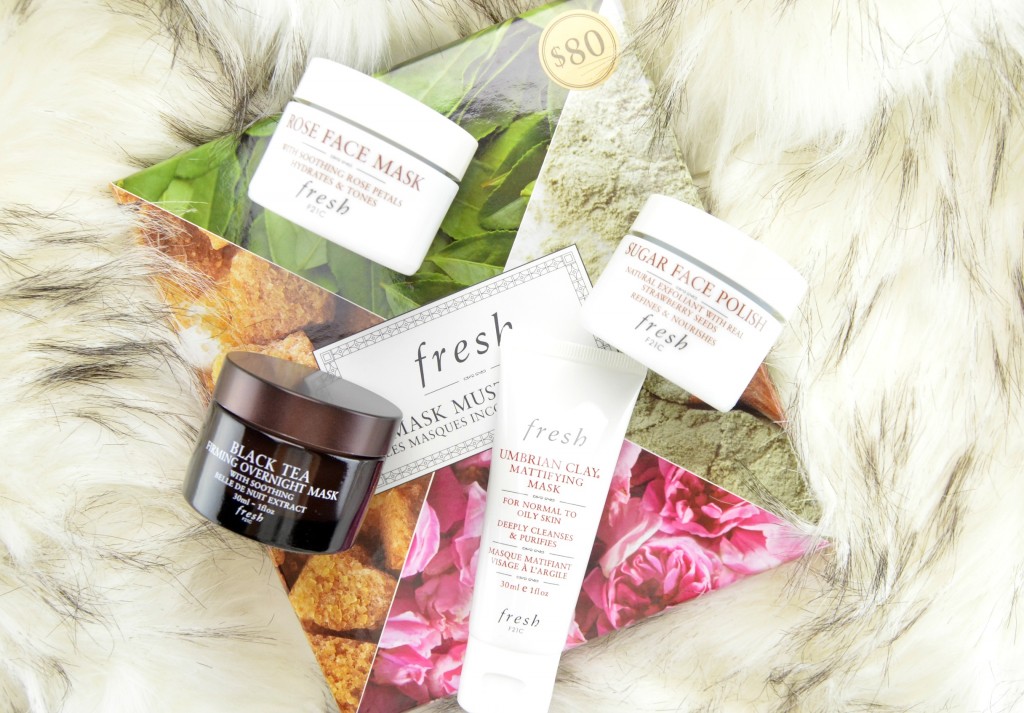 Fresh Umbrian Clay Mattifying Mask is a multi-functional mask that instantly purifies, deep cleanses and minimizes imperfections. It helps to reduce the appearance of pores and mattifies the skin without drying it out. It's formulated with Umbrian clay that helps to purify and clarify, sandalwood to help clam the skin, chamomile flower and lavender water to help soothe and olive leaf extract to help restore suppleness. Although it claims to be non-drying, it's a bit too harsh for my dry, dehydrated skin. As a mask, it's left on for 5 minutes before rinsing, as a deep cleanser, it's applied to damp skin before rinsing.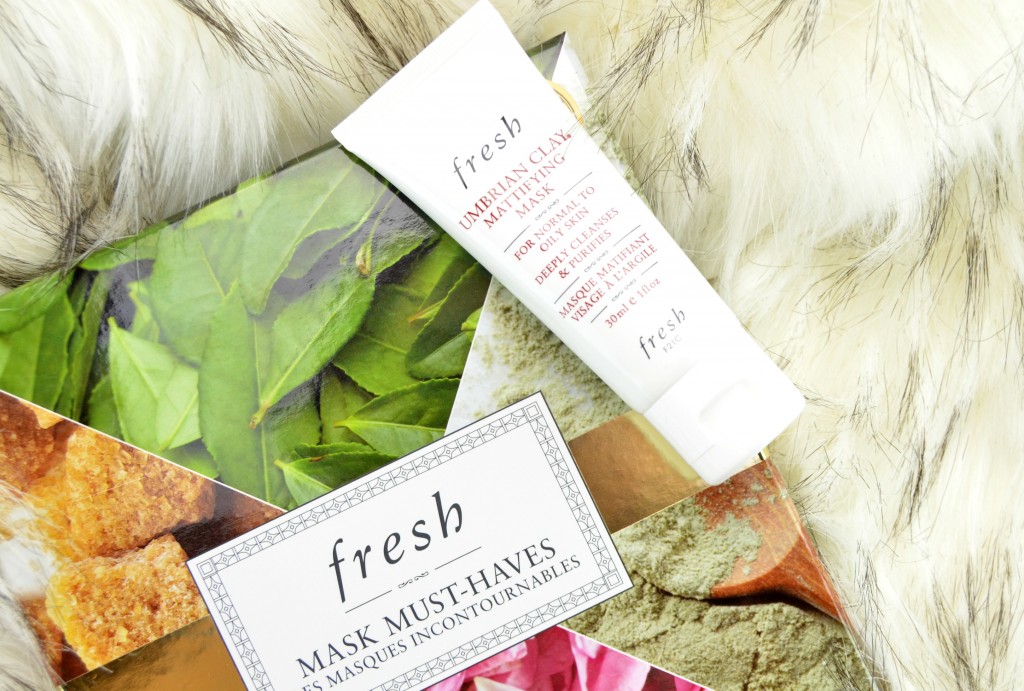 Fresh Rose Mask is one of my all-time favourite hydrating masks. It contains actual rose petals that instantly melts into the skin to help moisturize and protect, while pure rosewater helps to hydrate and tone the skin's complexion. This soothing and hydrating mask has a light brown, fairly thin, almost runny, gel-like texture that once applied to the skin gives a relaxing and slightly cooling effect. It spreads on evenly, instantly soothes dry, dehydrated skin and leaves skin feeling smooth, refreshed and incredibly hydrated. I apply a thin layer, relax by watching a little TV for 10 minutes, as it becomes dry, yet tacky and then gently rinse away. It has an amazing, yet incredibly strong rose scent that immediately calms me.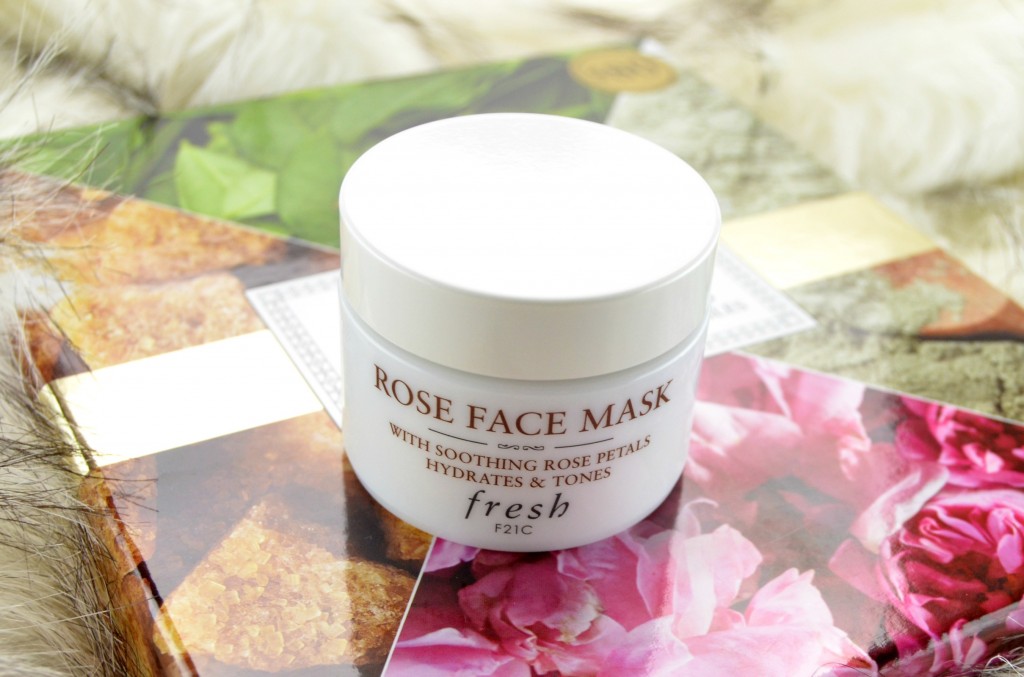 Fresh Sugar Face Polish is another favourite of mine as it gently, yet thoroughly buffs away any dry, dull patches. This is the perfect exfoliating treatment for winter, as its fine brown sugar crystal formula, not only softens and smoothes the skin for a more radiant complexion, it is also formulated with strawberry seeds, enlivening natural citrus oils and plum seed and grapeseed oils to help keep skin extremely hydrated throughout the day. I apply a dime size amount and let sit for 10 minutes, before gently massaging and scrubbing into the skin and then washing away. It instantly helps to smooth and moisturize, while providing a radiant and glowing effect on the skin.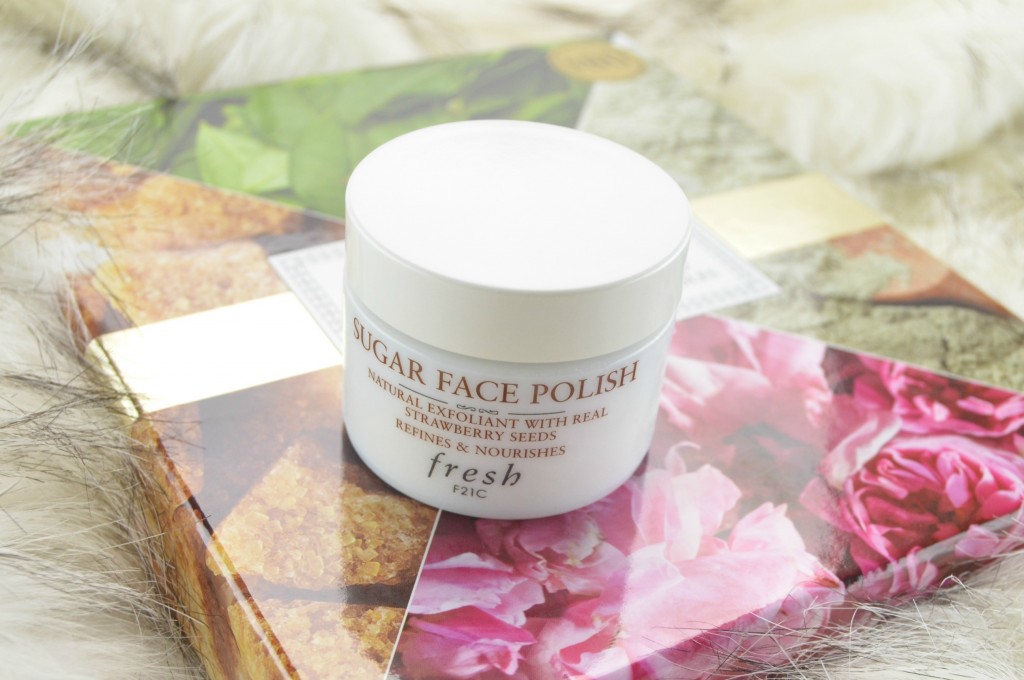 Fresh Tea Firming Overnight Mask, I believe to be like the Black Tea Instant Perfecting Mask, but with a slightly more intense moisturizing benefit and it's designed to be used overnight. It works in synch with your skin's natural nighttime recovery process to help lift, firm and tighten skin by morning. It's formulated with black tea ferment, black tea extract, blackberry leaf extract, and lychee seed extract to help improve skin elasticity and fight against free radicals. It also contains belle de nuit to help soothe and rebalance the skin, along with hyaluronic acid to help moisturize and hydrated the skin. I simply massage a generous layer onto my skin before bedtime and leave on overnight. Skin looks refreshed, visibly healthier and more supple and radiant in the morning.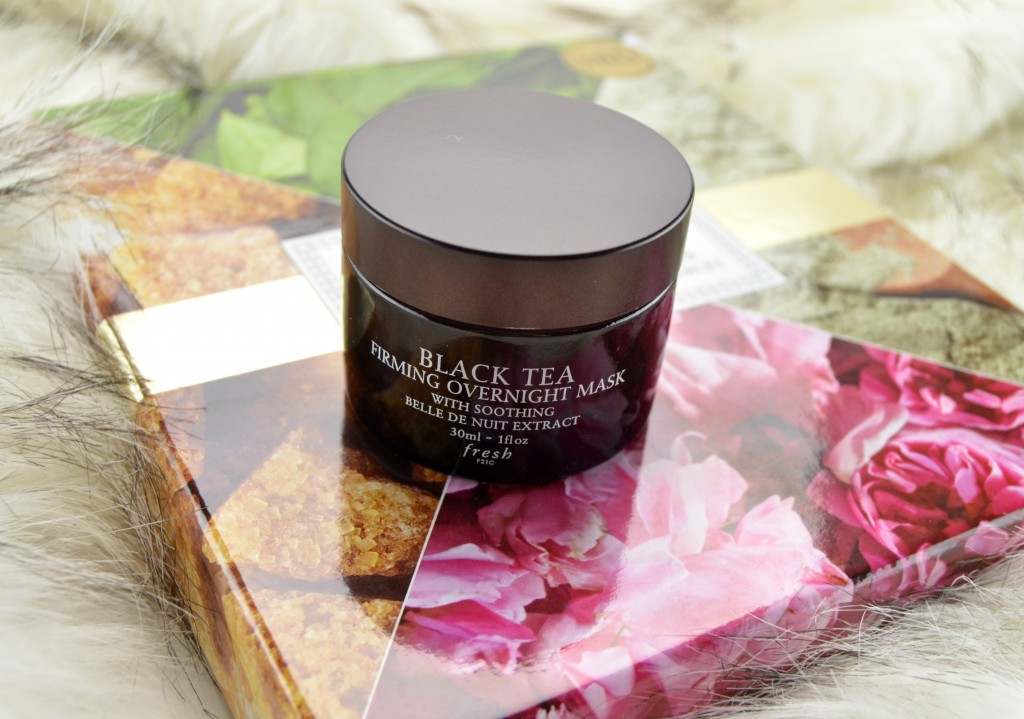 Fall in love with some of Fresh favourites in the Fresh Skincare Affair gift set. It features amino acid-rich soy, antioxidant-packed black tea, nourishing seaberry oil, soothing rose water and moisture-preserving sugars. This gift set is probably your best bang for your buck set out of the holiday collections, as it retails for $85, but comes with a $114 value.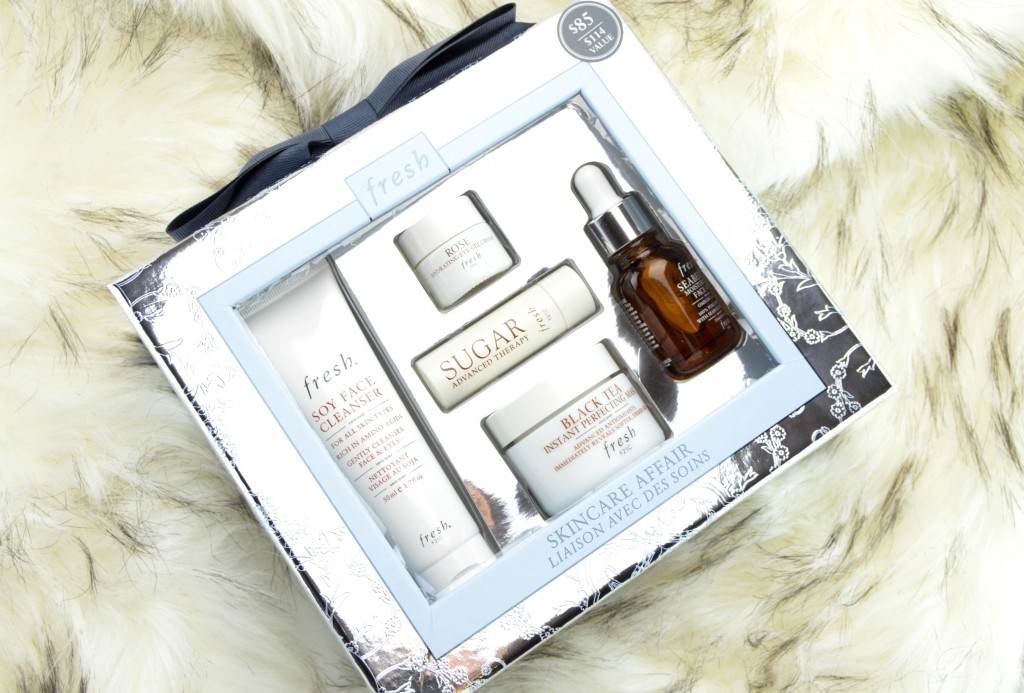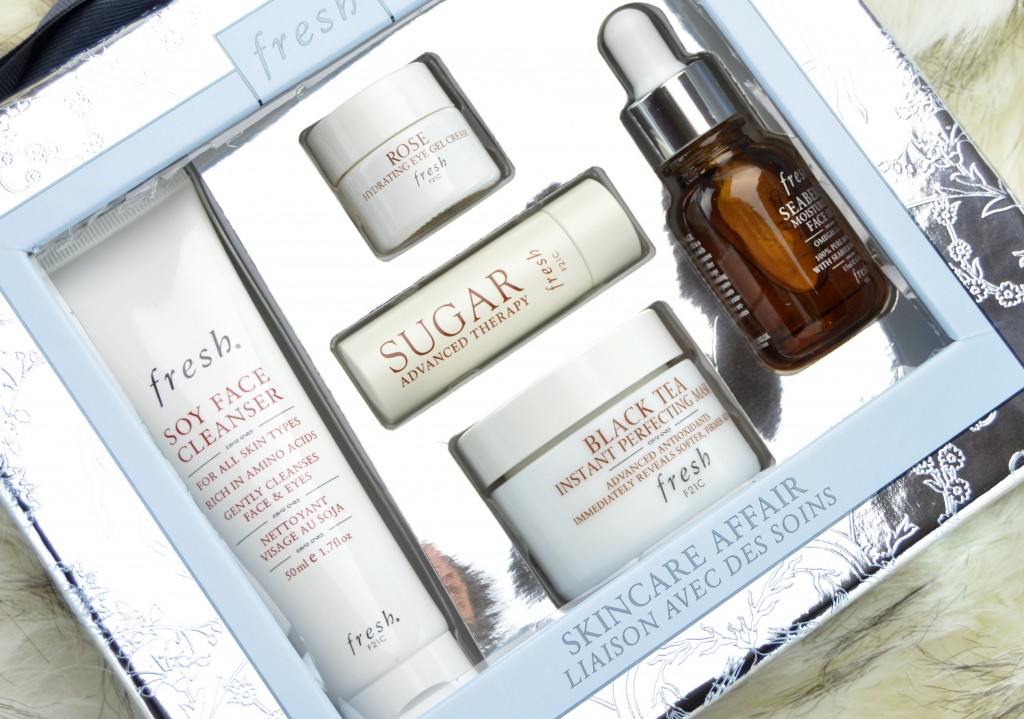 The set contains Fresh Soy Face Cleanser, a gentle cleanser that helps to remove impurities and makeup, even water proof mascara, without stripping your skin of its natural moisture barrier. The Black Tea Instant Perfecting Mask that's formulated with black tea ferment to help defend wrinkles and soften and smooth the skin, lychee seed extract which will help boost collagen, jicma root juice to help hydrate and nourish the skin and finally polysaccharides that will help smooth the skin. The perfect firming, hydrating and nourishing mask out there. The Fresh Rose Hydrating Eye Gel Cream offers a slight cooling effect to help provide extreme hydration and relaxation. It will instantly illuminate the under eye for a refreshed, never tired, wide awake look. The Fresh Sugar Lip Treatment Advance Therapy instantly provides a boost of moisture to dry, dehydrated lips. It helps to enhance volume, improve definition and keeps lips kissably soft. And finally, one of my favourite Fresh products, Seaberry Moisturizing Face Oil. It features a precious blend of pure oils, seaberry, cranberry seed, camellia seed, grapeseed, and sweet almond along with moisturizing omegas 3, 6, 7 and 9 to help preserve a more youthful appearance.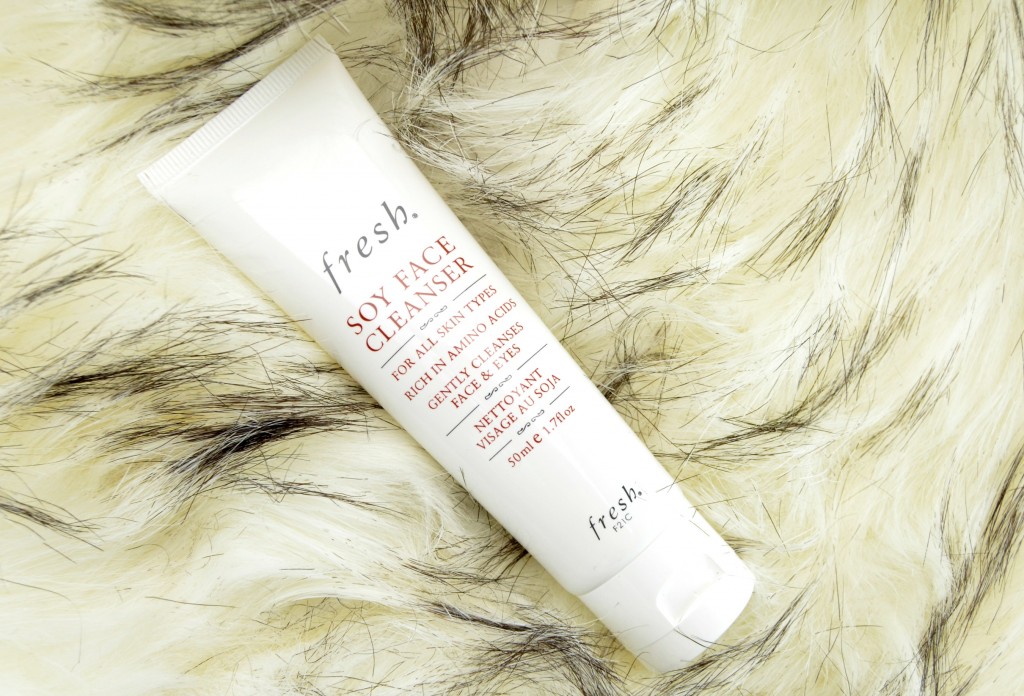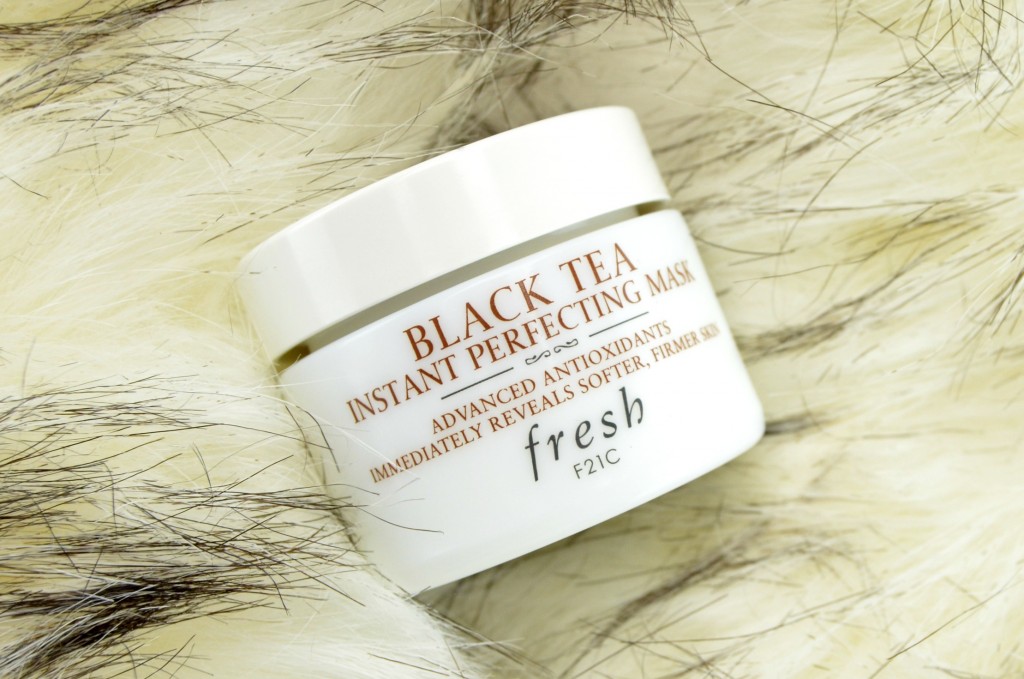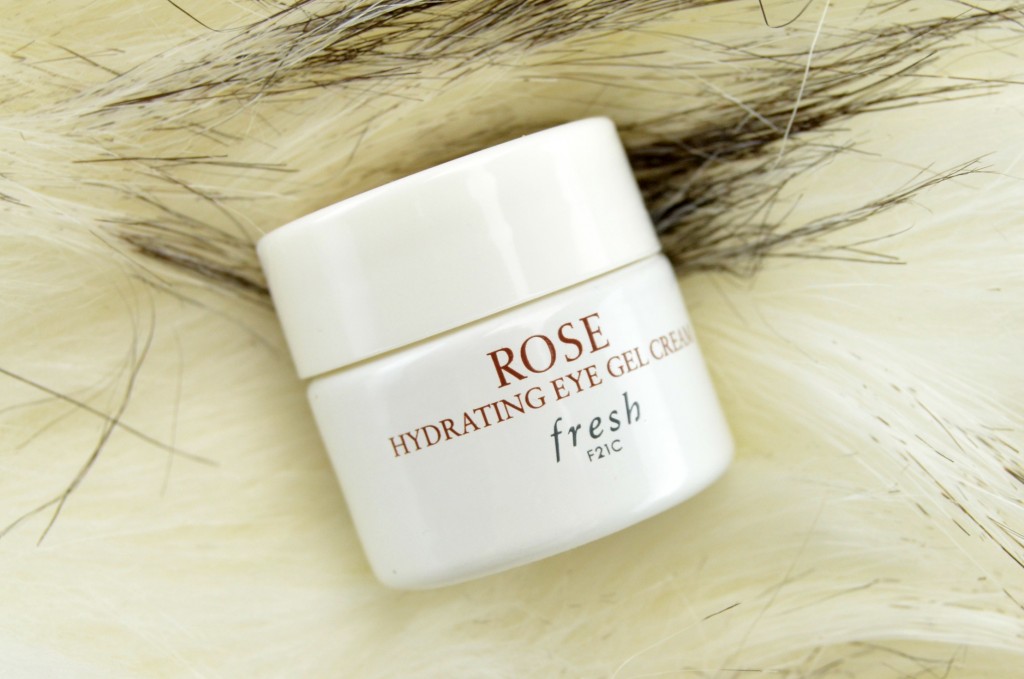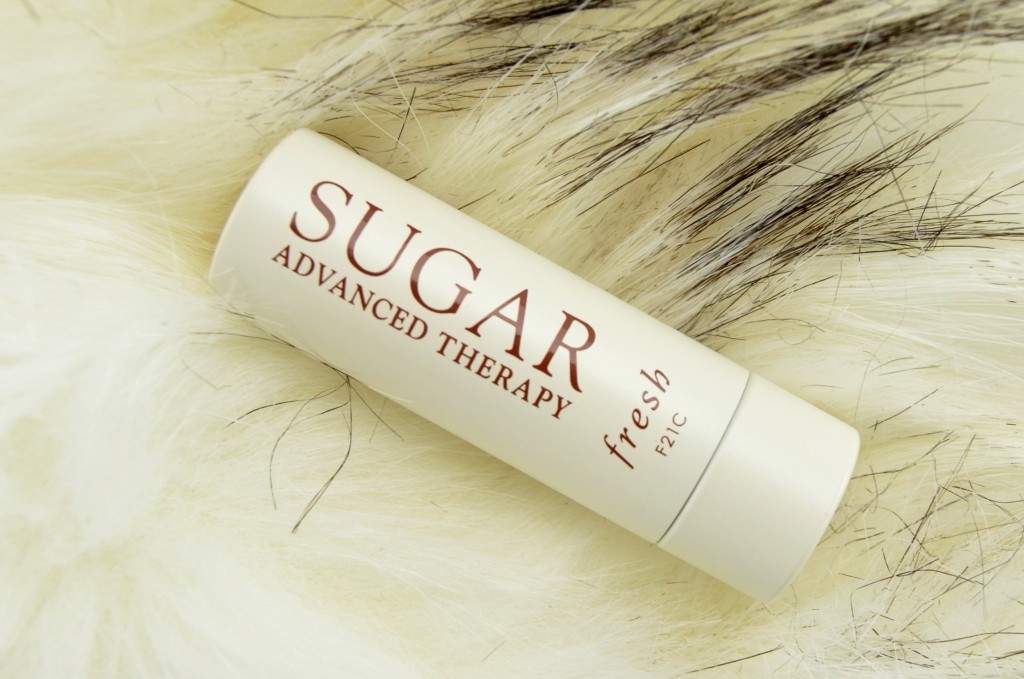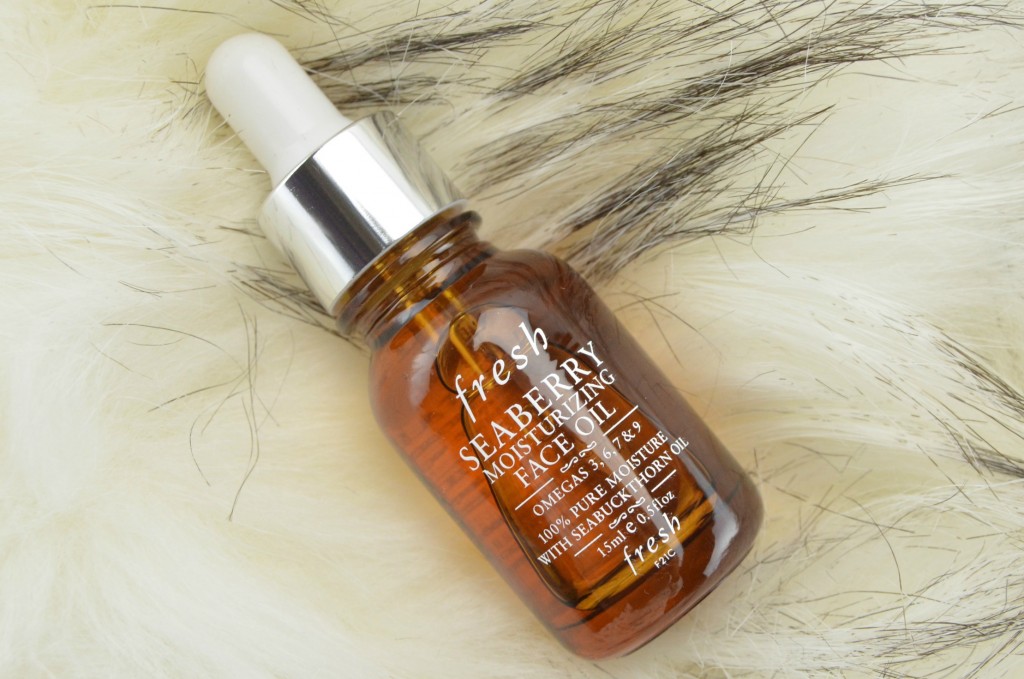 Last, but not least, Fresh Obsessions Gift Set. It contains the Fresh Soy Face Cleanser, as featured above, along with the Fresh Sugar Lip Treatment Advance Therapy, also featured above. This is the perfect stocking stuffer as it only retails for $24, but comes with a $33.50 value.