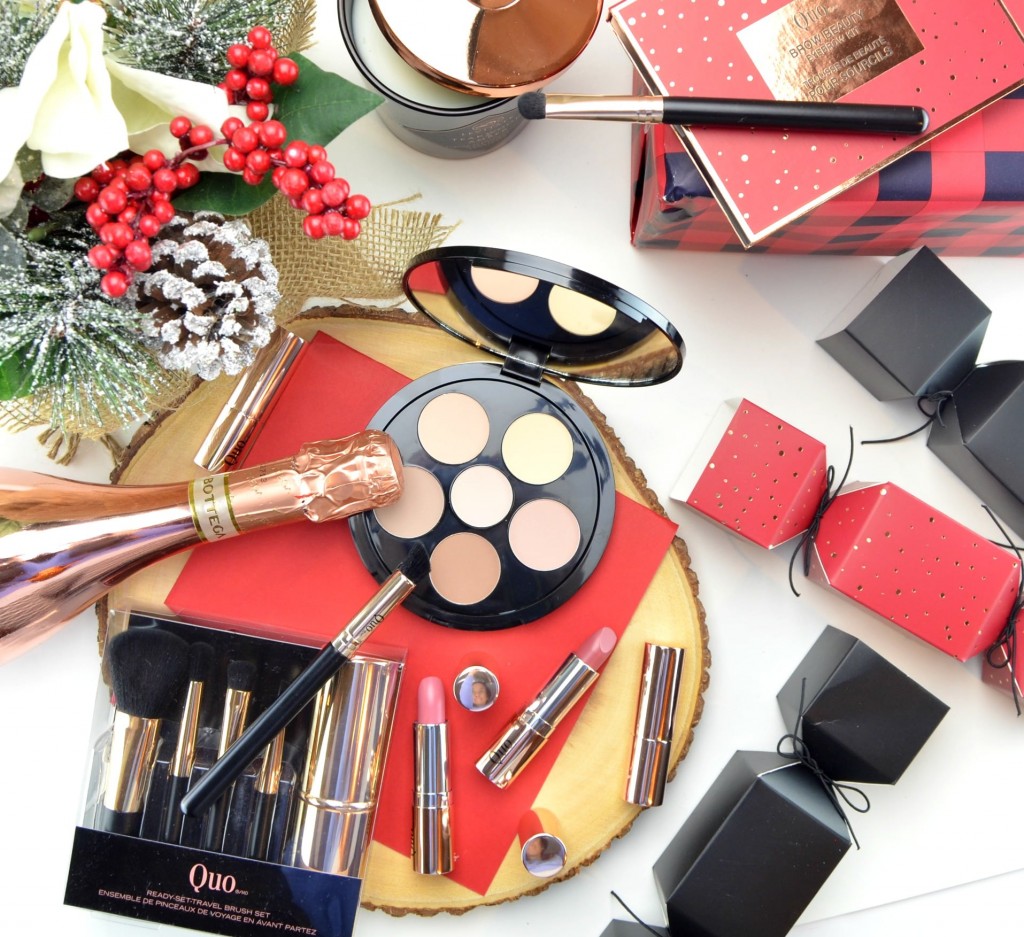 Holiday Gift Guide
In place of traditional holiday gift guides, that feature multiple products by multiple brands, I'm doing something a little different. I'll be rounding up my favourite presents for the season, but each day I'll be showcasing a different company. Make sure to check back daily as I'll have a new brand with my must-have holiday gifts for the season.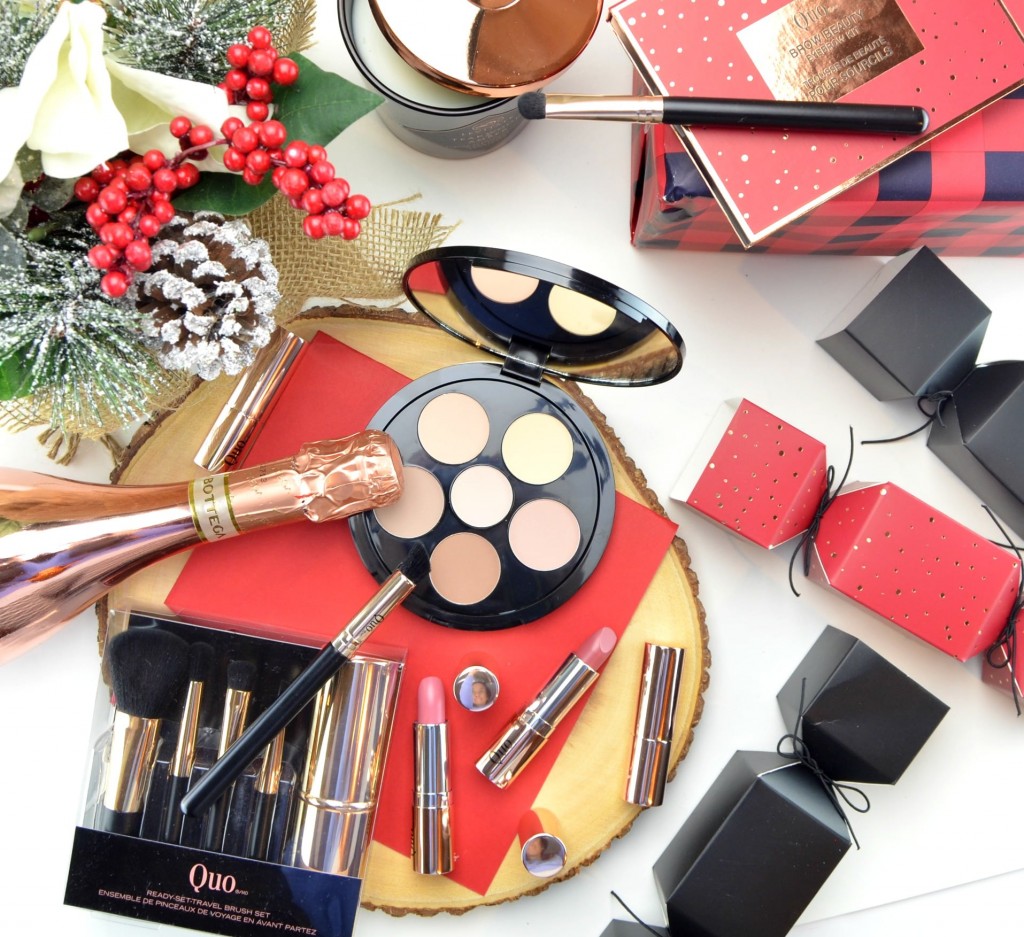 Every year, Quo Cosmetics, Shoppers Drug Mart's in-house makeup brand, releases a huge collection of gift sets, stocking stuffers and my favourite, the cosmetic crackers. This season the Quo Cosmetics 2016 Collection comes beautifully packaged in classic holiday red and rose gold packaging. The packages on their own are beautiful enough that you don't even need to wrap them. With a large assortment of holiday treats, we're talking over 25+ different holiday gifts, ranging from $3 to $79, there's bound to be something for everyone on your Christmas list. A lot of the gifts can be divided up into separate little gifts, allowing it to be more personal with an exceptional value. I've rounded up a few of my personal favourites to help get you started.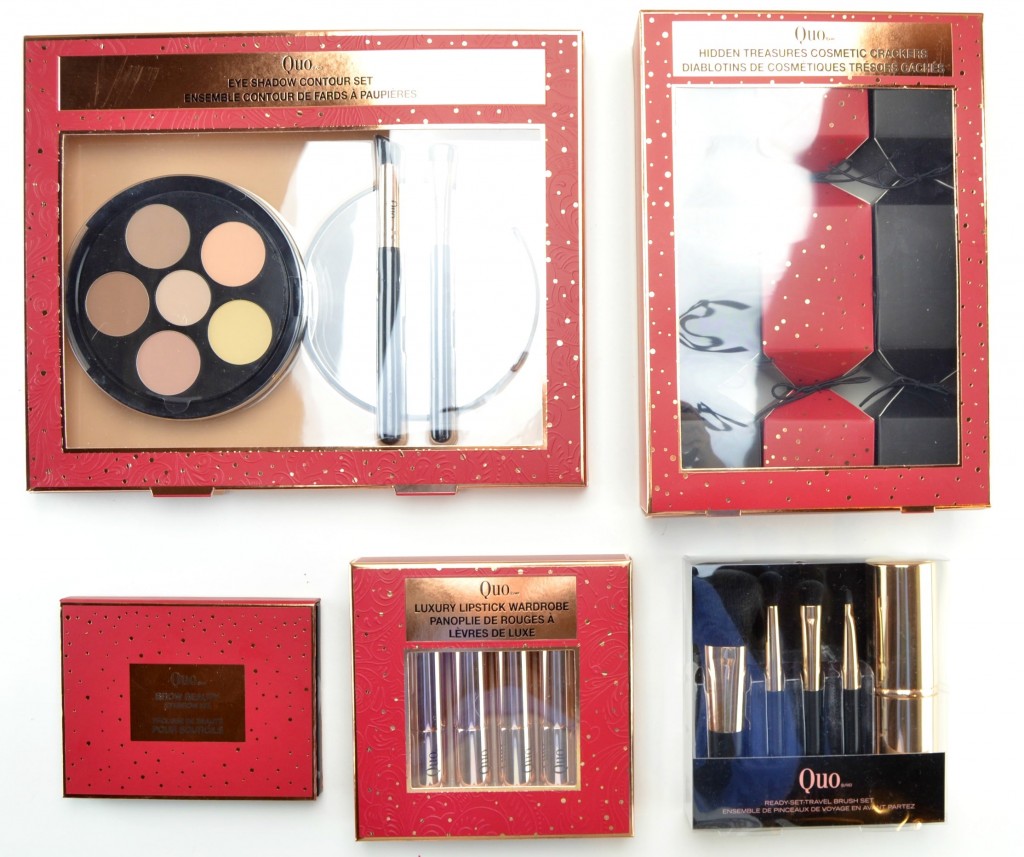 Quo Cosmetics Hidden Treasure Cosmetic Cracker Set comes with 3 crackers (2 black and 1 red). Inside each cracker you'll find a mini lipgloss and mini eyeshadow duo. These are always fun to crack open at the dinner table and a personal favourite. The lipglosses are purse friendly and non-sticky, whereas the eyeshadows are neutral enough to pair with any eye look. It retails for $18.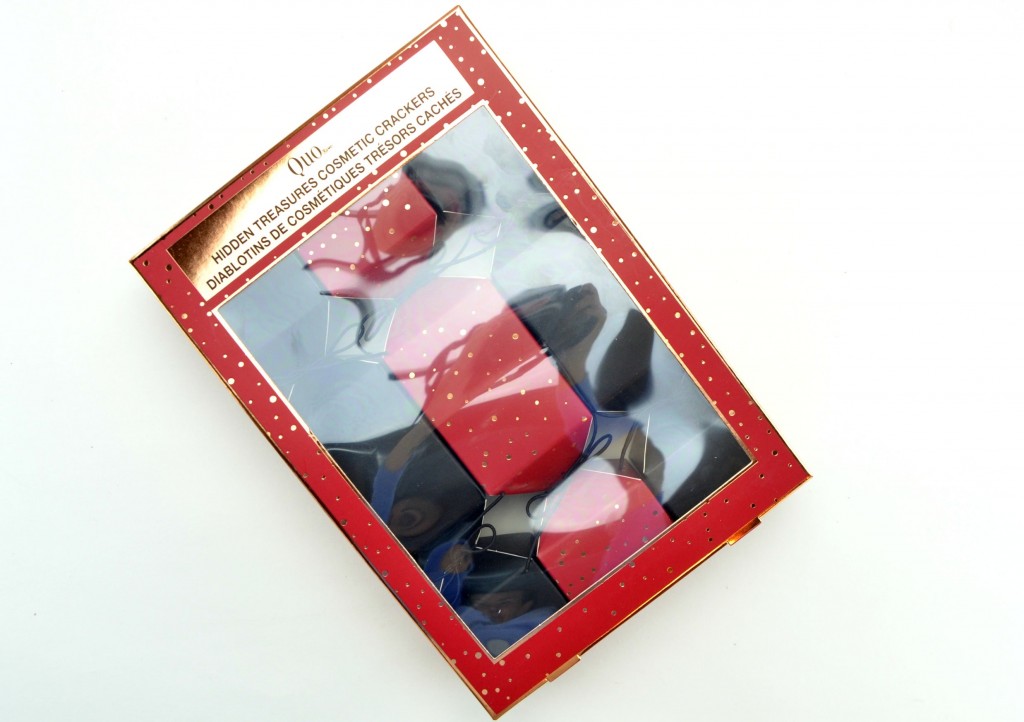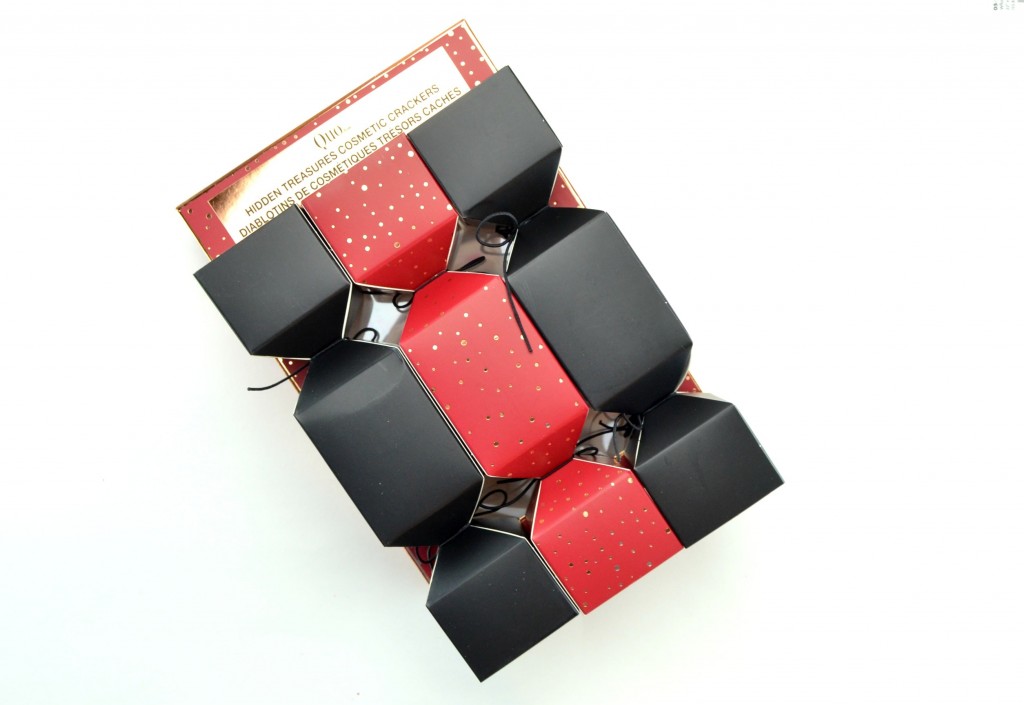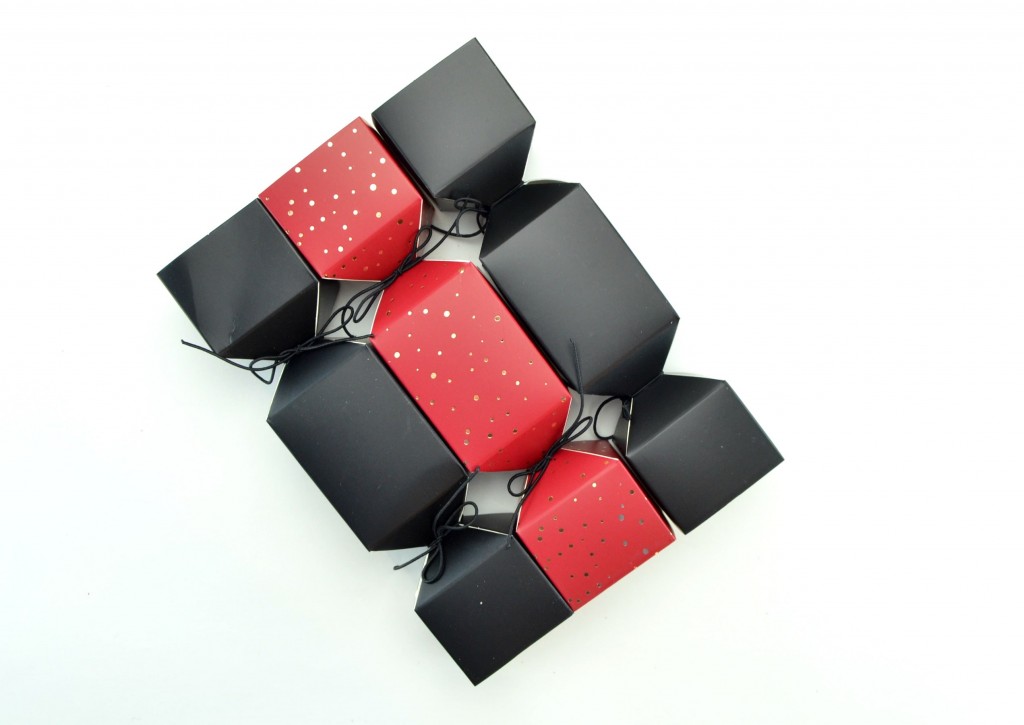 Quo Cosmetics Luxury Lipstick Wardrobe is one of those gifts that you can breakup and divide into a few smaller gifts. It comes with 4 matte lipsticks in a stunning rose gold tube. It features an incredibly rich and creamy texture that glides on smoothly and evenly. It provides medium coverage in a few swipes, but is buildable to full opaque coverage without feeling heavy. You can easily control the coverage you want and desire. Same great colour on your lips that you see in the tube. It has a completely matte finish that doesn't leave the lips feeling tight, dry or parched. It lasts for upwards of 5+ hours before slowly fading. It retails for $30.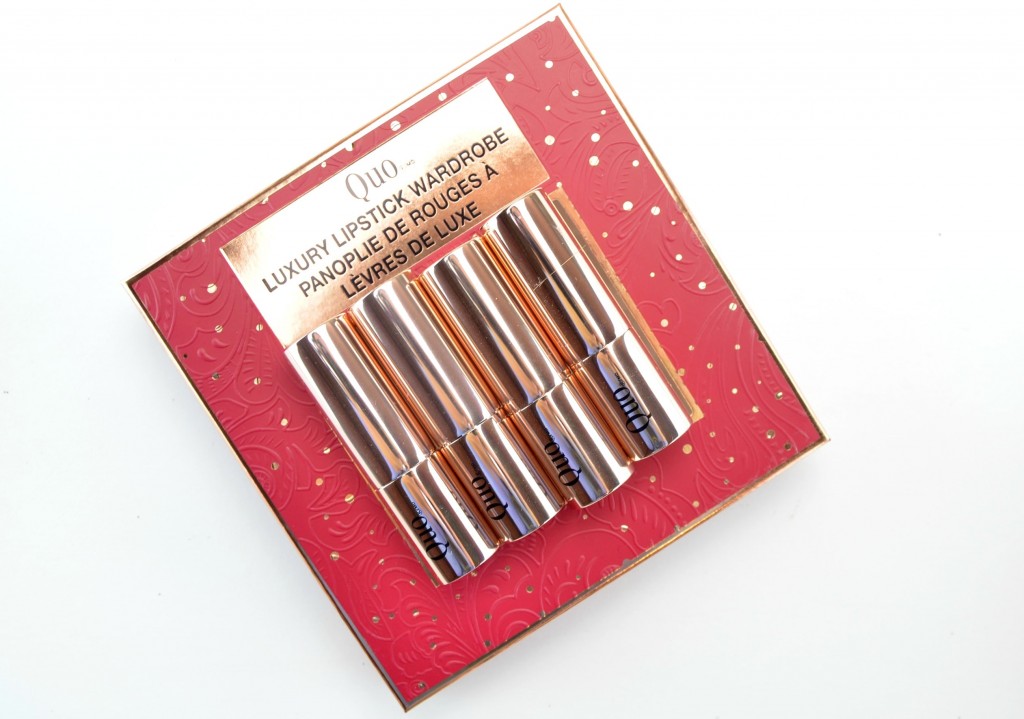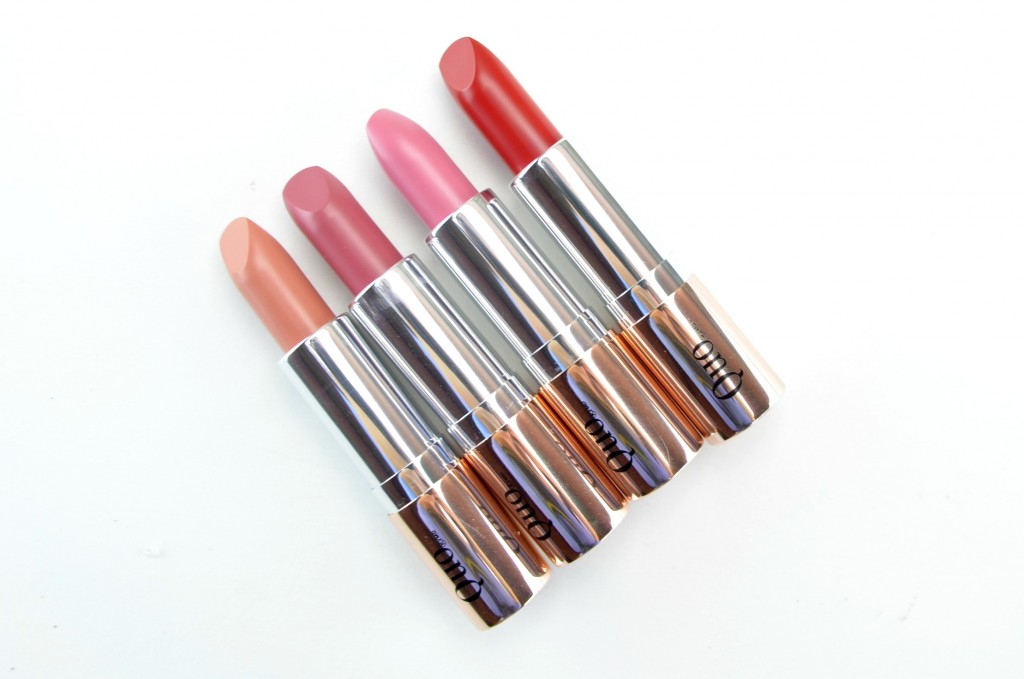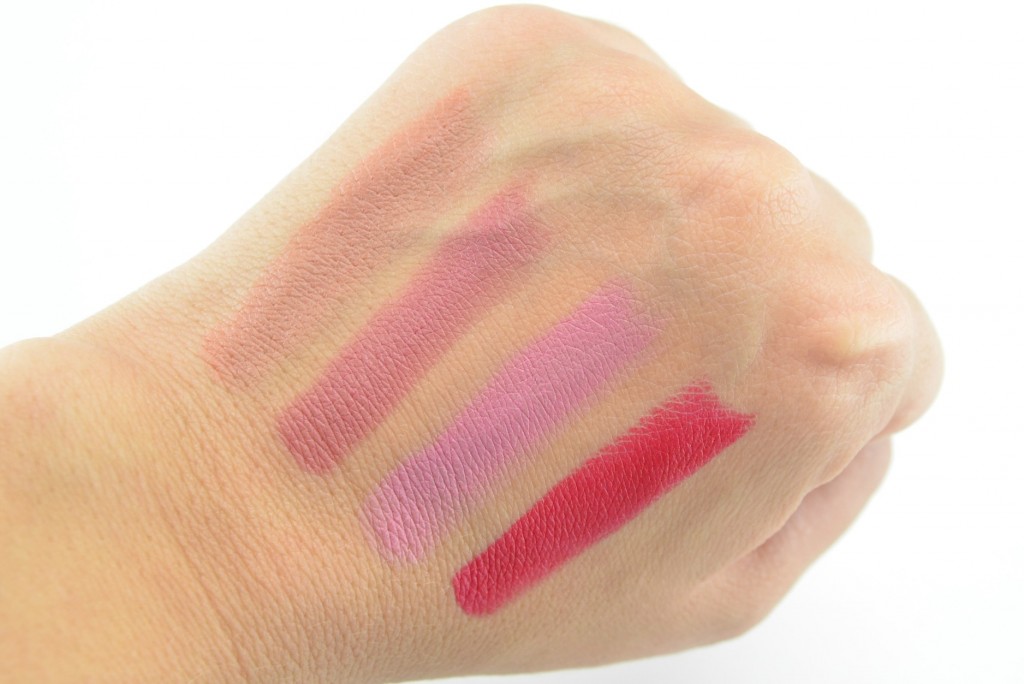 Quo Cosmetics Eye Shadow Contour Set is the perfect holiday gift set for those looking to create sculpt, shape and define the eyes this season. It comes with two eyeshadow brushes, alongside 4 matte and a slightly shimmery shade. Each shade is unbelievably soft, although a little powdery at times, buildable and incredibly pigmented. The brushes found within the kit help to lay down just the right amount of product for a seamless application. Filled with an array of beautiful nudes, browns and earthly tones, this entire palette helps to create the perfect nude look. These shades can easily take you from day to night by adding a few of the richer, warmer shades to your crease and smoking it out. It retails for $25.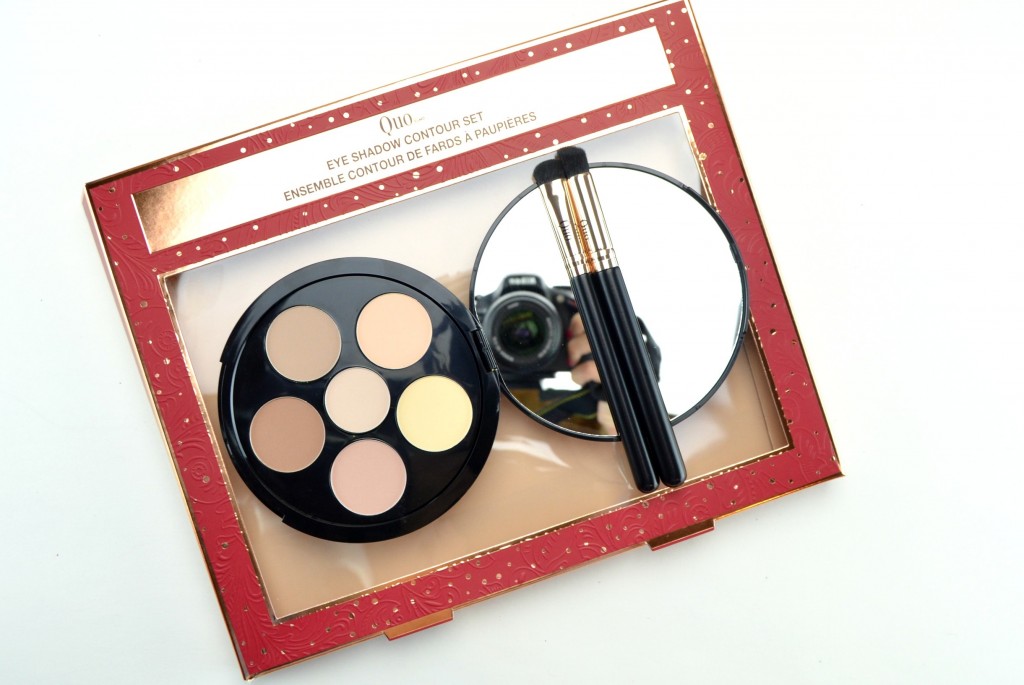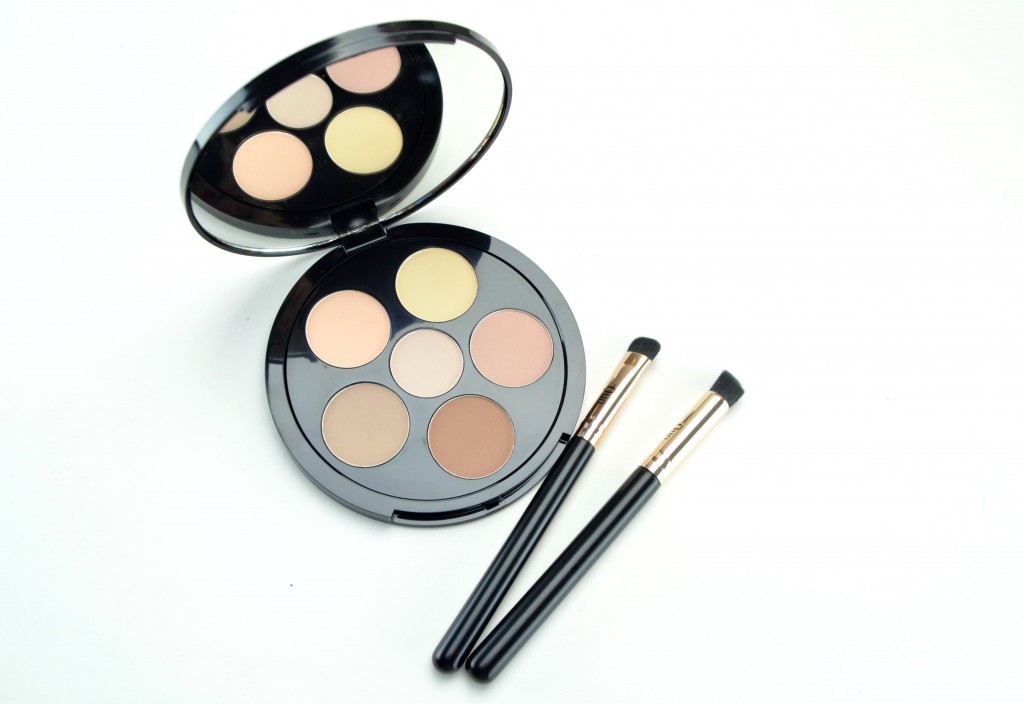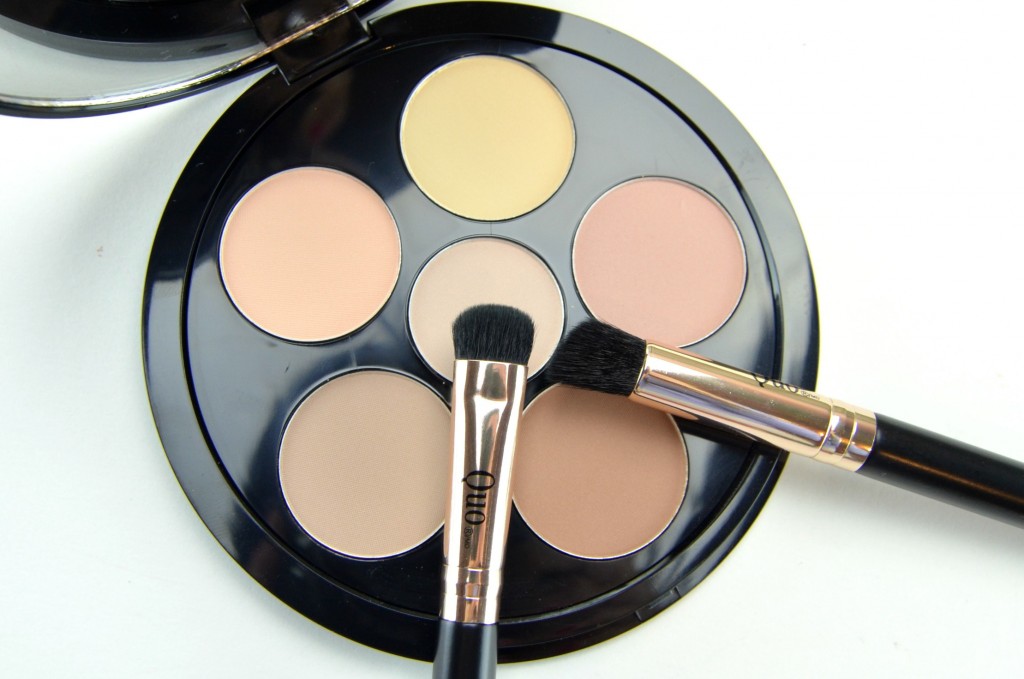 Quo Cosmetics Brow Beauty Eyebrow Kit contains everything you need to get your brows on fleek this season. It features all the tools you need to help groom, fill-in and trim your hairs, including a mini tweezers, mini angled brush and mini spoolie. It also comes with a highlight shade, 2 brow powders and a brow wax to set every hair in place. Both powders are extremely versatile and will help create perfect brows on all skintones. The tweezers are perfect for cleaning up strays, while the angle brushes help to sculpt and shape the brows. I love that it comes with a mirror and eyebrow stencils to help create the perfect arch for each face shape. It retails for 20.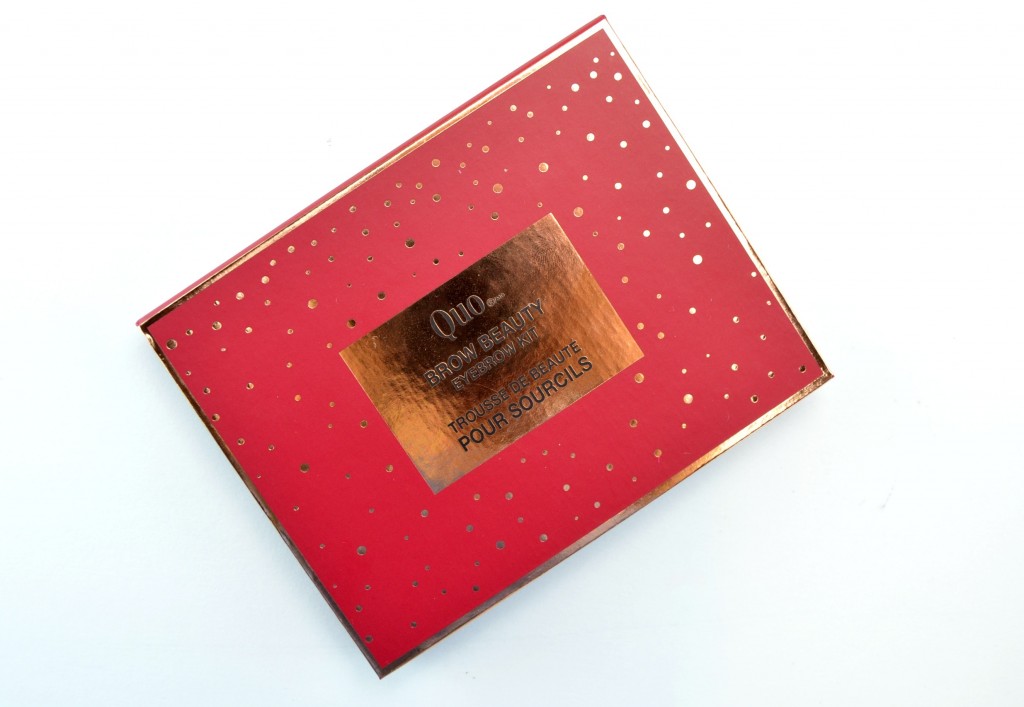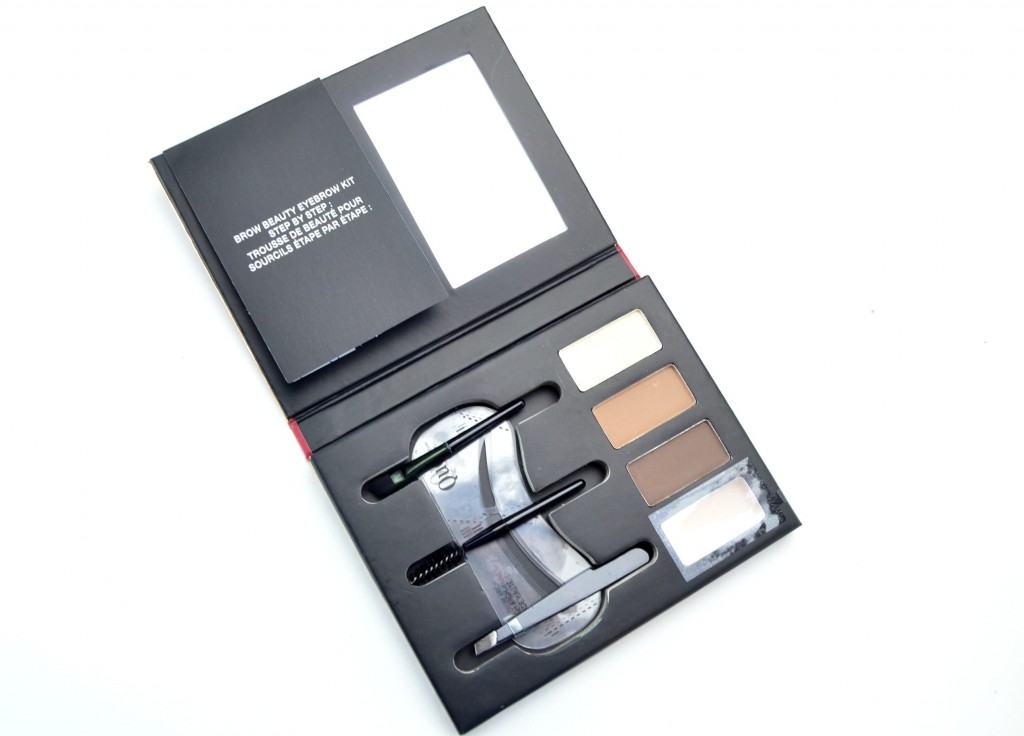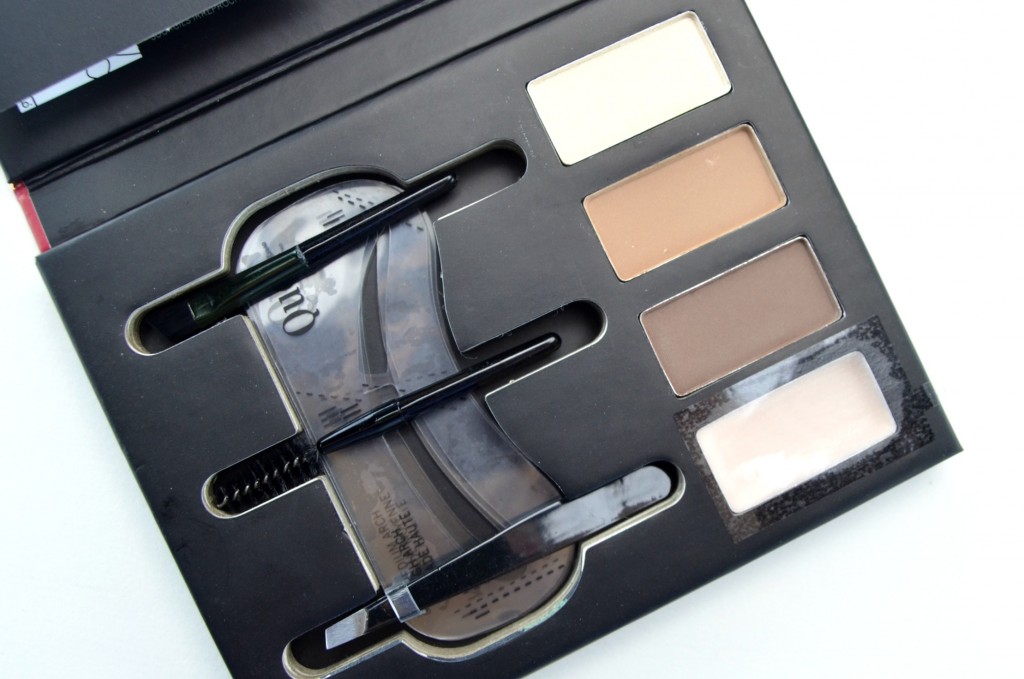 Quo Cosmetics Ready-Set-Travel Brush Set comes in a sleek, portable rose gold case and features 4 brushes within. It comes with synthetic brushes that help provide an effortless application while on the go. The kit contains a powder brush for easy all over the face powder application. The all over shadow brush picks up the perfect amount of shadow and packs it onto the lid in a single swipe or two. The crease blender brush's slightly pointed design is ideal for blending into the crease and buffing out. Finally, the liner brush can be used for both defining the eye and defining the brows. It retails for $20.