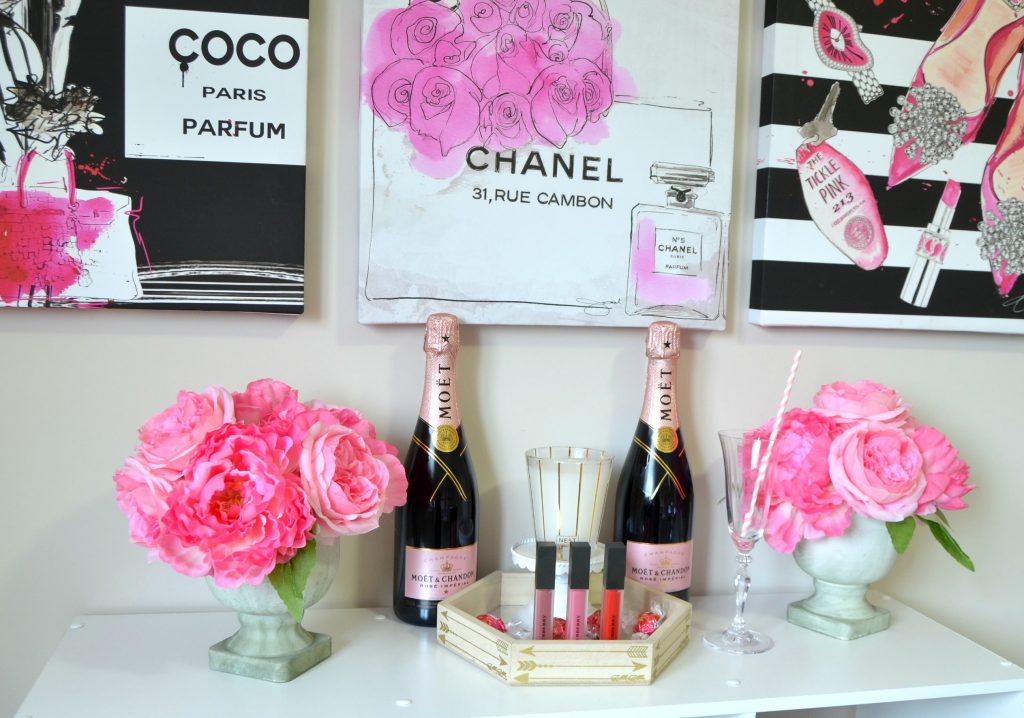 Burberry Liquid Lip Velvet
Liquid lipsticks, especially those with a matte finish, were super popular in 2016. The trend for 2017 is leaning towards more comfortable and less drying formulas. Liquid lipsticks tend to be not as moisturizing as a traditional lipstick, yet we keep reaching for them cause of their longevity. Liquid lipsticks also require more effort in the application process than a traditional bullet, due to the doe foot applicator. You have to be extremely precise and accurate, otherwise you end up with a hot mess.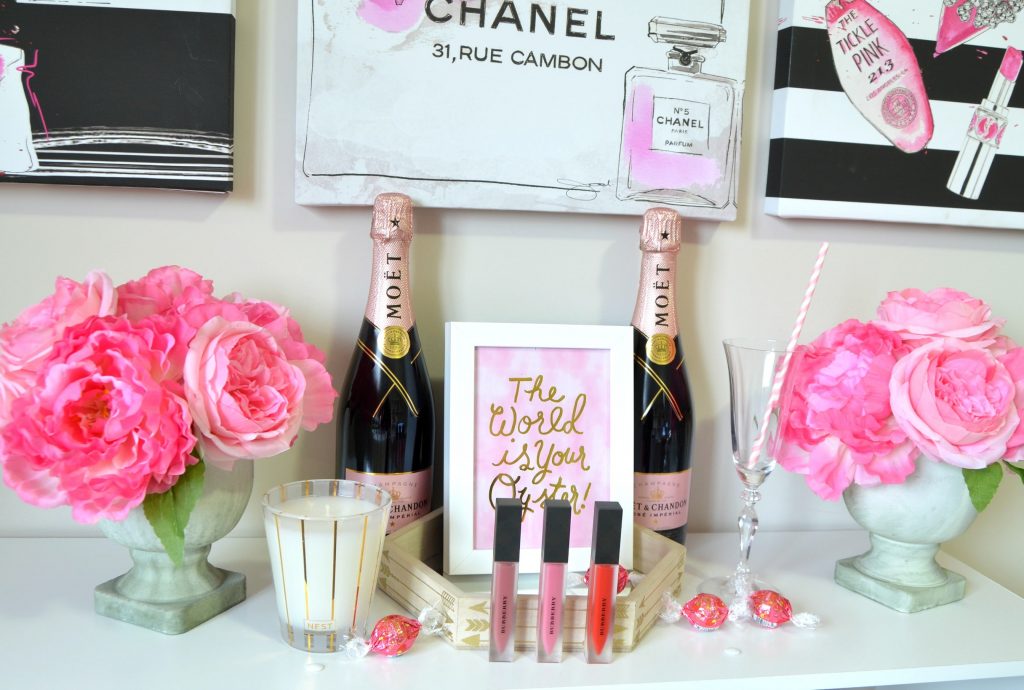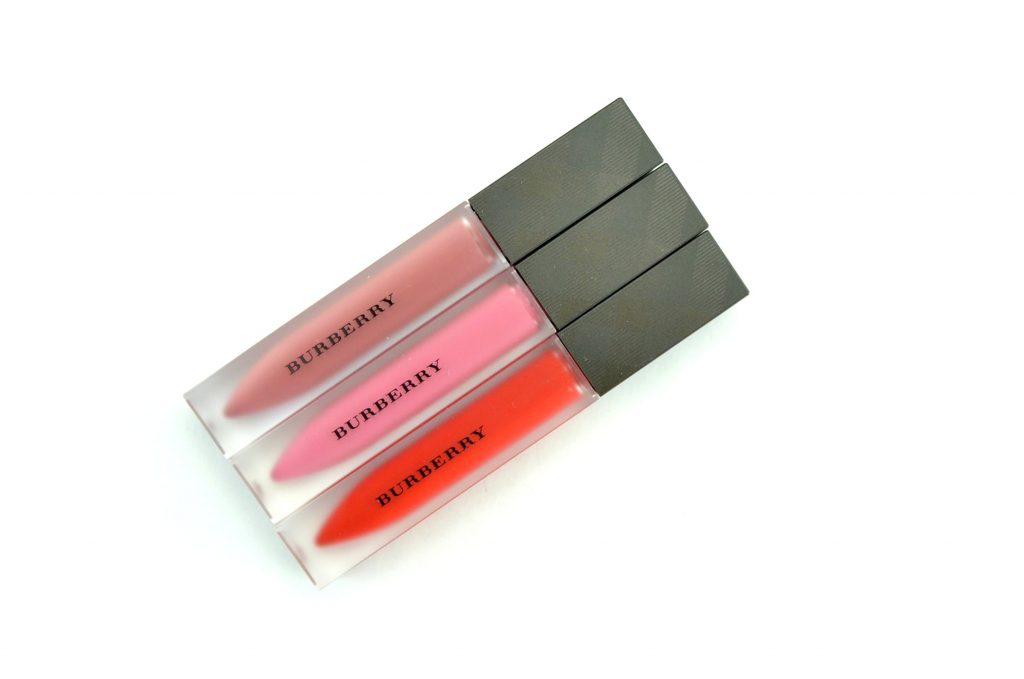 Let me introduce you to my new holy grail lipstick. The new Burberry Liquid Lip Velvet comes in your standard, clear, so you're able to see the shade within, slightly frosted packaging, to give a real chic and luxe vibe. It starts off as a liquid, but almost melts into a silky, smooth matte formula. Its slightly smaller doe foot applicator allows for more control and ease when applying. It glides on smoothly and evenly, in a single swipe. It sets and dries within seconds to a velvety finish. Its whipped creamy texture is richly pigmented, truly opaque in a single coat and comfortable to wear the entire day.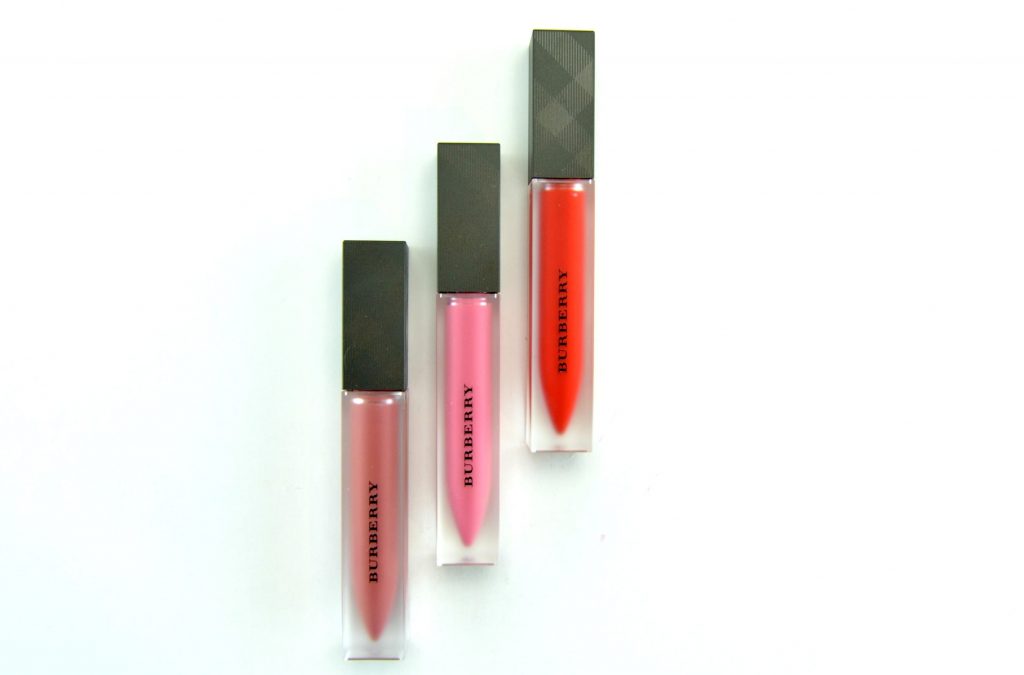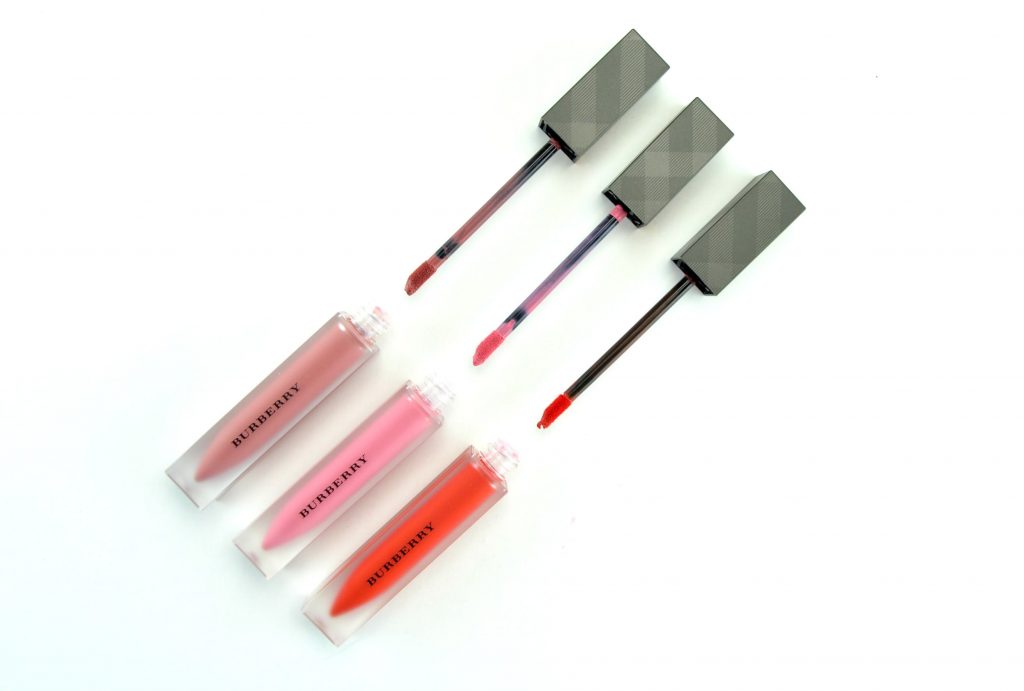 Burberry Liquid Lip Velvet feels incredibly creamy and smooth upon application and sets well on the lips. No matter how many layers you apply, it never becomes patchy or streaky. If you're sick of those over-drying matte lipsticks, these are an excellent alternative. Although these don't set to a completely matte finish, the slightly creamier texture is more comfortable to wear. It's moisturizing on the lips, yet stays in place for upwards of 8+ hours. Because it doesn't fully set to a long-wearing matte finish, you will notice slight transfer if you eat or drink.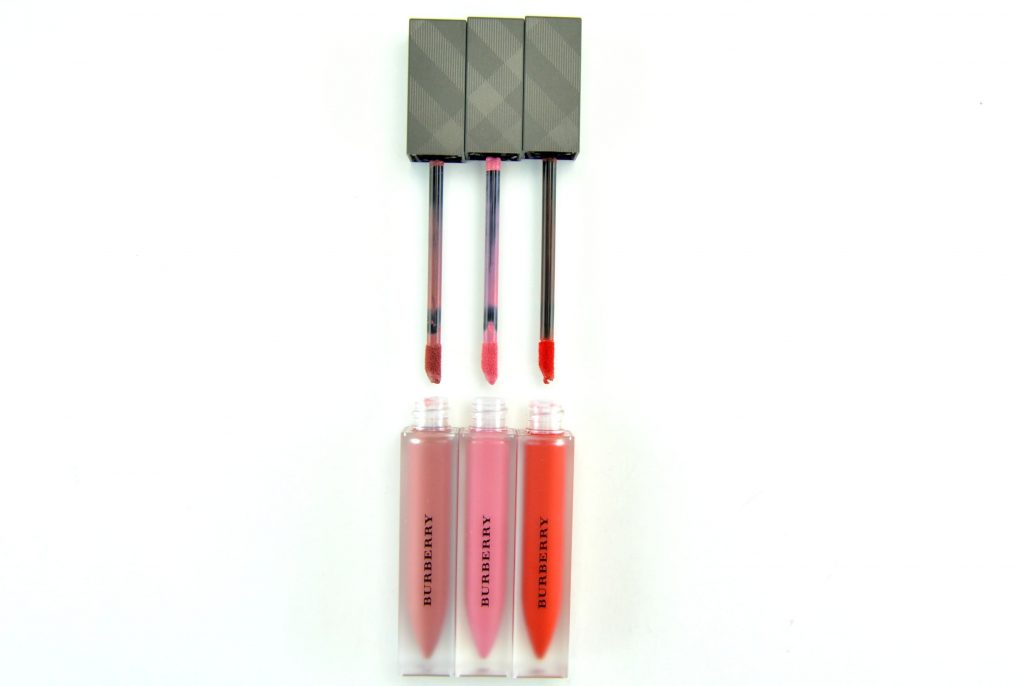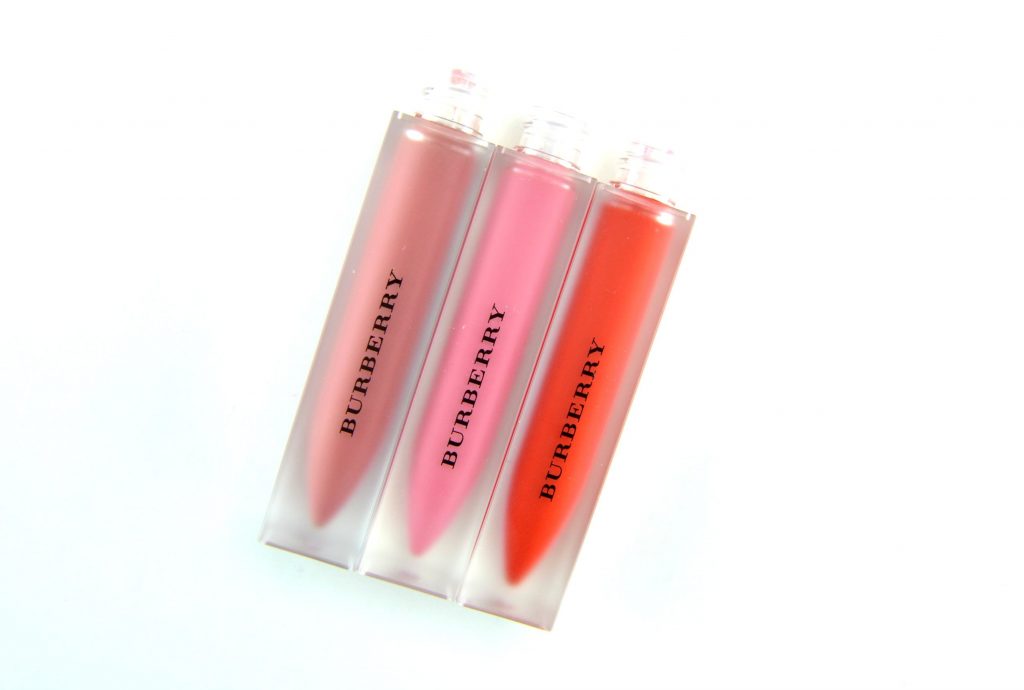 Burberry Liquid Lip Velvet is the best of both worlds. The comforting whipped, creamy texture of a satin lipstick with the extreme pigmentation of a matte liquid lipstick. If you're over moisture sucking lipsticks like I am, this is a must-try. From the full coverage to the rich formula, you'll be reaching for these day after day. As it starts to wear, usually around the 6-hour mark, it fades out beautifully. This is a fantastic matte lip colour that is easily buildable to create an even bolder finish, yet stays comfortable and lightweight on the lips. Let's not forget about the wide colour selection. With 14 shades to choose from, you'll be sure to find a shade or two you will fall in love with. Each retail for $38.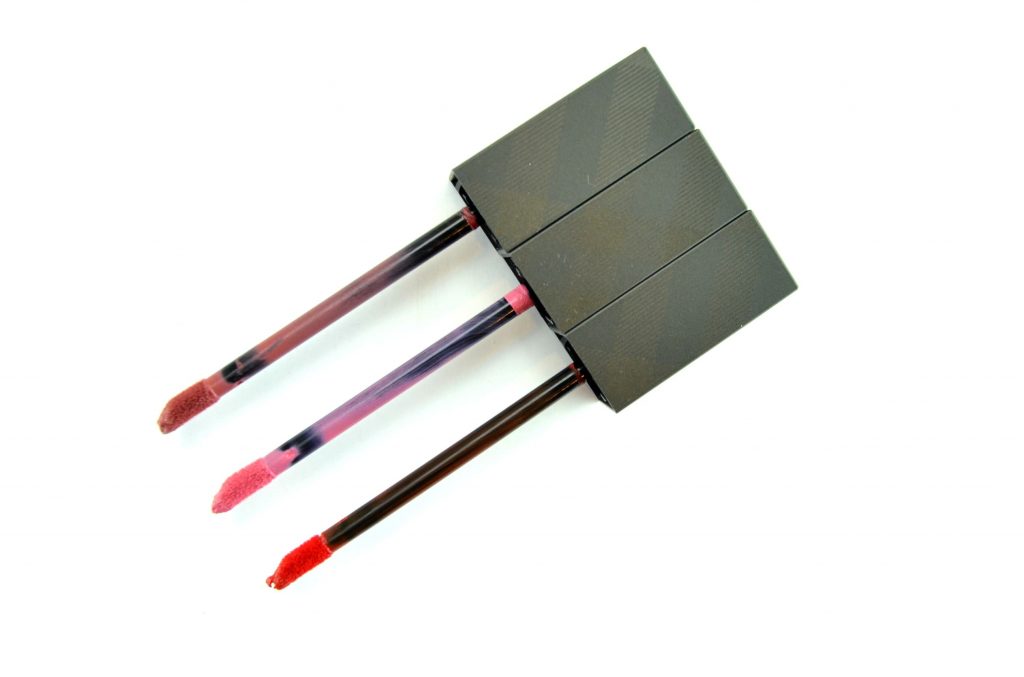 Burberry Liquid Lip Velvet in Dark Rosewood, Primrose and Regiment Red