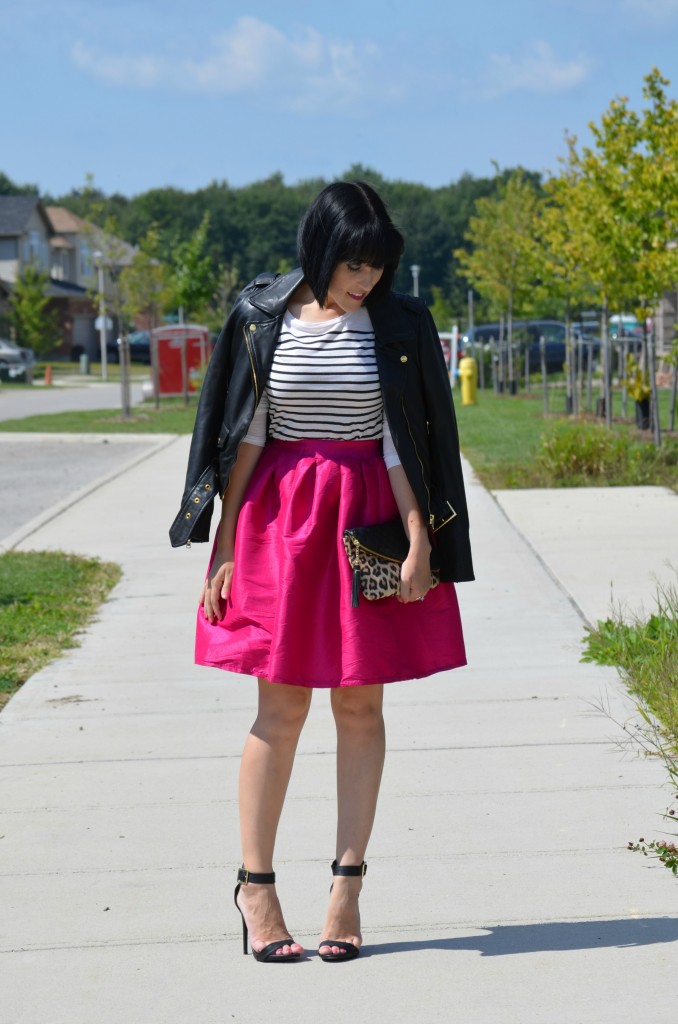 Not giving up on Summer

I'm pretty sure I'm the only one that's not all that excited for Fall. Sure I love lots of layers, warm and comfy sweaters, but to me, it just means we're that much closer to winter. I've lived in Canada my entire life, and I'm still not used to the freezing cold. I blame it on the fact I never dress the part. I hate winter coats, I hate hats and gloves even more, and the thought of wearing tights, freaks me out. I order this hot pink skirt off eBay about 2 months ago, and it finally arrived. I wanted it as a summer skirt, but looks like I'm going to have to force myself to wear tights this season, just so I'm able to continue wearing this beauty. If the weather continues the way it has been these past few days, maybe I'll get a few more used out of this hot pink skirt before the cooler weather arrives?

Also can we just take a minute to talk about my new Danier Leather Biker Jacket, isn't she a beauty?

Top- Smart Set
Jacket- Danier
Clutch- Jessica Simpson
Hot pink skirt- eBay
Heels- Target