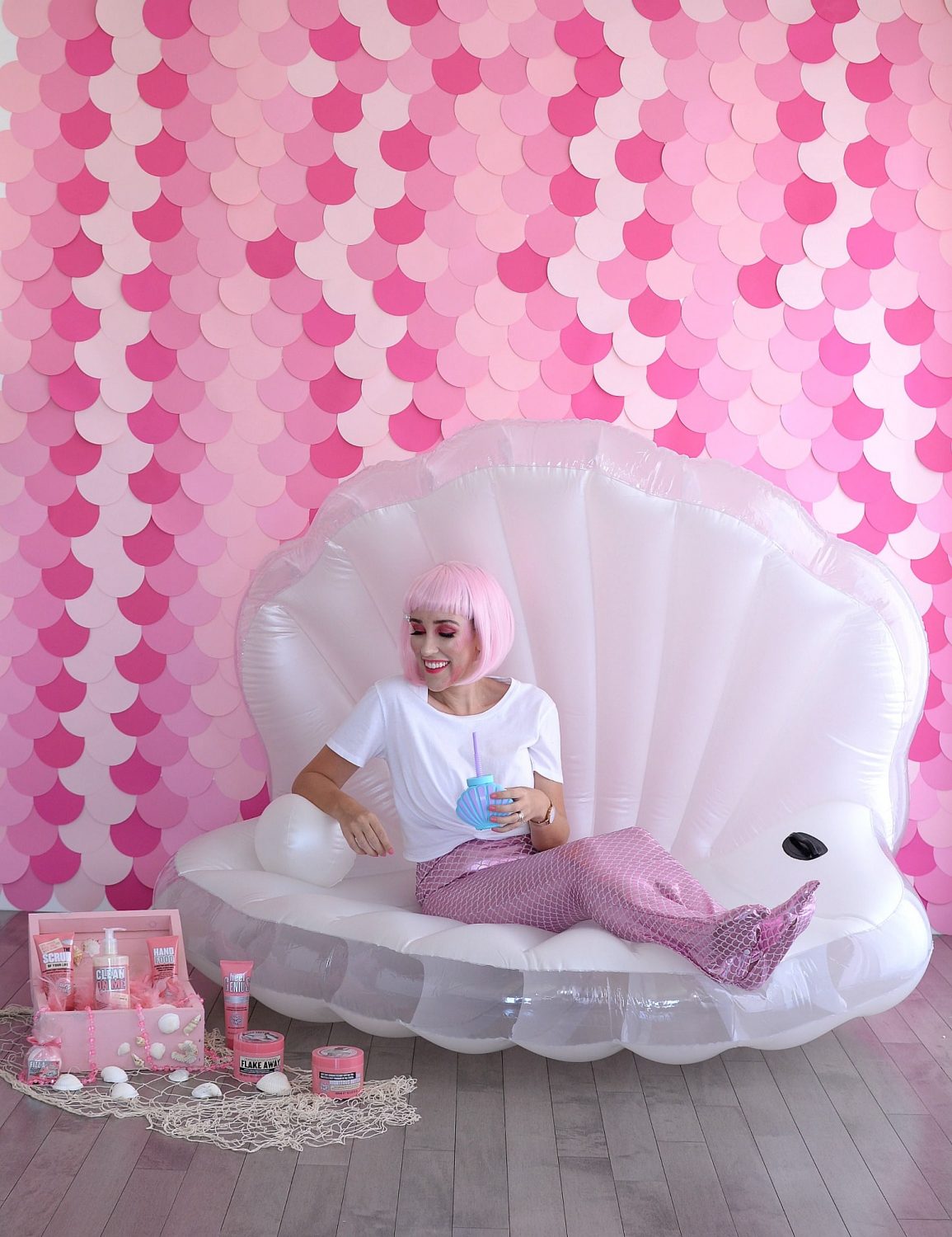 Soap & Glory
Let's face it, some of us don't have the time, money or energy to go to a fancy spa weekly. That doesn't mean we don't like to be pampered. Creating a spa-like environment at home is easier than you think. All you need is the proper products and tools to achieve it. A lavish and relaxing evening can be equally enjoyable as some of those expensive spas, without leaving the comfort of your own home. Soap & Glory has been my go-to skin care brand for more than a decade. Not only is the brand pink, fabulous, sassy and fun, it's formulated with high-quality ingredients, yet still affordable. This gives every boy and girl the opportunity to treat themselves to an uplifting experience with the best bang for their beauty budget.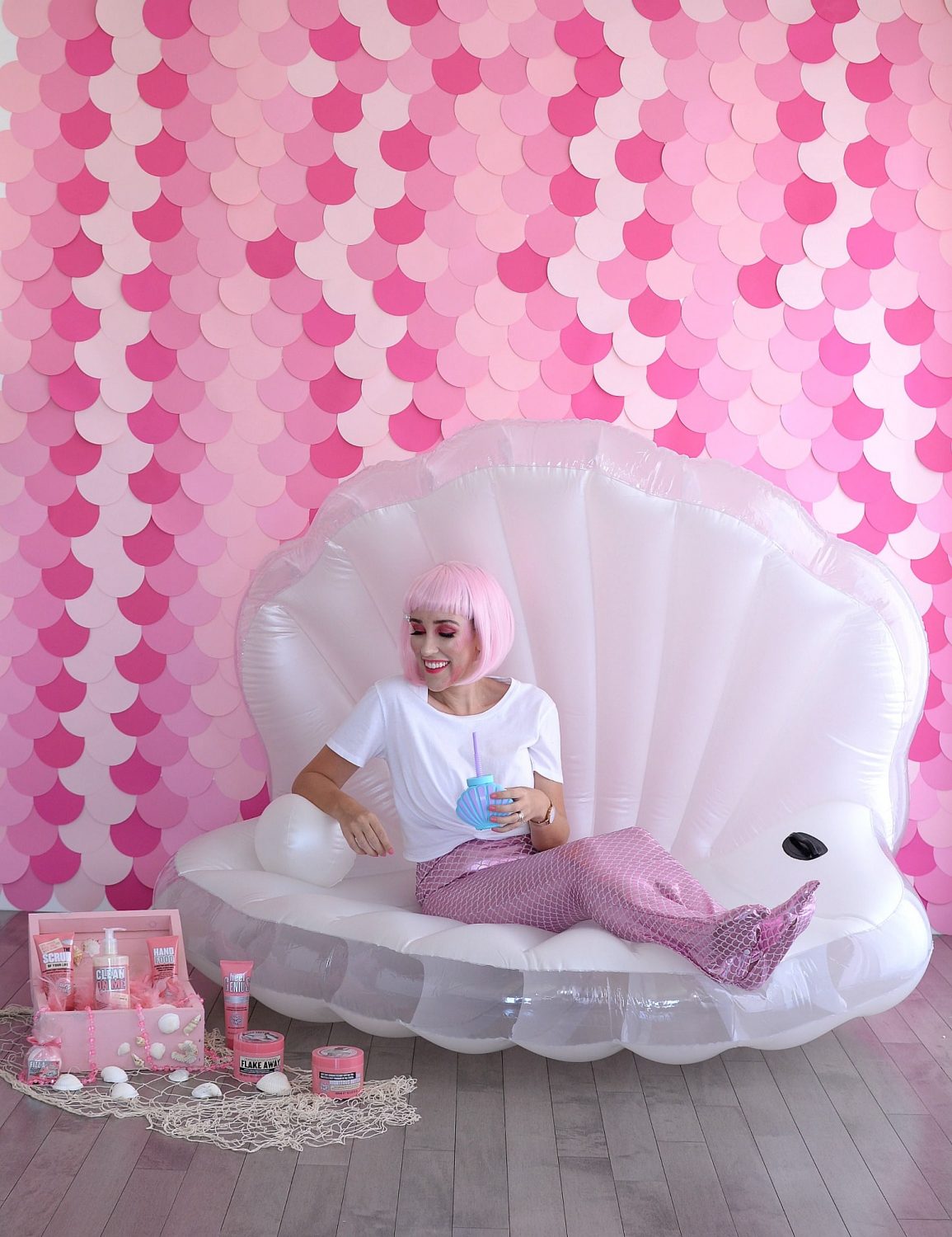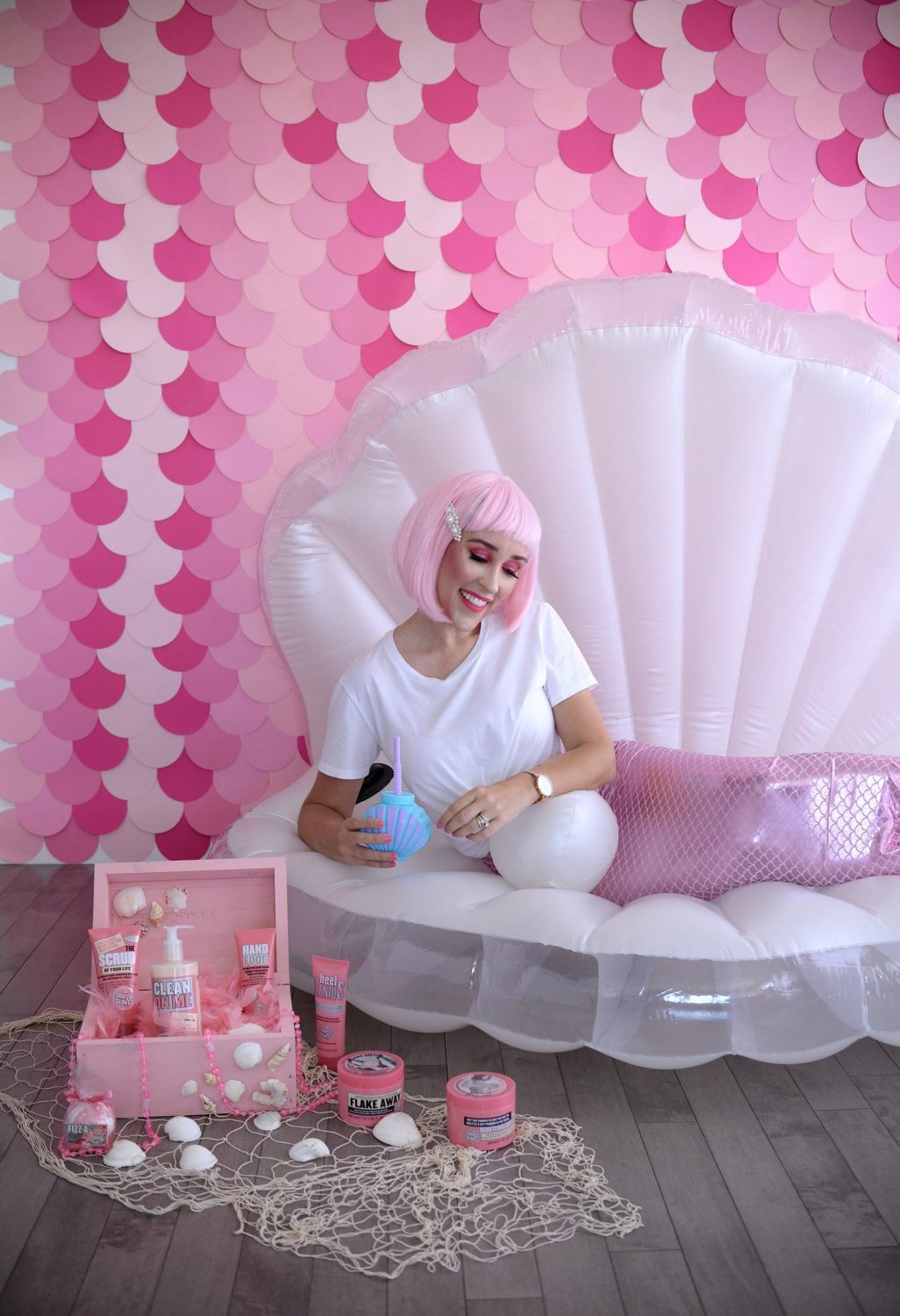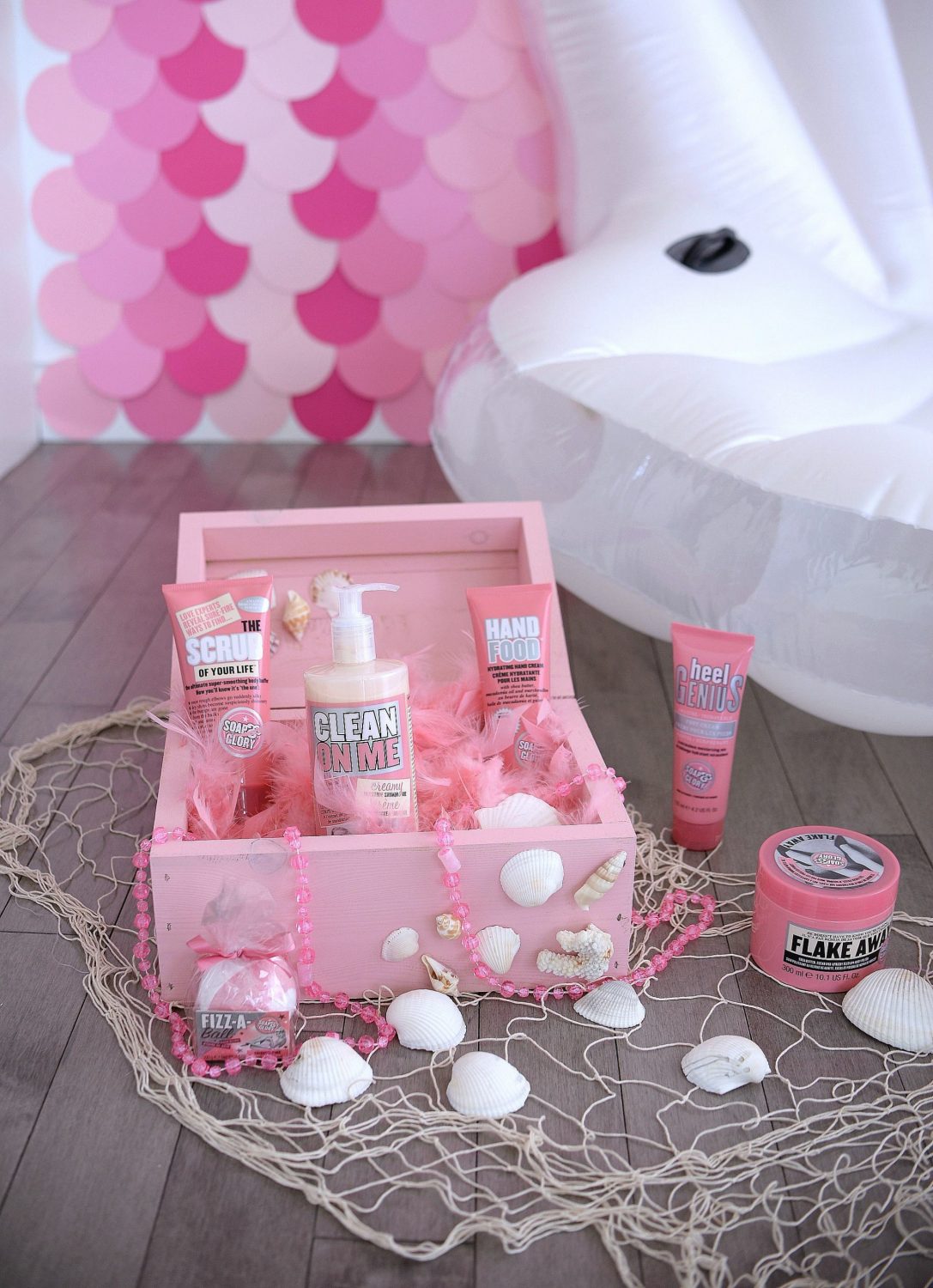 Although beauty absolutely matters, it doesn't matter absolutely. Be sure to add happiness and excitement to your beauty routine, whether this be with luxurious bath products, the mood and aromas, or even the bath settings. For the ultimate relaxation, pick a day/ evening when you know you'll have no interruptions. You want to create a soothing and calming environment, and being in a rush to cook dinner, attend to the children, or even answering emails or phone calls can take away from this.  If you were at the spa, you wouldn't have anyone bothering you, the same rule should be applied at home.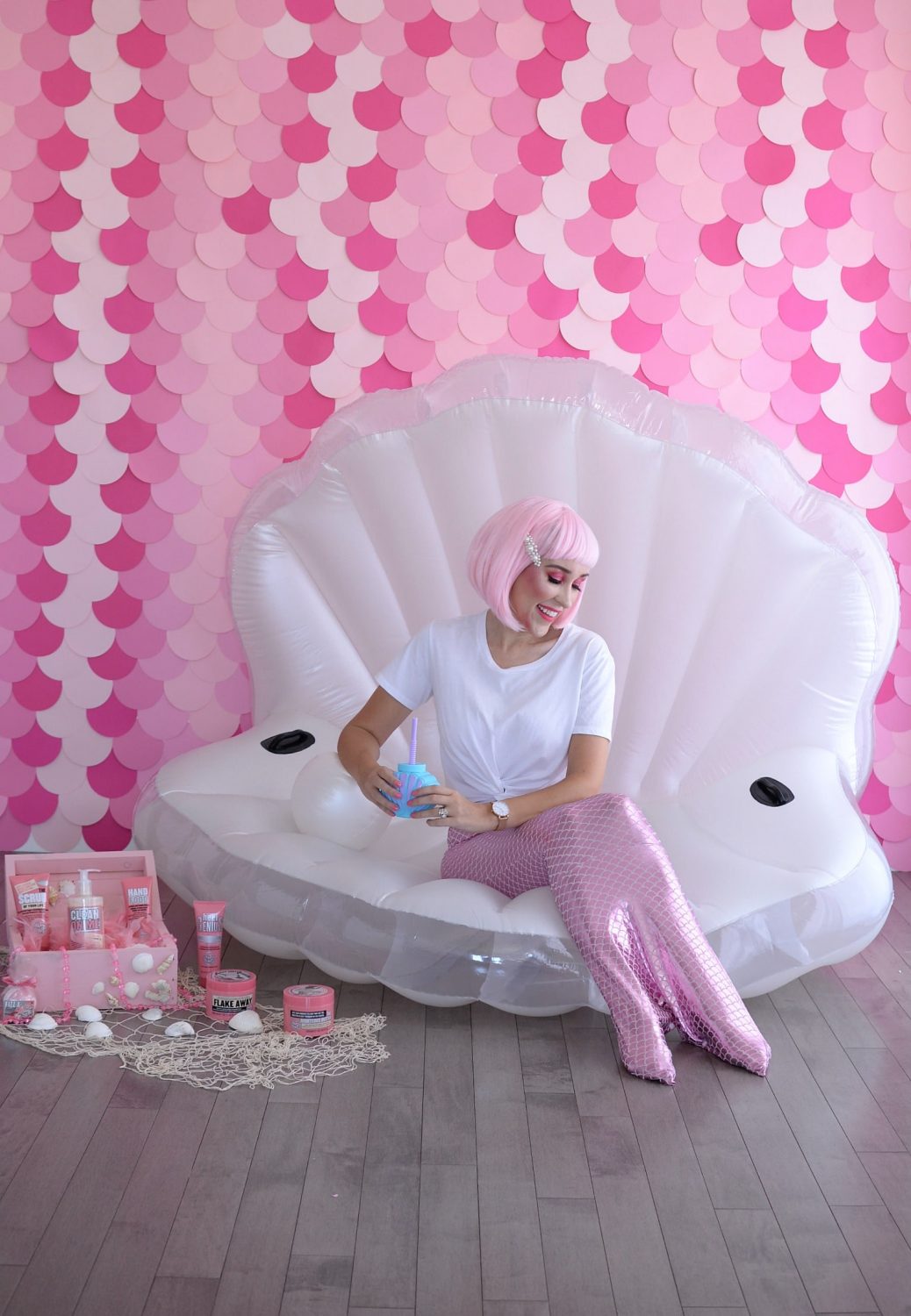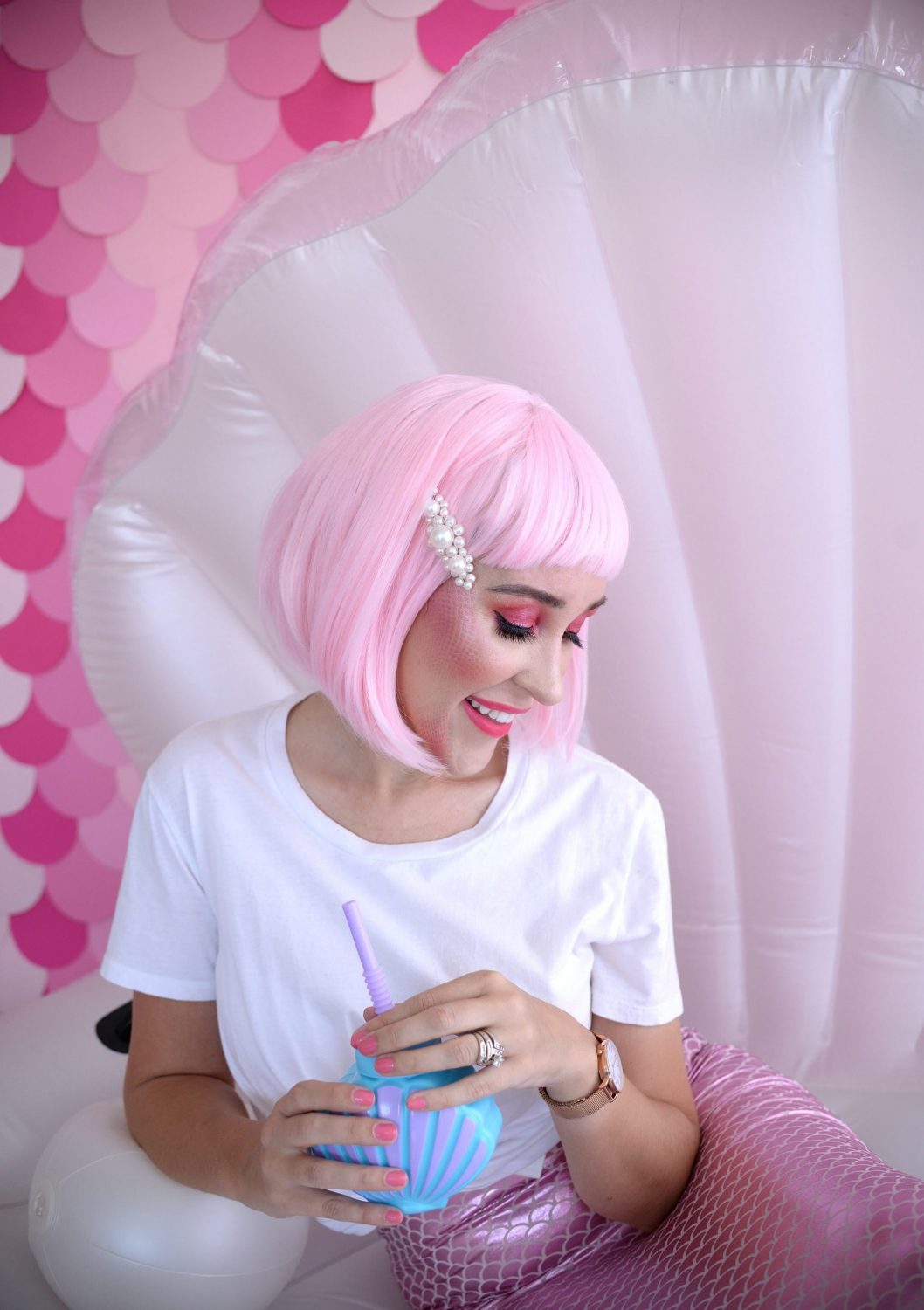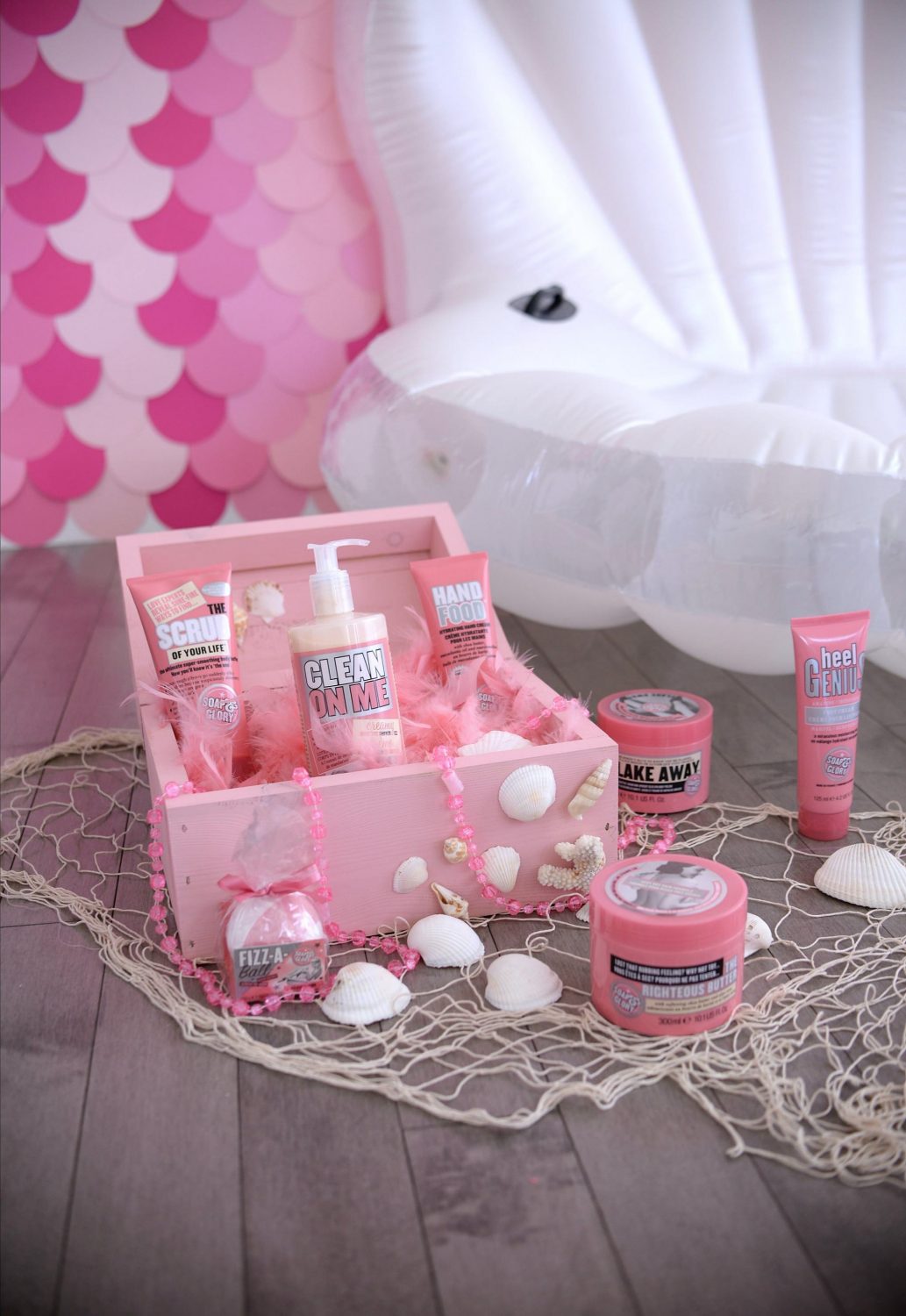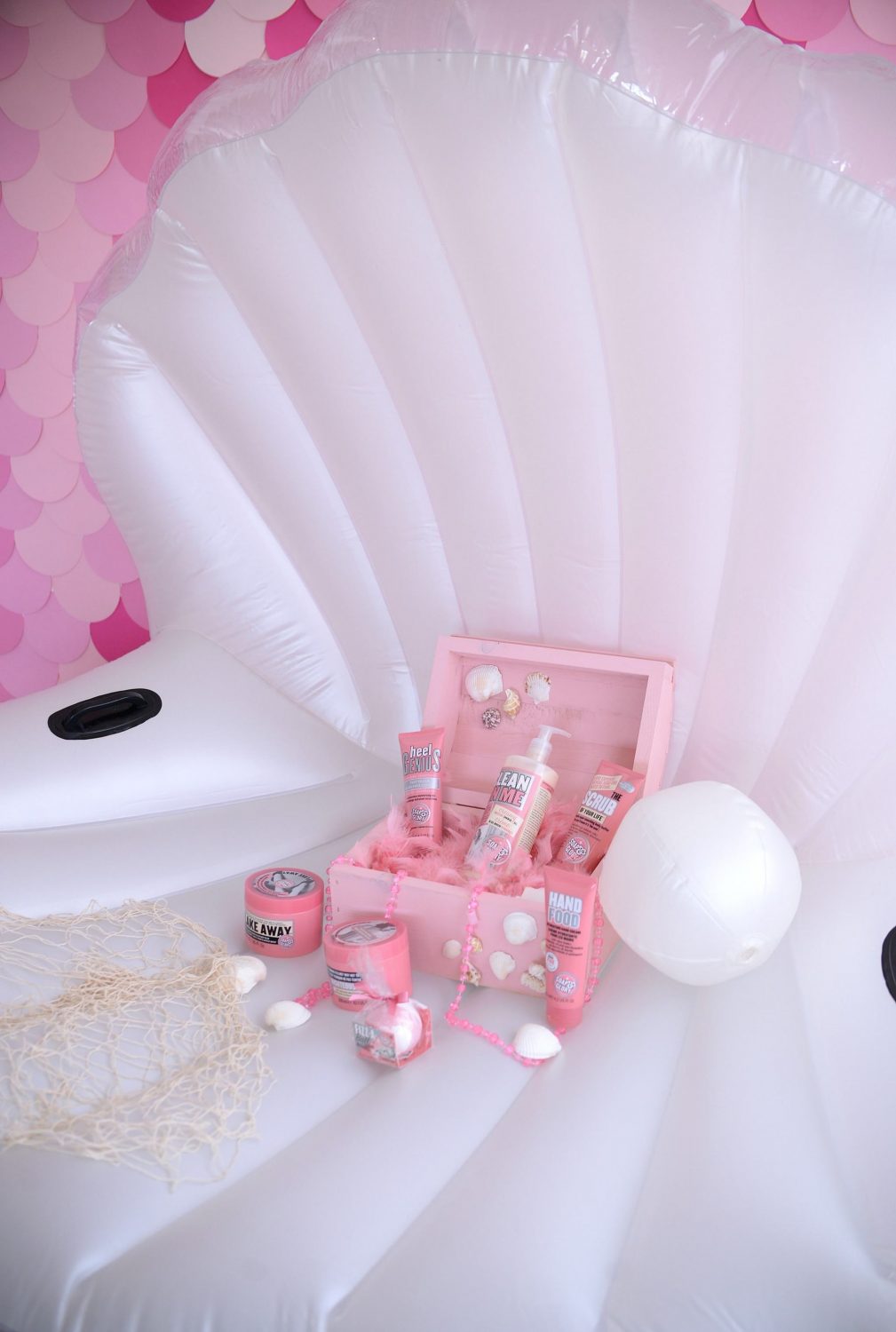 Since setting the mood is a part of the spa experience, be sure to have a playlist of your favourite songs ready to go. Dim the lights, light a candle for both ambiance and aroma, and pour yourself a refreshing cocktail, rosé or lemon water. As your bath is being drawn, you can even slip into a cozy robe. If your muscles are feeling sore or tight, try to get your water as hot as possible. This will help relax the muscles without actually having to get a massage. While the tub is filling, drop in a Soap & Glory Original Pink Fizz-A-Ball Bath Bomb. Aromatherapy and calming scents are an excellent way to enhance your bath pleasures. Not only is this bath bomb incredibly fun, (who doesn't love pink bubbles?), but it helps balance your emotions and soothes away anxiety for a relaxing experience.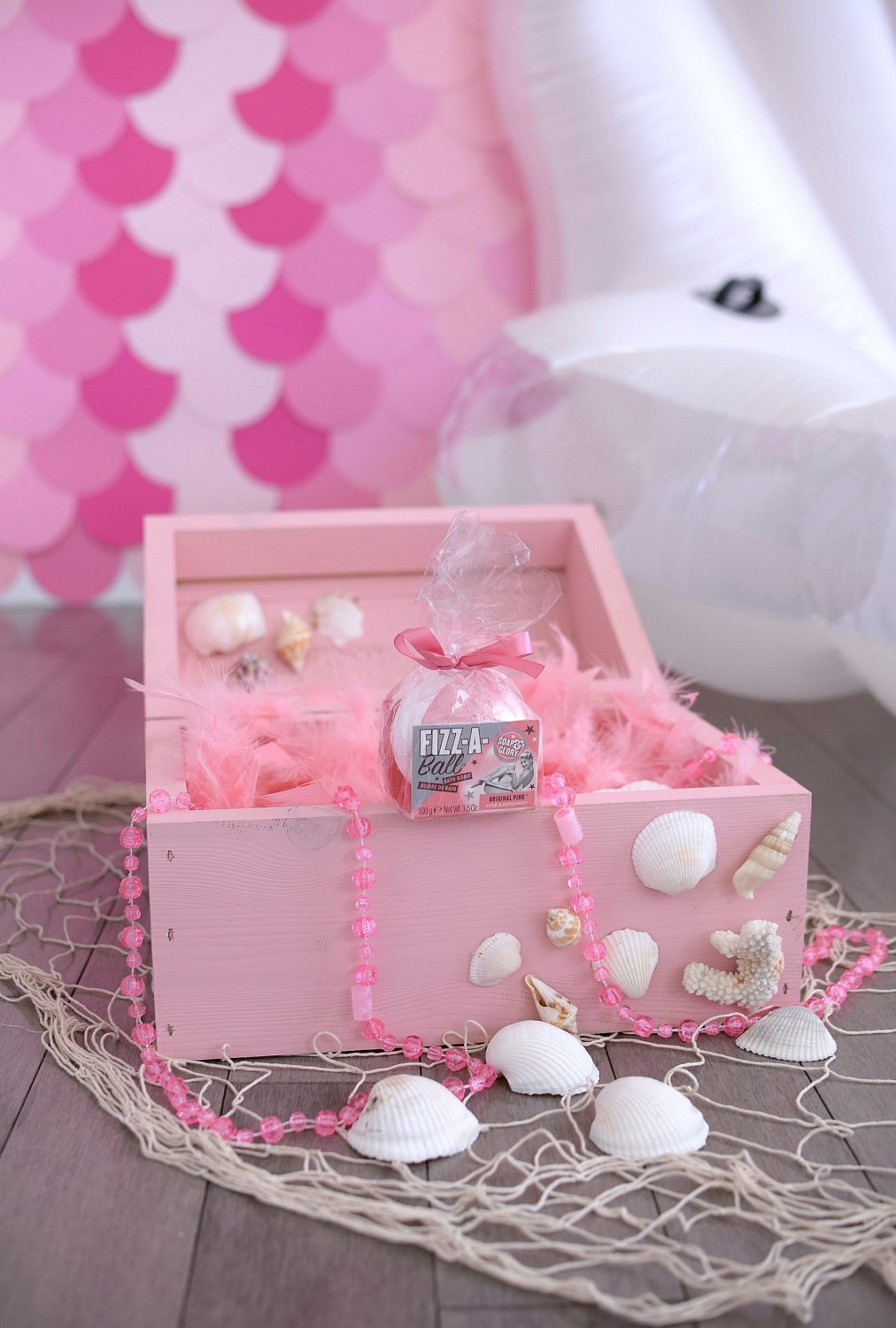 You don't have to limit yourself to just bath bombs, adding a few drops of your body wash can also deliver a ton of silky bubbles. Soap & Glory Clean On Me Body Wash not only gently cleanses the skin, it can double as a luxurious bubble bath too. Its rich and ultra-creamy formula clarifies and brightens the skin thanks to its lactic acid formula, while mandarin peel extract acts as a built-in body lotion, softening and hydrating the skin. Its fruity citrus blend, with notes of bergamot, summer rose, peach, strawberry, gardenia blooms, jasmine, patchouli, warm amber and lush musk help to not only awaken the senses, but leaves you feeling calm, peaceful and serene. It massages into the skin with ease and rinses clean away without any sticky, greasy residue. Your skin is left feeling incredibly squeaky clean and soft, even before body lotion. It retails for $18 for 500ml and can be found at your local Shoppers Drug Mart.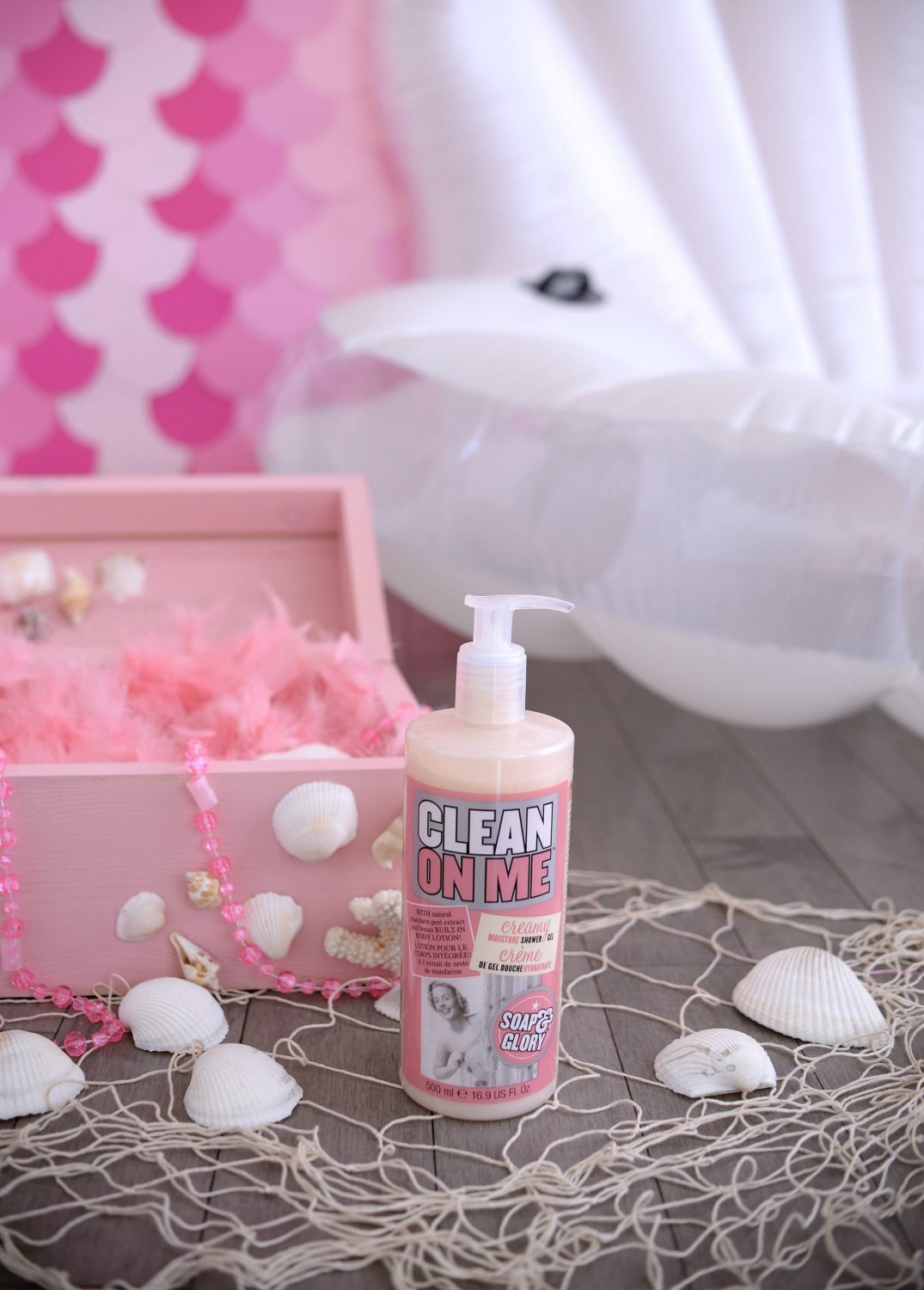 Now for my favourite part of the bath: the scrubs. I love exfoliating my skin, but my all-time favourite scrub is definately Soap & Glory Flake Away. If you haven't tried this yet, what are you doing with your life? Hehe. I've honestly gone through at least 30 tubs over the past decade. Using circular motions, with only a dime size amount, it gently helps to slough away all dead skin cells and transform your scaly legs, dry elbows and cracked heels in a single use. It's enriched with shea butter, sweet almond oil, peach seed powder, sea salt and sugar, all designed to help eliminate dry surfaces. Its grainy, almost sandy texture is totally unique. Unlike traditional scrubs that can often feel too rough on the skin, this formula almost melts into the skin once in contact with water, yet still manages to leave your skin radiant and glow-y. No one will ever know you had dry, rough skin as it leaves it soft, supple, nourished and ultra smooth. It retails for $18.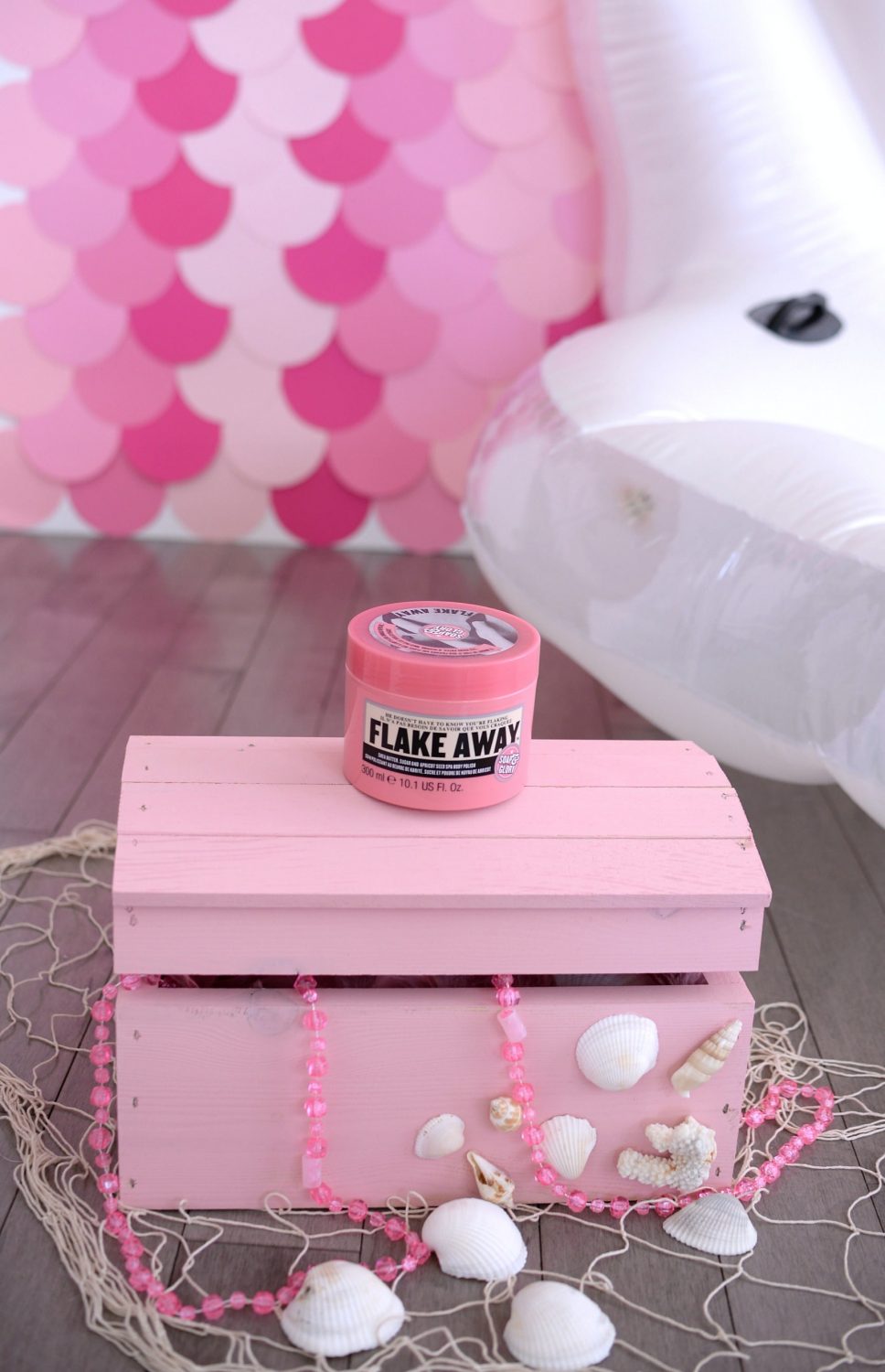 If you're looking for a slightly gentler scrub, or maybe one that you want to use daily, let me introduce you to Soap & Glory Scrub Of Your Life Body Scrub. It offers the same exfoliating benefits, but with a thicker gel consistency that features tiny scrubbing beads. It's enriched with brown sugar, white sugar, natural apricot kernel oil, kukui oil, mango butter and vitamin E, all designed to gently exfoliate while keeping skin soft, smooth and hydrated. When rubbed together, it instantly foams up, creating just the right amount of creamy lather. Again, only a small amount is needed to cleanse the entire body and satisfy all your scrubbing needs. It washes clean away, without feeling tight, dry or greasy. It retails for $16.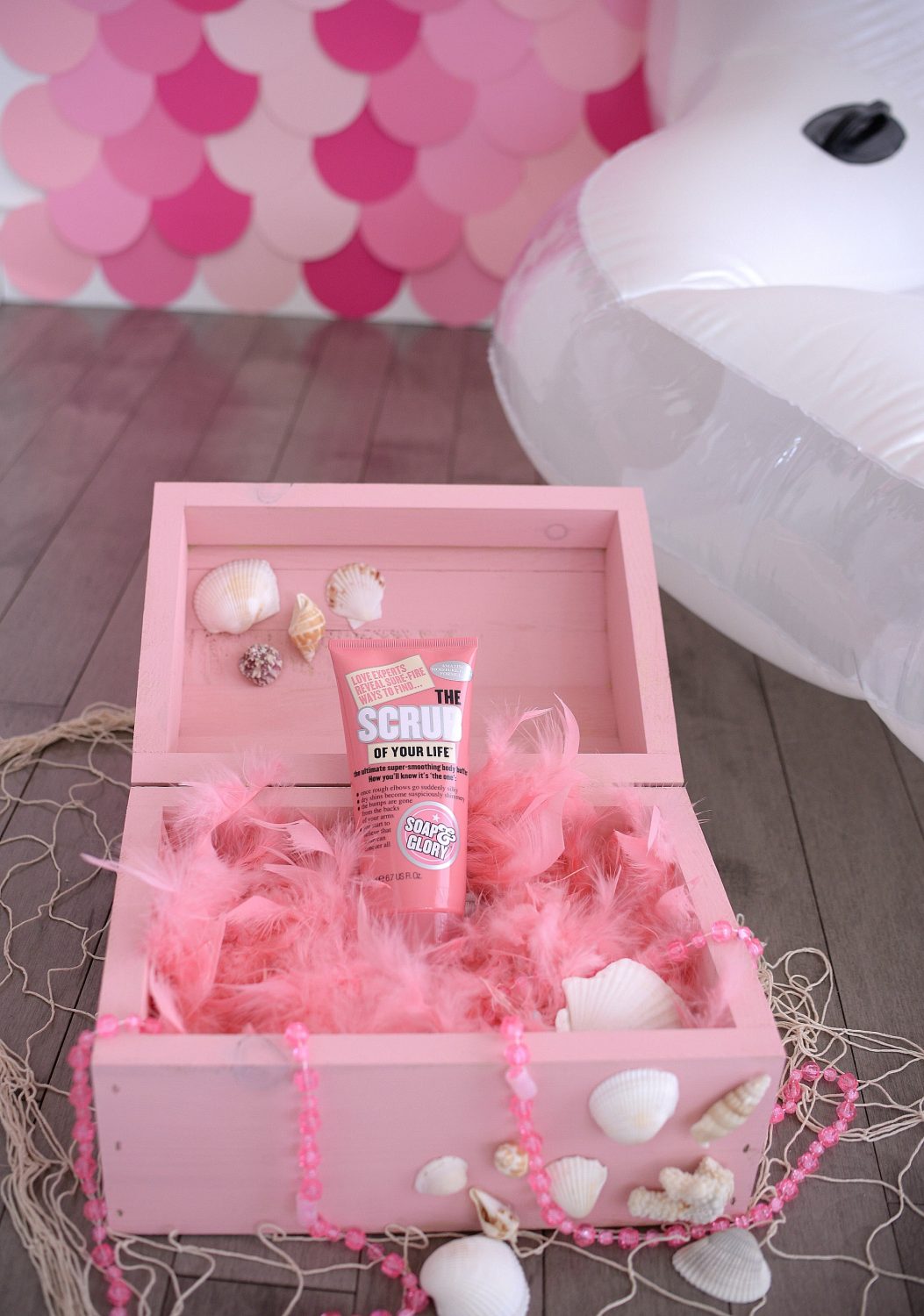 Immediately after getting out of the tub is the best time to indulge in a rich and creamy body butter. While your skin is still damp, drench your entire body in Soap & Glory Righteous Butter Body Butter to help lock and seal in moisture. Its rich and creamy, almost whipped texture isn't so thick that you can't blend it into the skin, but isn't so thin that it doesn't deeply moisturize. In fact, when the skin is slightly damp, it applies easier and absorbs within seconds. It contains softening shea butter, aloe vera, rosehip seed oil and vitamin E that leaves skin noticeably softer, smoother and more supple than ever. It conditions the skin to help with dry, flaky, rough spots while leaving behind no sticky residue. Then wrap yourself up in a luscious bathrobe and allow the lotion to do its thang. It retails for $18.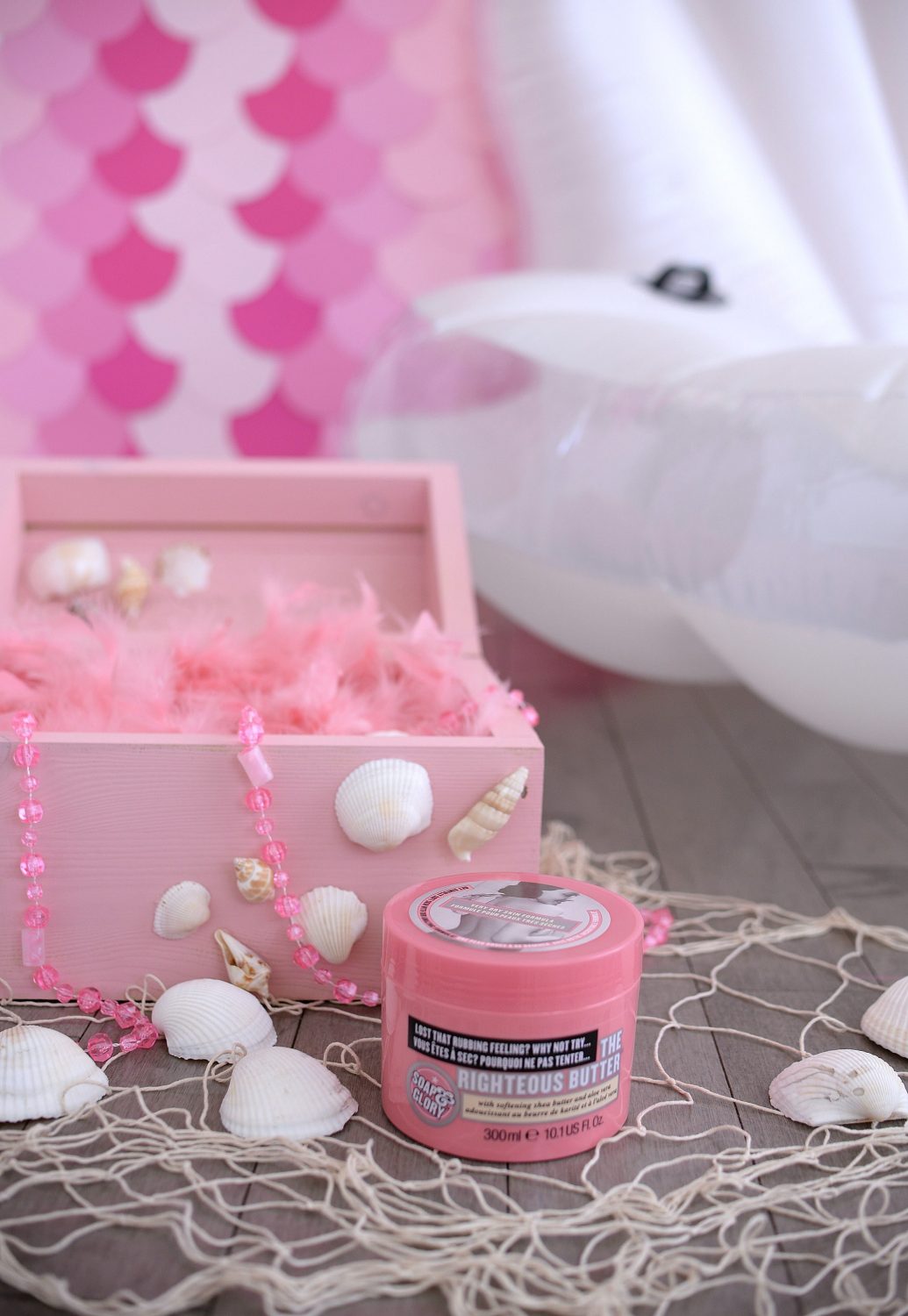 Pamper both your hands and feet with Soap & Glory Hand Food Hand Cream and Heel Genius Foot Cream. Fingers and toes get their daily workout so why not treat them? We're always typing on our phones and computers, and we're also always on our feet, yet we tend to forget about these precious areas of our bodies. Spend a little extra time focusing on these important areas.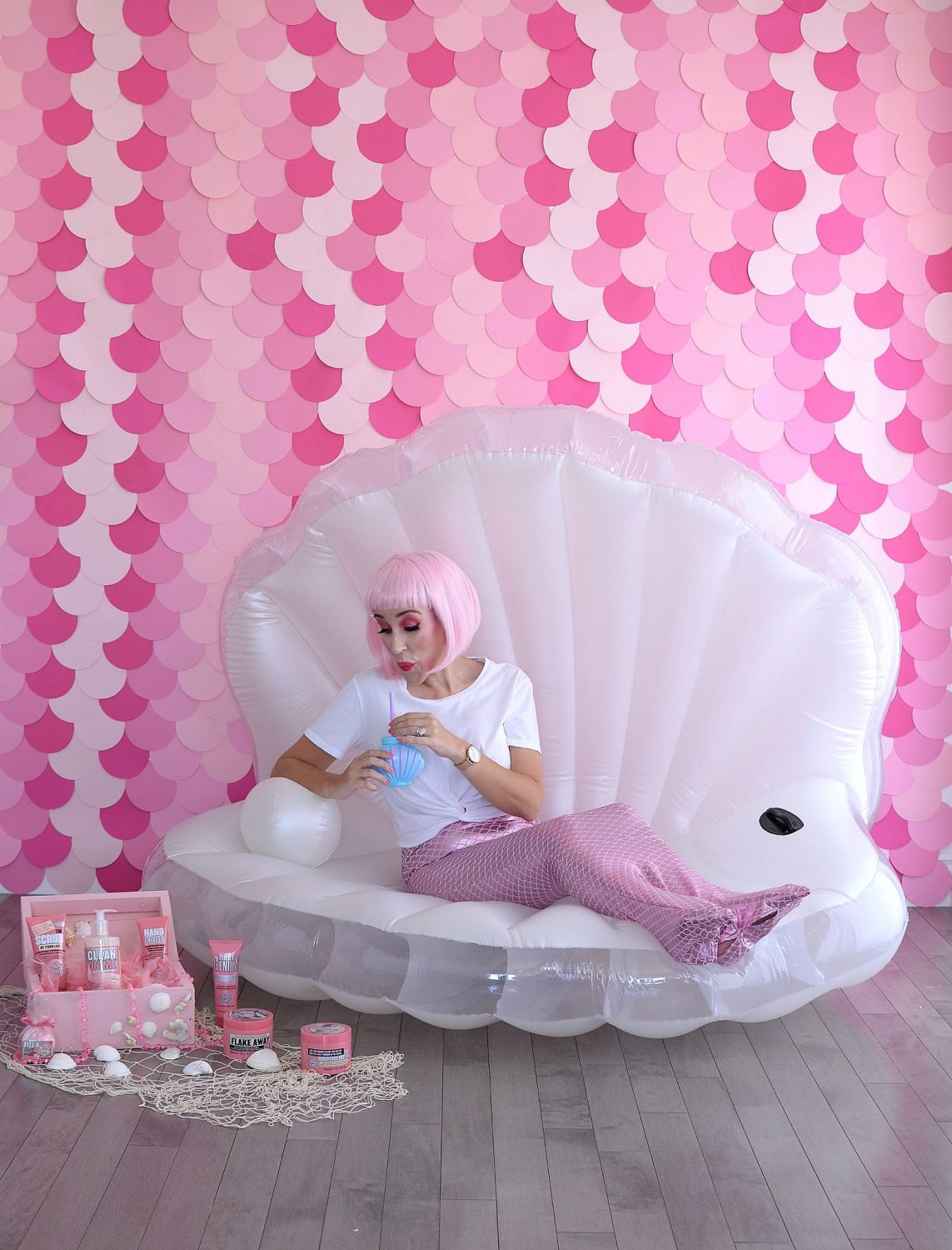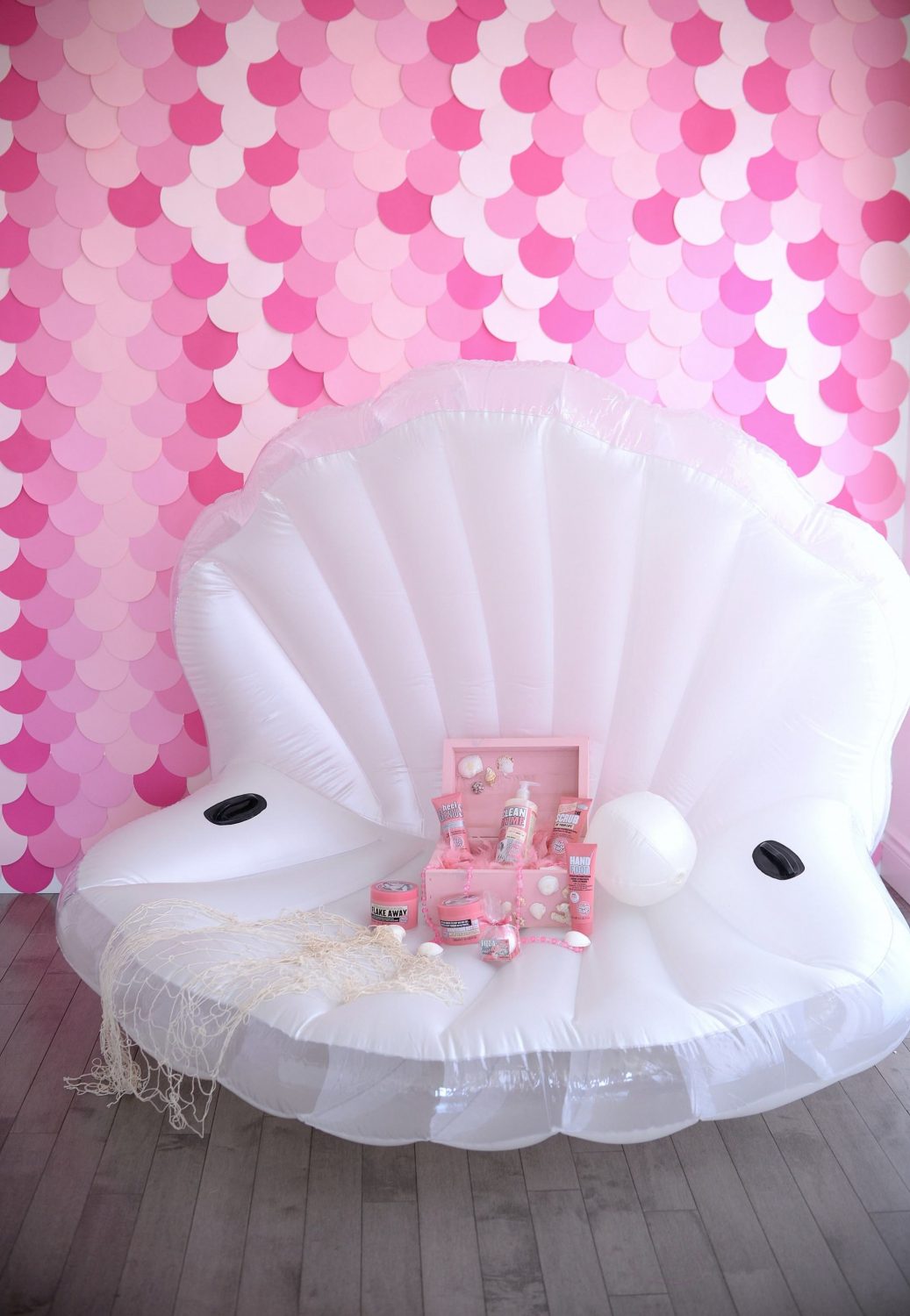 Soap & Glory Hand Food Hand Cream is formulated with shea butter, macadamia oil and marshmallow to deeply soften, condition and hydrate the skin. It fully coats your hands for a soft, smooth, rich and luxurious feel. It really helps to heal, protect and moisturize dry, chapped hands all day long. Thanks to its non-greasy formula, that immediately blends into the skin, you can apply it throughout the day without the fear of it not absorbing into the skin. You can get on with your daily activities immediately. It's also really good as a night hand treatment. Apply a slightly thicker layer and let the moisturizing properties do its thing while you sleep. It retails for $16.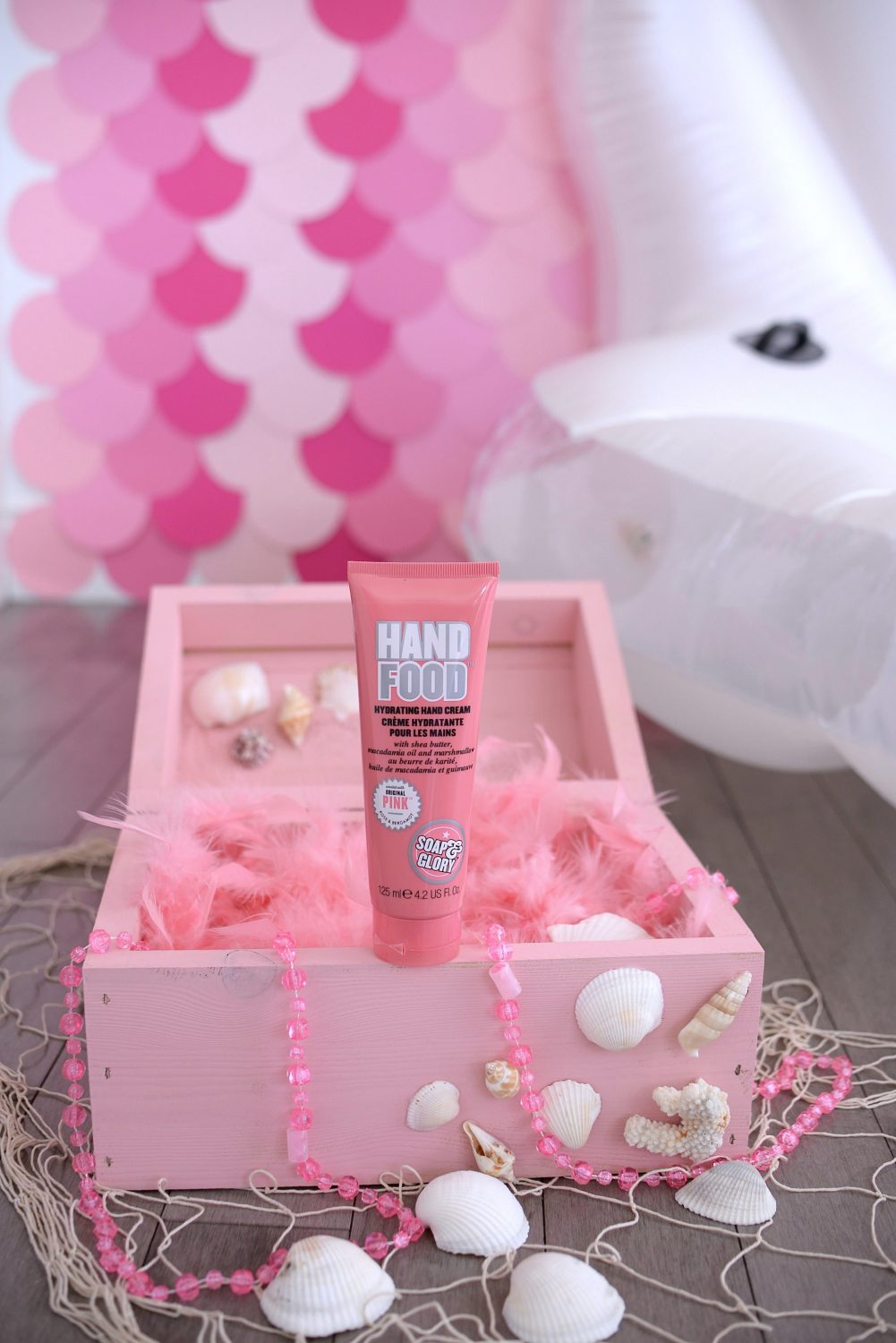 Soap & Glory Heel Genius Foot Cream has a rich and creamy, thick, pale blue texture that transforms into somewhat of a gel-like texture once blended into the skin. It provides a slightly cooling effect with a hint of citrus and mint that's quite refreshing. It leaves feet noticeably softer in a single use, and smoother and suppler with continued use. It helps to condition the skin, healing dry, flaky heels immediately. It absorbs into the skin within a few short minutes, without any sticky or greasy residue. It retails for $16.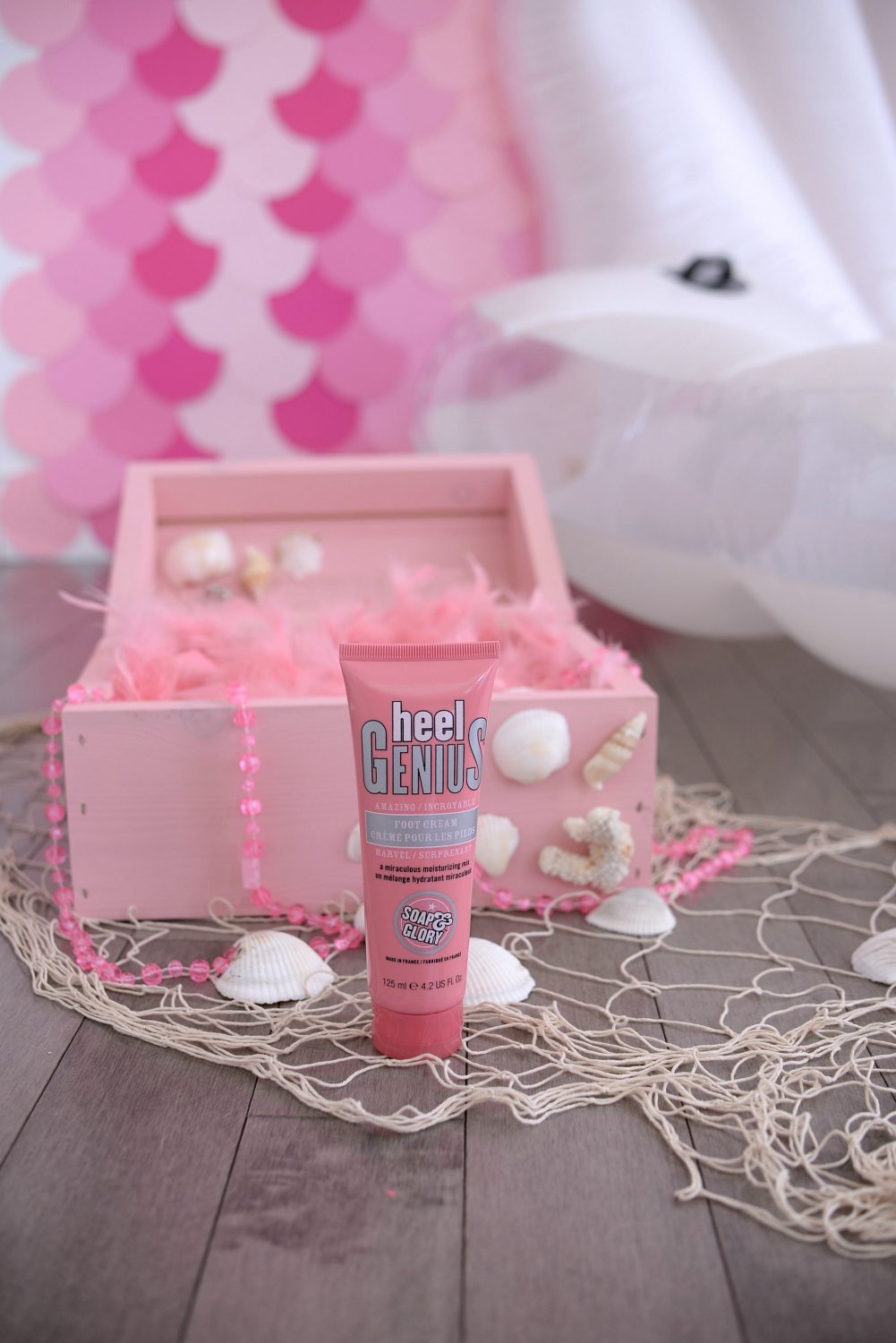 Soap & Glory is available in stores at Shoppers Drug Mart and online at beauty.shoppersdrugmart.ca.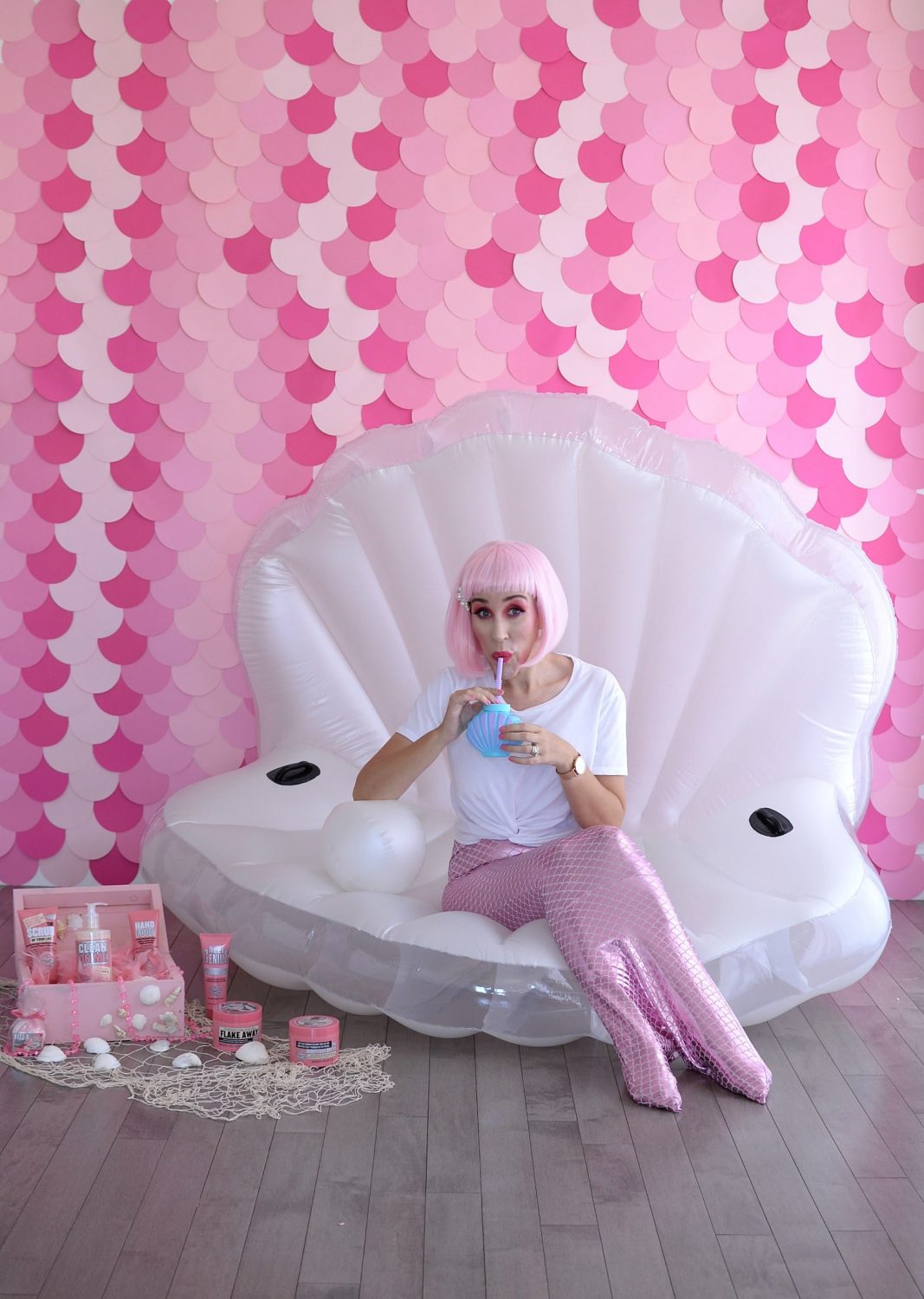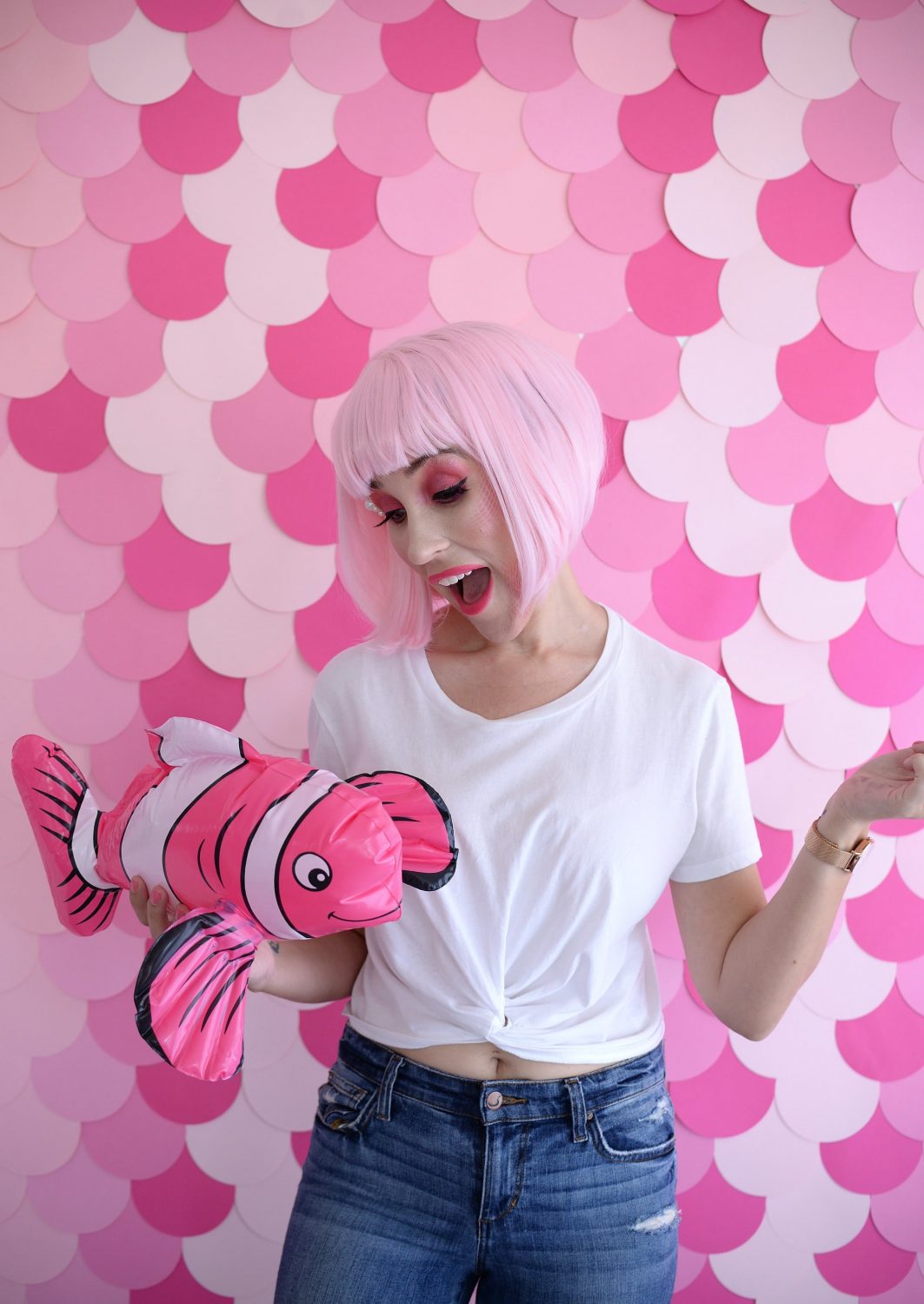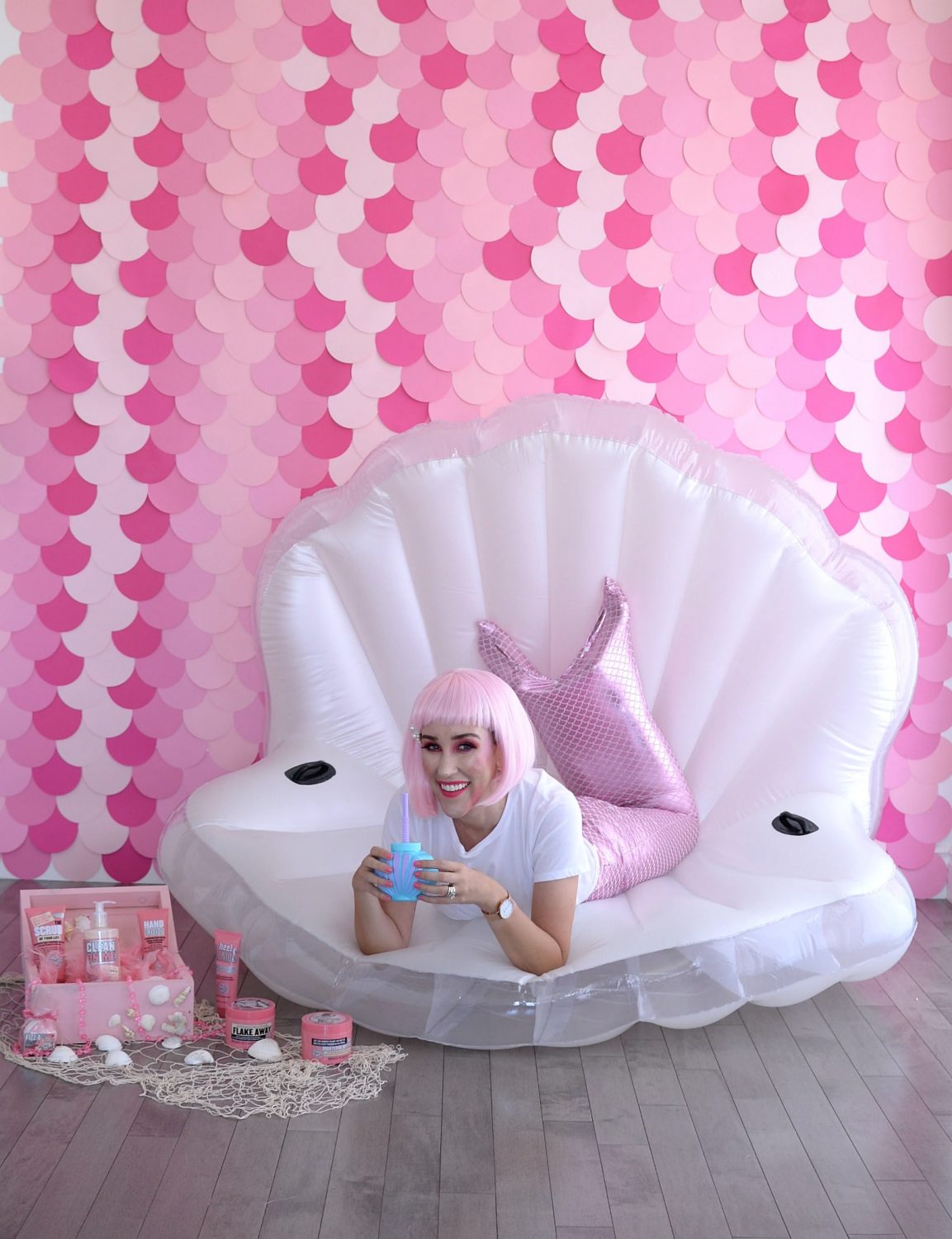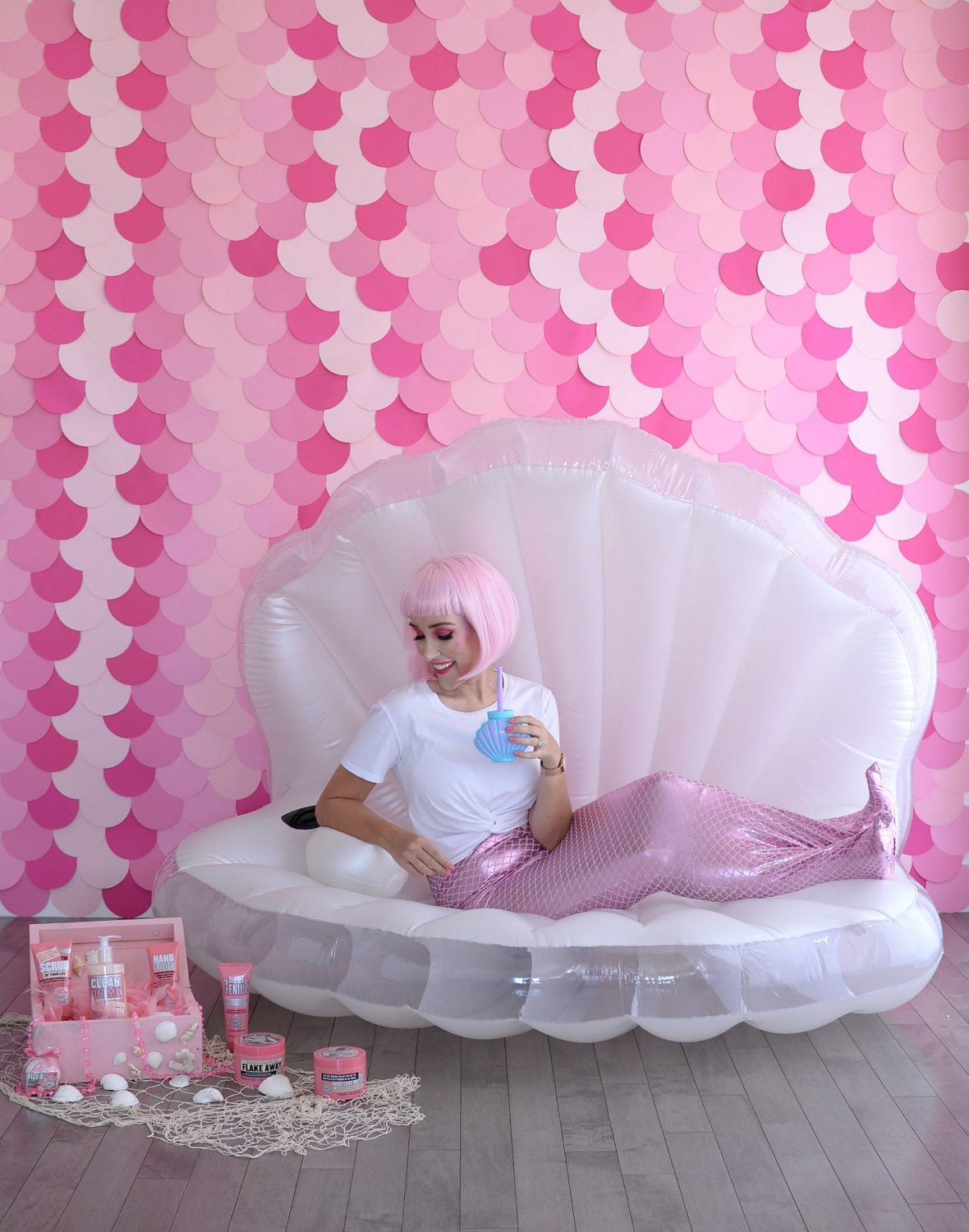 Disclosure: This post was sponsored by Soap & Glory, but all opinions on this blog are my own. I also want to thank you for supporting the brands that support my blog.