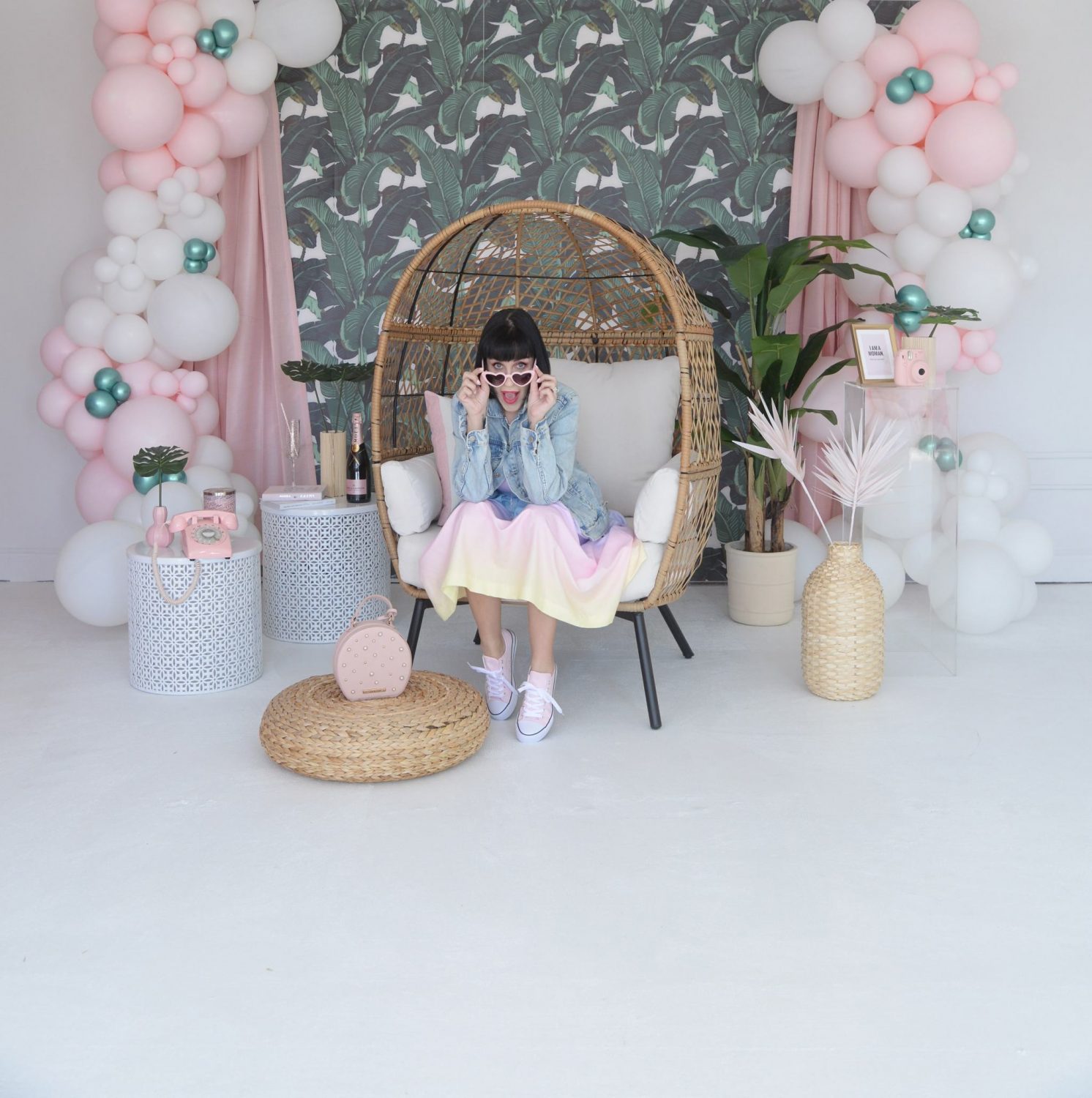 How to Dress Like a Celebrity in Beverly Hills
Just take me back to LALA land, please! I'm still daydreaming of our Cali trip, from the fashion and beauty, to fancy dining and shopping, everything about it was luxurious. My fave part of the trip, the day we spent at the Beverly Hills Hotel. My good friend, at The Good Tile, actually got the rights to the 1949 iconic banana leaf wallpaper found within the hotel for this special set. All my tropical dreams officially came true. Highly recommend reaching out to her, for this show-stopping wallpaper. I, of course, paired that with soft pinks and creams, with pops of greens, along with my new egg chair, for my own take on the The Gray Malin Cabana.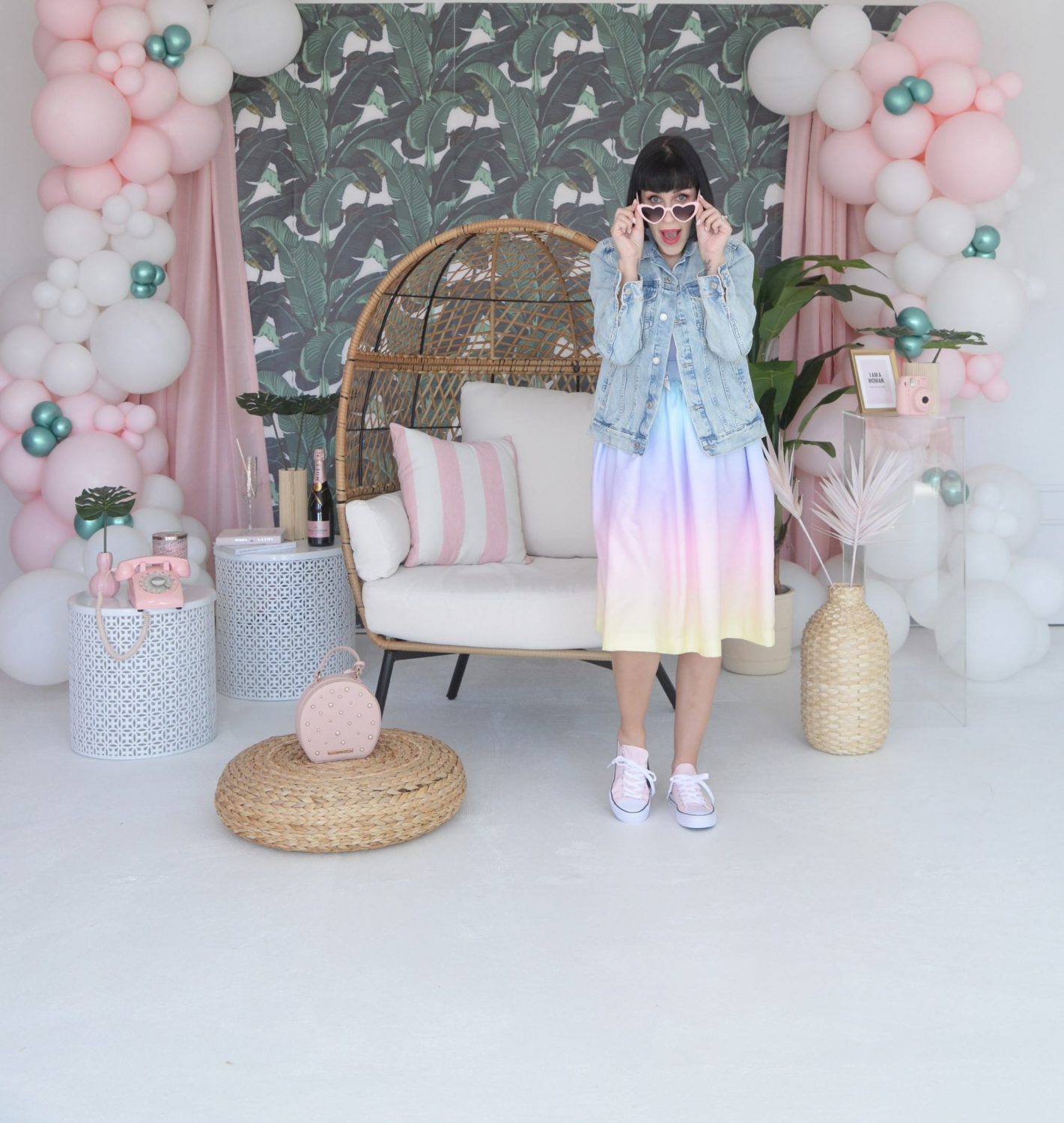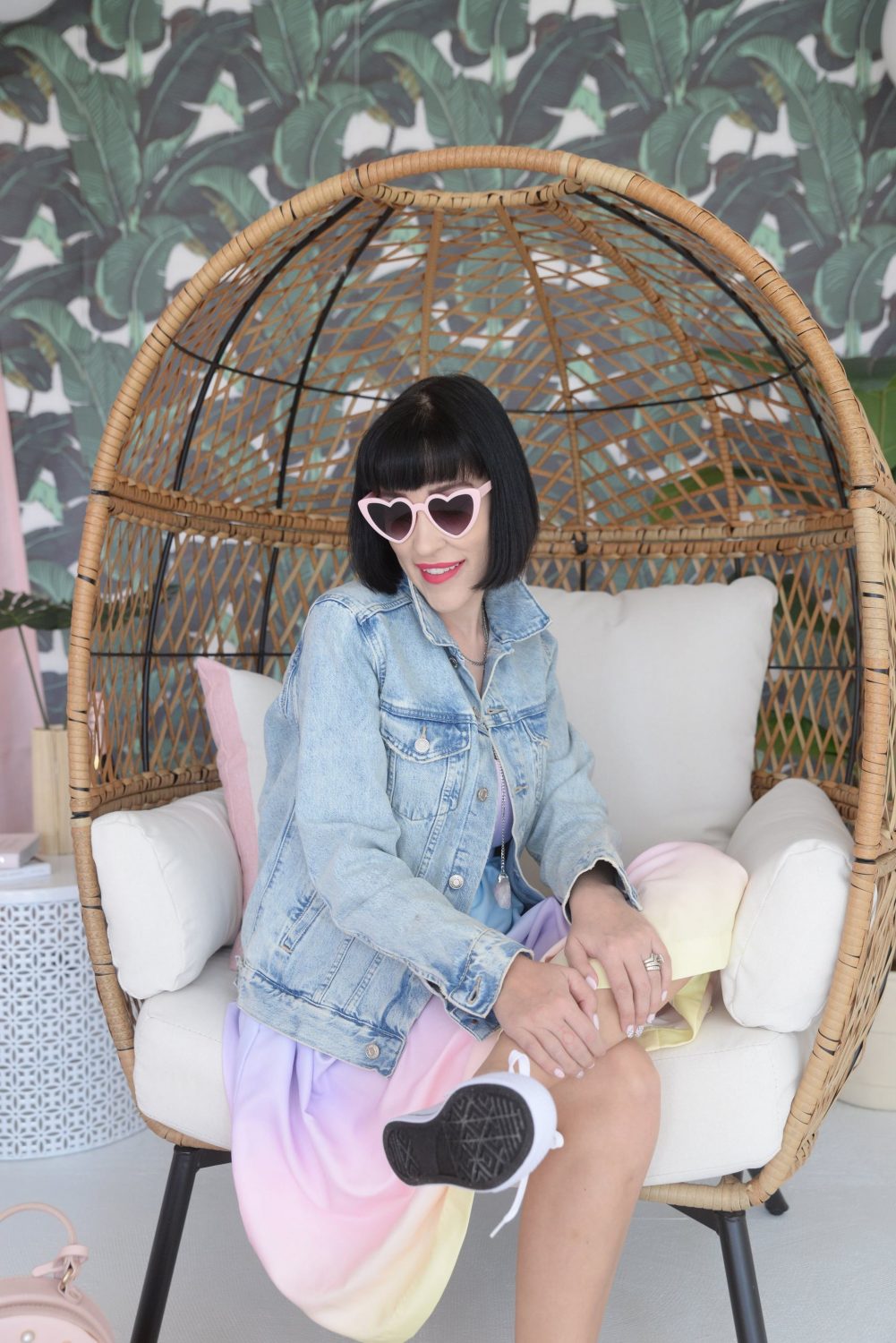 You can't visit Beverly Hills without bumping into a celebrity or two. Keep an eye out for paparazzi, they're always stalking the A-list stars. With celebrities, come high-fashion. Although not rare to see a celeb walking around in jeans and sneakers, keep an eye out for the ones dressed to the nines in their fancy designer dresses and sky-high heels.  Of course, fashion has come a long way since the 90's 90210 days, and it's much more diverse than it once was. As I walked around the streets of LA, it was clear to me, the vibe was a lot different than other cities I've visited.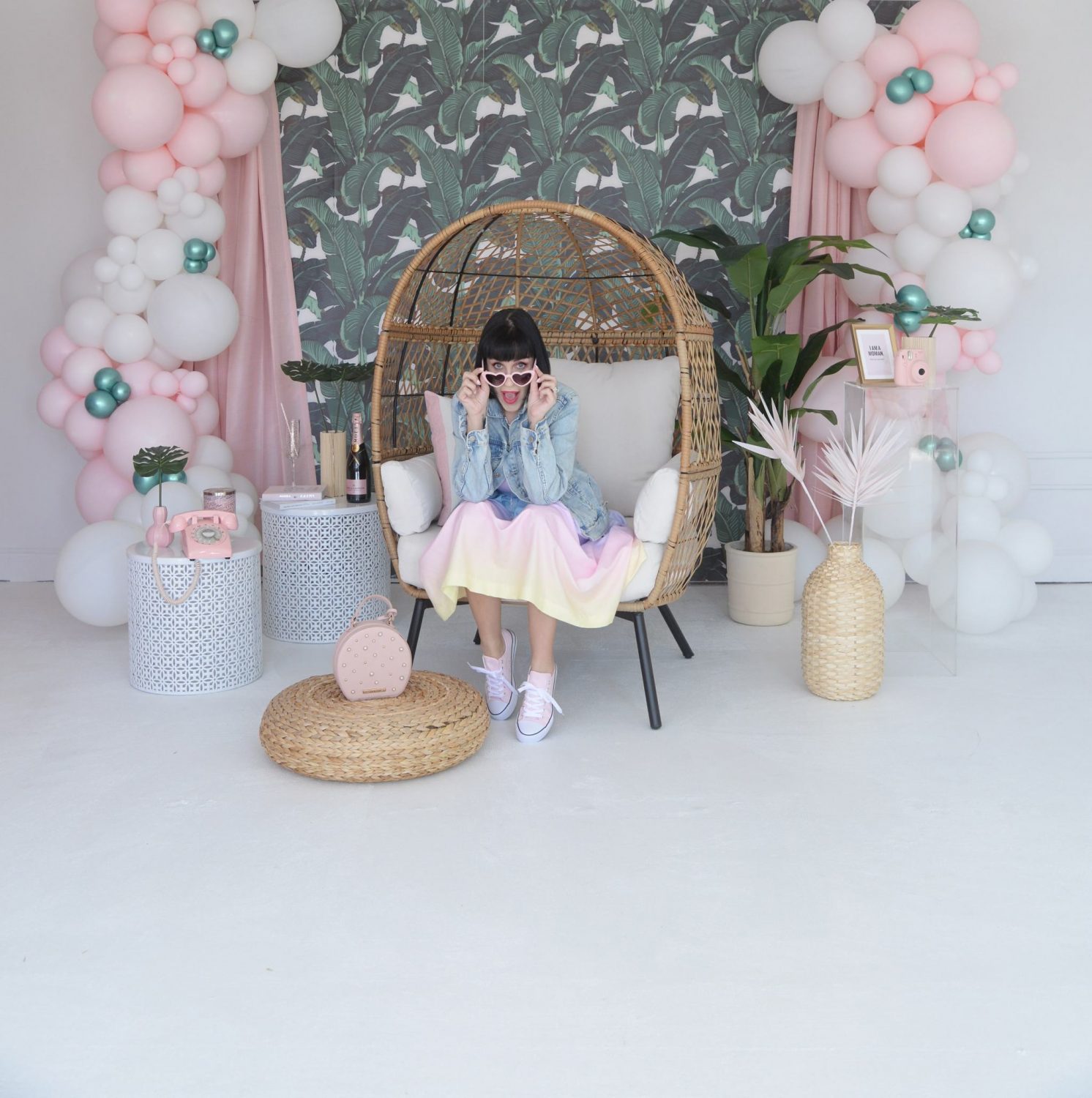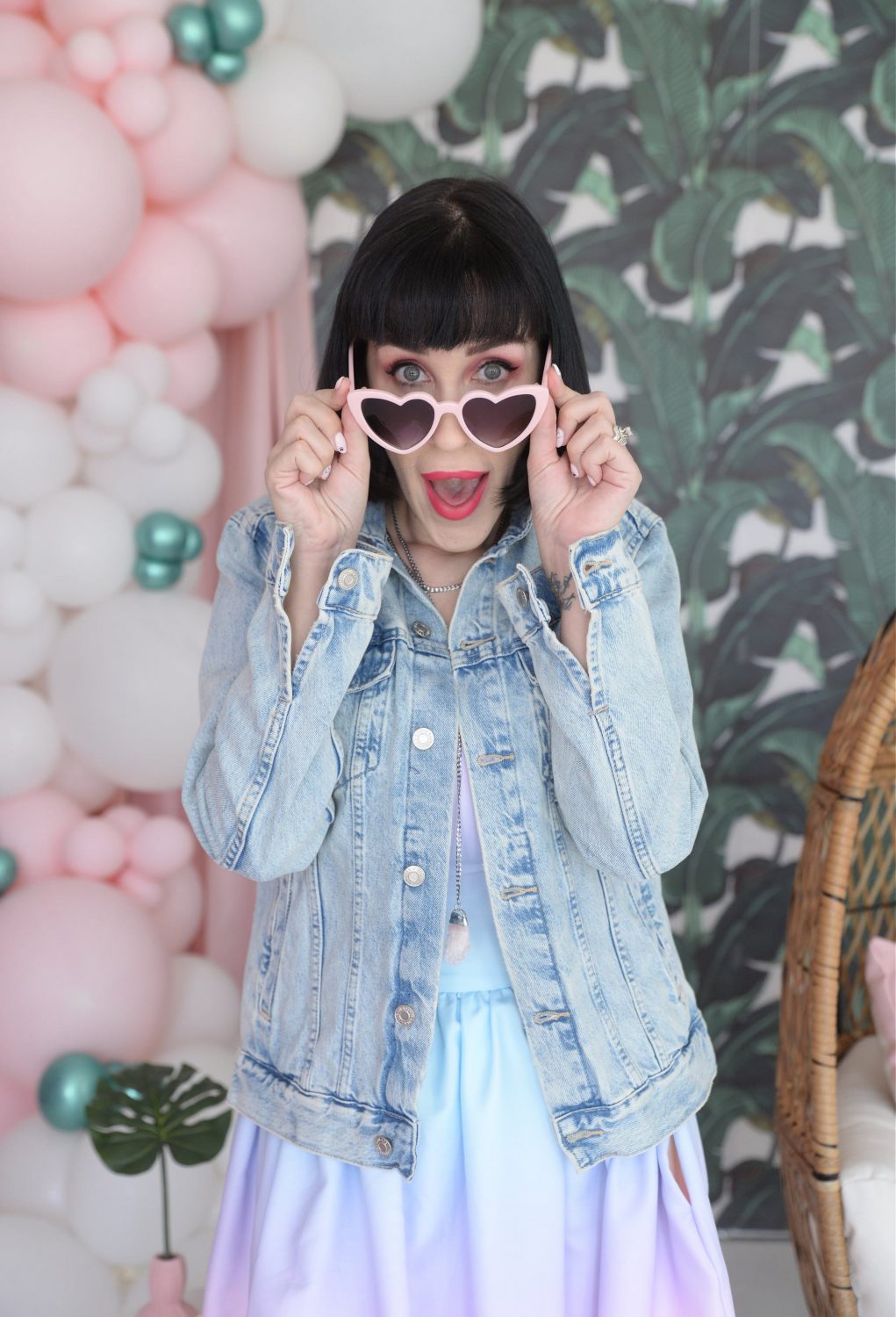 Frist off, it's all about the statement sunglasses. Of course, with the sun beating down on you all day, it's only natural celebs would want to protect their eyes, but I think it goes way beyond that. Not only is it a bold fashion statement, it allows them to go incognito. It must be get super annoying to have flashing cameras in your face 24/7, but hopefully the sunnies help shield their eyes a little? Grab yourself a pair of flashy sunglasses this season, it's a chic and stylish way to add visual interest to any look.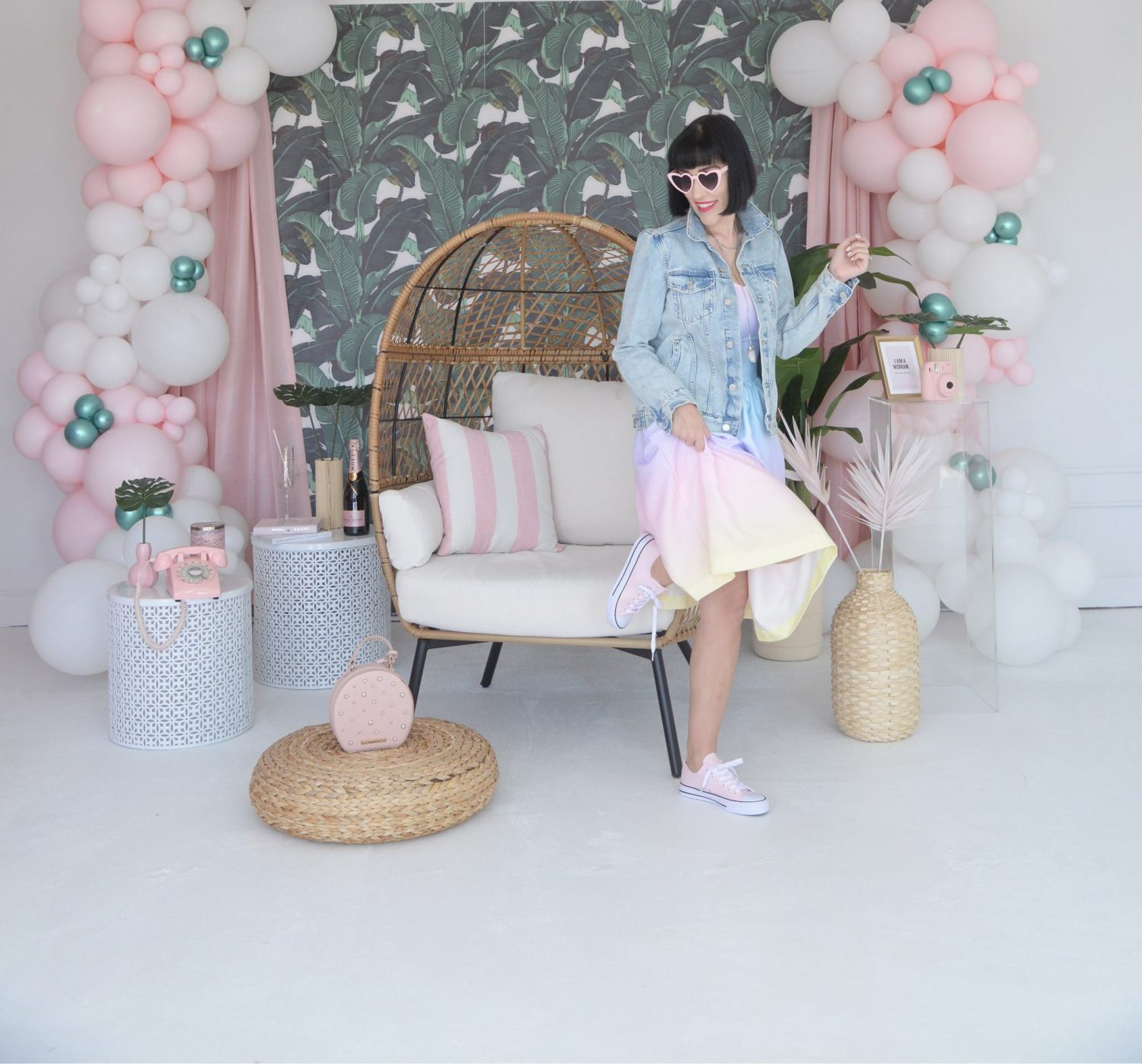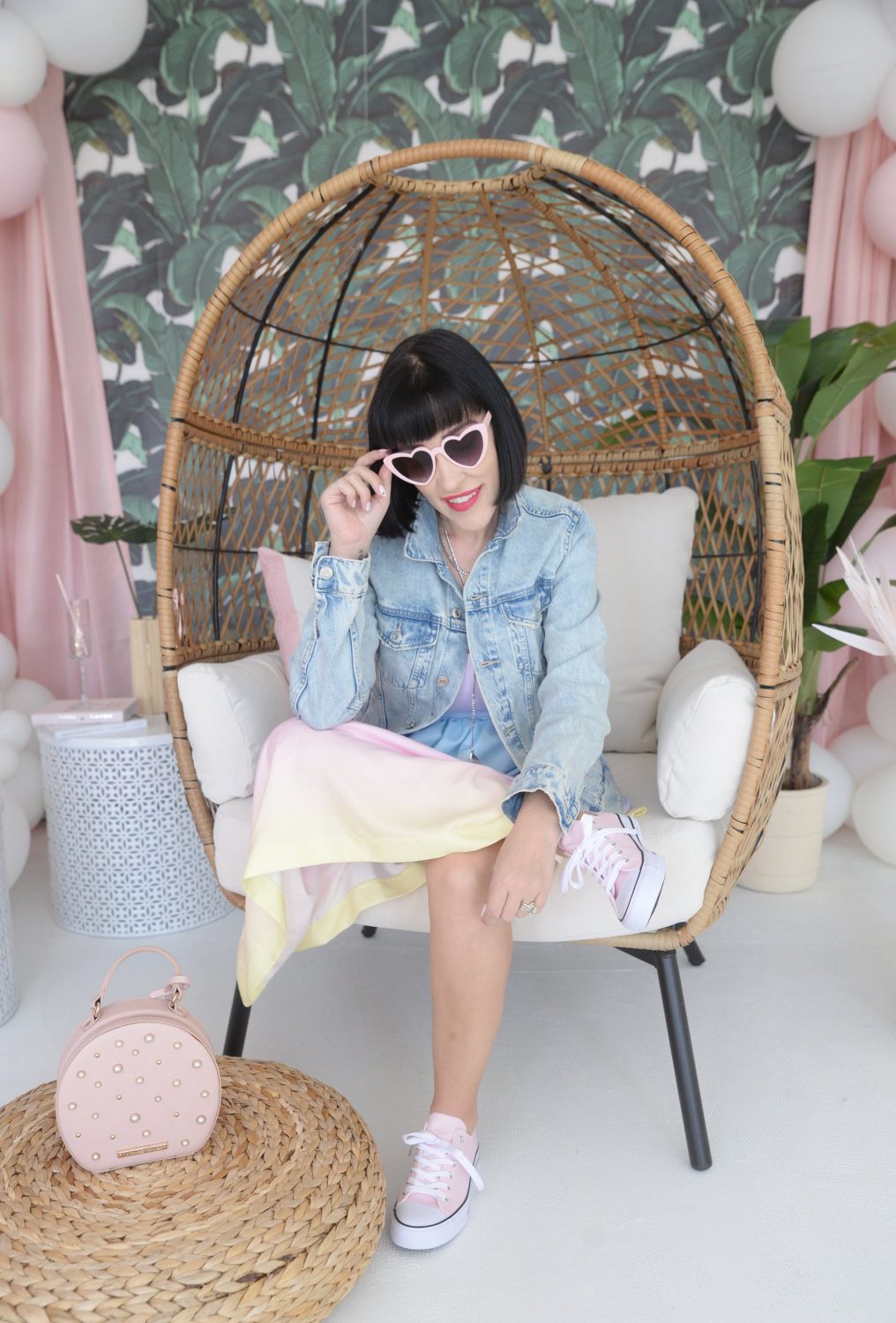 Next up…colour. Again, I know you're used to seeing celebrities opt for that effortless chic, all-black number, but in Cali, don't be surprised if you see most rocking some colour. I'm not saying they're wearing a rainbow of colours, but adding in a fun pop of colour or two to an otherwise basic and monochromatic is not unusual. I think colour is so important to celebs, as it allows them to show-off their playful side and be a little more unique and daring.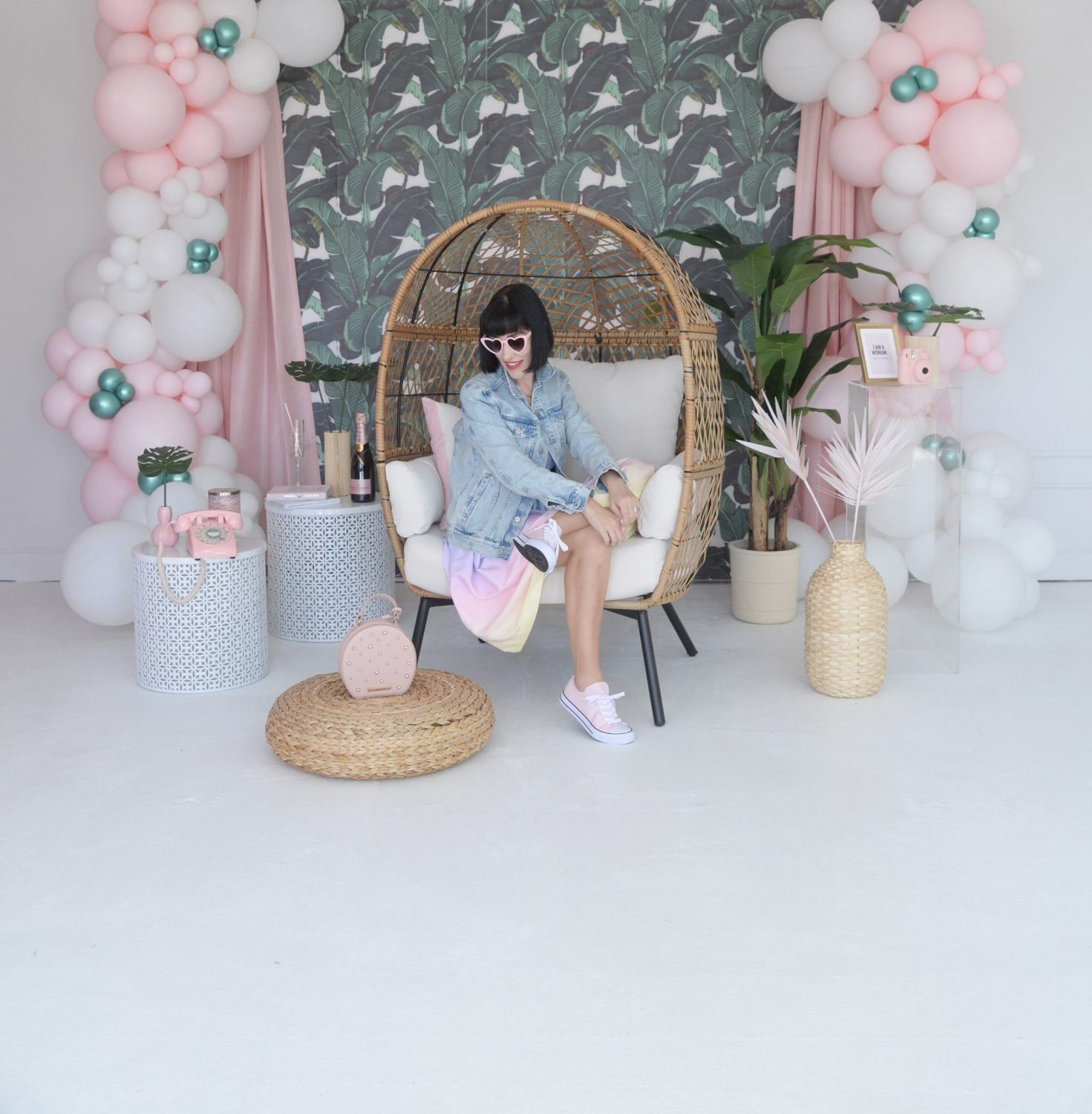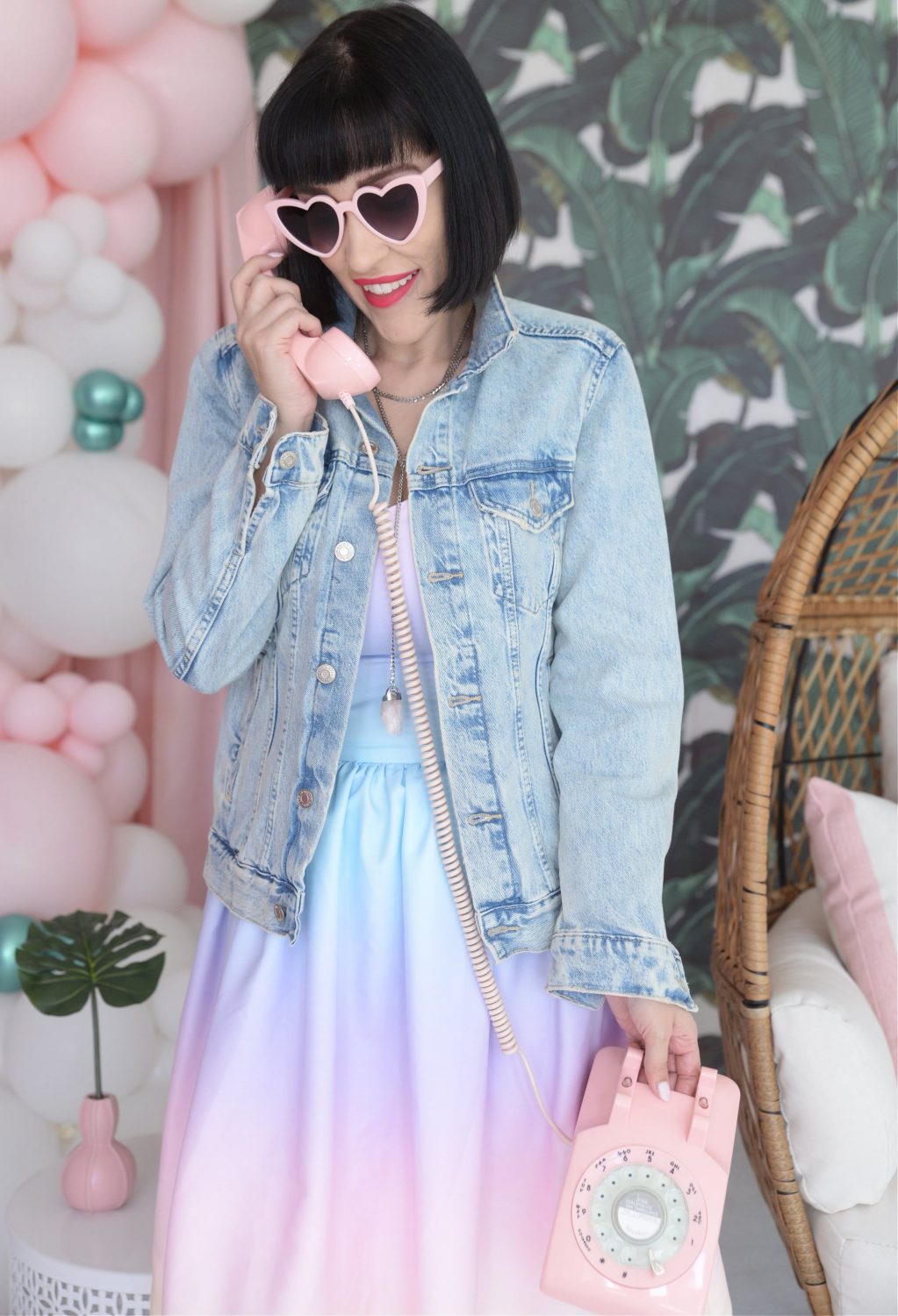 Although this isn't affordable for everyone's budget, designer logos are a must for celebs. When you're surrounded by so many fashion houses and designers, it's only natural they want to indulge. Pair that with the fact these stars are usually pretty concerned about their image and how they look, you'll often see them styling at least one high-end fashion piece when they're out and about. I know this is a luxury, and not practical in most everyday life, but even saving up and investing in one designer piece can really transform an outfit. Pick something classic, that will withstand the test of time, and it will be an investment that you'll have for decades to come.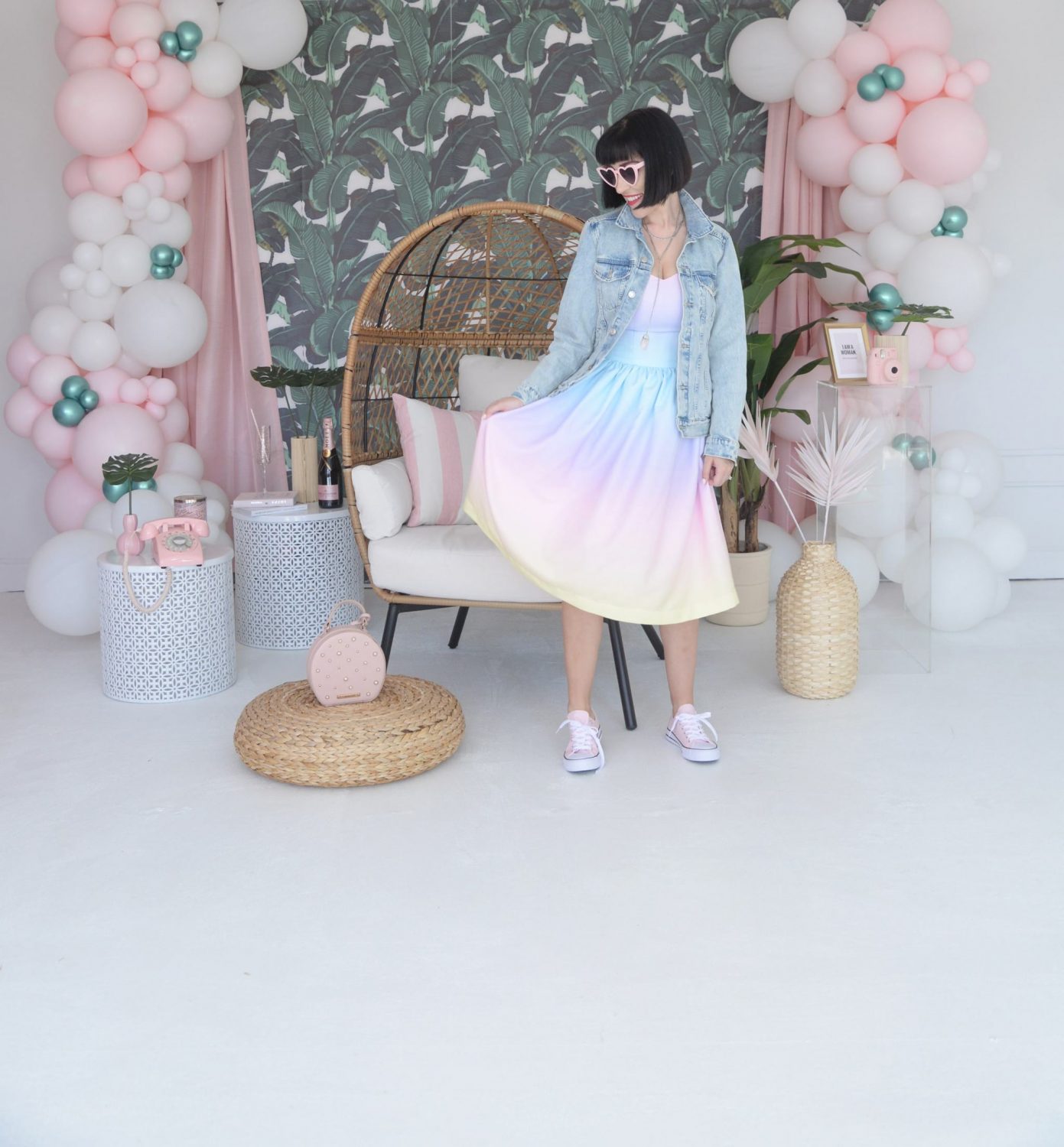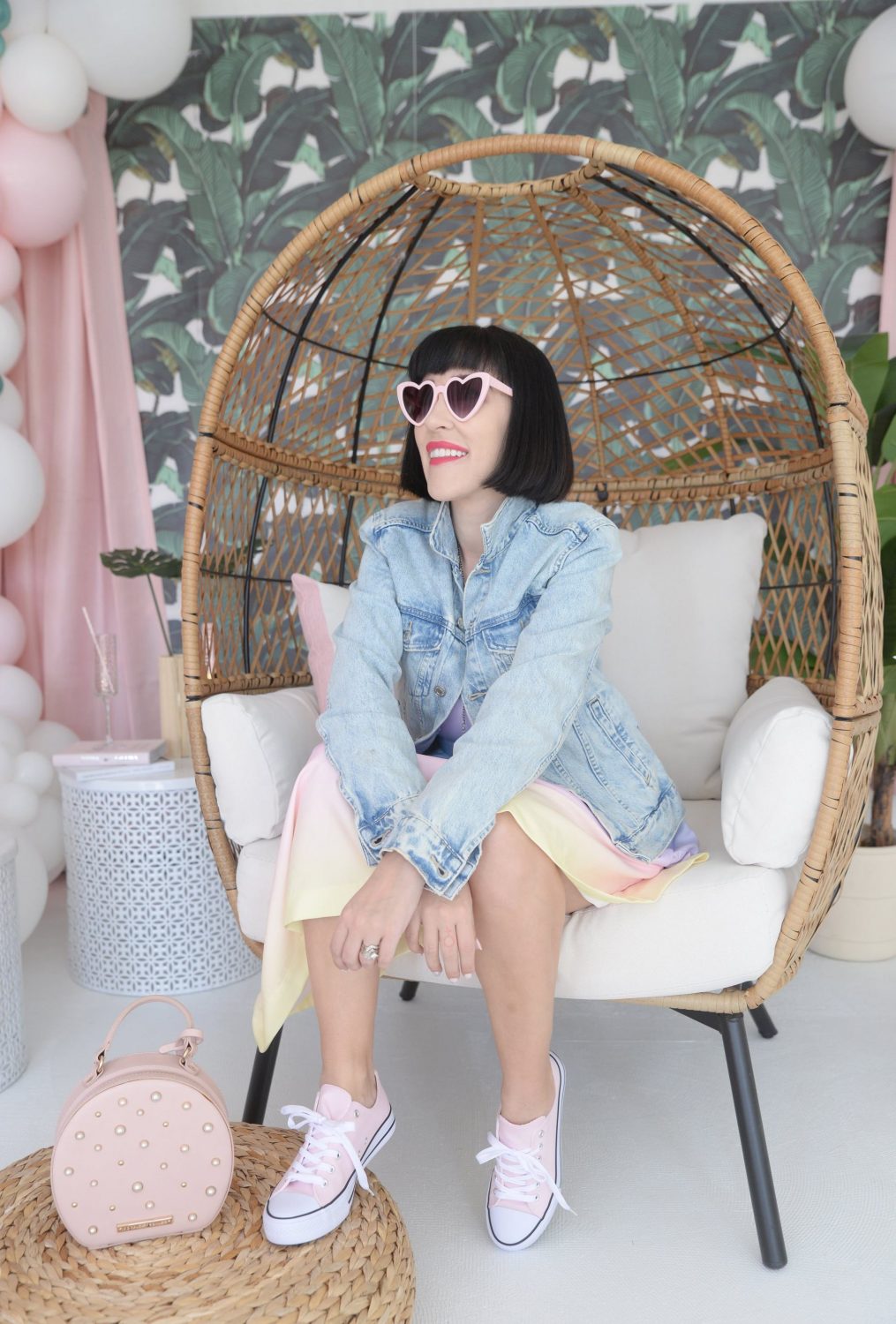 Beverly Hills is actually a very walkable part of LA, so comfy shoes is where it's at. Celebrities love a killer pair of heels when on the red carpet, but when off-duty, it's all about the sneakers. They work for everything, from coffee runs and brunch with the gals, to shopping adventures and hikes, a classic pair of white kicks can do it all. They pair perfectly with denim and a tee, but can also be styled with summer dresses and skirts. Although many stars love their Nike and Adidas, like the rest of us, they are particular with the cut, style, and colour. Right now, it's all about the Nike Air Force 1, Stan Smith, Chuck Taylor All-Star and Superga. Lucky for us, these are widely available and a price point that won't break the bank.
What I Wore- Dress- c/o Unique Vintage, Sunglasses- c/o Poppy & Peonies, Denim Jacket- H&M, Necklace- Payton Sedley Atelier, Purse- Poppy & Peonies, Sneakers- c/o Unique Vintage