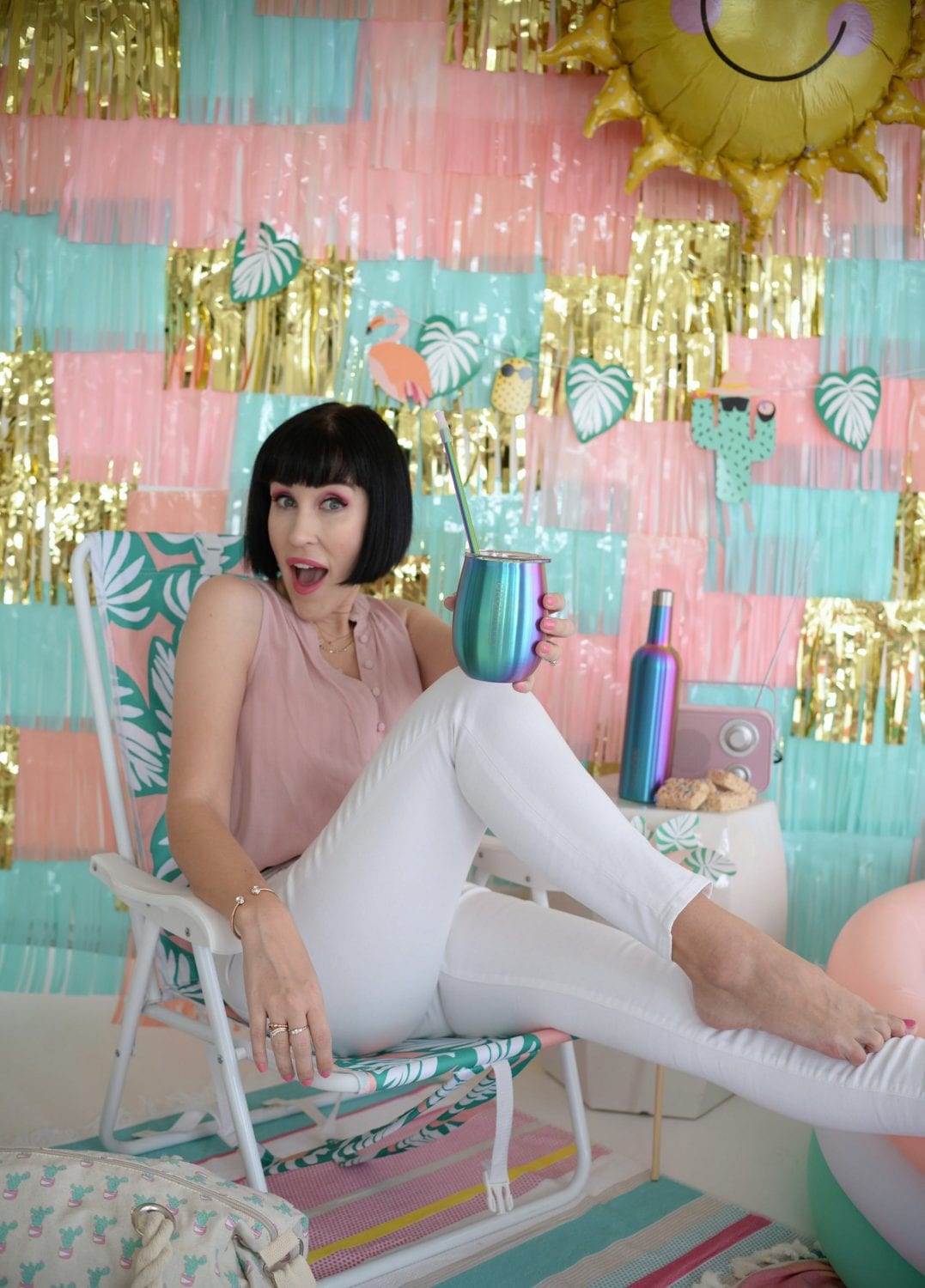 How to Host a Stylish Backyard Party
Although an outdoor party might not be the same wet, wild and silly times as when you were young, it can still be super fun (and this time you can include alcohol) and entertaining. I know Ontario is still on lockdown, but when we are able to have small gatherings, an outdoor party is an excellent idea. Since it's outside, you're still able to maintain a safe distance of 6 feet. My key tip to summer entertaining is to keep it simple. You want everyone involved (including yourself) to feel relaxed and enjoy some fun in the sun.  
The first step is to get your backyard party ready. You don't necessarily have to have a ton of party decorations, but make sure the lawn is cut, the hedges are trimmed, the weeds are gone, and the pool is clean (if hosting a pool party). Save yourself the trouble of running in and out of the house by setting up a refreshment area or buffet table. You can add in a few tropical centerpieces, sprinkle some seashells around, or even opt for a few tiki torches. Ensure there is plenty of seating, enough for each guest attending. Anything from benches, sofa seats, armchairs or loungers work, you just don't want to force your friends to stand all day.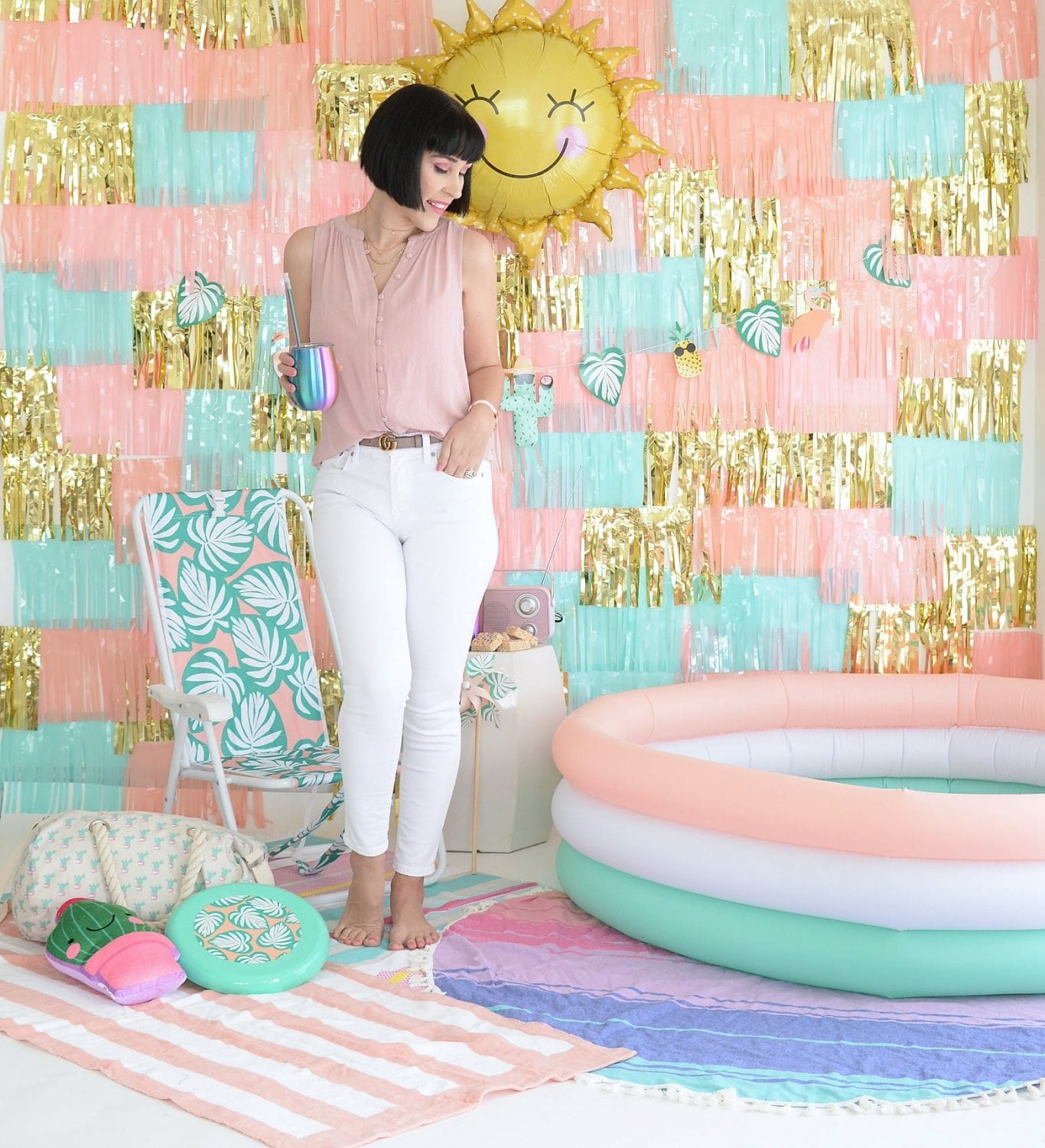 Raise the bar with a self-serve, well-stocked drink/ bar setup. Have a batch of freshly squeezed orange juice, a gallon of lemonade and even a bottle or two of pineapple juice. Be sure to have an array of pop and sparkling water for mixing. If you're feeling really fancy, you can even make a spiked punch so it's already made and ready to go. Have all the classics like vodka, rum, gin, tequila and whiskey, so your guests have options. Don't forget a few brands of beers, along with a wide selection of wines. Everyone has different tastes, so let you friends get creative in mixing up their own cocktails.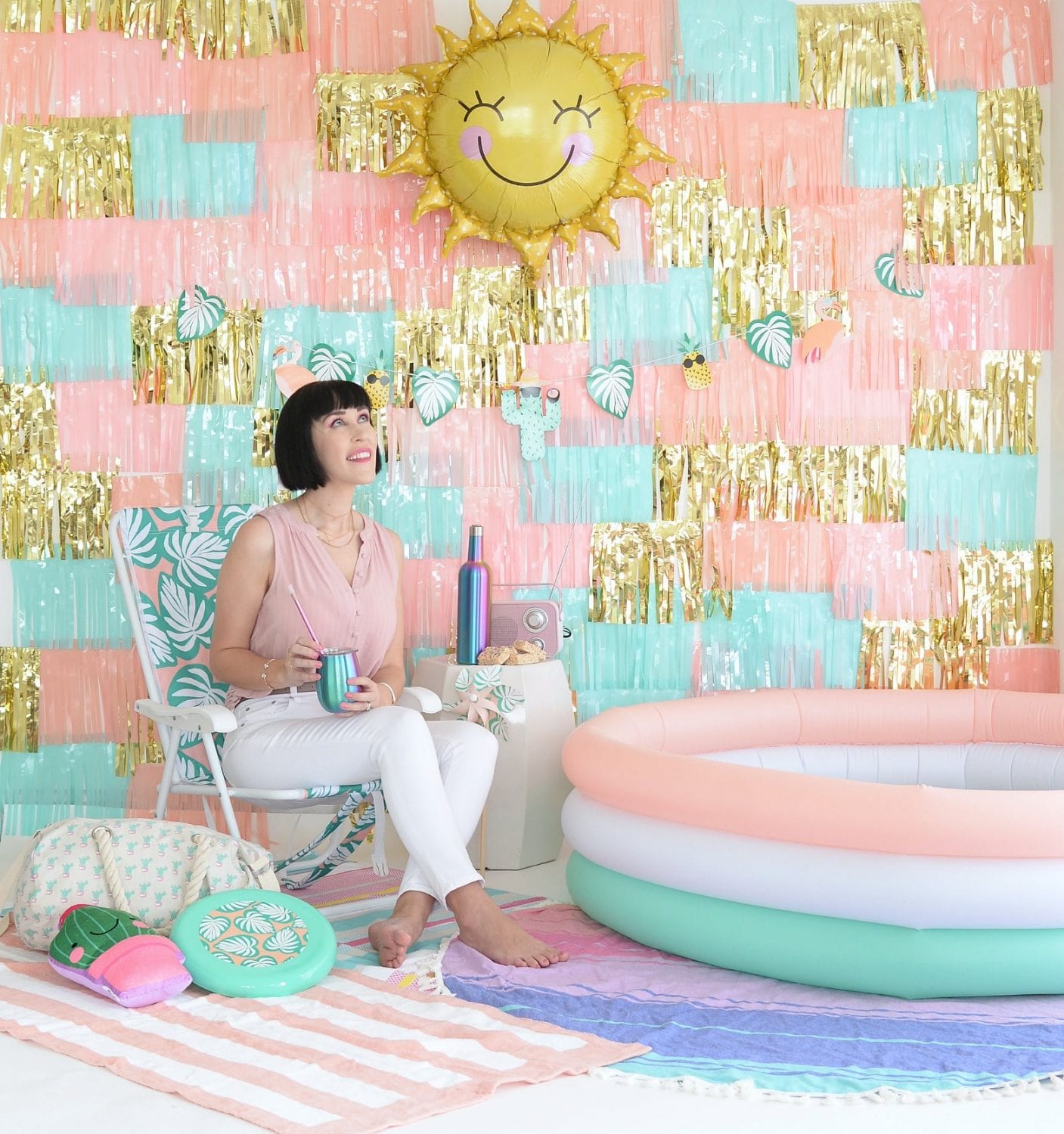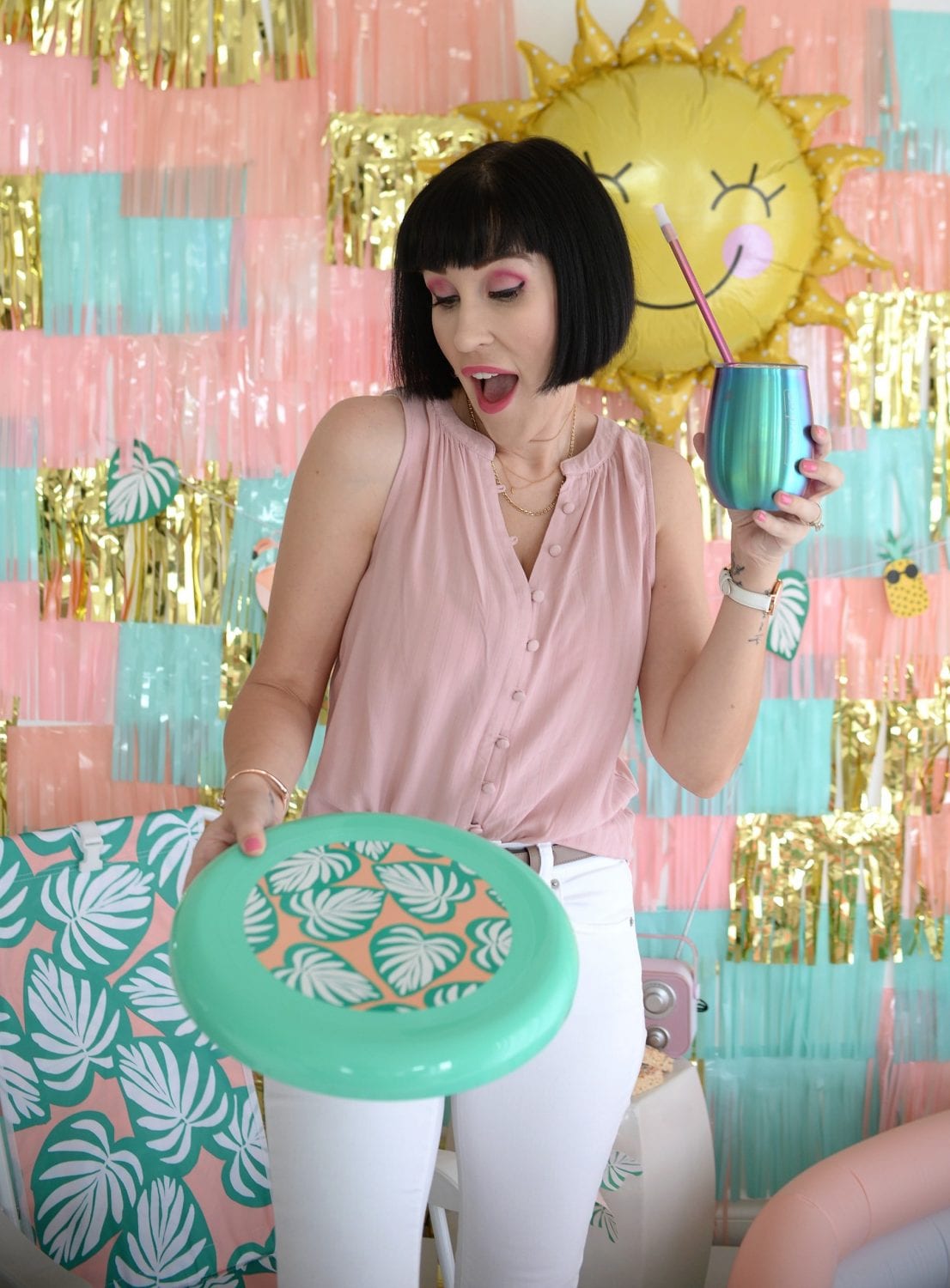 Keeping your drinks cold in the sweltering heat can be a daunting task. Hosting an outside dinner party or even a pool party in the summer, always comes with the challenge, but keeping your alcohol beverages cold should be at the top of your list. There's nothing more frustrating than going to pour a refreshing glass of Pinot Grigio or a Rosé, only to find out it's lukewarm. Outside of watering down your cocktails with ice cubes, there wasn't much you can do to keep them cold…until now. BrüMate's main goal is to provide you with a perfect drinking experience for any occasion. With its wide variety of innovative and fashionable drinkware, that keep your drinks at the perfect temperature for upwards of 24 hours, the only decision you'll have to make is which style and colour.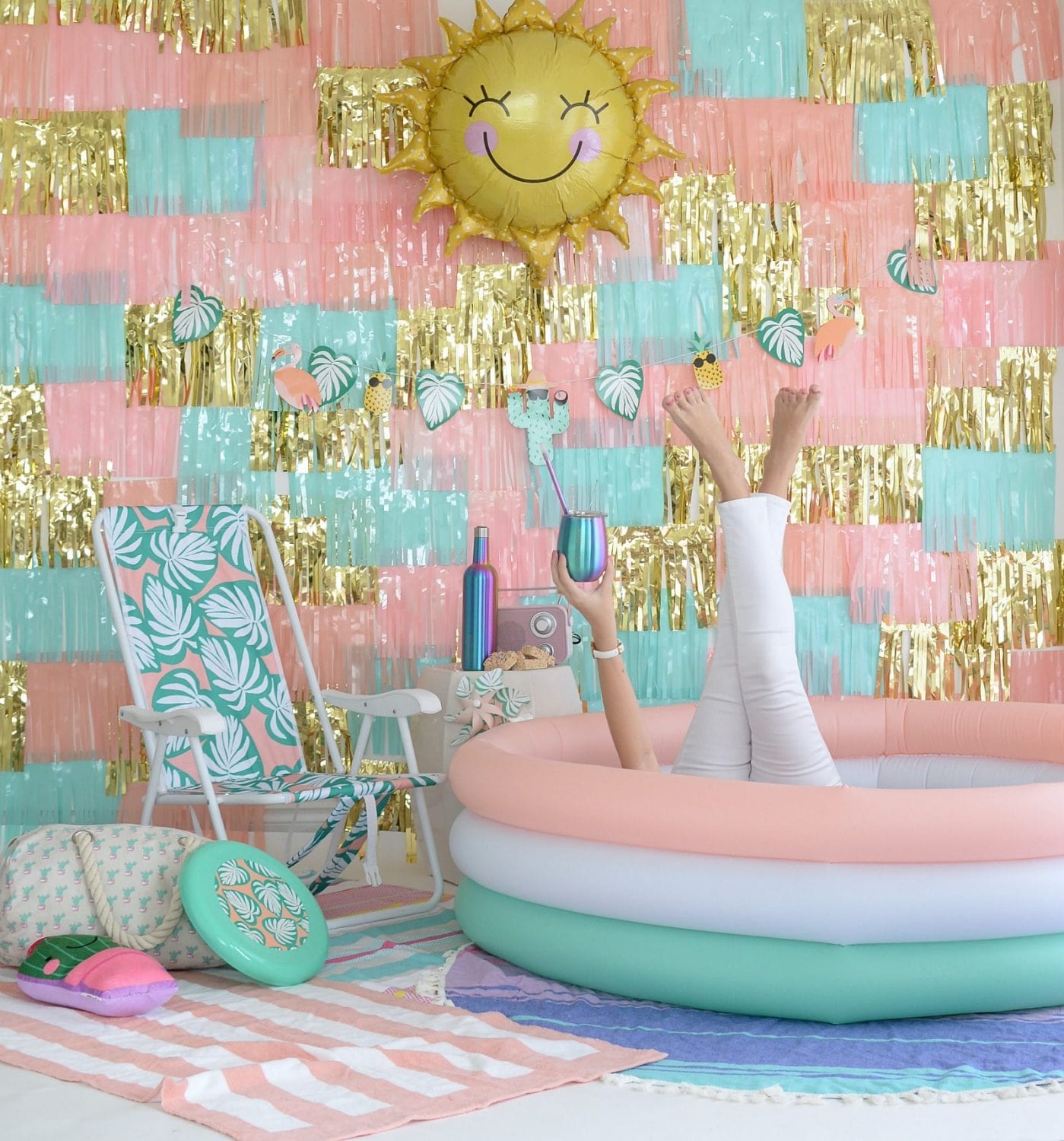 We are all looking to be a little more environmentally friendly, so plastic and paper cups are out. Although glasses look chic and elegant, it's not always the best idea for backyard events. They tend to break and shatter, especially after a few cocktails, and who wants to do all those dishes after the party? This is where an insulated tumbler comes into play. Not all tumblers are created equal though. Some don't have the ability to maintain the desired temperature, others are not durable enough, and others are simply ugly and don't feel comfortable in your hands. BrüMate is said to be the leader in this field and is a premium brand when it comes to all your outdoor drinkware needs. Not only will it keep your drinks incredibly cold from the first sip to the last drop, but it's easy to clean and doesn't have that awful metallic taste.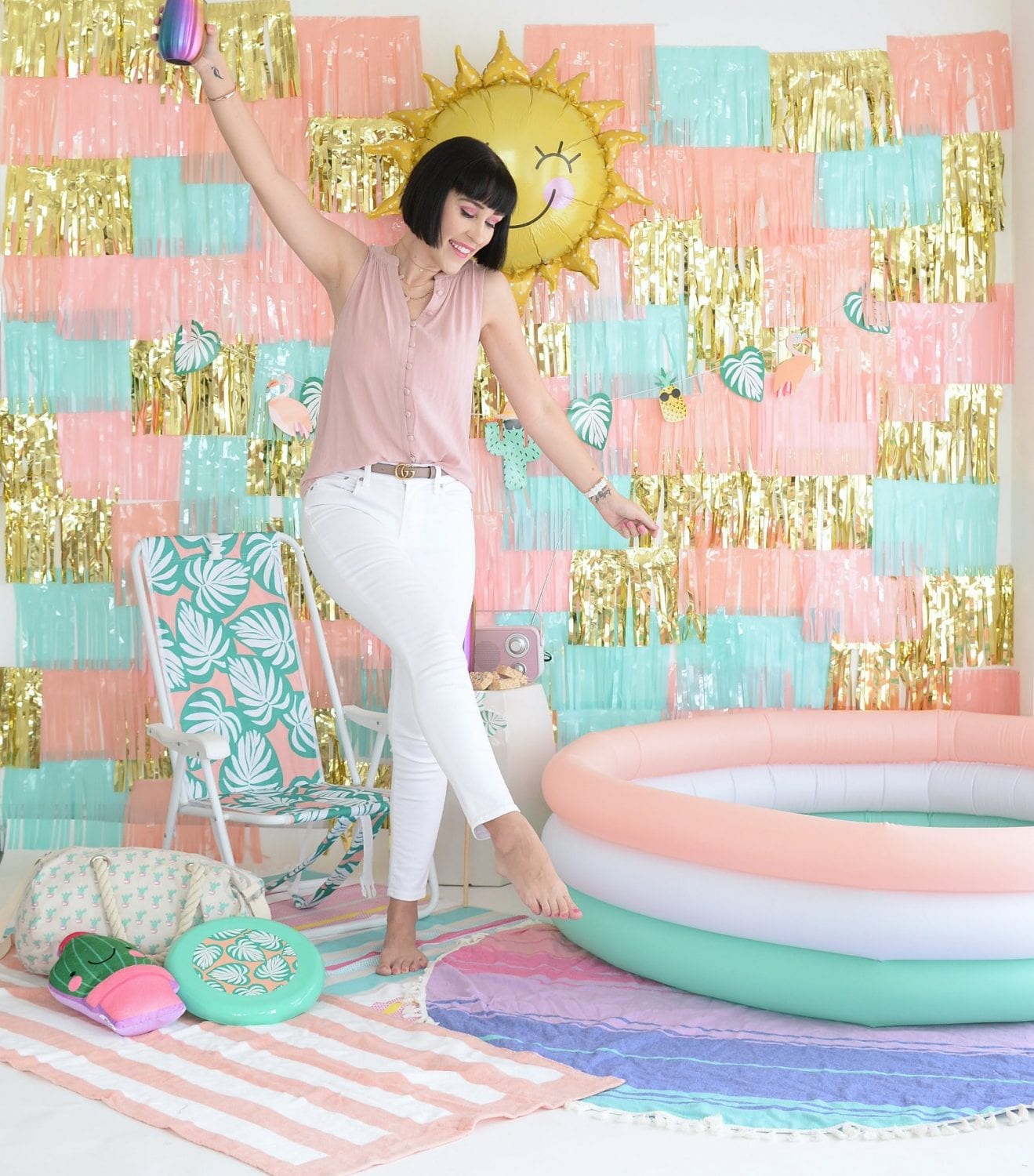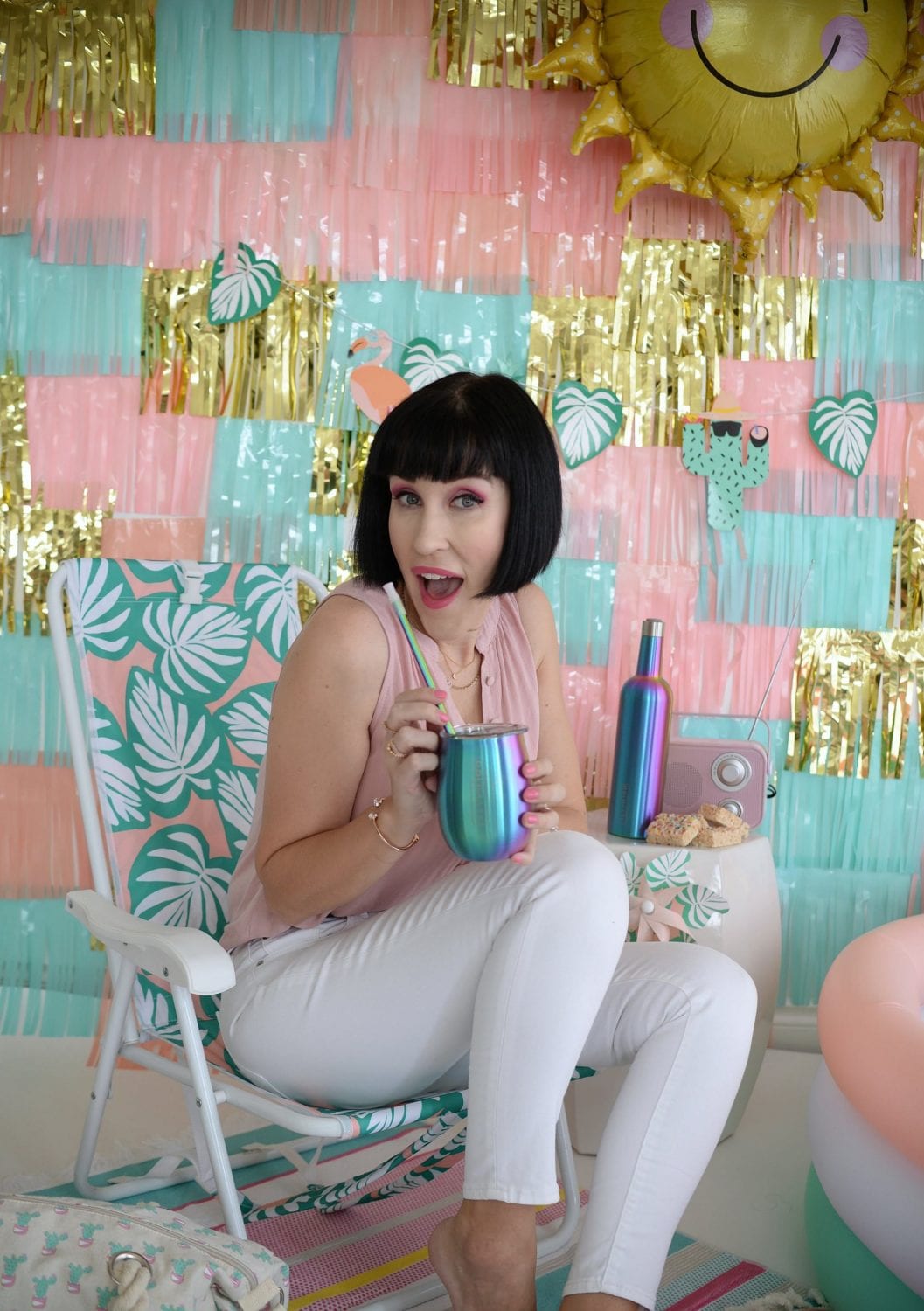 From their winesulator, which holds an entire bottle of wine, to their wine tumblers and champagne-flute, BrüMate offers a little something for all wine connoisseurs. If you perfect a cocktail, let me recommend one of their margtini tumblers, high balls or even the imperial pint. The brand didn't forget about your beer lovers with their array of designs to fit both slim cans, bottles and even tall boys.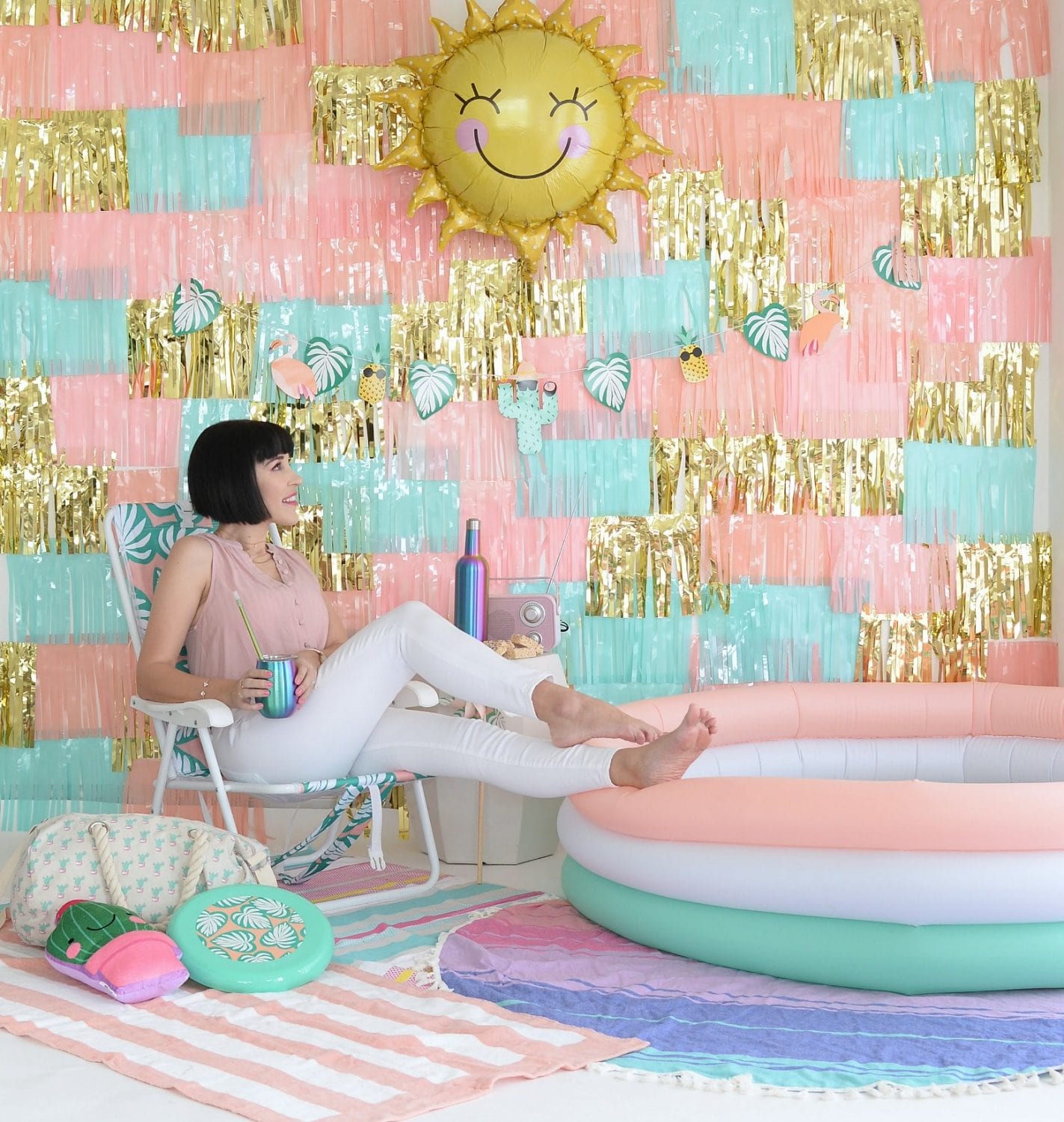 I don't think I have to tell you the importance of food but serving up some delicious eats is a must. Barbeques naturally accompany an outdoor party, but don't limit yourself to just that. There are so many great food choices to experiment with, but just remember you want to keep it simple. Nothing too fancy or fussy. I usually suggest food that doesn't require too many utensils, finger foods are best. Also keep in mind, when the weather is super hot, many people are looking for slightly cooler options when it comes to their food. Think cold pasta salads, fresh fruit bowls, cold chicken lettuce wraps, cucumber and tomato sandwiches.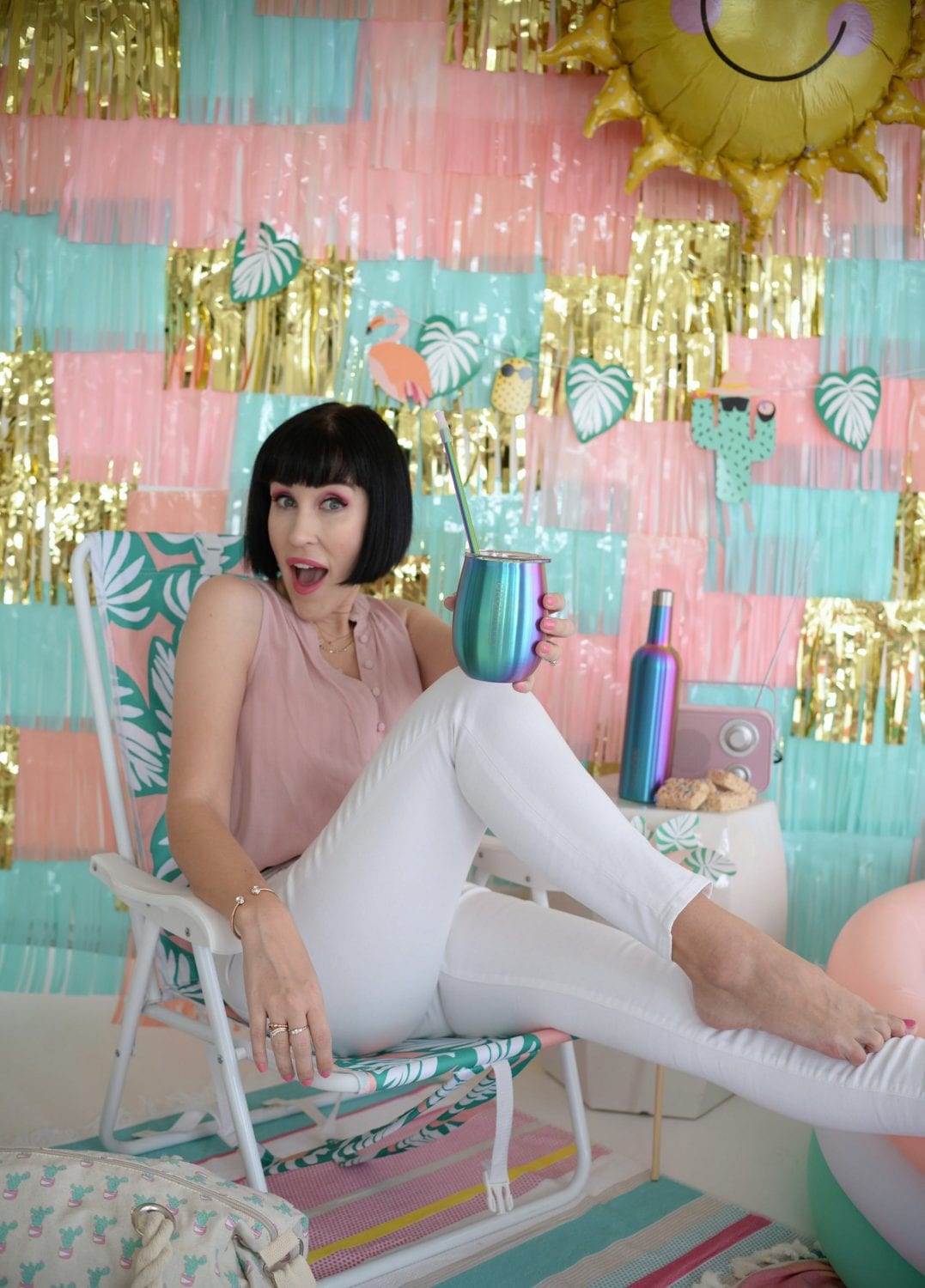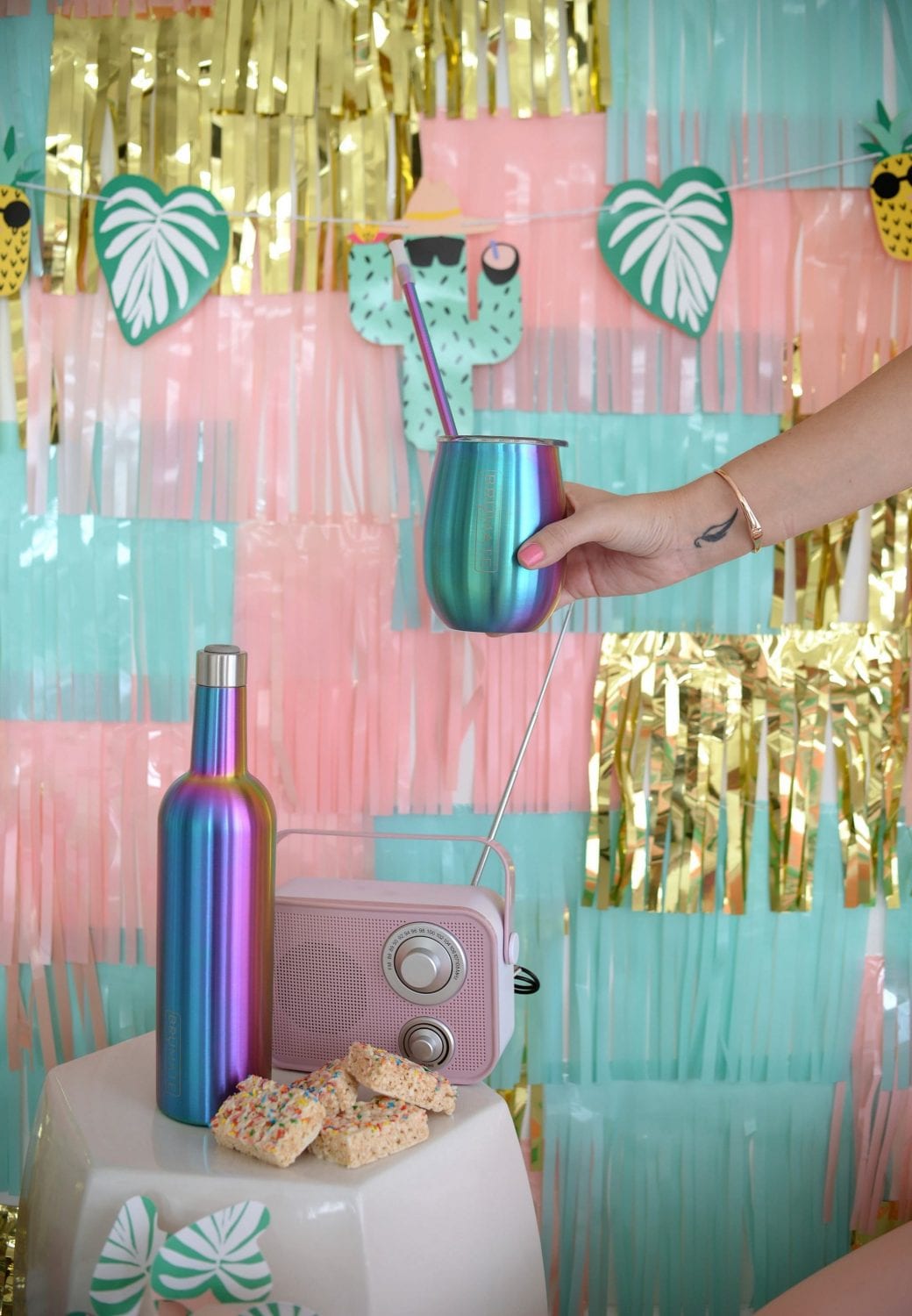 Just because you're adults, don't think you can skip out on some fun summertime activities. Big kids like to have fun too. Adults like to not only relax and socialize but be entertained too. Volleyball can easily be achieved with a simple ball and net. Break up the group into two teams and have a friendly, yet competitive game. Beer pong is another easy game to set up and enjoy, and since you already have the beer, it costs next to nothing. Since the event is for adults only, you can also enjoy wine tasting games. Have guests try to guess the flavours in each wine, or to make it even more challenging, the brand.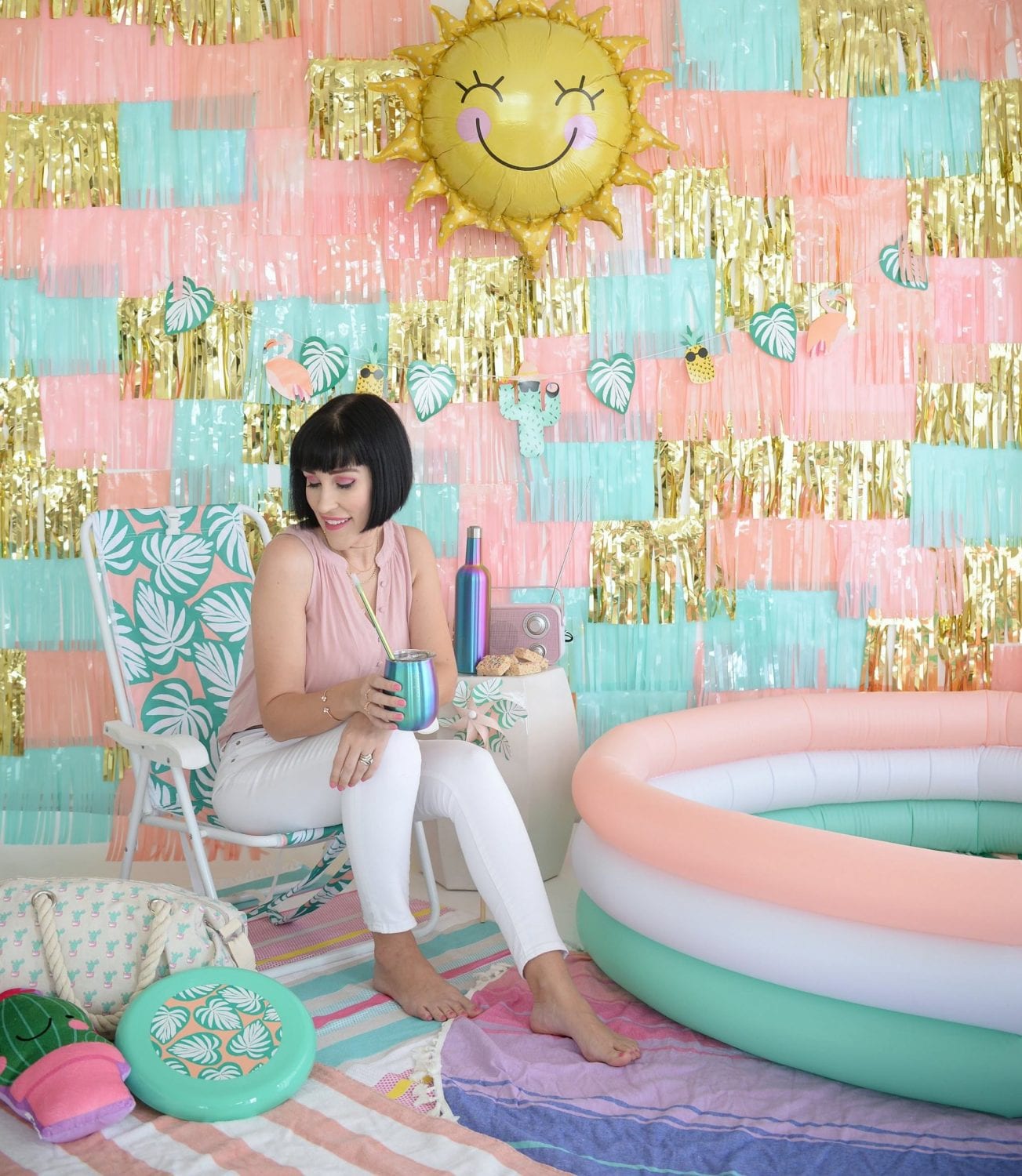 No party is complete without a good playlist. Either invest in some outdoor speakers or have your Google mini ready to go. Keep the music loud enough so your guests can hear it, but not so loud that they can't hear each other. Fill your Spotify with summer hits, old favourites or even the decade you were born/ teen in for some throwbacks. Everyone loves reminiscing about their teenage years. You can even ask your guests for some of their favourite songs ahead of time and have a custom playlist for them. Either way, it isn't a party without something to jam out to.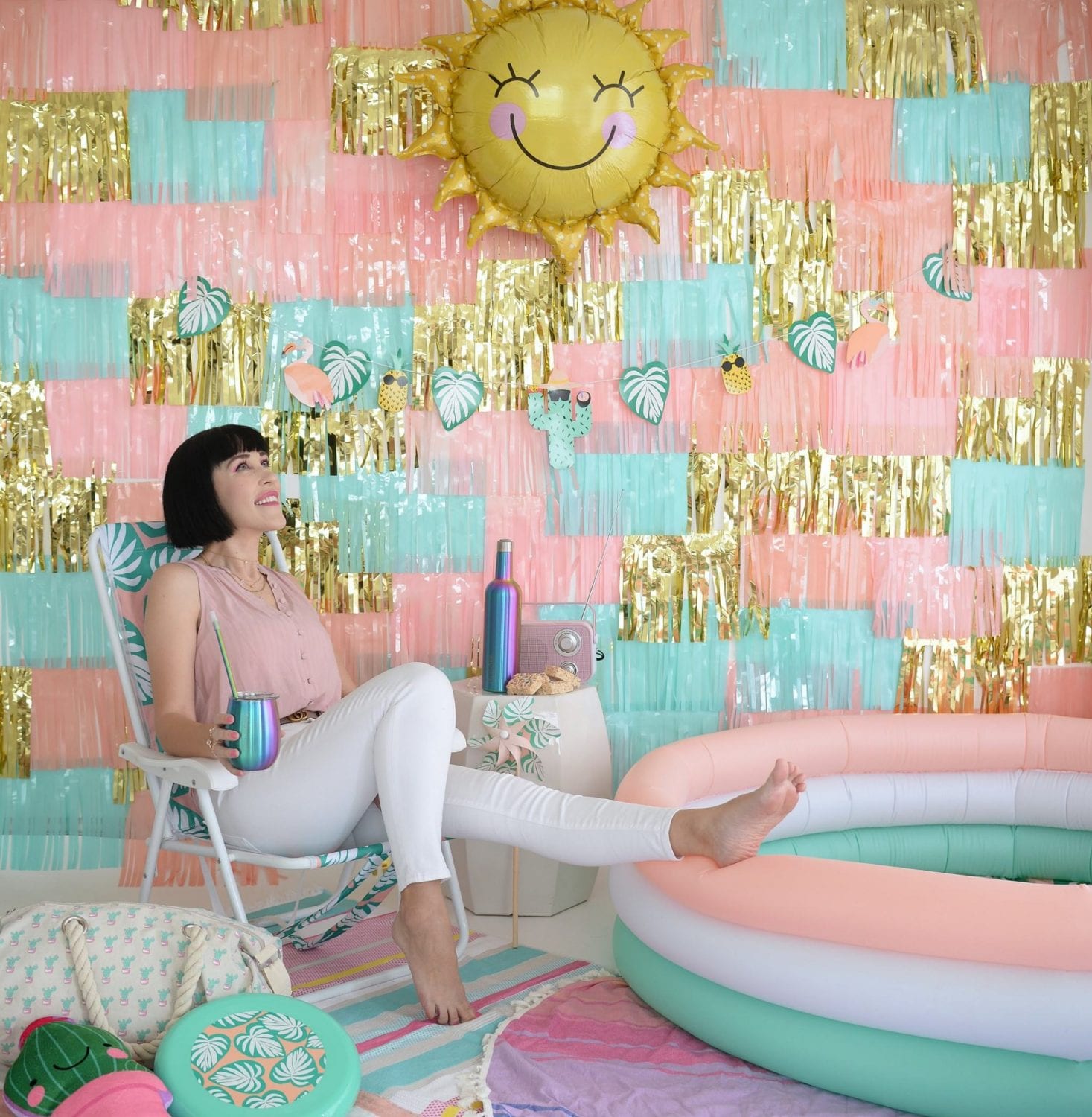 Disclosure: This post was sponsored by BrüMate, but all opinions on this blog are my own. I also want to thank you for supporting the brands that support my blog.