How To Wear A Red Lip This Valentine's Day
I think it's safe to say, we all love the idea of a red lipstick on Valentine's Day, but often too scared to pull it off. We love the thought of adding instant sex appeal to any outfit, but in reality, it can sometimes be a bit too much. Scared of looking like we're trying too hard, fear of having it bleeding outside the line, or nervous that it will smudge on our teeth, are just some of the reason why we avoid this beautiful colour. I'm here to share some of my tips on rocking red on the daily and proving to you that it doesn't have to be a scary colour.

The first "rule" when it comes to wearing a red lip, is to think about the rest of your makeup. Since it's a pretty bold colour on its own, you want the rest of your look to be pretty neutral (especially if you're wearing it for daytime).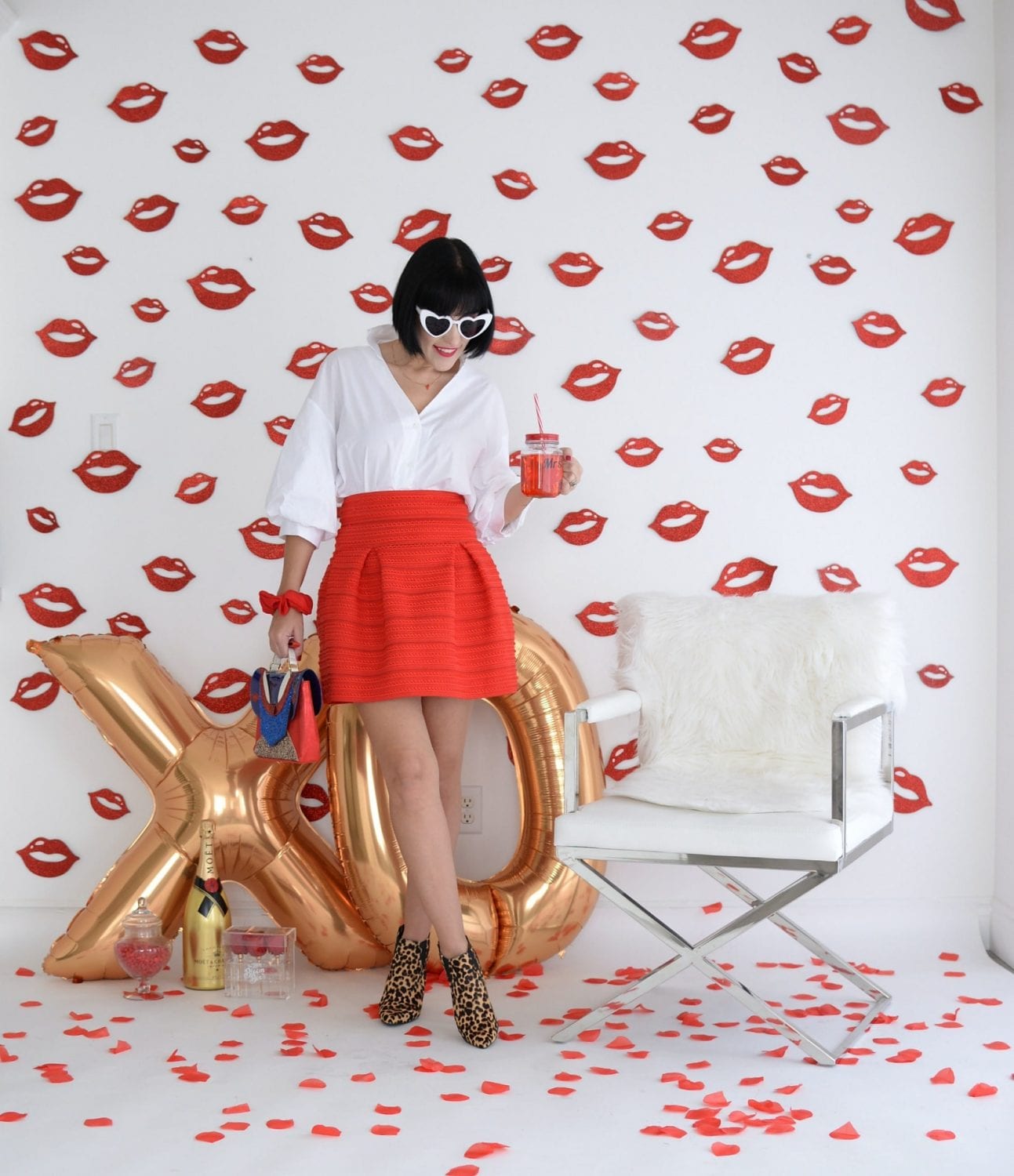 Lip liners are your BFF. To help ensure your lipstick doesn't bleed outside of your natural lip line, you want to line your lips first. I actually suggest outlining and then filling in your entire lip for extra staying power. This will help ensure you red lipstick adheres better and stays in place all day.

It's important to know your skin undertone to find the best hue. Just like you choose foundation bases on how cool or warm you are, you want to do the same when it comes to your red lipstick. If you have cooler undertones, look for bright, fire-y reds, but for those with warmer undertones you'll want to reach for deeper reds, crimsons and brick reds to really pop against your skin.

We're talked about paying attention to the rest of your makeup look, but also don't forget about your outfit. Although it may compliment an all-black or all-white outfit, if you're wearing a different shade of red in your shirt than your lipstick, it can start to clash and look too matchy-matchy.

I know we talked about red being bold and daring, but it doesn't have to be. For a more subtle and natural pop of colour, apply a lip balm first and then pat on a lipstick with your finger. This will create a sheer wash of colour, rather than full-on pigmentation. You can also reach for a lip stain or tint if you want to achieve an extremely wearable lip.

Finally, there are no set rules when it comes to a red lipstick. Once you find a shade and formula you love, wear it with pride. If you like the way it makes you feel, it's the right red lipstick for you. Just have fun with red and play around with hues and textures until you find one you adore.
What I Wore- Blouse- Zara, Necklace- Jenny Bird, Scrunchie- c/o Top Notch Scrunchie, Sunglasses- c/o Zero UV, Purse- Danielle Nicole, Watch- Michael Kors, Skirt- H&M, Booties- Nine West