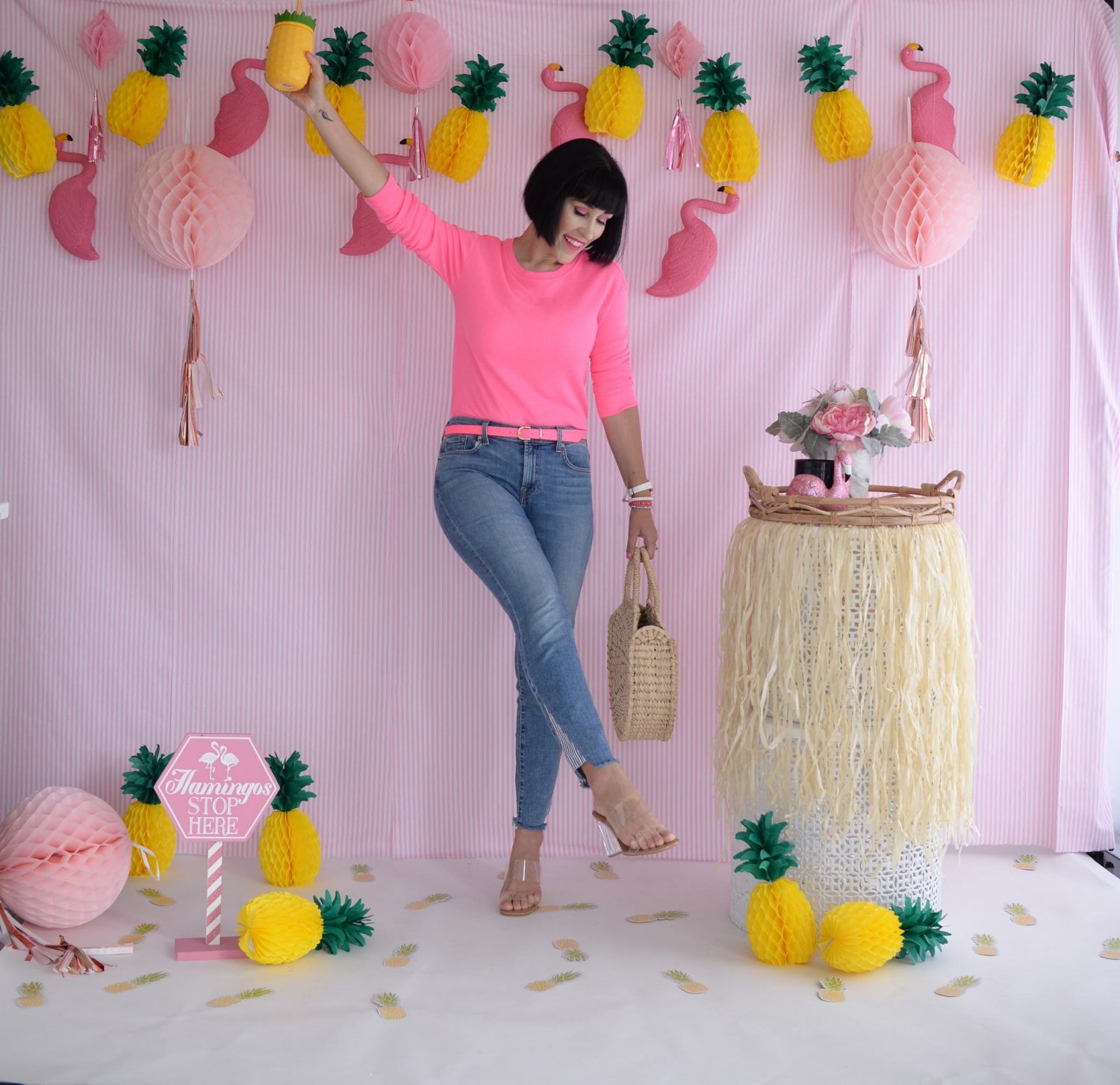 How To Wear Neon This Spring
If you've scrolled my Instagram feed at all, or been a longtime follower of this blog, you know I'm no stranger to colour. Spring has always been about bold, bright and playful colours, but this season we're coming in hot with neon. For the past few years, we've seen a lot of 90's throwbacks, but 2021 is all about embracing the 80's. From colourful tie dye and stone wash denim, to high waisted everything and rich leathers, we're recycling some of the 80's hottest fashion trends and making them more "current". You couldn't embrace the 80's without a bold pop of neon. If you're looking to dip your toes into this trend, today I'm sharing some fresh new ways to style it into your everyday look.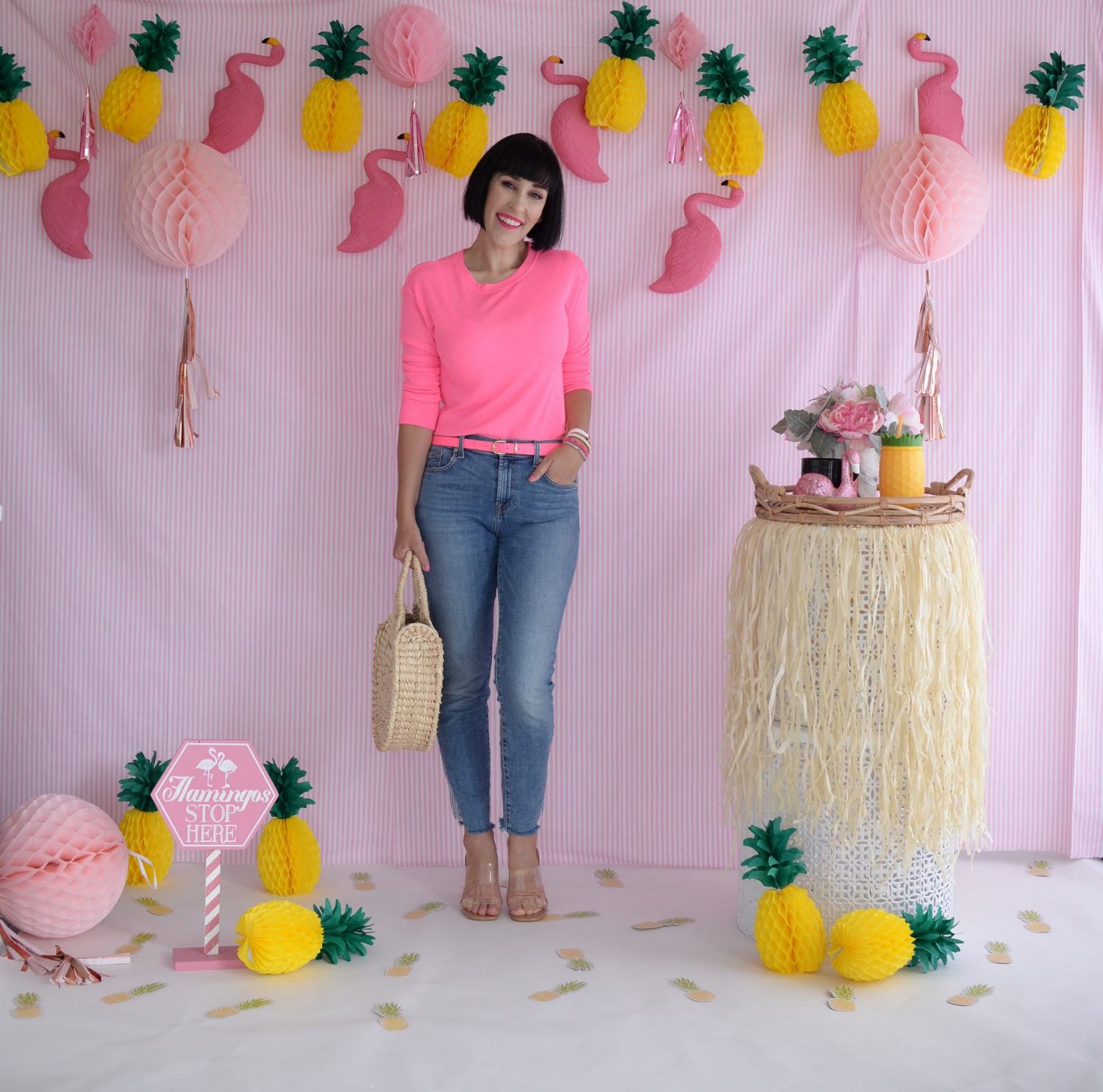 The "easiest" way to test the neon trend would be with your accessories. Not quite as flashy as an article of clothing, but it will still make a statement. We all know the importance of accessorizing, as it can totally transform and complete a look. A subtle burst of colour in your bracelet or earrings can add a bit of personality and interest to an outfit without being overpowering. Pick a neon that you're drawn to, or in a colour that you already love (only a little brighter and bolder) and then look for a piece of jewelry in that shade. As long as you're selective about what you pair with it, neon accessories should be fairly easy to incorporate this trend into your wardrobe.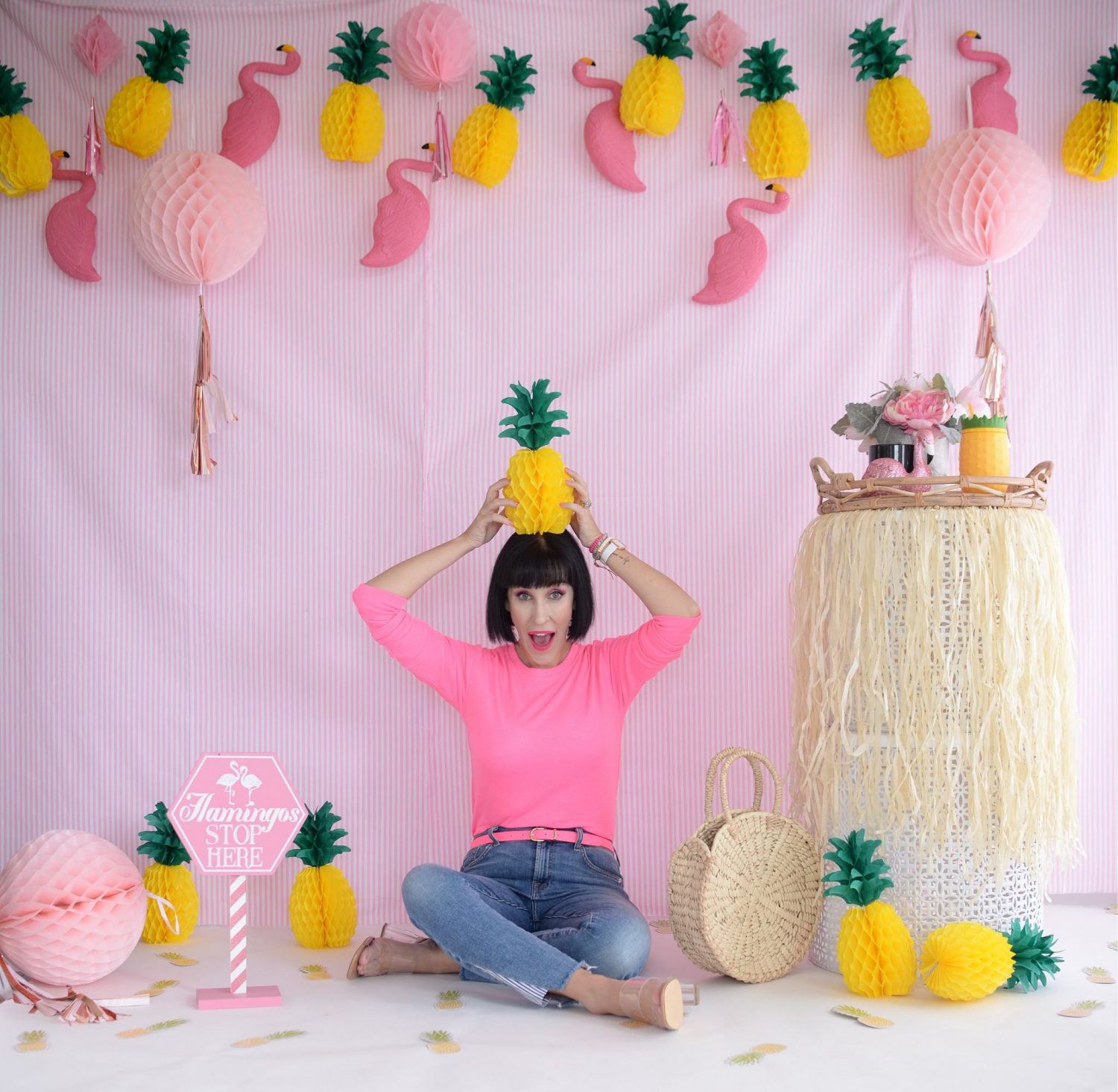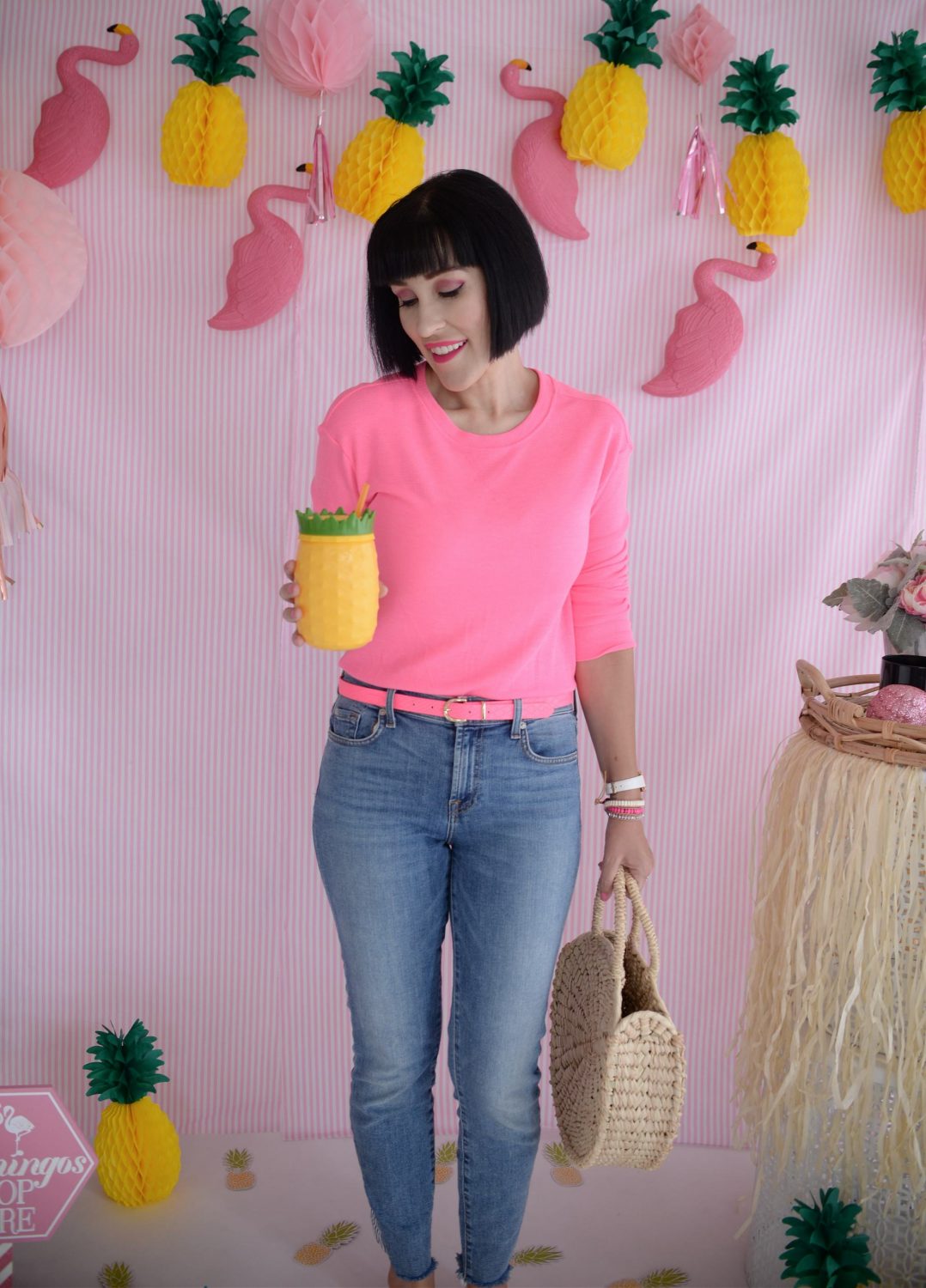 Whatever your fashion taste or personal sense of style, Victoria Emerson has a bracelet that will help compliment your unique look. They are probably best known for their iconic signature wrap bracelets, I'm telling you, no other brand can compete. These multi-layer bracelets are made from an array of different materials. From genuine leather and freshwater pearls, to crystals, beads and shells, regardless of what you're wearing, it looks good paired with anything in your wardrobe. You can easily dress them up for a formal event or dress it down for more casual occasions. With so many options to pick from, it's like these bracelets were designed and created specifically for you.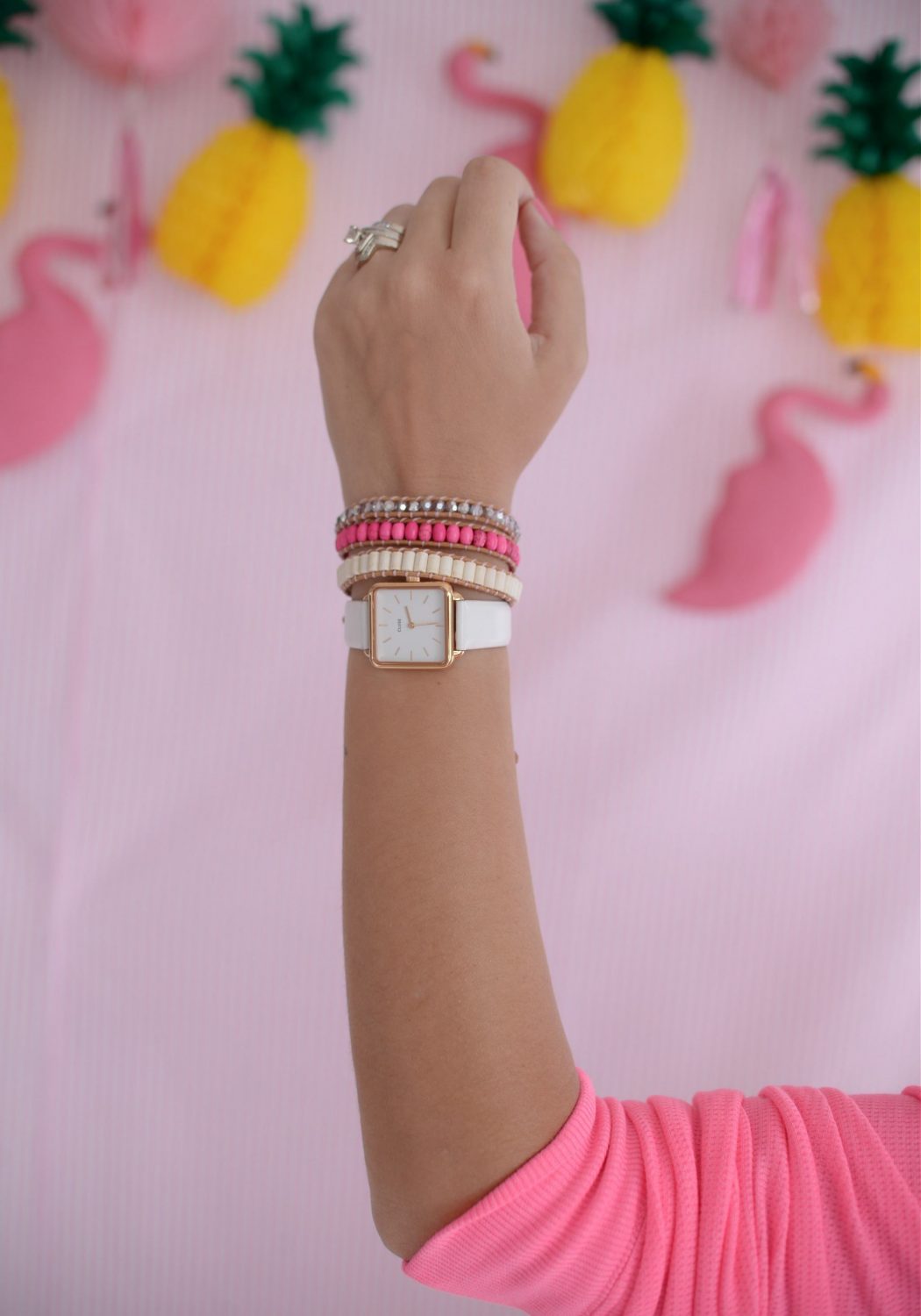 Now's the perfect time to get one of the beautiful statement bracelets, as Victoria Emerson is hosting a BOGO event this weekend only. That's right, buy one, get one free. Have fun mixing and matching each bracelet to your unique style and taste. Personalize your style and dip your toes into the neon trend with one of their incredibly bold and bright creations.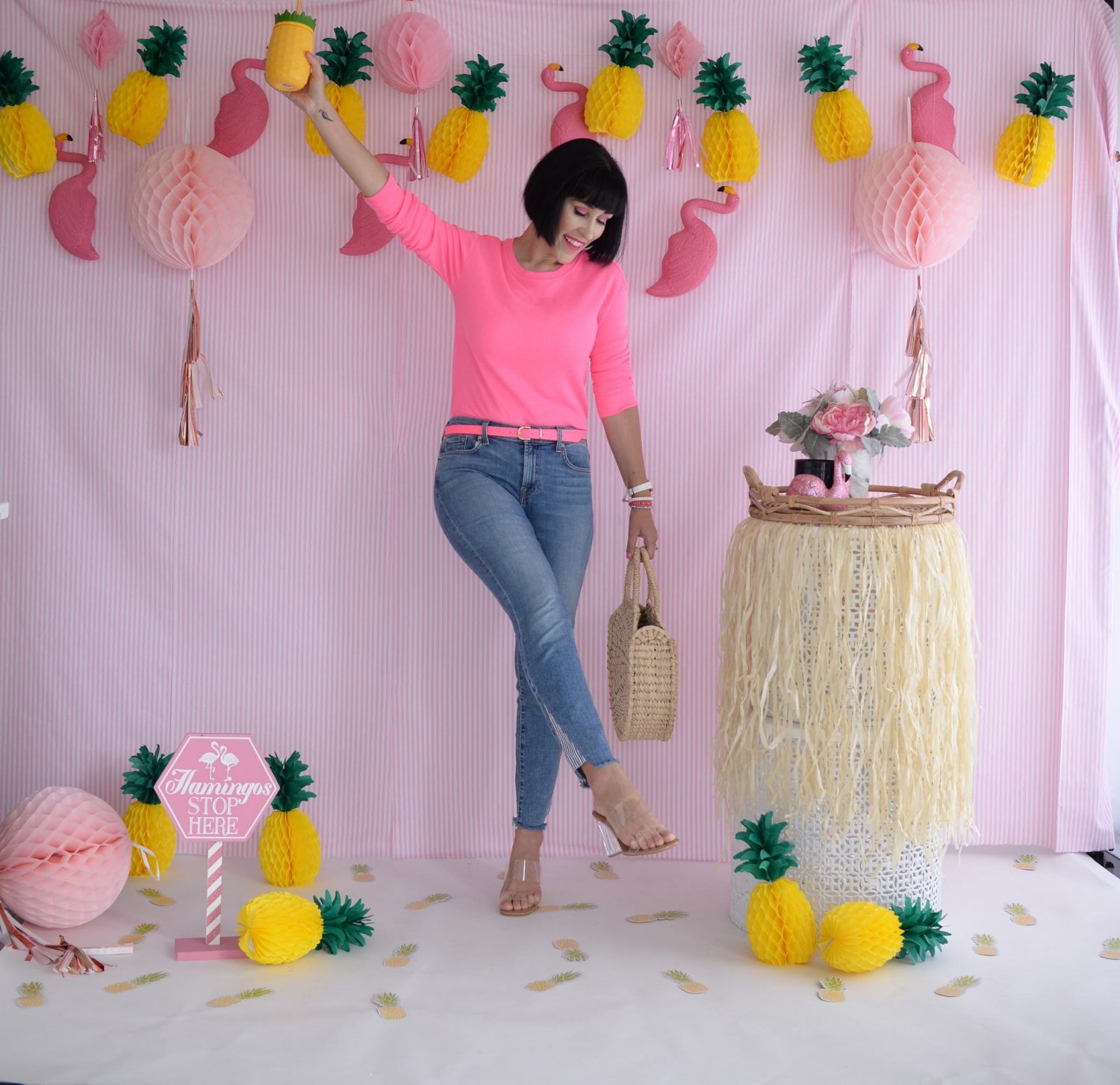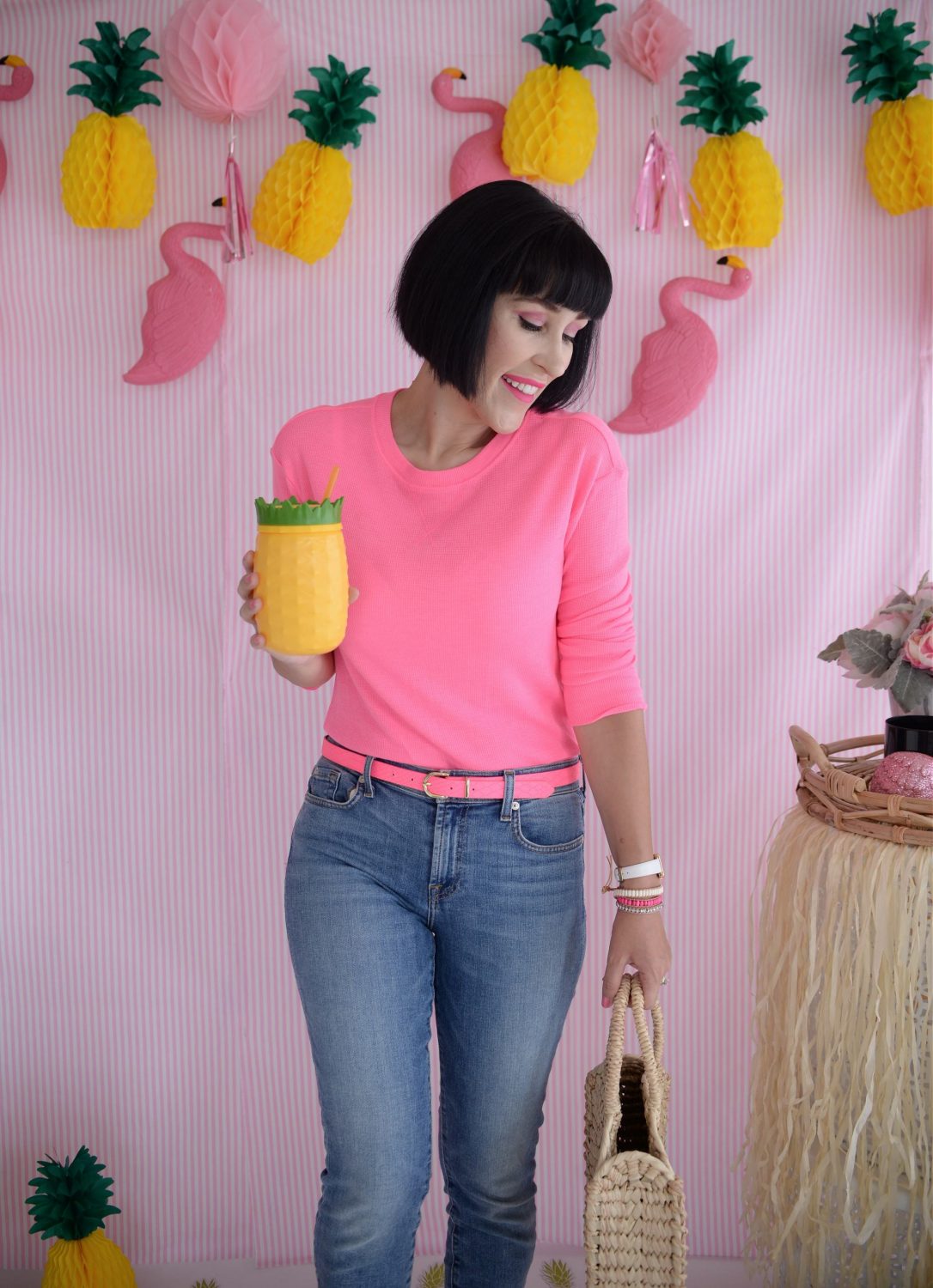 Looking to take neon to the next step, try it in your footwear or handbag. Since both those pieces are slightly larger in scale, compared to your accessories, it will make a bolder and more dominate statement. A simple hot pink pump or electric green handbag can instantly elevate any outfit. It can take an otherwise boring outfit and transform it into a trendy one. Pop on a pair of hot pink stilettos with your boyfriend jeans and basic white tee, or even a sassy green purse to an all-black number to add a touch of colour to an otherwise simple and neutral look.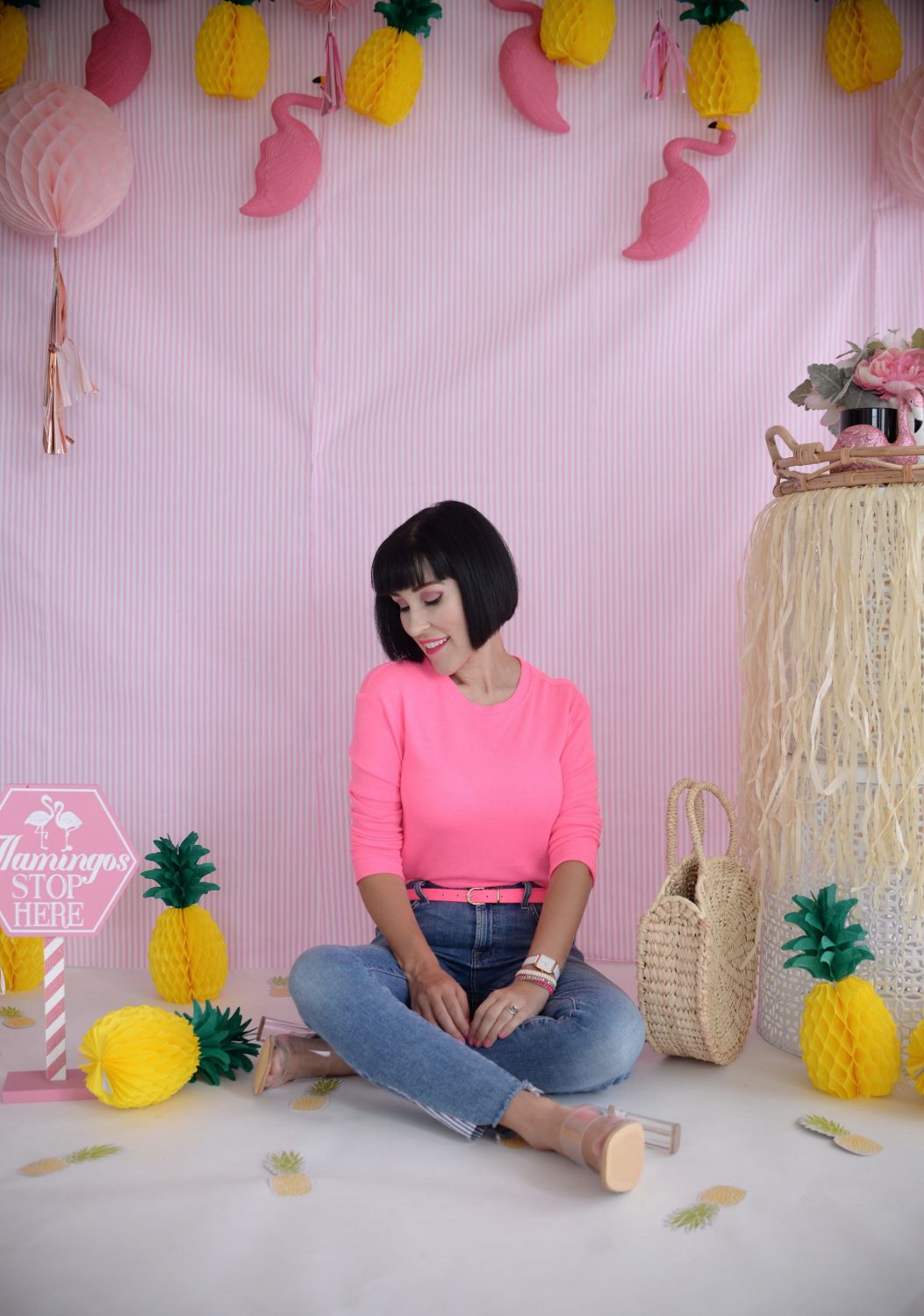 Nothing makes an all-neutral outfit pop quite like a brightly coloured jacket or blazer. This is another "easy" way to rock the neon trend, as the jacket/ blazer can be taken on and off depending on the circumstances, occasion or mood. It's a single item that you can integrate into your wardrobe almost effortlessly. A statement coat can really jazz up a monochromatic look. Take any solid outfit and incorporate a dose of neon in your outfit for that fun pop of colour. It's a sure way to add a burst of freshness to your look, without being too bold or daring.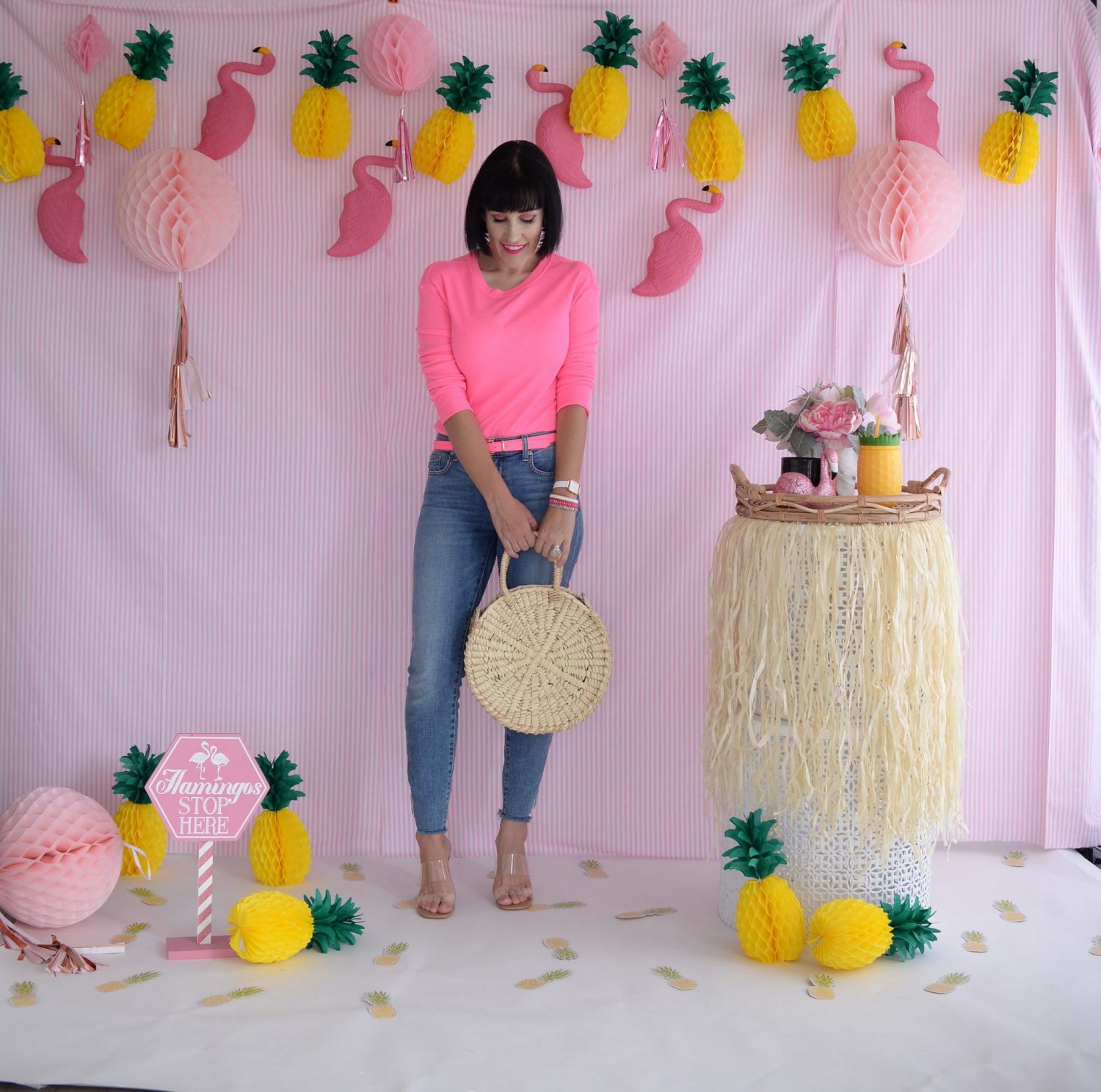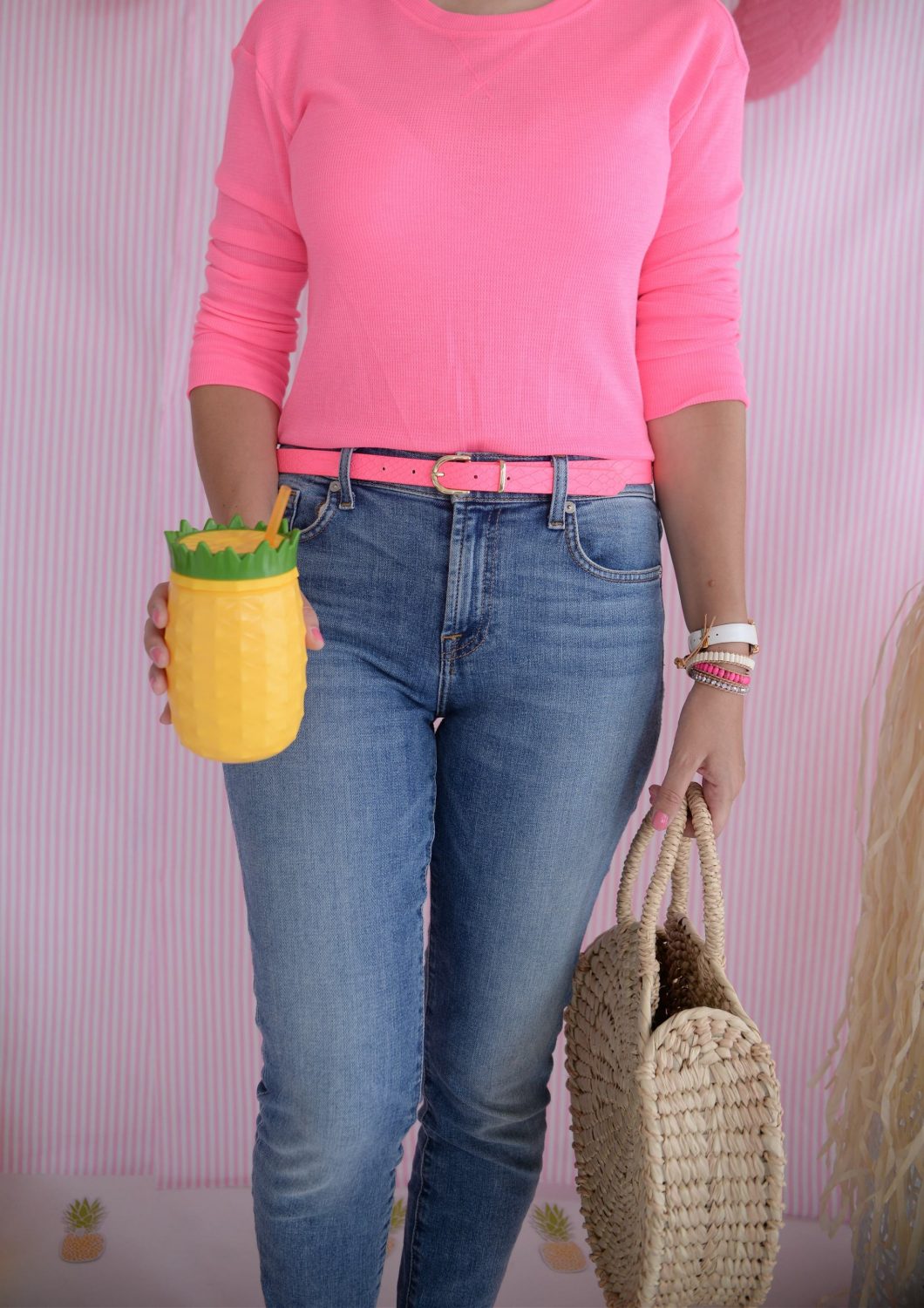 We all have those favourite jeans, the ones that fit us like a glove, and a neon shirt might just be the answer we're looking for. It will instantly bring new life to those wardrobe staples and give your closet the revamp it is so desperately looking for. It's another fairly effortless way to incorporate this trend, without adventuring too far outside your comfort level. Depending on the neon shade you choose, it can really bring new life to your complexion and make you look more wide-awake and fresh.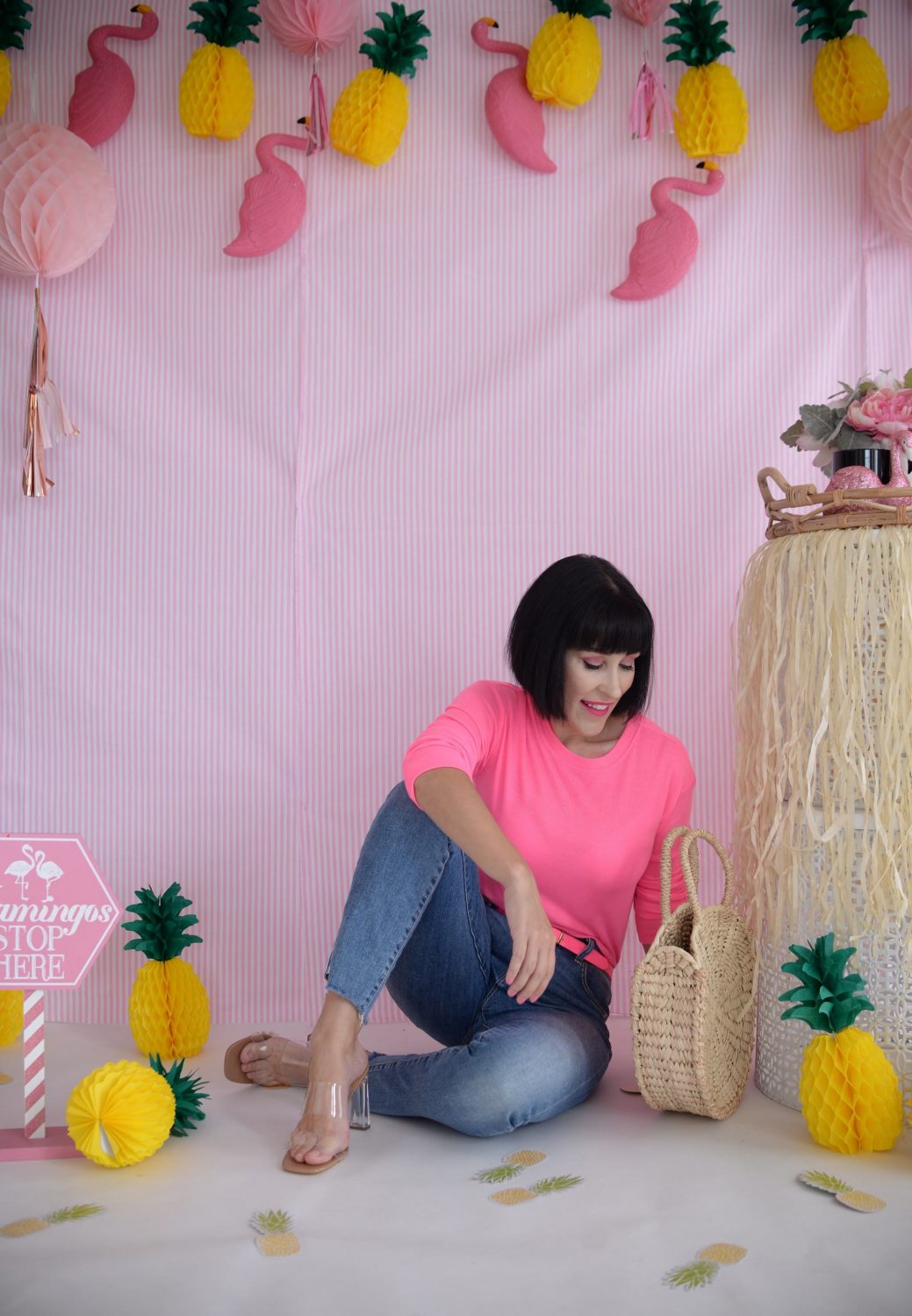 If you're feeling slightly adventurous, and really looking to embrace the 80's, rock it from head-to-toe. This can be a monochromatic look, meaning you wear the same neon shade in both your top, bottom and shoes, or you can colour-block it, using a few complimentary neon pieces. Unsure of how to mix the neon shades, a simple jumpsuit, dress or even a matching suit will be the easiest. This takes the guesswork out of what shades and fabrics go with what. If you are more comfortable mixing and matching your pieces, a neon blouse with a plain pair of pants in a similar hue will always work. Match your shoes and handbag for an even more colourful and daring effect.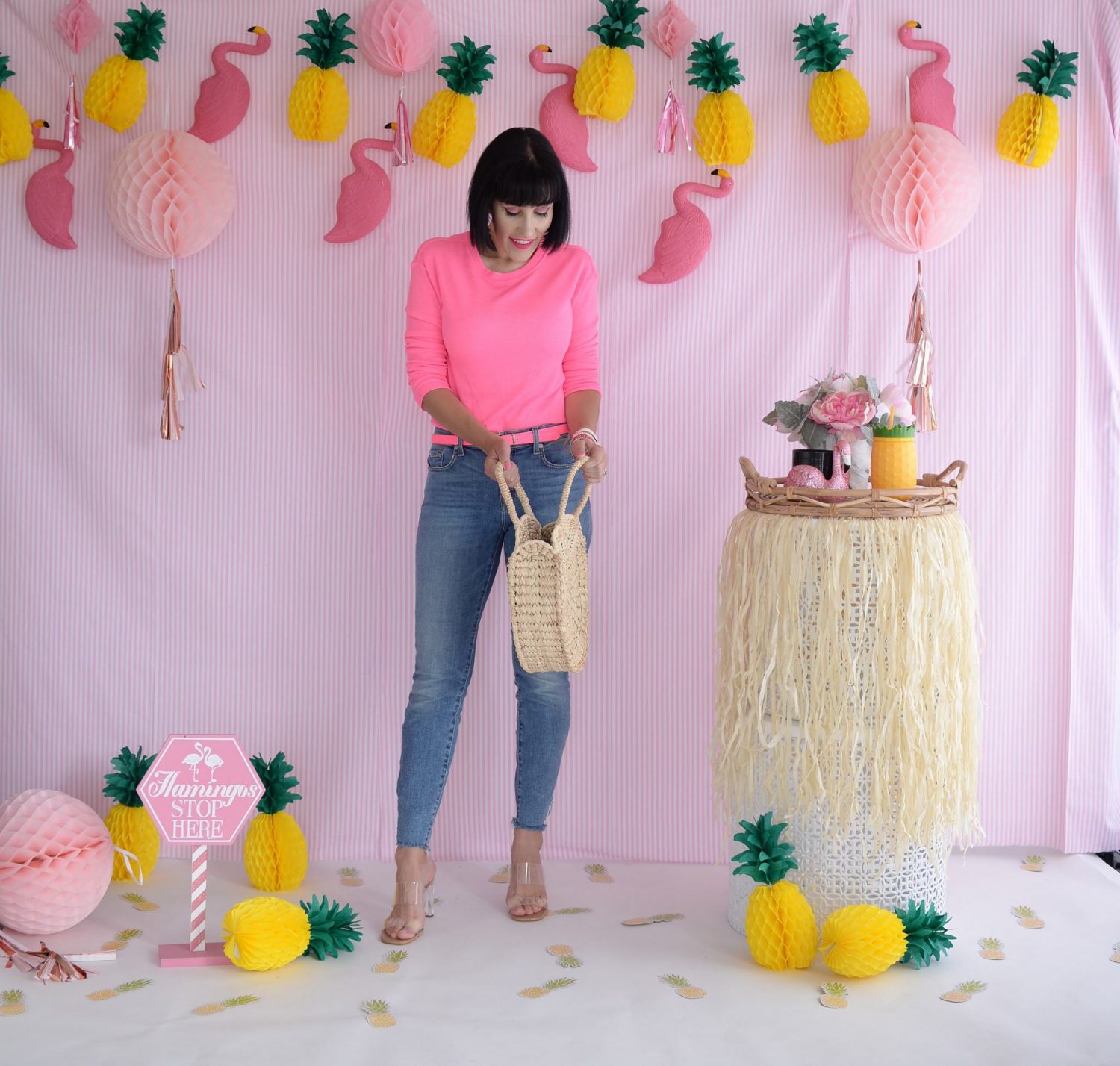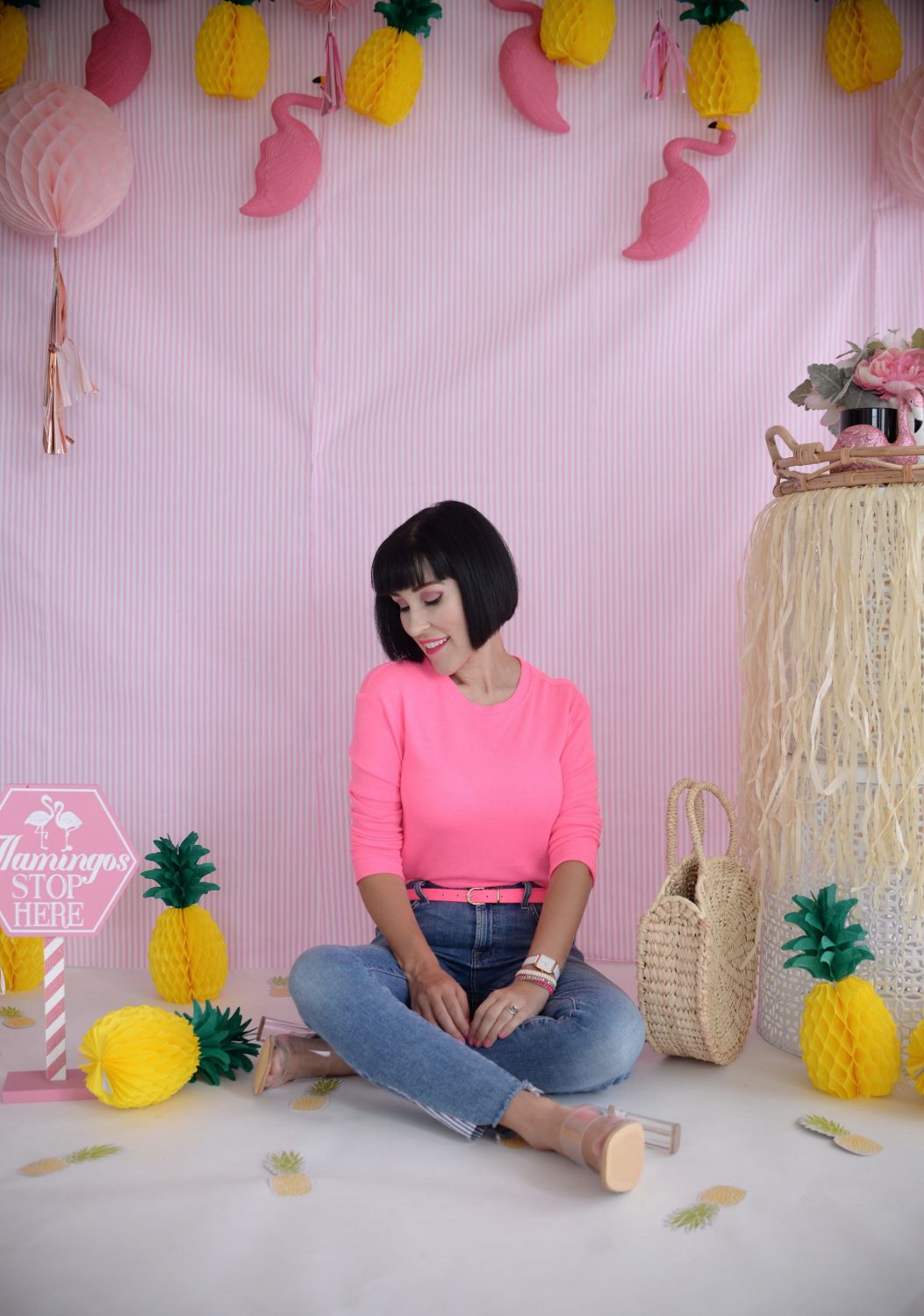 Disclosure: This post was sponsored by Victoria Emerson, but all opinions on this blog are my own. I also want to thank you for supporting the brands that support my blog.