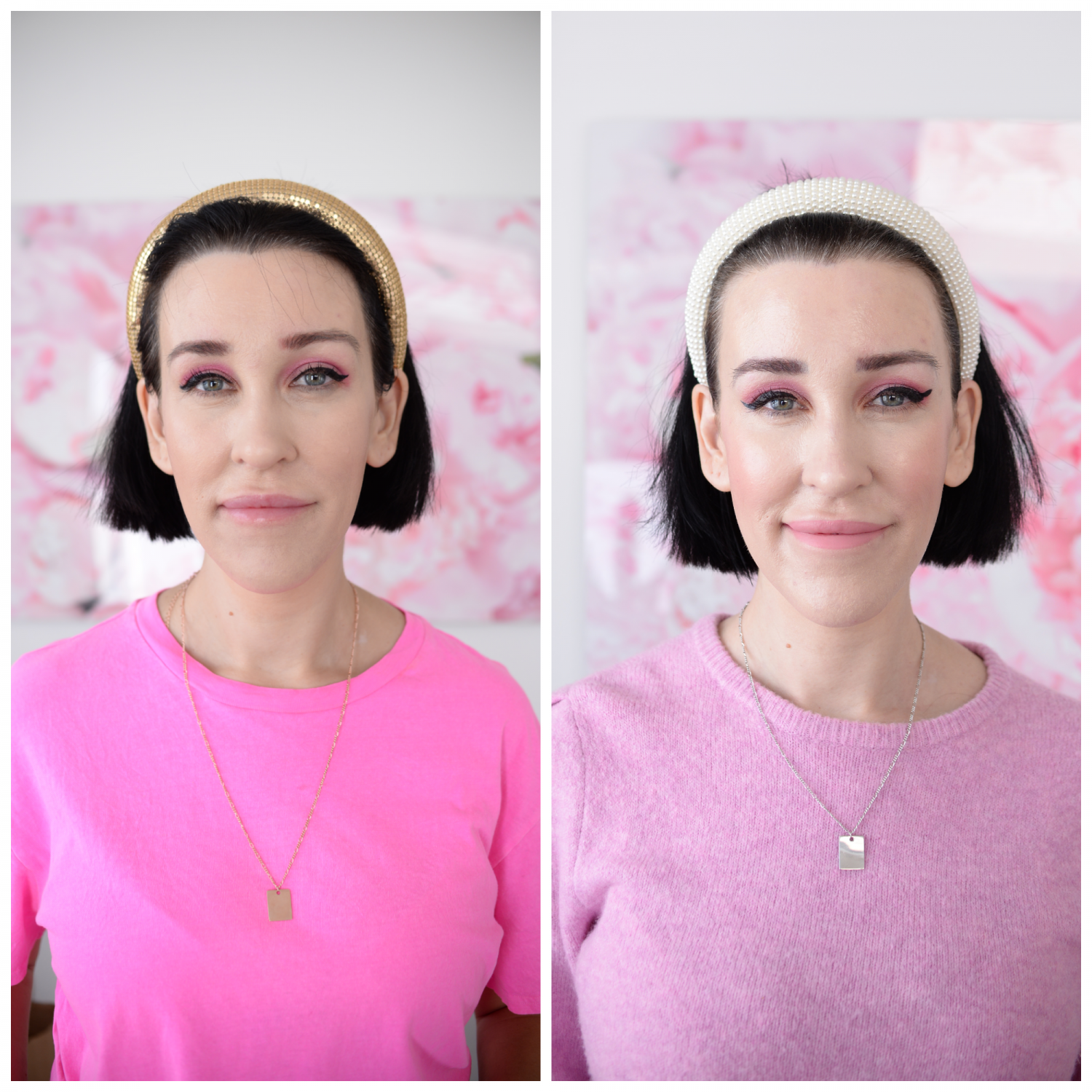 6 Microblading Myths
I was born in the 80's, was a teenager in the 90's, and had pretty much no eyebrows in the early 2000's. If you're looking for cringeworthy looks, scroll any 90's fashion magazine and you'll see nothing but pencil-thin brows. Everyone thought it was a good "idea" to pluck every inch of hair from their brows and call it a look. Until recently, lots of Millennials were walking around with non-existent brows. Skinny brows may have been a trend of the 90's, but now it's all about thicker, fuller, more bushier brows. Although many will still spend hours in front of the mirror filling them in, some are turning to microblading. I actually had mine done a few years ago, and loved the effect, but like with any good treatment, a touch-up is in order. Today, we are chatting about a few microblading myths, and is it worth investing in.
Will it leave a scar?
This is what I hear all the time. I know many think of microblading as tattooing your eyebrows, and as scary as that sounds, you have nothing to be nervous about. Microblading experts, like Sarah Couto, are trained to perform the procedure without leaving scars.
Sarah, from browandlashbarbysarah on Instagram, started her business 7 years ago, because she was tired of the 9-5 grind, at the same unfulfilling job that kept her away from her family. She has always loved and had a passion for the beauty biz. Since she grew up in the 90's, her eyebrow OBSESSION was real(due to the lack of eyebrows she had due to over plucking 😂😂). She took a huge leap of faith and dove right in first with eyelash extensions and then a year later stumbling upon microblading, while doing some research online. This led to Toronto, to do her training (scared shitless she might add because it was so new and nobody knew what it was). Fast forward to now, its blow-up, and she's loving it. Sarah gets to work from the comfort of her own home, being there for her family when she needs to be.
Your brows will look unnatural
I guess this all depends on who you go to. Like any beauty treatment, service, or procedure, you want to do your research.  A good artist will want to provide you with as much info, detail and their portfolio as they possibly can, they will have nothing to hide. After taking a peek at Sarah Couto's Instagram and website, I knew I was in good hands. I was able to see her before and after pictures, at different angles, for both the right and left brow. Not only did they all look incredibly natural, but they were symmetrical too. I was able to see each stroke, to ensure there was nothing to hide and that the colour matched each client's unique skintone and hair colour. You want to pay close attention to colour, shape and precision when it comes to the strokes.
My brows will appear darker
It is true, your brows will appear darker than normal in the first weeks after the procedure. They may not look as "natural" as you'd like, only because they will shrink, lighten, cool in colour and even soften once healed. Because of this, Sarah will need to go a bit "bolder" than you'd like to start. As the pigments start to fade and lighten, it will begin to resemble your natural eyebrow colour. Sarah will ensure she blends the colour for a seamless effect after the initial healing period.
The procedure is permanent.
Microblading is only semi-permanent, in the sense that it's not a tattoo. Unlike tattoos that are created with ink and penetrate deep into the skin, microblading is done with a special pigment that doesn't penetrate nearly as deeply. This is perfect, as is allows you to make changes as you see fit throughout the years. You can change your shape, style and colour as your personal style changes or to match your hair colour. Although it can last upwards of 3 years, be prepared to get a touch up yearly to retain your results.
 It's incredibly painful
Although not completely painless, it's less invasive and less annoying that your typical tattoo. The blade itself is so tiny, that it feels more like a scrapping, than straight up pain. It's extremely tolerable, and the numbing cream definitely helps. While the topical ointment is working its magic, you can chat with Sarah about your shape, fullness, colour, height, etc. The featherweight strokes are short, quick and thin, that it's more annoying than anything else.
The downtime is long
Your recovery time is short and painless. Simply follow Sarah's step-by-step after-care instructions and you'll be on your way to perfect brows in a few weeks. My number one tip is, avoid picking and scratching at all cost. I know it's tempting, and even a little irritating, but your brows will take time to heal, much like a tattoo. Like mentioned above, they will change colour, get darker and eventually flake off. This is all normal. Your final colour and shape will show itself after a few weeks, and can then be touched-up if need be.
Here's some photos of my before and after, thanks to Sarah.