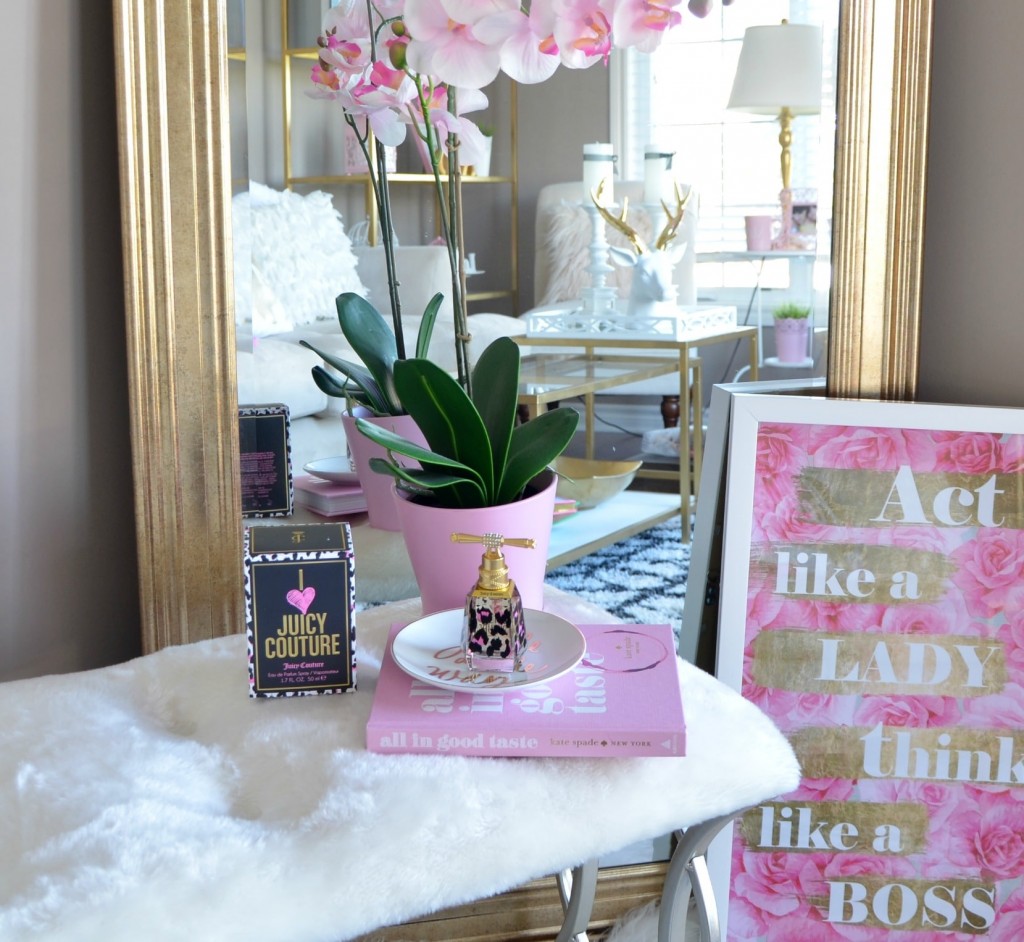 Are you a fearless woman looking to empower and take over the world, than you'll love the new I <3 Juicy Couture Perfume. This bold, fierce and unforgettable fragrance is created for the girl who lives without restrictions and is ready to conquer anything the world throws at her. You can easily channel your dynamic and bold nature with a few squirts of this daring new scent. If you love I Am Juicy Couture that was released last summer, you're going to go crazy for this luscious fruit and fresh floral perfume.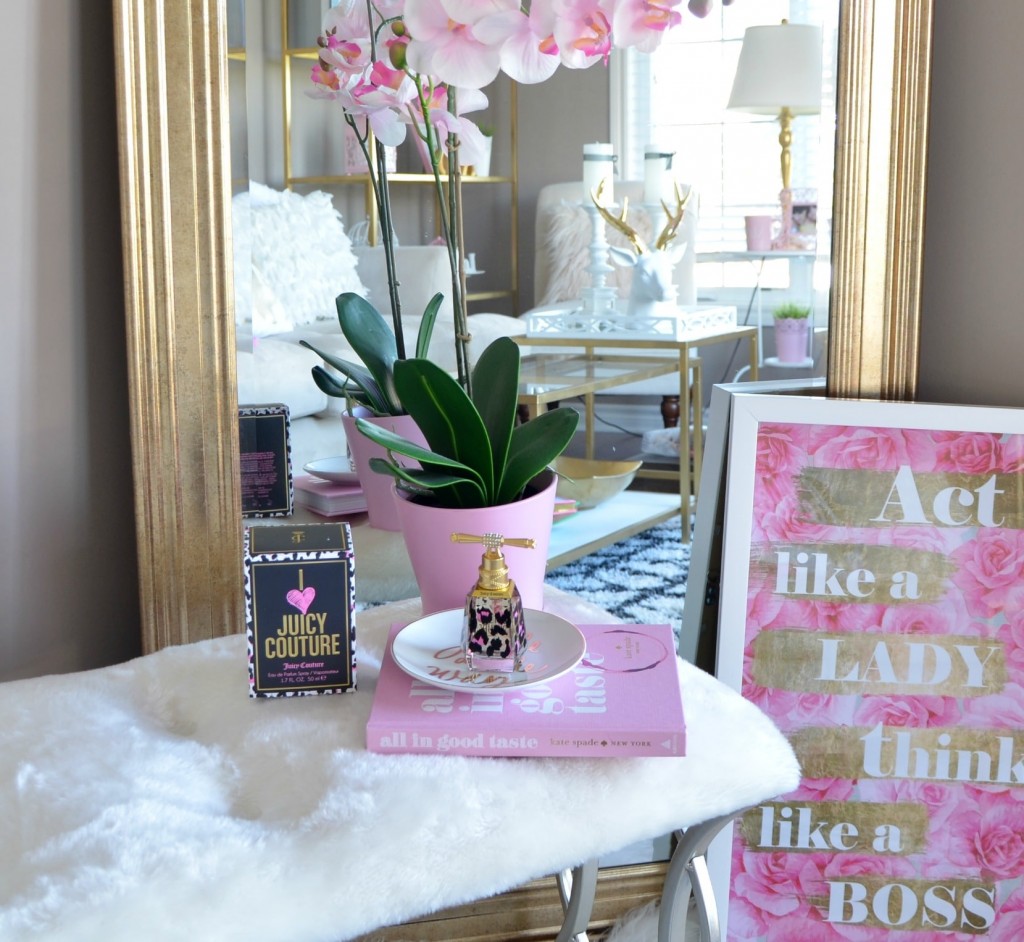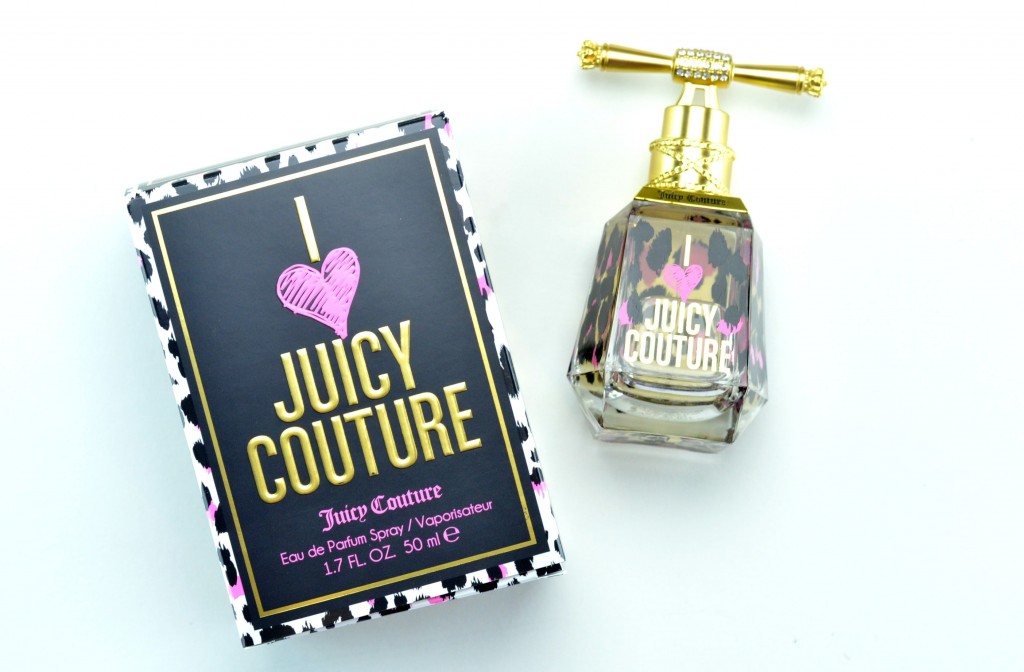 Dress to kill and love with a full heart is the inspiration behind this bottle. It's done in a fierce black, gold and pink cheetah print along with 'I <3 JUICY COUTURE' in bold gold lettering. The bottle is playful, bold and chic and matches the fragrance within beautifully. It features the iconic jewelry toggle and chain detail that stays true to the brand's character. It opens with top notes of taffy apple and mandarin, mixed in with a little red currant. The middle notes include tiger lily, jasmine petals and a little pink honeysuckle. For the base you'll find whipped amber and captive musk with the perfect balance of patchouli.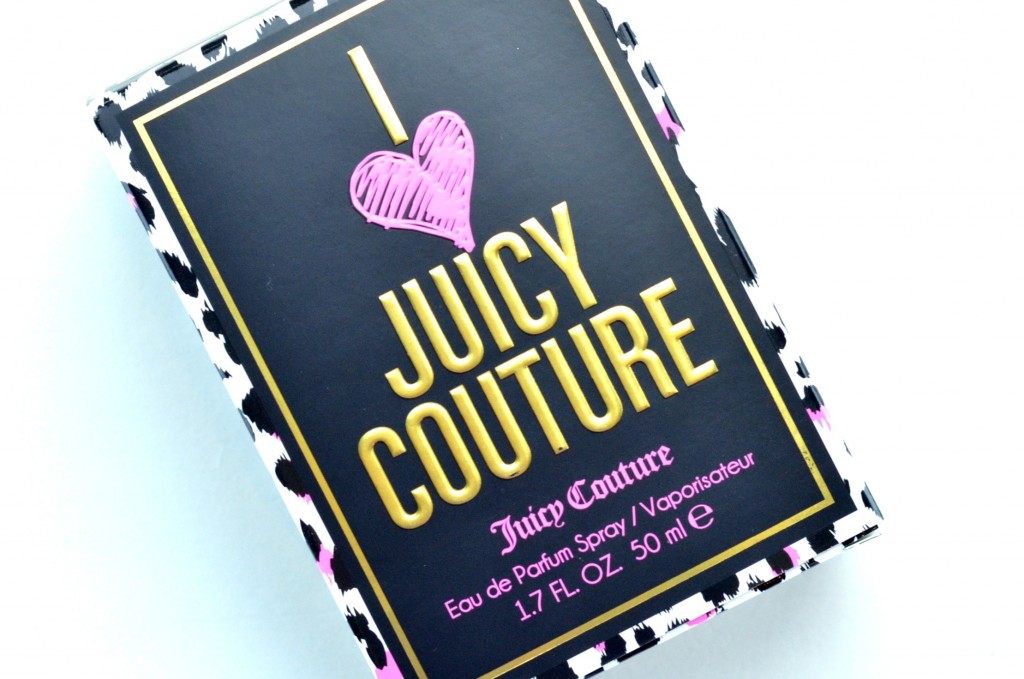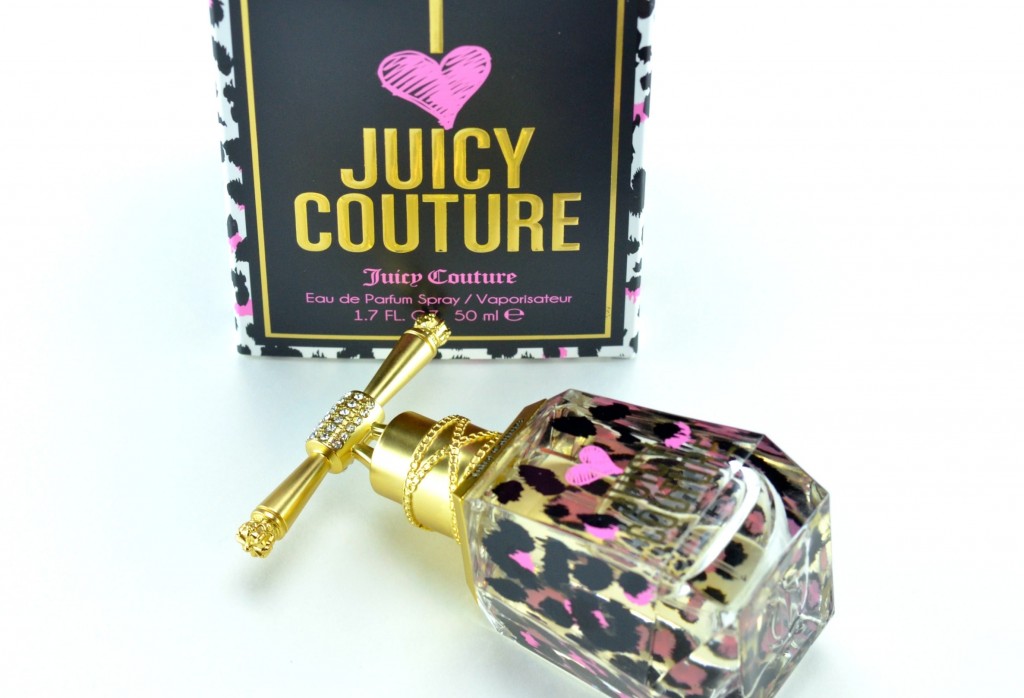 When you first spray I <3 Juicy Couture onto the skin the strongest and most prominent note is defiantly the taffy apple and zesty mandarin. It gives it a unique sweet yet citrusy aroma that isn't too sugary or overpowering. Within a few short minutes you'll begin to smell the fruity floral notes of jasmine petals. This helps to soften the sweetness and develop an addicting floral scent. It does take a few hours before you start to smell the base notes of musk, but this allows enough time to enjoy the fruity floral notes of the heart of the perfume.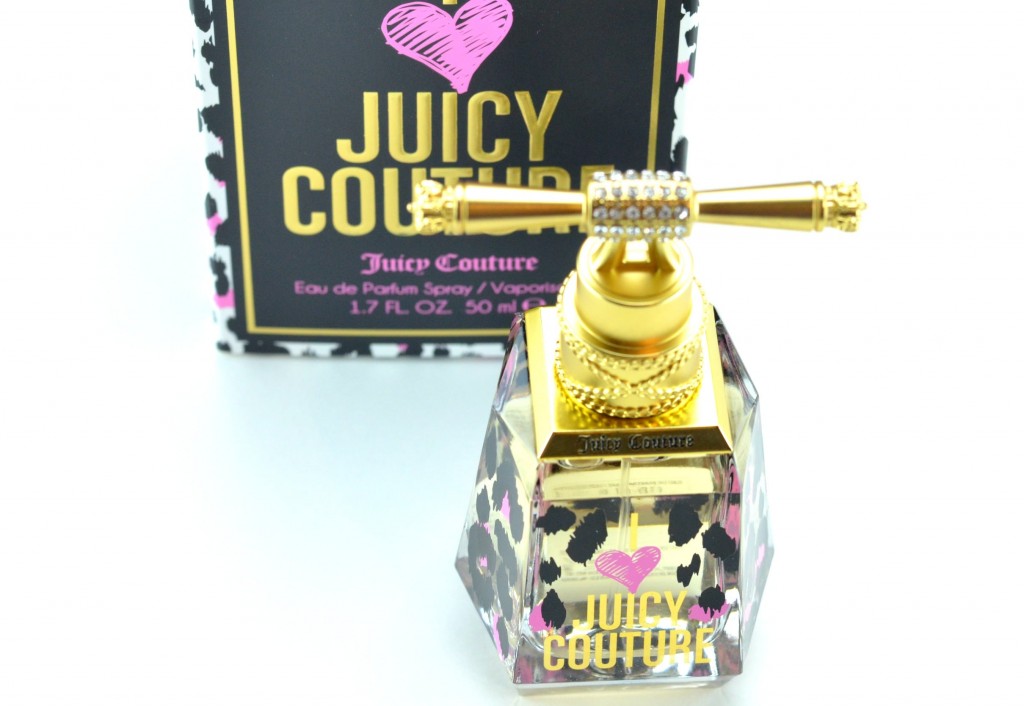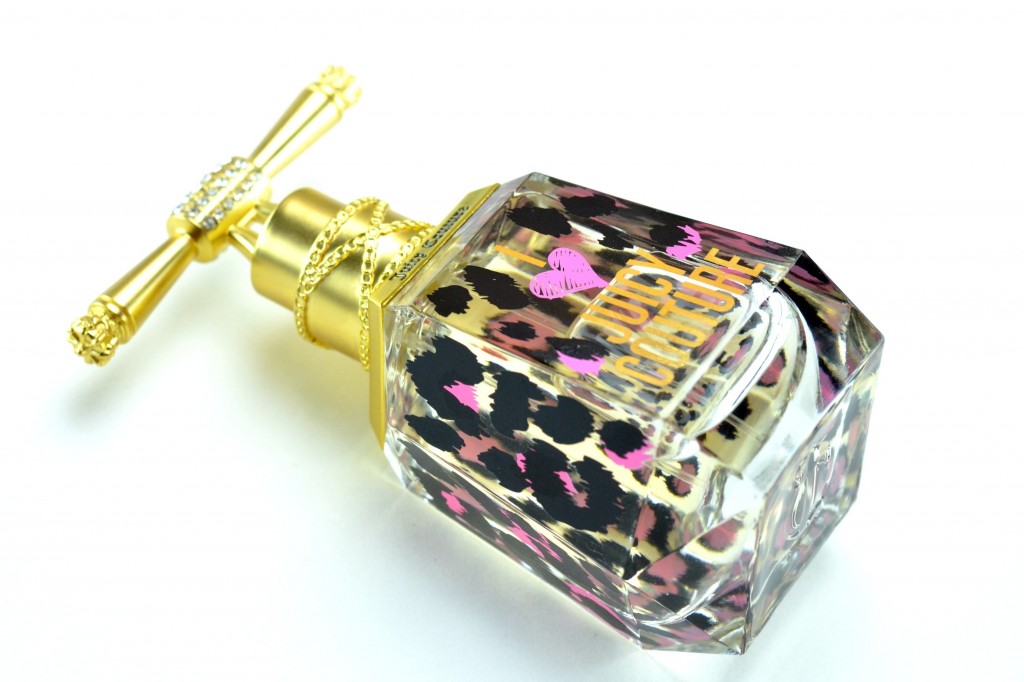 I <3 Juicy Couture is a glamourous, elegant, graceful, feminine perfume with just a touch of playfulness and darkness to keep it interesting and unique. It's a little bit mysterious making it the perfect evening scent, yet the sweetness and floral aroma make it work and daytime appropriate. The notes are perfectly combined to create a frisky and lively personality with a sexy touch. It features a succulent burst of freshness with a feminine sophistication with an incredible luxurious finish. If you're looking for a fruity, floral and slight musky scent that's all about life, love and everything juicy, you'll love this new perfume. It retails for $30 for a 10ml rollerball, $89 for 50ml and $110 for 100ml at your local Hudson's Bay, Shoppers, Sephora, London Drugs and Jean Coutu.