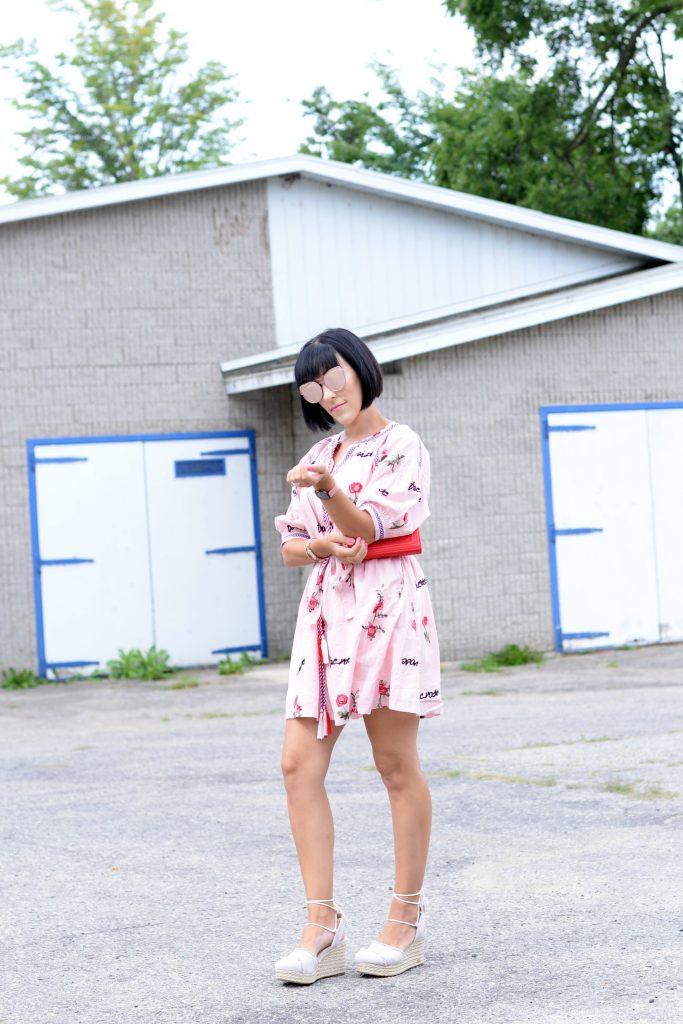 Chicwish Dress
We're heading to Cali in a few weeks and this dress is coming with me. Although this is the first time styling it for the blog, it's all I've been living in this summer. It's what I like to call comfy-chic. If you're scared to mix prints, a floral dress is the way to go. It gives you the dramatic effect of bold prints, but you don't have to worry about matching your tops and bottoms.
Floral prints have been popping up all season, and it's going to be a strong print right into fall. There's something super romantic about this Chicwish dress. Maybe it's the pattern size, the wonderful colour scheme or the cut, but I'm obsessed. It's the perfect light and airy dress for summer, but can transition beautifully into fall. It's a little dainty, a little feminine, yet trendy because of the pom pom details. It's chic, romantic and my new favourite dress.
This dress can be worn so many ways for fall. For a chic weekend look, toss on your favourite distress denim jacket. For evening, try pairing it with a luxe faux black leather jacket for a rock-chic edge. Mix and match this floral dress with as many pieces as you want, to give it your own flare. You can have a lot of fun with patterns this fall. Floral prints are an easy and effortlessly way to instantly update your wardrobe.
Dress- Chicwish, Purse- c/o Pinkstixs, Sunglasses- Forever 21, Watch- c/o Medium Watches, Rings- c/o Mejuri, Bracelete- c/o Keep Collective, Wedges- Micheal Kors