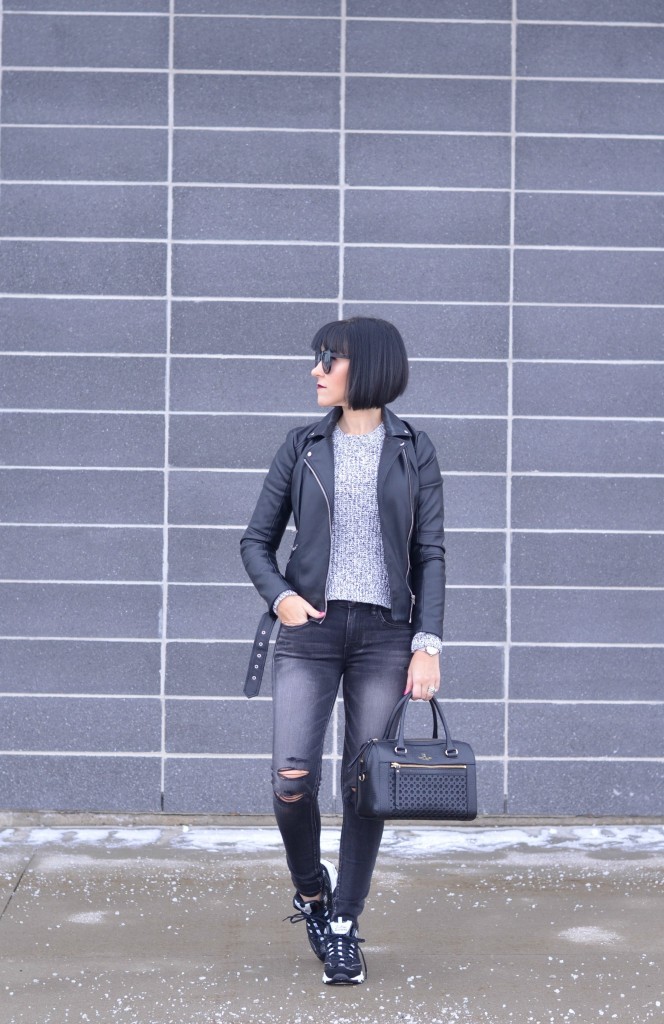 Skechers D'Lites
Can you believe that its been 10 years since we first saw the Skechers D'Lites kicks? This iconic collection is back and stronger than ever. To celebrate this huge milestone the brand has designed a bejeweled, blinged-out, rhinestone, limited-edition Diamond Anniversary Collection. This sneaker played a huge role in shaping this amazing lifestyle brand and these exclusive kicks will be on everyone's feet this year.
Skechers D'Lites Diamond Anniversary Collection is a nod to the 90's and a must-have by all the fashion editors and street style bloggers. The style is huge in Asia, which is known for their fashion-forward trends and carefree lifestyle. All D'Lites styles, of course, feature their famous memory foam insole for ultimate comfort and support.
I want to know, how excited are you for these Skechers D'Lites Diamond Anniversary kicks?
What I Wore- Sweater- H&M, Faux Leather Jacket- Zara, Sunglasses- Karen Walker, Purse- Kate Spade, Watch- c/o Thomas Sabo, Jeans -American Eagle, D'Lites kicks- c/o Skechers