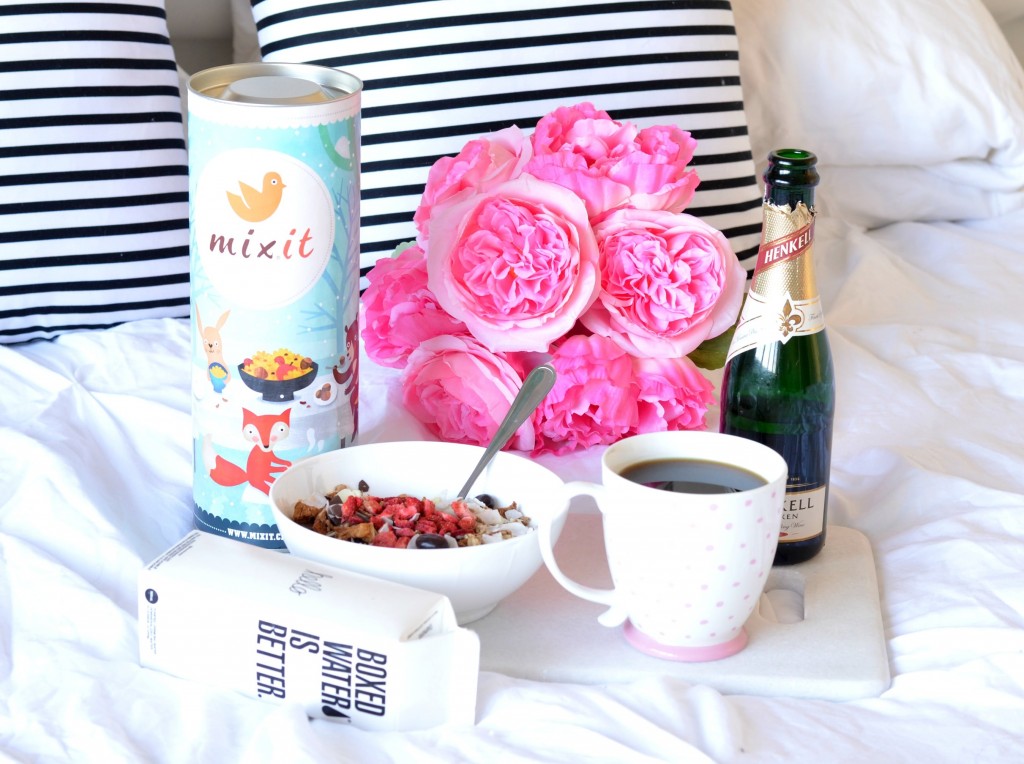 Mix your cereal your way
I knew my cereal addiction was getting out of control when I started thinking it was an acceptable meal for both morning, lunch and dinner. Let's not even talk about the fact that my cutlery drawer is always out of spoons. I like to call it the Jerry Seinfeld diet, and for those of you who are as obsessed with Seinfeld as much as I am, know exactly what I'm talking about. There's never enough cereal.
You know you have a cereal addiction when one of your Europe highlights was visiting the Cereal Killer Café in London. Not only do they serve up over 100 different types of breakfast cereals from around the globe, they also offer over 20 toppings and 30 flavours of milk for your cereal enjoyment. You get to mix and match the types of cereals you want in your bowl and then have fun adding in your own unique toppings and milk. It was a sugar rush like no other and instantly took me back to my childhood days of watching cartoons in front of the TV with a huge bowl of cereal on Saturday mornings. The café was also filled with hundreds of 80's and 90's memorabilia that left me feeling all nostalgic. I had such an amazing time, it got me thinking, why hasn't someone come up with the idea of mixing different types of cereal for at home enjoyment… insert Mix It here.

Mix It is a unique home delivery service that allows you to create your own healthy breakfast cereal by combining your favourite ingredients. Start with your cereal base, anything from granola, fiber, oats and quick rolled oats and then pair it with dried fruits like pineapple, banana, strawberries, raspberry and mangos and finish it off with an array of nuts and seeds like, pumpkin, sunflower, almond, walnuts, hazelnuts and even coconut flakes. If those yummy ingredients weren't enough and you're looking for a little extra sweet treat, try topping it with crushed cocoa beans, dark or white chocolate flakes, cinnamon and even maple chunks. Get inspired and personalize your mix any way you like. A nutritionally counter is found at the side to keep track of how much fat and sugar is being added to your mix.

Your custom cereal mix comes beautifully packaged in an attractive tube of your choice that's filled with 550-700g of mix (depending on what ingredients you put inside). A single portion of cereal is 28g (according to the Canadian Guideline), but Mix It thinks 50g will satisfy you sweet tooth even more, giving you 12-15 full size bowls per tube.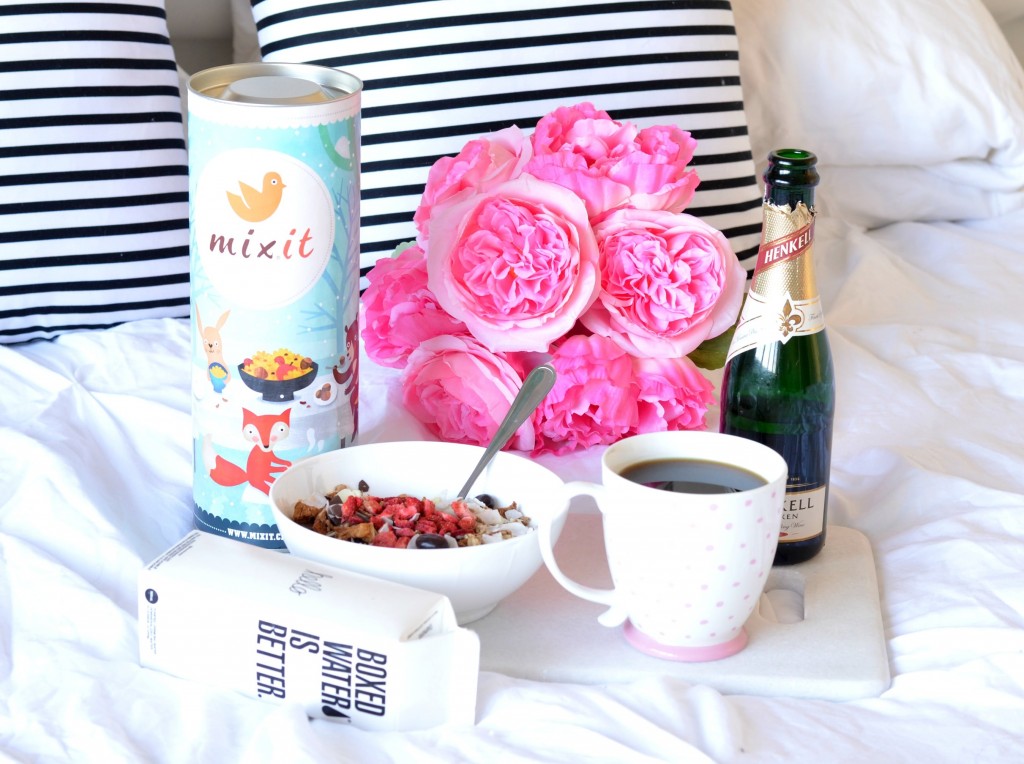 I ended up naming my the Fashionista Mix and it contained 'warmth in the belly with a little choco' (which was made up of all brand bites, honey oats granola, barley flakes, coconut flakes and chocolate flakes), I then tossed in some almond slices and coffee bean in chocolate (to keep with the chocolate theme) and then too add a little "healthiness" to it, topped it with organic pineapple, frozen dried strawberries and dried blueberries. I'm not going to lie, this is the best darn cereal I've ever had. So good, I won't even share with Derek. I'm A Cereal Killer and Mix It is feeding my addiction.