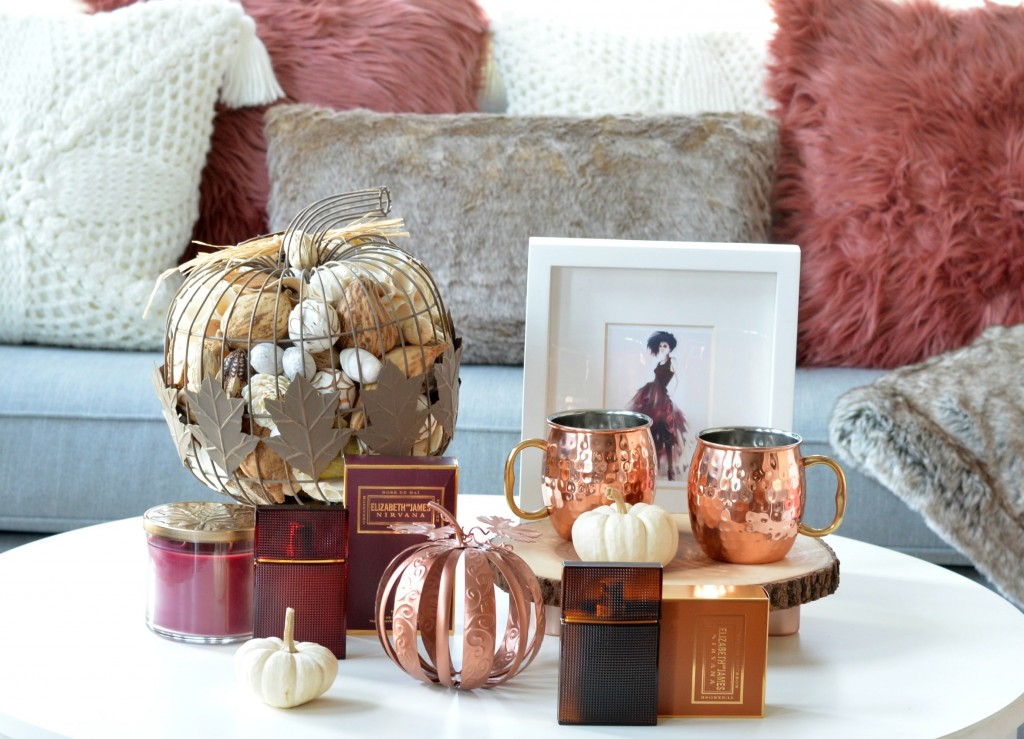 Switching up your perfume is probably one of the easiest way to boost your self-confidence and change –up your entire beauty routine. I can't get in the spirit of a new season without a few favourite perfumes. As the leaves change colour and as the air gets crisper, I find myself craving a warmer, richer fragrance. I leave the clean, fresh scents of summer behind me and look for a slightly woody, spicier scent that will go hand-in-hand with my pumpkin spiced latte.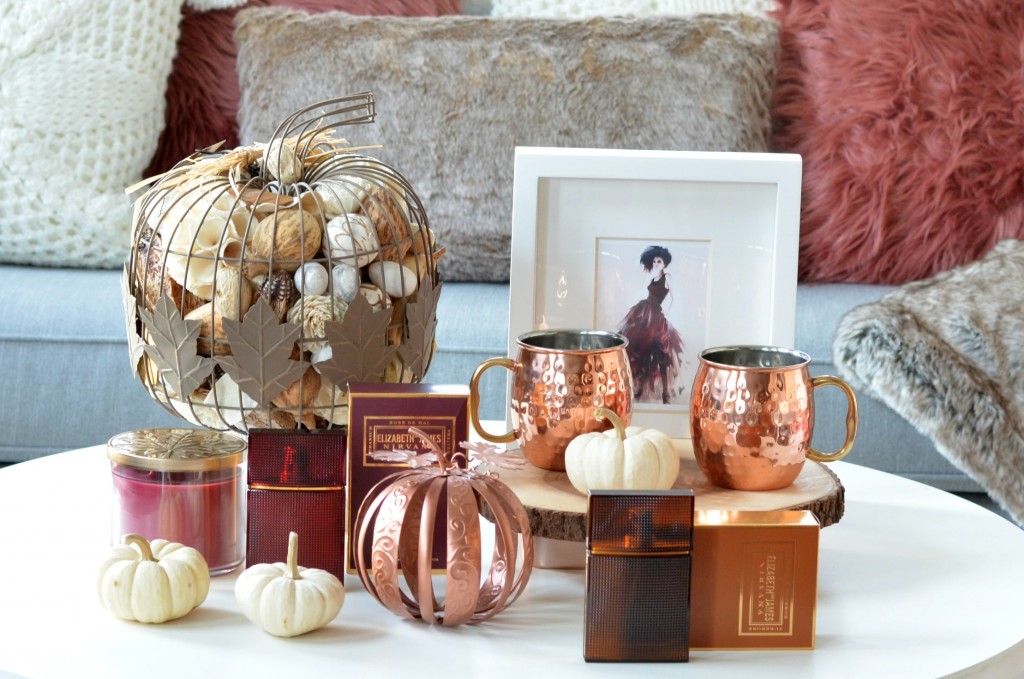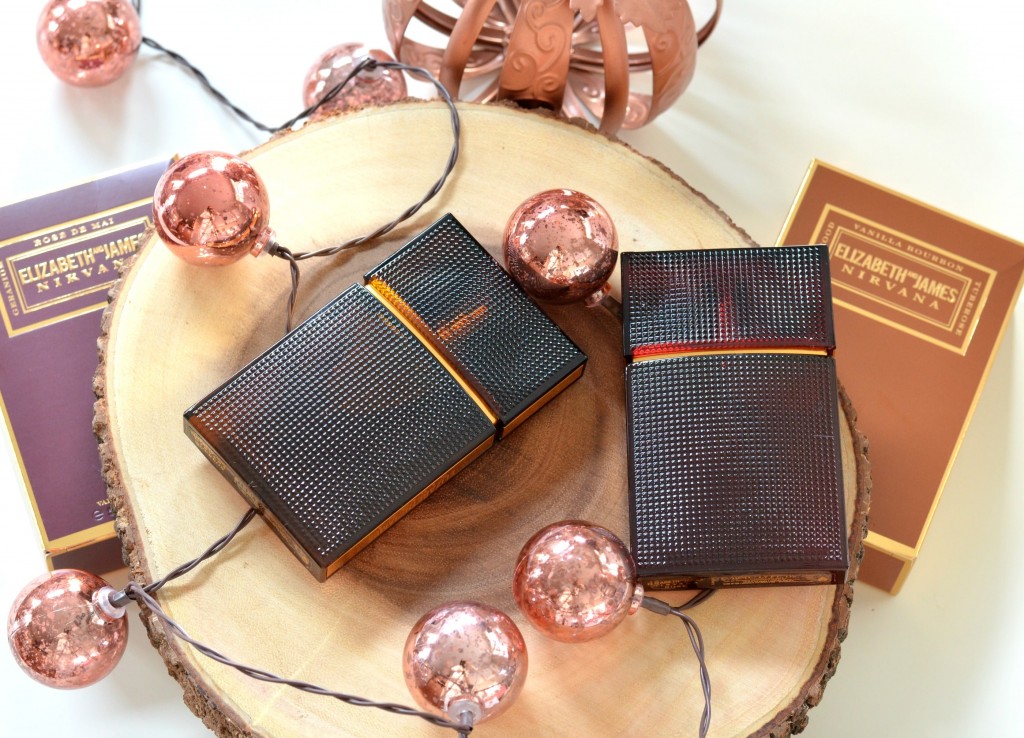 With fall officially here, as much as I hate to let go of summer, it's time for me to put away those light, airy perfumes and switch to something more fall appropriate. Just like fashion, I start to gravitate towards warmer, richer hues that give me a sense of calmness and comfort. I look for a scent that's richer, woodier and more peppery and less fresh and clean. It's been almost 3 years since the launch of Elizabeth and James Nirvana Black and Nirvana White, but the Olsen twins are back at it again with 2 more fragrances to add to their collection. Nirvana Black is still one of my all-time favourite scents, one that I continue to wear all year round, but I was excited to give these two new perfumes a try.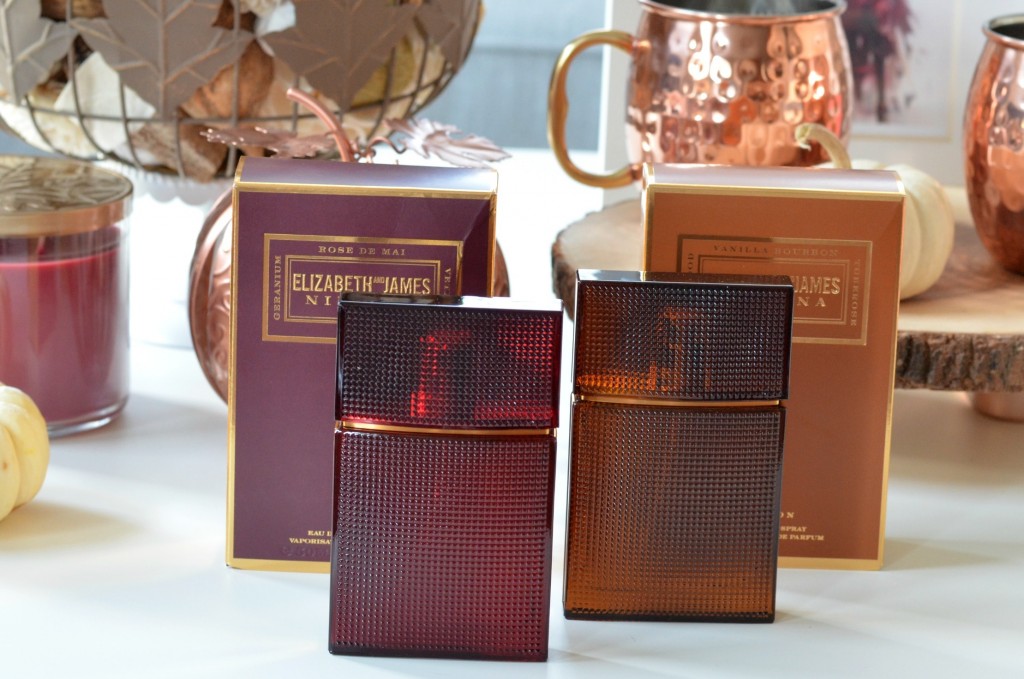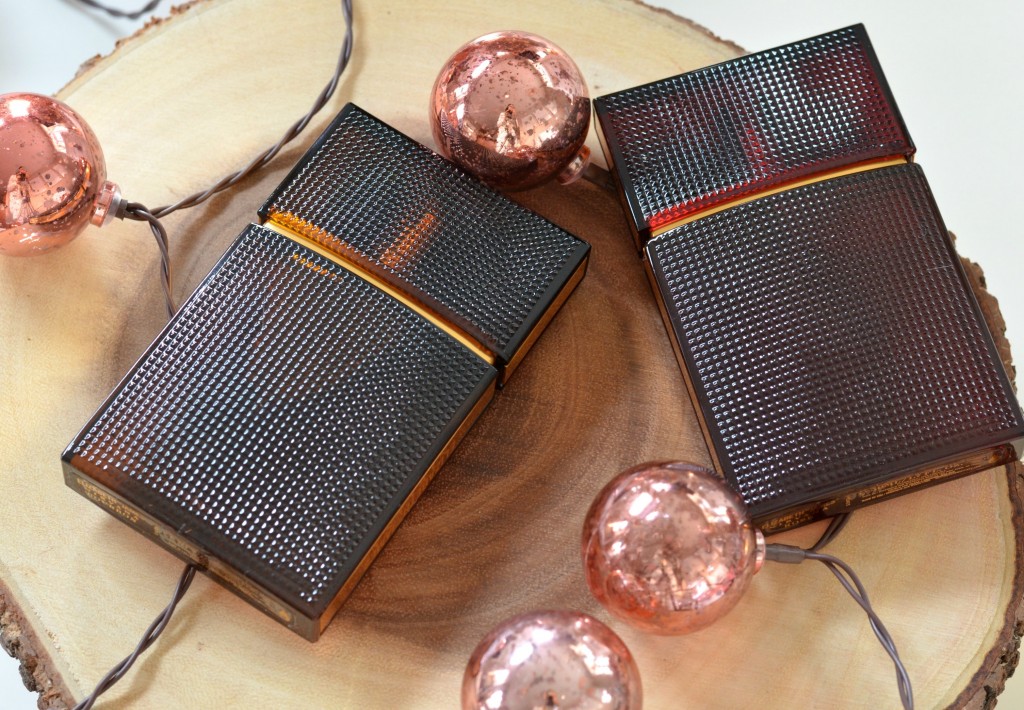 Although I love them both, I fell head over heels for Elizabeth and James Nirvana Bourbon. It comes in the same sleek glass as the original line, only done in a stunning Amber hue. It's an extremely provocative, sultry and passionate scent that's made up of both Bourbon vanilla, tuberose and oak wood. It starts off quite smoky and woody and gives a real sense of relaxation. It reminds me of sitting around a cozy fire in the dead of winter and listening to the wood crackle and burn. It immediately jumps into a sweet vanilla aroma without being sickening sugary sweet. You then get hit with the bourbon, almost as if you pour straight bourbon onto vanilla ice cream or something. Finally, for the dry down, you're left with the white flower of tuberose for a blooming sweet, exotic almost gardenia aroma. It is still prominently smoky for a very rich, masculine and addicting scent.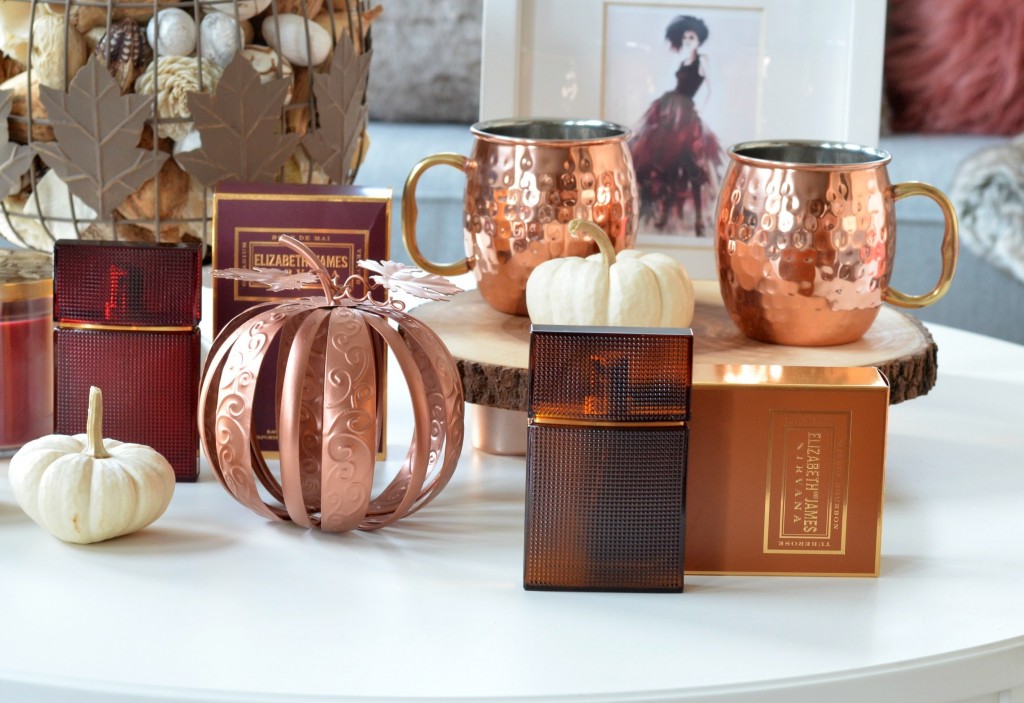 Elizabeth and James Nirvana Bourbon is perfect for those looking for a warm, cozy, sexy, almost unisex perfume. Although it has masculine aspects, like Nirvana Black, I think a lot of women will still enjoy it. Same with the men, since it does have strong woody notes, I can see this appealing to them as well. The combination of all the notes work beautifully together, yet you can easily pick up each note individually. The woody notes, vanilla and bourbon all balance each other perfectly for a complex, unique and inviting perfume. Even though it's quite subtle and faint in nature, it can easily be layered for a more intense effect. It's intimate and would make the perfect perfume for cuddling up by a fire with your loved one on a cool fall afternoon or stormy winter evening.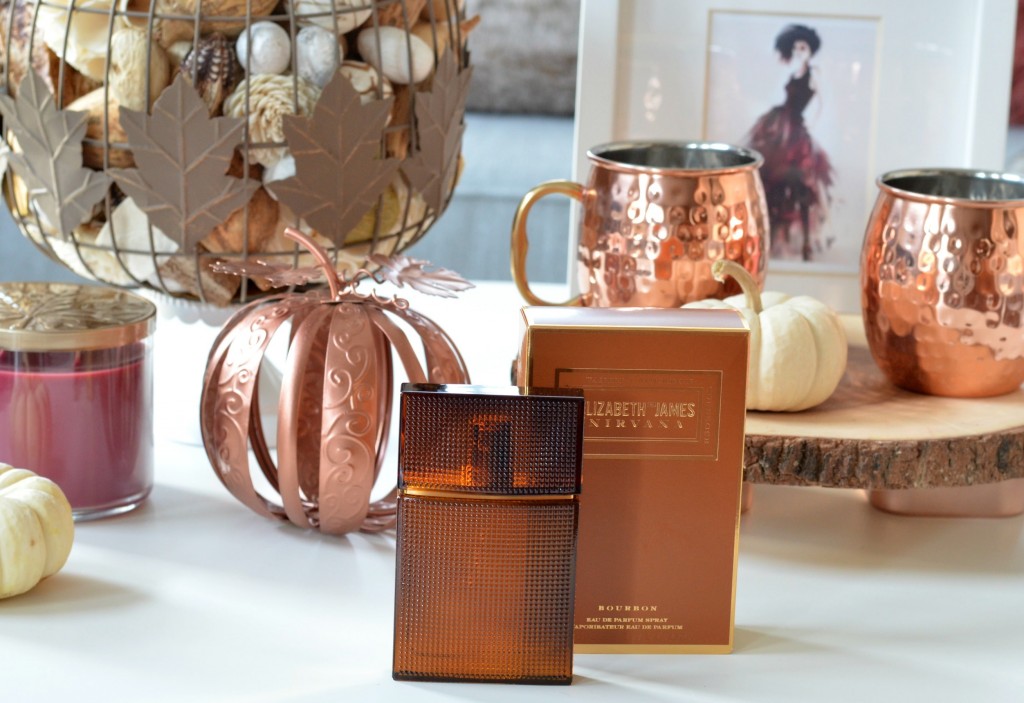 Now, let's talk about the new Elizabeth and James Nirvana Rose. This one caught me off guard and actually kinda surprised me. I don't normally reach for rose scented perfumes, I tend to stick to more masculine, woody and spicier scents like the Nirvana Black and Bourbon, however there's something quite unique about this one that leaves me coming back for more? It's a seductive floral blend of dark rose, rose de mai, geranium and vetiver that's sultry, refined and intriguing.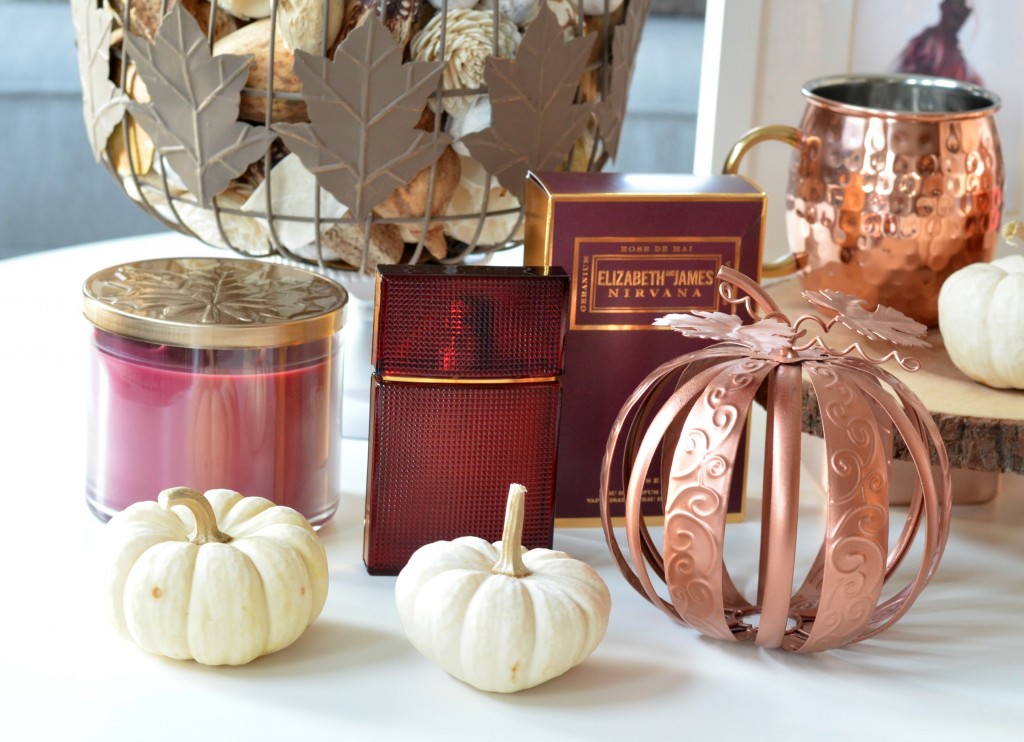 Elizabeth and James Nirvana Rose also comes in the same sleek glass as the original line, only done in a stunning scarlet toned bottle. Upon first spritz, you'll be welcomed by a very strong and sexy rose de maj, that's neither childish nor old-fashion and "grandma" like. Although the rose is the dominate scent throughout, the vetiver gives it a slight earthy, almost grassy aroma. It does have a hint of geranium that's soft and a bit powdery. This is an incredibly sultry, sensual and feminine scent, making it perfect for date-night. Both perfumes retail for $107 for 1.7oz and $82 for 1oz each.