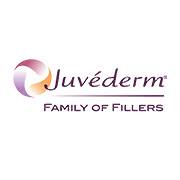 These past few months I've been focusing on my daily skin care routine, trying to find out what works, and what doesn't work for my skin type. I've also been getting monthly chemical peels in hopes of clearing up my breakouts, along with evening out my skin tone and lightening my hyperpigmentation. Of course, these treatments bring up other skin concerns I have, along with other pesky problems I want to address.
Now that I'm in my 30's, I'm slowly starting to see the aging effects and what years in the sun has done to my skin. I'll be the first to admit that I'm not scared of injectable treatments, although I haven't received any yet, but I don't think women should have to hide behind the stigma that comes with cosmetic surgery. That being said, I think injectable treatments are more acceptable and both men and women are embracing these cosmetic treatments. What's wrong with wanting to look as good as you feel on the inside, as you do on the outside?
After doing a little research on fillers I came across the JUVÉDERM Face report that claims 1 in 4 Canadian women currently use, or have considered using cosmetic injectable treatments, and out of those, 80% have actually considered injectable treatments as part of their personal care routine. It's inevitable that as we get older, we'll discover new frown lines, crow's feet, under eye wrinkles and smile lines, and as much as we think lotions, potions and creams will help, I truly believe injectable is the only way to go. I'm not talking about getting so many fillers that you look like an overdone celebrity, I'm just talking enough to leave you feeling more a refreshed version of yourself.
I've been motivated to try fillers from all the research I've done and to the people that I've talked with that are absolutely obsessed with it. I've been wanting to try it for a while now, not only to report back to my readers with my experience, but to maybe pump up my almost non existing lips. Cosmetic surgery is a bit too drastic for me at this point in my life (not to say I won't in the future), so I've been looking into JUVÉDERM.
Before committing to a treatment, I've been using the new JUVÉDERM Virtual Mirror App that allows me to virtually see the potential effect that fillers can have on my skin by looking at the digital mirror. It's photo-realistic, full 3D, at all angles, instantly shows me the volume, plumpness and lifting effect fillers can have on my skin. You simply apply and adjust 10 facial treatment effects as you look in the JUVÉDERM mirror and watch as it tracks facial features like wrinkles, folds and loss of fullness. It instantly provides life-like changes to the skin and is performed 30 times per second resulting in realistic facial aesthetic. You can then share your virtual before and after photos with friends or doctor to get their opinion.
I'll be meeting with one of Canada's leading dermatologist, Dr. Julia Carroll, next month, so if you have any questions you'd like me to ask her, feel free to send me an email at Amber@CanadianFashionista.com
"Disclosure: This post was sponsored by Juvederm, but all opinions on this blog are my own. I also want to thank you for supporting the brands that support my blog."