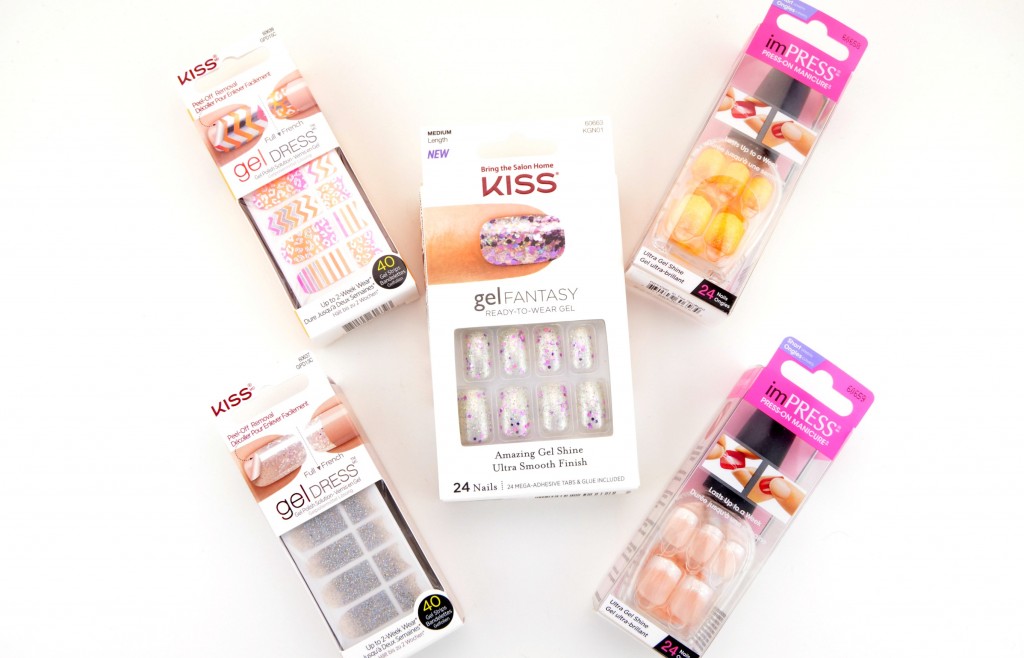 Nail art is huge right now, but if you're anything like me, you have a hard time painting your nails one colour, let alone fooling around trying to create different designs on each nail. Kiss Nails and Broadway gives you salon quality at home for a fraction of the cost. Gel nails are the hottest trend in nails right now and imPRESS Press-On Glitter Manicures, KISS Gel Fantasy Nail and KISS Gel Dress have a ton of fun new designs and styles in their spring collection to pick from.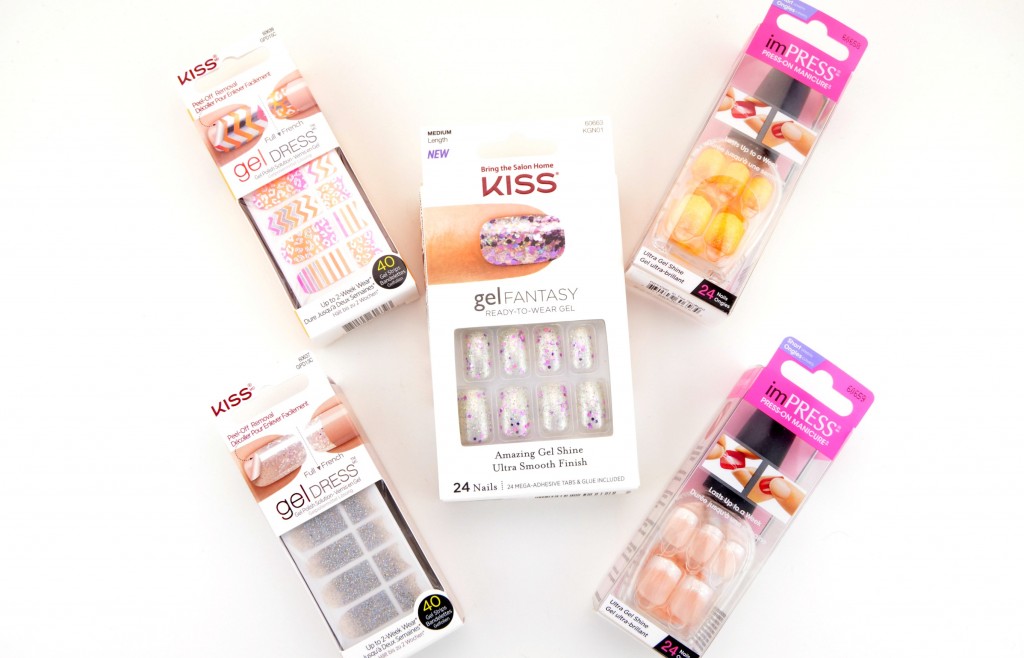 imPRESS Press-On Glitter Manicure by Broadway Nails come housed in a transparent container with a twist off cap, it resemble a nail polish bottle and it opens to reveal the press-on nails on the inside. It gives you salon perfect glitter and ombre manicures in the comfort of your home within minutes. With its no muss, no fuss, no mess and no dry time application, just peel and press and you're out the door.
You first start by prepping the nails with the prep pad that's included in the kit followed by matching your nails to their appropriate size press-on nails. You then peel off the removable tab from the back of the press-on nail and place it tightly to your nail bed and press down. Once applied to the nail, they aren't going anywhere. You can then clip and file them down to desired length, if you like.

It's unique and multidimensional formula gives you the perfect amount of glitter and ombre effect on every nail in vibrant, gel like colours and shine without a LED lamp. It features an advance adhesive technology that lasts for weeks without damaging your natural nails. It's available in 6 new glitter and ombre patterns, Glitz & Glamour, In The Spotlight, One Shine Day, Bright As A Feather, Lighten Up and Shimmer with 24 nail covers in 12 different sizes in each package for $10.99.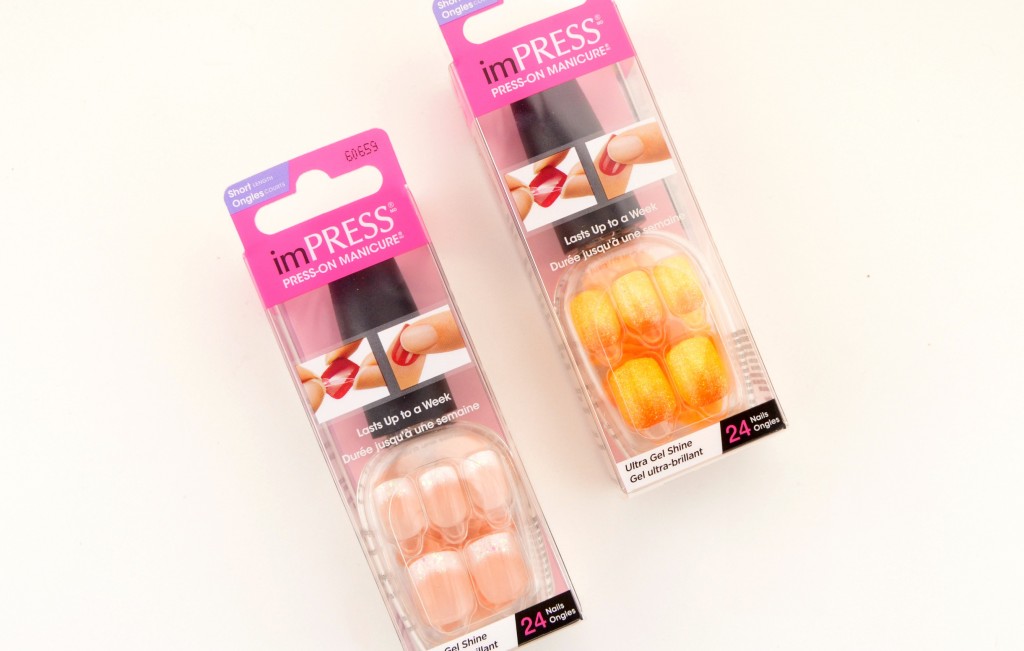 KISS Gel Fantasy Nail Kit is perfect for the girl that loves glitter and confetti nail-art, but hates the removal process. It's unique and multidimensional formula provides a lustrous, gel like shine without the use of a LED lamp. You apply this with either the adhesive tabs or glue that's provided in the kit and then just soak or peel them off when finished. It's a lot quicker and easier than removing traditional glitter polish and can last for up to 7 days. It's available in 6 new glitter designs, Charmed Life, Fanciful, Freshen Up, Painted Veil, Rock Candy and To The Max in short and medium nail length with 24 nails done in oval and square shapes in each package. It also comes with 24 mega-adhesive tabs and pink gel glue for easy application. It retails for $10.99.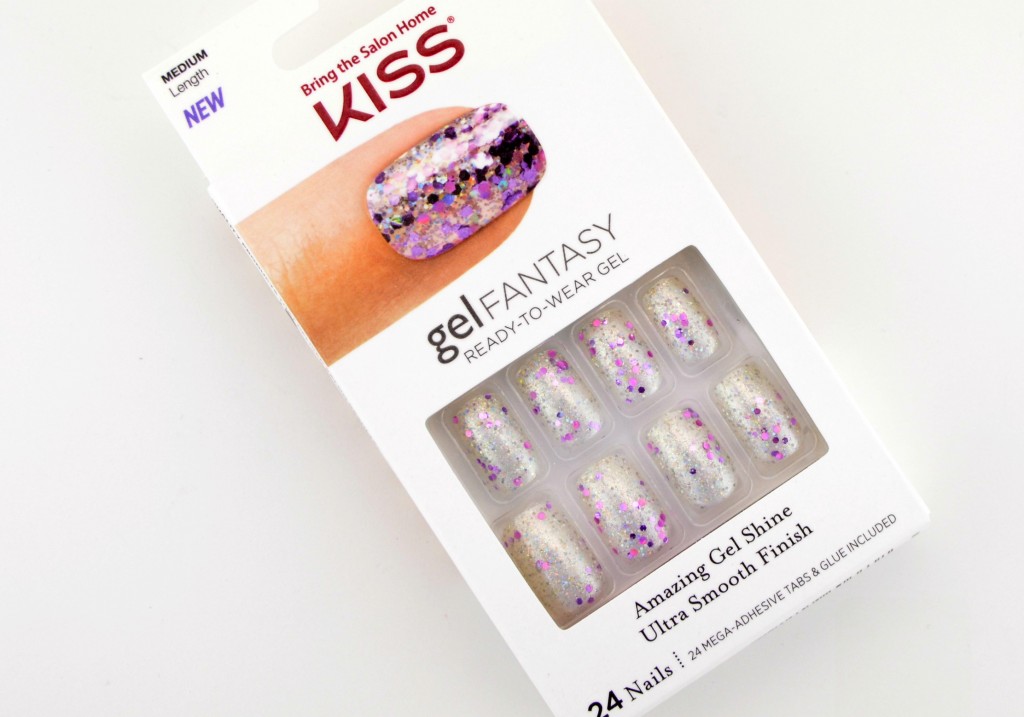 KISS Gel Dress gives you the option of an instant gel manicure within minutes without the expensive price tag of a salon or the tedious removal process. It features an instant peel-off gel strip that helps to protect your nails, is designed for easy removal with no acetone needed. Its long lasting formula allows you to wear them for an entire week or you can apply Kiss Double Up Top Gel (sold separately) and cure it under a LED lamp for nails that will last 2+ weeks.

To apply KISS Gel Dress just prep your nails with alcohol or nail polish remover, choose the size that best fits your nail, apply it as closest to the cuticle as you can and smooth away. You then fold down the nail strip over the edge of your nail and file off the excess. Don't be afraid to cut the decals and art strips into different shapes and sizes and have fun mix and matching the textures and patterns to create your own unique, one of a kind look. It's available in 17 different designs with 40 gel strips, (20 gel dress strips and 20 art strips or French tips) a wipe and shine pad, a nail file, a manicure stick and instruction booklet. It retails for $6.97 and is sold at Walmart, London Drugs, Jean Coutu, and Target.