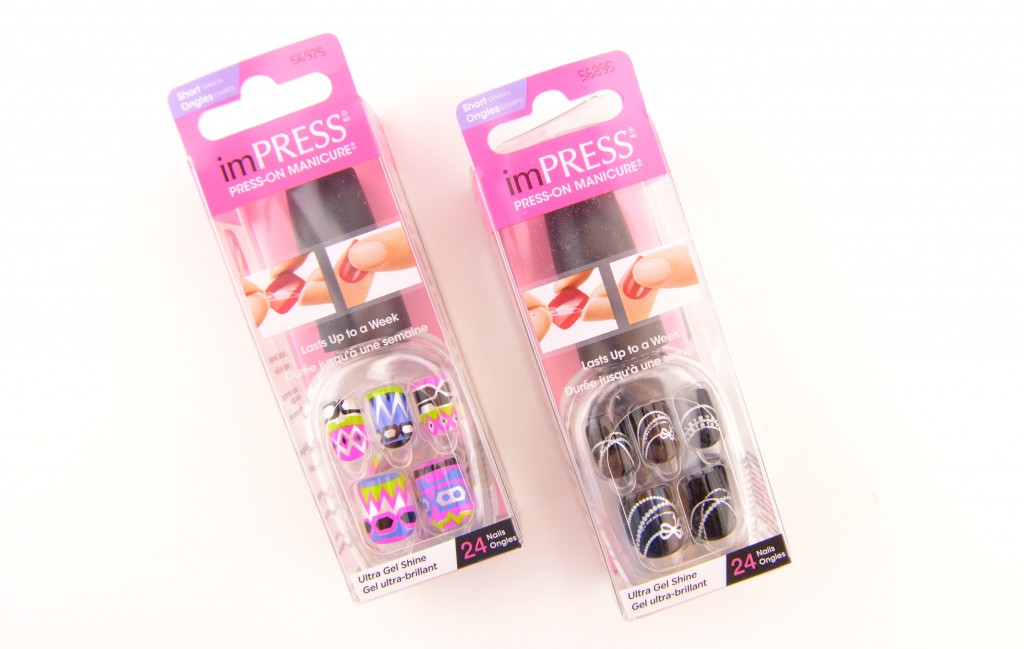 Professional looking nails in minutes

Each season I get excited to see the new releases from imPRESS Press On Manicure by Broadway Nails. Always on trend, always the latest styles, and always there for us when we're in a hurry. This Fall, the brand has come up with 6 new prints and patterns that will sure be a welcoming addition to your ever growing press on nail collection. These no muss, no fuss, no dry time applications, will have you looking like you've just returned from the salon, with professional looking nails within minutes. Each kit, which just happens to be packaged in the cutest transparent nail polish bottle style container, contains everything you need for a mani at home. The twist off cap keeps the press-on nails neat and tidy, without the worry of losing any.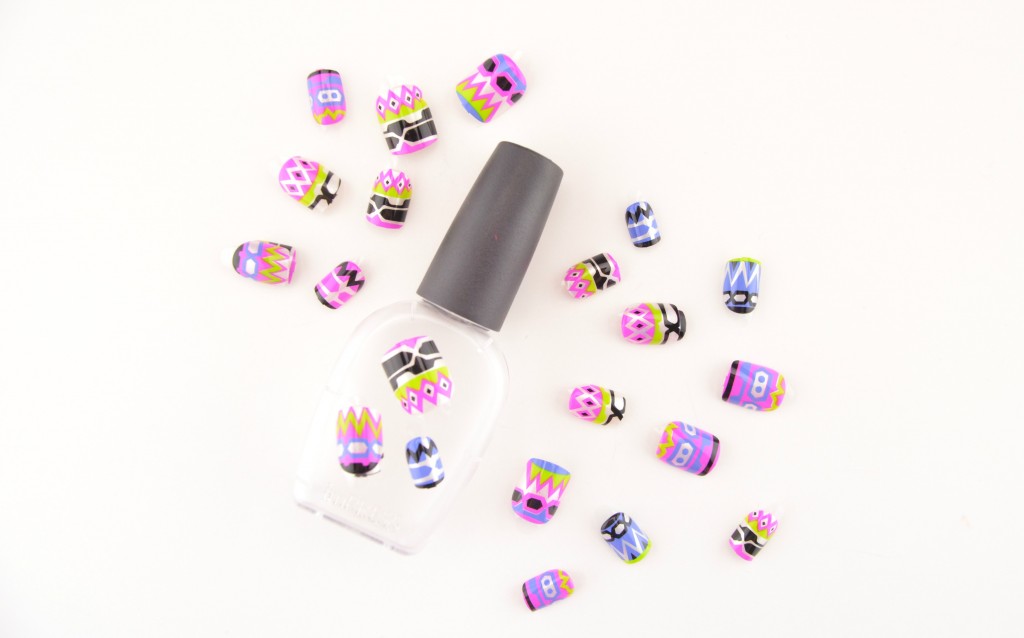 The application process couldn't be easier, just prep the nails with the prep pad, match each nail to the appropriate press-on nail size, peel off the back and press it onto the nail. Simple, right? You can also clip and file your nails to your preferred length and style. Once in place, these should last a solid week, or more. It features an advanced adhesive technology that helps guarantee your nails will look perfect for days, without damaging your natural nails. I'm pretty "impressed" on how long they actually last on the nails and how easily they're removed.

imPRESS Press On Manicure by Broadway Nails in Vamp It Up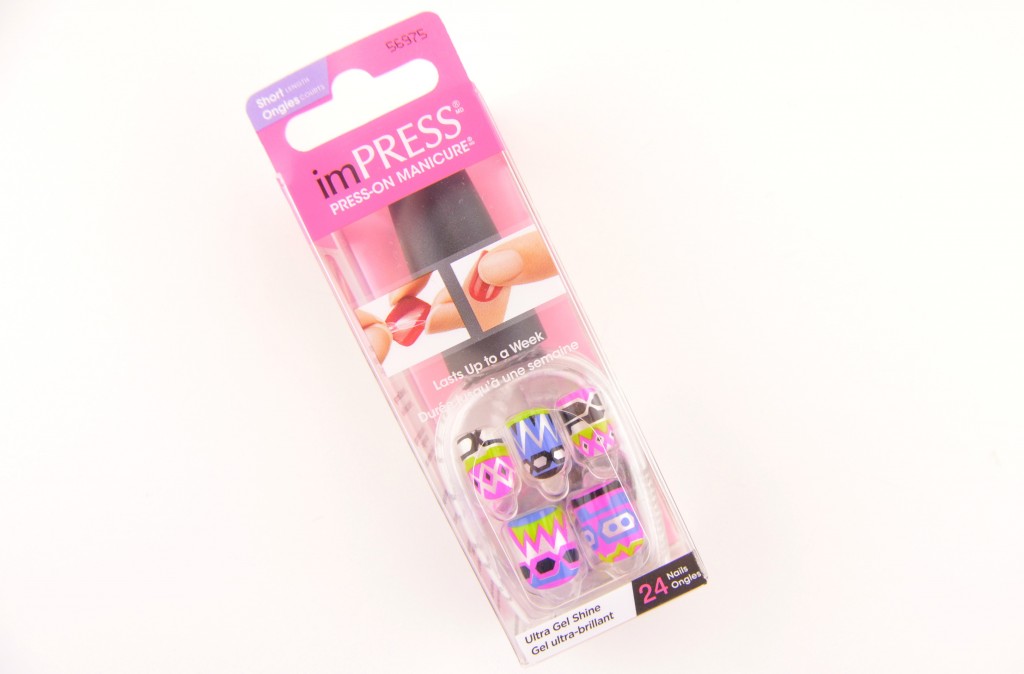 imPRESS Press On Manicure by Broadway Nails in Dancing Queen
imPRESS Press On Manicure by Broadway Nails is also in 4 other new designs, Night Fever, WinkWink, Glitz & Glamour and In The Spotlight with 24 nail covers in 12 different sizes in each package for $10.99. If you liked this imPRESS Press On Manicure by Broadway Nails Fall 2014 Review, you might also enjoy Neon imPRESS Press On Manicure and imPRESS Press-On Glitter Manicures