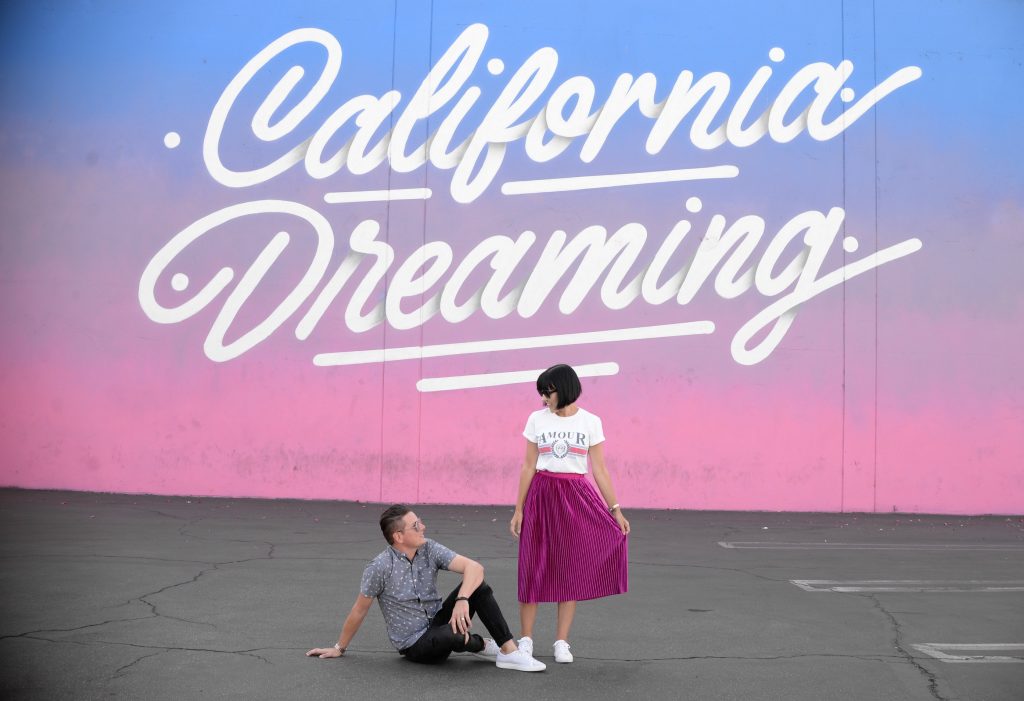 Most Instagram Worthy Places in LA
From celebrity homes, to dreamy movie-sets, to museums, murals, a chic coffee shop, LA is no doubt one of the most instagrammable places in the world. There's magic behind every corner, and photo ops just waiting to happen. Whether you're looking to setup your Instagram, or you're just a girl who loves taking pictures, LA is the best to be. Today, I'm sharing the most Instagram worth places in all of LA. Be sure to check out all these instagrammable places in Los Angels next time you're visiting California.
Start the day with the best view of the Hollywood sign, in my opinion, at 6000 Mulholland Hwy. Keep in mind, this is a residential area, so be mindful of the home owners and don't park in front of their driveways or make too much noise. You'll come across a teal gate, that although seems under a locked keypad, it actually operates on a timer that automatically unlocks between sunrise and sunset. Take a few steps along the paved road just beyond the other side of the gate and you'll come face to face with the iconic sign… no hiking required.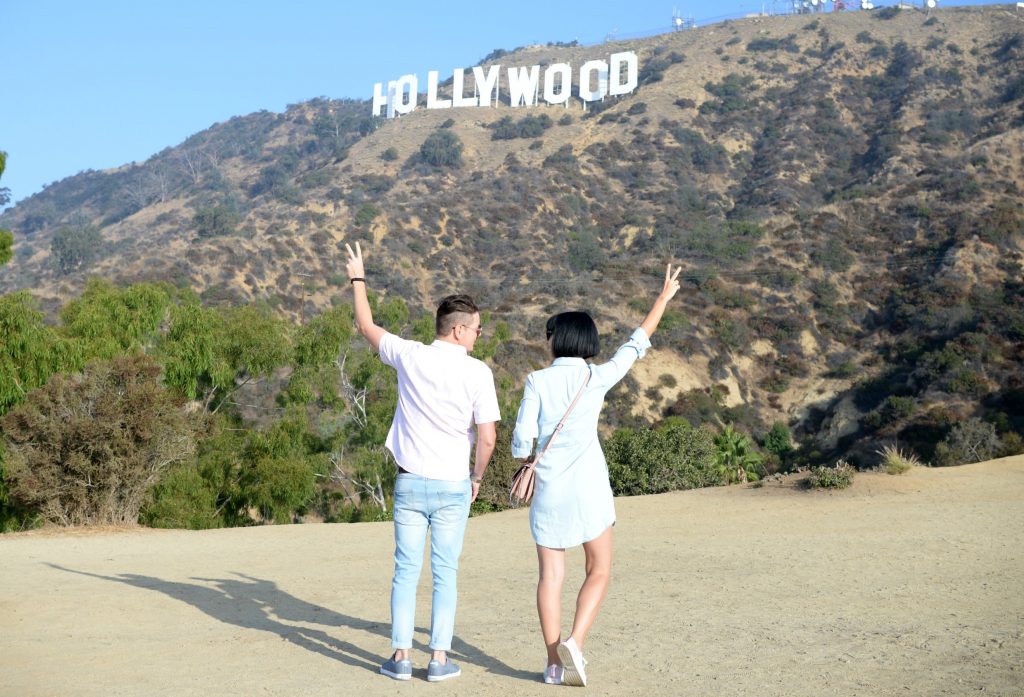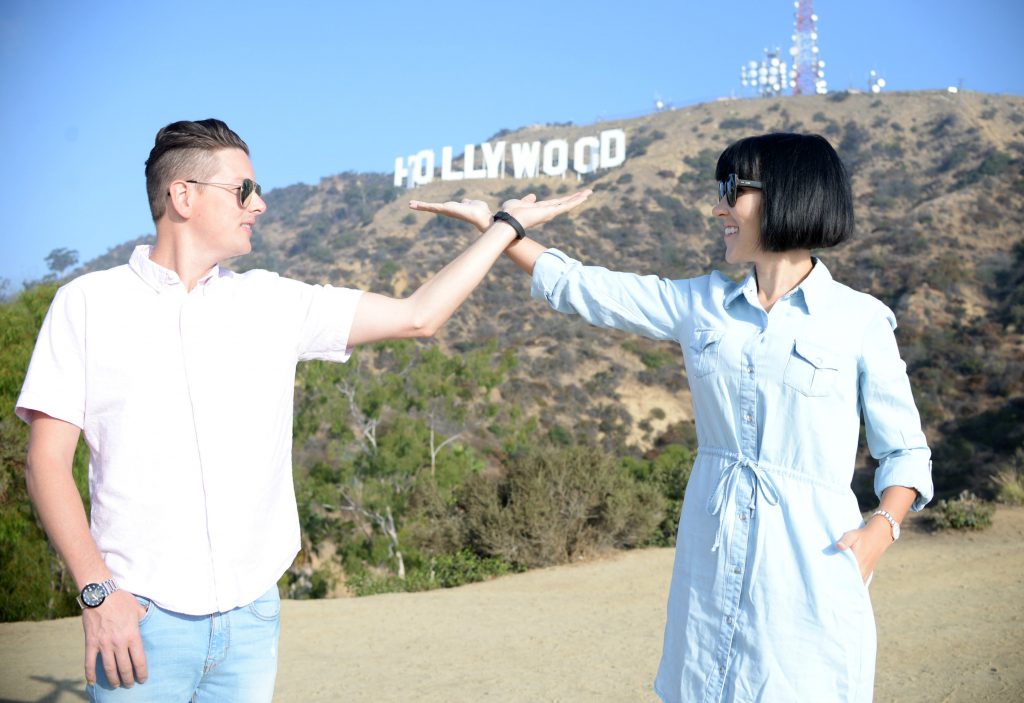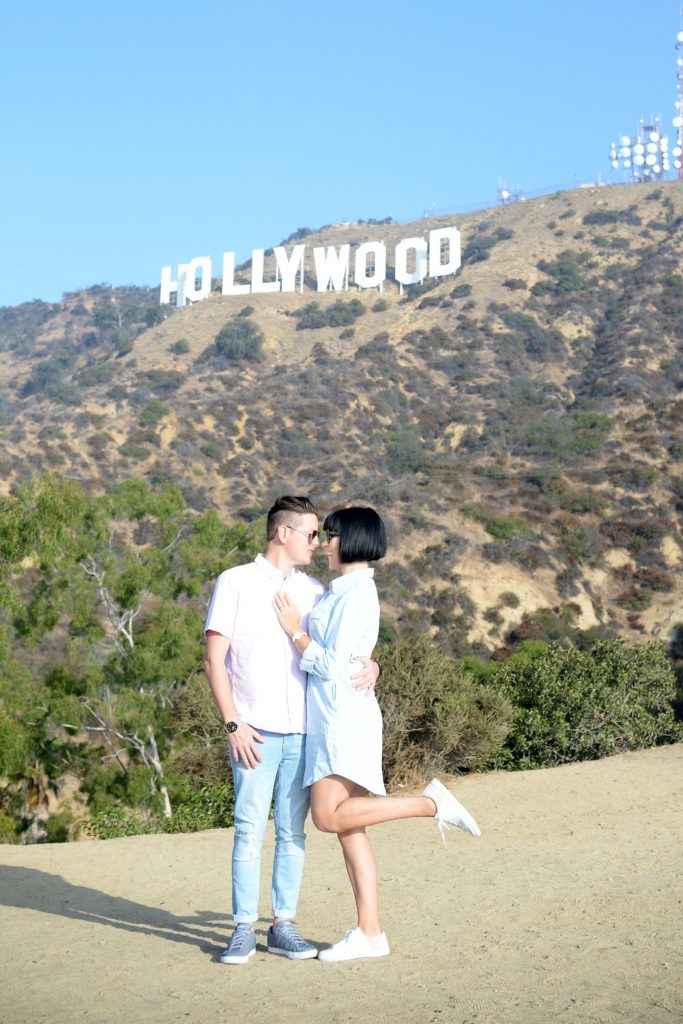 Rodeo Drive in Beverly Hill is a must-see destination when visiting the City of Lights. If you're in need of a little retail therapy, this is where you'll find some of the world's most elite and greatest brands. While you're in the area, be sure to visit the iconic Beverly Wilshire Hotel on Wilshire Boulevard where you can recreate some of your favourite moments from Pretty Woman.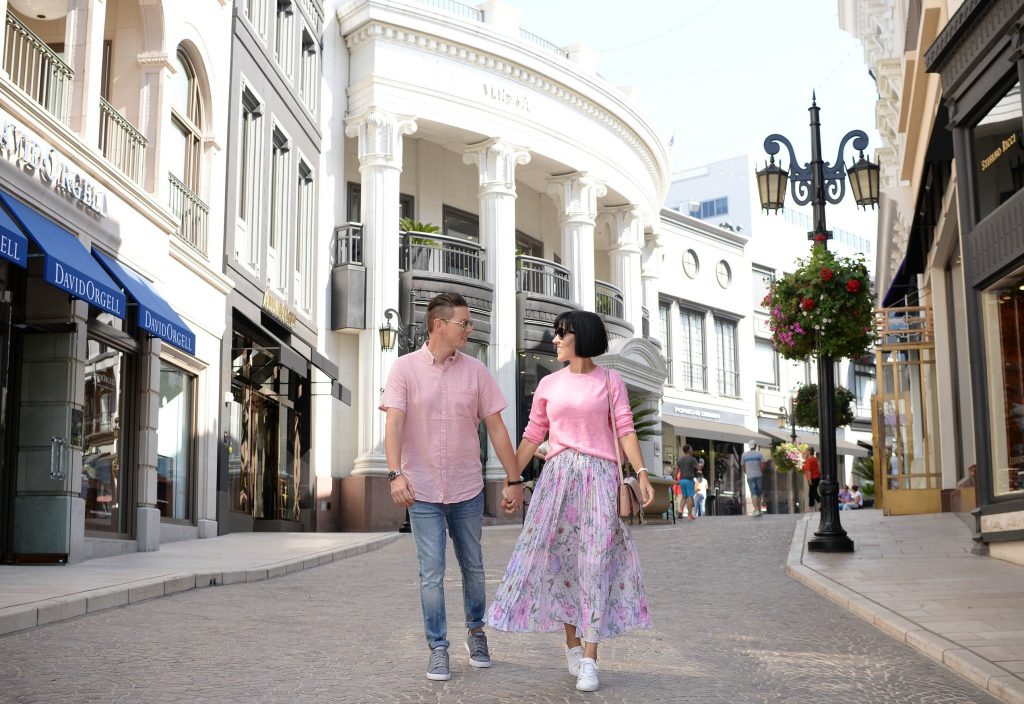 A trip to Beverly Hills wouldn't be complete without a stop at Beverly Gardens Park. This just so happens to have the famous Beverly Hills Sign, surrounded by a lily pond.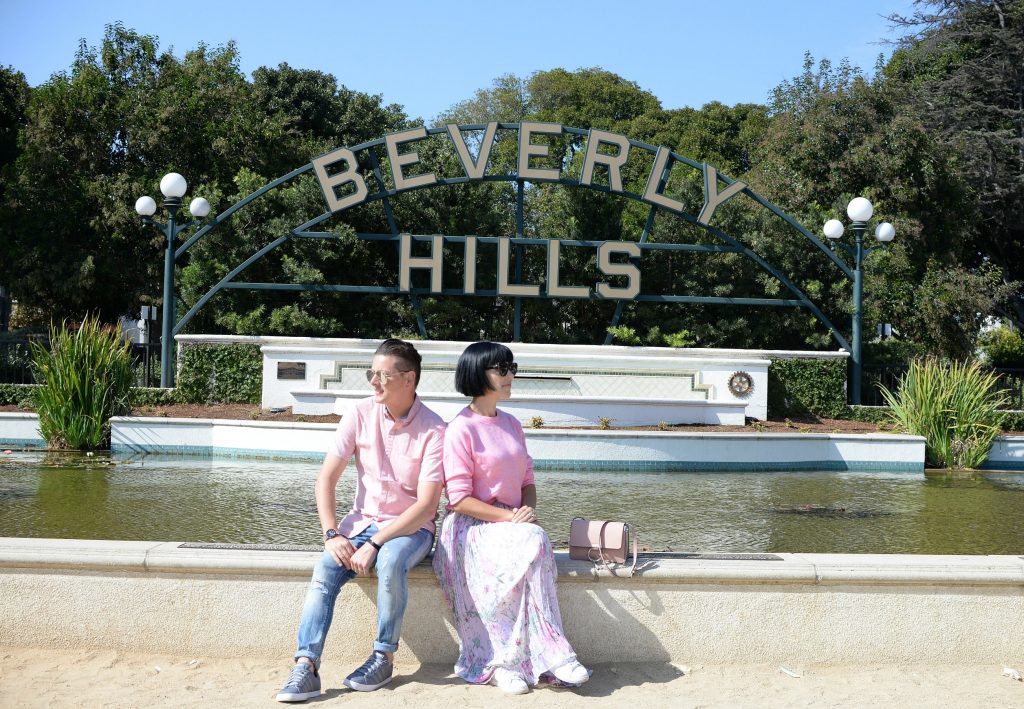 Just down the street from Rodeo Drive and the Beverly Hills Sign, you'll find perfect lined palm trees. Beverly Blvd. and Santa Monica Blvd. are the perfect places to snap those palm trees that everyone searches for when they come to Los Angeles.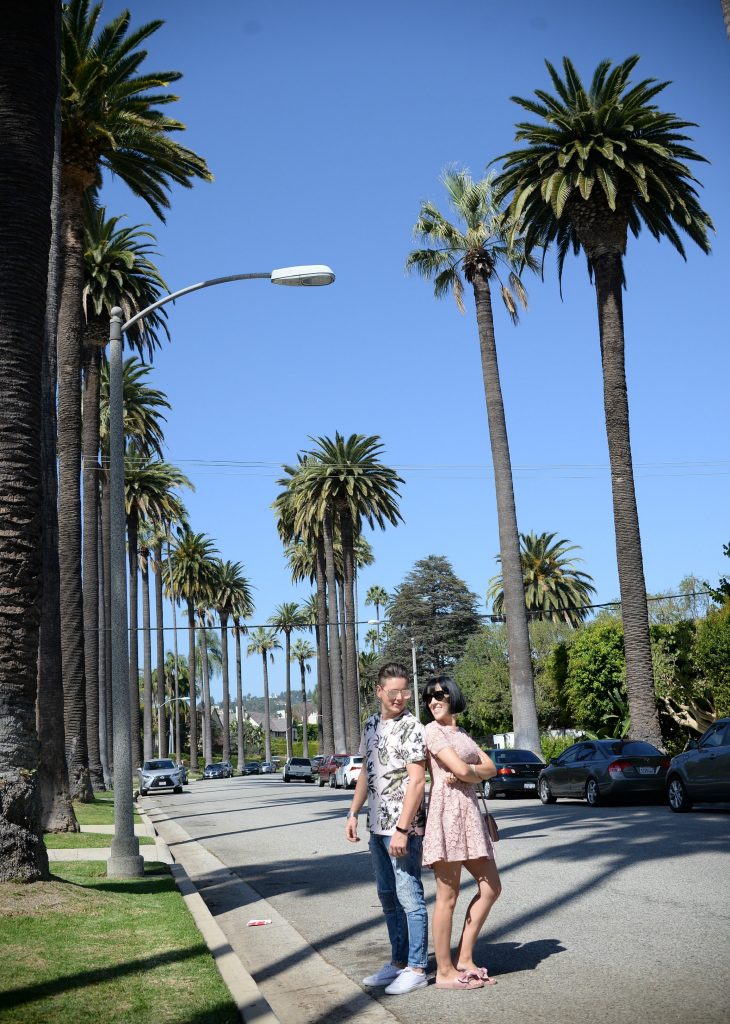 The Los Angeles County Museum is quite the popular spot for tourists and bloggers, and with good reasons, just look at those stunning light posts. I highly suggest getting here early, before the crowds, if you want those beautiful images without a ton of people in them. LACMA is located at 5905 Wilshire Blvd, Los Angeles.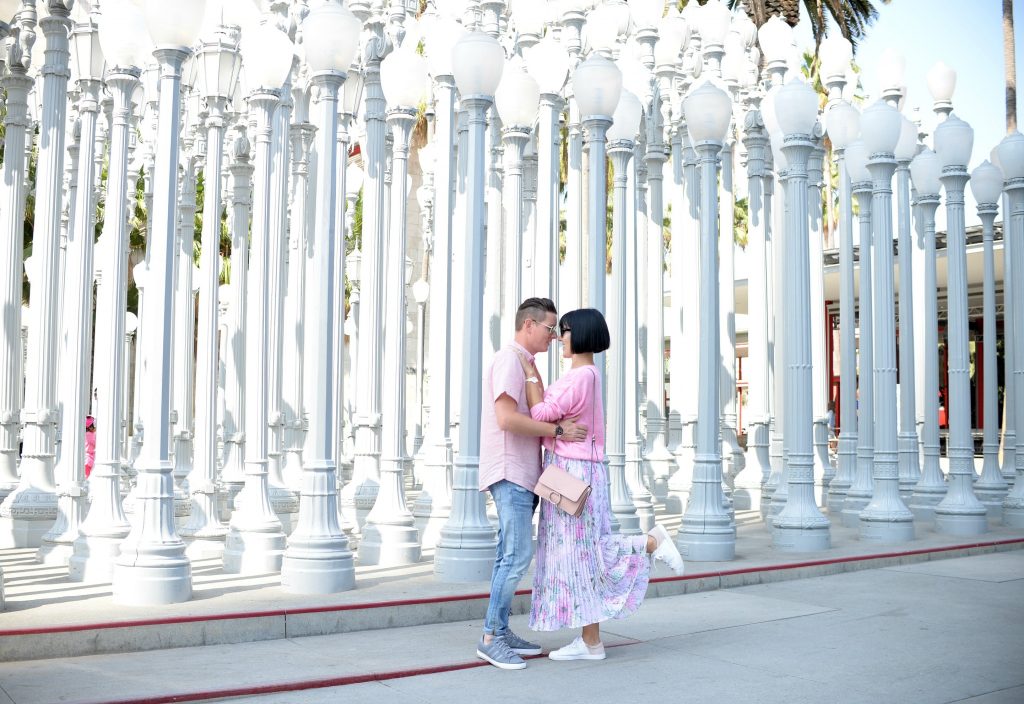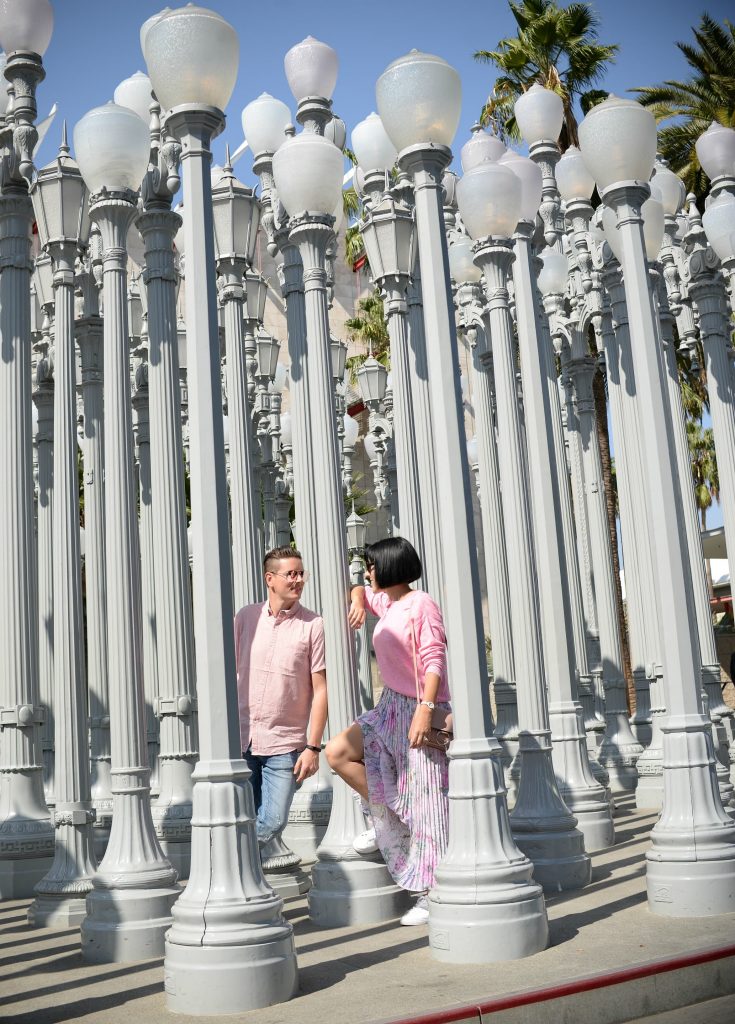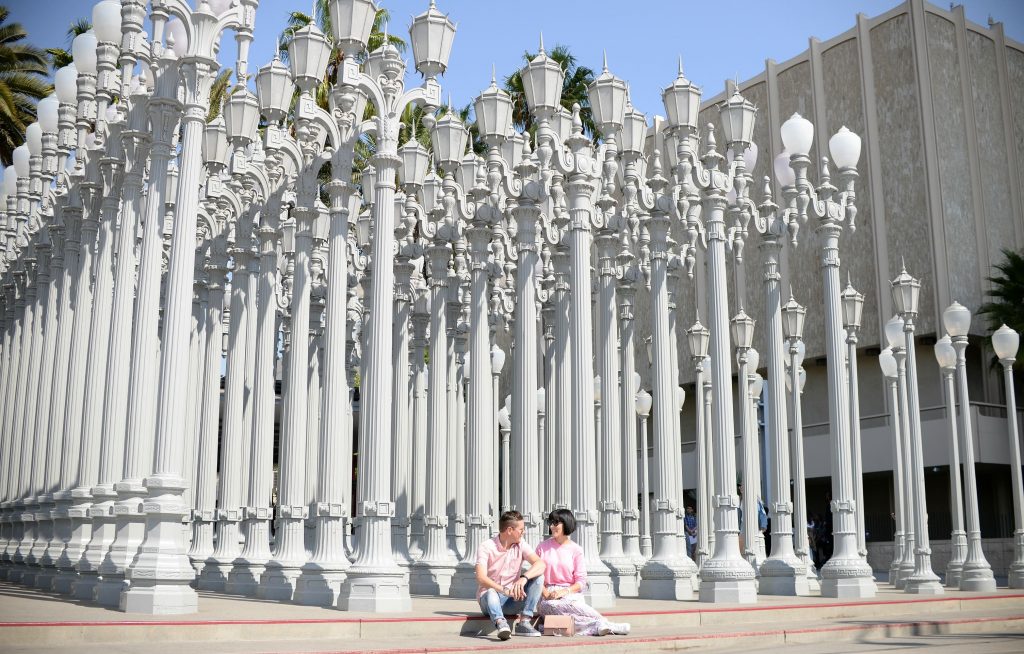 Another favourite would have to be the Santa Monica Pier. It's one of the most instagrammed places in California and of the top 10 places to visit in the world. Be sure to take a spin on the Ferris Wheel, to get an aerial view of the coastline, and then snap a photo near the end of the historic Route 66 sign. From food, games, attractions, to beach views and endless fun, it's no wonder why this is a tourist hot-spot. It's located at Santa Monica Pier, 200 Santa Monica Pier (at Ocean Avenue).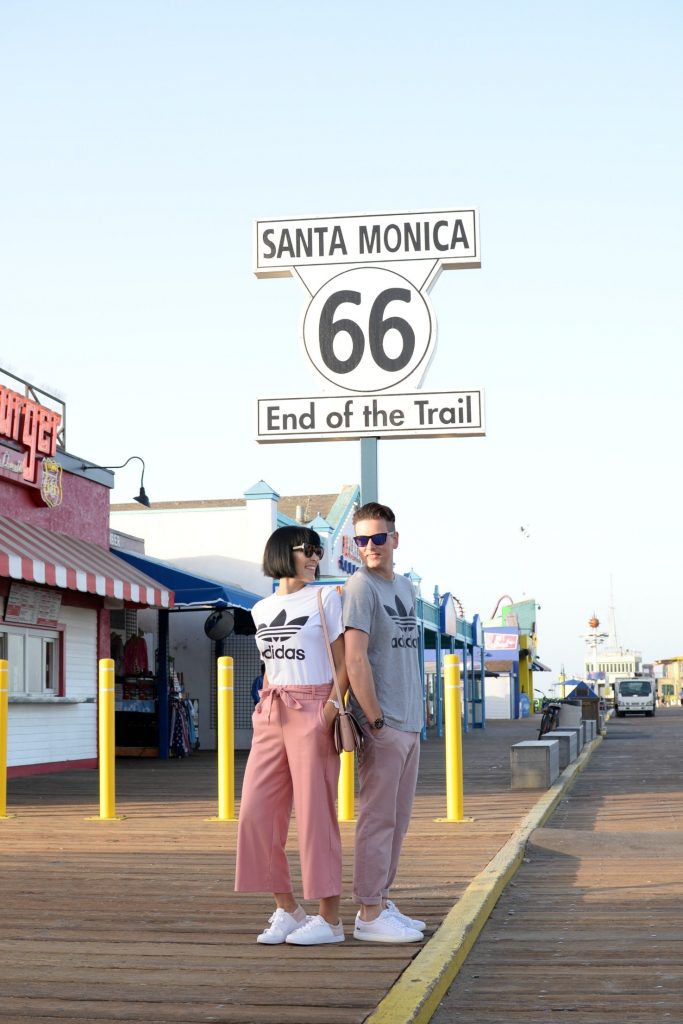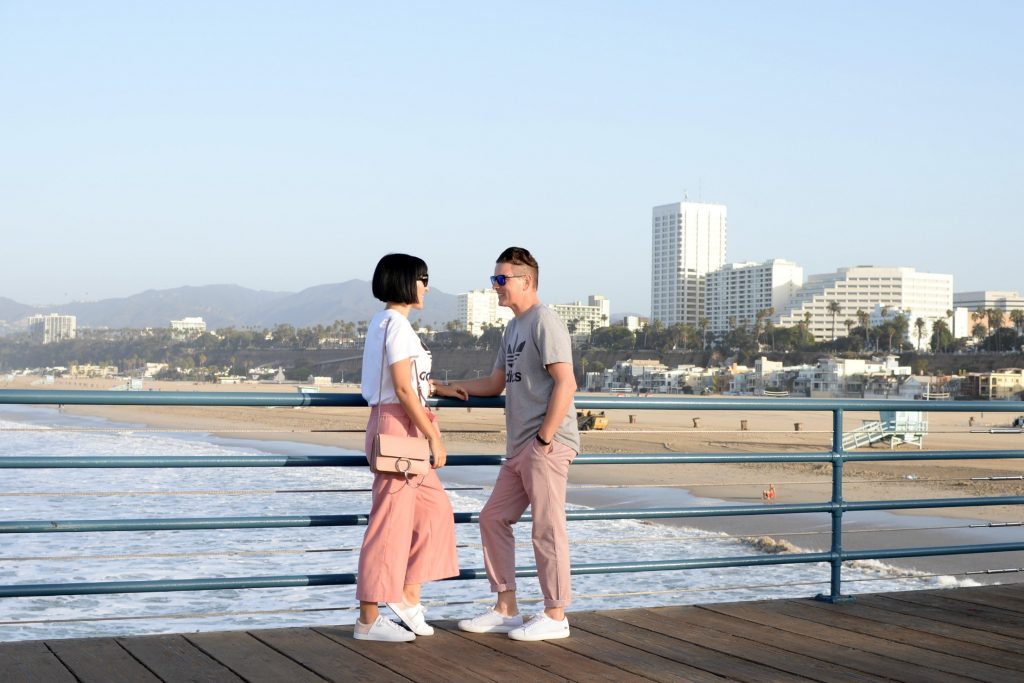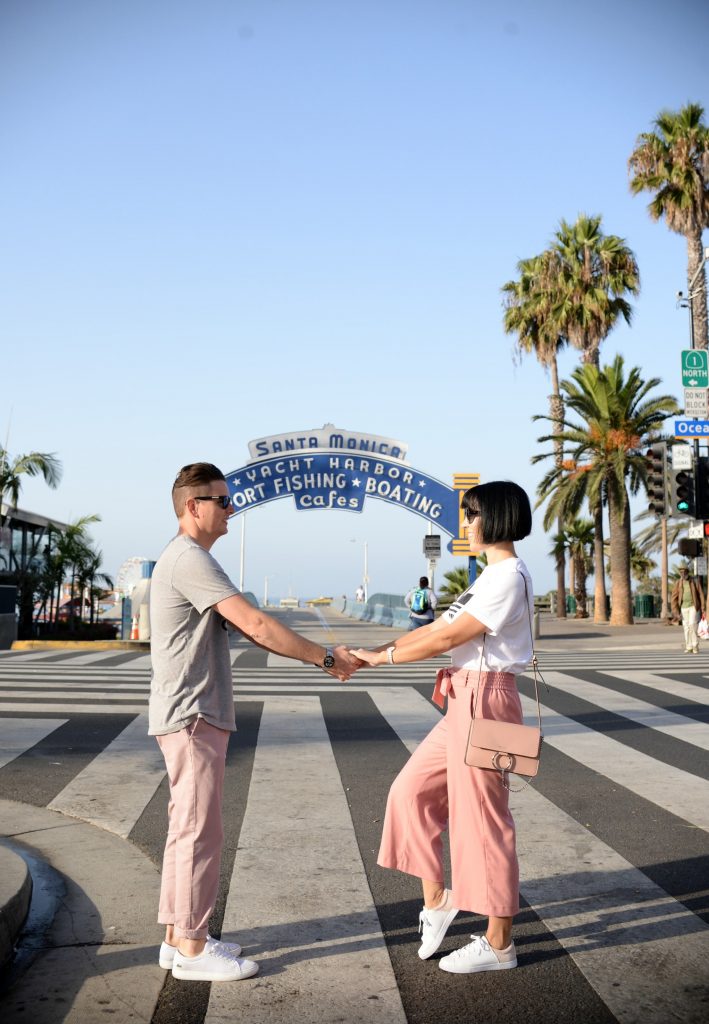 Speaking of beaches, Venice Beach is another spot for Instagram-worthy photo opportunities. From its famous boardwalk to its colourful characteristics, to its picture-perfect sunsets and endless sandy beaches, Venice Beach has it all. Whether you're looking for an outdoor gym to get your workout on, to electric shops found nowhere else in the world, to its surf-worthy big waves, this oceanfront city offers a little something for everyone. Be sure to strike a pose in front of the Venice sign, rent a bike along the boardwalk or hit up Abbot Kinney for endless shopping.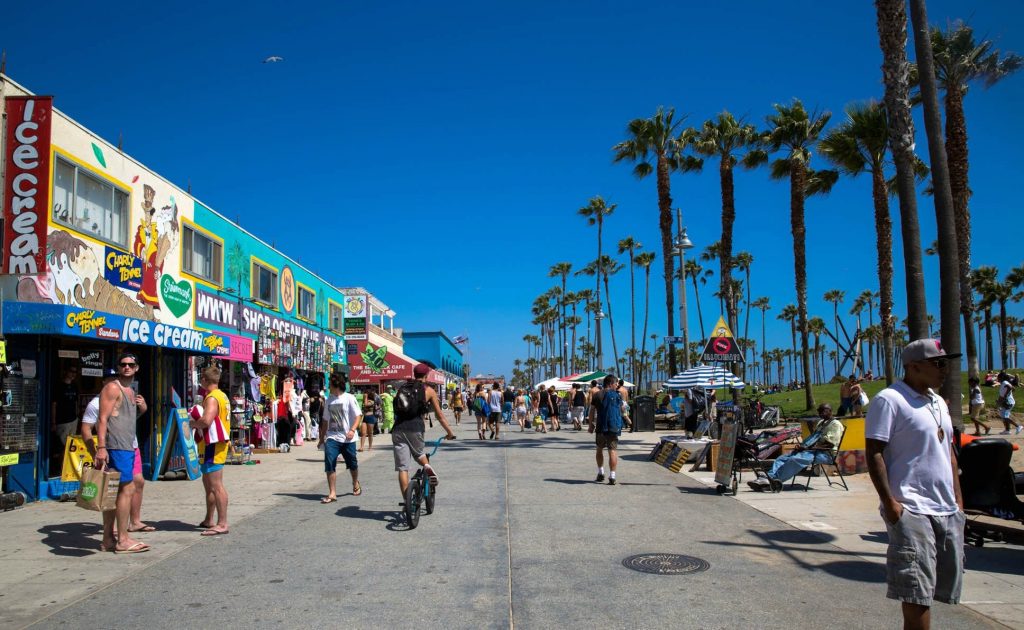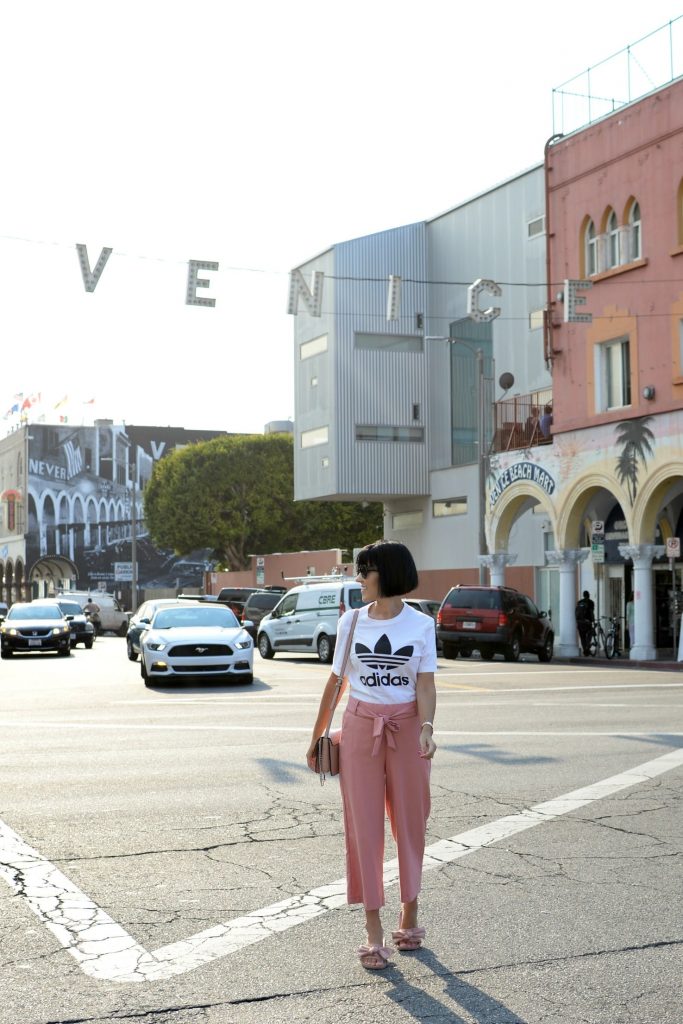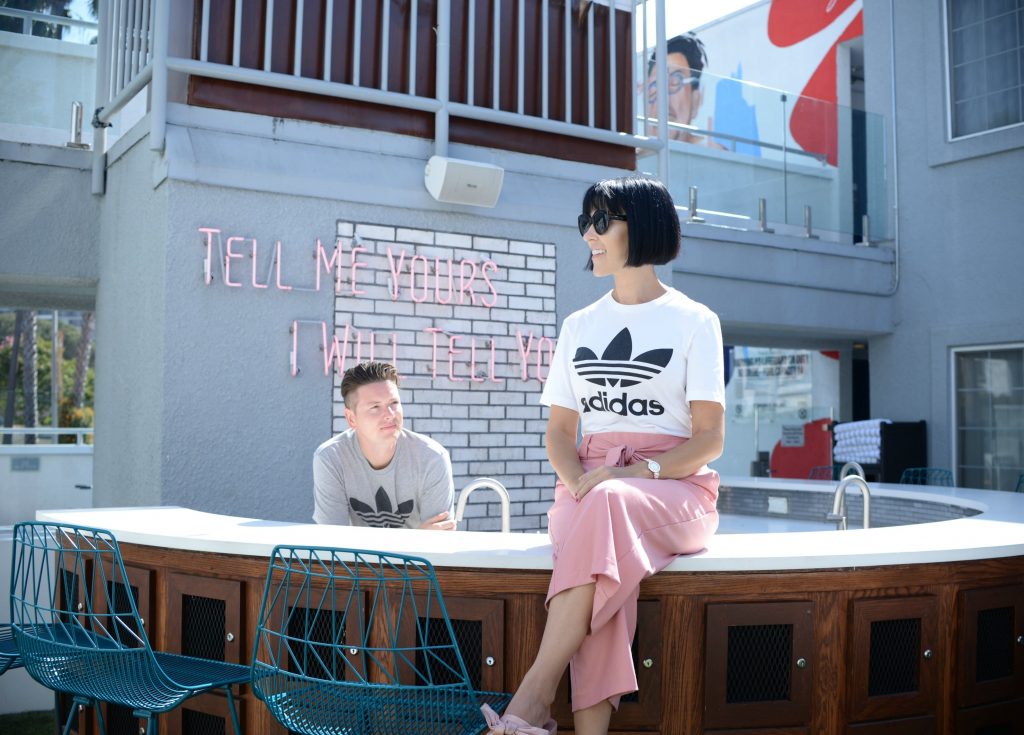 Let's kick the murals off with my favourite, and one of the most iconic walls in all of LA…the pink Paul Smith wall. Without question, it's probably one of the most Instagrammable places in Los Angels, and a fave amongst Instagrammers. It's located at 8221 Melrose Ave, Los Angeles.

Although the Made in LA Sign on Melrose is a bit of a cliché, it's an easy pit-stop to make while you're shopping on Melrose. It's located at 8025 Melrose Ave.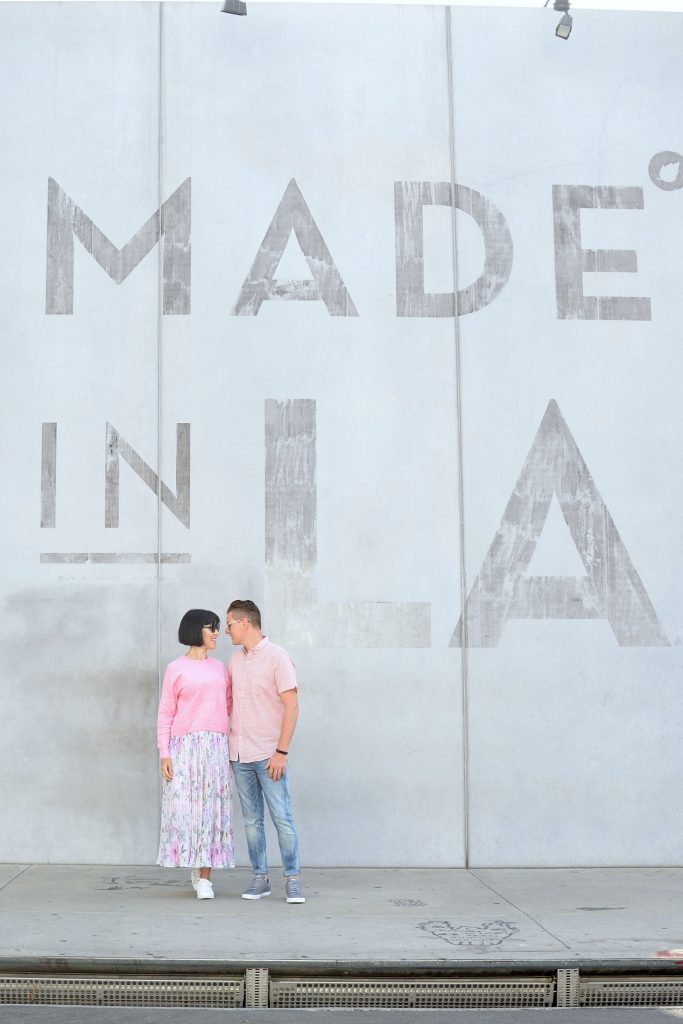 California Dreaming Mural is another favourite, thanks to its 80's styled water colours and super cool front. It's located at 3485 La Cienega Blvd, Los Angeles.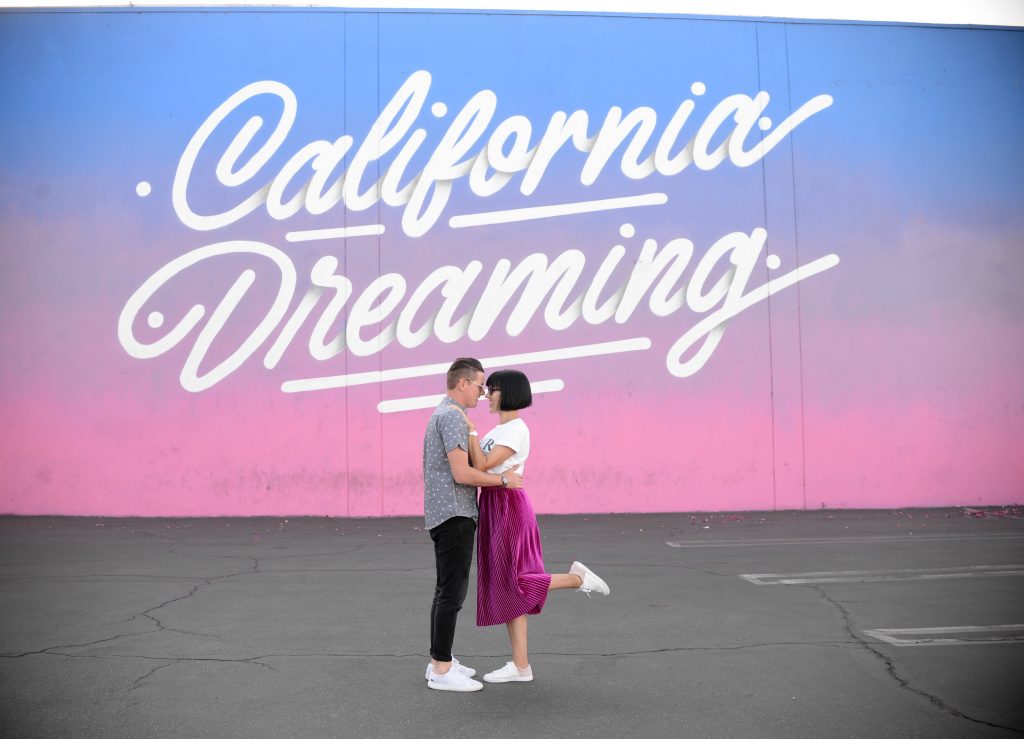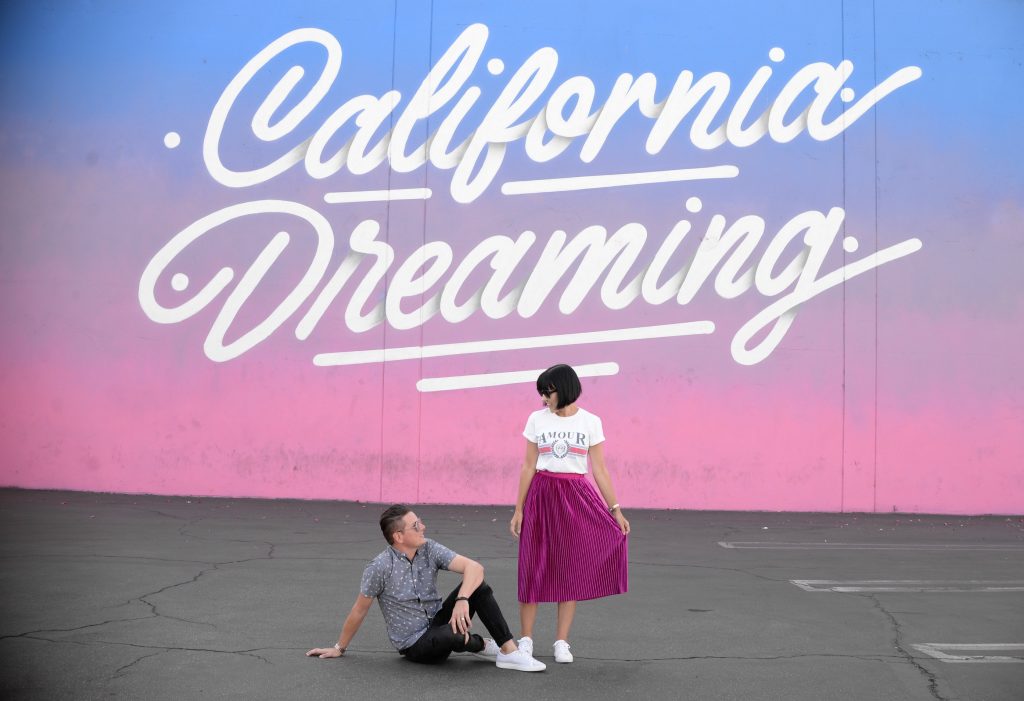 The brightly painted rainbow Micheltorena Stairs are tucked away from the main road, but a really fun place to snap a few photos. It's located at 3324 Sunset Blvd, LA.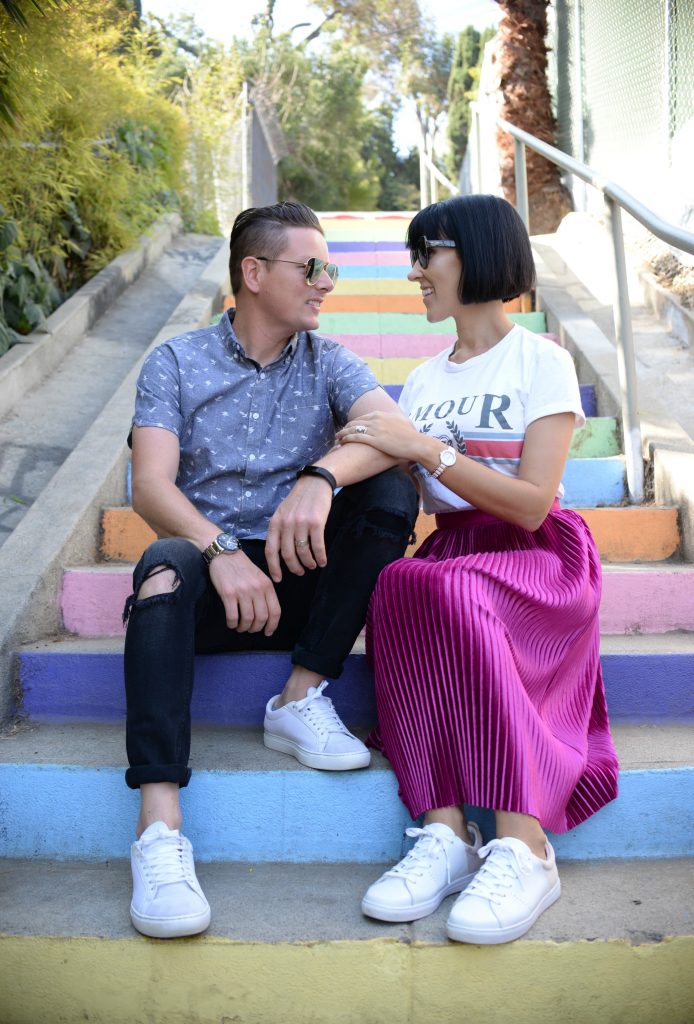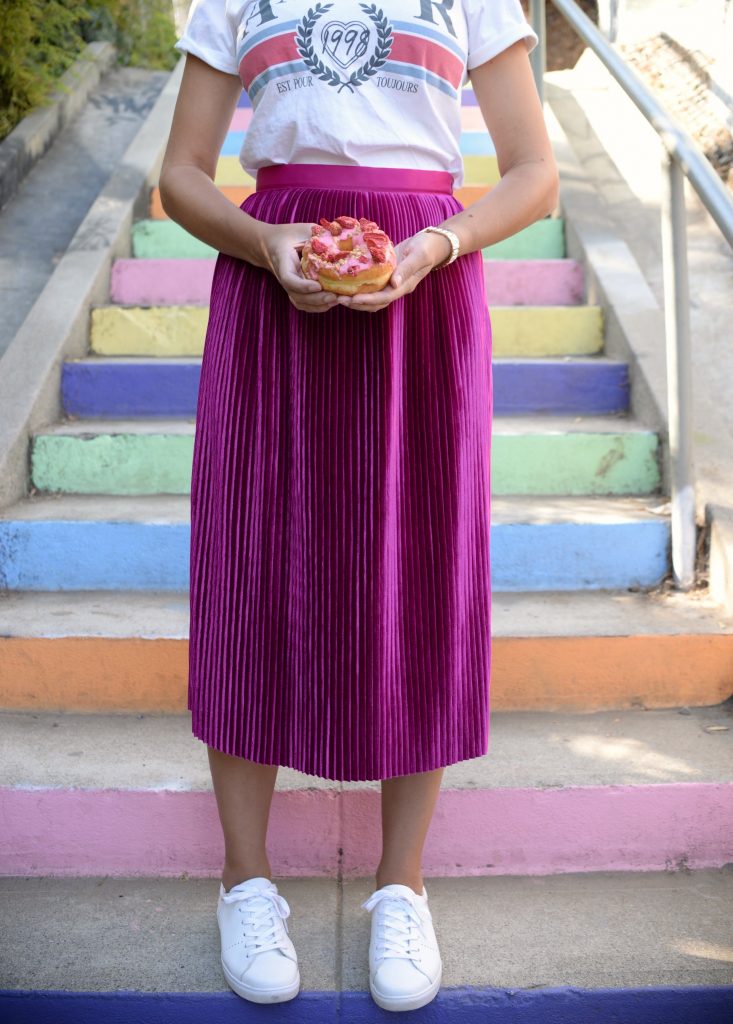 "Angel Wings" by Colette Miller is another iconic mural in LA. I'm sure you've seen these wings all over Instagram, as she paints angel wings all over the world. They represent love, peace, kindness, compassion and hope. Although there are wings spread out all over the Los Angeles area, my favourite is located at 8401 W 3rd Street, LA.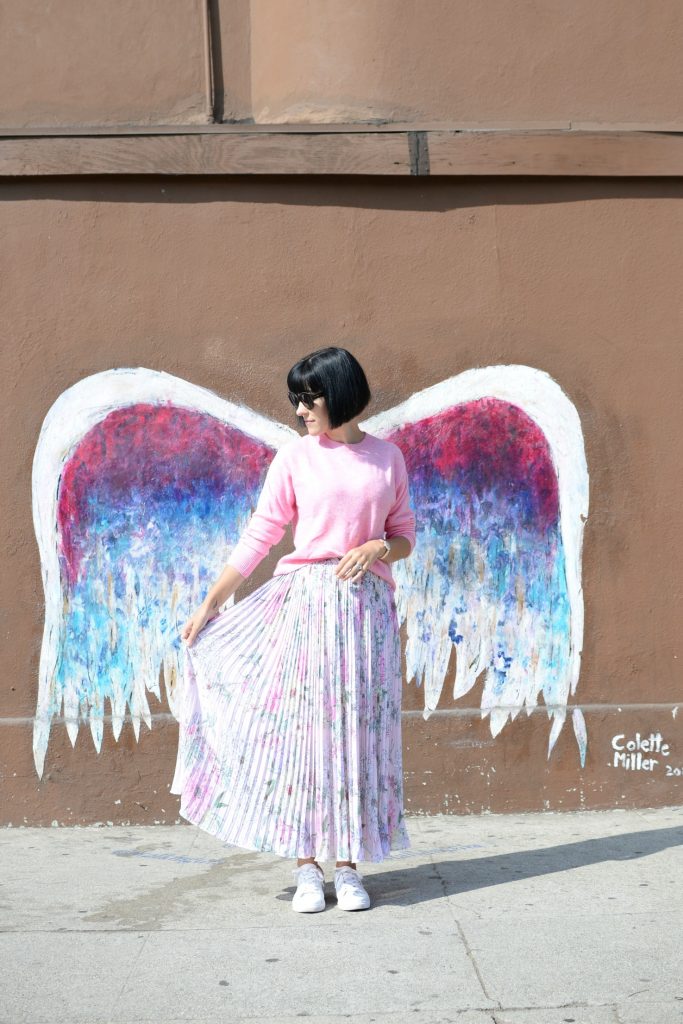 For the foodies, there's no more iconic place than The Ivy. This upscale Beverly Hills hot-spot is known for its frequent celebrity sightings and quaint patio décor. Upon first entering the restaurant, you're greeted with champagne, doesn't get any fancier than that. The interior resembles a country cottage with fresh flowers and blue and white china. The outside seating area features vibrant florals and the perfect Cali view.

The Beverly Hills Hotel has been favoured by celebrities for years and is now a must-see for influencers and bloggers alike. This hotel not only offers a highly-instagrammable interior, thanks to its brass furnishing, tropical prints and flamingo accents, but the Beverly Hills Hotel Cabana Club is equally photogenic.