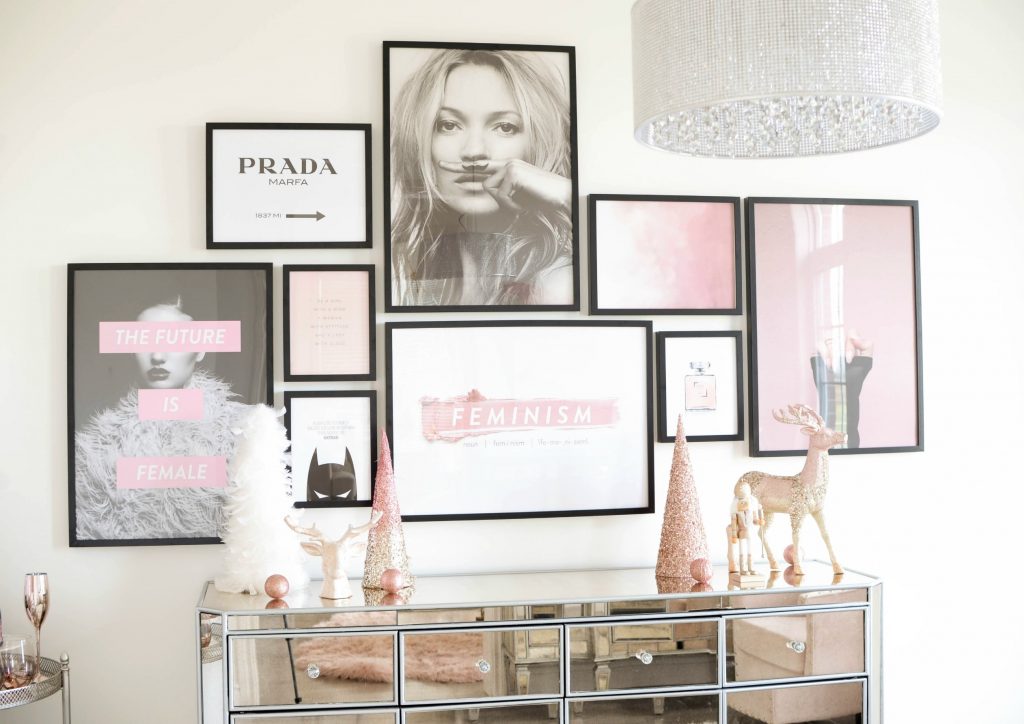 If there's one thing that has been ultra-trendy when it comes to home décor, it is gallery walls. It is one design element that can instantly elevate any space and add a touch of personality to your home. Whether it's big or small, or somewhere in between, creating a gallery wall can be a little intimidating. Filling the frames with your favourite prints, art pieces or photographs, is the easy part, it's arranging them on the wall that's the scary part. We've all seen those pretty Pinterest pins or Instagram photos that make our jaws drop, but creating one in your home, is a different story. It's a daunting task, that's going to take a lot of planning and probably a few hours to create.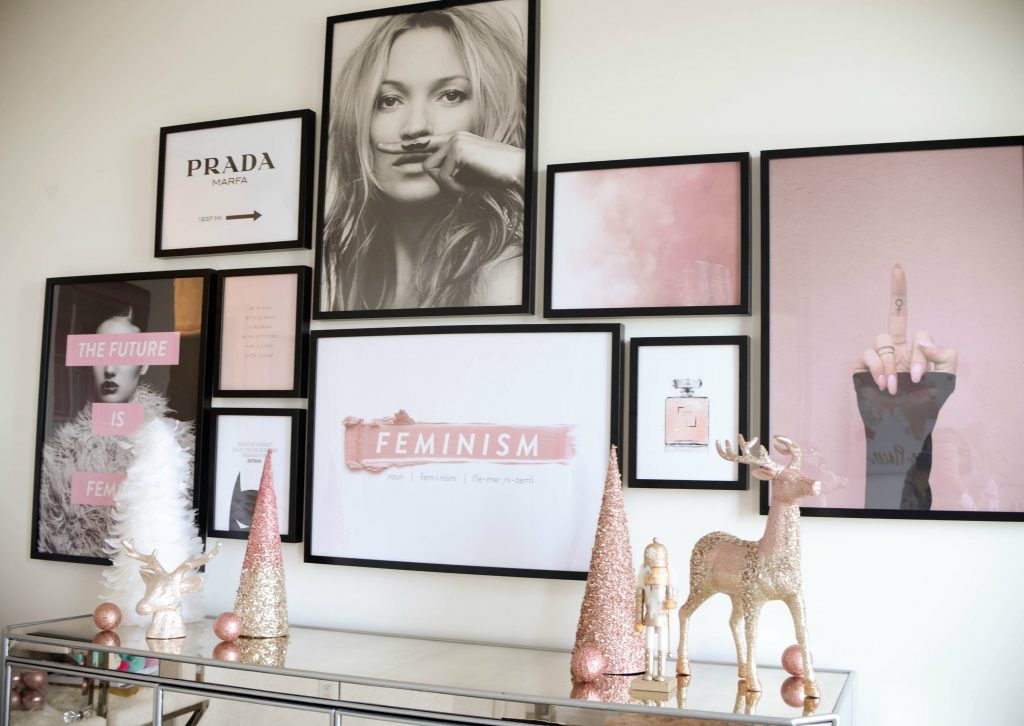 Start by finding that perfect wall in your home. It's probably going to be the focal point of the room, so make sure it's not too overly crowded with other objects or furniture. Next, create a theme. Although picking out the prints is the fun part, you want to have a general idea of the colours, sizes and topic, before you start. The prettiest gallery walls I've seen are the ones that have a common thread. A foolproof way to ensure your artwork goes together is to have them in the same colour family. Most importantly, have fun with your creation and make sure it represents your own unique taste.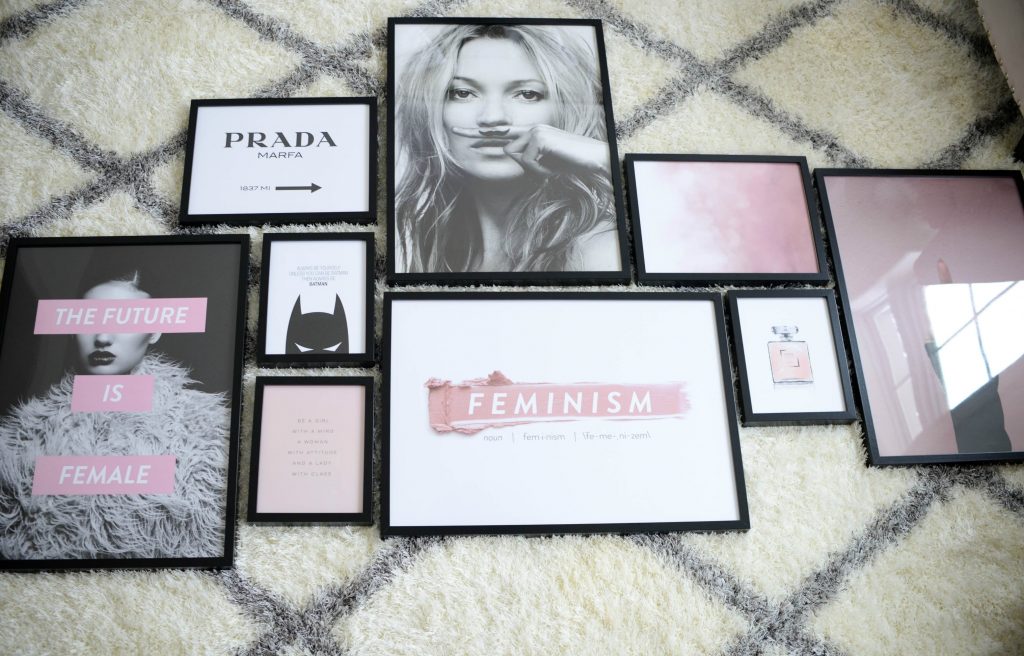 Next comes the frames, this is what's going to tie the entire wall together. You can have fun mixing and matching or keep it monochromatic with all the same designs, just in different sizes. A visually interesting gallery wall will use an array of different frames, whereas a more classic and chic wall, will contain all the same style frames. You want a combination of sizes, along with a combination of art pieces. Start with a few larger frames to anchor the wall and then build around that. I went for a streamline effect, and used 9 Ikea Ribba frames.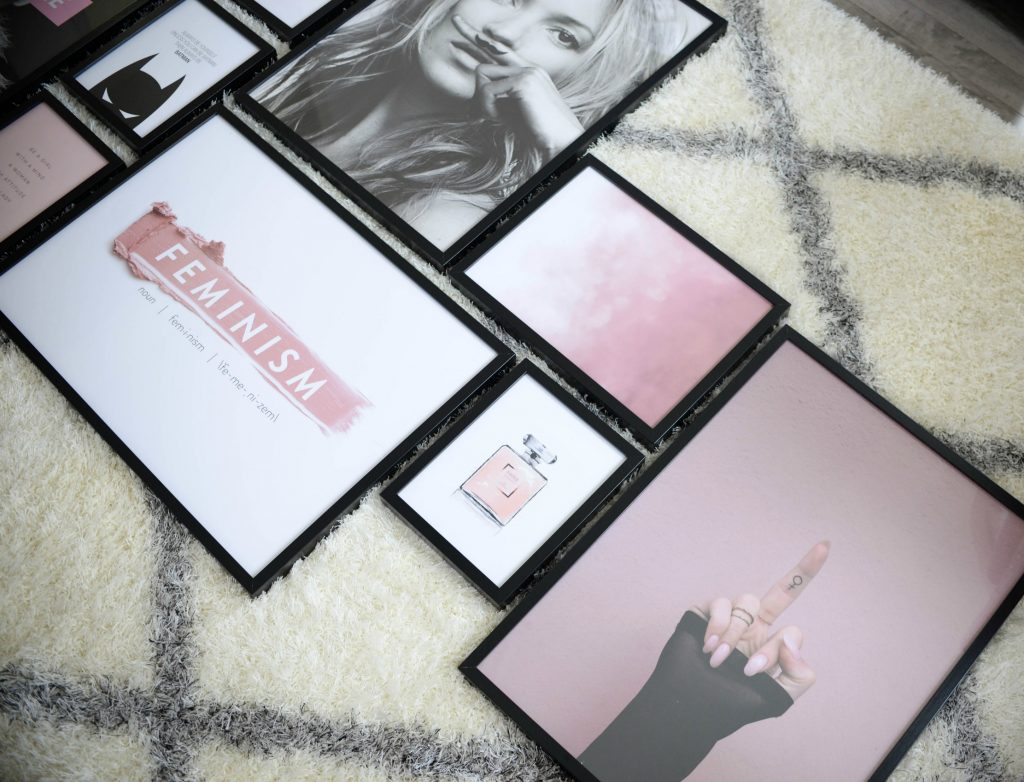 Now it's time to get creative with the layout. This is probably the most important step, but also the most time consuming and intimidating. I highly suggest measuring the amount of wall space before you get going and creating a perimeter on the floor where you can place the frames to see the final outcome. This will allow you to space everything out on the floor and see what it's going to look like before creating a ton of holes on your wall. Once you figure out your perfect arrangement, take a few photos for reference before you start hanging.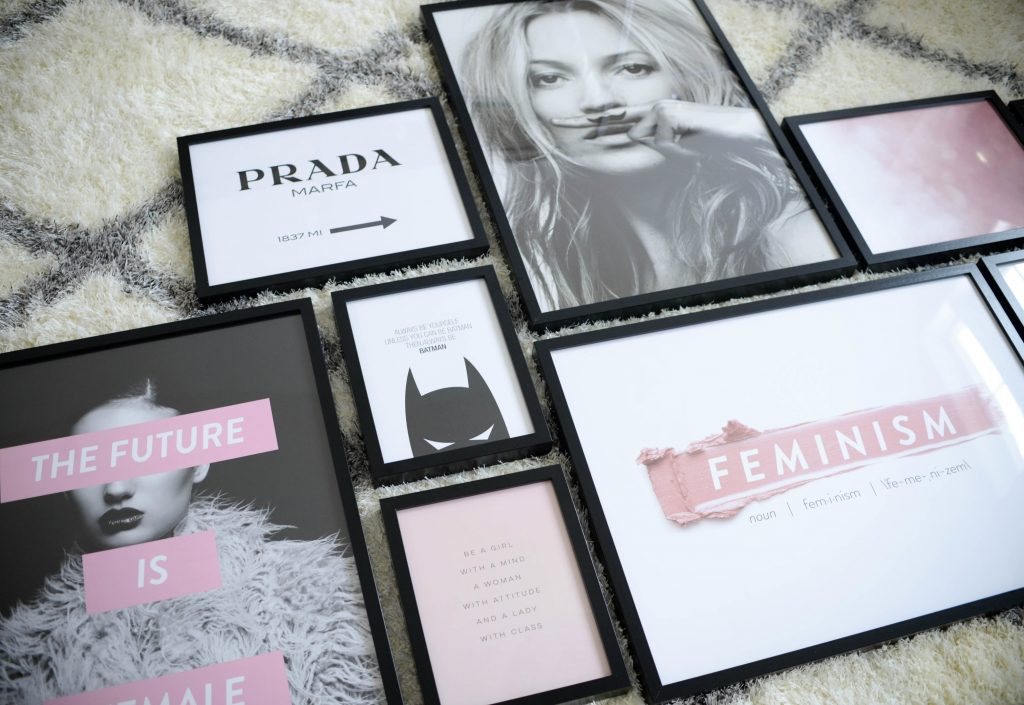 We're nearing the end, it's time to start hanging. Frist, start by tracing out each frame on some Kraft or tissue paper, trust me, this will save a ton of time and holes in your wall. Cut to size and then tape on the wall in your desired order. A perk of doing it this way, is that it makes nail placement so easy. Simply mark each piece of paper with the spot where the nail should be, and while the paper is still on the wall, hammer in directly onto the paper where the mark is. Start with the largest piece, and the one in the middle, if you can. Once you've hung the largest piece, start to build off that, working your way outwards.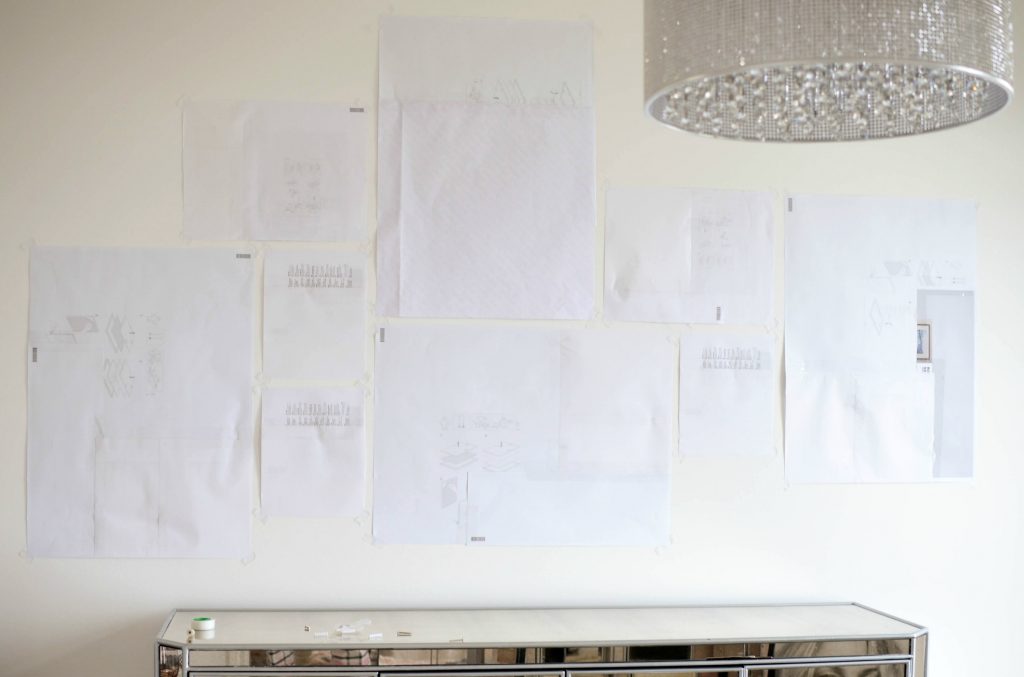 My favourite place for prints is currently Desenio. It offers an array of on-trend and attractive wall décor prints, at affordable prices. All posters are printed on uncoated, thick paper with a matte, high-quality finish that looks and feels incredibly high-end. Best part, free shipping over $45 and it comes incredibly fast. I received my package in less than a week.
My friends at Desenio have offered my readers an exclusive Black Weekend VIP Code "canadianfashionista" which will get you 40% off all posters between November 21st-23rd 2017 (not including handpicked posters or frames).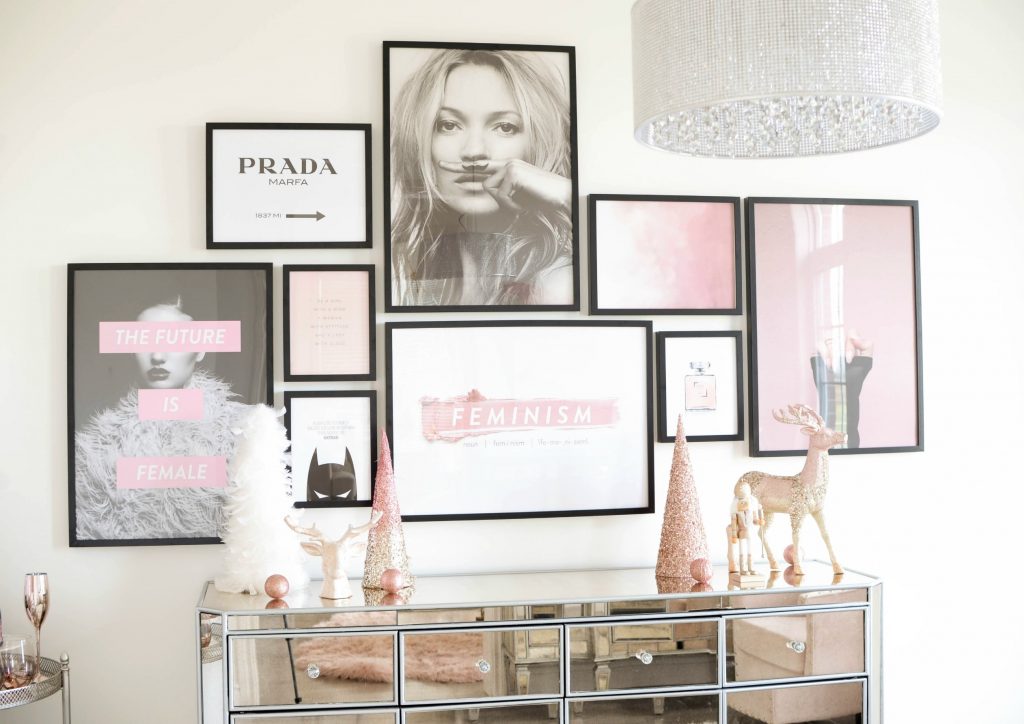 Since my home features a lot of white, gold and pink hues, I wanted a little contrast in my frames, so I went with black. The prints on the other hand are mostly pink, white and gold, to ensure it matches the feel of my home. Of course, I went with a lot of fashion inspired pieces that suit my personal style and taste.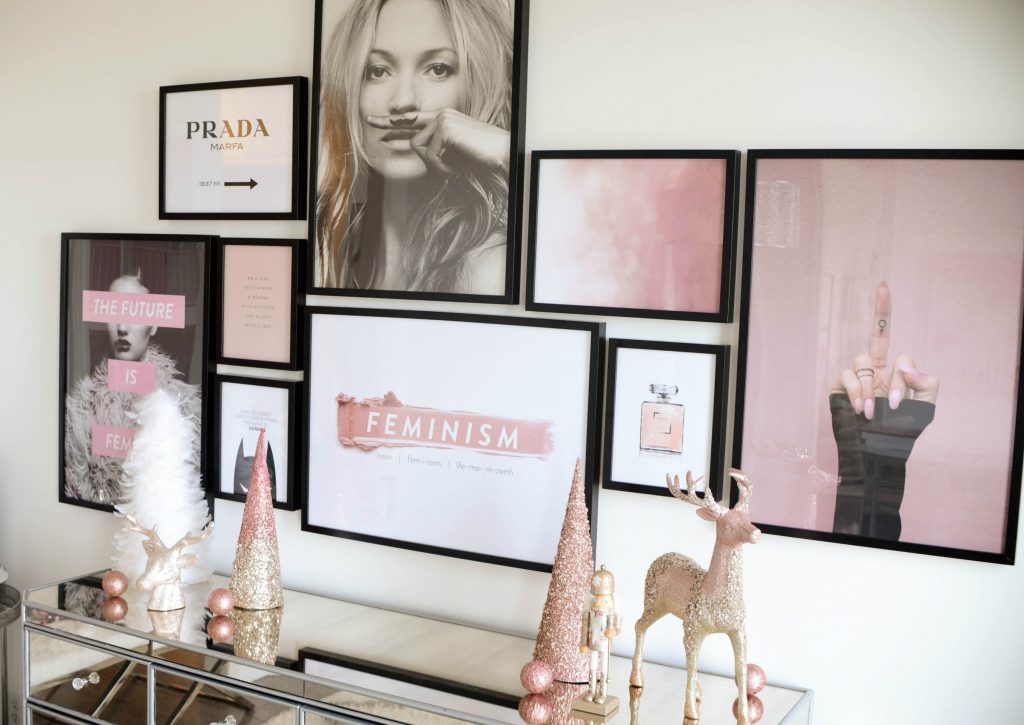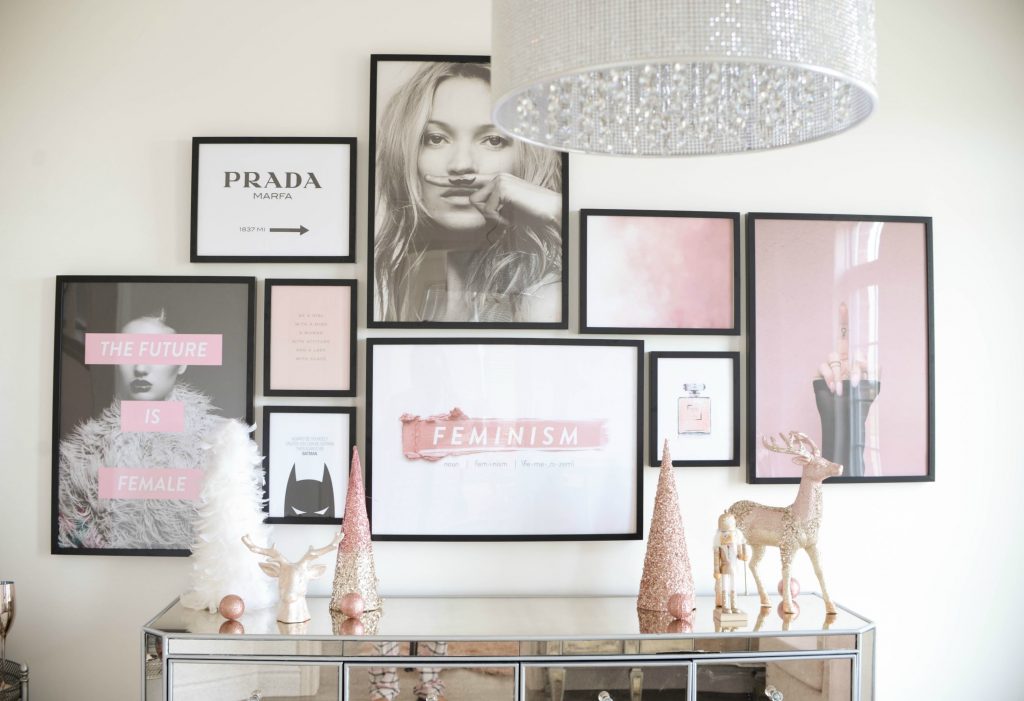 List of all my print 
Prada Poster 
The Future Is Female Poster 
Be A Girl Poster
Batman Poster 
Kate Moss
Feminism Poster 
Pink Sky Poster
Paris Perfume Bottle Poster
Middle Finger Poster