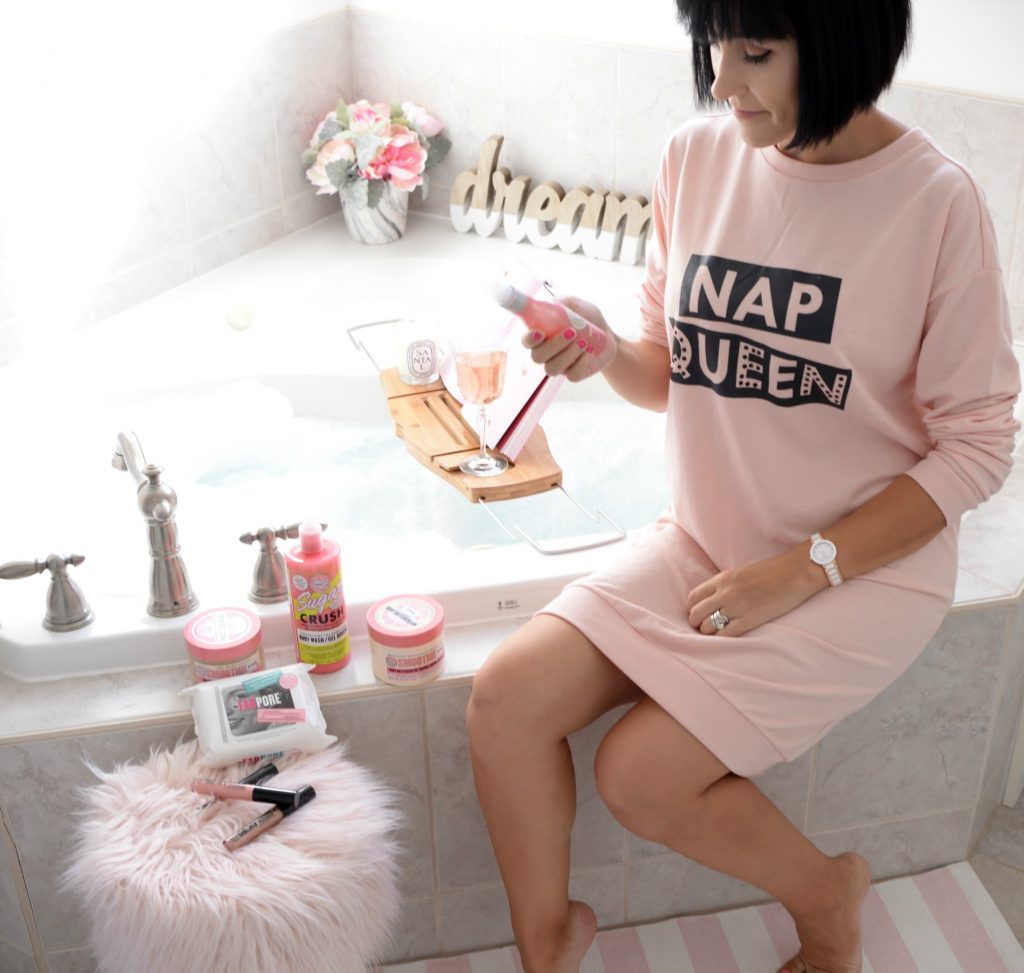 Spa Day with Soap & Glory
Fall is the perfect time to indulge. Crisp cool weather calls for extra long bubble baths, warm fluffy robes and rich and luxe bath products. There's no better way to treat yourself after a long and stressful week, than with a relaxing pampering spa session. Lavish spa treatments can be expensive, not to mention finding the time to book an appointment. Creating a spa day at home can be equally as enjoyable as a fancy spa, if you have the correct products. Unlike traditional spas, that require a week's notice and several  hundred dollars, at-home spa treatments can be done any time and for only a few dollars. You can easily achieve the same relaxing and beneficial experience with a few simple bath products from Soap & Glory. This is my go-to brand when I'm looking for a little extra pampering.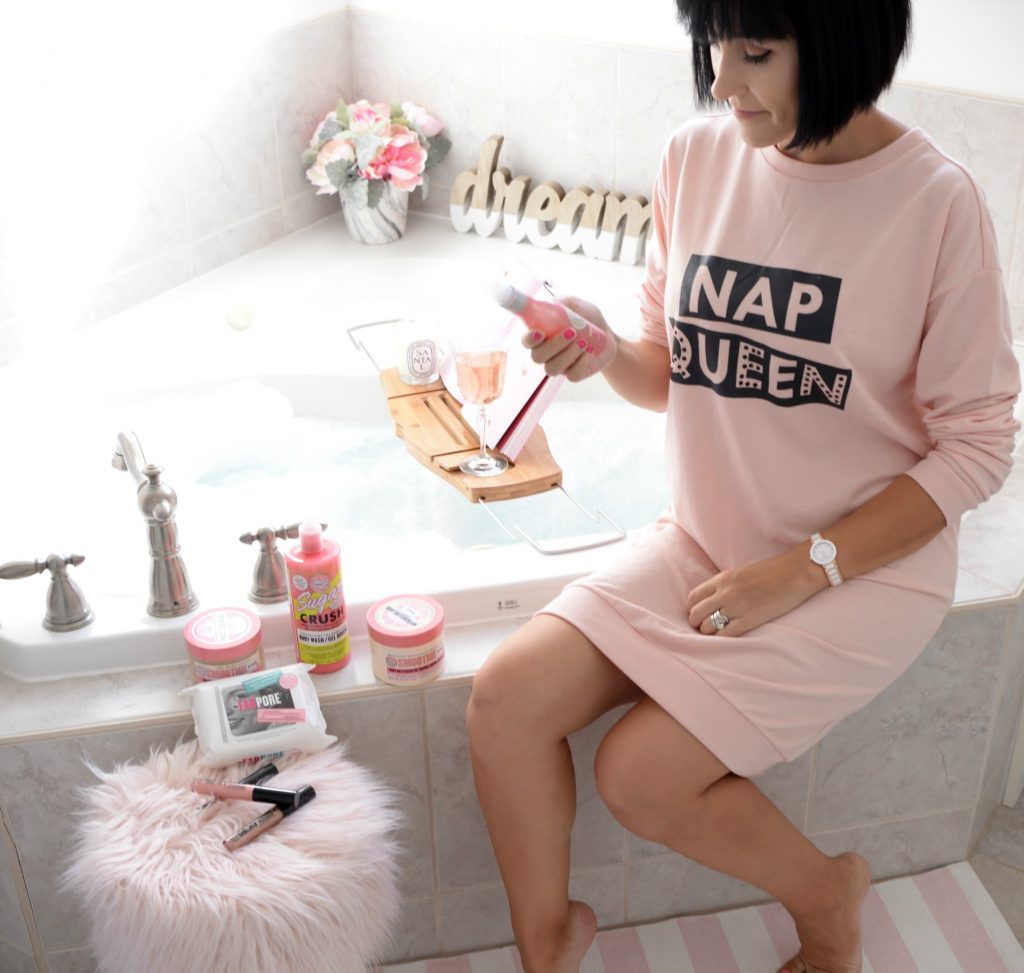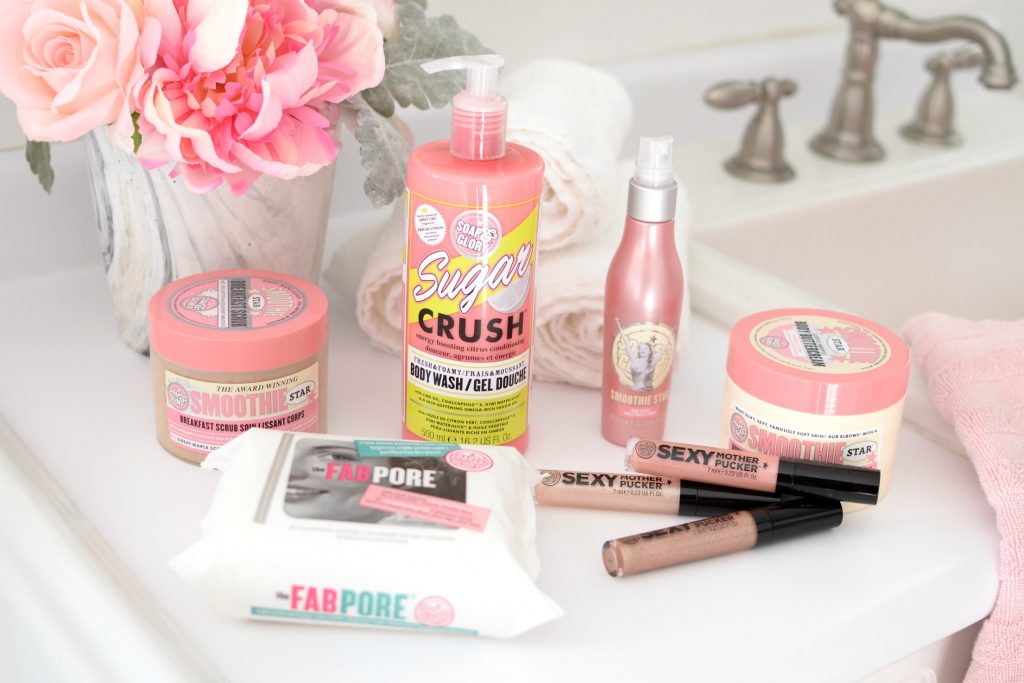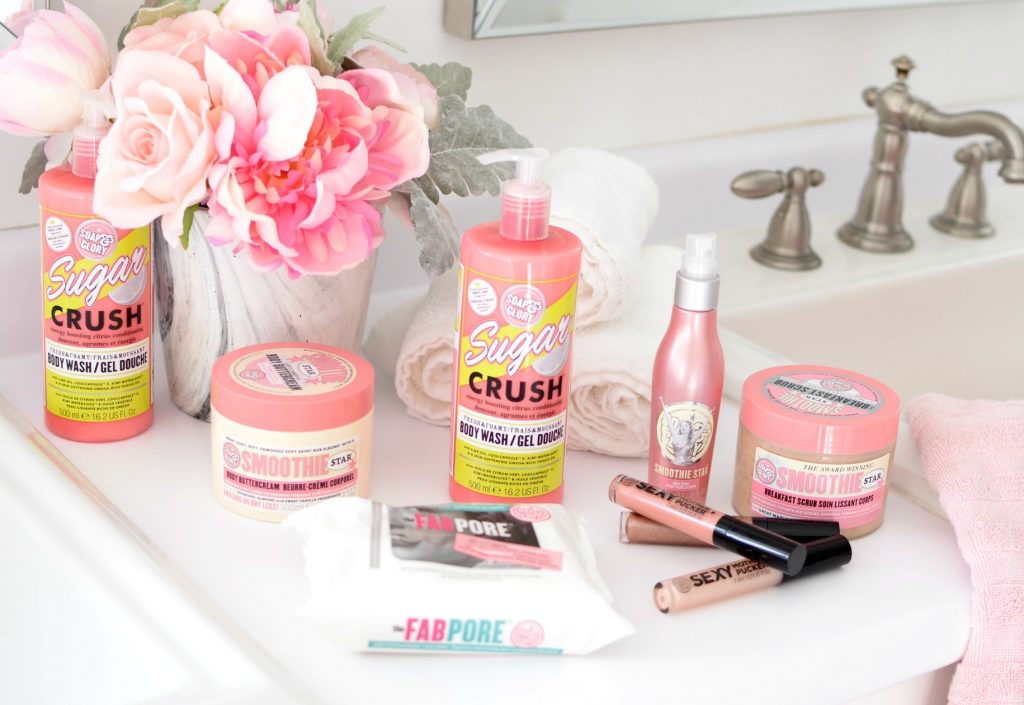 The first step is to draw a hot bubble bath. You don't need to run out and buy a separate bubble bath, simply add in a few drops of your favourite body wash to running water. Soap & Glory Sugar Crush Body Wash is light and citrusy, with fresh notes of limes, sparkling lemons, sweet vanilla musk and coconut oil, to help soothe away anxiety and stress. It features moisturizing ingredients to help hydrate and nourish the skin. Its rich and creamy formula instantly melts away stress while awakening the senses. It leaves skin feeling incredibly squeaky clean with a soft and smooth finish. It retails for $18 for 500ml and can be found at your local Shoppers Drug Mart.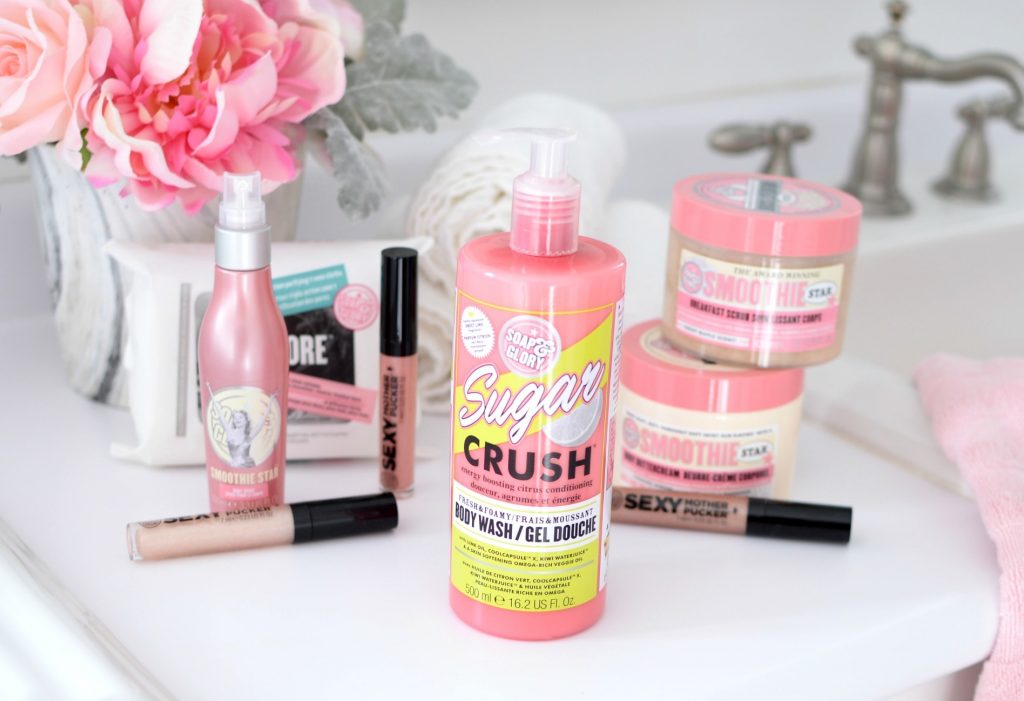 As the tub is filling, this is when I take the time to dim the lights, toss on some slow jams and get my robe ready for after my bath. I also tend to pour myself either a glass of water with fresh fruit, or if I'm feeling extra stressful, maybe vodka on the rocks. If you keep the water steaming hot, it will help to relax the muscles with a private massage. Scrub away the day with the new Soap & Glory Smoothie Breakfast Scrub that just so happens to smell like fresh maple syrup. It's formulated with cupuacu bio scrubs, bananas, almond and honey extracts to gently polish, smooth and moisturize the skin. Its gentle, yet grainy and almost sandy texture, helps to exfoliate the skin and transform dry, scaly skin into silky, smooth and radiant skin. Apply the smallest amount to damp skin, massage until all the grains are gone and rinse off. It's an amazing body polish that leaves your skin supple, nourished, ultra smooth and extremely soft. No greasy or oily film left behind. It retails for $18 for 300ml and can be found at your local Shoppers Drug Mart.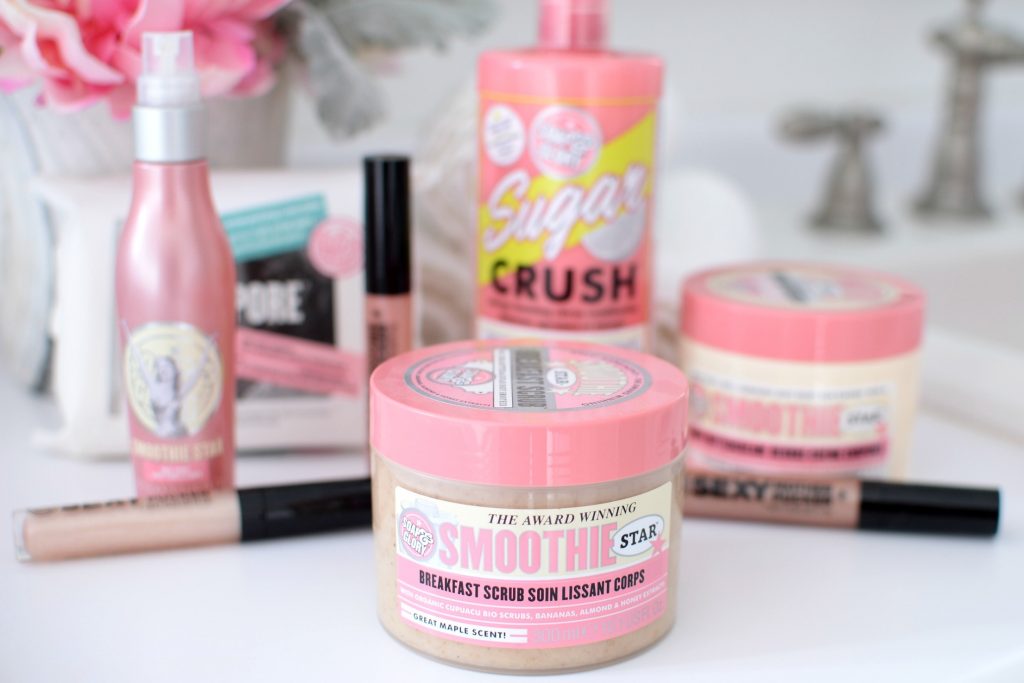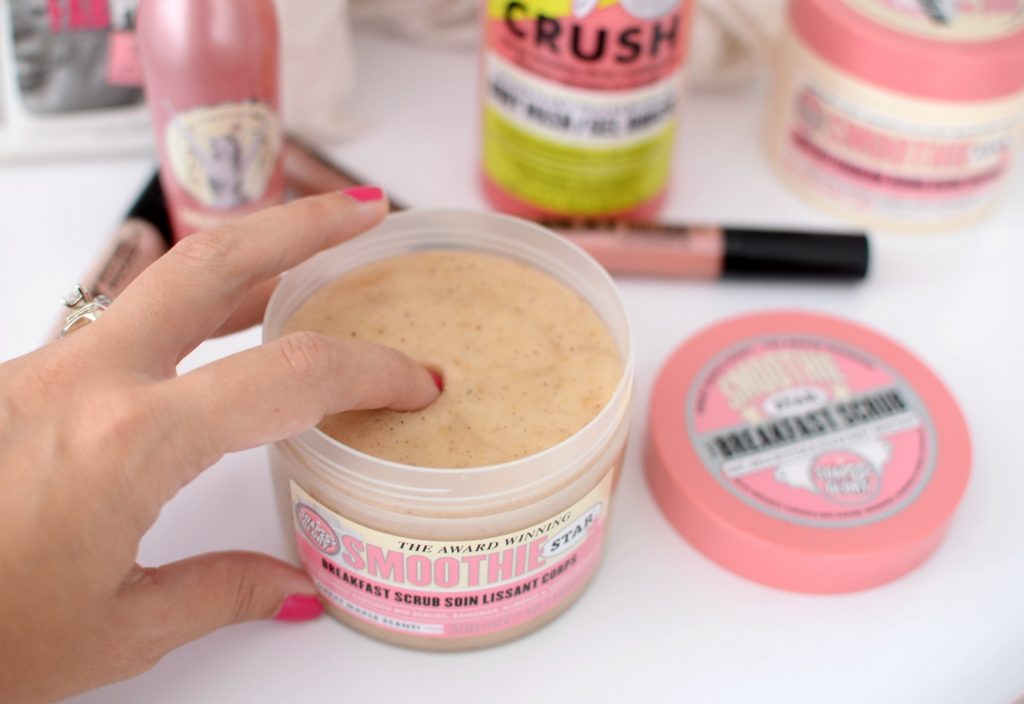 After soaking my troubles away, I towel dry and look for a hydrating body lotion. This helps to keep my skin nourished throughout the evening. The hot water tends to quickly dry out the skin, so it's important to follow up with a hydrating moisturizer or body butter. The new Soap & Glory Smoothie Star Body Buttercream features 5 luxurious oils, along with shea butter and cocoa butter, to provide it with a rich and ultra-creamy texture. Its pistachio, almond and sweet vanilla gives it an irresistibly intoxicating and sexy aroma. It has a lightweight, almost whipped texture that absorbs into the skin instantly. Apply it immediately after getting out of the tub, while skin is still slightly damp, to help seal in moisture. Skin is left feeling silky smooth, hydrated, nourished, healthy and with a natural, radiant glow. It retails for $18 for 300ml and can be found at your local Shoppers Drug Mart .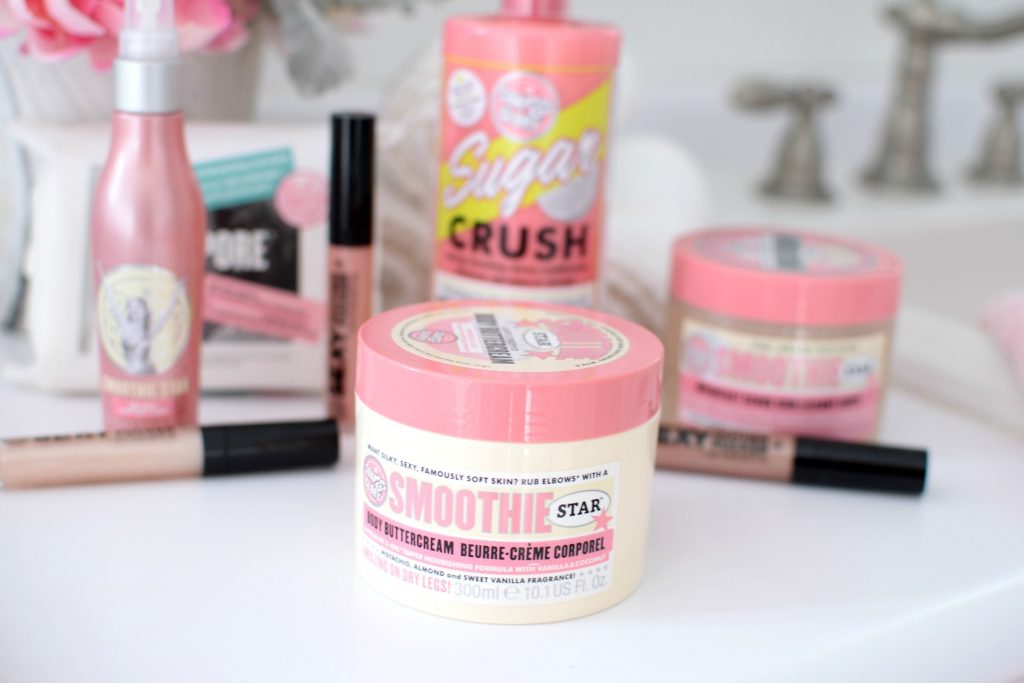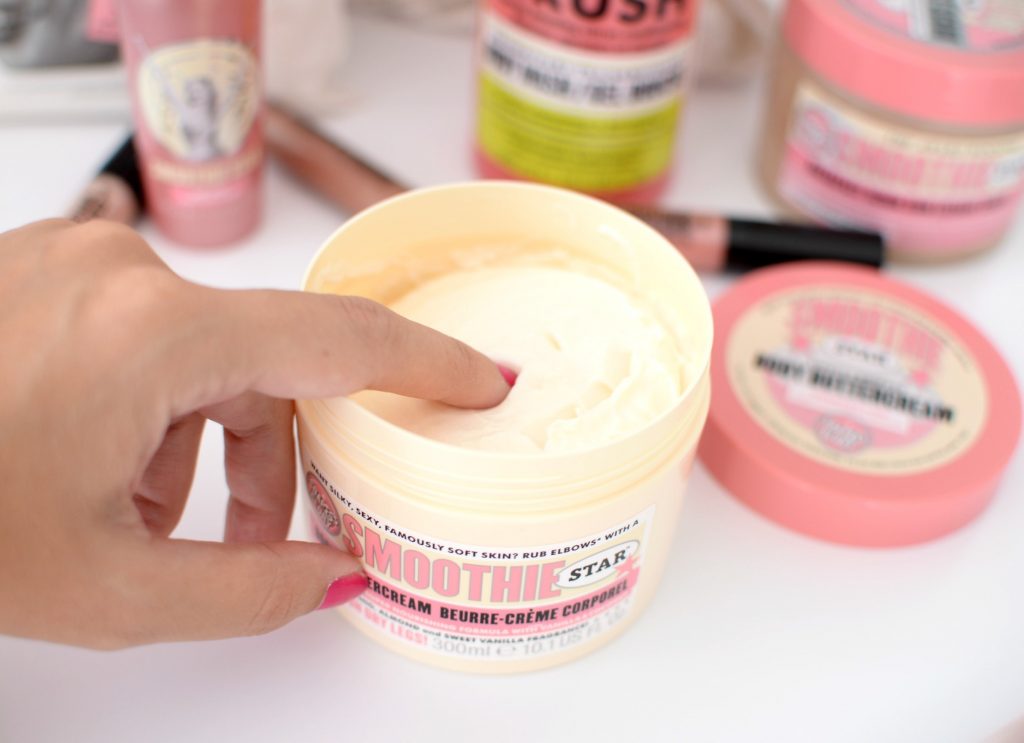 Finish off your spa session with a light body mist. Soap & Glory Body Spray in Smoothie Star is a mouth-watering spray with sweet almond and rich vanilla note. Unlike traditional perfumes that can be a tad too strong and overpowering, this body spray provides a pop of freshness without being too overwhelming. It provides a soft and light sensual scent to the skin that's non-oily or greasy. Although it can be used on its own, it also pairs beautifully with other perfumes you have in your collection. It goes hand-in-hand with the Smoothie Star Breakfast Scrub and Smoothie Star Body Buttercream to help prolong this delicious aroma. It retails for $10 for 100ml and can be found at your local Shoppers Drug Mart .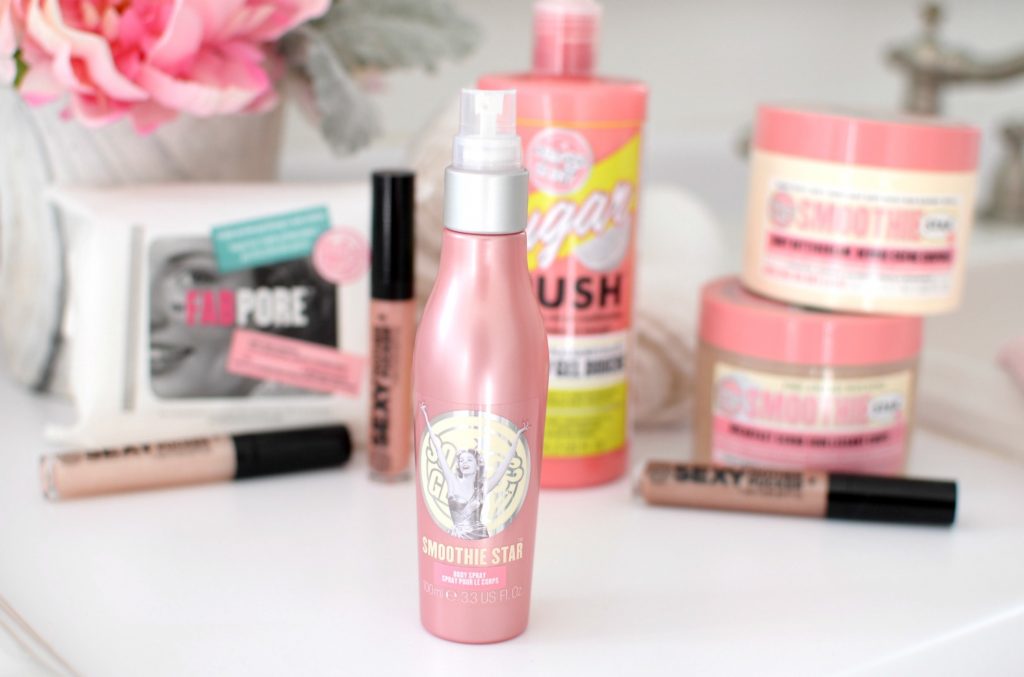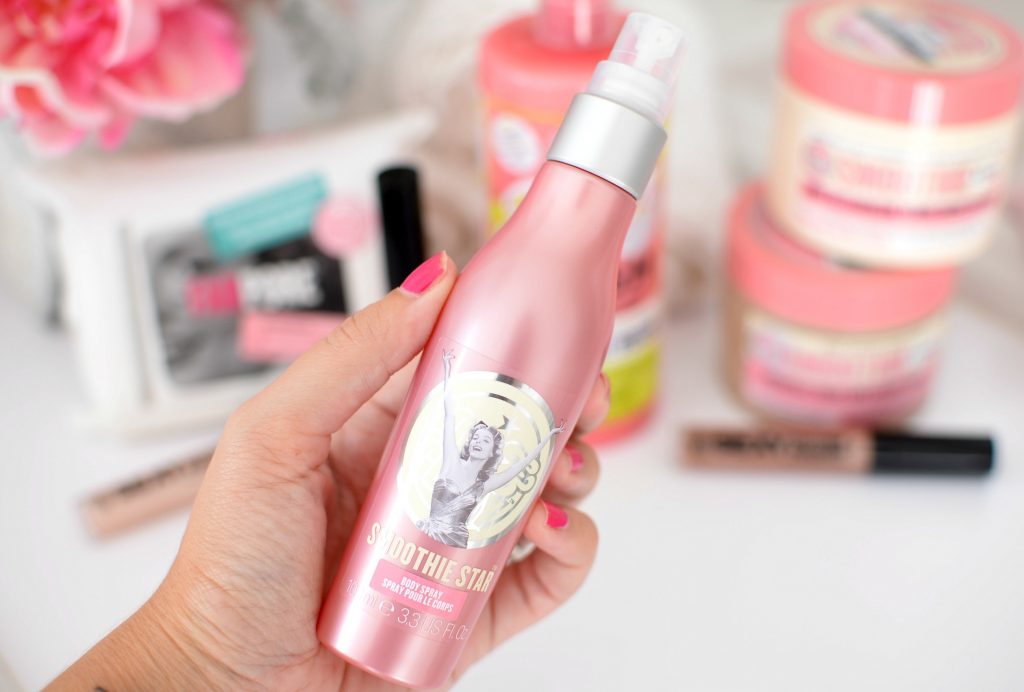 Although one would hope your face was cleansed of all makeup before you hop into the bath, to ensure the steam from the hot bath purifies your pores, you could also follow up with Soap & Glory the FAB PORE Triple Action Purifying T-Zone Cloths afterwards. These are infused with anti-blackhead ingredients, including brightening citrus and salicylic acid to help prevent future breakouts. One swipe around the face and it will help lift away dirt, oil and daily grime, while gently exfoliating. You will experience a slight tingly feeling that helps clear out congested skin of all its impurities. It retails for $10 for 25 cleansing cloths.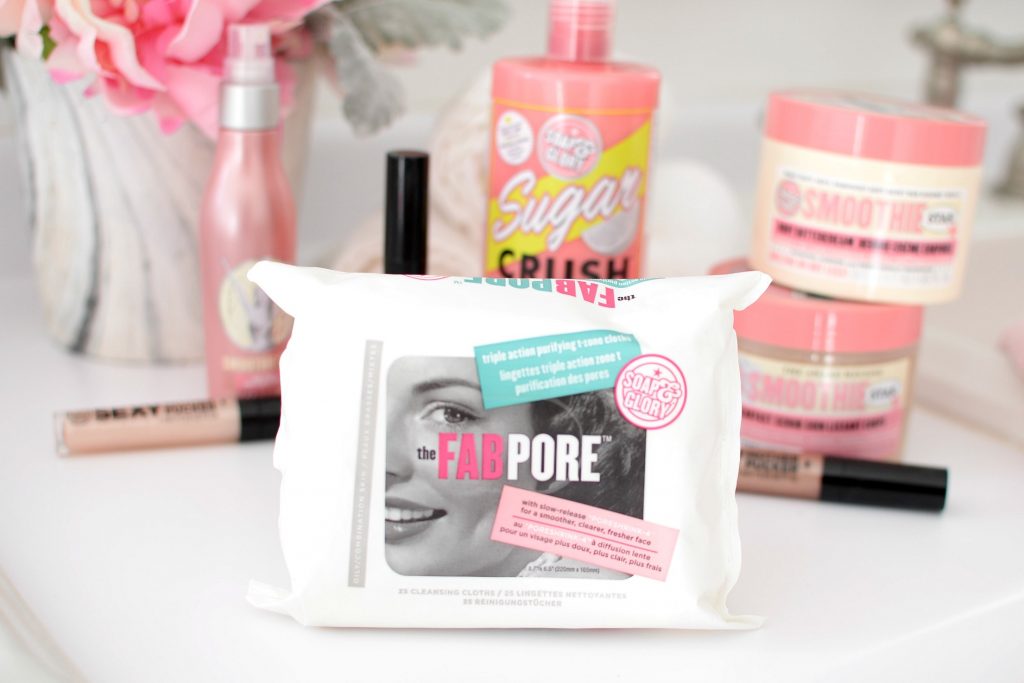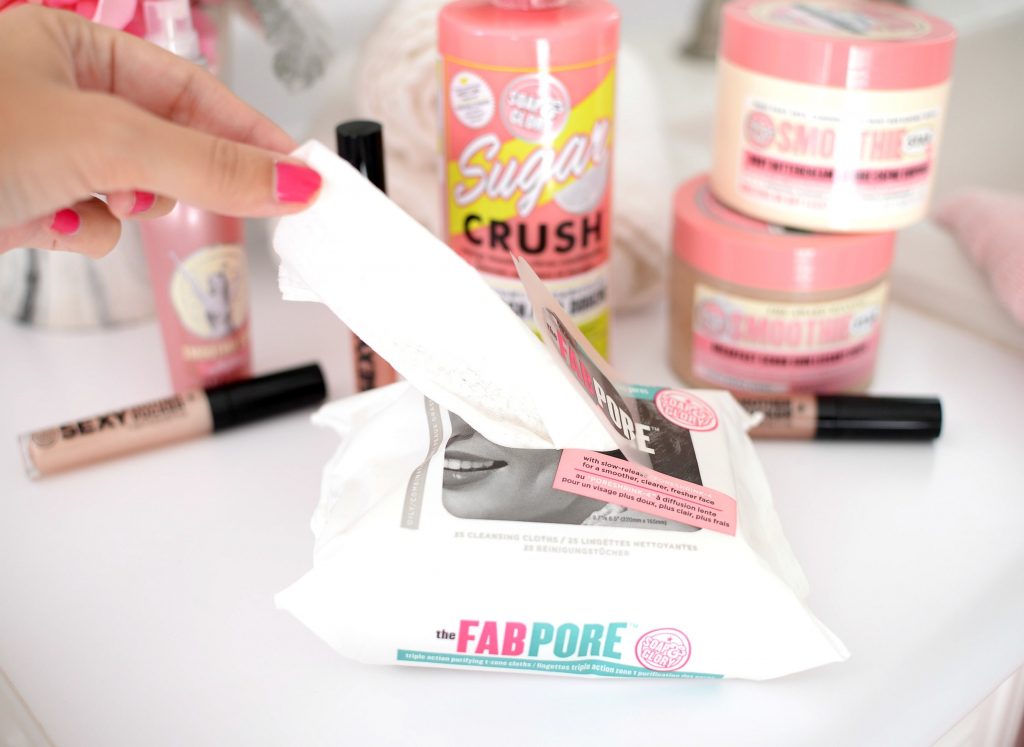 "Disclosure: This post was sponsored by Soap & Glory, but all opinions on this blog are my own. I also want to thank you for supporting the brands that support my blog."