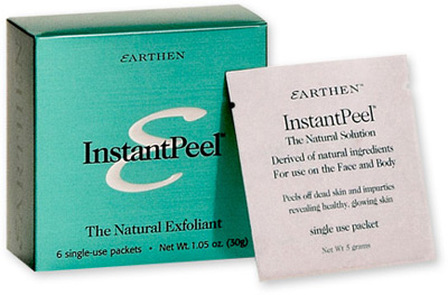 And the winner of the 6 pack of Instant Peel is Katie Murray. She checked out my review on this amazing product and left a comment on Facebook saying "Sounds like a great product – and I love that it's natural!! I have suuuuuper dry skin, and even get lovely flakey-ness at times, especially on my forehead!! Help!! I love getting facials, but have been trying really hard to budget lately – we're saving to move!!  
This product really is amazing & its going to save us ladies some money (more to spend on clothes & shoes)! 
Here is a review done by Katie Murray that won the Instant Peel: 
"Hello fellow Fashionista fans!! 
I was lucky enough to win the Instant Peel a little while ago…. Yay!! I just got back form vacation and finally had a chance to use it. I followed the instructions and climbed in the shower – it is to be used in steamed/damp skin only, never dry! The texture was not what I was expecting, more runny/milky, which caused me to spill a bit, so be careful! I started with the first part of my face, and was amazing to feel the dead skin coming off as I lightly rubbed, as promised! It got plenty of dead skin off (even though I wash and exfoliate regularly!!), and the only discomfort was a very light tingly feeling. 
My skin was a little bit blotchy when I was done, but that faded very quickly (my skin is very dry, and a bit sensitive). After applying moisturizer my skin was glowing and soft, and I swear the lines that are starting to show themselves on my forehead are less visible now!! I highly recommend this product – it shipped quickly and works wonders!! Very grateful I won it!