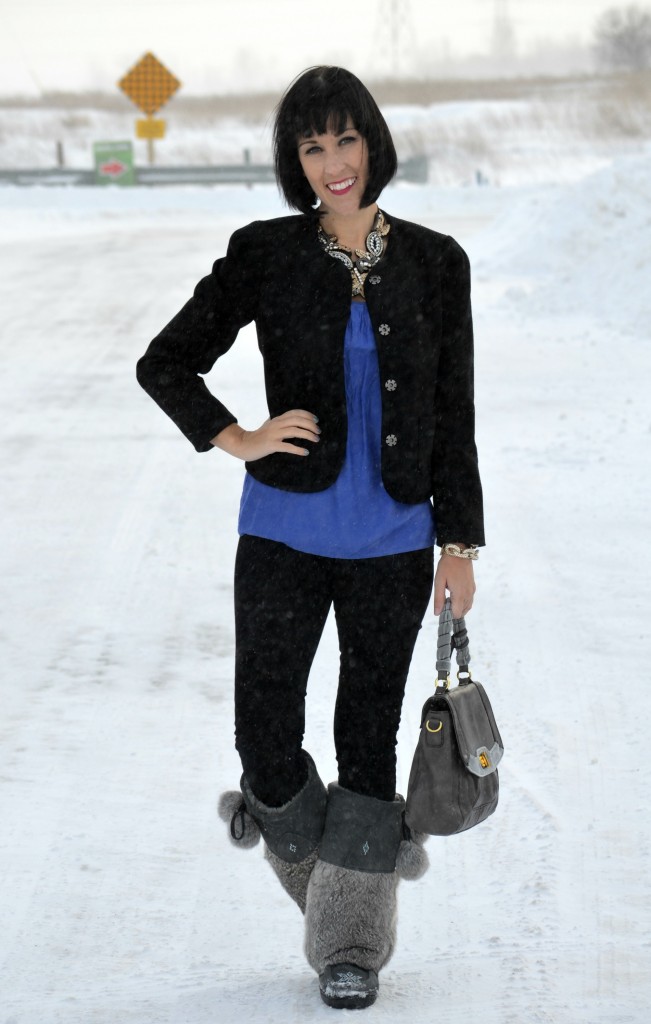 When did we become wimps? When I was little and would ask for a ride to school, the mall or a friends house, my mom would remind me that when she was younger she would have to walk for kilometers, in the freezing cold, in 5 feet of snow just to get to school. And now here we are, shutting down the city, buses and business cause its too cold out? Did we all forget that we live in Canada and it gets cold?
I remember wishing for "snow days", which I think I got a total of 4 my entire school career, and that's only because we actually got like 5 feet of snow on the ground and it was unsafe to drive, not because it was "cold". I get it, people shouldn't be outside for long lengths of time in the cold, maybe keeping the children inside at recess, but shutting everything down cause its cold, just seems silly to me. I went outside today, in the -40, but I dressed for it and you know what… I'm still alive. PS I did have a winter coat on, but took it off for the pictures (only about 1 minute).

I guess the children in Winnipeg, Manitoba never go to school, its always at least -20 to -30 out.
Shirt- Le Chateau- $20- July 2011
Blazer- Smart Set- $10 (on sale from $75) -in stores now
Necklace- c/o Avon
Watch- Guess- Gift from hubby
Bracelet- c/o Trendy On A Budget
Purse- Kathy Van Zeeland – Purseaholics
Jeans- Smart Set- $56- June 2012
Kanada Mukluk- c/o Manitobah Mukluks