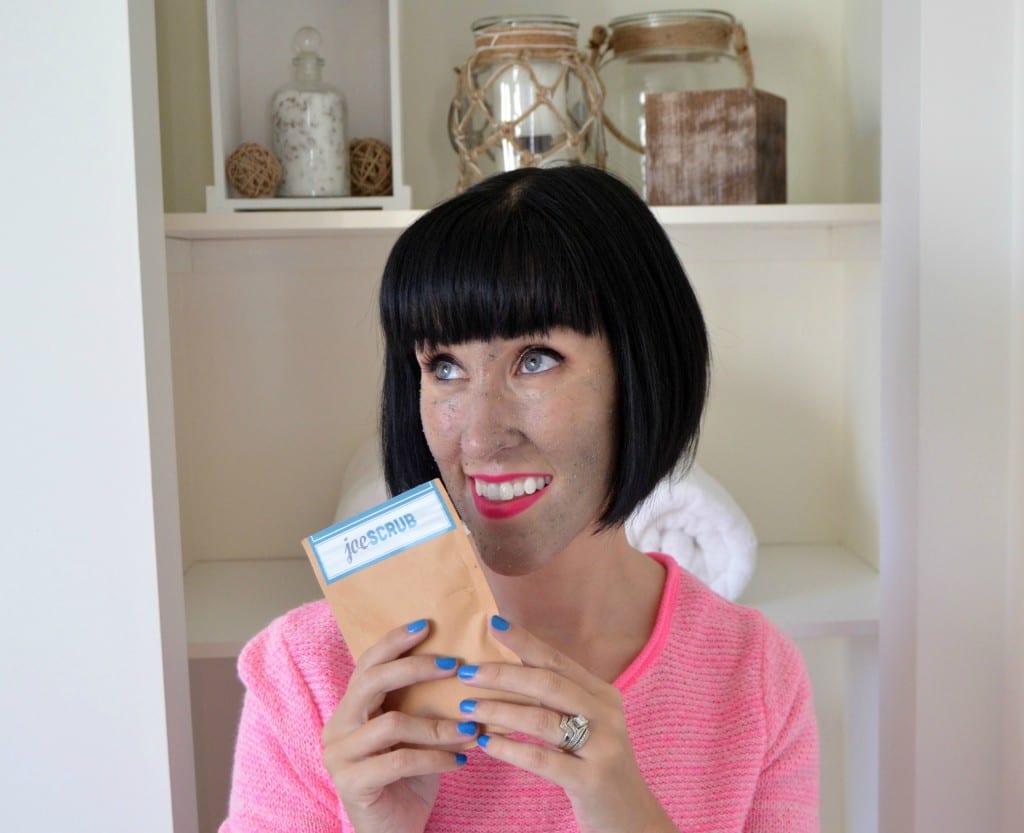 You may remember when I got naked for joeSCRUB last year, well get excited, cause joeSCRUB just released two new products that I'm totally obsessed with. Meet joeSCRUB Matcha and Charcoal, two new detoxifying sugar scrubs designed for your face. It's still Canadian, still made with all pure and natural ingredients, still made without any parabens, synthetic colours or unnatural fragrances and still 100% amazing.
joeSCRUB Matcha scrub is a detoxifying sugar face scrub that will enhance your mood and boost concentration with 7 ingredients, including organic matcha green tea powder, organic cane sugar, Shea butter, apricot kernel oil, organic coconut oil, calendula oil and sandalwood essential oil. Each unique ingredient has its own beneficial benefits that helps keep skin incredibly soft and smooth. It helps to combat bacteria and inflammation, which can reduce the appearance of acne and prevent future breakouts, while exfoliated the skin by buffing away dead skin cells. It features highly nourishing and moisturizing qualities, while protecting its natural oils. It also helps to soothe the skin, providing a more even skin tone, help reduce the size of enlarged pores, all while leaving it baby soft and smooth. It has a lovely refreshing scent that helps stimulate concentration.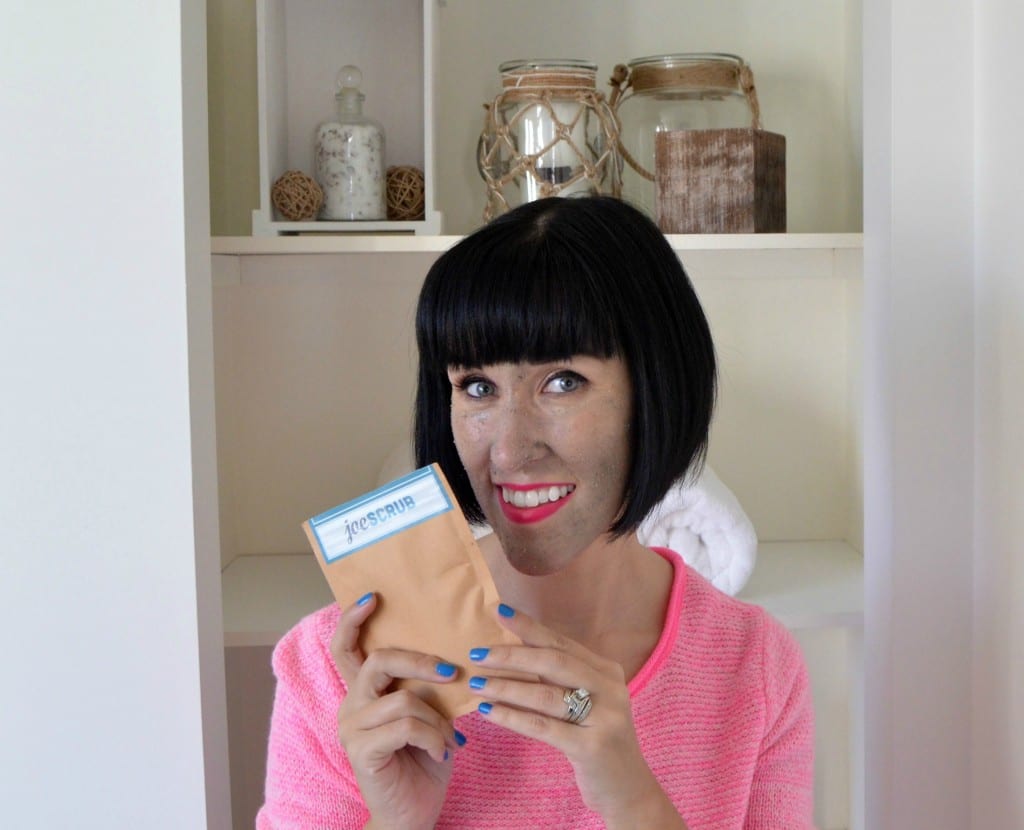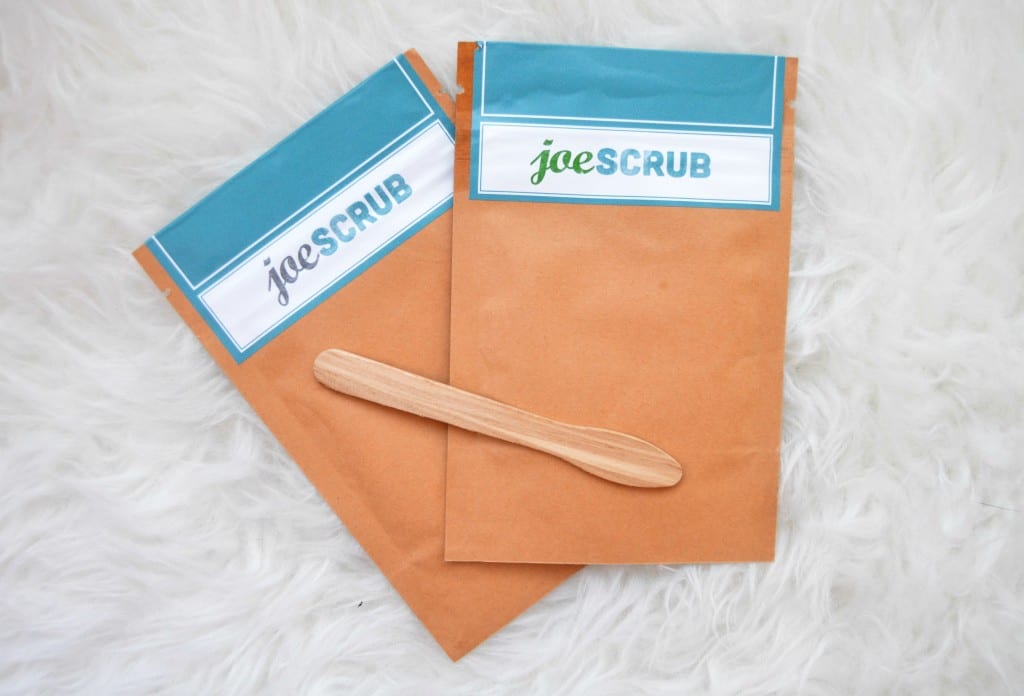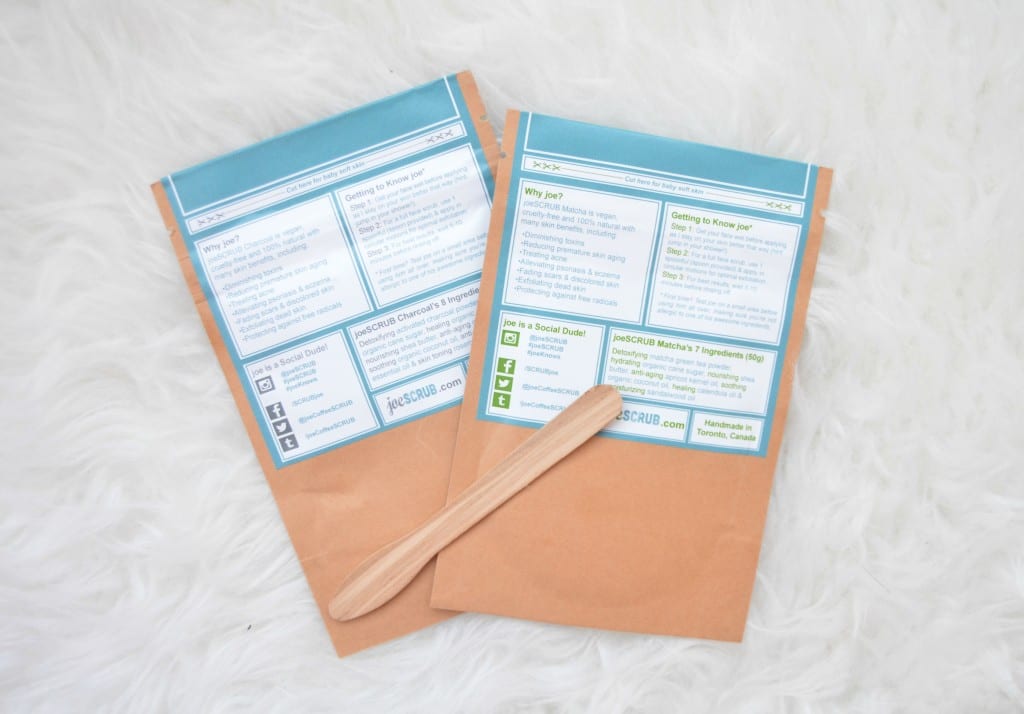 Like the original joeSCRUB, joeSCRUB Matcha is also non-abrasive and extremely gentle, yet does an amazing job at exfoliating the skin. My skin is extremely dry, even worse in the winter months, but since this scrub not only buffs away dead skin cells for a smooth, softer appearance, it actually helps to keep my skin hydrated the entire day. I apply the tiniest amount to slightly damp skin, rub in circular motions for 30 seconds and then leave on the skin for another 3 to 5 minutes to let the scrub do its thing. It can get a little messy, like the original scrub, so I suggest applying it over the stick, just in case some of the granules fall off. It rinses clean away and you're skin is left looking and feeling squeaky clean. Although I believe it's safe enough to use a few times a week, I suggest starting with once a week and working your way up (just to see how your skin will react with the scrub).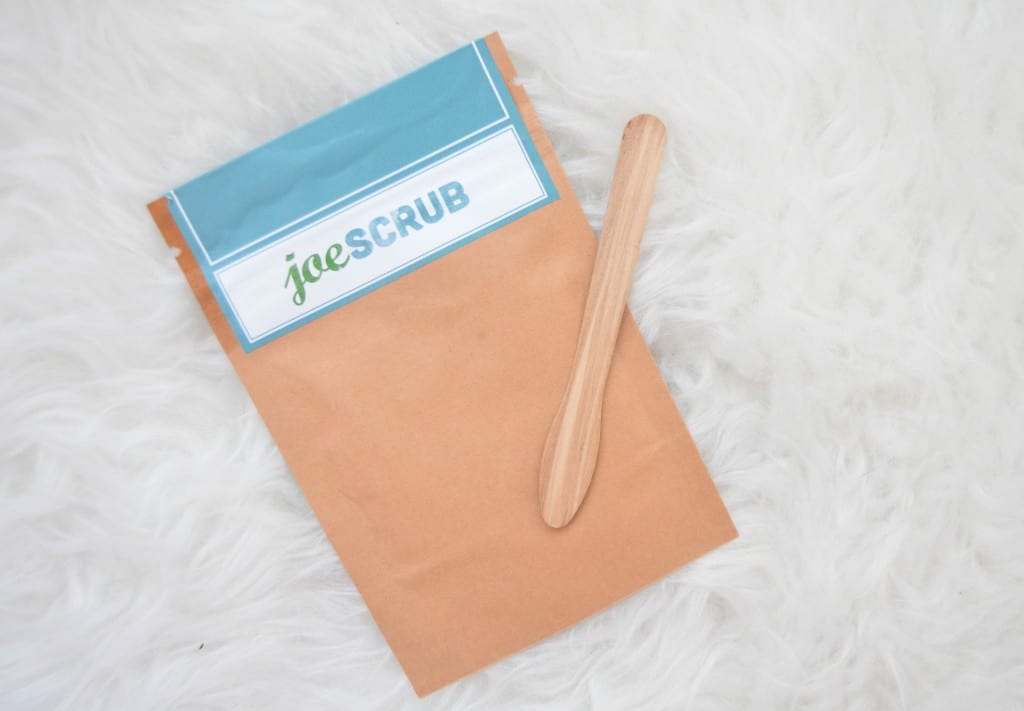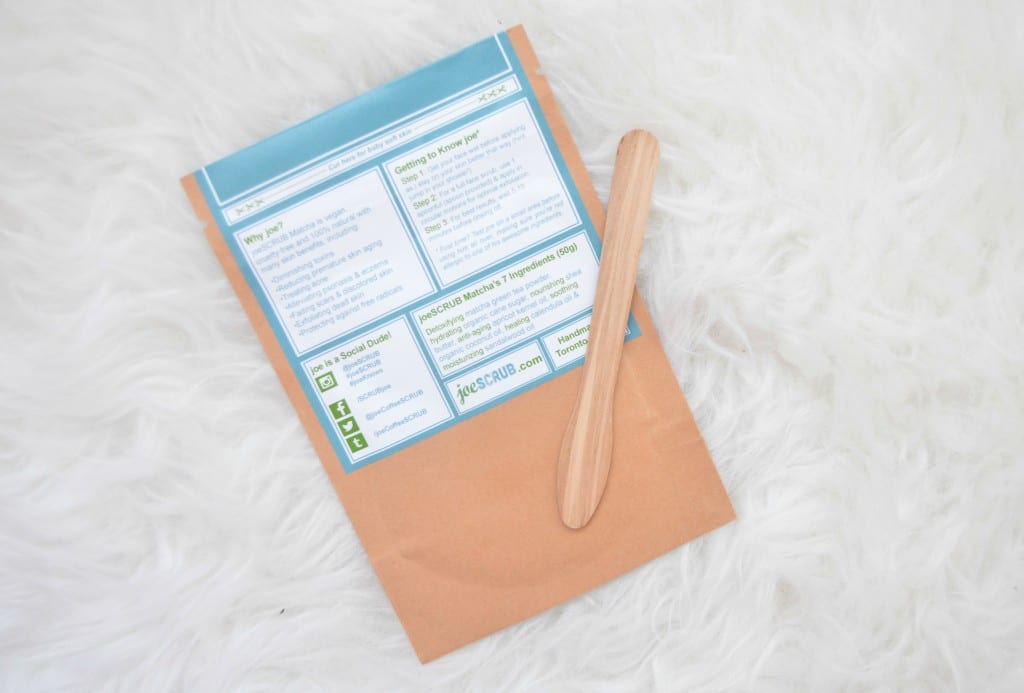 joeSCRUB Charcoal scrub is a detoxifying sugar face scrub that will help heal your skin, relieve stress and stimulate and improve productivity with 8 ingredients, including activated charcoal, organic cane sugar, organic chamomile, shea butter, castor oil, organic coconut oil, lavender essential oil and rosemary essential oil. Like the Matcha scrub, each ingredient offers its own unique beneficial benefits that helps keep skin incredibly soft and smooth. It helps to draw out impurities, tighten pores and smooth the skin, while buffing away dead skin cells and help reduce fine lines and wrinkles. It too features nourishing and moisturizing properties that help protect and heal the skin. It deeply cleanses pores, erases scar tissue, while resorting skin's hydration level. It has a calming and relaxing scent of lavender and rosemary that helps to relieve stress and lighten blemishes, while improving mental clarity and improving blood circulation.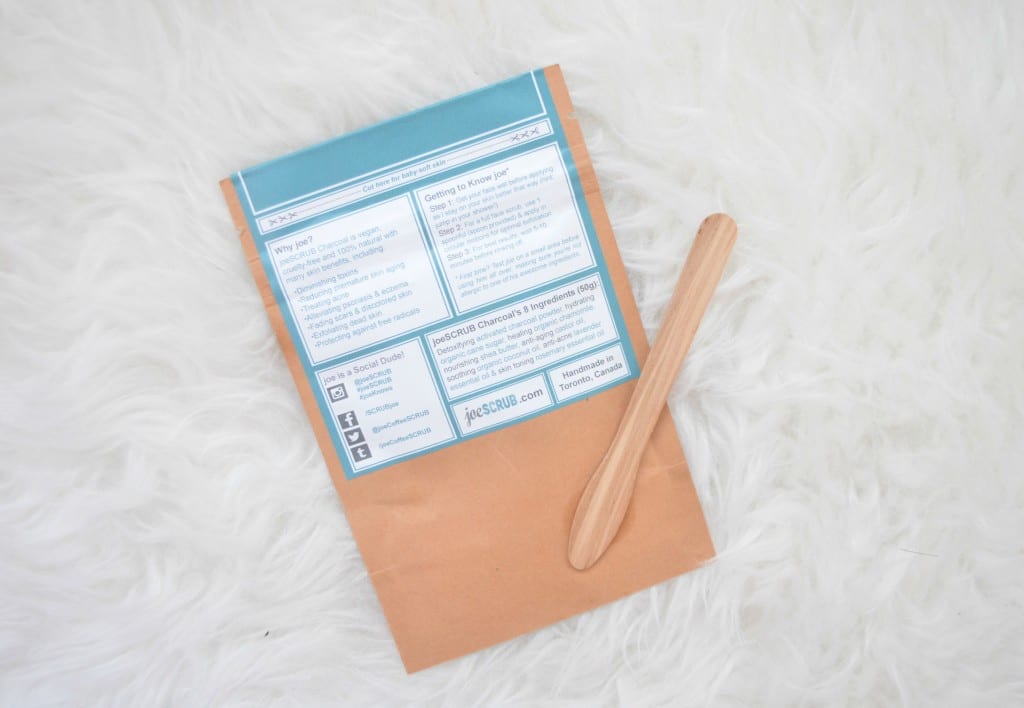 Truthfully, I didn't really see a difference between the two scrubs, in the way it applies to the skin, the way my skin felt afterwards or the long term effects, the only thing that was slightly different was the colour of the scrub and the scent. The Matcha has a very strong green tea scent, whereas the Charcoal has a more soothing lavender scent. Both are equally as wonderful, and leave my skin instantly refreshed, smooth, soft and nourished. Each kraft paper bag retails for $5 per 50g bag.