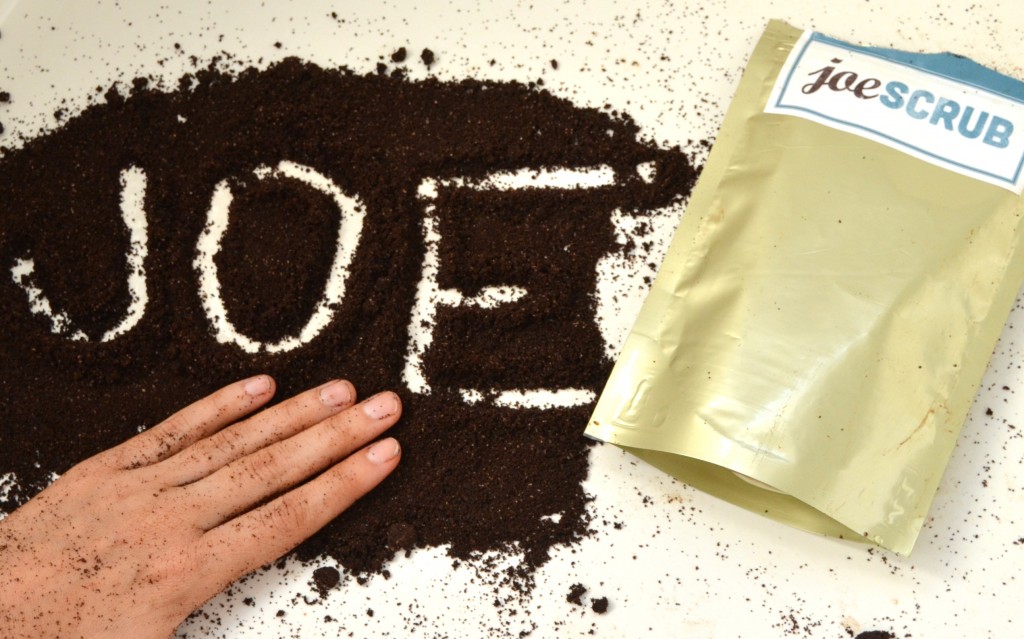 My Signature Coffee Scrub
Are you looking for a daily dose of caffeine without the calories, let me introduce you to joeSCRUB. This rejuvenating coffee scrub is cruelty-free, is composed of 100% natural ingredients, is handmade and based out of Toronto. It helps to fight against cellulite, acne, scars, eczema and dry skin all with the intoxicating scent of coffee.
Packaged in a chic gold coffee style bag, it is a rich, coffee scrub that's formulated with organic coffee grinds, cacao, himalayan pink salt, brown sugar, grapeseed, coconut, almond and jasmine oil that provides a number of skin benefits. Upon opening joeSCRUB bag, you'll instantly think you're diving into a fresh bag of ground up coffee beans, but don't let this invigorating scent fool you. As much as you'll want to turn this into a warm cup of coffee, it's actually meant for the face and body. Applying and using the scrub couldn't be easier, simply step into the shower, get the skin a little damp, begin applying (about a few small handfuls of the scrub), by rubbing it into the skin in circular motions. You can leave it on the skin for 5 to 10 minutes, to get its full effect, but I recommend staying in the shower, or not straying too far outside of the bathroom, as it can get a little messy. It washes clean away by just standing under the shower, without having to worry about it staining the shower or clogging the drain. It rinses clean away. The same steps are used when applying directly to the face, and although it's safe and gentle enough to use daily, I suggest starting with a few times a week to see how your skin is going to react with the scrub.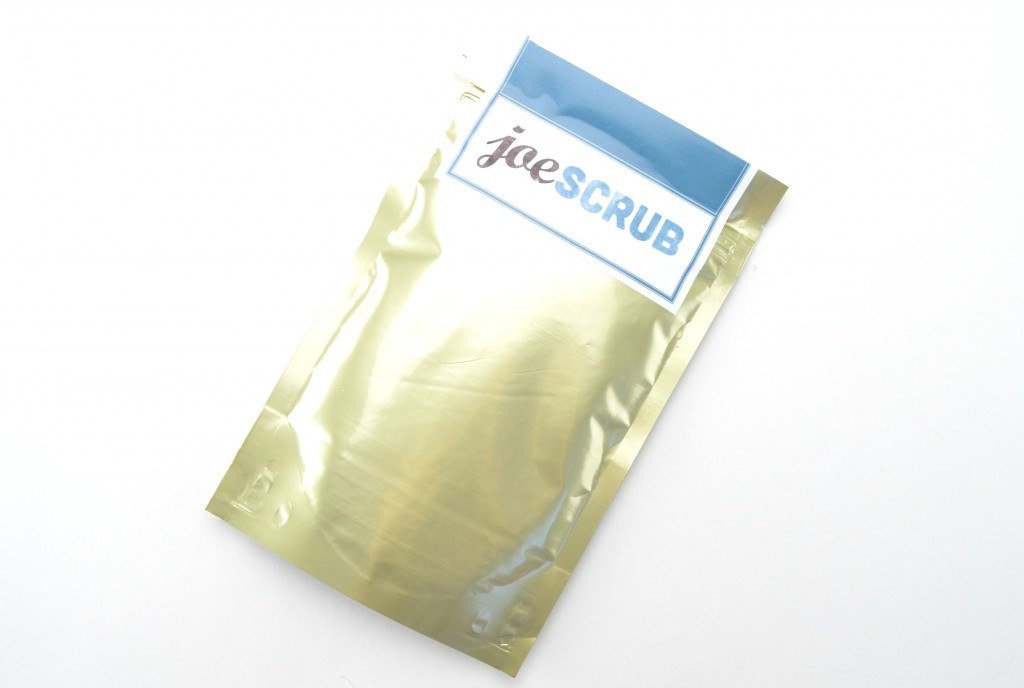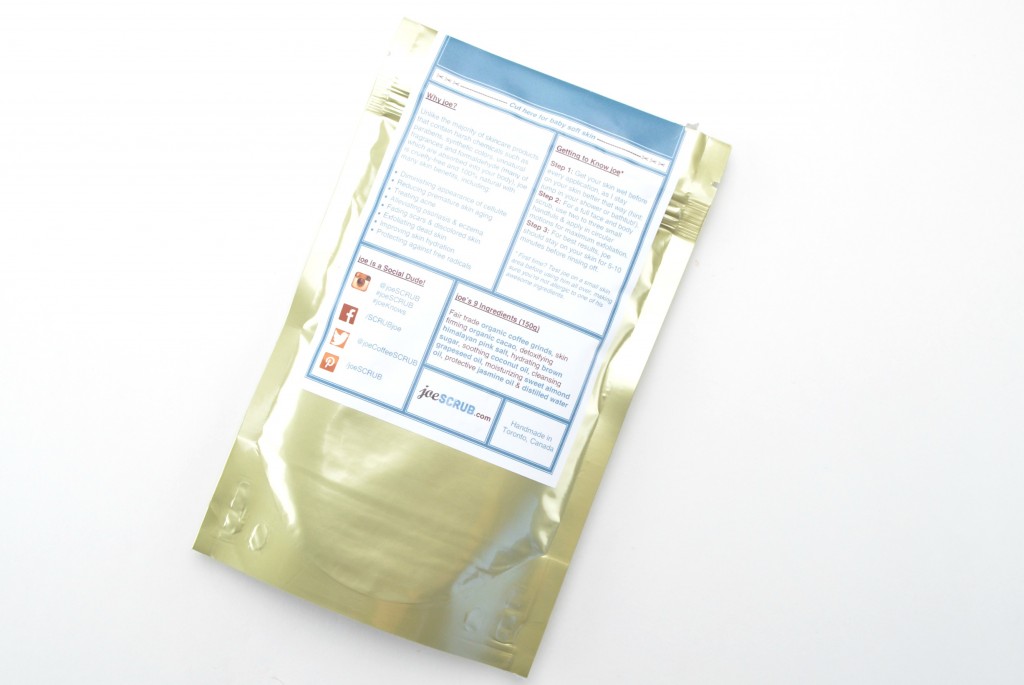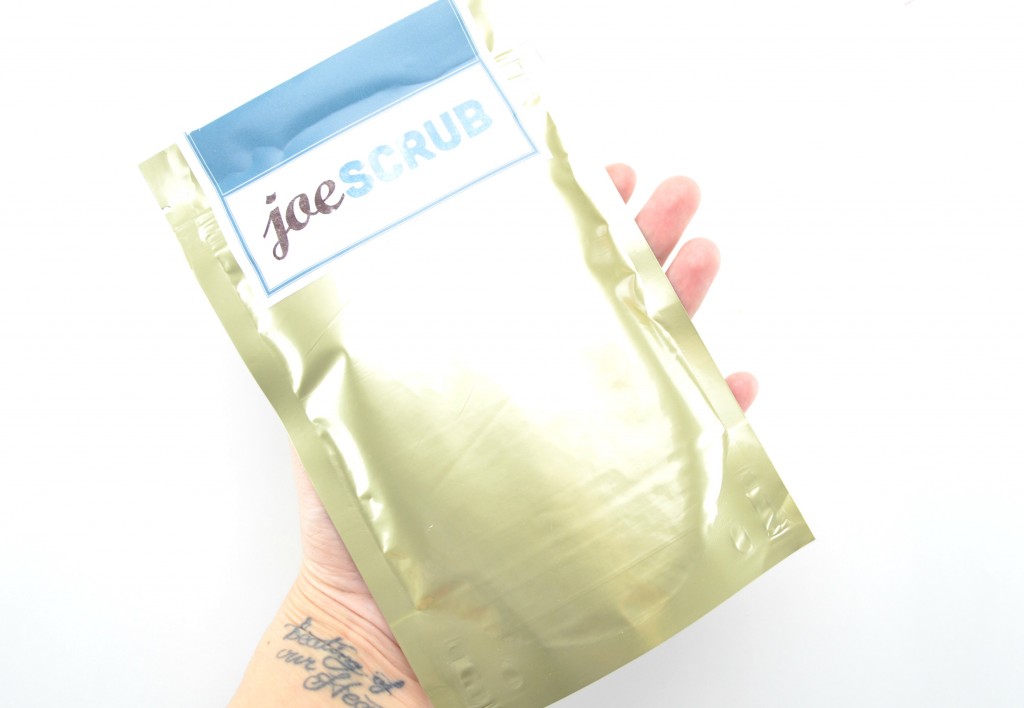 joeSCRUB not only helps to exfoliate the skin, it actually helps to promote blood circulation, thanks to its strong dose of caffeine. It really does a wonderful job at buffing away dead skin and giving a slight plumping effect to the skin. It helps reduce inflammation, which keeps my breakouts under control. My skin was not only brighter, but I noticed less breakout after the first use. It improved hydration and added moisture back into my dry, dull skin, which in return, gave the appearance of firmer, softer skin. It also preps the skin for shaving. If you're one that suffers from little red bumps, immediately after shaving, this will help to calm, soothe and hydrate the skin, making the shaving process a breeze. Kiss your dry, scaly, patchy elbows, knees and heels goodbye, this really sloughs off all the dead skin without being abrasive. Talk about a miracle worker.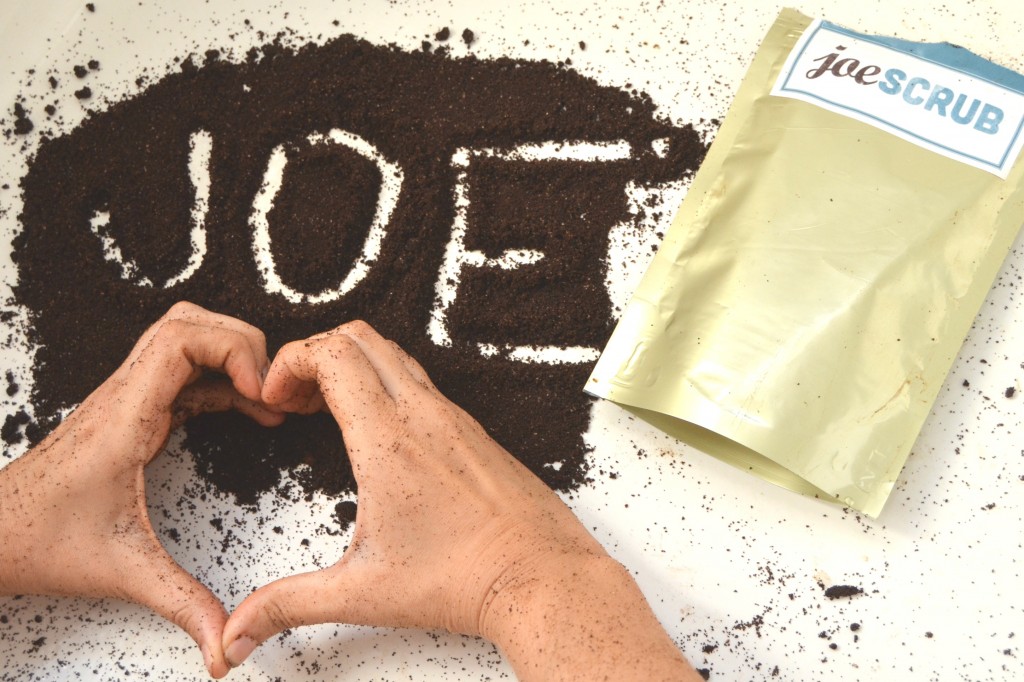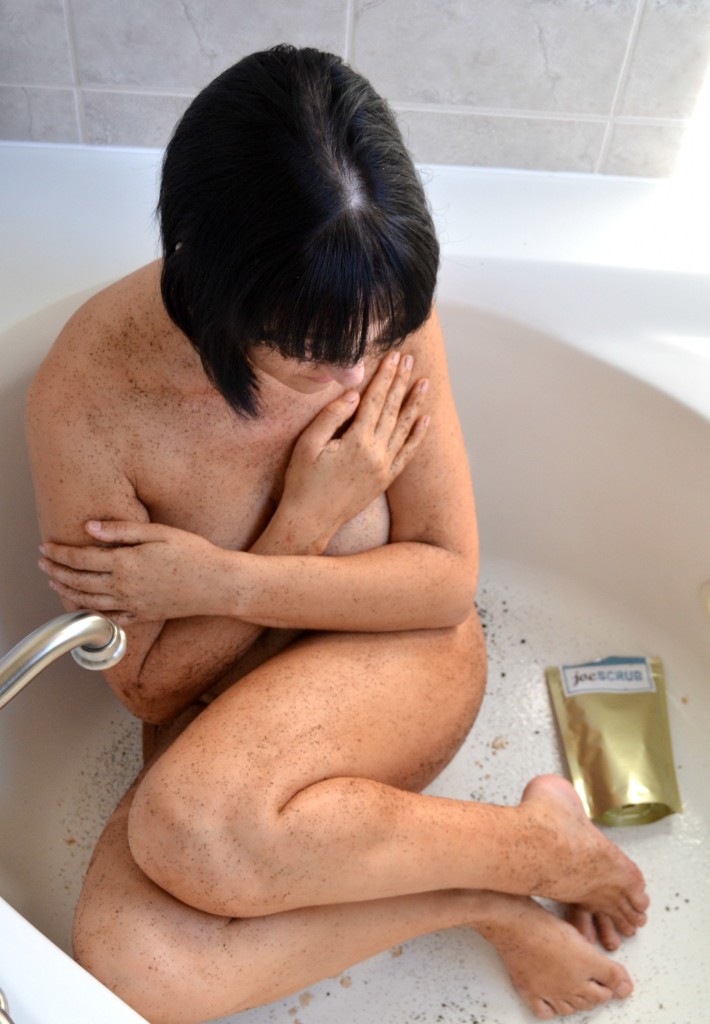 Sometimes you have to get a little dirty before you can get clean, and this is just one of the things I love about joeSCRUB. Although it's only been a short week, I can't say enough good things about Joe Scrub. In fact, oh shit, this is the best scrub I've ever used. I love that all the ingredients are pure and simple, it does what it claims and it smells like a rich cup of coffee. Who doesn't love the smell of coffee? It's also supposed to be amazing for cellulite, although I can't attest to this, as I'm lucky enough to not have any. It claims to protect from UV damage, which will be perfect for the summer months, when we're outside more. It retails for $16 a bag, which since you're only using a small handful or two, it should last you several months.