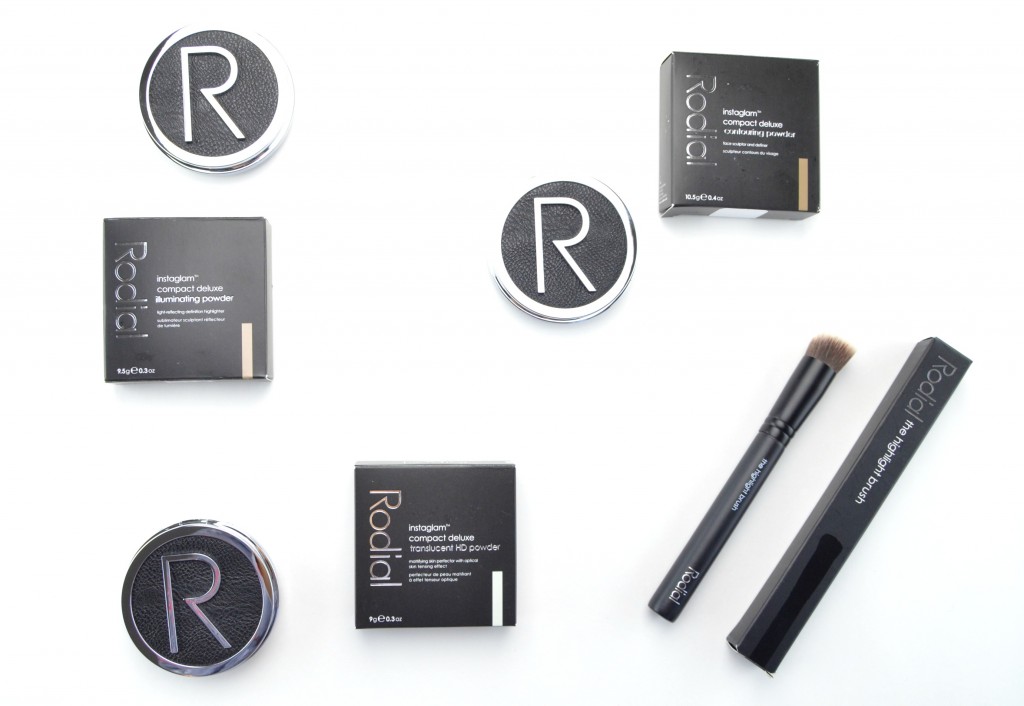 Contouring and highlighting like a pro
Contouring and highlighting seems to be the hottest trend in beauty right now, but is also the most intimidating. There are endless amounts of palettes and new products launching daily, promising to have us contouring and highlighting like a pro, but I never find it that easy. For us pale gals, or for those of us who aren't that experienced with sculpting our face, it can be a little daunting. A lot of the bronzers are either too dark or orange and the highlights too shimmery or bright, leaving our complexion looking anything but flattering. I thought this trend was never going to work for me, until I was introduced to Rodial. Rodial is best known for their amazing high-end skincare products, but are now dabbling into the makeup industry, cause really, these two go hand in hand.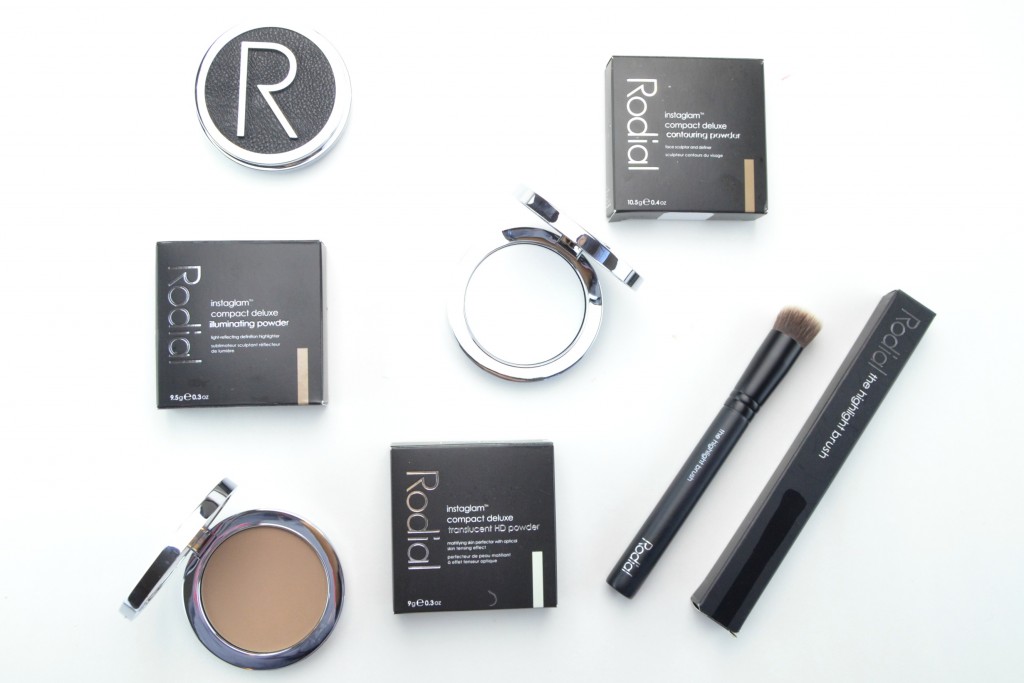 Rodial has a small selection of face product bases, including a primer and skin tint, along with a highlighting, contouring and translucent powder to sculpt the face and then a concealer to finish the look off and hide any imperfections, for a flawless, radiant finish.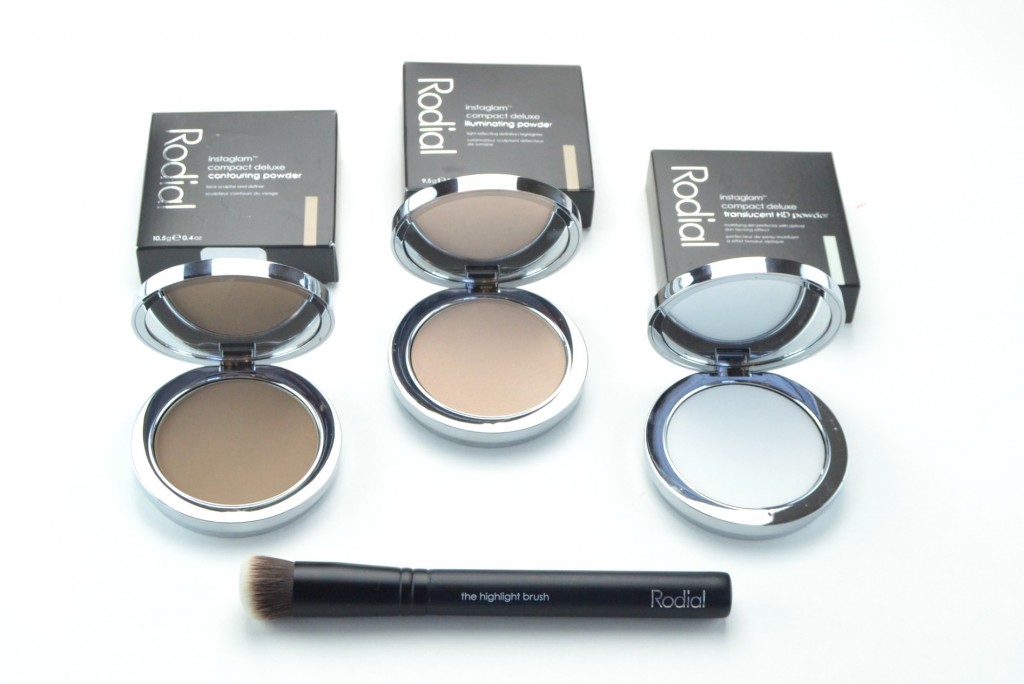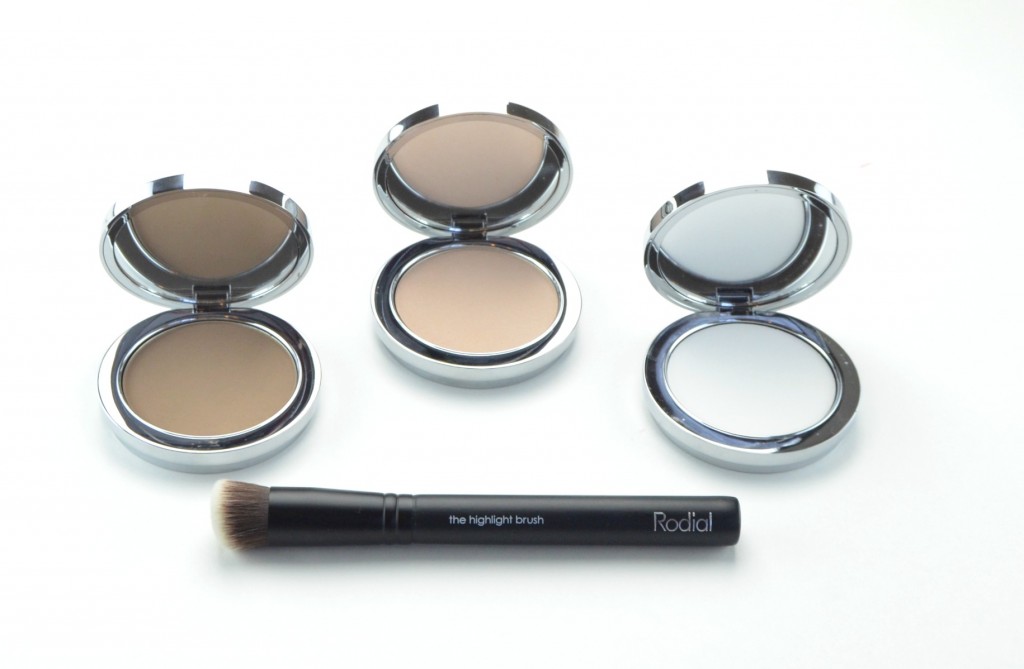 Rodial Instaglam Compact Deluxe Contour Powder is a universal shade that allows you to create shadow, where needed, to help enhance and sculpt the face. Whether you're looking for a killer cheekbone, a slimmer nose or a defined jaw, this buildable powder allows you to seamlessly control definition for a natural or bold look.

Rodial Instaglam Compact Deluxe Contour Powder has a soft and silky texture that blends into the skin almost effortlessly. It's buildable for those that are looking for a more sculpted look, but when applied with a light hand, it creates a natural, flawless look. It's lightweight, highly pigmented and seems to colour adjust to everyone's skin tone, without looking fake or orange. It's incredibly easy to work with and buffs into the skin seamlessly. Its unique formula seems to stay put on the skin for the entire day without fading, becoming dry or settling into fine lines.
Using a contour brush, simply apply Rodial Instaglam Compact Deluxe Contour Powder underneath the cheekbones to strengthen bone structure, along the jawline to slim the face and chin, across the top of the forehead to shape the face, down the side of the nose to slim and define, under the tip of the nose to define and shorten and finally into the eye socket line and inner eye, where the bridge of the nose meets the brow bone, to define and create dimension. It retails for $75.
 
Rodial Instaglam Compact Deluxe Illuminating Powder is a universal champagne shade that will help add a candle-lit glow from within to the skin. It has a silky, smooth texture that ensures even application thanks to its micronization technology and fine pearl formula.

Rodial Instaglam Compact Deluxe Illuminating Powder is a finely-milled, champagne, pearlescent powder that instantly captures and diffuses the light, naturally, to give the appearance of brighter looking skin. Its soft and lightweight texture is fairly pigmented for such a light colour and it helps to give a natural sheen and illuminating glow to the skin. It never leaves the skin looking chalky, sparkly or glittery like other highlights, nor does it settle into fine lines or wrinkles. It helps to instantly brighten your overall complexion and add a touch of luminosity to the skin.
Using a highlight brush apply Rodial Instaglam Compact Deluxe Illuminating Powder to the high points of the cheekbones, inner corner of the eyes, top of the lip to accentuate the cupid's bow, the bright of the nose and the centre of the eyelids. It retails for $75.

Rodial Instaglam Compact Deluxe Translucent HD Powder is a finely milled, mattifying powder that helps to blur imperfections, refines the skin's texture and helps to absorb oil and shine for a long-wearing matte finish.
Rodial Instaglam Compact Deluxe Translucent HD Powder is a super soft and fine, mattifying powder that blends into the skin without a trace. I would almost say it's a mix between a cream and powder, the softness of a cream, but the dryness of a powder. It starts off white, but turns translucent once in contact with the skin. It not only helps to set makeup and absorb excess oil, it gives a slightly glowing effect to the skin, without looking like you have a powder one. It does a wonderful job at keeping the skin matte and shine free without looking cakey or dry.
Rodial Instaglam Compact Deluxe Translucent HD Powder does an amazing job at blurring imperfections, helps to refine the skin's texture and absorbs shine. This is your last step in achieving a Hollywood glam glow look and is simply applied with a powder brush, directly over the entire face or by focusing on the T-zone for an airbrush finish. It retails for $75.
We all know the importance of using the correct makeup brushes to apply our makeup, heck, it's half as important as the product itself, but do we really need 20 different brushes to create a flawless look? Rodial doesn't think so. They offer a small, select range of synthetic hair brushes that help to effortlessly deliver the right amount of product to the desired area with less tools needed. In fact, they only have 6 brushes in their entire collection, but it's everything you need to create a polished, photo-ready finish.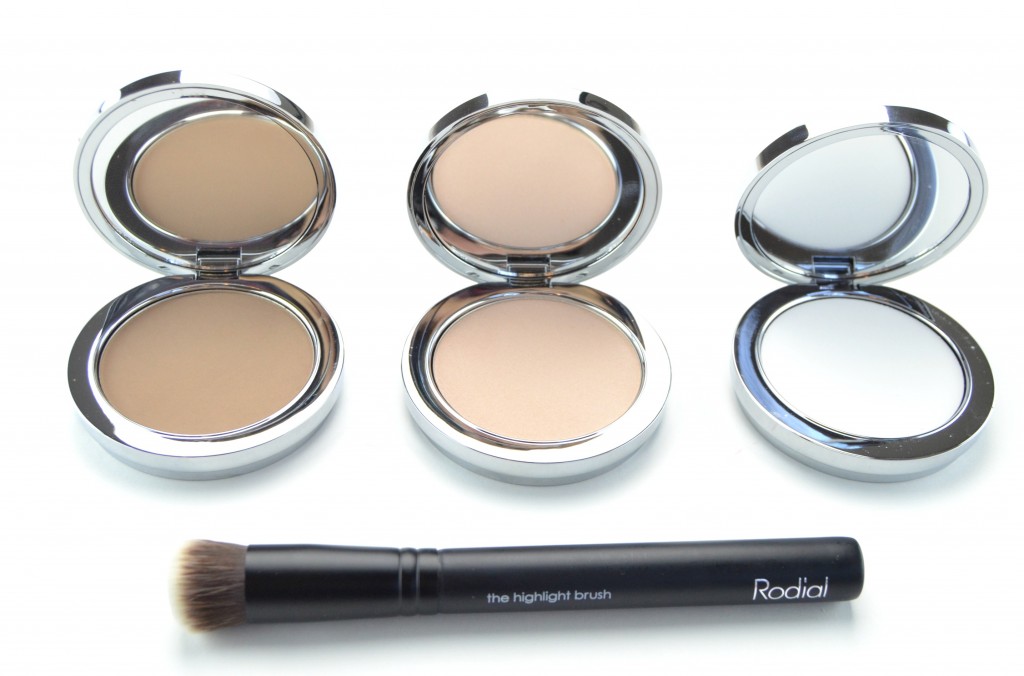 Rodial Highlight Brush is the perfect brush for blending and buffing in both concealer and highlighters into the skin. Its synthetic hairs makes it perfect for both powder and cream products and helps to accentuate different areas of the face thanks to its short and dense bristles. It will seamlessly help add definition for an effortless sculpted effect.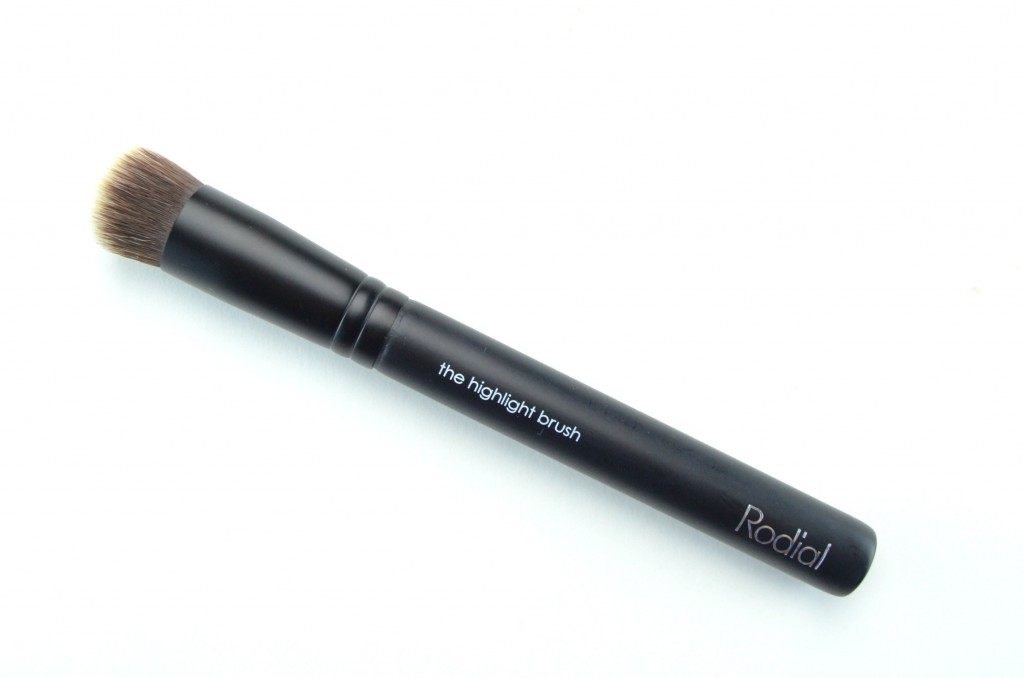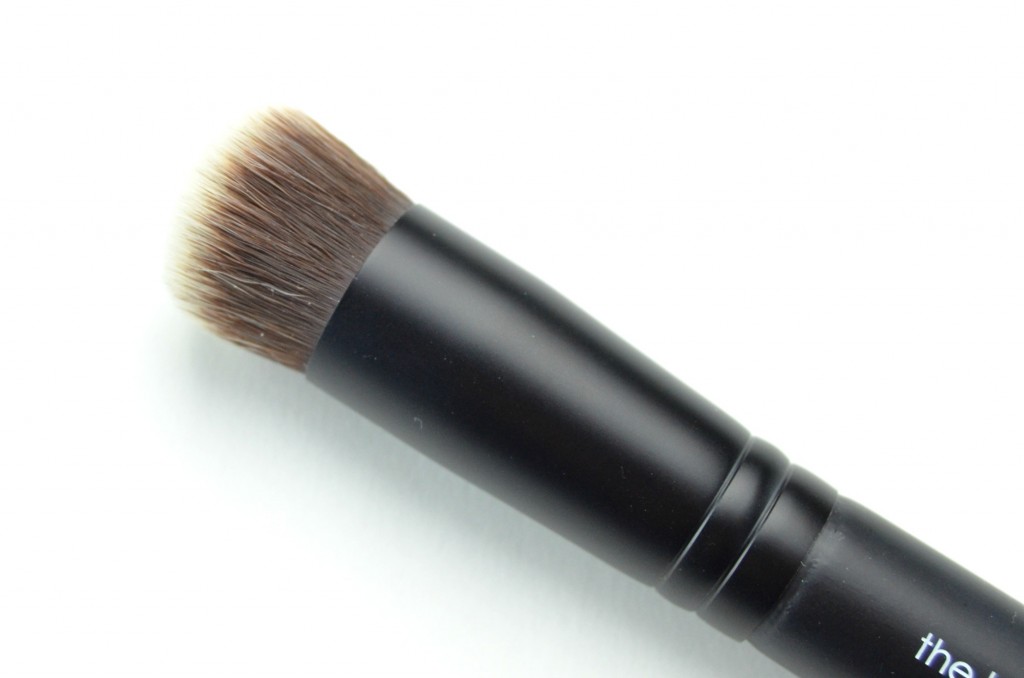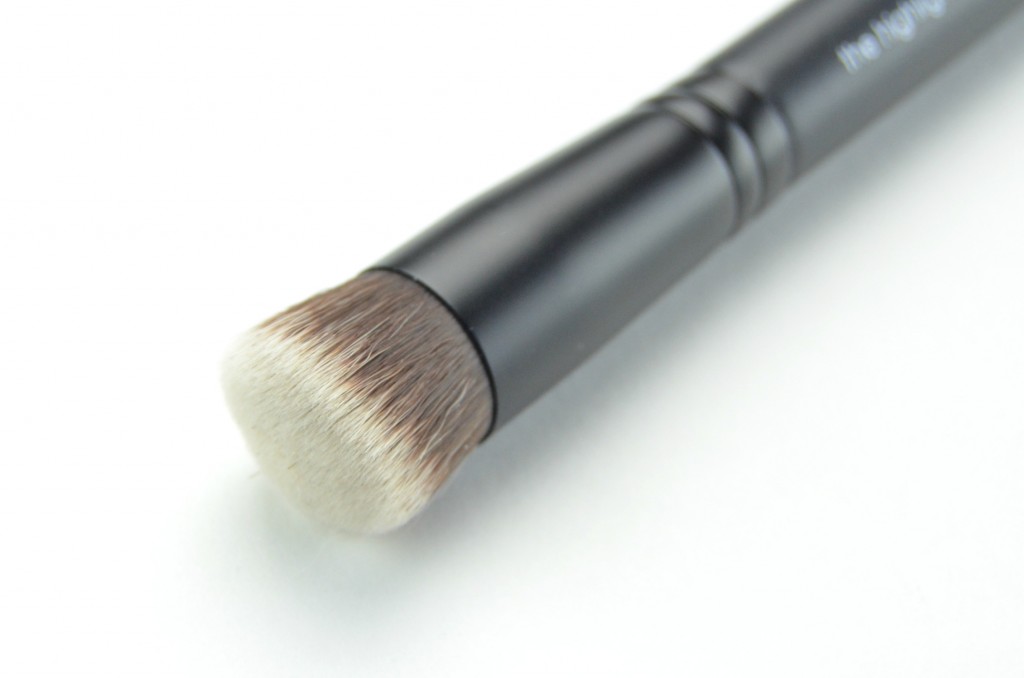 I love that even though Rodial is well established in the skin care market, they didn't come up with a ton of new cosmetics, leaving us overwhelmed. Instead, they focused on a small amount, spent a lot of time perfecting and editing each product and launched several products that not only work beautifully together, but are designed to sculpt and define the face with ease. Each product is a universal shade and works wonderfully on all skin tones. Each shade is fairly forgiving, I could control the intensity of each shade and even with a heavy hand, I could easily sheer out each shade. The contouring compact is extremely natural and can be used for both bronzing, contouring and chiseling, whereas the illuminating powder brings in light for a natural, radiant glow.
I know Rodial comes with a higher price tag, but trust me, they're worth every penny. Not only do they come in chic, luxe and fancy packaging, but the products within are actually just as beautiful as the packaging. If you're looking for that perfectly sculpted face, it is worth taking a look at.