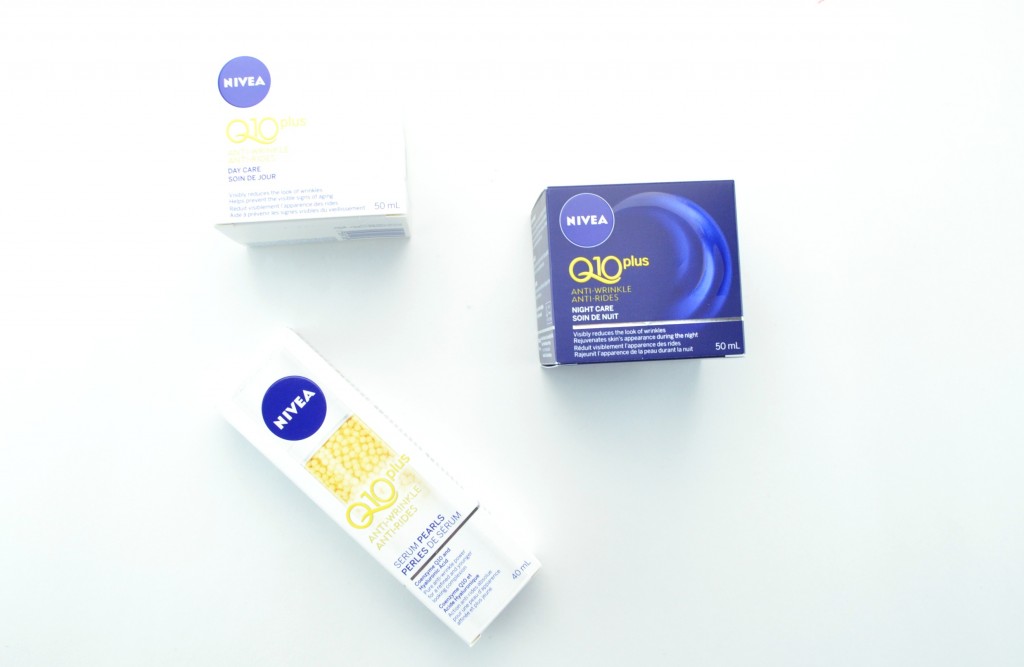 Anti-Aging
The oh so popular Nivea Q10 Anti-Wrinkle skincare line just got a new addition to their lineup. Take your anti-wrinkle skin care routine to an entirely different level with the brand new NIVEA Q10plus Anti-Wrinkle Serum Pearls. It combines 3 effective anti-aging ingredients, coenzyme Q10, hyaluronic acid and creatine, similar to those found in your skin to help reduce the appearance of wrinkles.
NIVEA Q10plus Anti-Wrinkle Serum Pearls has a unique, yellow, almost mousse-like texture that once in contact with the skin, turns into a hydro gel. The tiny serum pearls, once pumped, are activated and burst inside the nozzle and instantly dissolve into a creamy serum. The moisturizing gel provides the skin with a soft and silky finish that's lightweight, smooth and refreshing. It's comfortable to wear under a day or night cream, but works beautifully as a makeup base. It applied evenly to the skin with only the smallest amount and it absorbs into the skin within seconds. It doesn't feel sticky or greasy, and it dries fairly quickly.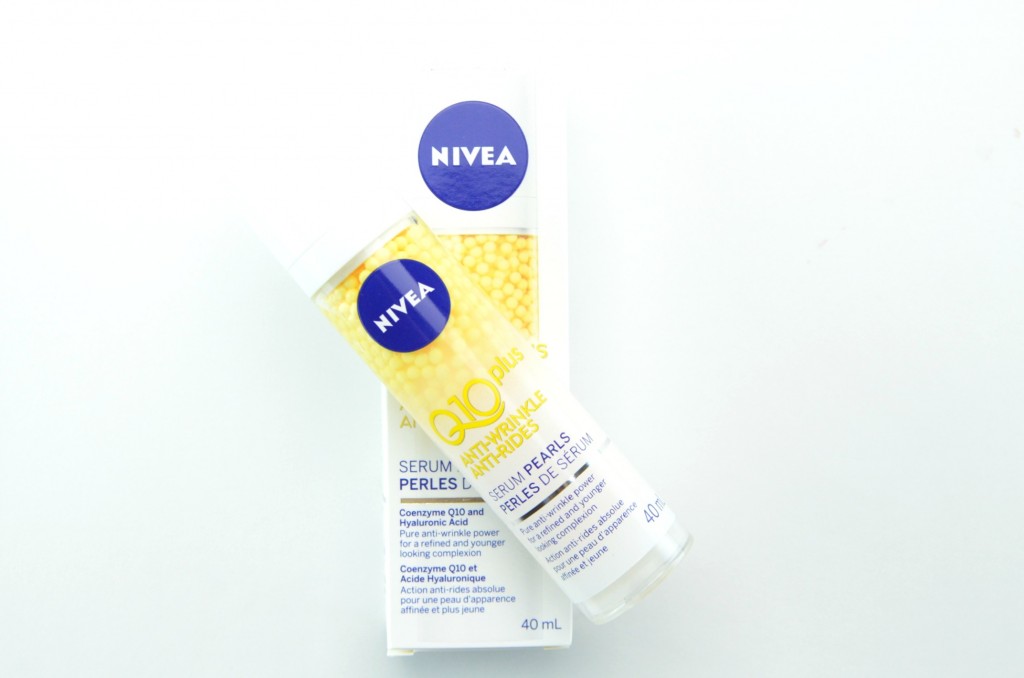 NIVEA Q10plus Anti-Wrinkle Serum Pearls works wonders on blurring out fine lines and evening out my skin texture, even before foundation. My skin instantly looks brighter and refreshed and has the same silky texture as most primers. It also seems to help with dry, dehydrated skin as I'm noticing less dry patches with each use. Its lightweight formula is safe enough to use on even the most problematic skin, like myself, as it doesn't feel too heavy, clog pores or cause breakouts. This wonderful serum does an excellent job at retaining moisture, allowing my daily moisturizer to fully absorb into the skin, while keeping it plump and juicy.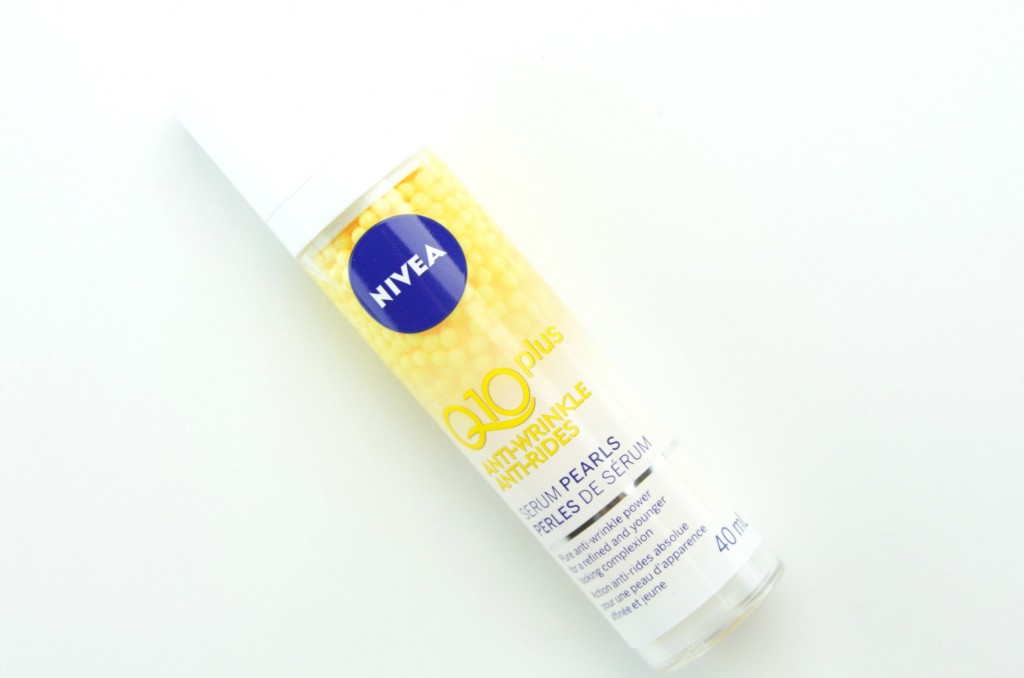 Now that I'm in my 30's, wrinkles are a huge concern for me, and I'm doing everything in my power to prevent them and fade the ones I have. Although I know fillers are the only way to truly get rid of them, serums are great at making them look less prominent. My skin looks less tired, my overall complexion is smoother and it helps to revitalize my dry, dull skin. NIVEA Q10plus Anti-Wrinkle Serum Pearls retails for $19.99 at major drug, grocery and mass merchandise stores across Canada.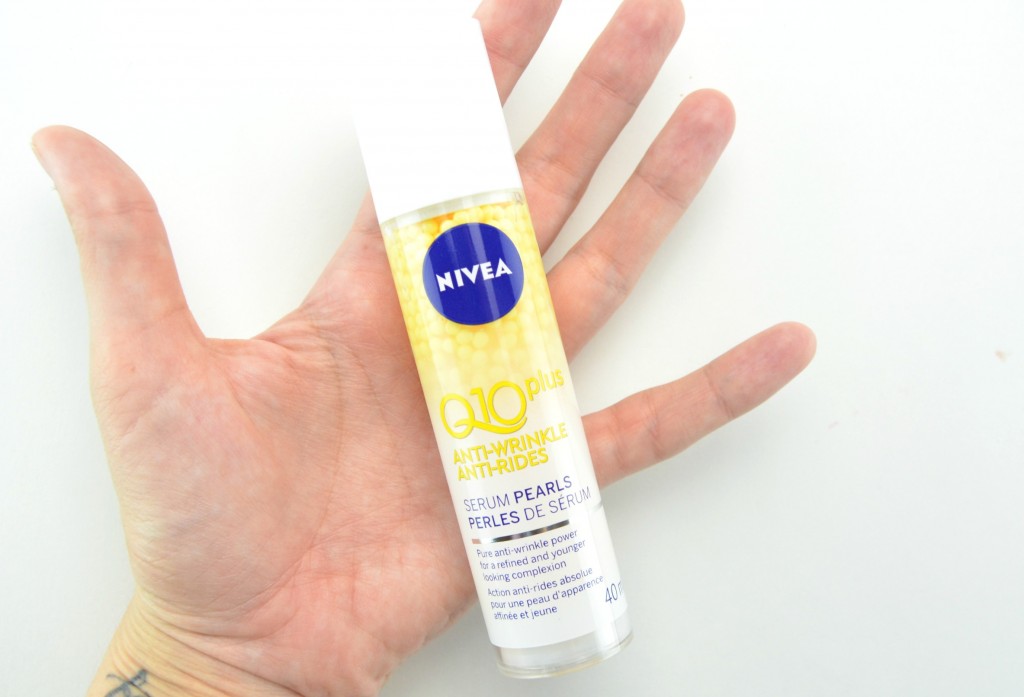 To go hand in hand with the NIVEA Q10plus Anti-Wrinkle Serum Pearls is NIVEA Q10plus Anti-Wrinkle Day and Night Care Cream. Both also contain energy coenzyme Q10 and creatine to also fight and reduce all signs of aging. The day cream intensely moisturizes the skin and protects it from external factors, without being too heavy, while the night cream helps to rejuvenate the appearance of dry and dull skin, for a fresher face in the morning. Both retail for $19.99 to 21.99 for 50ml.